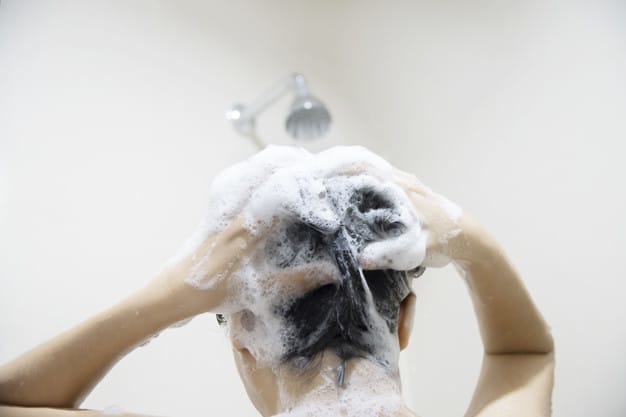 While dandruff can be annoying at times and usually a dreadful turn-off, it doesn't indicate any serious health issues except the fact that your scalp is oily. The first remedy to this problem is to pick the right shampoo and unfortunately, there are tons of them out there.
Fret not, as there are some key ingredients you should consider looking into when buying anti-dandruff shampoos like zinc, selenium sulfide, salicylic acid, and ketoconazole. These ingredients are known for its antibacterial, antifungal, and anti-dandruff properties which aid in flaky scalp.
Should I wash my hair every day if I have dandruff?
Dandruff caused by scalp dryness is a huge misconception, as it will still happen even if your scalp is oily. It's also believed that washing your hair daily will strip away its natural oils, hence causing dandruff problems. That's also a myth, as a flaky scalp is the result of too much oil rather than too little; dandruff is then caused by the growth of harmless yeast. Simply put, if you have dandruff, then you should wash your hair every day. Check out these best over-the-counter dandruff shampoos that can keep oily scalp at bay.
Buy Now
RM21.49
Regan Hair Reactive and Hair Fall Control Shampoo effectively cleans and removes hardened sebum and dandruff flakes. Formulated with Capyric Acid, this shampoo has antibacterial and antimicrobial properties that treat yeast infections which are often related to dandruff problems. Also, it's infused with conditioner to ensure softer and more manageable hair.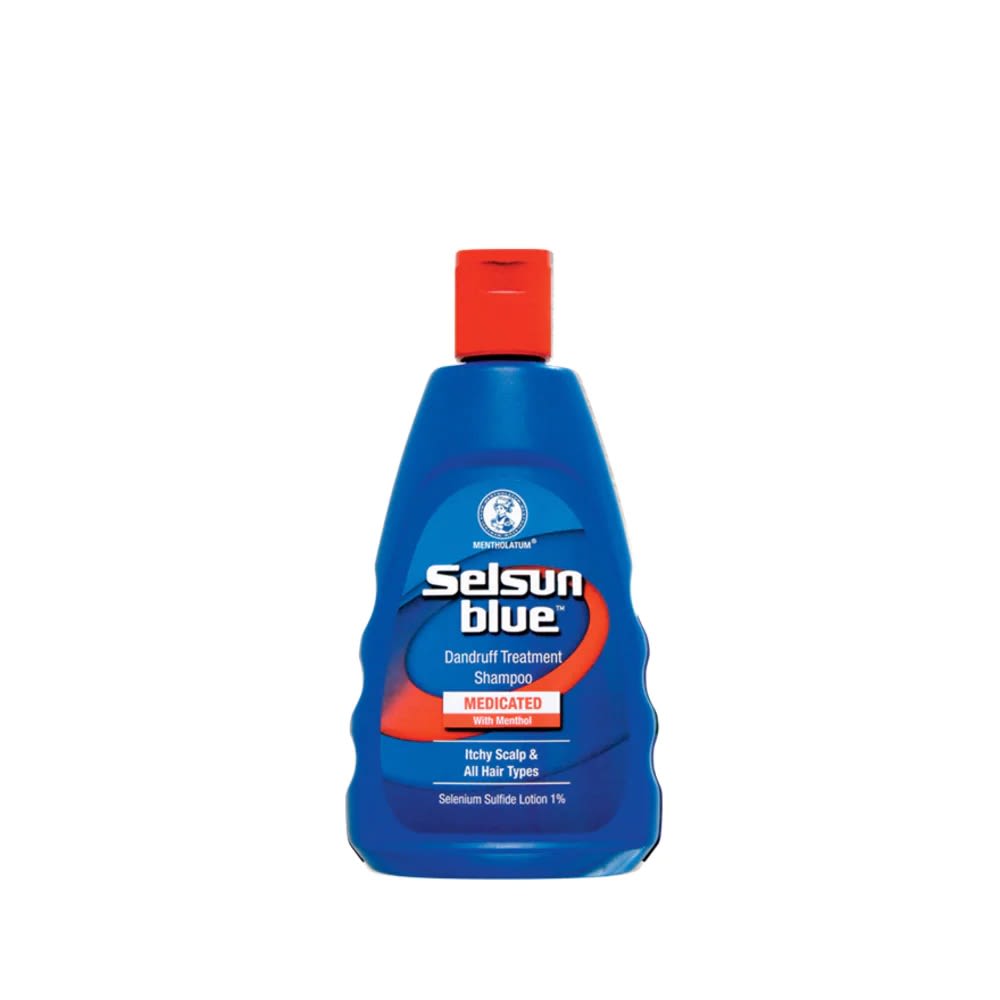 Buy Now
RM39.70
Selsun Blue Dandruff Treatment Shampoo contains 1% of Selenium Sulfide which is proven as one of the most effective ingredients to treat dandruff. On top of that, it's formulated with menthol to help soothe itchy scalp which will limit the amount of flakes on your hair. Besides, there's also Honeyquat 50 infused in this shampoo to soften and detangle your strands.
Buy Now
RM14.90
Clear Anti Dandruff Herbal Care Shampoo is powered by Triple Anti-Dandruff Technology to activate your scalp's self-defence: remove, resist, and prevent dandruff. It's infused with five natural herb extracts like Evening Prim Rose, Thyme, Ginseng, Honeysuckle, and Moringa Oleifera Seed Extract. This shampoo also contains nourishing, antiseptic, detoxifying, and strengthening properties to ensure healthy, dandruff- and itch-free mane.
Buy Now
RM34.90
For oily scalp, Kerasys Anti Dandruff & Sebum Control Shampoo is specially formulated for you. It can deep cleanse your scalp to control excess oil and dandruff. Additionally, the aroma-therapeutic effects of peppermint and menthol extracts also help to refresh your mind and irritated scalp. No more flakes on your black top!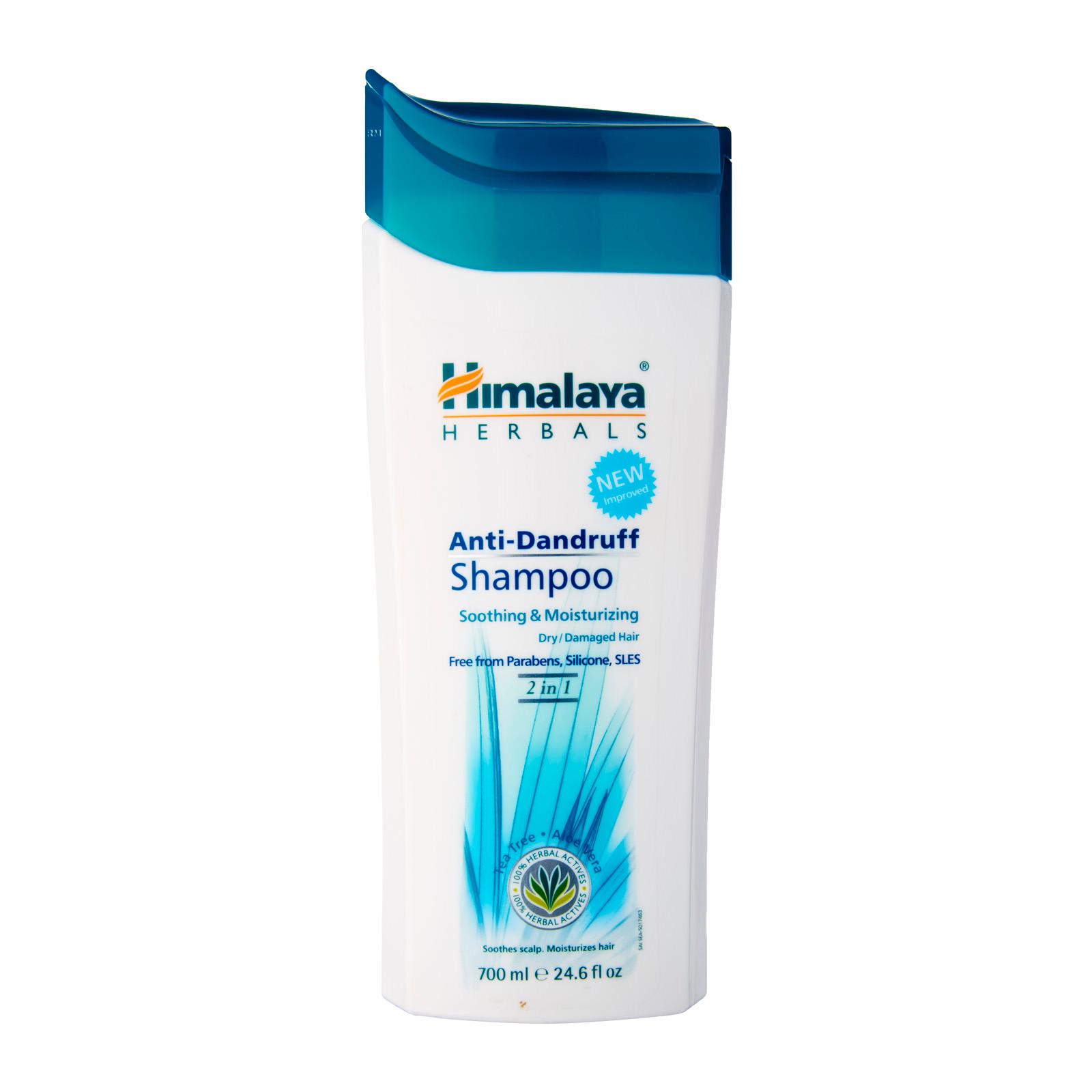 search Search on Lazada Malaysia
Himalaya Anti Dandruff Soothing and Moisturising Shampoo is formulated with a special blend of Tea Tree Oil and other effective, natural anti-dandruff agents. It works to eliminate the cause of dandruff, but is also gentle on your hair and scalp. This nourishing shampoo can reduce dryness, flakes, itching and hair fall, as well as preventing dandruff from reoccurring.
Buy Now
RM25.41
This shampoo works to thicken hair, using clinically-tested peptides and proteins to address thinning hair without the use of drugs or chemicals. The formula of this shampoo is not only vegan and cruelty-free but it's also pH-balanced, colour-safe, and sustainably sourced. Enriched with Vitamin B like Niacin, Panthenol, and Biotin, this shampoo promises stronger, healthier, and dandruff-free hair while protecting the vibrancy of your hair colour.
Buy Now
RM37.90
Nunature Anti Dandruff Shampoo combines active soothing and purifying ingredients to overcome serious scalp itchiness, relieve irritation, control oiliness, reduce redness and flakes. This shampoo contains six wholesome ingredients namely Indian Kino Tree Extract, Silk Amino Acid, Soy Protein, Hydrolysed Yeast Protein, Black Pepper Extract, and Herbal Complex. The combo works to give you stronger hair root and healthier scalp.
Buy Now
RM11.37
L'Oreal Fall Resist 3X Anti Dandruff Shampoo offers a triple-action anti-hair fall treatment that nourishes your hair roots and follicles. It also strengthens and reconstructs hair shaft, and promotes thicker hair growth. Formulated with arginine, this shampoo works to enhance the blood supply to your scalp and hair follicles for complete nourishment. In other words, it stimulates and encourages faster hair growth and helps each strand regain its natural thickness.
Disclaimer: The pricing shown is just a good indication of how much these products are worth. The prices could change based on the e-commerce promotions that are going on. If some of the products are not available, do email us at [email protected] Thanks!