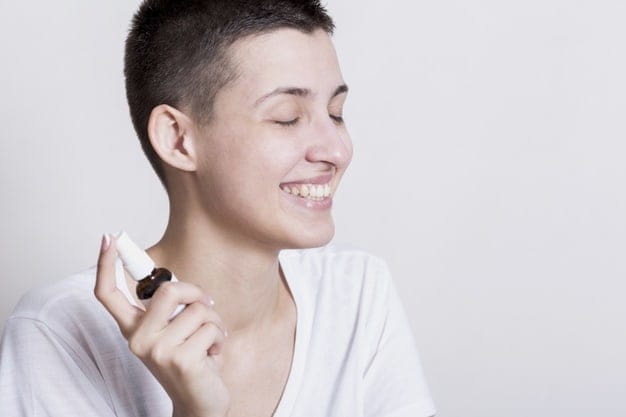 Of all the ways Korean culture has taken over the world, K-beauty continues to be a frontrunner – especially in terms of skincare.
While most of us may have caught on to the twice-a-day cleansing and moisturising routine, Koreans take it one step up by ensuring all-day hydration. Famous for their comprehensive skincare routines, spritzing your skin with a mist is ubiquitous to any Korean woman's daily life.
What is the purpose of using a facial mist?
Depending on your skin's needs, using a facial mist is an excellent way to refresh your skin throughout the day. They serve a variety of functions, including setting makeup, cooling your skin, and preventing dryness and tightness.
With a variety of formulas that can hydrate, balance, and even nourish your skin, facial mists ensure that your skin stays flawless under all circumstances. Check out the benefits of these Korean mists below and understand why you should start using one yourself!
Combat your skin's daily stressors with this strengthening and moisturising mist. It's formulated to refresh and hydrate all skin types, especially oily skin. You'll find a combination of kale, beetroot and garden cress extracts in the ingredients for a boost of moisture and nourishment that your skin will love.
Thank You Farmer's True Water Vita Mist is made to replenish your skin's moisture-oil balance. It contains 11 types of vitamins and a nourishing oil layer like sea buckthorn oil and avocado oil. These two components work together to restore and form a protective barrier on your skin that ensures your skin stays recharged, minimising water loss.
If you're new to using mists, you can start with this budget-friendly option that lets you spritz freely without worrying too much about the cost. It's made from certified organic aloe vera and enriched with botanical extracts such as calendula and spearmint. The work to provide your skin with ample hydration and vitamins so you can use it throughout the day.
Bask your skin in the goodness of green tea with this travel-sized mist from Innisfree. The green tea extract range is known for its hydrating benefits that suit most skin types, so it's good to carry this lightweight 50ml bottle out and about. Mist your face throughout the day to keep it hydrated and healthy.
This ampoule mist is packed with skin-nourishing ingredients to calm and pamper even the most sensitive skin. It's formulated to be vegan-friendly and cruelty-free, so it's ideal if you're all about going green. Besides, the mist can hydrate, brighten and protect your skin with its antioxidant solution and nutrients.
Most mists can help add a layer of moisture to the skin, especially on a hot and dry day. However, this mist takes things up a notch by locking moisture in your skin. The star ingredient is narcissus bulb extract, which is rich in nutrients and moisture, to help your skin to stay dewy and flake-free.
When your skin's temperature increases, it can lead to more oiliness as your skin tries to protect itself. Therefore, its sensitivity might increase, as well. Use this mist to help soothe and cool your skin down; it has ingredients such as aloe vera and Centella Asiatica, to maintain balance and protect your skin from a heat shock.
Restore your skin's pH balance with this watery mist; it features a mild formula of botanical extracts like black bamboo, aloe vera and white birch tree to keep your skin hydrated and healthy. You'll also find minerals in the ingredients that can restore vitality and radiance to your skin.
Acne-prone skin is a condition that can happen to all skin types; therefore, misting your face often throughout the day will keep acne at bay. This mist by Banila Co. is formulated to calm and hydrate your skin with its botanical extracts such as peppermint, holy basil and neem leaf. They not only help purify and control acne growth but also fade pigmentation and scars more quickly.
Disclaimer: The pricing shown is just a good indication of how much these products are worth. The prices could change based on the e-commerce promotions that are going on. If some of the products are not available, do email us at [email protected] Thanks!