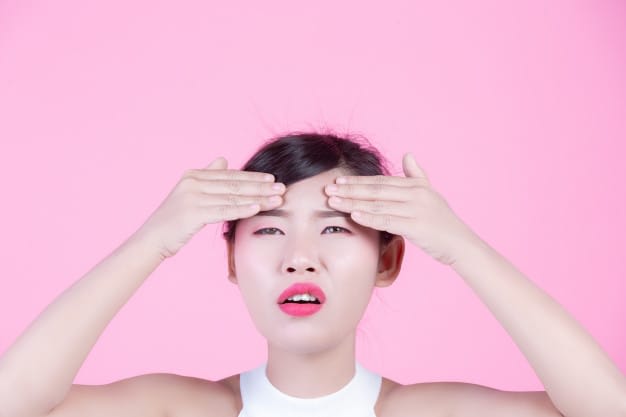 Are you frustrated with those red, large, pus-filled cyst and painful bumps underneath your skin? Cystic acne is a severe type of acne that happens when the pores in the skin clog, resulting in infection and chronic inflammation.
Most of the time, acne cysts can be spotted on the face. However, it can also be found on one's chest, neck, shoulders and arms. Rushing to see a dermatologist may be a great idea yet it might cost you a bomb when it comes to the consultation fee.
Unless your acne is at a dire state and needs a dermatologist's help, why not opt for a cheaper alternative by treating the acne at home?
What is the main cause of cystic acne?
There is no specific cause behind cystic acne. However, there are main factors which contribute to the forming of cystic acne. These factors are excess oil production, hair follicles clogged by oil, bacterial infection and excess activity of hormones.
Perhaps, by targeting a specific problem that a treatment caters to, it can help improve your acne condition. Here are some cystic acne treatment that might help.
Best overall cystic acne treatment
Price from RM118.00
The Differen Gel works wonder against cystic breakouts. That's because it contains retinoid which helps to reduce inflammation, redness, unclogged pores and further prevents new acne from forming.
A bonus is that this gel is recommended by popular beauty sites including Allure and has been proven to be helpful in preventing cysts and reduce acne up to 87% within 12 weeks.
Best cystic acne patch
Price from RM8.30
For those who have the tendency to pick at your acne, it is best to avoid doing the same to cystic acne as you might worsen the inflammation. Instead of making it disappear physically, how about getting a Cosrx acne patch?
This acne patch contains an active formula to penetrate particularly problematic areas of the skin. It helps to protect the distressed area from external pollutants. Besides, this acne patch comes with different sizes so you can conveniently apply to the individual spot without any hassle.
Best cystic acne spot treatment
Price from RM110.00
Murad is well-loved and trusted for its reliable and high-quality skin care products. The same goes to its Rapid Relief Blemish Spot Treatment. It contains 2% salicylic acid, the active formulation ensures effective penetration to the pores of the skin while treating breakout.
With the integration of pine and thyme extracts, your skin will have the extra edge to treat irritants. Best of all, the patches claim it can improve the appearance of your acne spots all within 4 hours!
Best cystic acne scar treatment
Price from RM135.00
At a glance, you'll probably think that the price for this peel fairs at the high-side. However, consider it an investment worth making; the peel does a great job by ensuring your skin becomes softer and brighter.
Loaded with antioxidant, this clinical treatment prevents your skin from wrinkles and fine lines as well as improve the appearance of uneven skin tone and texture. Light in weight and small in size, you can bring it along with you wherever you go, making it perfect for travelling.
Best cystic acne treatment for sensitive skin
Price from RM229.00
Not only does EltaMD's Sun Care facial sunscreen protects the sensitive skin from sun damage, but it also holds a formula that calms and soothe acne especially if they're cystic.
This lightweight and oil free facial sunscreen offers its users anti-aging, anti-acne and sun protection benefits which are essential to maintain a happy, clear and radiant skin. The best part? After a few application of the sunscreen, you will be able to notice lighter acne marks and dark spot on your skin.
Highly recommended by a dermatologist, it is suitable for all skin types which includes sensitive skin.
Best natural/organic cystic acne treatment
Price from RM65.00
Looking for an alternative skin care treatment instead of prescribed, over-the-counter ones? You may opt to try this natural remedy from The Body Shop.
It contains tea tree oil which has a good track record in treating acne traditionally and contemporarily. Being antibacterial without harming or drying the skin, this Jumbo Tea Tree Oil is placed highly in many skincare addict's books as an effective vegan product.
Best cystic acne treatment for adults
Price from RM182.00
Applying this sulfur mask from Dr. Dennis Gross will boost your skin to the next level. Best suitable for oily and combination skin types, this treatment helps to reduce the size of pores, and absorbs excess oil as well as remove blackheads from your skin. The result is a brighter, clearer and even-toned skin!
Disclaimer: The pricing shown is just a good indication of how much these products are worth. The prices could change based on the e-commerce promotions that are going on. If some of the products are not available, do email us at [email protected] Thanks!