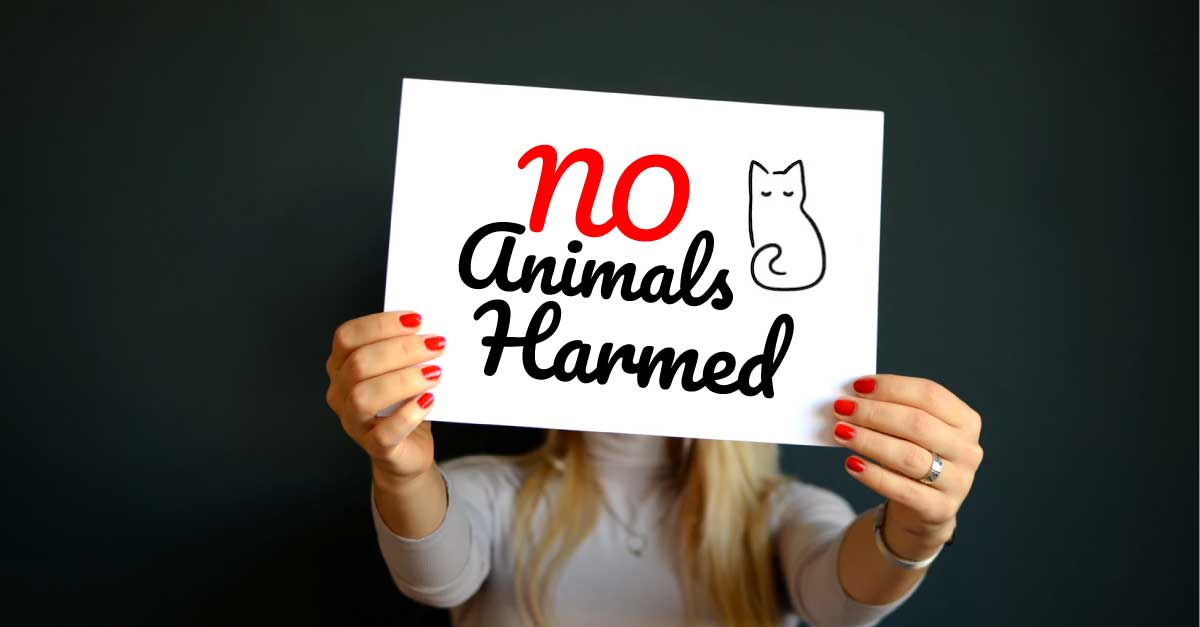 We usually don't give many thoughts about the origins and ingredients found in nail polishes. However, you might be shocked to know that certain nail varnish brands do animal testing while some even contain animal ingredients like fish scales and dried bugs. To ensure no animals are harmed, check out this list of cruelty-free nail polishes.
What is in nail polishes?
In its most basic form, nail polish is formulated with three key ingredients: pigments, suspension base and adhesive polymer. How each component works - pigments provide colour, the suspension base acts as a film-forming polymer to ensure polishes stay on while the adhesive polymer prevents chipping.
What ingredients should I avoid in nail polishes?
It can be challenging to read and check every ingredient in nail polishes, but here's a quick checklist on what to avoid:

Dibutyl Phthalate (DBP) - helps to prevent chipping. DBP is proven to impair hormonal development and cause liver damage, decreased fertility and early on-set menopause.

Formaldehyde - helps to strengthen nail polish. Frequent air exposure of this chemical is proven to cause throat and nose cancer.

Toluene - helps to create a smooth finish. Frequent inhalation of this chemical is linked to neurological damage and impaired brain function.

Formaldehyde Resin - a carcinogen that is similar to formaldehyde.

Camphor - gives nail polish its shiny, glossy finish. Frequent inhalation of this chemical can cause nausea, dizziness and headaches.
Best cruelty-free nail polish base coat
Price from RM65.00
That gorgeous mani can weaken and dehydrate your nail plate, causing weak and brittle nails. Before you wreck your nails with another manicure, be sure to first apply a coat of Nails Inc.'s Back To Life Recovery Treatment + Base Coat.
Formulated with a concoction of nourishing oils, this treatment and base coat in one can repair and strengthen your nail bed. Additionally, it provides your nails with the moisture needed.
Best cruelty-free nail polish that doesn't chip
Price from RM80.00
If you find yourself needing to apply another coat of polish after only two days, then what you require is Butter London's Patent Shine 10X Nail Lacquer. It's formulated using the Shock Resisting Polymer Technology to give you a manicure that stays smooth, pigmented and shiny for up to ten whole days.
Best cruelty-free gel nail polish
Price from RM80.00
Get yourself Ciate London's Gelology Nail Polish, a gel manicure that doesn't require UV light. With a long-lasting and chip-resistant formula, this nail polish provides your nails with a pigmented and high shine finish for that gel-like finish. The non-toxic formula is also safe for your nails.
Best cheap cruelty-free nail polish
Price from RM17.00
On a budget? With the Models Own HyperGel Polish, you can now give yourself a gel manicure without breaking the bank. This affordable nail lacquer is designed to give your nails a full coverage. It will give your nails that smooth and glossy finish without the need for a UV lamp.
Best vegan cruelty-free nail polish
Price from RM66.00
One coat of Nail Inc.'s Fashion Fix Nail Polish is all you need for that perfect manicure. The long-wearing and pigmented formula is designed to give you salon results at the comfort of your own home. It also comes with its signature wide applicator to give you perfect, foolproof results.
Best drugstore cruelty-free nail polish
Price from RM17.90
Weak and peeling nails? Head to your local drugstore now and grab the Catrice ICONails Gel Lacquer now. Formulated with acai oil, this pigmented and glossy nail polish is what you need for a perfect manicure that is durable, long-lasting and chip-resistant. No top-coat required!
Best cruelty-free non-toxic nail polish
Price from RM76.90
If you have skin sensitivity or allergies, fret not! The CEV Nail Polish has a seven-free formula, which means it is free of harmful chemicals like formaldehyde, formaldehyde resin, DBP, toluene, and camphor. It has a high-gloss and smooth finish to ease your application, without the toxic fumes.
Best cruelty-free treatment and nail polish
Price from RM74.50
Manicures can enhance one's look but are the damaging effects worth it? Keep your nails strong and healthy with Orly's Breathable Treatment + Color. Formulated with argan oil, pro-Vitamin B-5 and Vitamin C, this hydrating nail varnish leaves your nails with pigmented coverage without the damage.
Disclaimer: The pricing shown is just a good indication of how much these products are worth. The prices could change based on the e-commerce promotions that are going on. If some of the products are not available, do email us at [email protected] Thanks!