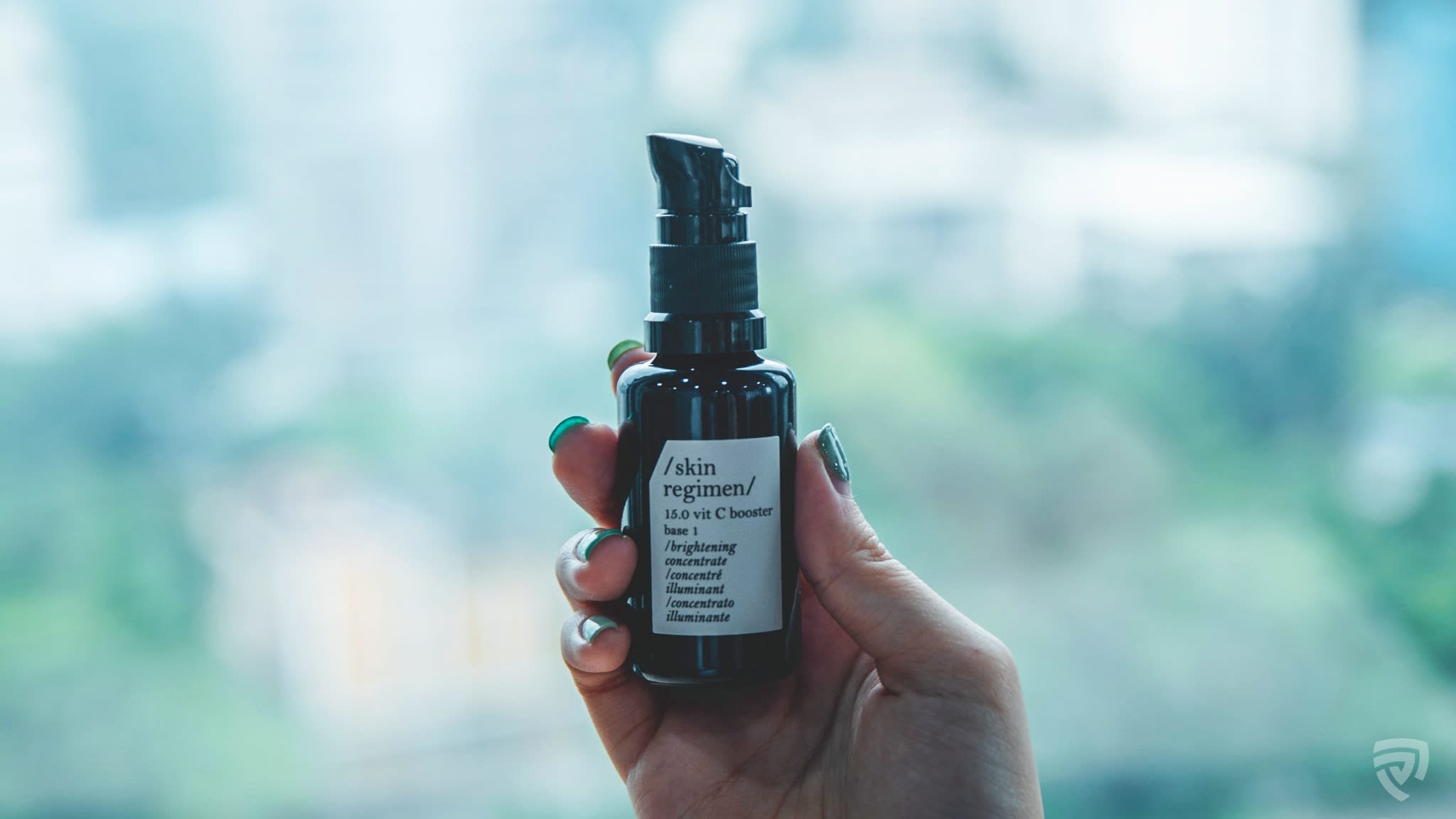 The very first vitamin that most people probably consume in their life is vitamin C. Found in many fruits and vegetables, this powerful nutrient is well-loved for its many health benefits including boosting antioxidants, increase iron absorption, reduce high blood pressure and more.
So, you shouldn't be surprised that vitamin C is also good for your skin, particularly for brightening purposes. With that, it isn't a surprise that many beauty products meant for skin tone correction have vitamin C in them.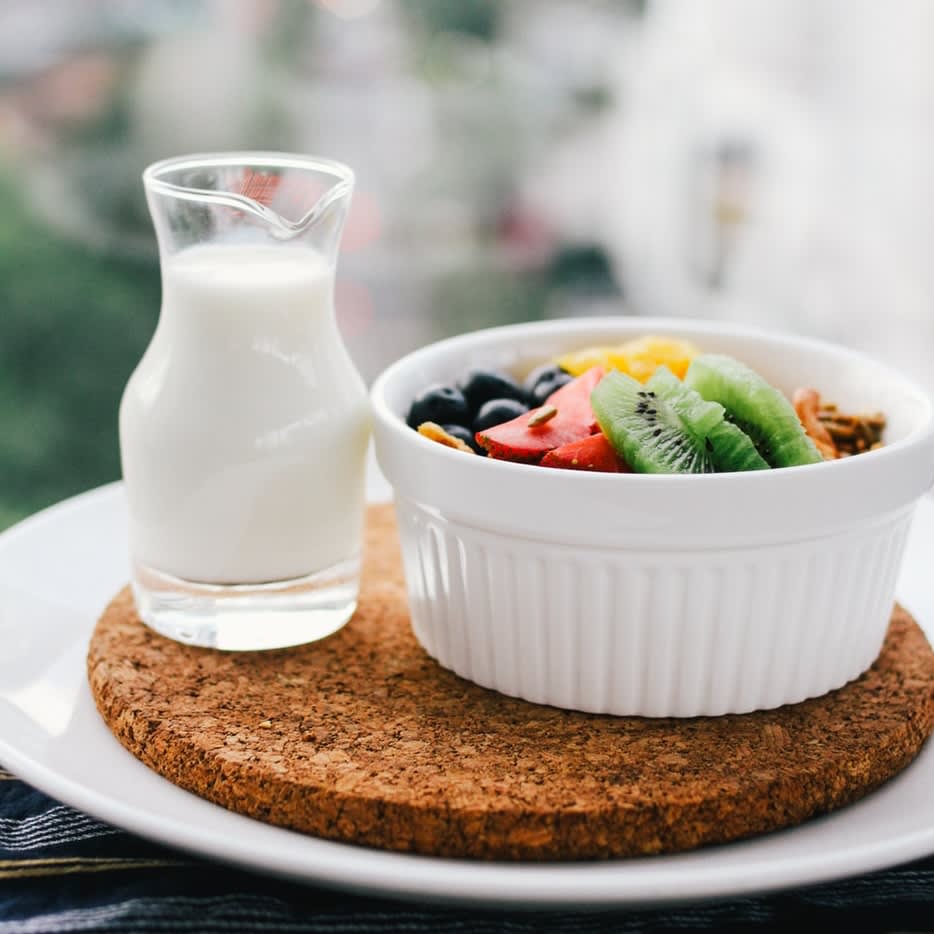 In a world dominated by such beauty products are serums and ampoules. Then there's also skin boosters, which is another wonder invented by Korean beauty brands. This watery liquid works similarly to (and can even replace) toners and Korean essences. It helps to hydrate your skin, prep it for better product absorption and exfoliate dead skin cells.
The results are clearer, brighter and supple skin!
Comfort Zone's brainchild /skin regimen/ took to create a line of skin boosters meant to correct skin issues. The collection consists of 1.0 tea tree, 1.85 HA (Hydration), 10.0 tulsi and finally, 15.0 vit C (vitamin C).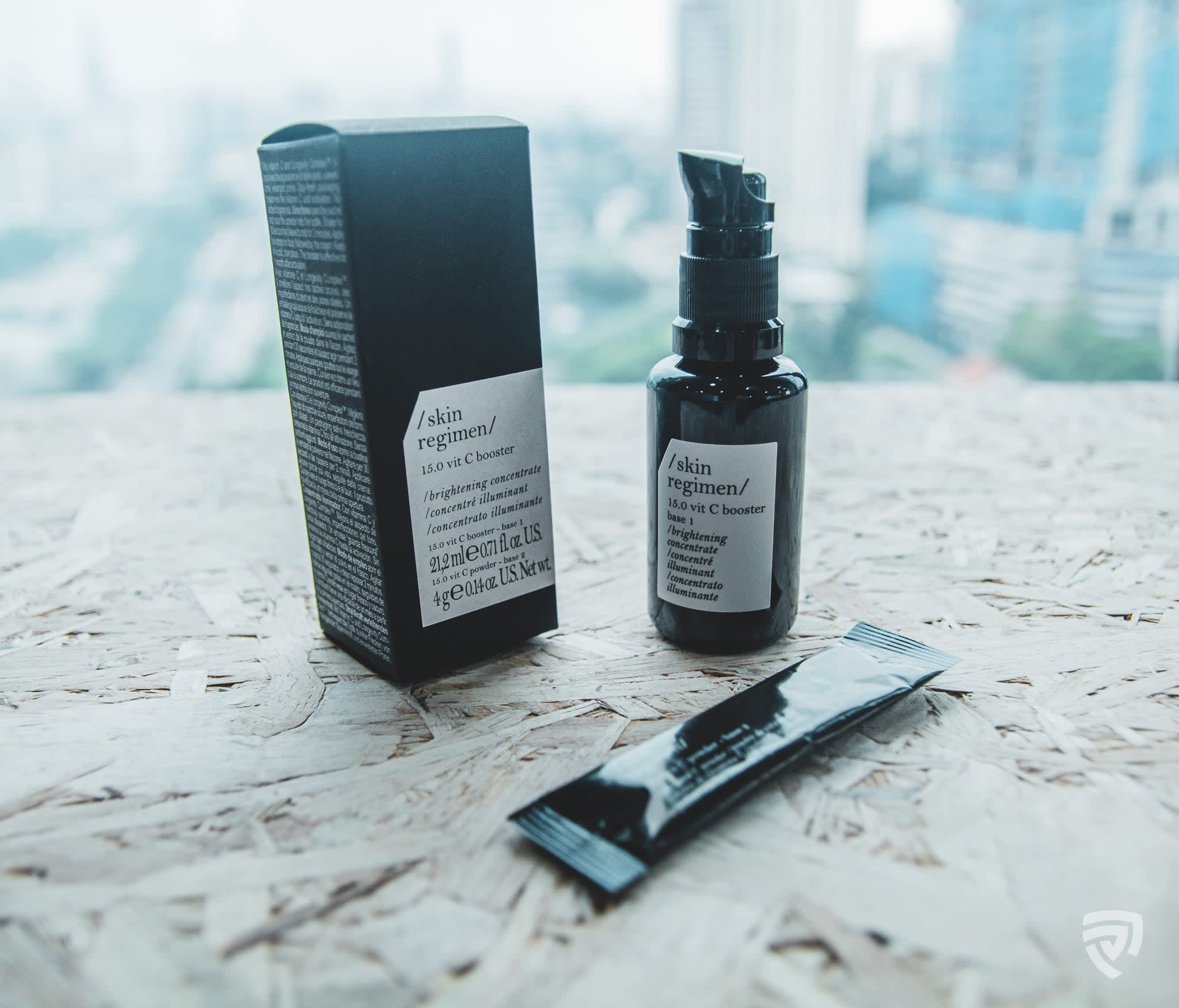 Their vit C booster promises to brighten the skin with its concentrated formula that fights free radicals and dullness as well as reduce the appearance of large pores.
About my skin
I'm quite blessed with having normal skin. My face isn't too oily or dry and I get occasional albeit mild hormonal acne attacks. How do I make acne go away? By using only hot water from my daily shower and massage onto them as well as excess oil off my face. This also has been my daily face-cleansing method for the past 2 years.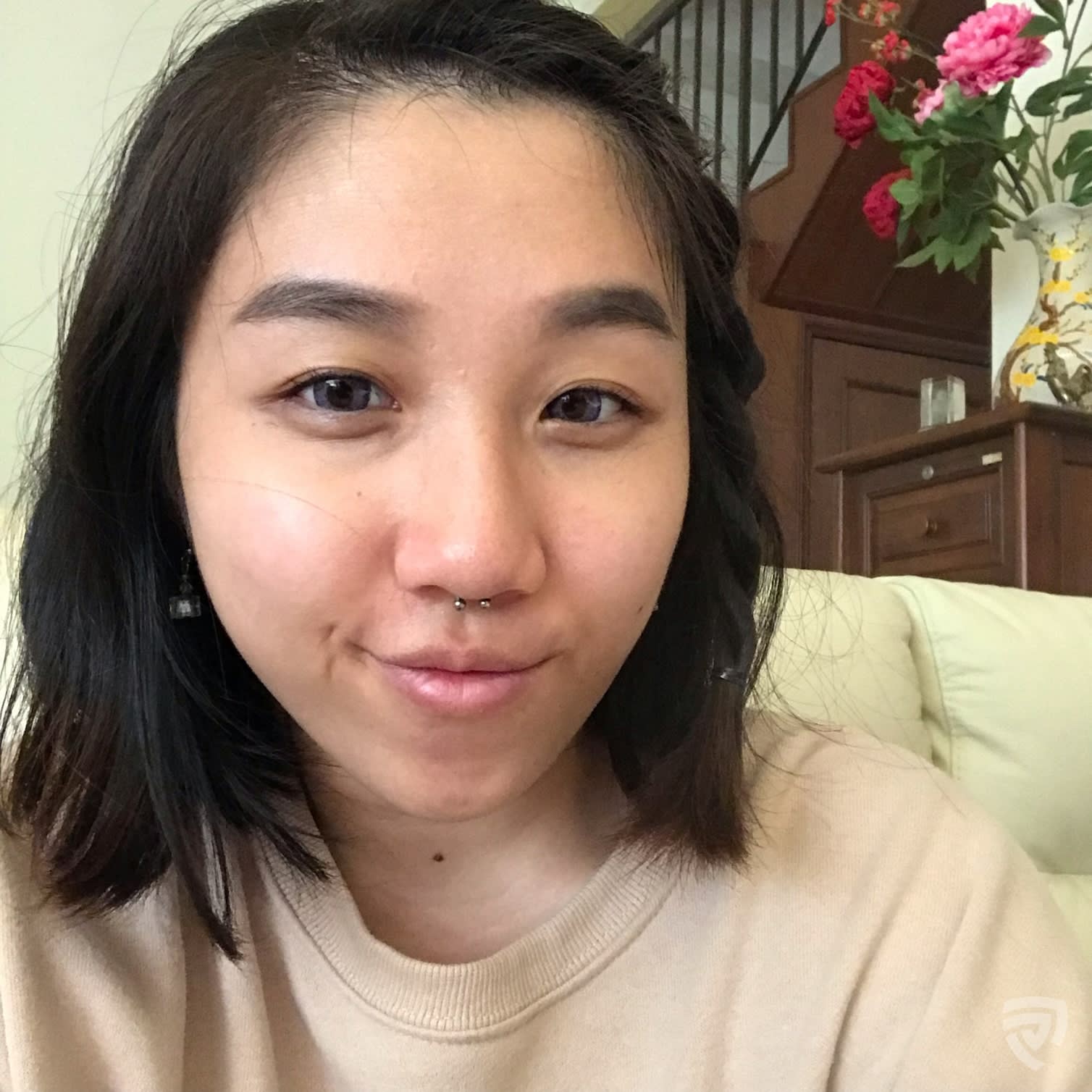 Regarding beauty products, I only use cleansers for removing makeup, moisturiser, sunscreen and sunblock for skincare.
Shocking? Maybe. But it works for my normal skin.
What my face could use is a radiance boost and a more even skin tone. While my small red patches and dark spots don't look obvious, a close-up look of my face says otherwise. Moreover, my face does look tired occasionally.
I regularly mask these imperfections with my CC cream and CC foundation followed by concealer after.
How to use
Nothing beats using fresh ingredients, and that's what happens when you use /skin regimen/'s vitamin C booster.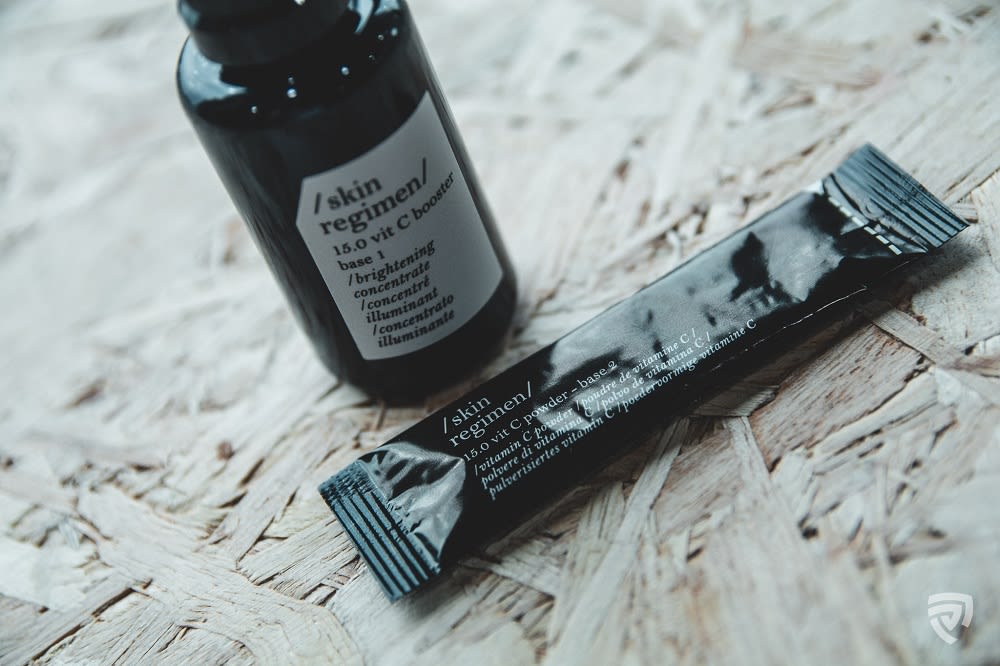 Alongside the formula in a bottle is a packet of powdered vitamin C that stays perfect until you pour it into the bottled formula. This is to ensure that fresh vitamin C is used for best results.
On your first use (activation):
Open the vitamin C sachet and carefully pour it into the bottle.

Shake the bottle (Up and down) for about 20 to 30 seconds.

Let it rest for 2 minutes to solubilise.

Apply a few drops to a cleansed face before your moisturiser (in the morning and evening).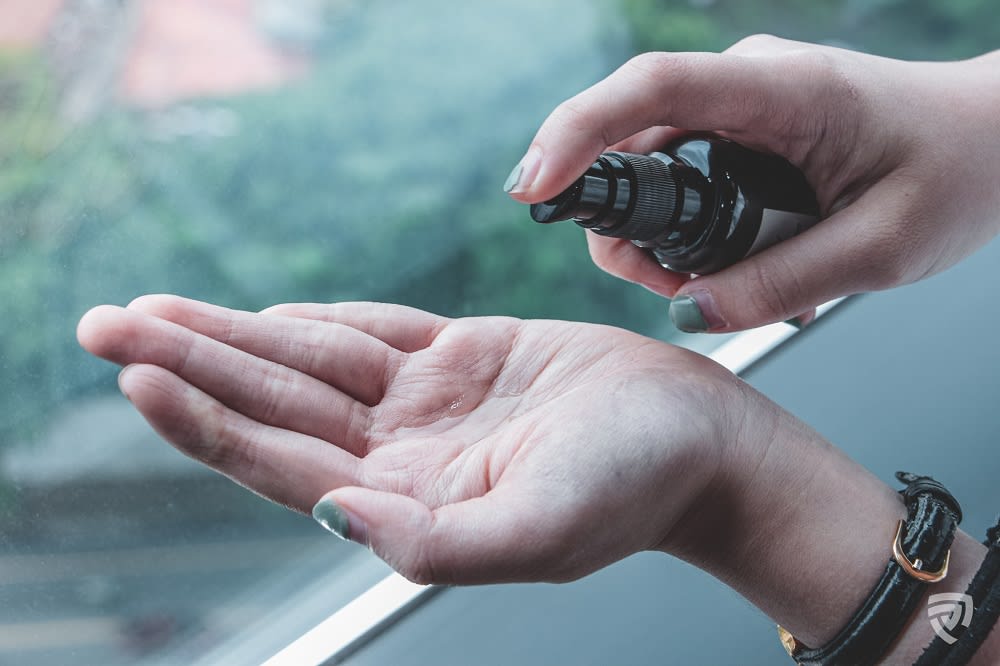 The booster is best kept in a cold, dark place. Only effective for a month after activation, do remember to use it within that time frame!
Results
For someone who doesn't do much to her skin, I'm very amazed and pleased.
Within 3 days of use, I had already noticed that my skin tone was more even. Red patches from around my nose and small dark spots (especially at my chin) from old blemishes now look less jarring. Additionally, my pores didn't look as large as they used to.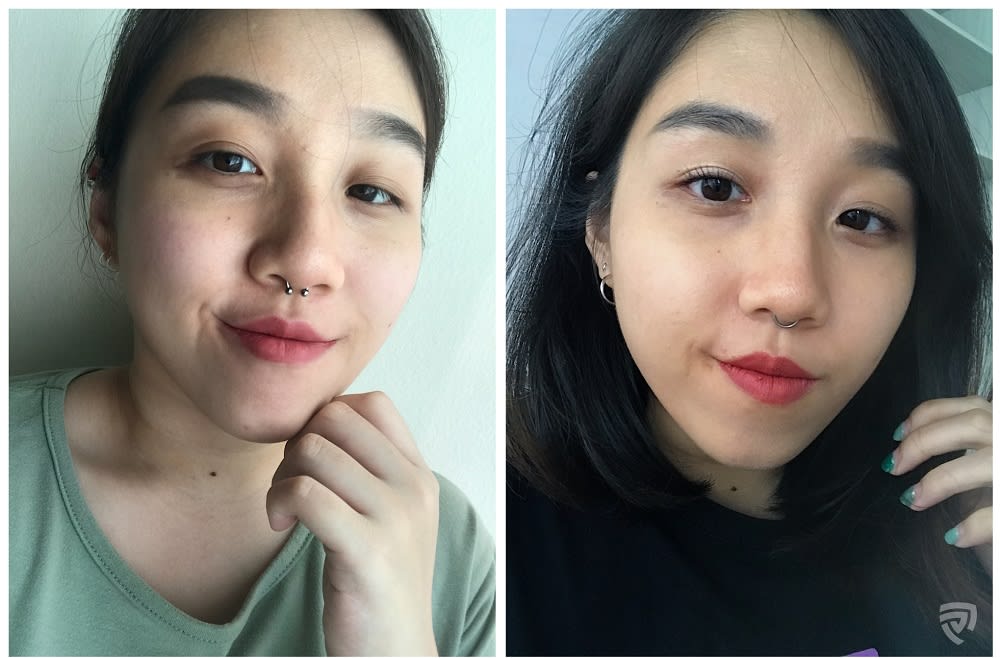 By the end of the first week, most red patches and spots on my cheeks had disappeared. I didn't even feel the need to apply CC cream on my cheeks.
Not only that, but my face also looks clearer and brighter. For someone who is terribly undisciplined in sleeping on time, the booster managed to make my slightly-dull and tired complexion more radiant with a healthy glow.
Why does it work?
This concentrated booster consists of 15% vitamin C that helps to protect your skin against free radicals which contributes to speeding up skin-ageing. Thanks to the vitamin's antioxidant properties, it helps to fight off free radicals while encouraging the synthesis of collagen which aids in firming the skin.
Also mixed into the concentration is /skin regimen/'s superfood extract mix call Longevity Complex, consisting of the likes of spinach, maqui berry and wild indigo. The combo results in a formula that's rich in Vitamin B1, B6 and B9 (Folic Acid). All of these are effective against oxidation, inflammation, and glycation (which can cause premature ageing).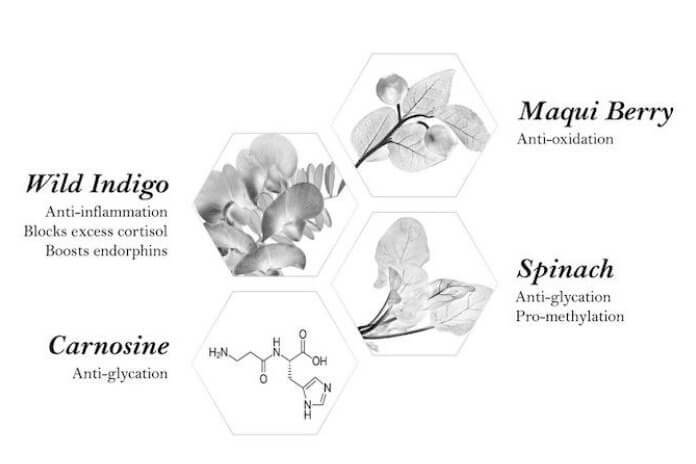 With so much nutritional goodness in its formula, the booster is able to clear the skin of dark spots and redness as well as providing firmness in just such a short time. And all of this is done without harmful ingredients like silicones, parabens, mineral oils, artificial colouring, animal products, and synthetic fragrances.
Conclusion
To those who have a hard time achieving brighter and firmer skin can try out /skin regimen/'s Vit C booster. It not only corrects your skin tone but also ultimately helps with slowing down ageing skin thanks to its rich formula of antioxidants. What's especially well-loved for the formula is that you can see results in just under a week of proper use!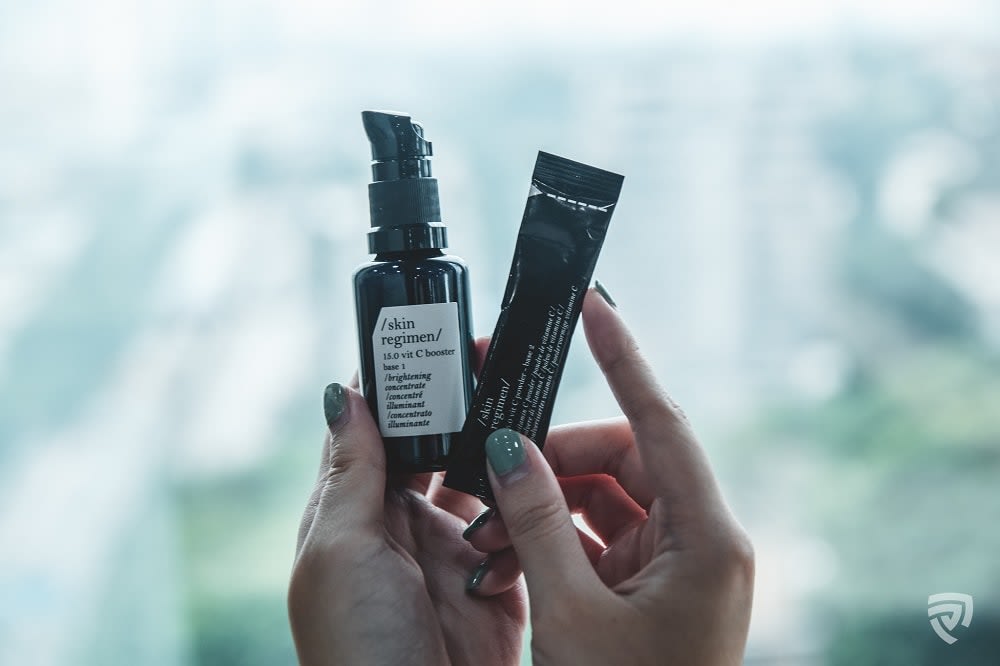 Possibly the only thing to dislike about the product is its high price tag. But that's not too big of an issue considering the fact that you can expect results in just under such a short period of time with so little steps needed to be done.
Disclaimer: The pricing shown is just a good indication of how much these products are worth. The prices could change based on the e-commerce promotions that are going on. If some of the products are not available, do email us at [email protected] Thank you!
This vitamin C booster is a great pick-me-up to change any dull, red or uneven skin into becoming brighter and clearer. Consisting of 15% vitamin C and superfoods such as spinach, maqui berry and wild indigo, the booster promotes, anti-inflammation and anti-glycation. Even though its formula is lightweight, the strong booster provides results within just a few days of use!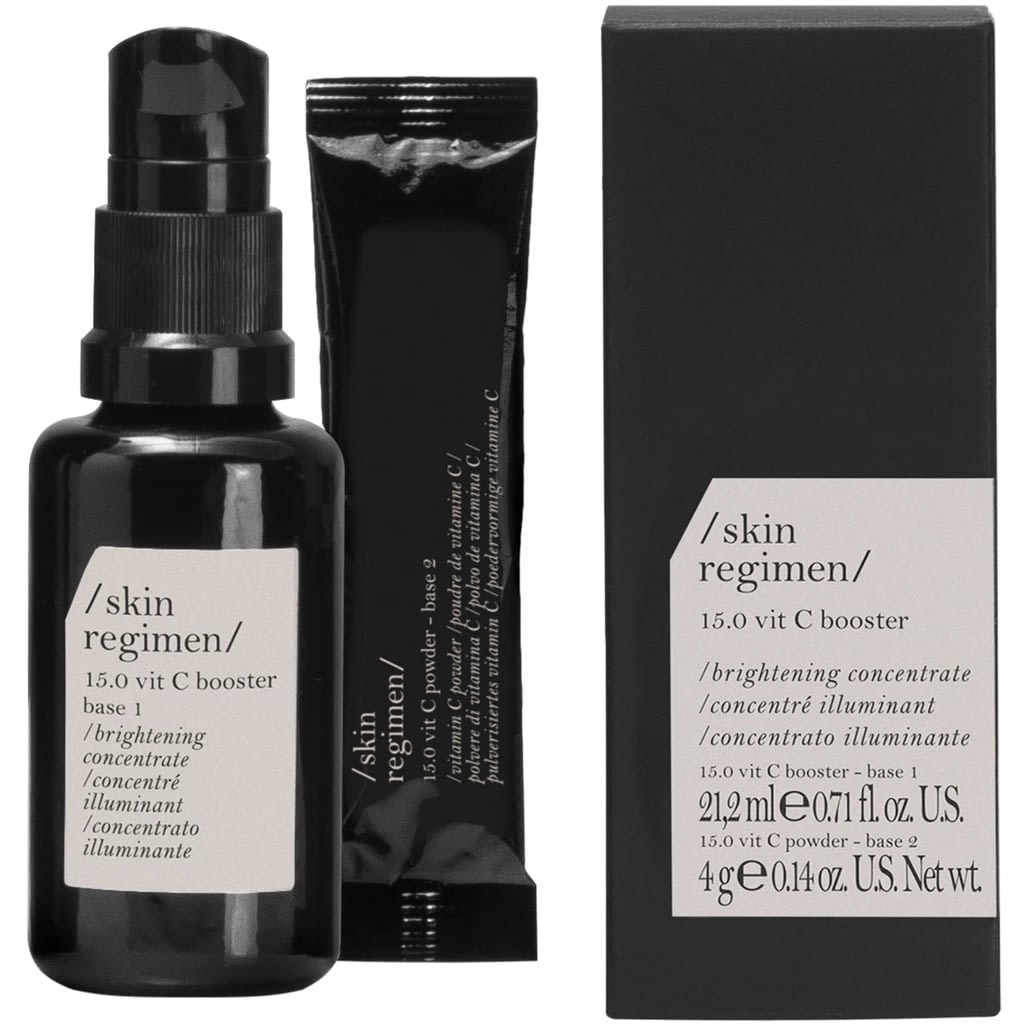 What's Good
Easy to use
No fragrance
Light formula that doesn't leave a sticky after-application
Free of harmful ingredients like silicones and parabens
Clinically proven
Suitable for all skin types