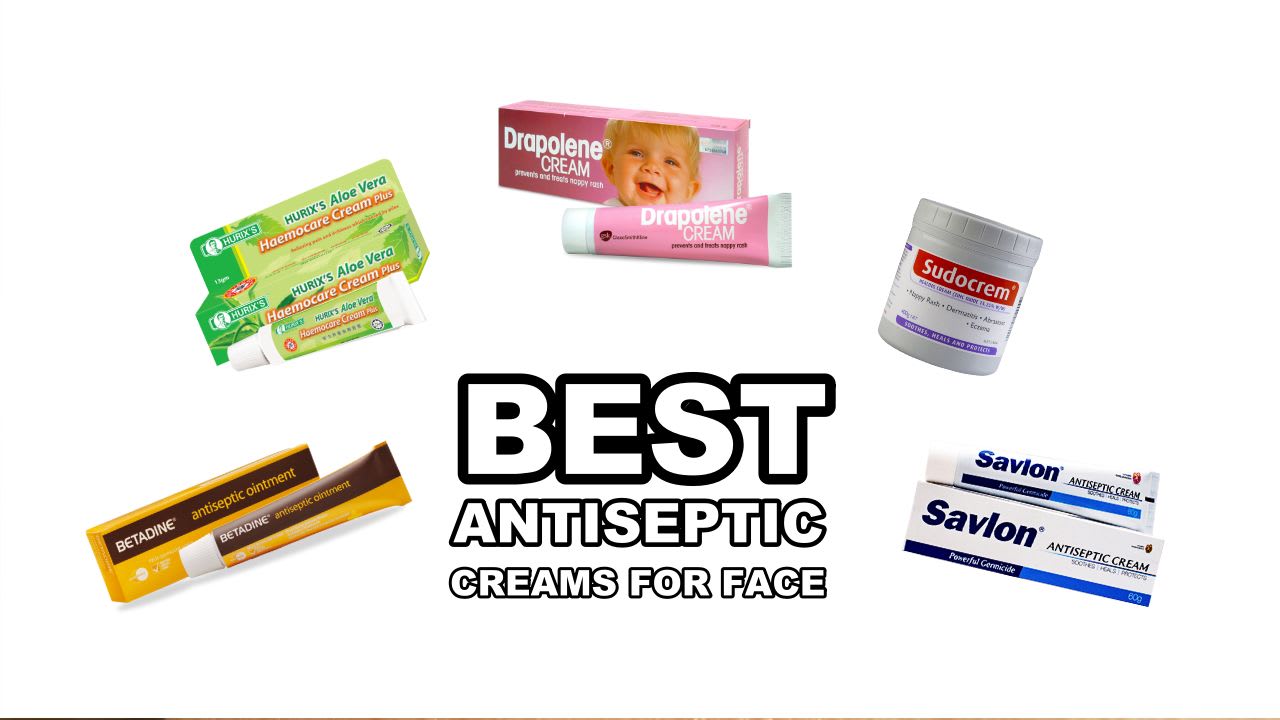 Face injuries are horrifying. And if you're not careful, scars such as keloids will form! Thanks to antiseptic creams, it's definitely a definite saviour when it comes to cuts and bruises.
With many kinds of creams available in drugstores, let us guide you on picking the best antiseptic cream for your face so there's no need worry about nasty scars and bacteria.
Best antiseptic cream for acne, pimples and cuts
Price from RM62.90
Sudocrem Antiseptic Healing Cream has many uses including soothing sore skin, nappy rashes, skin irritation and pain effective relief from the likes of acne as well as cuts. It forms a protective barrier around the infected area to reduce the risk of future infections.
As a bonus, some even use Sudocrem as a moisturiser, which is an additional step to support speedy healing!
Best antiseptic cream for rashes
Price from RM21.00
Although meant for baby nappy rashes, the cream is gentle enough to be used on the face as it is formulated to work on a baby's sensitive skin. Also meant to treat and prevent rashes, it can also provide relief to minor burns and wounds.
Best antiseptic cream with aloe vera for face burns
Price from RM16.98
One of the best remedies for minor burns is some good ol' aloe vera which gives off a cooling sensation onto the affected area. Just slap on some of this cream if you're ever in the need to relief not only burns but also cuts and itchiness!
Best antiseptic cream for open wounds
Price from RM11.82
A classic household antiseptic cream, Dettol's Antiseptic Cream provides protection against germs, insect bites and minor cuts. Effectively made to clean and prevent infections, just add a little Dettol Antiseptic cream onto the infected area.
Best antiseptic cream with tea tree oil
Price from RM37.66
Tea tree oil has many wonderful healing properties and is popular for healing acne and pimples as well as fend off bacteria. Dr. Organic Tea Tree Antiseptic Cream can be used on large areas of the skin to cleanse minor irritations. Also made with Sunflower Oil and Cocoa Butter, you can use it on insect bites and sunburns.
Best antiseptic cream for boils and spots
Price from RM18.90
Savlon Antiseptic Cream is a must-have for any first aid kit thanks to its many healing properties such as treating sores, cuts and burns. It's also great against ingrown hair, containing germ-killing and cleansing agents to heal the skin.
Best antiseptic cream with iodine
Price from RM8.35
By targeting bacteria and fungi that cause bad wound and skin infections to heal slowly, Betadine Antiseptic Cream uses iodine to clean and heal the likes of minor burns, scalds, blisters, scratches, and cuts.
Disclaimer: The pricing shown is just a good indication of how much these products are worth. The prices could change based on the e-commerce promotions that are going on. If some of the products are not available, do email us at [email protected] Thank you!