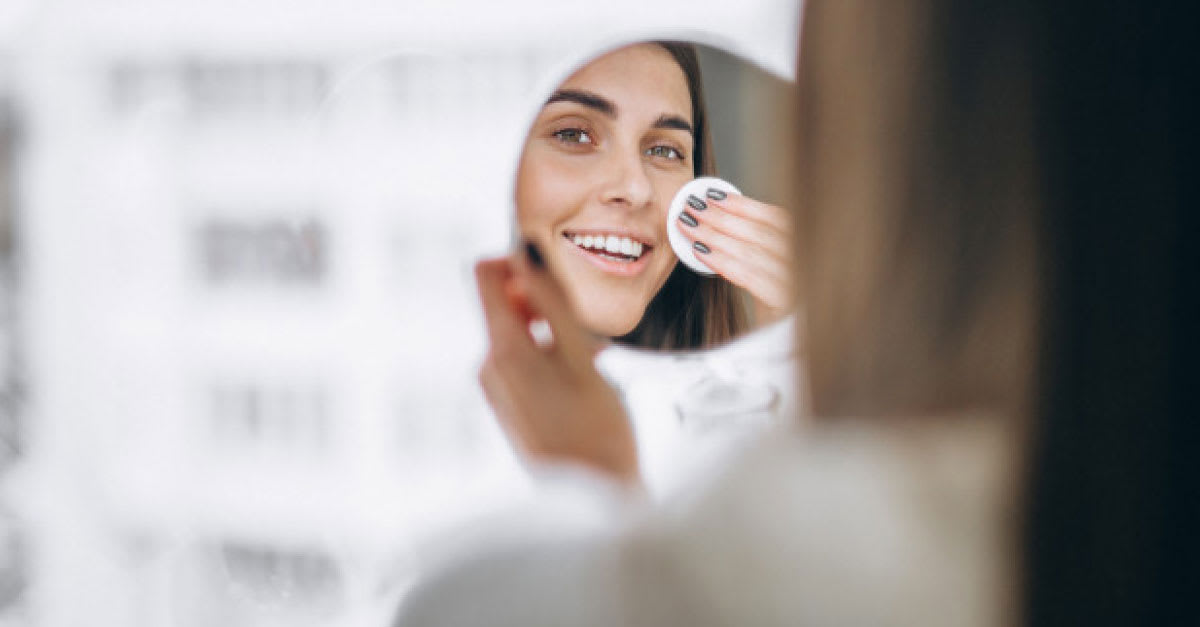 While the major cause of acne breakout is clogged pores, the cause of clogging, however, is the oil and dirt build-up on your skin. It's common to use oil-based makeup removers as it's known to be effective and moisturizing.
Ultimately, it's down to personal preference but to those who despise the heavy feel of oils, here we have a list of the best oil-free makeup removers that will take off every last streak of your makeup effortlessly!
1. GARNIER Skin Naturals Micellar Cleansing Water
Best face makeup remover
Price from RM19.75
Micellar water was recently introduced to us and many have fallen in love with it because of its water-like consistency that works wonderfully to draw out nasty particles on the skin. This one by Garnier is highly raved about in the beauty community as it removes face makeup easily and is also a good extra step to incorporate into your daily skincare regimen before your cleanser to double cleanse.
1 people added this to their wishlist
2. VMV Hypoallergenics Oil-Free Quick & Complete Makeup Remover
Best for sensitive skin
Price from RM88.00
Do most makeup removers cause a burning sensation on your skin? If so, your sensitive skin might actually be crying out loud for help and you need to stop using it immediately. Switch to this VMV Hypoallergenics makeup remover for a more gentle and kind-to-skin alternative.
With green tea as its key ingredient, it is rich in antioxidants and awesome to prevent skin cancer caused by vicious UV rays. It also contains a chemical compound called 'Catechin' that reduces irritation, redness, and swelling too.
3. Eucerin Pro Acne Solution Acne and Makeup Cleansing Water
Best for acne-prone skin
Price from RM39.20
Many acne products are notorious for drying out your skin albeit being really effective. In some cases, your skin may even start peeling and become more susceptible to harmful external factors.
Thankfully, this Eucerin acne and makeup cleansing water doesn't only fight your acne problems, it actually leaves your skin hydrated and balanced after use due to its hyaluronic acid and gluco-glycerol content.
4. Mary Kay Oil-Free Makeup Remover
Best eye makeup remover
Price from RM54.00
Waterproof mascaras and tattoo-like eyeliners are great for humid weathers because the chances of them budging are super low. However, anything that is resistant to water can sometimes be a pain to remove at the end of the day. This Mary Kay makeup remover will gently whisk away even the most stubborn mascaras and liners without tugging, rubbing, or drying out your skin.
5. Yves Rocher Pur Bleuet Gentle Makeup Remover Sensitive Eyes
Best for sensitive eyes
Price from RM27.00
Your eye area is the most delicate part of your entire face because the skin is the thinnest here and it does not have as many sebum pores to produce enough oil. Hence, you'd want to avoid rubbing too much or fine lines will haunt you sooner than you expected.
With sensitive eyes, they get easily irritated, and this requires you to use the gentlest eye makeup remover available. This one by Yves Rocher is formulated with organic cornflower water that not only gives it an aesthetically pleasing periwinkle color, but also has strong anti-inflammatory and antioxidant properties.
6. Revitalash Micellar Water Lash Wash Conditioning Eye Makeup Remover
Best for lash extensions
Price from RM188.00
Using an oil-based makeup remover is a big no-no when you have your costly lash extensions on as oil could degrade the adherence of your lash glue — meaning your lashes won't last as long as it could and it would be a waste of money.
This miracle solution by RevitaLash is oil-free and fuss-free; simply dip a cotton bud in it and sweep through your lashes.
7. Nivea Micellair Skin Breathe Professional Makeup Remover Wipes
Best oil-free makeup remover wipes
Price from RM20.90
Some people just don't do well with making an extra effort in their cleansing routine, and this is when facial wipes come into play. Cleansing towelettes are a practical option if you're an on-the-go kind of person. You can now forget about worrying if your cotton pads or makeup remover will spill everywhere. What's more? It's easy to use whenever you need a quick refresh!
8. The Body Shop Camomile Waterproof Eye and Lip Makeup Remover
Best for contact lens wearers
Price from RM56.00
Most makeup removers contain artificial colours, perfumes, or harsh chemicals that can potentially cause a bad reaction if you're wearing contact lens. Therefore, searching for the right remover that is mild enough is really important. This one by The Body Shop is overall the best remover for any contact lens wearer as it's fragrance-, colour-, and even alcohol-free!
9. Simple Micellar Cleansing Water
Best drugstore oil-free makeup remover
Price from RM18.36
Drugstore options are oftentimes underrated. In reality, many of them have potential to be seen as being parallel to their pricier counterparts. In case you didn't know, Simple is an established UK brand that has long created sensitive skin-friendly facial products. Their Micellar Make-Up Remover Wipes was also awarded Allure's Best of Beauty Award in 2017, and you can totally trust them with this one too.
Disclaimer: The pricing shown is just a good indication of how much these products are worth. The prices could change based on the e-commerce promotions that are going on. If some of the products are not available, do email us at [email protected]o. Thank you!