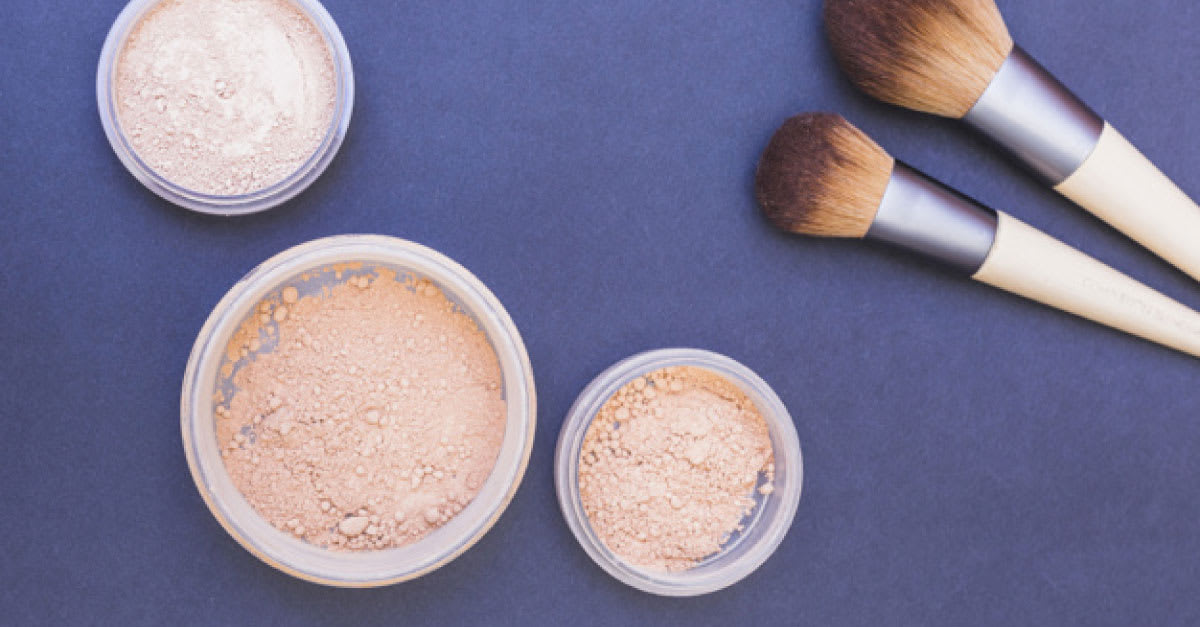 Most of us would be familiar with the general purpose of face powders — it's used during the final step of every makeup routine! Firstly, face powders mainly come in 2 forms: compact powders and loose powders. They both work exactly the same, but some people might find that they prefer one over the other. Depending on its formulation, some powders can also be a little overdrying.
Believe it or not, there are many beauty-hacks that utilise loose powders. For instance, if you want the appearance of fuller lashes, before applying mascara, dip a spoolie brush into the powder and coat your lashes with it. It's a tried and tested hack!
Long story short, here we have a round-up of the 8 best loose powders for different skin types:
Best without foundation - suitable for oily skin
Price from RM24.50
One of the best-selling mineral powders in South Korea and pretty much worldwide, the Innisfree No Sebum Mineral Powder is multipurpose and reasonably priced. No wonder it's loved by many! This powder is also formulated with natural Jeju minerals, Jeju green tea and mint ingredients to control the secretion of sebum on your face, as well as balancing the moisture to keep your skin healthy.
Fun fact: This travel-friendly powder can be doubled up as a dry shampoo on days when you can't afford a quick wash and it also works amazingly well to blot the grease off your face. Overall, it's a great powder to shoo shine away!
2 people added this to their wishlist
Best with coverage - suitable for oily and acne-prone skin
Price from RM141.00
Just when you thought it was impossible to have good coverage with a loose powder, Tarte will have you thinking otherwise. The brand's Amazonian Clay formulation is generally known to improve skin texture and balance your complexion - which is presumably every makeup wearers' dream because good skin means flawless makeup.
On top of being talc-free, this powder also contains Pearl Powder that has wonderful anti-inflammatory, invigorating and anti-bacterial properties which will be right up the alley of any acne-prone skin friends. Additionally, this powder has a 12-hour wear coverage and it's waterproof too!
Best talc-free loose powder - with shimmer
Price from RM207.00
Sometimes it gets a tad intimidating to try setting powders with shimmers because nobody wants to look like a disco ball, right? This Hourglass powder, however, will not only give you the right amount of shine while holding your makeup in place, but it's also free from talc — a widely-used ingredient in cosmetics to absorb moisture and prevent caking.
Infused with ultra-refined diamond powder (sounds fancy, right?), this powder has the power to create a light-refracting effect that will blur the appearance of pores, fine lines, and wrinkles without causing flashbacks in photos!
Best paraben-free loose powder - with a puff and suitable for dry skin
Price from RM84.00
For beginners, this is the absolute powder that sits in the low-to-average price range whilst retaining its quality. This homegrown brand killed it with their #GirlPowder formula that is also available in 2 other variations — a generic one and the 'Picture Perfect' option that's supposed to add a photo filter effect to your face.
This 'Moisture-Lock' version, on the other hand, is packed with Vitamin E and Jojoba Oil to keep your skin moisturised and supple. Moreover, applying this powder on-the-go will not be a problem as it's packaged in a lovely compact jar that comes with a vanity mirror and a fluffy dUCK puff.
1 people added this to their wishlist
Best for baking
Price from RM160.00
2 years ago, the baking trend became a huge thing within the beauty community. In actual fact, this technique has been around longer than you think it has, specifically in the drag community where makeup with superb staying power is highly coveted.
If you're on the fence about baking, give this powder a try! It has a unique powder net that will control the amount of powder dispersed without making a hot mess. Also, it subtly colour-corrects to even up your complexion. 'Add to bag', yes, please!
Best drugstore silica-free loose powder
Price from RM59.00
Bourjois makes top-notch cosmetics at an excellent price point — even professional MUA uses them! This loose powder is non-drying and gives an airy, blurry effect to your skin. Best of all, it's free from silica which is the main culprit in causing flashbacks, also known as the white cast on your face, when photographed with flash.
Best loose powder for ageing skin - suitable for dry skin too
Price from RM165.00
Ageing skin will inevitably lose its natural radiance due to the breakdown of collagen and elastin. So when it comes to setting your makeup, you may want to avoid using too much powder because it would only emphasise the dryness and tightness of your face.
This powder by Becca, however, is very unique as it applies on like a mist but settles like a powder with a velvety, smooth finish. FYI, it also has a 50% content of water and glycerin to supply and retain hydration on your skin. Truly im-becca-ble!
Best with SPF15 - suitable for sensitive and acne-prone skin
Price from RM112.20
Look no further than this if you're on the hunt for the best all-natural, vegetarian and even halal-certified loose setting powder. There are only 2 ingredients in this: Kaolin and Mica. Plus, it boasts SPF15, which is perfect if you're a lazy or forgetful gal who doesn't really care about sunscreens.
Best blurring powder - with collagen
Price from RM133.00
Antioxidants are crucial when it comes to mature and ageing skin. This award-winning product contains skin-firming and protective ingredients: collagen as well as vitamins A, C, E and K. Besides that, it also smoothens wrinkles and fine lines, giving your skin a gentle matte finish. Airbrushed skin is just a pat away.
2 people added this to their wishlist
Disclaimer: The pricing shown is just a good indication of how much these products are worth. The prices could change based on the e-commerce promotions that are going on. If some of the products are not available, do email us at [email protected] Thank you!