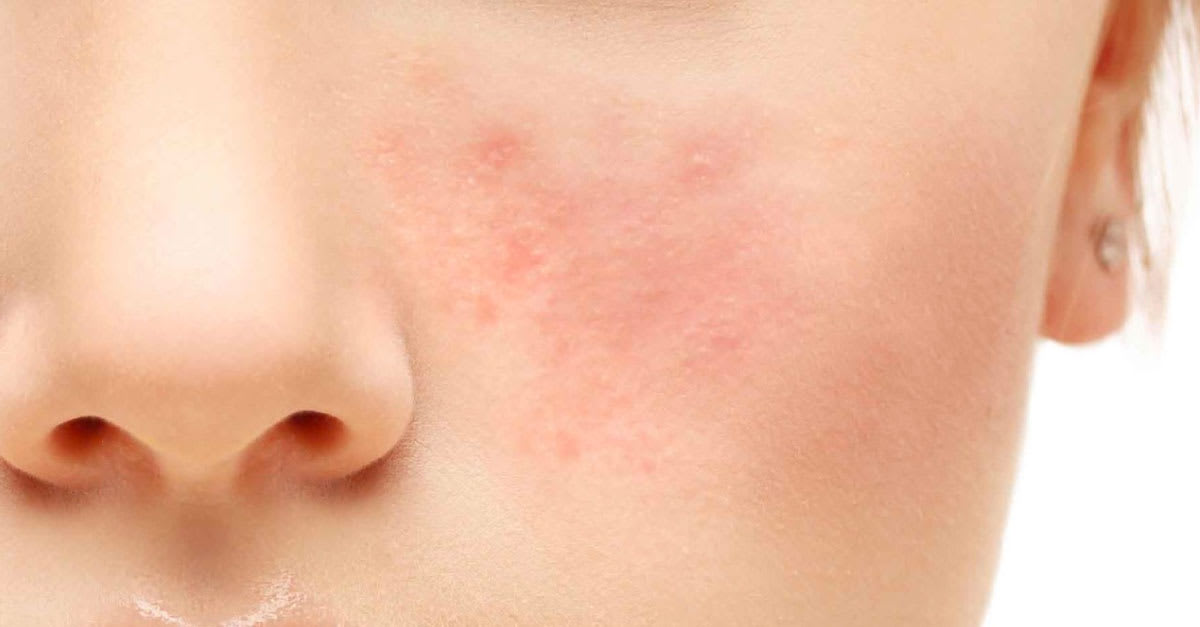 If you have frequent flare-ups of redness, bumps and flushing, chances are, you're one of the many people who is experiencing Rosacea. It is a condition involving dilated blood vessels under the skin which manifest into allergy-like symptoms such as burning, itching, dryness and, of course, redness.
While generally harmless, Rosacea can be quite annoying as well as potentially lower your self-esteem and overall quality of life. It goes without saying, choosing the right skincare products can be difficult, and that is why we have done the choosing for you.
Here are 9 rosacea-friendly skin products you can count on.
1. 1. Bioderma Sensibio H2O 100mL
Best micellar water for rosacea
Price from RM43.30
What feels like water, but does so much more? Bioderma's Sensibio H2O uses a formula as gentle as water which works seamlessly into the skin, aiding in repairing your skin from the inside out. With no fragrances, alcohol and paraben, you best believe it is possible to instantly refresh and cleanse your skin without the risk of irritation.
2. 2. Simple Kind To Skin Protecting Moisture Cream SPF 30 - 50mL
Best moisturizer with SPF for rosacea
Price from RM34.90
If you really want to let your skin know "hey, I got you", you 'simply' cannot go wrong with Simple's Kind to Skin Protecting Moisture Cream with SPF 30. With a vitamin-rich formula that nourishes the skin, as well as the fact that it comes equipped with sun protection of SPF 30, you know your skin will be thoroughly hydrated and protected.
3. 3. Neutrogena Ultra Gentle Daily Cleanser
Best rosacea face wash cleanser
Price from RM55.00
You want a clean face, not one that is stripped of all its natural elements. Neutrogena seems to know this full well, offering you a product with a formula that has been clinically demonstrated to be gentle on even the most sensitive of skin types, without compromising on its deep cleansing abilities. Time to say bye-bye to oil, dirt and gunk without hesitation.
4. 4. Caudalie Grape Water
Best rosacea toner
Price from RM43.00
This famous product uses the powerful effects of organic grape water to instantly boost hydration to the skin (up to a whopping 127%) while also significantly reducing the amount of skin sensitivity and redness. It only consists of 3 ingredients, but this toner goes above and beyond its job description, being capable of acting as a hydrating mist and even a setting spray for your make up.
5. 5. Physiogel Calming Relief Serum 30mL
Best serum for rosacea
Price from RM65.20
Serums are known to be chock-full of ingredients, many of which may not be so friendly to sensitive skin. This serum is different.
Specially made for sensitive skin that is prone to redness, it consists of complex PEA and Biomimic Technology, which works together to soothe irritation and flushes oh so gently. Its non-oily and lightweight formula allows it to be used every day, and even under make up.
6. 6. EltaMD UV Clear Facia Sunscreen Broad-Spectrum SPF 46 - 1.7oz
Best rosacea sunscreen
Price from RM269.00
Since UV rays are a big trigger to rosacea, this means sunscreen is its best bet. EltaMD's UV Clear Broad-Spectrum SPF 46 sunscreen is not only recommended by the Skin Cancer Foundation for its broad-spectrum action, but also by dermatologists as its oil-free and gentle formula comes with niacinamide and hyaluronic acid for hydrated and healthy skin. All of these makes it great for sensitive skin prone to rosacea, hyperpigmentation and acne.
7. 7. CeraVe PM Facial Moisturizing Lotion
Best rosacea lotion
Price from RM80.00
Restore the skin's natural protective moisture barrier with this lotion from CeraVe. Made of ceramides that keep the skin sufficiently moisturized throughout the night as well as niacinamide, which soothes and calms down irritated skin, this lotion works overtime to keep your skin soft and protected.
8. Fresh Rose Deep Hydration Face Cream
Best cream for rosacea bumps
Price from RM198.00
If you're looking for something to help reduce acne and bumps brought about by rosacea, this cream could be your answer. With a unique time-release technology that instantly and consistently provides your skin the moisture it needs, as well as skin-soothing rosewater, this product diminishes irritation and keeps the skin feeling fresh.
9. 9. First Aid Beauty - Facial Radiance Pads
Best rosacea exfoliator
Price from RM46.90
'Exfoliation' and 'rosacea' are two words that sound like they do not belong in the same sentence. In a way, it is true, as physical exfoliation can be painful for those with rosacea.
Which is why this chemical exfoliator from First Aid Beauty is perfect, as it not only brightens up the complexion, it also reduces the appearance of ageing my diminishing fine lines, and the best part is that it does it all without hurting the skin.
Disclaimer: The pricing shown is just a good indication of how much these products are worth. The prices could change based on the e-commerce promotions that are going on. If some of the products are not available, do email us at [email protected] Thank you!