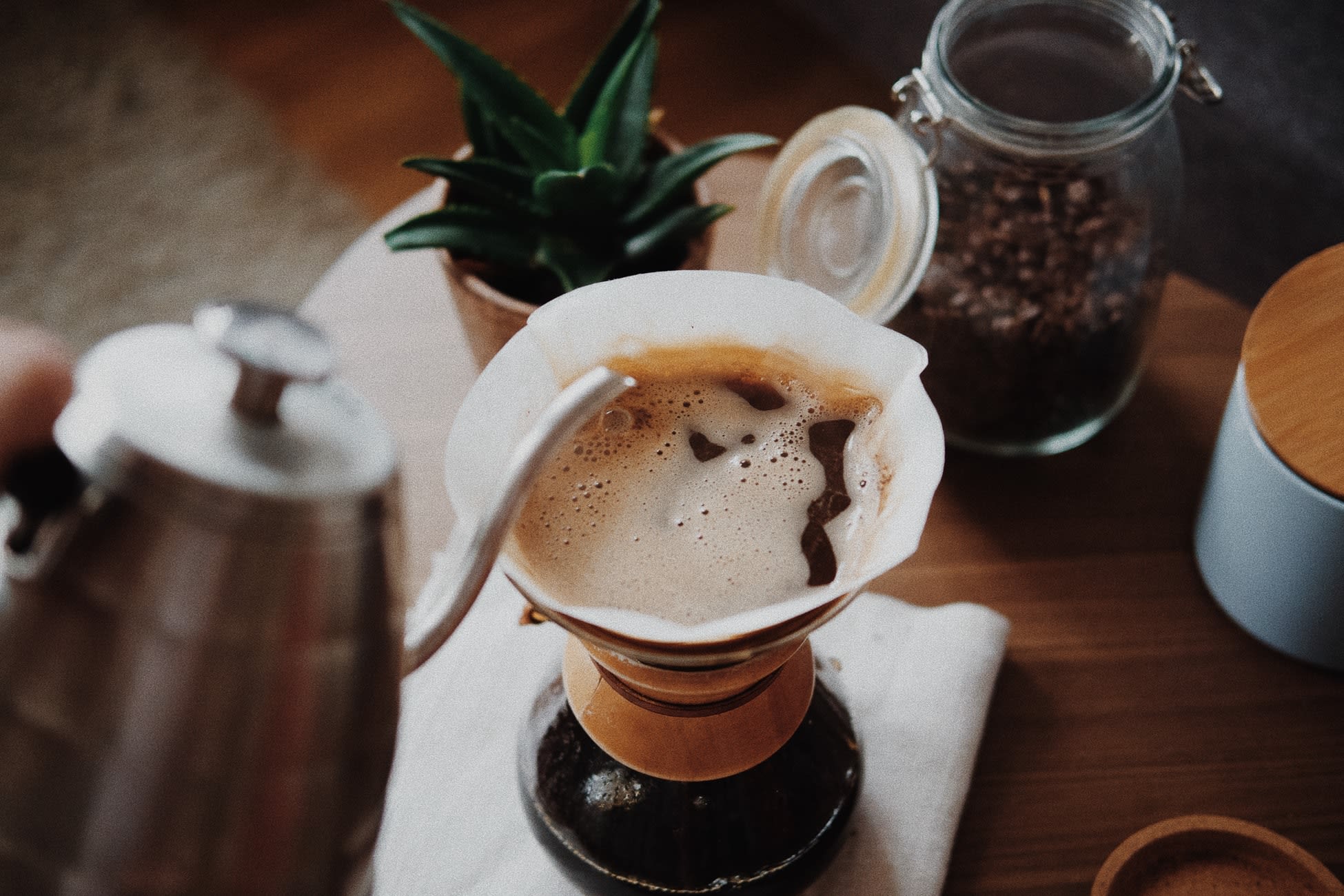 One of the best ways to enjoy a luxurious cup of coffee is by investing in a proper coffee maker, and a popular choice is the drip coffee maker. These machines use a filter method for a refined, smooth, clean and simple cuppa joe.
What is drip coffee?
Brewing drip coffee technically works by pouring hot water over roasted ground beans which are rested in a filter. This process then extracts the coffee beans' taste and aroma.
You have the option of using machines, or the pour over method which utilises paper cone filters. While the latter is environmental friendly, you'll need to manually set it up and wait for the coffee to finish dripping. Meanwhile, machines are programmable to start on their own, so you can have your coffee ready by the time you're done dressing up in the morning.
Not all drip coffee makers are equal, hence it can be quite difficult to pinpoint what you really need. Here's our list of recommendations to go for:
Best drip coffee maker under RM 100
Price from RM73.00
With an hourglass design, this machine reduces space consumption while maintaining an independent water tank to keep coffee grounds dry until the brewing begins. With a fine filtration system and auto-brewing function, brew the perfect cup of coffee right away without worrying about malfunctions thanks to its leakage-prevention feature.
Best drip coffee and espresso maker
Price from RM45.00
Drip coffee sure is a simple brew to enjoy, but what about wanting a shot of espresso? If you can't decide which is your juice of the day, then have both with this drip coffee maker which can brew both!
The machine has two outlets for pouring two cups at once. It supports various different roasted coffee grounds and powder so you can experience a vast selection of coffee taste. With this machine, it's as easy as fill it up and pouring the water in. A convenient one-button operation is only needed to start the machine.
Best small drip coffee maker
Price from RM138.99
If space is limited, why not opt for this compact drip coffee maker design? It has all the makings of a high-quality brewer without cluttering the area. This simple-to-use coffee maker has the capacity to make 600 millimetres of coffee in one serving. Moreover, the anti-drip function ensures no unwanted spills happens while the coffee drips into the carafe.
Best manual drip coffee maker
Price from RM46.00
Ever entertained the idea of being a barista? The great thing about manual drip coffee makers is that you can play with techniques such as speed of pouring and lengthening the dripping process, all of which affects taste.
This durable maker is created with a scratch and shatter-resistant borosilicate glass that's paired up with a stainless steel mesh for a delicate look. Furthermore, it has scales running along the side to allow you to measure the amount of coffee you need.
Best cold drip coffee maker
Price from RM119.00
Never compromise the flavour and texture of your coffee by adding ice cubes to cool it. Instead, opt for this ice drip coffee maker and infuse your very own cold coffee without diluting the taste.
This coffee maker has the capacity to serve up to 600 ml and is designed with a structure specifically for cold brewing. It has an elongated chamber to fill up the ice with and a control valve which restricts the cold water drips as preferred.
Best home drip coffee maker
Price from RM145.00
When you're in a rush, a coffee machine is the best option to use. With a programme to set your drip time and a timer to keep it warm, this coffee maker is a god sent. You can have fresh coffee waiting for you right from the moment you wake up.
Able to serve up to 10 cups of coffee, this coffee maker is ideal for a large family. It has a permanent nylon filter to get rid of unwanted grounds which usually piles up at the bottom of your coffee mug.
Best buy/overall drip coffee maker
Price from RM101.99
This coffee maker makes a great addition to single individuals or a couple's home. It has the capacity to make 2 to 7 cups of coffee and only needs up to 10 minutes to brew. The machine also utilises an Aroma twister to mix the coffee for the optimal taste. Moreover, it's one of the rare few machines that lets you stop the drip process before the full brewing cycle is finished.
Best tasting drip coffee maker
Price from RM99.00
This high performing coffee maker does not simply make coffee; it creates art with every sip you take. Perhaps the most interesting about this machine is its micro-computer control. With a timer to programme your coffee making, it ensures that coffee is served at any time you need.
Designed to maximise flavours, this drip coffee maker takes its time to gently drip hot water at the right temperature to enhance the taste of the coffee beans.
Best single-serve drip coffee maker
Price from RM129.00
Looking for a drip coffee maker for yourself? This portable coffee maker features a high-density filter sieve to prepare fragrant and smooth beverage at any time you need. The simple-to-use machine is made with food grade plastic and operated with just a single button.
Best slow drip coffee maker
Price from RM209.30
There is a great bodied-flavour to a slow drip coffee. By maintaining the exact and constant temperature, you can tap the full flavours of coffee. This coffee maker only needs a click of the button to operate. It slowly heats and drip coffee until the right moment to have a drink.
With an anti-drip valve, it ensures the prevention of accidental leakage. Other features the machine hosts include an automated timer and auto shut-off after 40 minutes of idle use.
Disclaimer: The pricing shown is just a good indication of how much these products are worth. The prices could change based on the e-commerce promotions that are going on. If some of the products are not available, do email us at [email protected] Thank you!