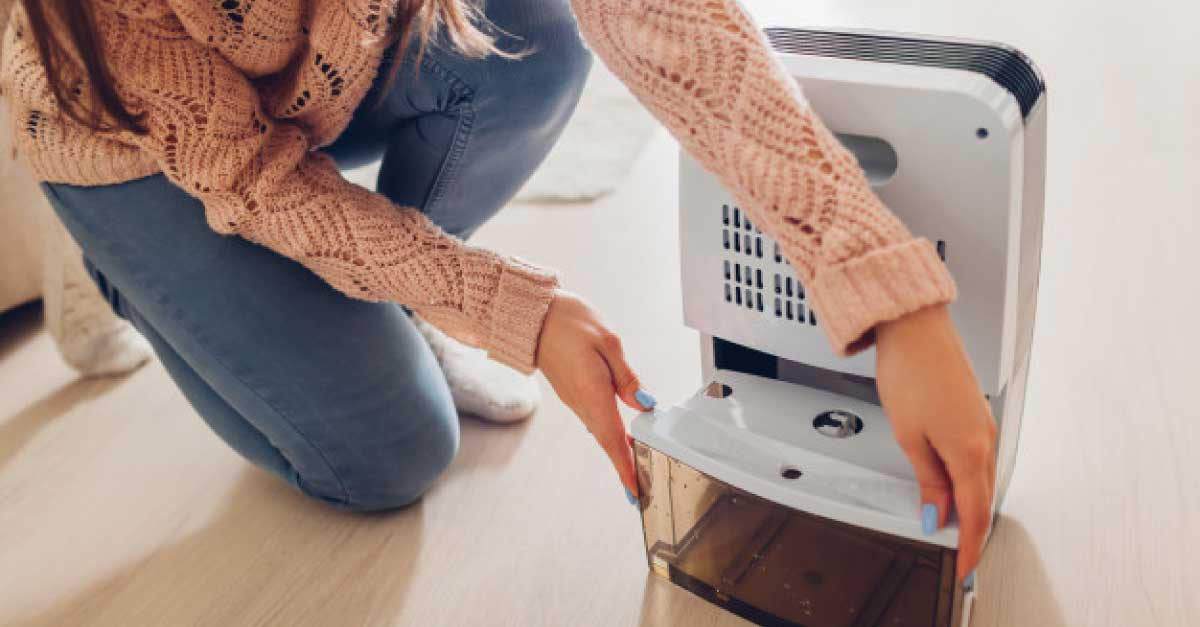 Your skin begins to dry out when humidity levels in the air drop to below 25-30%. This is especially a huge concern during periods of dry spell. Thankfully, humidifiers can add moisture to the air in your home or office and restore the humidity levels to a healthy 30-50% or so, leaving your skin feeling hydrated and healthy.
What type of humidifier is best for dry skin?
Choosing the best humidifier for yourself would depend on factors such as the size of the room, the purpose of using the humidifier, and the type of humidifier.
For example, tabletop humidifiers are much more affordable and available compared to whole-house humidifiers. Some humidifiers even incorporate an essential oil diffuser so you can create a spa-like ambience in your home.
Then, there are also three types of humidifiers to consider: warm mist, cool mist and evaporative that each have their own pros and cons.
Cool or warm humidifier for dry skin?
For combating dry skin, both cool mist and warm mist humidifiers have their own merits. Warm mist humidifiers cut down on mold buildup and are great at relieving sinus or cold symptoms. So if you look to relieve dry skin and throat in a cool environment, use a warm humidifier.
On the other hand, cool mist humidifiers are excellent at making a room feel cooler and moisture-rich. They are also safer to touch, so cool-mist humidifiers are your best bet during the hot and dry seasons of the year as they do not add heat to the like warm-mist humidifiers do.
Plus, they are more energy-efficient and you'll get more time out of a full tank of water.
---
To help you make an informed decision, this list rounds up some of the best humidifiers that are suitable for preventing dry skin.
Best humidifier for dry skin and sinuses
Price from RM1,488.00
To combat against sinus problems, the Philips Dual Sensor Combi Air Purifier and Humidifier is extremely effective at cleaning and moisturizing the air around you. For starters, its VitaShield IPS filtration system helps to remove pollutants from the air to prevent them from entering your sinuses.
This device is also very user-friendly as it has just a single button to switch between three humidity levels. On top of that, it also features a sleep mode where the fan speed and noise levels are turned down, while the lights are turned off so it can be placed in a bedroom or a baby room without drawing any attention to it.
Best humidifier for dry skin and allergies
Price from RM2,399.00
Keep your allergies under control with the Venta Airwasher LW25. Using this humidifier, common allergens like dust mites, animal dander, and pollen are trapped and removed from the air so you're breathing in purified air. To add, its ultra-quiet, 3-speed LW25 consists of a massive 2-gallon water reservoir that is powerful enough to humidify indoor spaces of up to 400 square feet!
This humidifier works on cold evaporation technology so you'll never have to deal with white residue, vapors, or mists that are commonly associated with other types of humidifiers.
Best bedroom humidifier for dry skin
Price from RM199.00
Have a peaceful rest with the TaoTronics AH001 Cool Mist Humidifier which features an extremely quiet humidification fan that produces less than 38 dB of noise. There's even sleep mode to shut off the LED screen so the lights won't distract you as you doze off.
On a full 4L tank, the AH001 can last between 12-30 hours. Its informative LED display monitors the current humidity levels and lets you adjust settings such as choosing level of mist output and also a timer.
Furthermore, there is a 360-degree turning nozzle that can be rotated to point the mist at just the right angle where you sleep.
Best humidifier for dry itchy skin
Price from RM571.00
With the Xiaomi SmartMi Anti-Bacterial Humidifier, you can say goodbye dry and itchy patches of skin and hello to humid and clean air! It has a built-in ultraviolet cold cathode lamps to kill off bacteria before the water is released into the atmosphere as mist.
The humidifier also features a 3.5L large capacity tank for 16 hours of continuous use so you'll require less frequent trips to refill it. A notable feature of this humidifier is its humidity sensor that can automatically detect when the humidity levels in the room are out of the ideal range and makes automatic and intuitive adjustments.
Best humidifier for face with dry skin
Price from RM275.00
Show your face some extra love with the URPOWER Essential Oil Diffuser Humidifier that has the ability to restore the moisture in the air to skin-friendly levels. Besides its humidifying capabilities, this device can also diffuse your favourite essential oils to help lift your mood and mask unwanted odours.
Furthermore, it even comes with a wireless remote control where you can adjust timer settings, cycle between 7 coloured LED lights, and switch between low and high mists from the comfort of your bed.
Best humidifier for dry skin and hair
Price from RM179.00
No more waking up to a bad hair day with the Crane 2-in-1 Humidifier with Aroma Diffuser. It effectively humidifies up to 17 hours in rooms of up to 200 square feet to help both the hair and scalp retain its natural level of moisture.
You can even add in a few drops of essential oils to promote a sense of relaxation in the room. Furthermore, the Crane 2-in-1 is also very quiet and has a 360-degree nozzle so you can point the mist in any direction you like.
Best humidifier for dry skin and eyes
Price from RM66.00
The Deerma F628 is just the type of humidifier you need for your dry eye syndrome due to its efficiency in putting out a large amount of mist to keep the air moist. With its 5L huge capacity, the Deerma F628 can operate the entire day before needing a refill.
Additionally, this humidifier can atomise the liquid water to micron-sized water mist particles that are capable of directly reaching the base layer of the skin for a deep moisturising effect. Besides that, the humidifier has a wide and flat venting port which sends water mist up and outwards so it won't wet the surface that it's placed on top of.
Disclaimer: The pricing shown is just a good indication of how much these products are worth. The prices could change based on the e-commerce promotions that are going on. If some of the products are not available, do email us at [email protected] Thanks!