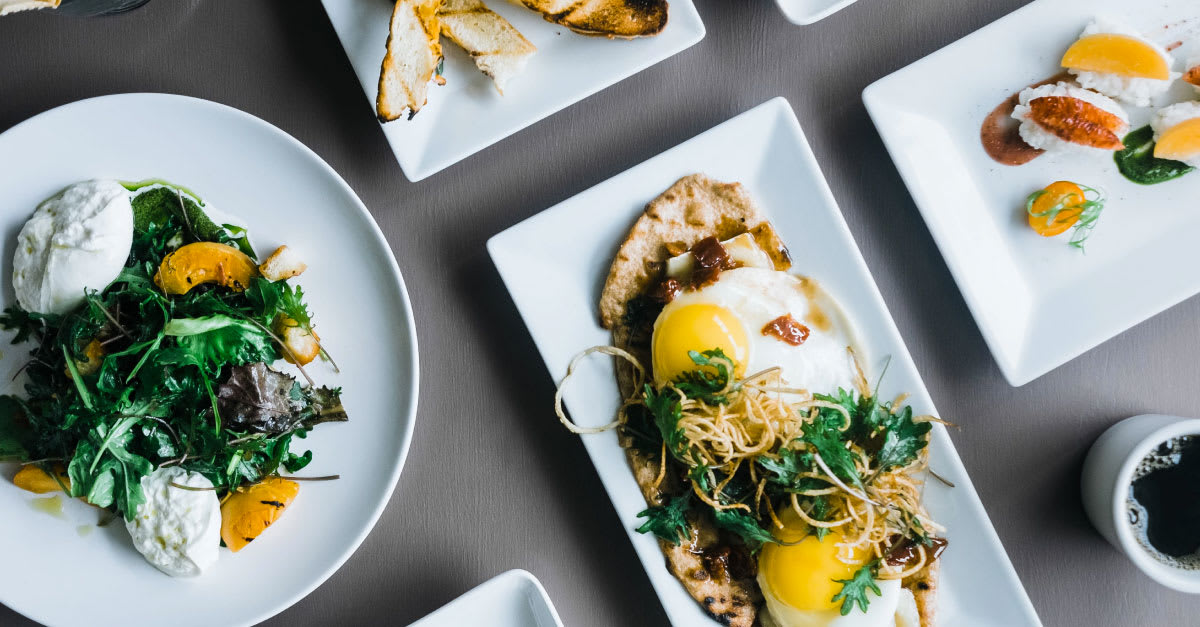 Eggs are powerhouses packed with yummy goodness to help start your day. It's one of the healthiest breakfast options for a quick energy boost.
Do you own an egg cooker? It's a great kitchen appliance to help you cook the perfect eggs easily and quickly. With lower heat usage and shorter cooking time, it retains the egg's rich nutrients and keeps unnecessary calories away.
Opt for the best egg cooker when you choose one from our selection.
Best soft boiled egg cooker with auto-shut off
Price from RM24.00
Nothing says a wholesome breakfast like toast with the perfect soft-boiled eggs. This egg cooker will help you achieve a heap of wonderful eggs at once. Thanks to its auto shut-off feature, there will be no more accidental overcooking. Just fill in the water, set the timer, then sit and wait for your eggs to be done automatically.
Best electric egg cooker
Price from RM18.09
Serve delicious steamed food with this Electric Egg Cooker. With the 360-degree steam rotating technology, it allows the heat to be dispersed evenly while cooking. You can simply boil eggs, or steam whipped up eggs for a custard dish.
Just press the "on" button and allow the cooker to do the work for you. Justify your cooker further when you cook other dishes such as healthy steamed veggies and buns.
Best hard-boiled egg cooker
Price from RM19.80
Making hard boiled eggs are perhaps the easiest recipe in the book. But the best of us can also mess up the simplest task. The biggest challenge to making the perfect hard-boiled egg is to keep them from cracking due to extreme heat pressure.
With this multifunctional cooker, it features a safety shut-off to deliver a fresh batch of boiled eggs just the way you like it. This way, save yourself from unwanted breakfast mishaps in the mornings.
Best poached egg cooker – perfect for cooking eggs without the shell
Price from RM18.90
Astound your guests with expert-like poached egg. Possibly the trickiest egg dish, it hardly turns out right the first time.
You can use this egglette mould to help you whip up a professional meal for a classy Sunday brunch. This simple tool does not require any expertise. Instead, just break and pour the egg into the mould. After boiling, twist the mould open. It's a great and creative way to make delicious eggs in variety.
Best egg cooker for breakfast sandwich
Price from RM89.00
How about cooking up a home-made version of the McMuffin for the family? This Breakfast Sandwich and Burger Maker simplifies food making without any extra ordeal. It features an egg cooking plate that allows you to make a sandwich without any extra frying.
To use, start with layering up your ingredients. secondly, break and pour the egg into the plate. After that, set for it to cook. Once done, slide the plate out, and voila! Your very own, effortless breakfast sandwich.
Best ceramic microwave egg cooker
Price from RM19.90
Avoid splattering oil spills with this Egg-Tastic Microwave Egg Cooker. This cooker lets you enjoy fluffy and flavourful eggs in mere minutes with its one-pot cooking style.
Just crack your eggs into the pot, then add your desired additional ingredients such as veggies or cheese. It works to circulate heat evenly while you cook your eggs in the ceramic pot via microwave. Now you can enjoy oil-free eggs any time.
Best small egg cooker
Price from RM20.90
Small in size yet highly convenient, this Mini Electric Frying Pan and Egg Cooker is certainly a versatile fixture for your needs. Instead of bringing along a large size wok for your travels, use this non-stick coated pan instead. Simple and safe, make tasty omelettes, fried or hard-boiled eggs without any extra trappings. Great for travelling, hostel rooms or even in the office kitchenette.
Disclaimer: The pricing shown is just a good indication of how much these products are worth. The prices could change based on the e-commerce promotions that are going on. If some of the products are not available, do email us at [email protected] Thank you!