Leaving your house when you have a baby can be a difficult process. Remembering everything you need for your little one is a task in itself!
When you're out of the house, and you have a young child, the diaper-changing process can get complicated. There's the dilemma of having to look for an appropriate baby-changing spot. However, with the different changing pads on the market, changing your baby – wherever you may be – is easier than it's ever been.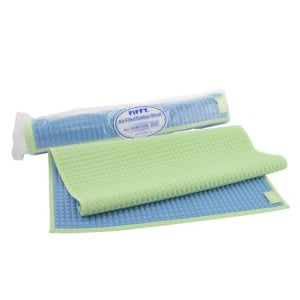 Check FIFFY Baby Air Filled Rubber Sheet price below:
Rubber changing mats are the best when it comes to changing babies as you'll be able to easily wipe off any untoward accidents. This mat is a multipurpose one; use it as a changing pad, or as a safety cushion for when your little one is learning how to walk.
Moreover, the surface contains air-filled bubbles, which makes it super-comfy to lie on. The soft rubber material ensures soft comfort for your baby.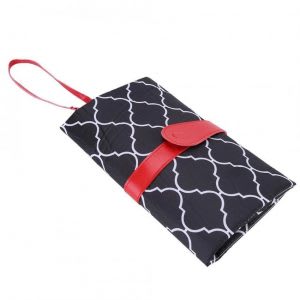 Check Baby Infant Portable Diaper Changing Pad price below:
Many parents worry about how and where they'll be able to change their child on excursions away from their homes. If you're one of those – this is perfect for you! With this diaper changing pod, it's possible for parents to be away from home, completely fuss-free.
Fold it, or hang it on your stroller – anything goes. The bag itself is fashionable, portable, convenient, and is perfect for the new parent who tends to fret too much.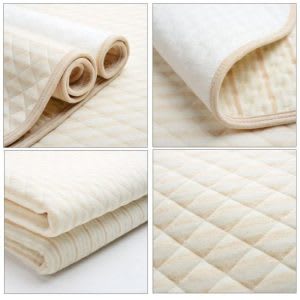 Check UINN Stripe Organic Cotton Waterproof Layer Baby Changing Pad price below:
What better way to change your baby than on an organic cotton waterproof layer? You're able to easily wipe away any remaining unmentionables, and when it's convenient, you can rinse it.
Plus, this changing pad is reusable, making it environmentally friendly. What are you waiting for? Give it a try!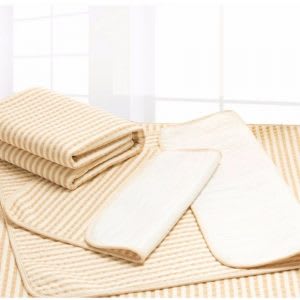 Check TRENDYVALLEY Organic Cotton Changing Mat price below:
TRENDYVALLEY has come up with changing pad made especially for babies. Made from organic cotton, it's softly padded and won't trigger any allergies. It's also a multipurpose mat, so it's not just for changing – your baby can nap and play on it.
Besides that, it absorbs hard impacts, ensuring that your precious child will never get injured.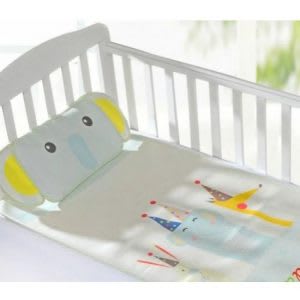 Check Baby Waterproof Changing Mat  price below:
Bamboo fiber is a new material, and it's quickly gaining popularity with parents. It's antibacterial, easy to clean, and waterproof, so don't worry about any strange smells on stains that your baby might contribute to it.
Additionally, when you purchase this changing mat, you'll a pillow with your purchase. Because it's so safe, it's extremely child-friendly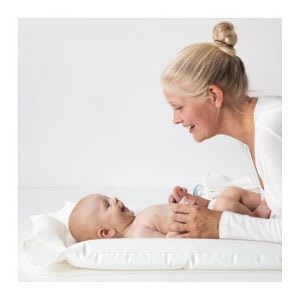 Check Ikea Babycare Changing Table Mat price below:
This changing table pad is portable and comes with extra side cushioning. You'll be able to move it around the house with ease, and it's durable enough to be used until your child turns two years old.
Its soft, smooth surface is waterproof, so it's easy to clean.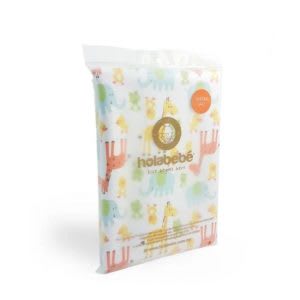 Check Holabebe Baby Diaper Mat Waterproof Yellow Giraffe price below:
This one is the perfect changing pad for young children. It comes in cute designs, and might help with distracting even the squirmiest child. The mattress is waterproof and washable, so it'll be nice and clean, with no chance of bacteria lurking in its creases.
Toddlers may be potty-trained, but accidents are inevitable – especially while they're asleep. This will help make cleaning easier!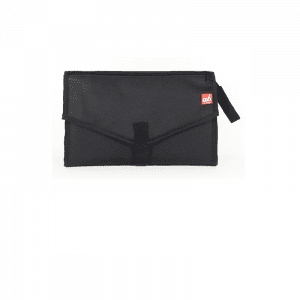 Check ab New Zealand Portable Diaper Changing Clutch price below:
If you're looking to protect your baby from dirty surfaces, this lightweight portable diaper changing clutch is the answer to your prayers! It's foldable and takes up minimal space wherever you choose to store it.
With its Velcro straps and zippered pockets, it's both spacious and portable – by far the most convenient changing pad on the market!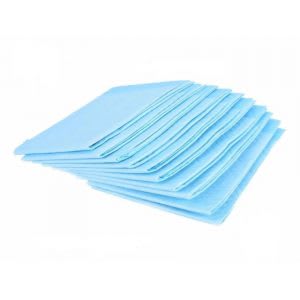 Check CAMSTERILE Disposable price below:
These disposable mats are soft, convenient, and comfy. They're made from superabsorbent polymer and have a plasticized, waterproof backing.
You'll be able to maintain a hygienic environment for your baby, disposing of the changing pads whenever you need to. Sure, it might be a little pricey, but it's a good solution for the parent on the go.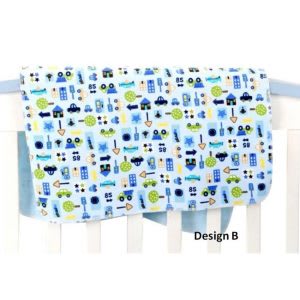 Check Baby Waterproof Changing Mat price below:
This adorable baby changing mat is made from bamboo fiber and cotton making the material soft and comfortable. It's waterproof and comes in several different eye-catching designs.
The bamboo fiber is fantastic at preventing leakage, so any awful liquids will be contained to one area, saving you on cleanup, and keeping things hygienic.
Check Premium Air-Filled Rubber Cot Sheet price below:
This premium rubber changing mat is filled with air-bubbles, allowing for extra cushioning, and is easy to clean. With four layers of rubber sheeting, it's safe and comfortable, and can be used on both sides. To satisfy the nature-loving family, this mat is environmentally friendly and biodegradable. Get one today!
Related articles