Edit: This article was written a while ago, in March 2018. Therefore, some information and services provided by the merchant might have been altered. We've received complaints that this merchant has not been responding, and we will look into this matter, however, we advise you to also be wary when purchasing products from them.
If you've ever wanted to shop at Chinese e-commerce stores but can't read Chinese, you'll need to check out ezbuy. Why? Because you'll never have to Google translate that Chinese page ever again. Here's a couple of things you'll need to know before beginning your shopping spree at ezbuy Malaysia.
They Make Shopping for Bananas So Much Easier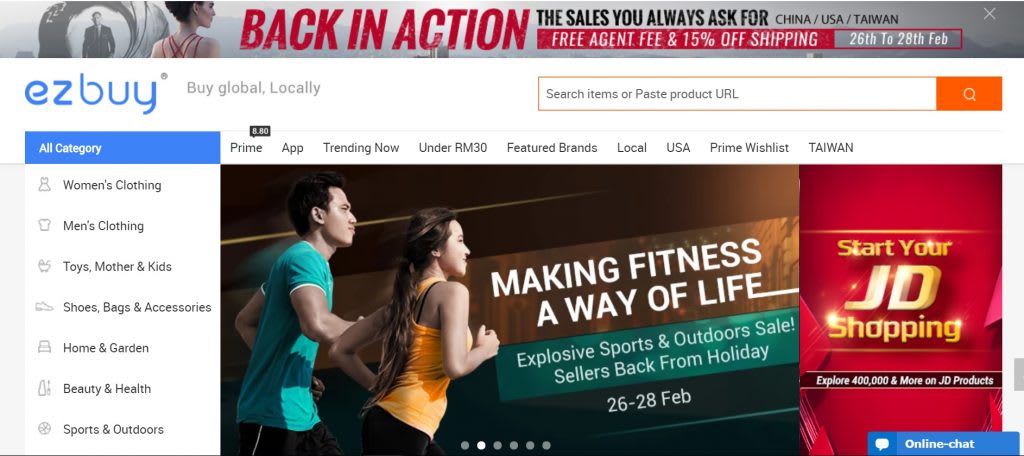 No, not shopping for the fruit - for those who can't read Chinese! For those who are Chinese illiterate, shopping for cheap stuff on Chinese online stores can be a pain. ezbuy helps by listing all the products from selected top Chinese online stores and present it to us Malaysians either in English, Bahasa Melayu, and even Chinese. The language is interchangeable to easier suit your preferences and to make shopping at a foreign country less stressful. Now, you won't have to worry about purchasing the wrong size or even the wrong product.
You Can Shop at E-Commerce Giants JD.com and Mogujie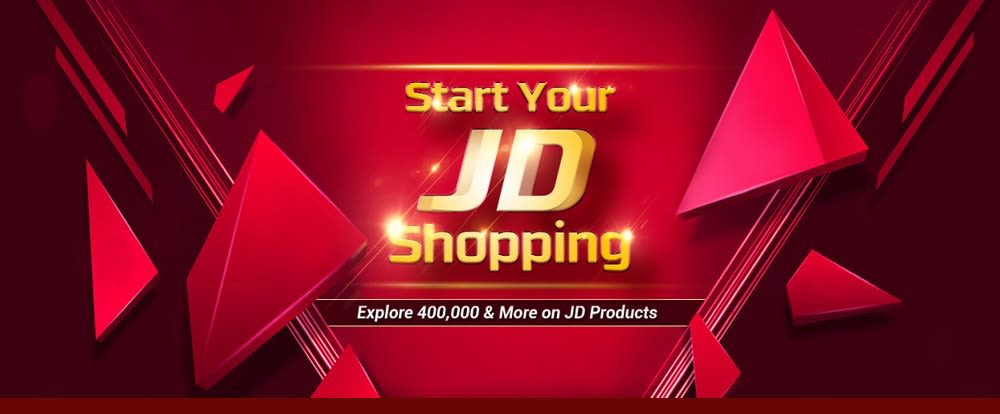 Recently, ezbuy has begun listing products from JD.com and Mogujie. If you're wondering why JD.com sounds so familiar, that's because they are, in fact, Alibaba's strongest competitor. Mogujie, on the other hand, is pretty much the Pinterest of China. If you're looking for trendy fashion, beauty, and lifestyle products, Mogujie has got you covered.
Getting What You Want from the United States is Easier Too

We like how you don't have to hop on a jet plane and fly across the globe just to get a pair of jeans from Old Navy. ezbuy Malaysia connects you to over 20 American e-commerce stores such as Amazon, Old Navy, Bath and Body Works, and Target, to name a few. Besides the U.S.A, they also partner with some big Taiwan online stores and local Malaysian sellers as well. So much variety, so little time!
They've Always Got Really Cool Promotions

ezbuy frequently has month-end sales, which is just in line with payday (wink, wink). One particular promo we love is their free agent fee and extra 15% discount on shipping. This promotion usually comes together and allows shoppers to enjoy savings on their shipping from China, the United States or Taiwan. You also don't have to pay your agent any fee (if you use their Buy-For-Me shopping method) during this period. Shop smart, guys.
P.S: We also have an exclusive RM 15 voucher for you! If you're not en ezbuy member yet, all you'll need to do is register here and wait to receive your voucher in your e-mail.
Save More with Prime Membership

If you know you're going to be shopping with ezbuy often, we would advise you to sign up for their Prime Membership. This really helps you save in the long run as you only pay a flat fee of RM 8.80 per checkout for eligible items. Prime members also don't get charged an agent fee and enjoy insurance of up to RM 2,000 per parcel. For all this, you'll only need to pay RM 188 per year. A really good bargain especially if you're going to be purchasing lots of big and bulky items because shipping can really cost a bomb.
You Get Rewarded for Being Loyal

Truth be told, it is pretty difficult remaining loyal to just one online store. After all, we do want the best bang for our buck. However, being loyal to ezbuy only isn't beneficial to you, it's fun too! Check in every day to collect e-coins. The more days-in-a-row checked-in, the more coins you'll get. You can use these coins you've collected to exchange them for vouchers and products. You can also use your e-coins to have a go at their virtual jackpot machine! May the force be with you.
Shopping at ezbuy Can Get Kinda Addictive
After all, getting exclusive access to some of the biggest e-commerce stores in the world can get exciting. ezbuy has almost everything and anything you'll need which is priced lesser than retail, and because it's so easy to shop, you may need to practice some discipline to avoid overspending. Don't say we didn't warn you.
More: Ultimate Guide to Shopping Internationally Online in Malaysia: Review & Comparison