While a good skincare routine is essential in achieving flawless skin, using the right foundation is equally as important for an overall flawless makeup look. As the name suggests, a foundation serves to create an even base for the rest of your makeup. The right formula can help blur imperfections, correct uneven skin tone and create a smoother and even canvas.
With that said, a good foundation is key to creating the ideal canvas for the perfect makeup look. Whether you are going for a natural, no-makeup-makeup look or a full-glam, photoshoot-ready look—we got you covered! Read on for a comprehensive list of the best foundations in Malaysia today to achieve your desired, seamless makeup look.
---
- Which Foundations Type Should You Choose?
Liquid: One of the most popular types of makeup foundations is liquid foundations. They come in a plethora of formulations, ranging from light to full coverage, and some are even buildable. It's easy to apply, blendable, and suitable for most skin types which makes it a great option for beginners and veteran makeup users.
If you're looking for a versatile foundation that can be easily customised to your skin tone and coverage needs, a liquid foundation might be the best option for you.
Powder: Powder foundation is perfect for those who prefer a lightweight, natural-looking finish or if you're the type who doesn't like "things on their skin". It's easy to apply, buildable, and ideal for oily skin types as it can help absorb excess oil and has great shine control.
Powder foundation can also be used as a setting powder to help set liquid foundations for a longer-lasting finish. If you're looking for a foundation that's quick and easy to apply, especially for on-the-go touch-ups, a powder foundation might be the best option for you.
Cream: Cream foundations are another type of foundation that is great for creating a smooth and flawless base for your masterpiece. It provides excellent coverage and is ideal for dry or mature skin types as it helps hydrate and smooth out textured skin. They're easy to apply with a brush or sponge and can be blended for a seamless finish.
---
- How We Test Foundations in Malaysia
Foundations are used and loved by many around the world. They're a great way of achieving a flawless complexion and many will agree that without them, a makeup look just isn't right. They create a blank second skin that can hide imperfections, discolouration, and even provide a healthier-looking complexion. It's the best "pick-me-up"!
But how can we tell if the foundation we're using is great? What do we see and analyse to determine if the foundation is a good recommendation? Well, there are a few factors to take into consideration:
Blendability: How well does it blend against the skin? Does it cling to dry patches?
Performance: How long does it last? Does the formula separate overtime? How much does it oxidise?
Effectiveness: If it claims to be high coverage, does it actually conceal spots and pigmentation? 
At ProductNation, we have the privilege of personally trying numerous foundations to provide an honest and unbiased review of our experience. It's important to note that makeup in general will appear differently for everyone.
We applied the foundation early in the morning (8AM) and wore it until nighttime (9PM) without any touch ups for a total of 13 hours. The only product used afterwards is a light layer of setting powder and a few spritzes of setting spray.
My skin type: Combination (oilier in the day, dryer in the night), super sensitive (redness, easily irritated and inflamed), acne-prone (with slight active acne).
---
- 10 Best Foundations in Malaysia 2023
Our Tried & Tested: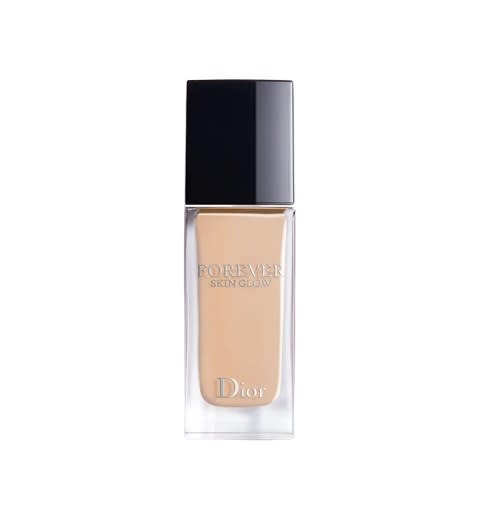 Check Dior Forever Skin Glow Foundation price below:
add_circle
Withstands humid weather
add_circle
Dewy, glowy finish
Overview
The secret behind flawless foundation lies within Dior Forever Skin Glow's formula. This radiant foundation gives its users a perfect complexion for up to 24 hours by keeping the skin soft and supple with 86% floral skin care. Moreover, it is formulated to withstand Malaysia's hot and humid weather with its breathable and hydrating formula.
Moving on, it has a lightweight formula which applies smoothly onto the skin with moderate coverage. Thanks to its buildable formula, it layers seamlessly for a full coverage look – giving users desirable, perfect-looking skin.
"In Our Experience" - Live ProductNation Review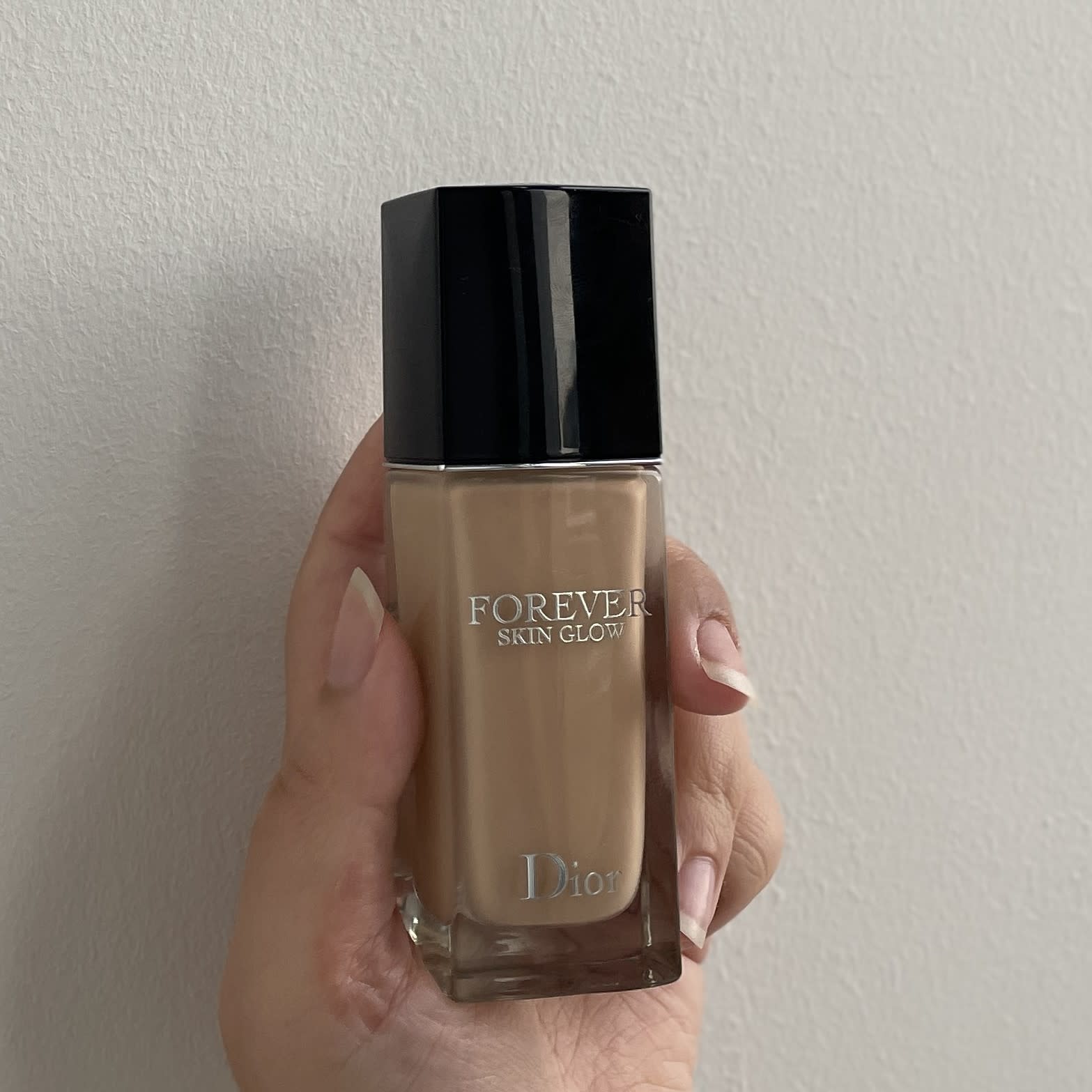 The Dior Forever Skin Glow being the best overall foundation is the hill I am prepared to die on.
If glowy skin with medium but buildable coverage is what you desire in a foundation then this might be what you're looking for. The formula is thin but isn't runny and, trust us, a little goes a long way.
Despite being light in texture, don't undermine how amazingly beautiful it applies on the skin. It gives a skin-but-better finish which is the complexion that many dream of achieving. With a glow-from-within that lasts all day, this foundation indeed blurs textures but isn't thick enough to hide protruding blemishes.
Despite that, the Dior Forever Skin Glow is a reformulated version where inclusions of skincare-benefiting ingredients are added but in our opinion, reaches a bit. This is because—ignoring the lack of SPF which is only 20 in this formula—this foundation is notable for its iconic Dior scent which may be sensitising to some.
Unfortunately, with most high-end brands, their products tend to have respective signature scents which are unavoidable. With that being said, the floral bubble does dissipate over time so it isn't too bad but the fragrance-to-skin contact might be said otherwise.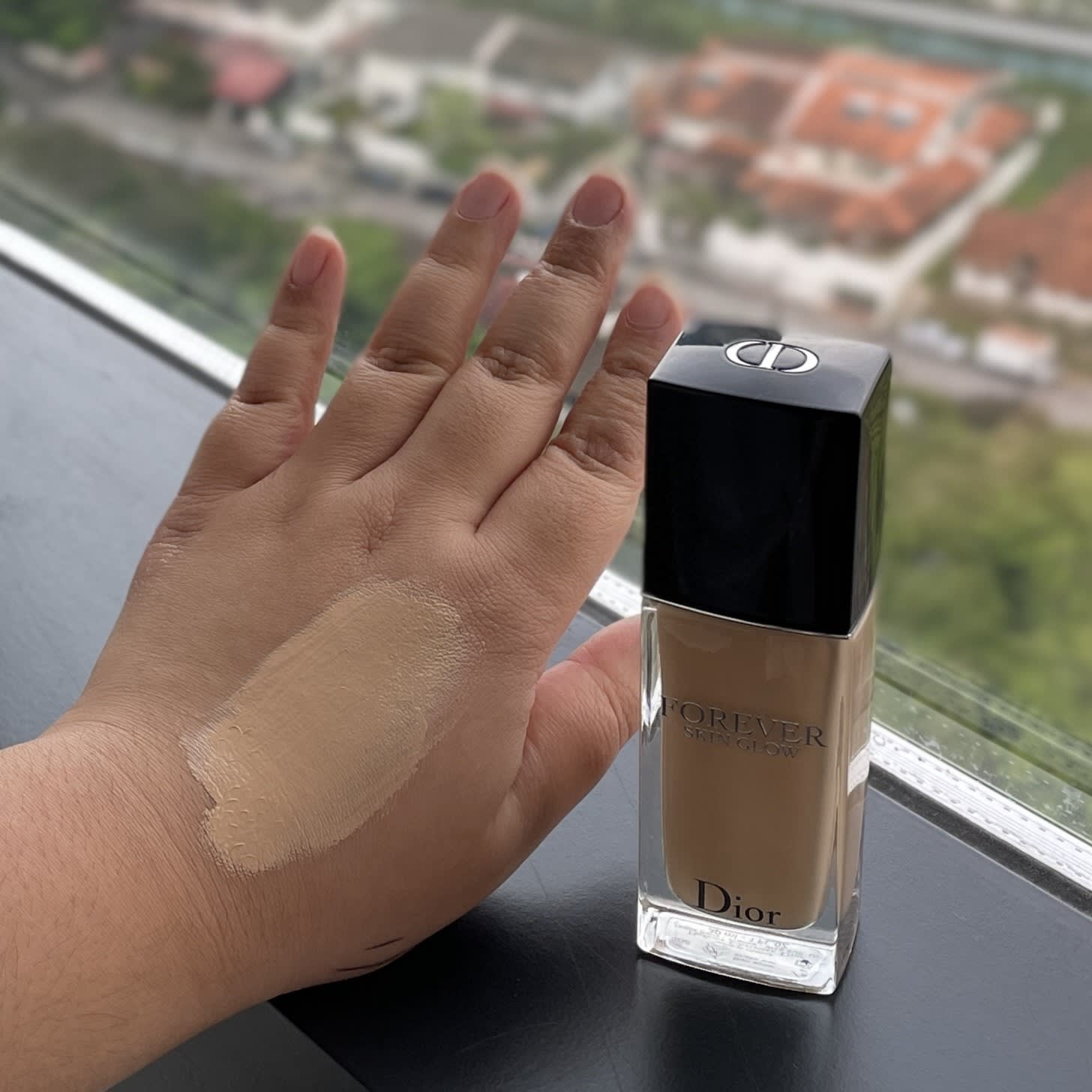 Additionally, due to the nature of its thin formulation, it's evident that while in the process of applying the rest of your makeup, pressure from resting your hand against your foundation-clad skin will cause an imprint that can easily be fixed with a brush or blender.
With that, keep in mind that this formula is also not transfer-proof at all (unless you slap an insane amount of setting powder on it of course) due to its liquid-like state.
However, putting past it all, this foundation is spectacular with many opting to use it on their big wedding day and other important events. It's undeniable that the iconic Dior Forever Skin Glow is reliable to look your best anytime, anywhere.
Product Details
Enriched with 86% floral skincare like Iris, Wild Pansy, Hibiscus and Nasturtium

Keeps the skin glowing, hydrated and supple for up to 24 hours

Formulated to withstand hot and humid weather all day long
Who is this for?
Easily rated as the best foundation in Malaysia, this luxury product is a go-to foundation for many make-up lovers thanks to its ability to withstand Malaysia's hot and humid weather. Besides that, this foundation is a great option for individuals looking to achieve a glowing look as it is infused with skincare that illuminates and hydrates the skin.
More: 10 Foundations for Flawless Complexion if You Have Acne-Prone Skin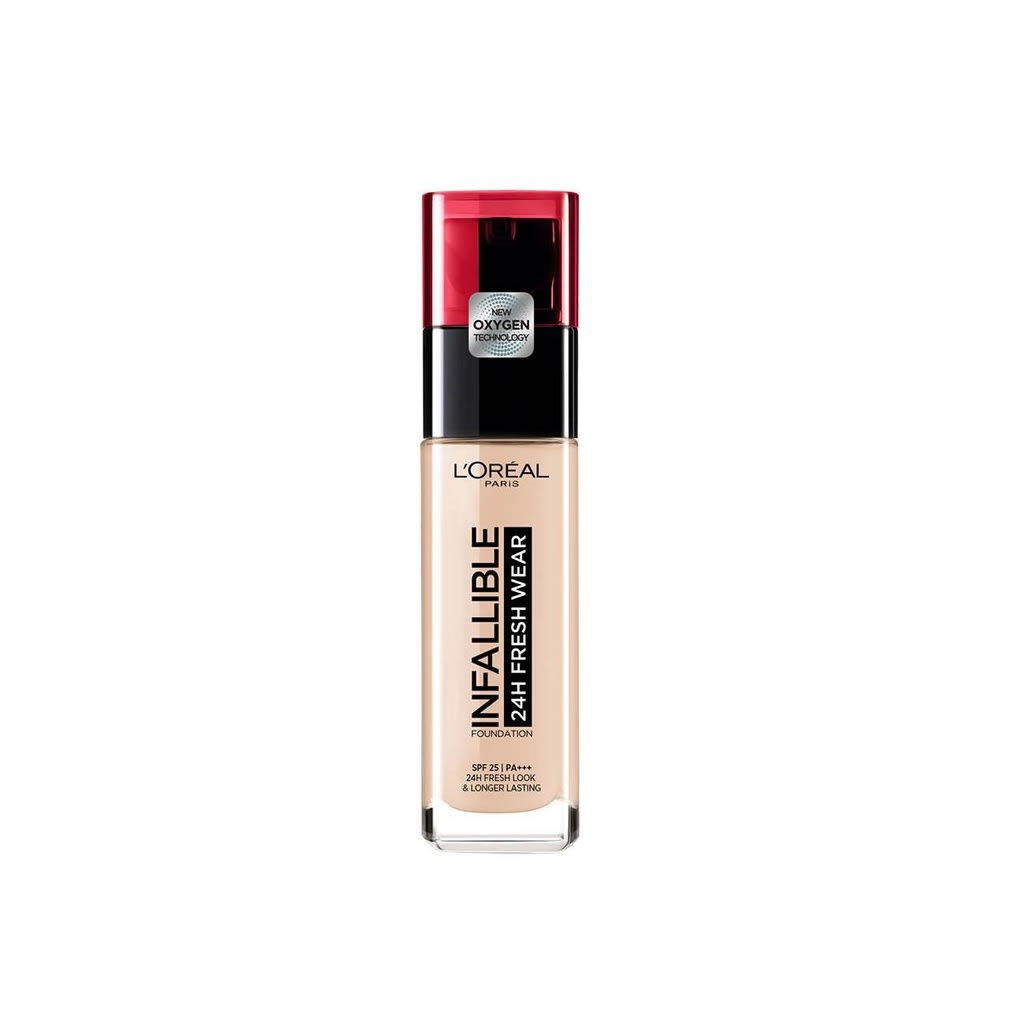 Check L'oreal Infallible 24h Fresh Wear price below:
add_circle
Non-comedogenic formula
add_circle
Great for acne-prone skin
add_circle
Breathable formula
Overview
Look your best all day long with L'oreal Paris's Infallible 24h Fresh Wear Foundation. This transfer-proof, life-proof, party-proof and water-proof foundation makeup is made to give its users full coverage glam from day to night. It has an ultralight and stretchable formula, making it easy to layer without caking or creasing.
As the formula is highly pigmented, a little goes a long way to creating that photoshoot-ready look.
"In Our Experience" - Live ProductNation Review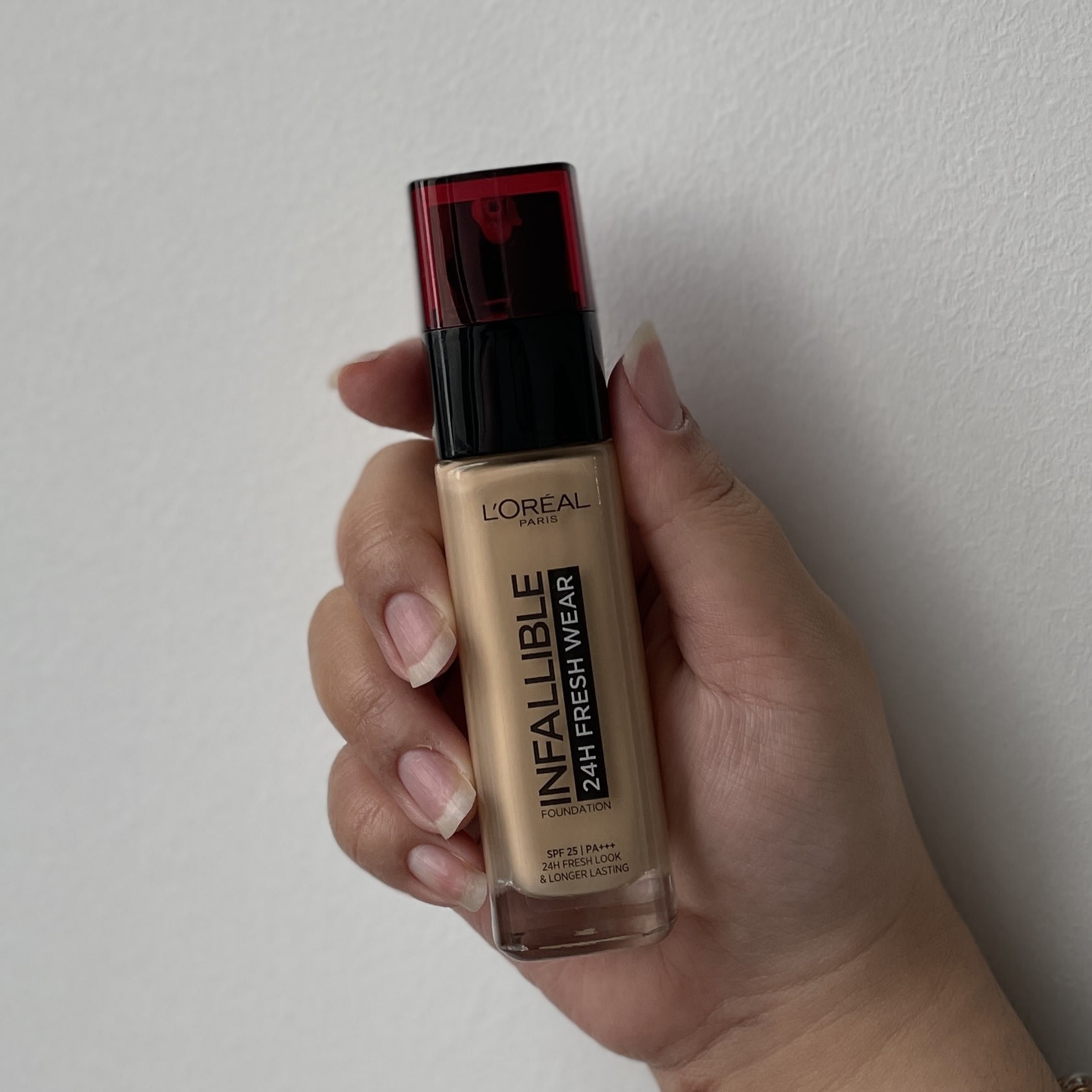 Who says you need to pay a pretty penny for quality formula? We are true believers that you don't need to sell an arm and a leg to look effortlessly gorgeous when there are so many affordable and accessible options available in your local drugstore!
The L'oreal Paris's Infallible 24h Fresh Wear Foundation has been a long-time fan-favourite for numerous reasons. This liquid formula provides medium coverage, semi-matte finish that dries down into a soft powder base. Suitable for all skin types, this foundation has a loyal fanbase for good reasons.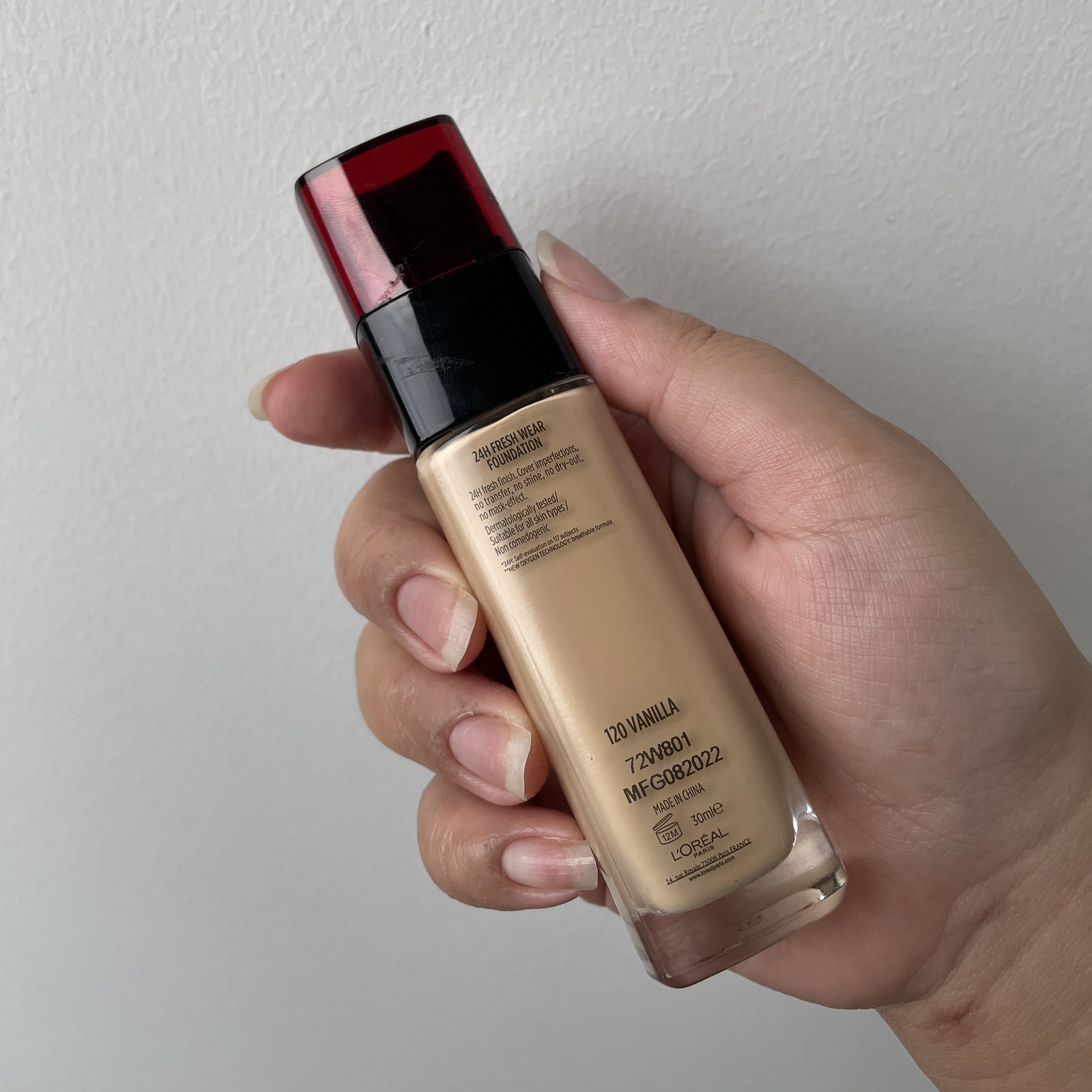 The performance of this foundation can match if not win against high-end options where the price could be multiple times over. Upon application, it blends seamlessly against texture and blemishes with a high reflective glow but eventually sets without diminishing the shine.
Despite that, it does oxidise eventually but the shade doesn't darken drastically and is ever so slightly. With that, it is advised to go one shade lighter where you'll start with a tone-up effect that will eventually shade-match you over time.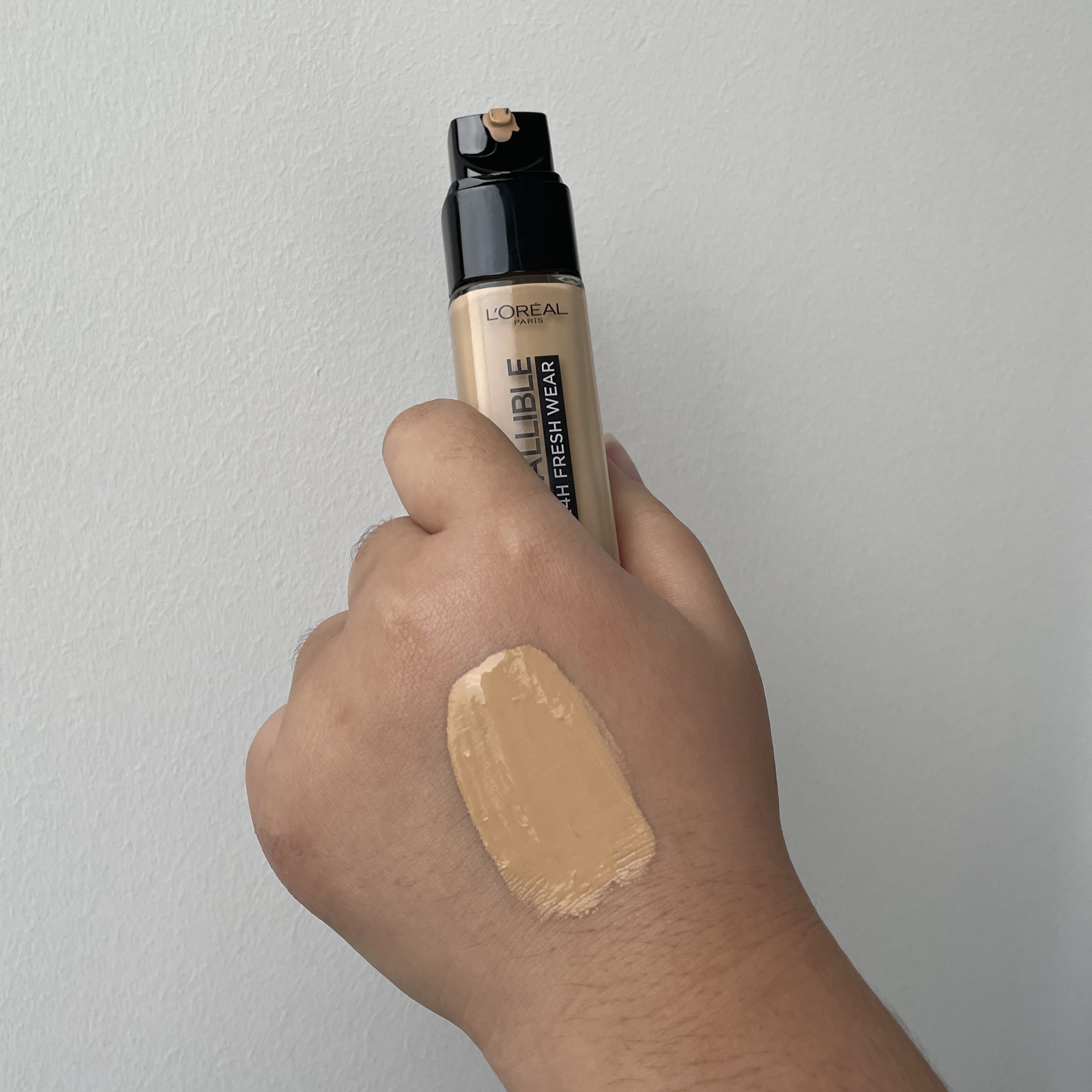 With that being said, it is still an amazing option when you're on a budget and need a foundation that is easily accessible. This foundation isn't a cult favourite for nothing.
Product Details
Buildable coverage without caking

Ultra-thin and light formula to create a smooth base

Gives a long-lasting, fresh and healthy-looking complexion
Who is this for?
This drugstore favourite is a must-have for all makeup enthusiasts. It comes in a wide range of shades that caters to the skin tones of all Malaysians. With an affordable price tag and a highly pigmented formula, this foundation can last its users a long time which makes users gravitate towards this product even more.
On top of that, it is suitable for individuals with sensitive and acne-prone skin thanks to its non-comedogenic formula.
More: Say Goodbye to Cakey Makeup with These 8 Foundations for Dry Skin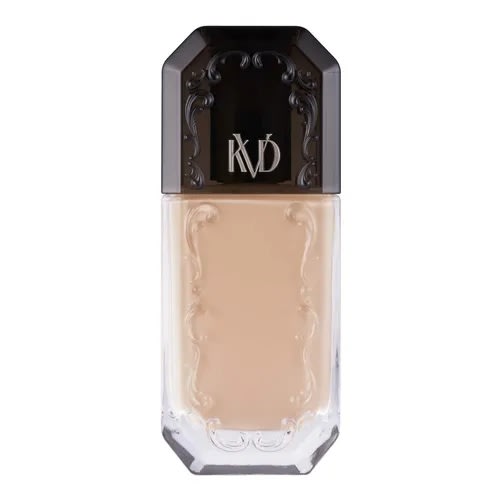 Check KVD Good Apple Full-Coverage Transfer-Proof Vegan Serum Foundation price below:
Overview
Look good and feel even better with KVD's serum-infused foundation. Filled with skin-loving ingredients, this foundation gives you a flawless look while providing nutrients to your skin. It has a full-coverage formula which visibly blurs large pores and withstands heat and humidity without clogging pores. Furthermore, the formula contains flexible elastomer pigments which allow seamless blending and an airbrushed look.
"In Our Experience" - Live ProductNation Review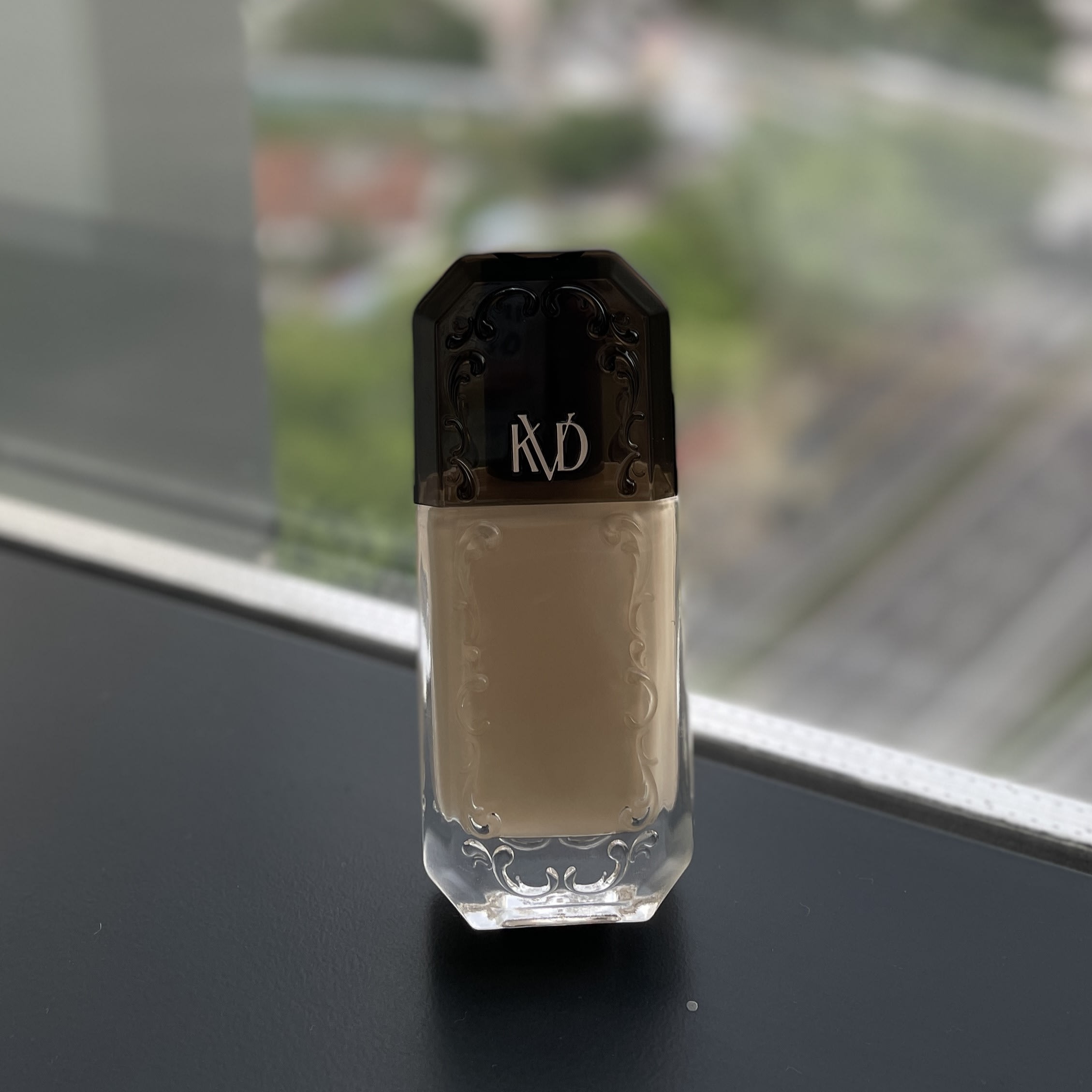 The KVD Good Apple Full-Coverage Transfer-Proof Vegan Serum Foundation came about after the success of her older sister the Good Apple Skin-Perfecting Foundation Balm. The formula went viral for being extremely hydrating and providing a flawless dewy finish.
With this, the brand ultimately came out with a liquid foundation version of the same beloved formula! The ingredient list consists of—you guessed it—apple extracts that are known to help with smoothing out texture as well as being high in antioxidants. Not only will it cancel and neutralise redness on your skin but can also improve your skin's condition in the long run.
What sets this foundation apart from others is the formula that although it looks liquid is actually considered as a serum-like composition. How is this different? Serum foundations are the best bet if you desire a skin-like effect on your makeup.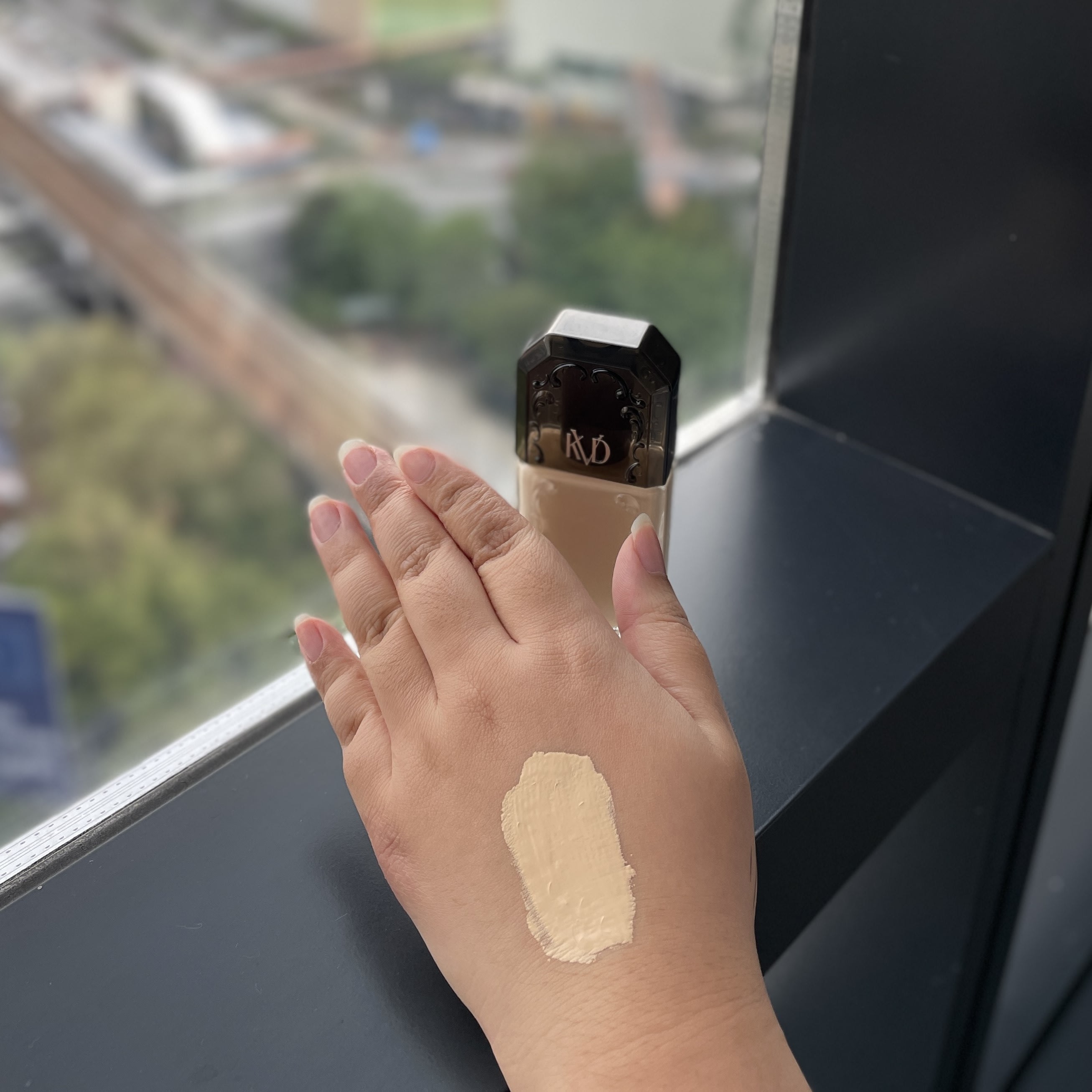 Traditionally, serum foundations are low in coverage but that isn't the case with the KVD Good Apple Full-Coverage Transfer-Proof Vegan Serum Foundation. This foundation has the ability to cover redness, blemishes, and discolouration with its high coverage powers. However, you might need to pack a bit more for a full-coverage look so if you prefer a light application might not get the desired finish.
Additionally, because the formula takes a bit of time to dry down, it's more susceptible to accidental smudges as you finish up the rest of your makeup look. Our tip is to leave the foundation and the rest of your base makeup at the end of your regimen so you avoid any oopsies.
Product Details
A high-coverage formula which blurs large pores, blemishes and hyperpigmentation

A breathable formula which does not clog pores

Provides anti-ageing skincare benefits
Who is this for?
Vegans and animal lovers love KVD as this brand strives to formulate makeup with vegan and cruelty-free formulas. Other than that, this foundation formula is suitable for individuals with a combination of oily skin as it is non-oily, does not clog pores and dries down to a flattering matte finish.  
More: Top 10 Liquid Foundations To Help Ace Your Makeup Game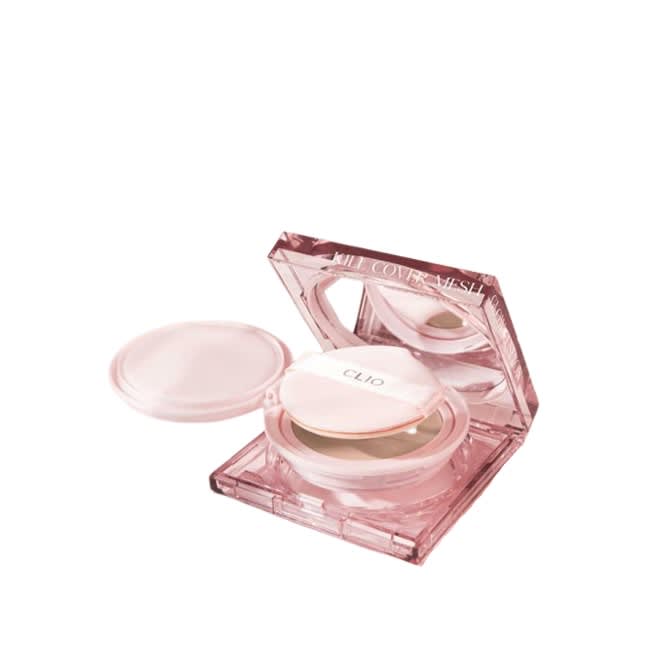 Check Clio Kill Cover Glow Mesh Cushion Foundation price below:
add_circle
Easy application
add_circle
Travel friendly
remove_circle
Limited shades
Overview
Create the perfect canvas with Clio's Kill Cover Glow Mesh Cushion Foundation. This cushion foundation gained its fame for its impeccable high-coverage formula which allows users to opt out of concealer in their makeup routine. Although high coverage, it has a breathable formula which does not clog pores or cause breakouts.
In addition, the formula contains a non-heavy oil complex which prevents transdermal water loss during the day – ensuring supple and well-moisturised skin all day long.
"In Our Experience" - Live ProductNation Review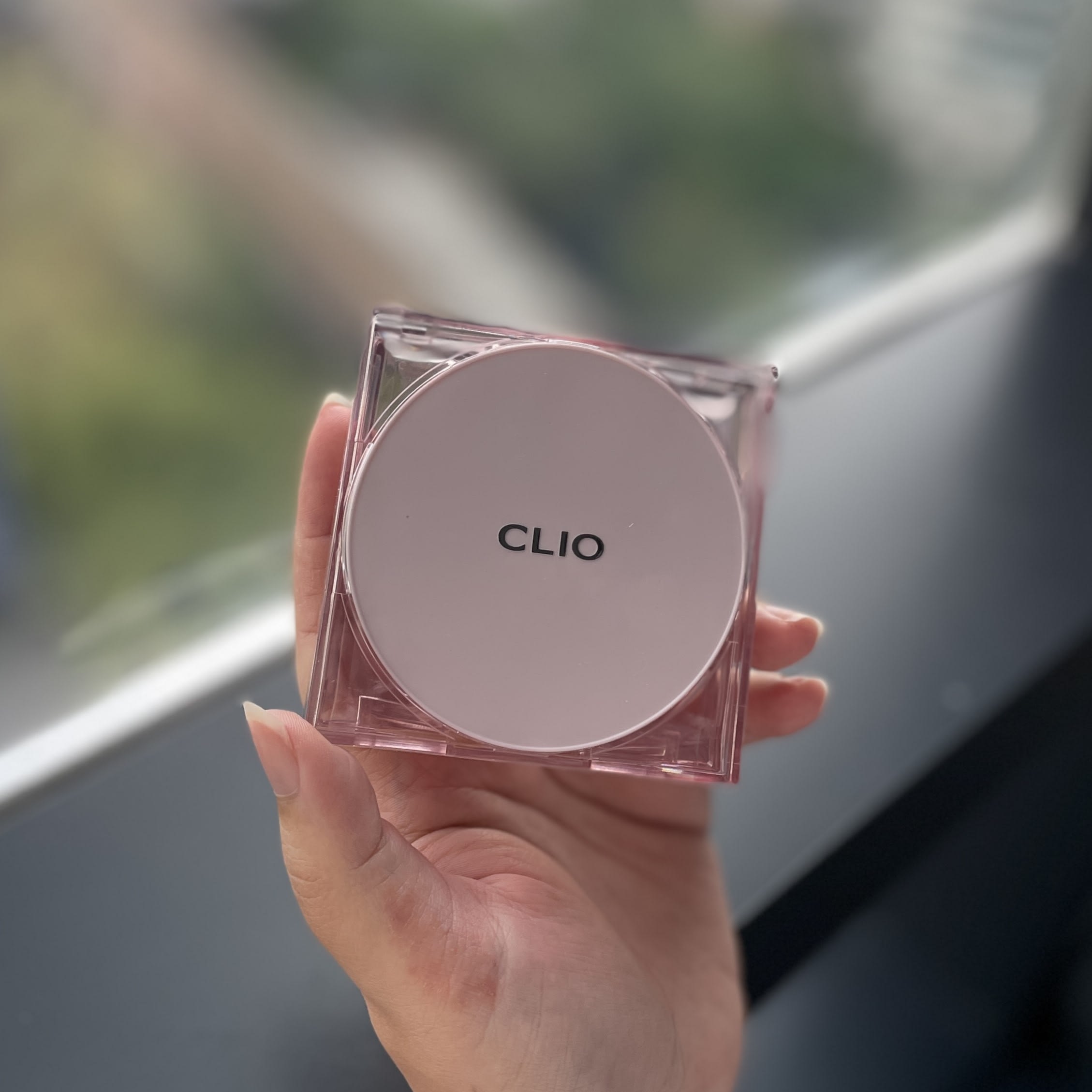 Cushion foundations are perfect for those who are always busying around and need something light, easy and trustable to bring on the go. They're great as the applicator fits snugly within its packaging so you don't have to bring extra tools with you when you're in need of a fixer-upper or if you're a frequent traveller that needs to pack lightly.
Personally, I have a soft spot for cushion foundations as I have always favoured how convenient they are for someone who wears makeup everyday to the office. Not only do you get more (most cushion foundations contain an additional refill set), but they are also more affordable long-term.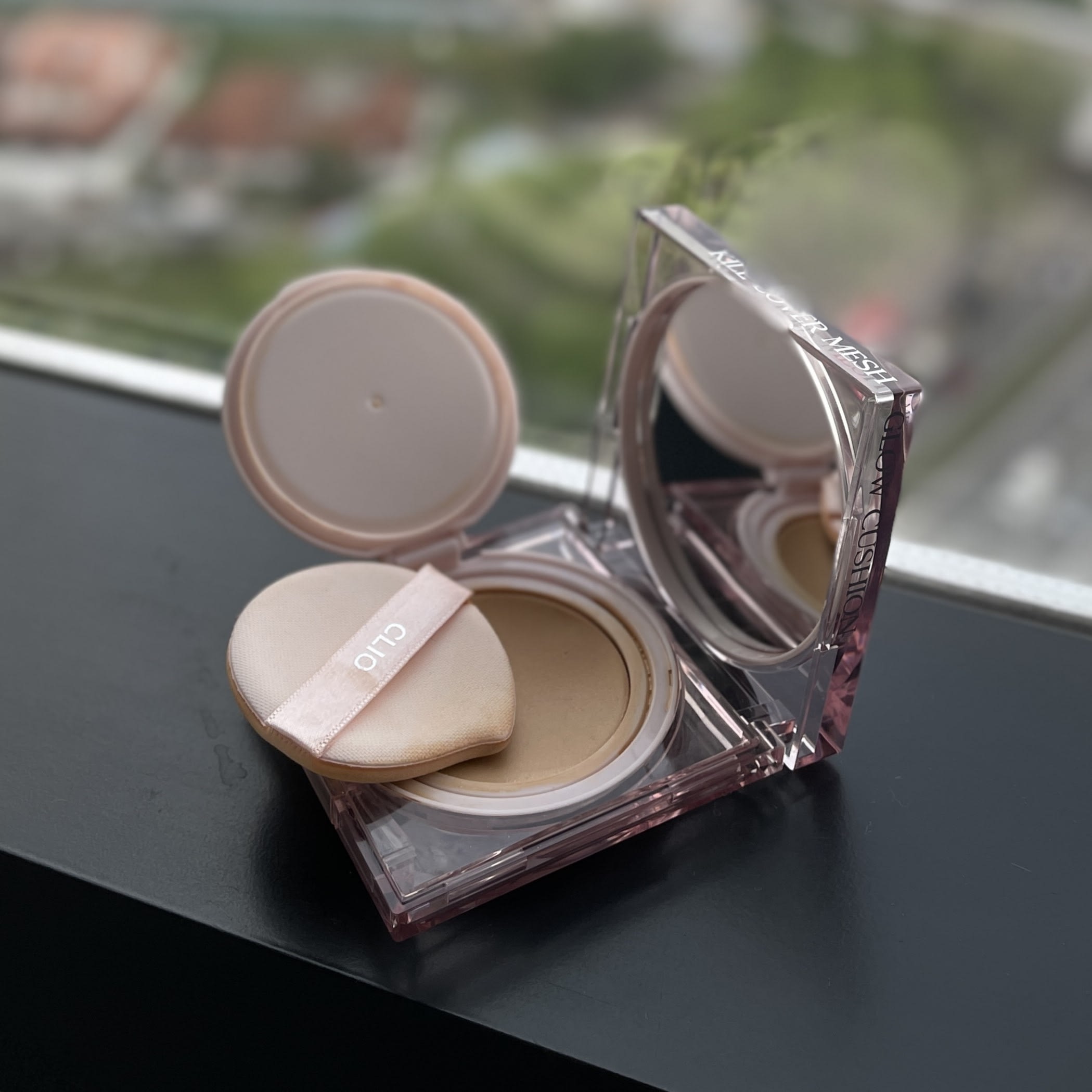 The Clio Kill Cover Glow Mesh Cushion Foundation is one of the best-selling cushions by the brand of all time and it's really not surprising. The formula itself isn't a new kid on the block but is an evolution of multiple formulas from past cushions. 
The Clio glow series have long been a fan favourite amongst those who desire that glowy, dewy, glass skin look. Thus, with the Clio Kill Cover Glow Mesh Cushion Foundation, it is easily understood as the evolved Pokemon of its older sisters.
The formula is a light-reflecting composition that creates a high-impact shine and gleam. With light coverage powers, it's enough to help conceal redness and minor imperfections. However, if you're searching for a foundation that won't easily transfer, this might not be the right option for you.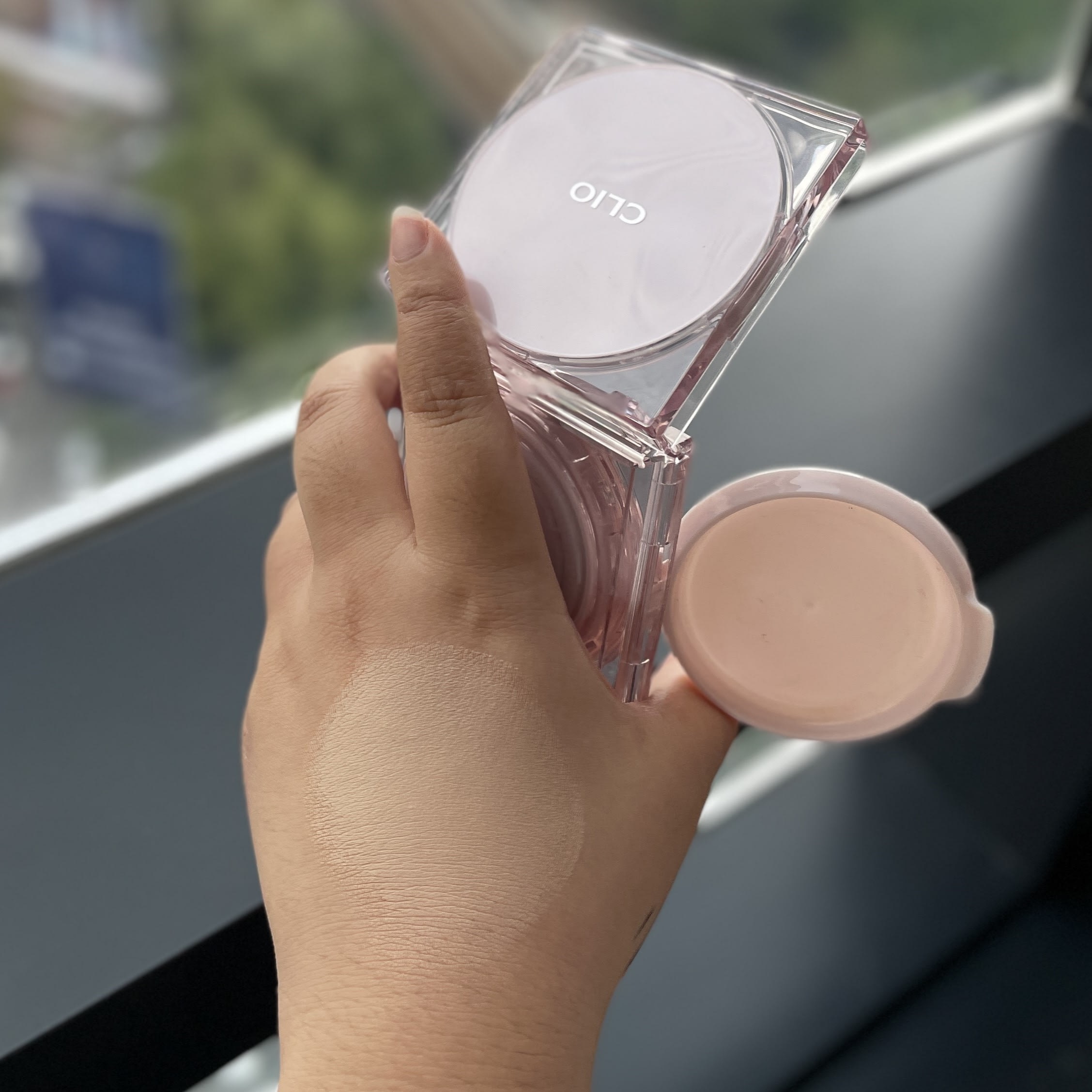 It applies with a wet-like effect, hence, making it prone to smudges and transfers even with the slightest touch. To avoid this, never skip setting the formula with powder and a finishing spray to properly seal your masterpiece.
Product Details
Ensures optimal skin moisture balance

Leaves the skin radiant and supple

Has high SPF 50+ PA+++
Who is this for?
If you are looking for a foundation to get that photoshoot-ready glow then this full-coverage cushion foundation is the right pick for you. Its stealth shape applicator allows an easy and swift application which makes it easy for beginners too.
More: 10 Foundations You Should Try If You Have Oily Skin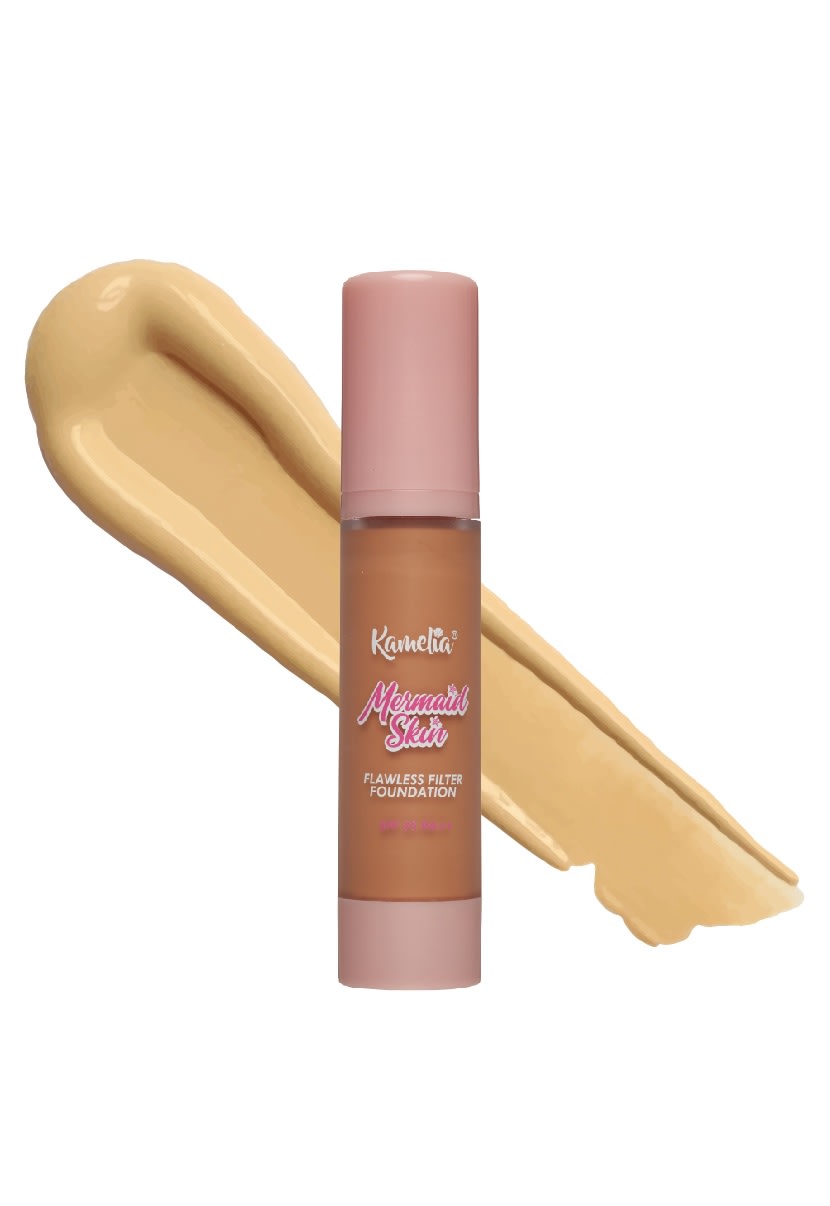 Check Kamelia Cosmetics Foundation price below:
add_circle
Contains antioxidants
add_circle
Gives a healthy glow
remove_circle
Does not contain SPF
Overview
The skincare benefits from the Camellia flower and its leaves have inspired the creation of what we believe to be the best local foundation in Malaysia today. Introducing Kamelia Cosmetics Foundation, a calming and brightening liquid foundation that gives a natural and semi-matte finish. It has a medium to full buildable coverage which leaves the skin with an instant flawless filter effect.
"In Our Experience" - Live ProductNation Review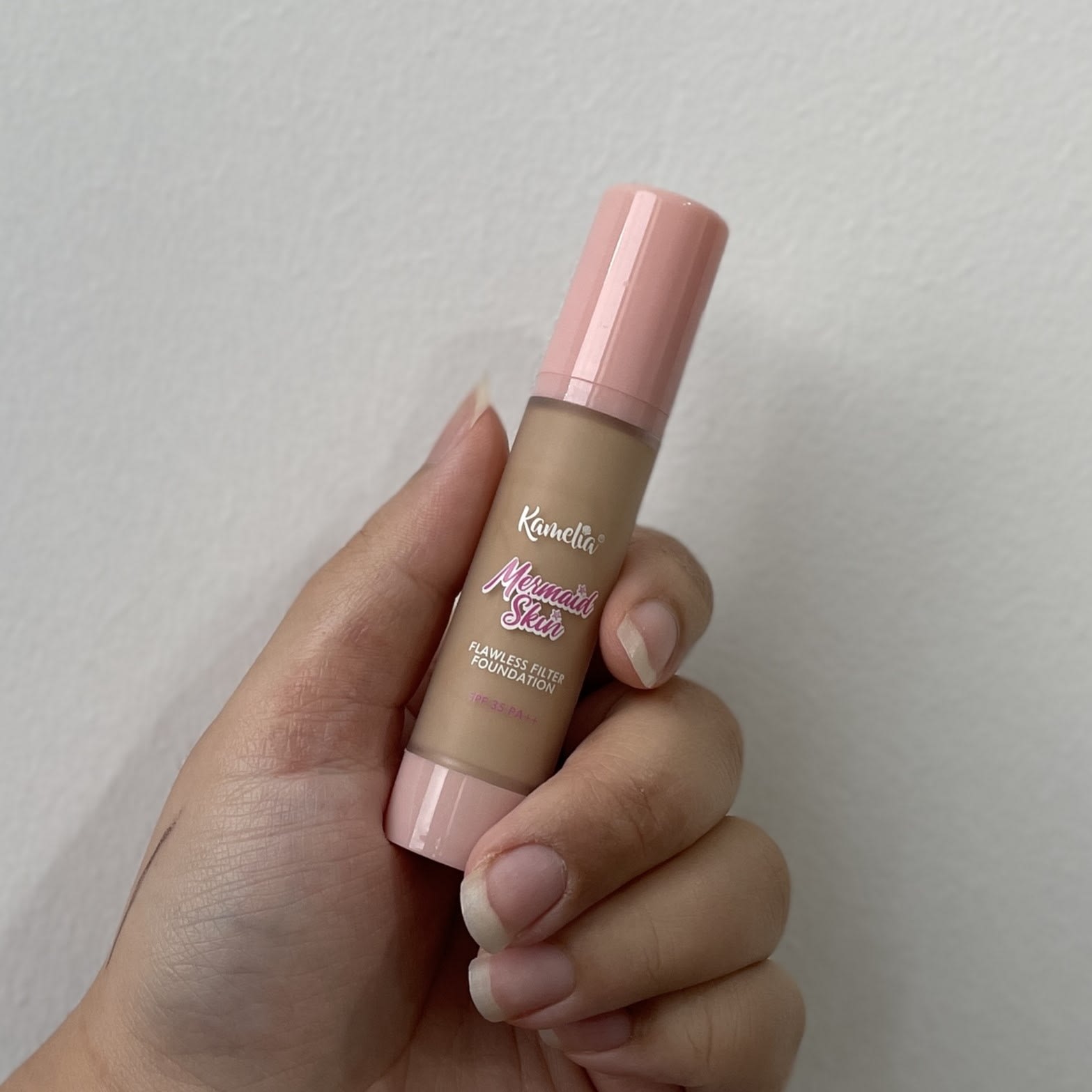 When we search for high-performing makeup, we often beeline for well-known, international brands because they have a high consumer rate and are more accessible. However, local beauty is growing to become a popular choice for many Malaysians for being affordable without compromising quality and effectiveness.
The Kamelia Cosmetics Foundation is a high-coverage formula that consists of botanical extracts and hydrating ingredients like glycerine. It applies thick and smooth so a beauty blender would pair well rather with a brush to soak up any excess product.
In addition to its dewy, light-reflecting formula that sets into a pretty semi-matte powder finish, the shade range isn't your typical line; it's catered to South-East Asian skin tones and undertones that many Western markets simply cannot hit the bullseye to accomplish.
Rather than just slapping yellow and calling it a day, Kamelia Cosmetics provides olive undertones or tones with tan-pink undertones which is so hard to find for many; it creates inclusivity for its consumers who are able to finally find their perfect shade match.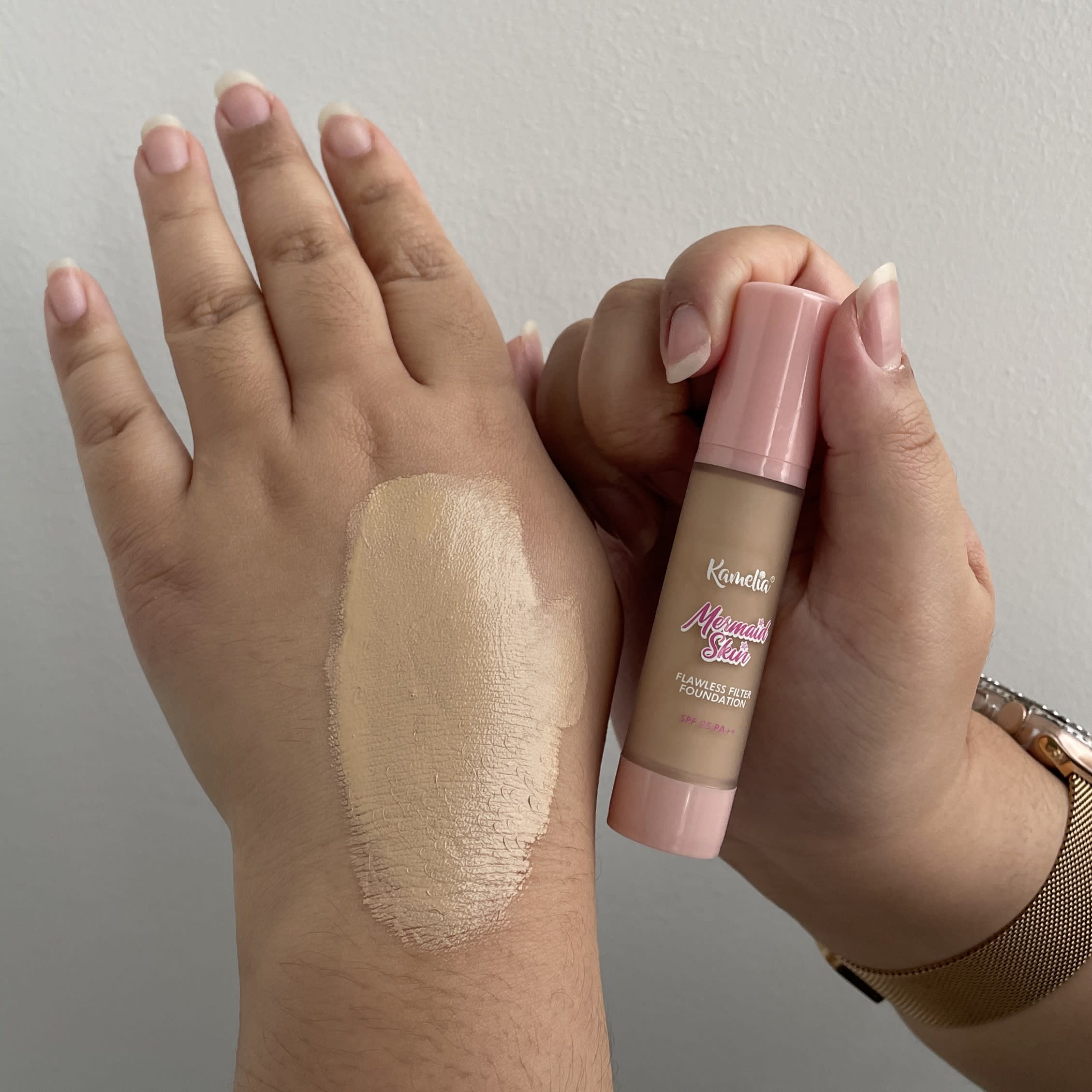 Hence, due to its inclusivity and affordability, it's no wonder that this foundation is popular among locals. It applies well and longevity powers are impeccable. Definitely, one to see it to believe it.
Product Details
Keeps the skin hydrated and moisturised with Glycerin, Flower Seed Oil, Dimethicone and Squalene

Leaves the skin glowing and supple

Fights signs of skin hypersensitivity with anti-redness formula
Who is this for?
The Kamelia Cosmetics Foundation is suitable for individuals with dull-looking skin as it contains brightening ingredients like Vitamin C and E. Moreover, it is a great option for sensitive skin users as it has an anti-redness formula thanks to calming ingredients like Green Tea Extracts and Camellia Flower Seed Oil.
More: Up Your Makeup Game with These 9 Foundation Brushes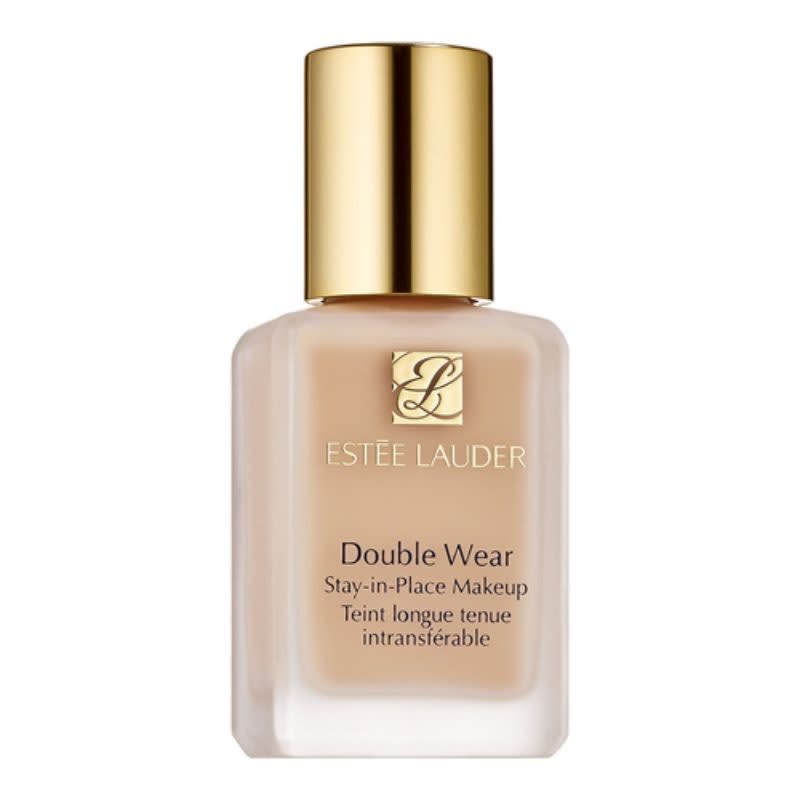 Check ESTEE LAUDER Double Wear Stay-In-Place Makeup SPF 10 Foundation price below:
add_circle
Dermatologically tested
add_circle
Suitable for combination and oily skin
add_circle
Does not clog pores
add_circle
Fragrance-free
Overview
If your skin is on the oilier side then ESTEE LAUDER Double Wear Foundation would be a good pick for you. It is an anti-shine, good-quality foundation which provides medium to full coverage and a natural matte finish for up to 24 hours. It also has a long-lasting formula which is transfer-resistant and water-proof which stands the test of Malaysia's hot and humid weather.
In addition, it has an incredibly lightweight formula that sits comfortably on the skin without clogging the pores which is a plus point for oily skin types.
"In Our Experience" - Live ProductNation Review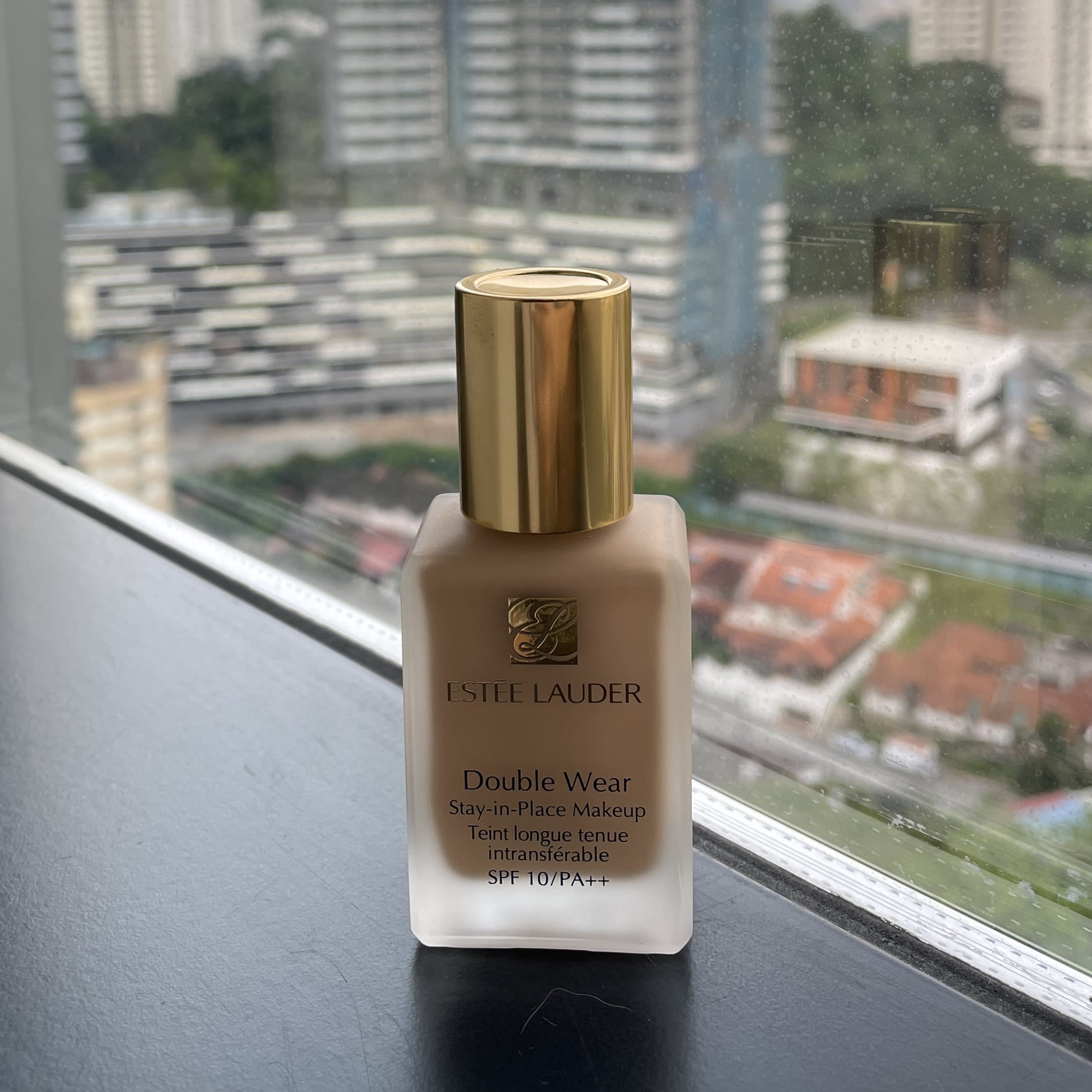 When you ask people about an iconic fragrance, Chanel No.5 is the first thing they think of. Is it the best in the game? Not necessarily. But it's a classic, reliable and has done the job well for many years. So when asked about iconic foundations, there's no better answer than the ESTEE LAUDER Double Wear Foundation.
This absolute classic has been on the shelves for more than two decades! It's a staple in many professional makeup artists' kits and makeup enthusiasts for all the right reasons. The formula is especially great for those who have oily skin as it provides a semi-matte finish with medium coverage that is certainly buildable.
The foundation comes in a wide range of shades so you have plenty of options to choose from. However, if you find yourself stuck between going one shade fairer or one shade darker, opt for the first. This is because despite how gorgeous the finish of this foundation is, it also has a reputation for oxidising incredibly fast.
Hence, even if the shade applies slightly fair to you, it should settle into your perfect match throughout the day after much exposure that helps to oxidise slightly.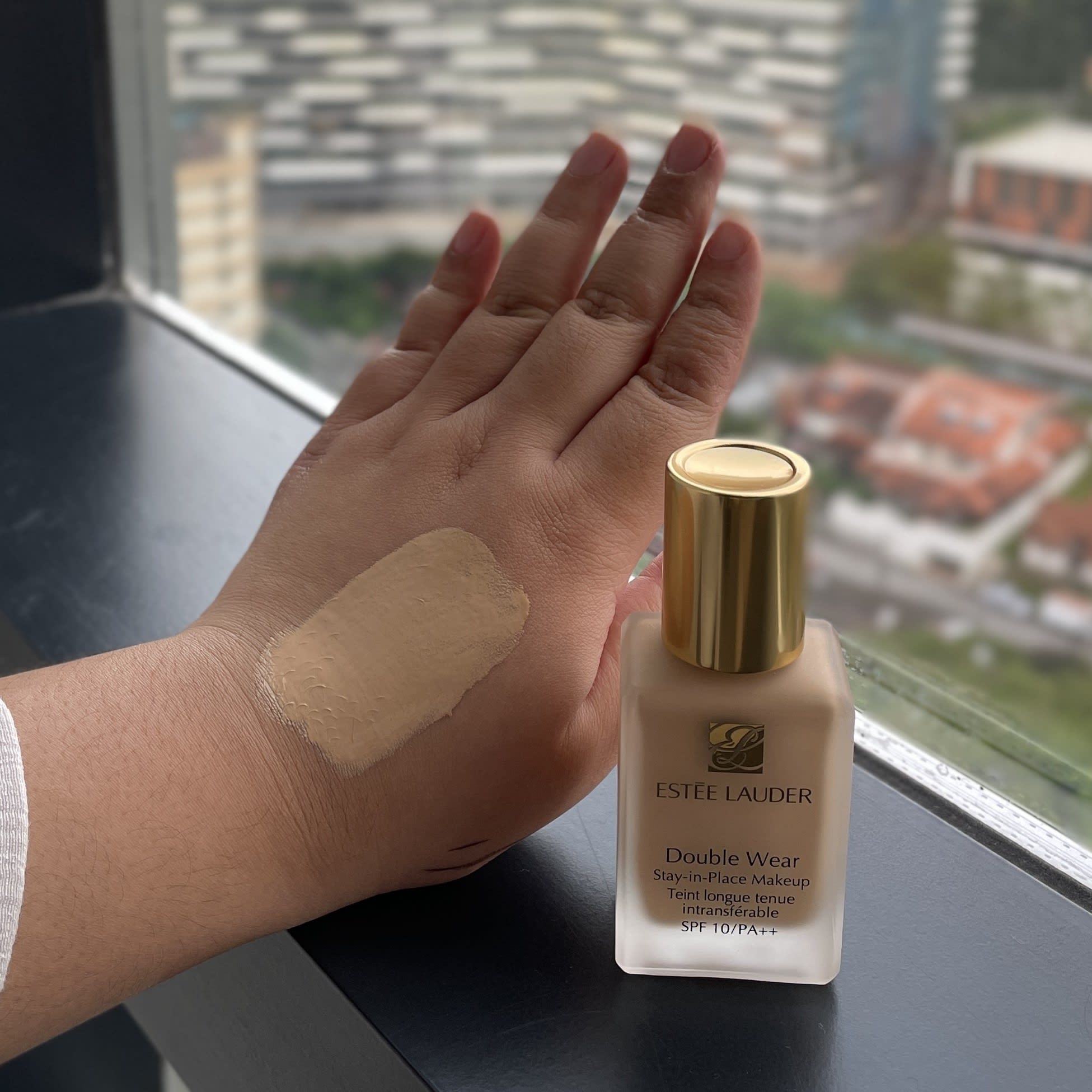 Despite the praises we give, there has been a long-standing flaw that many are put off by which is the packaging of this foundation. Relatively, liquid foundations come in a pump bottle to avoid the formula from oxidising as well as making it easier for users to dispense the right amount of product.
It's become the standard for most if not all foundations. With that being said, it begs the question of why Estee Lauder continues to produce their foundations in a bottle that requires you to tip. Not only have I had more than one occurrence poured too much product, but have even accidentally forgotten to close the bottle tightly, thus letting the product oxidise.
Call it personal negligence or recklessness, but this wouldn't have been a problem to begin with if the brand improved its packaging in the first place. It's a shame that the formula is one of the best in the game but is it worth it for the poor packaging?
Product Details
The oil-free, waterproof and transfer-resistant formula

An anti-shine formula that lasts up to 24 hours

An ultra-lightweight formula that allows flawless blending
Who is this for?
The ESTEE LAUDER Double Wear Foundation is a must-have for combination and oily skin people as it ensures matte skin with its mattifying formula. Furthermore, its impressive range of shades with multiple undertones allows the diverse races in Malaysia to give this luxurious foundation a try.
More: 9 Foundations for Combination Skin That Will Stay On All Day
Other Best Foundations In Malaysia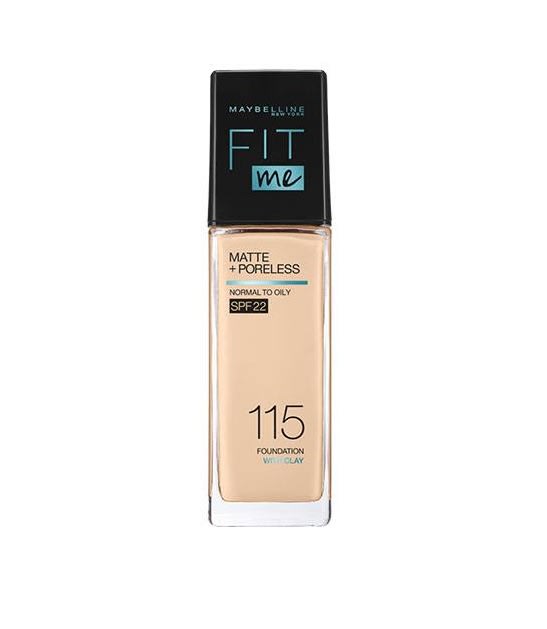 Check Maybelline FIT ME Matte Liquid Foundation price below:
add_circle
Wide selection of shades
add_circle
Anti-shine formula
add_circle
Good for daily use
add_circle
Good for Malaysia weather
add_circle
Budget-friendly
Overview
Maybelline FIT ME Matte Liquid Foundation is undoubtedly one of the most loved, budget-friendly foundations of all time. This foundation is formulated to blur imperfections like visibly large pores, acne scars and hyperpigmentation. On top of being affordable, its non-sticky and anti-shine formula also leaves the skin matte throughout the day making it perfect for everyday use in Malaysia's weather.
Product Details
Contains micro-powder which subtly blurs skin imperfections for a natural look

Glides smoothly onto the skin for even application

Provides modest Sun protection with SPF 22
Who is this for?
Individuals with normal to oily skin would benefit most from this foundation as it combats the shine and oil production of the skin. Besides that, this is a good foundation option for people with a tight budget looking for an everyday foundation that gets the job done.
Worry not if you have dry skin as Maybelline also has a FIT ME Dewy version which smoothens and hydrates rough patches leaving the skin with a naturally luminous finish.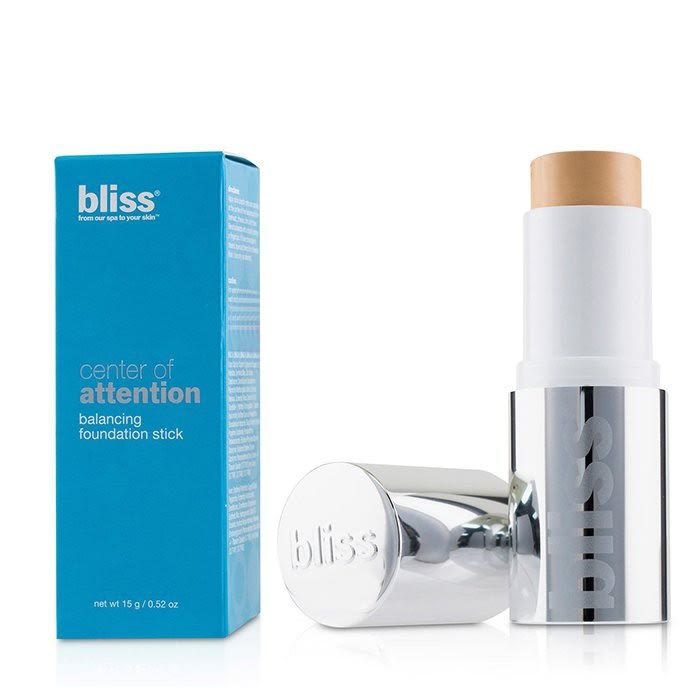 Check BLISS Center Of Attention Balancing Foundation Stick price below:
add_circle
Travel friendly
add_circle
Natural finish
Overview
Getting a gorgeous complexion is as easy as using a few swipes of Bliss Foundation Stick. This convenient foundation stick has a lightweight, gel-cream formula which is ideal for creating an effortless make-up base as it blends evenly and layers without the worry of caking. Moreover, it leaves the skin with a healthy glow thanks to ingredients like Hyaluronic Acid and Peptides.
 Product Details
Leaves the skin soft and supple with Rose Hip Oil and Hyaluronic Acid

Enriched with peptides with anti-ageing benefits

Mattes out unwanted shine with a single swipe
Who is this for?
A foundation stick is a more convenient option in comparison to a liquid foundation as it makes reapplication easy. This makes it more suitable for individuals that are out and about or those who are prone to sweating. Besides that, it is also suited for people with dry skin as it contains ingredients that aid in moisturising retention of the skin.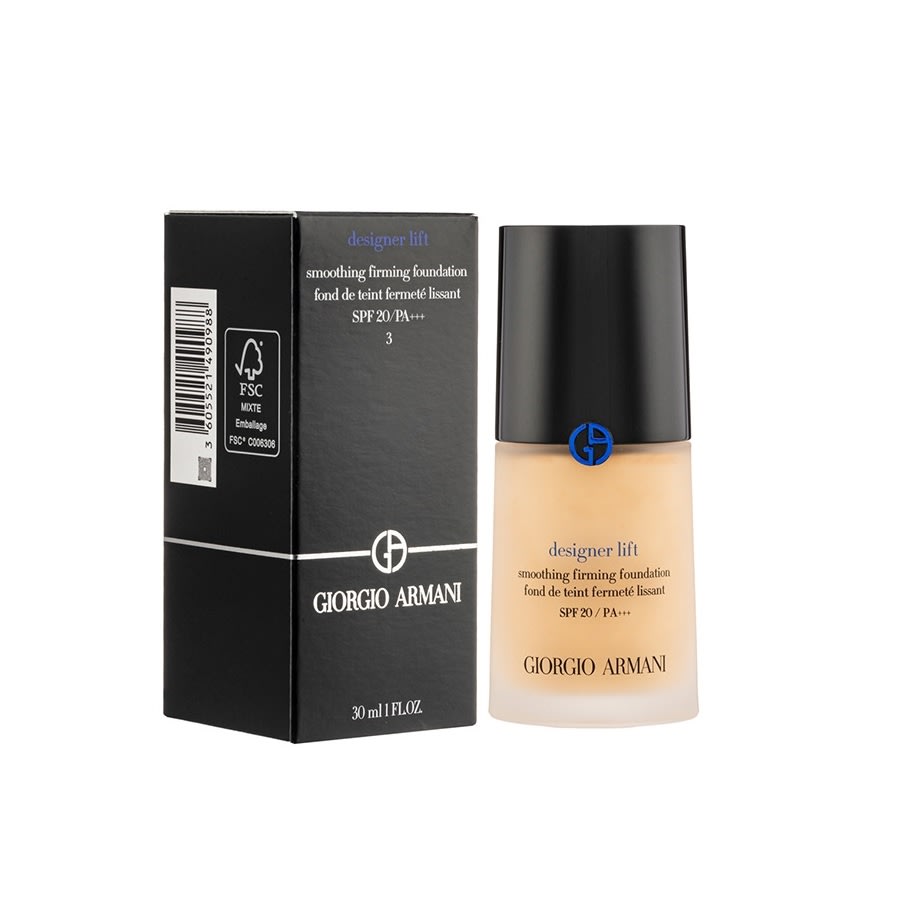 Check GIORGIO ARMANI - Designer Lift Smoothing Firming Foundation price below:
add_circle
Gives a youthful complexion
add_circle
Flawless blending
add_circle
Infused with anti-ageing ingredients
add_circle
Has Sun protection
Overview
Meet Giorgio Armani, the brand that is adored by many including A-list celebrities like Kim Kardashian and Meghan Markle for its flawless application and skincare benefits. This foundation uses Micro-fit technology and an ultra-fine micro-lifting matrix to create a perfect canvas with a youthful lift. Packed with exclusive emollients, this foundation moisturises the skin and keeps it supple all day long.
Product Details
Anti-ageing benefits with Tocopherol and Adenosine

Uses Prussian blue pearl pigment for a luminous complexion

Has SPF20
Who is this for?
The GIORGIO ARMANI - Designer Lift Smoothing Firming Foundation is a great option for those looking for a luxurious foundation that is worth the splurge. Secondly, it is suitable for individuals with matured skin as it helps fill in fine lines, and gives the face a faux facelift with a flawless, velvety finish.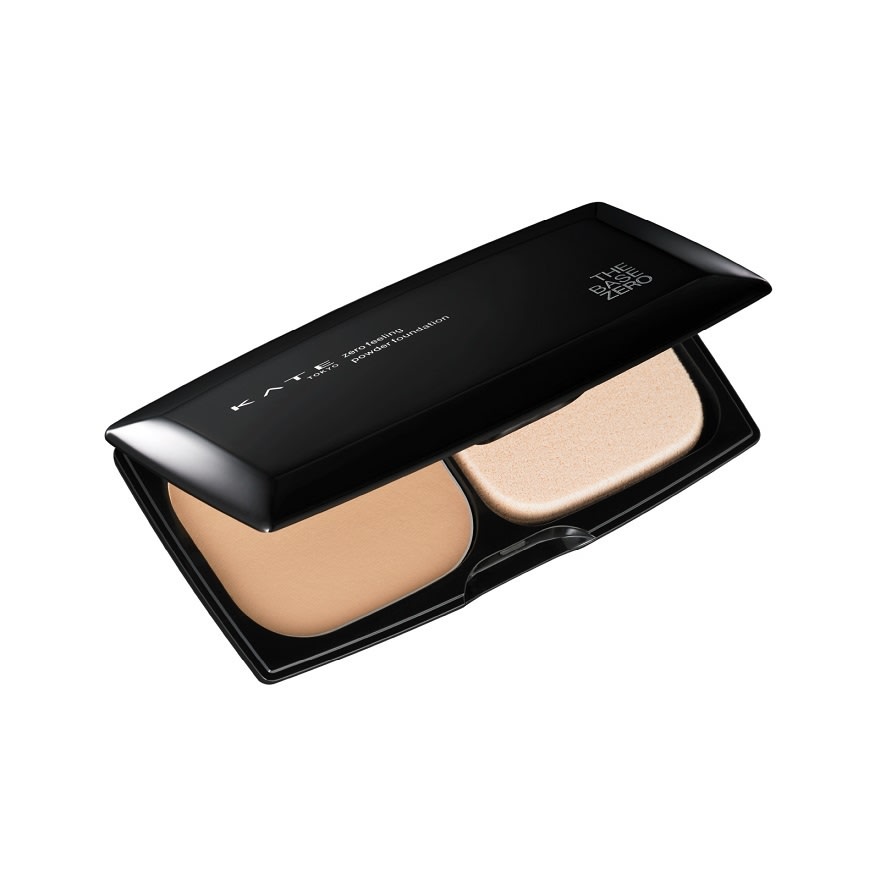 Check KATE Zero Feeling Powder Foundation price below:
add_circle
Lightweight formula
add_circle
Easy reapplication
add_circle
Blotting effect for oily skin
add_circle
Sheer and natural coverage
remove_circle
The poor technique may lead to caking
Overview
Introducing KATE Zero Feeling Powder Foundation, the best light coverage powder foundation with a soft matte finish. As the name suggests, it is a lightweight powder foundation that does not clog the pores which allows the skin to breathe. What's more, is that its light coverage formula allows users to achieve that natural no-makeup-makeup look.
Product Details
New and improved AIRize formula that absorbs sebum and controls shine

Lightweight formula that mildly blurs imperfections

Leaves a healthy, natural glow with luminous Mica, Zinc Oxide and Titanium Dioxide
Who is this for?
Powder foundation's easy and hassle-free application has made it a ride-or-die for many makeup lovers. Its powder formula makes it suitable for individuals with oily-prone skin as it helps to keep the skin matte throughout the day. Besides that, users with acne-prone skin would benefit from this formula as it feels light on the skin and does not precipitate future breakouts.
FAQ
What are the types of foundations? 
There are many types of makeup foundations in the market today. The most commonly used types are namely liquid, powder, stick and cushion foundations. However, these are not to be confused with similar types of makeup products like BB creams and tinted moisturisers which are usually thin in consistency and provide lighter coverage.
In terms of coverage, there is a wide selection ranging from sheer to full coverage while some products are formulated to allow buildable coverage with layering. Generally, liquid foundations provide medium to full coverage while powder, stick and cushion foundations have a more buildable formula to allow buildable coverage.
Of course, foundations can also be classified according to classes with high-end, luxury types to budget-friendly, drugstore favourites. There is not much difference between the 2 types, the choice comes down to personal preferences.
How to choose foundation shade? 
It is great that many brands are coming up with a wide range of foundation shades that cater to every skin tone but it may cause confusion amongst beginners as to which shade would best fit their skin. If you find yourself in such a dilemma then worry not as we are here to help!
When swatching foundations on your skin, it is best to test the foundation shade on your face or neck rather than your forearm to avoid getting the wrong shade. This is because some of us have skin tone discrepancies between the face and the arm caused mainly by uneven tanning.
When choosing between 2 shades that are similar to your skin, it is always better to pick the lighter one as it would help you achieve a natural glow instead of a dull or possibly orangey look. Thirdly, it would be wise to avoid going too light as there would be an obvious shade difference between your face and neck, making your look very unflattering.
How to find an undertone? 
To ensure a flawless and natural-looking canvas, one must choose a foundation with the right undertone for their skin. There are 3 undertones to note, namely cool, warm and neutral. The pro tips on matching one's undertone are similar to finding the right shade.
To identify skin tone, look at the colour of your veins. If they appear blue or purple then you are likely to have a cool undertone. If your veins appear green then you have a warm undertone. Lastly, if you have a mixture of both (yes that can happen) or you are simply unsure which colour is most evident then you have a neutral undertone.
How do I know my foundation shade?
Knowledge is power. With all the knowledge gained so far, you now know the key elements in choosing your foundation shade which is identifying the right shade and skin tone.
However, if you already know your shade colour from a certain brand and are keen to find your shade in another brand's foundation then feel free to reach out to their customer service as most brands have shade references from other brands to ease everyone's shopping experience.