From compact mirrorless cameras to modern smartphones, photography is now more accessible than ever. For the budding professional or enthusiast, there is something about using digital Single Lens Reflex (DSLR) cameras which is oddly satisfying and rewarding. We've got our top-picks of the best DSLR cameras for you to snap up.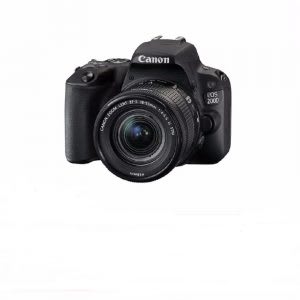 In a time where small CSCs and Mirrorless cameras exist, the Canon EOS 200D makes a case for itself as the world's lightest and smallest APS-C 24.2MP DSLR with a fully articulating LCD display that can naturally mount every Canon EF lens in existence.
Perfect for adventuring, the petite EOS 200D impresses by packing an identical sensor as the EOS 800D powered by Canon's latest DIGIC 7 image processor. This essentially gives the diminutive Canon the same imaging prowess as some of the best mid-range cameras in a travel-friendly package. Because of its size, people with larger hands may want to try it out first before taking the plunge.
---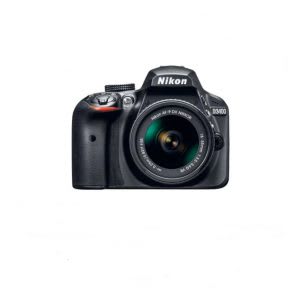 Designed to be simple to use, the Nikon D3400 still has all the manual controls a beginner could want as they get more comfortable. This little camera packs a large 24.2 MP DX-format sensor capable of ISO 100-25,600 for better ranges of light and shadows.
It takes burst images at 5 fps, does 1080p videos at 60fps and comes with Bluetooth to easily transfer photos to your mobile devices for the ultimate Instagram shot. Get it bundled with the new Nikon AF-P 18-55mm Nikkor kit lens, you will have all the tools to make great pictures easily.
---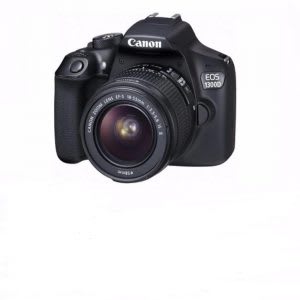 Canon's latest entry-level offering, the EOS 1300D gives you a lot camera for a very reasonable asking price that is lower than some of its own compact cameras even. A solid starter camera that favours solid image quality over fancy features, the EOS 1300D uses Canon's EF-S lens mount compatible with all of Canon's EF lenses. Its APS-C 18MP sensor produces decent photos and offers 1080p video recording at 30 fps. The inclusion of WiFI/NFC connectivity makes sending photos to your devices a breeze.
---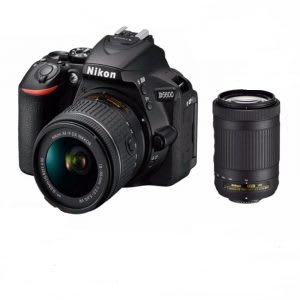 Packing a high-resolution APS-C 24.2MP sensor in its petite frame, the Nikon D5600 is an excellent extension for the artistically inclined. Balanced and well-equipped with a fully articulating touchscreen LCD, the D5600 is capable of producing very detailed images in brilliant colours rendered by the EXPEED 4 image processor with a single touch.
Connectivity options come in the form of WiFi/NFC to speed up incorporating your images into your latest design artwork.
---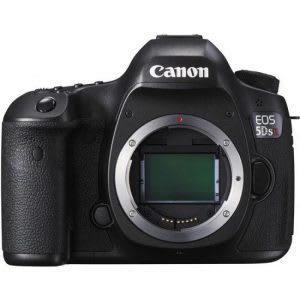 Unforgiving, uncompromising, unmatched. Canon's Full Frame 50.6MP 5DS R makes no apologies for its purpose to exist; for times when ultra-high resolution is needed. The 5DS R is essentially a 5DS without an anti-aliasing filter for even more resolving power. This camera does not try to be all things to all people, punishing poor technique and lens quality.
Where the 5DS R excels when you get it right is producing incredibly fine photos with oodles of details just shy of what medium format cameras can do. Results that nature, landscape, and even commercial photographers crave for.
---
More: Say Goodbye to Shaky Footages with these 9 Gimbal Stabilizers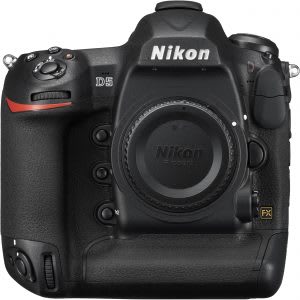 Nikon's flagship D5 is drooled over by many enthusiasts but will largely be put to work and abused by its target audience – working professionals. Weighing over 1.4kgs, the D5 is built like a tank and over-engineered to take knocks, bumps and rocks from the drops, sprays and flying objects the real world throws at it.
It is forged to survive hot desert winds, torrential downpours and even the frigid arctic climate every single day. In it, lies the beating heart of a 20.8MP Full Frame sensor powered by the EXPEED 5 image processor capable of an unbelievable native ISO of 100 – 102,400 (extending to ISO 3,280,000) in blazing 12fps continuous shooting with full autofocus and auto-exposure.
Reliable, indestructible and oh, did we mention it also has 4K video, touchscreen, and batteries that last 3,780 shots on a charge? Excuse us while we get a towel.
---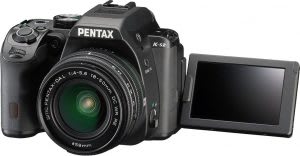 This may be an oddball choice but we have our reasons for loving the Pentax KS-2 as the camera for someone keen on learning photography. The KS-2's stabilization system is built-in to the camera meaning that compatible lenses from your dad will give steady APS-C 20.1 MP sized images.
Advanced features like anti-aliasing filters, focus peaking and WiFi/NFC connectivity found in more expensive cameras come as standard. It is completely weather-sealed for the learning photographer to take anywhere, get in any situation and make beautiful pictures.
---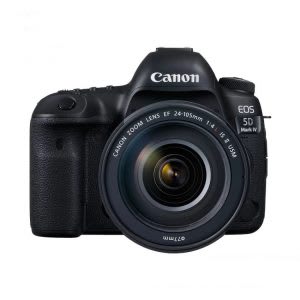 Canon's 5D Mark IV takes everything great from the Mark III and improves on it. The excellent new Full Frame 30.4MP sensor paired with a sophisticated 61-point autofocus system makes this polished pro-spec camera the perfect tool for creating visual masterpieces.
Recording 500Mbps 4K video in the same 1.74x crop factor as the legendary RED Epic cinema camera, the results are videos with a ton of details and tonality at the expense of larger file sizes. Backed with Canon's arsenal of professional L lenses, it is no wonder the 5D Mark IV is the cinematographer's weapon of choice.
---
More: Never Miss A Moment With These 10 Travel Cameras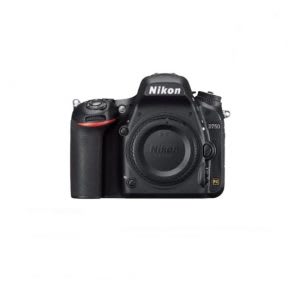 Integrating top-shelf enthusiast level features, Nikon's APS-C 20.9MP D7500 is the best all-rounder DSLR in our pick. Sharing the latest Expeed 5 image processor from its professional D500 sibling, the light-weight weather-sealed D7500 fires up to 8fps bursts, does 4K video recording at 30fps and in superlative 50-51200 native ISO ranges.
It sports a tilting 3.2" touchscreen LCD display, Bluetooth, WiFi/NFC, 51-point autofocus system, top plate information LCD, 3.5mm audio jacks and battery life rated for 950 shots (CIPA). This is definitely the swiss army knife of DSLR cameras.
---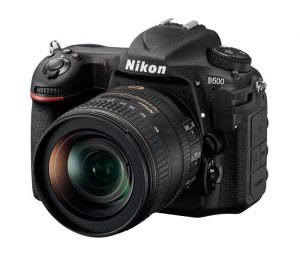 Essentially a distilled version of their flagship D5 in a tough metal chassis, Nikon's 153-point autofocus 20.9MP D500 fires off in 10fps bursts from ISO 100 up to a stratospheric ISO 1,640,000 (expended).
Even with the D500's professional underpinnings and skillsets, the "cropped" APS-C sensor with its inherent 1.5x crop factor only serves to make the camera even better for fast-paced action by extending the reach of full-frame telephoto lenses. Combining robust all-weather construction, lightning fast autofocus, 4K video capabilities and best-of-class imaging garners the D500 unparalleled agility very few others can keep up with.
---
More: Top 13 Tripods Every Photographer Can Rely On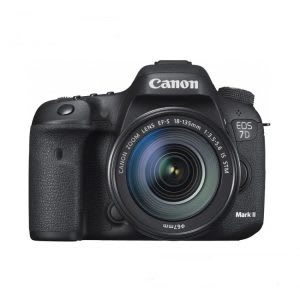 If you're looking to invest in a DSLR camera and waterproof housing for serious underwater photography, look no further than the Canon 7D Mark II. The APS-C 20MP 7D Mark II is Canon's best overall cropped sensor system for sports and aquatic activities.
Underwater footages are made superior by its ability to focus extremely well in with Dual Pixel autofocus live view, especially with large aftermarket support for underwater housings and accessories. This camera lives to go into the deep unknown with you.
---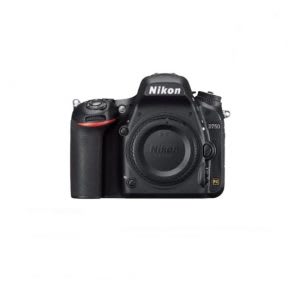 Verging on fanboy-ism and Nikon bias, the Nikon D750 is truly worthy of being our pick for the hotly contested category of portraits, wedding and in its merit; low-light photography. It packs a cracking Full Frame 24.3MP sensor in a weatherproof chassis with an equally superior 51-point autofocus system and highly advanced metering and video capabilities.
What this does to earn the D750 its place as our pick is an unreal sensitivity and dynamic range that brings out raw details from conditions as low as -5 stops of light, literally bringing light out of darkness.
This dynamic range renders tonality and micro contrasts so smooth in portraits, using it in weddings also reveals how potent this camera is. The camera has 6.5fps burst shooting and is priced competitively amongst its full framed peers, making it a very viable option for professional use.
---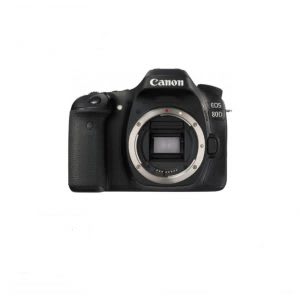 The APS-C 24.2MP Canon EOS 80D is a dream to use for videography and vlogging with its fully articulated 3" touchscreen allowing you to compose photos and videos in the perfect frame whatever that angle may be. Its 45-point Dual Pixel autofocus system makes tracking moving subjects accurately, keeping them sharply focused even in motion.
Built-in WiFi, automatic face detection, and built-in stereo microphones make making high-quality vlogs very enjoyable. While the 800D doesn't shoot 4K video, the 60fps 1080p video it produces impresses so well we don't mind it one bit.
---
Disclaimer: The pricing shown is just a good indication of how much these products are worth. The prices could change based on the e-commerce promotions that are going on. If some of the products are not available, do email us at [email protected] Thank you!