It's that time of the year again… And you know what that means! New Year's Resolutions! Health and fitness goals are just one of those things that are a constant on everyone's resolutions list year after year. If you're tired of making resolutions and not sticking to them, here are some health and fitness tips to keep you going!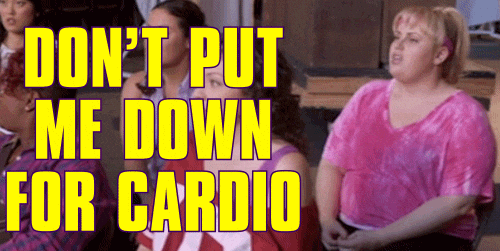 What's most important is to find out which regimen works best for you! It's not a one-size-fits-all thing. If you hate running, don't do it! There are so many alternatives out there such as CrossFit or yoga. Instead of starving yourself, try substituting your food with healthier alternatives!
1. Participate in a Running Event
Running is a great way to disconnect from the world. No social media or e-mails. Just you and nature. Experience the high from completing your first race by joining your first running event!
KL International New Year Run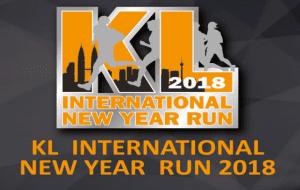 From RM50.00
Go big or go home! Start off the new year by joining the KL International New Year Run. You can choose to participate in either the 5km, 10km or 21km race - so you don't have to go all out just yet. Flag off starts at 5am for 21km, 7:15am for 10km and 7:30am for 5km. 
More: 35 Places For Malaysians To Celebrate New Year's Eve
Dragon Back Run 2018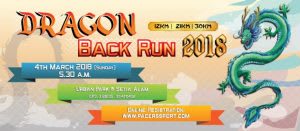 From RM70.00
Challenge yourself by joining the Dragon Back Run 2018 on 4th March 2018. This gives you time to train for it and stay true to your resolutions! This event is organised by Pacers Sport and will be held at Urban Park, Setia Alam. 
Invade the Roads 60km Virtual Run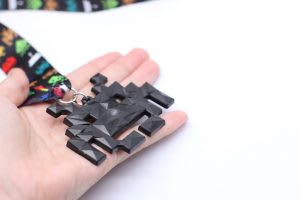 RM65.00
Do you like running but prefer to run alone and at your own pace? Here's a solution for you: Join a virtual run! A virtual run is a running event you can participate from anywhere at any time. All you need to do is make sure you record your runs using a running app. This 60km virtual run takes place throughout the whole month of January – a great way to kick-start your new year fitness goals!
2. Join a Group Fitness Class
Working out alone can get boring. There's no one to motivate you but yourself and sometimes you just need that little push from someone else. Group workouts are a great way to get fit and meet new people at the same time!
GuavaPass
From RM49.00 for 3 classes
GuavaPass is perfect for those who want to try out different types fitness classes. Choose to take it slow with yoga and pilates or kick it up a notch with CrossFit and bootcamp classes. Choose the class that best suits you at a time that's most convenient for you.
Flycycle
RM60.00 for 2 Fly Beginner classes
Flycycle is not your typical group fitness class, this workout is a "Party on a Bike". This immersive indoor biking workout is designed to pump you up with its upbeat music and choreographed moves. It's not just about moving to the beat of the music, this workout involves sprints, weights, and climbs!
3. Sweat it Out with a Home Workout
If you more of a stay at home kind of person, having the right equipment can help with your fitness goals tremendously.
SOKANO Premium Grade Yoga Mat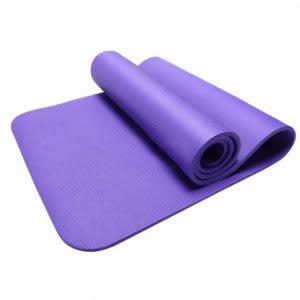 RM29.90
Having a yoga mat, or an exercise mat is essential for those who prefer to work out at home. A yoga mat provides cushioning and prevents soreness that comes with working out on a tiled or hardwood floor. Here are workouts you can try out at home!
Resistance Bands (11 Pieces)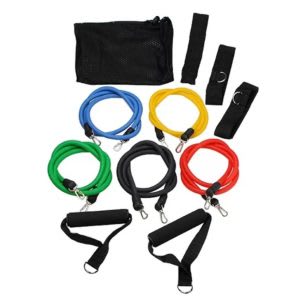 RM36.01
These resistance bands are lightweight and they're the perfect space-saving equipment for those who are short on space. They're also good for travel – no more excuses! Resistance bands are good for building muscle strength and toning specific muscle groups.
More: 10 Gym Bags Reliable Enough To Be Your Gym Partner
Fitbit Charge 2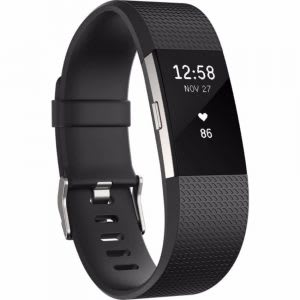 RM590.00
What better way to keep track of how many calories you burn than with a fitness tracker? Sometimes it can be discouraging when you don't see the progress you've made. With a fitness tracker, you can log not only your exercise but your calorie intake and sleep as well!
4. Watch Your Diet
It's not just about exercising and keeping your body fit, what you put into your body matters too! We know it's difficult to resist munching on unhealthy snacks, but if you find a healthier substitute for your favourite food, it's a win for all!
Organic Quinoa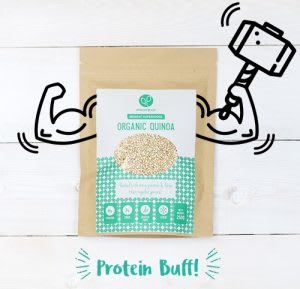 RM16.90
Substitute your rice with organic quinoa for a healthier grain alternative! High in fibre and protein, quinoa contains all essential amino acids. This super grain has a mild flavour, so you don't have to worry about it overpowering your food! Try out some quick, easy and healthy quinoa recipes!
Peanut Butter Choc Chip Granola
From RM19.90
Healthy breakfast doesn't have to be boring, mix it up with this yummy granola! If you love Reese's Peanut Butter Cups, this healthy alternative is completely guilt-free. This granola includes cholesterol-free peanuts, golden flax seeds, tangy cranberries and a sprinkle of dark chocolate chips.
Rosemary Pepita Seed Mix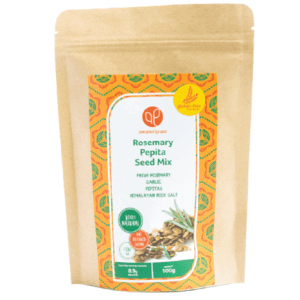 RM12.90
Got the munchies? Try swapping out your chips with this rosemary pepita seed mix! These pepitas (pumpkin seeds) are roasted with fresh rosemary, Himalayan rock salt, garlic powder, and light olive oil. This savoury snack is not only delicious but is healthy too, as rosemary contains many B-complex vitamins such as folic acid.
5. Get by with Help from Fitness Apps
Technology is great and makes life so much easier! Why not enlist the help of some trusty (and free) apps to help you with your health and fitness journey?
J&J Official 7 Minute Workout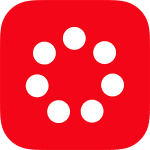 Make every minute count with the Johnson & Johnson Official 7 Minute Workout app. This app uses a science-based way to make the most of every minute. This app is great for busy people – with this app, your "I don't have time to exercise" excuses just won't work anymore! 
Lifesum: Diet and Health Tracker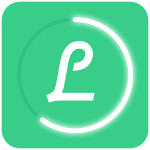 Count your calories, log your water intake and track your exercise with the Lifesum app. Note that you'll need a premium account to access some of the features, but if you're just looking to keep track of your diet, this great and beautifully designed app will get the job done!
Headspace: Guided Meditation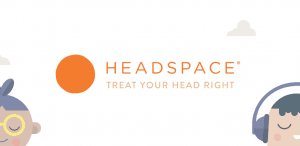 Don't neglect your mind! Mental well-being is just as important as physical health. Take a few minutes out of your day to relax with the Headspace app. Learn to live a healthier and happier life with life-changing meditation and mindfulness skills. Learn the basics for free and subscribe if you love it.
6. Feel Good in Active Wear
Wearing the right clothes make you feel good, so treat yourself by getting new workout gear. Feel good and look good! 
Women's Nike Dry Training Tank Top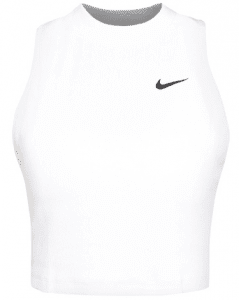 RM139.00 RM83.40
Look fashionable even when you're sweating it out with this high neckline Nike tank top. Dri-fit technology helps keep you dry with quicker evaporation. This top is also available in black. 
adidas RS 3/4 Q3 TI W Tights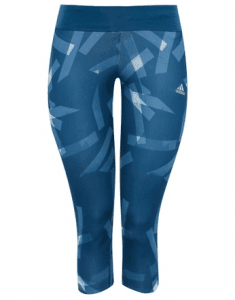 RM150.00 RM105.00
Workout in style with these Adidas tights. These mid-rise tights are suitable for running as CLIMACOOL® technology is breathable and keeps you dry. These tights also have reflective details to keep you safe if you prefer to run at night!
More: 28 New Year's Eve Party Dresses To Celebrate 2018 In Style
adidas Response Singlet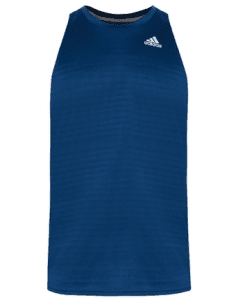 RM79.00 RM55.30
This sleeveless racerback-style Adidas singlet gives you an increased range of motion when working out. The climalite® fabric keeps you cool and is moisture-wicking, keeping you dry and comfortable. Also available in orange and black. 
Under Armour Tech Mesh Shorts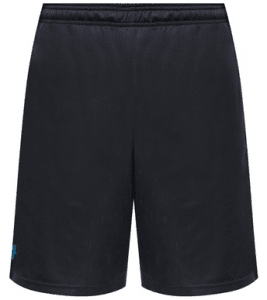 RM159.00 RM111.30
This Under Armour shorts is made out of soft UA Tech™ mesh fabric and has anti-odour technology. The pinhole mesh design provides you with superior ventilation, giving you ultimate comfort when you exercise.
[caption id="" align="alignnone" width="400"]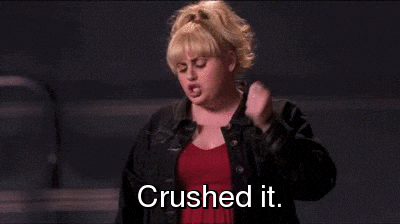 Now go out there and crush those New Year goals![/caption]
Related articles: