This festive season, indulge in Nespresso's annual holiday collection, inspired by the snowy Alps! From limited-edition flavours to themed merchandise and a new coffee machine, there's something for everyone this year, so why not treat loved ones to a good cuppa joe?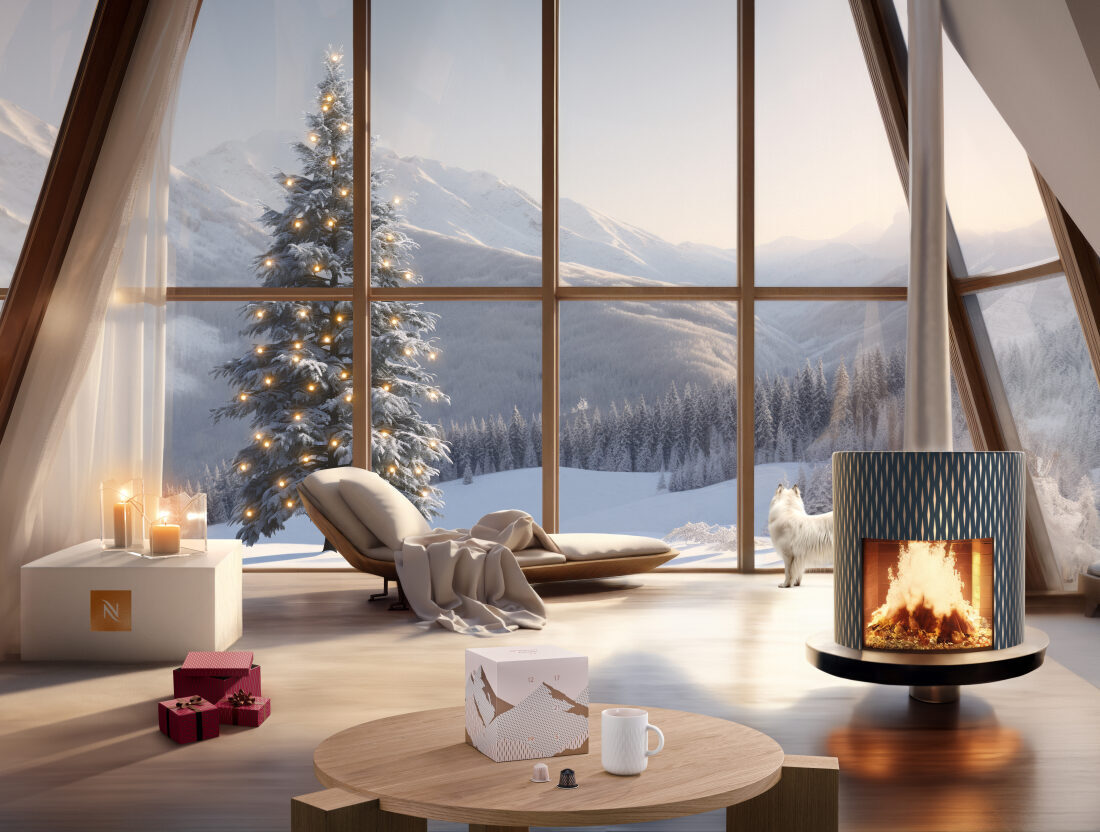 Whether you're a coffee connoisseur or an avid caffeine lover, this limited-edition collection invites you to taste the festive wonders and experience moments of joy, where coffee moments await every turn.
---
Nespresso Festive Coffee Range
For coffee lovers who want to switch up their flavours to match the festive atmosphere, you can enjoy the Nespresso Festive coffee range! 
From sweet to spicy, this range of limited-edition coffees includes four flavoured coffees and two black coffees, for both the Original and Vertuo systems to indulge in for all occasions!
Starting off with the Festive Black series, which includes Festive Black Espresso and Festive Black Double Espresso, featuring a blend of Arabicas from Honduras, Uganda and beyond. Both blends articulate a roasted woody aroma, complemented by warming sweet and spicy notes, along with twinkling jammy fruit notes to delight the taste buds.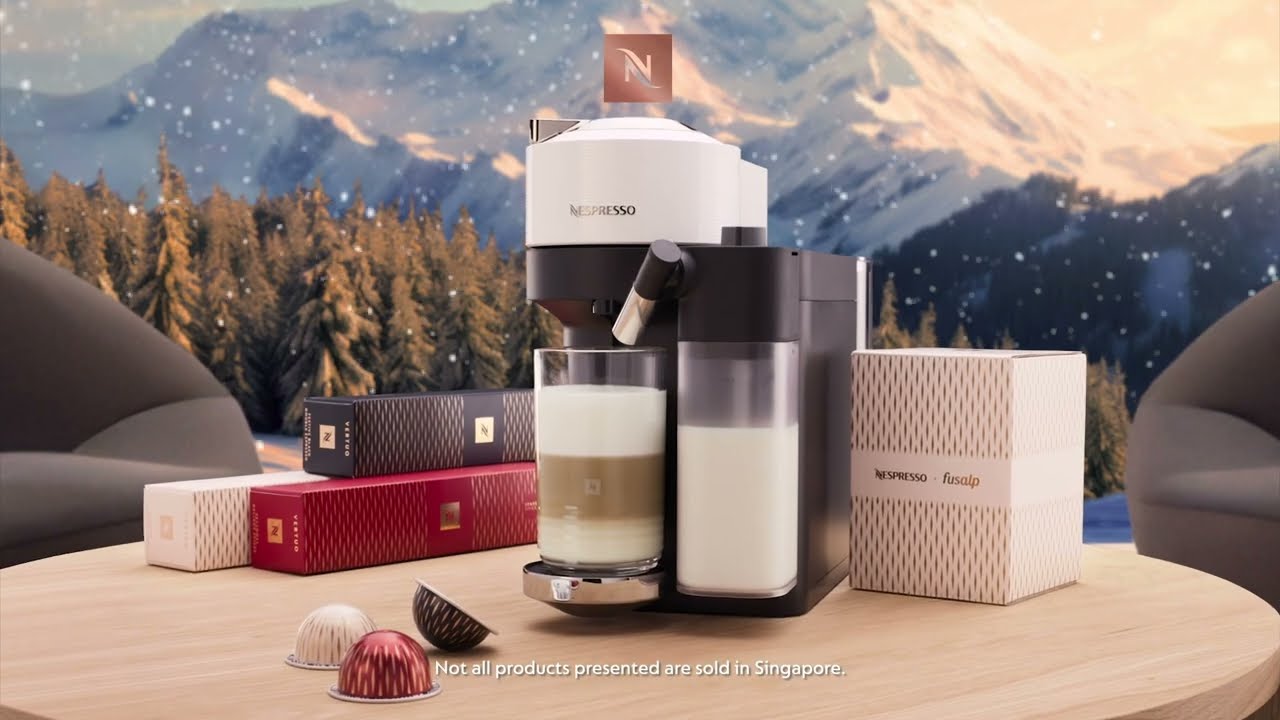 If you're looking for something with even more festive flavours, there are two other flavoured capsules to choose from:
Seasonal Delight Spices Flavoured

– This Arabica blend gets a delightful spicy flavour of cinnamon, cloves and spice cake that will transport the taste buds to Après ski moments on the slopes.

Frosted Caramel Nut Flavoured

– A blond caramel and almond flavour that embraces a smooth blend of Arabicas to bring that festive atmosphere we've been looking forward to all year.
For each of the coffees that have been developed as part of the limited-edition collection, the brand has also created delicious coffee recipes that are sure to impress your friends during your year-end open houses!
Consumers can unlock their new-found creativity with coffee-based mocktail recipes, including a Nespresso twist on the classic Espresso Mocktini. If you're interested, all recipes can be found on their website.
---
Nespresso x Fusalp collaboration
Whether you've had the chance to travel to the European Alps or have it added to your bucket list, Nespresso's collaboration with luxury French leisurewear brand Fusalp is here to celebrate the art of movement and French elegance on and off the slopes.
As part of the collection, a range of limited-edition Alpine Chic accessories and gifts are offered, which provide delightful and inspiring surprises for family and friends.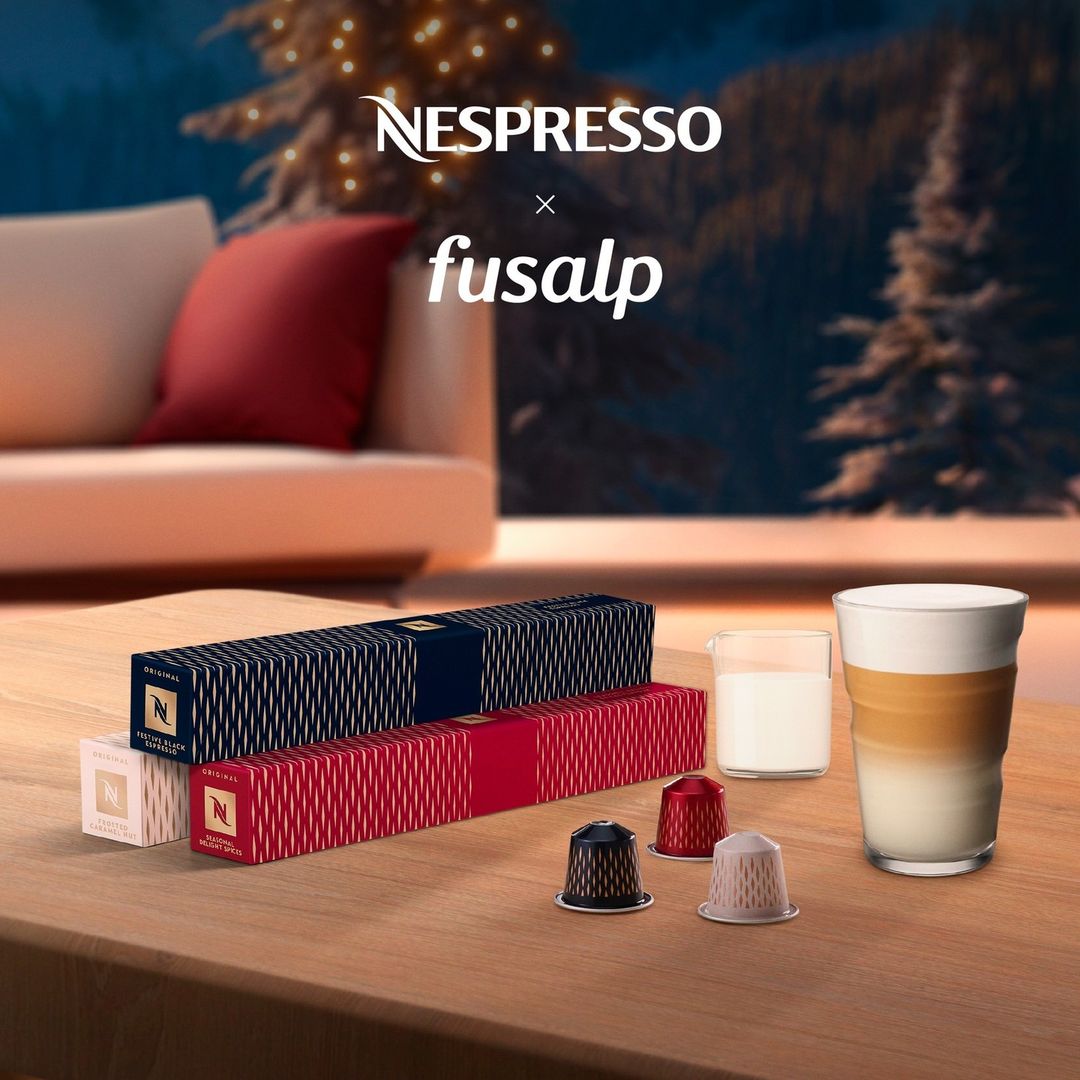 Nespresso x Fusalp Advent Calendar

– For a daily surprise leading up to Christmas, gift them the gift of unboxing various coffee flavours for an unforgettable start to the day. Available for both Original and Vertuo systems.

Nespresso x Fusalp Festive Coffee Mug – Inspired by the modern and sophisticated emblematic diamond smock pattern of Fusalp, coffee lovers can delight with a limited edition mug behind the 24th door of the advent calendar. 
Nespresso Nomad Travel Mug

– Now available in the iconic midnight blue colour of

Fusalp

, this travel mug brings excitement to those who prefer having their coffee on the go and a sense of novelty to the already existing range.
---
Celebrating Festive Wonders with a new coffee machine
In the spirit of making the festive season even more delightful, one of Nespresso's Original Line machines has been introduced –  the CitiZ Platinum, a compact, reliable brewer with a powerful heating element.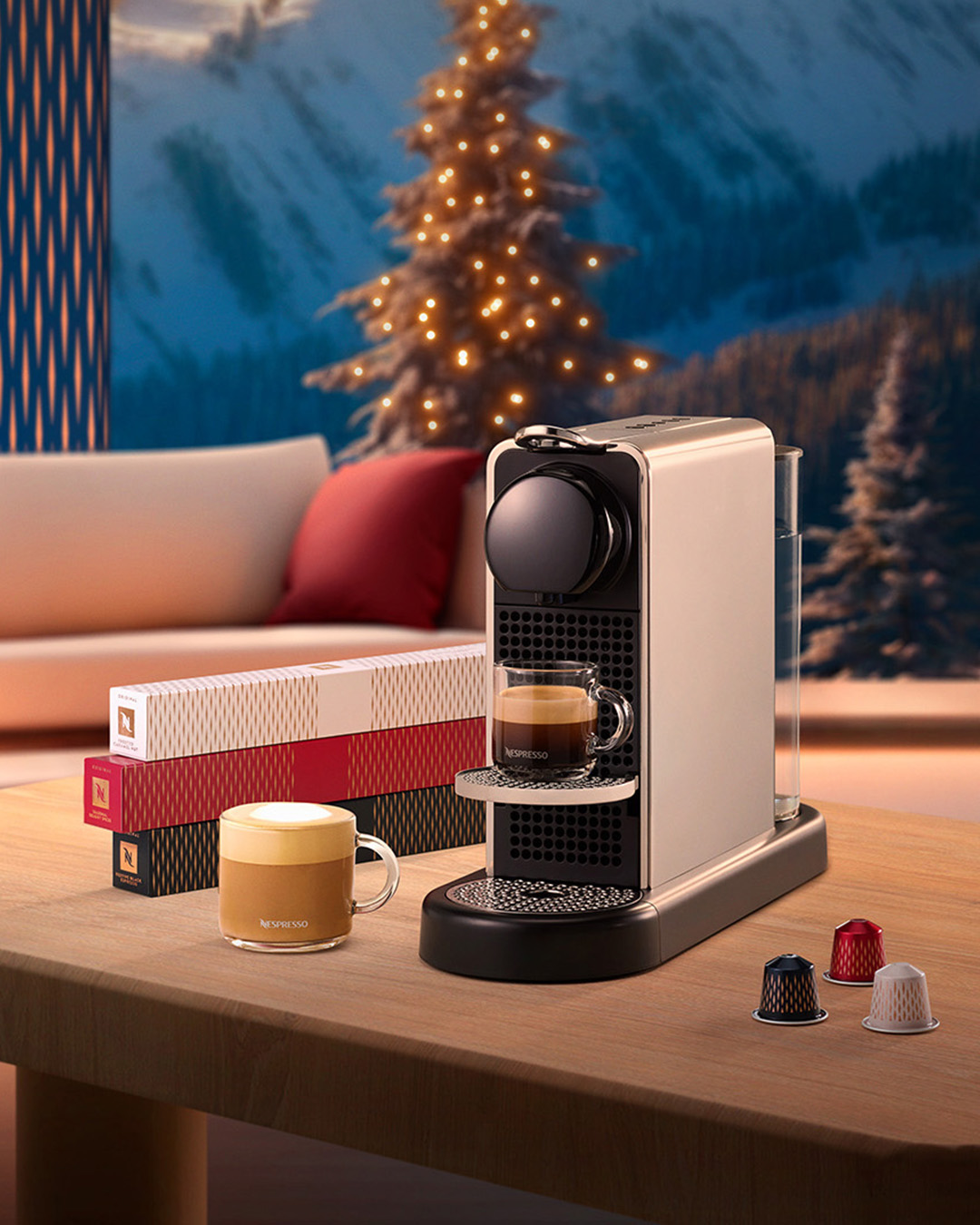 It offers the flexibility to prepare a range of coffee beverages, including Espresso (40ml), Lungo (110ml), Americano (150ml), Americano XL (200ml), and dispensing hot water which is all accessible through its convenient 5 dedicated buttons. 
This sophisticated machine is the perfect choice for city dwellers looking to elevate their coffee experience, with its sleek design allowing it to shine in any kitchen, adding a touch of elegance to the convenience it offers.
---
Pricing and Availability 
So if you're interested in purchasing any of the holiday collection for yourself or for a loved one, the Nespresso holiday range is priced as follows:
Festive Black blend

– RM 34 per sleeve* (

Orignal capsules

), RM 38 per sleeve (

Vertuo capsules

)

Holiday Flavoured blend

– RM 34 per sleeve (

Orignal capsules

), RM 45 per sleeve (

Vertuo capsules

)

Nespresso Advent Calendar

– RM 210 (

Original

), RM260 (

Vertuo

)

Nespresso Midnight Blue Nomad Travel Mug

priced at RM 149

Nespresso CitiZ Platinum Machine

priced at RM 1099
*Every sleeve contains 10 coffee capsules
Don't forget, this collection is only available for a limited time!
You can purchase the Nespresso festive collection via Nespresso Boutiques, the Nespresso mobile app, the official site, or through their Customer Careline.
More related recommendations: