Written collaboration: Aidil Azizul & Nur Zahirah
TGV Cinemas proudly announces the debut of IMAX with Laser Systems and 12-Channel Sound at TGV Pavilion Bukit Jalil! This latest technology aims to offer movie-goers an out-of-this-world cinematic experience with vibrant, lifelike visuals and multidimensional, realistic sound.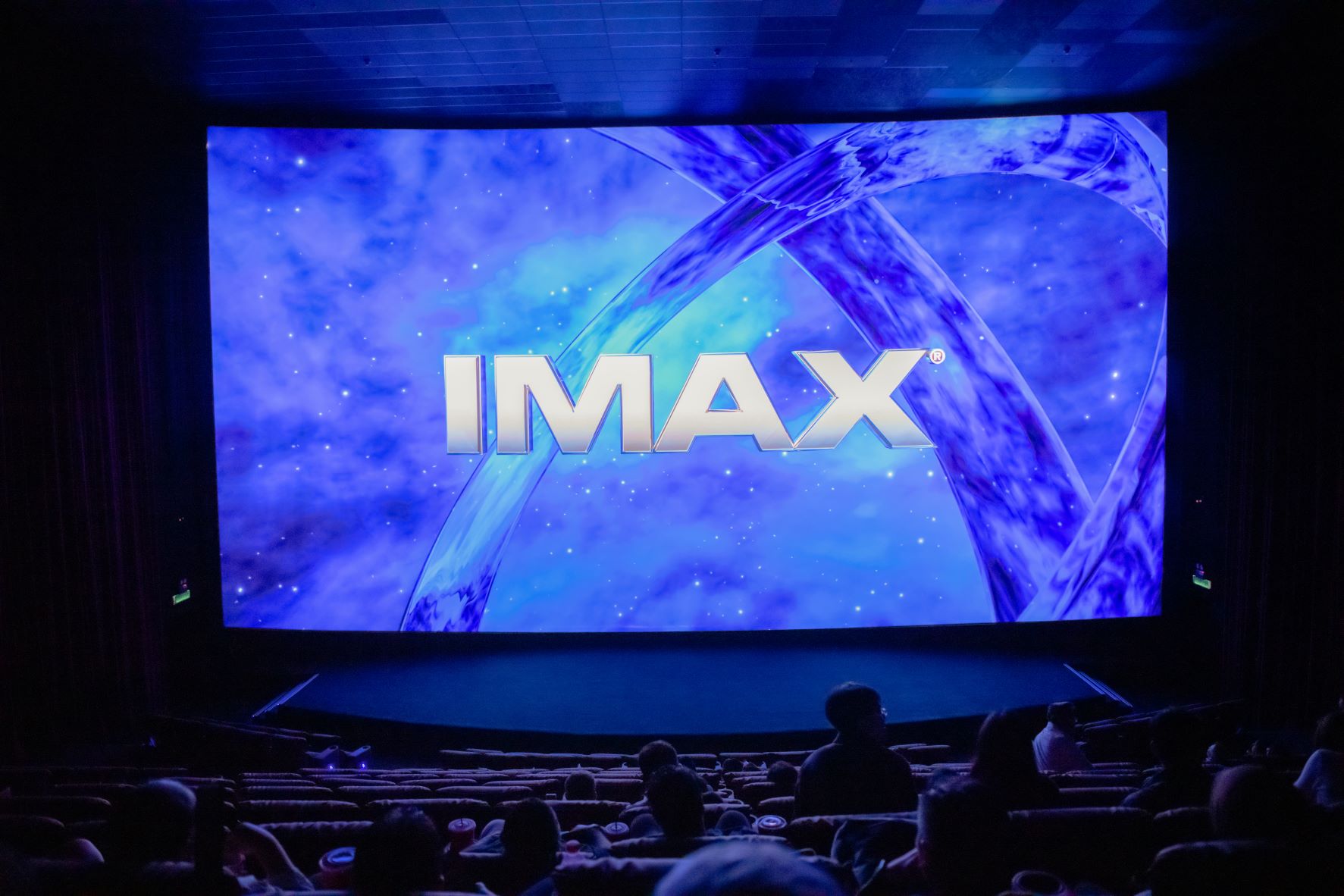 As part of an ongoing partnership, TGV Cinemas plans to introduce seven state-of-the-art IMAX with Laser Systems and 12-Channel Sound Technology setups across Malaysia, with TGV Sunway Velocity, TGV KLCC, and TGV 1 Utama as the upcoming locations to feature this advanced IMAX technology.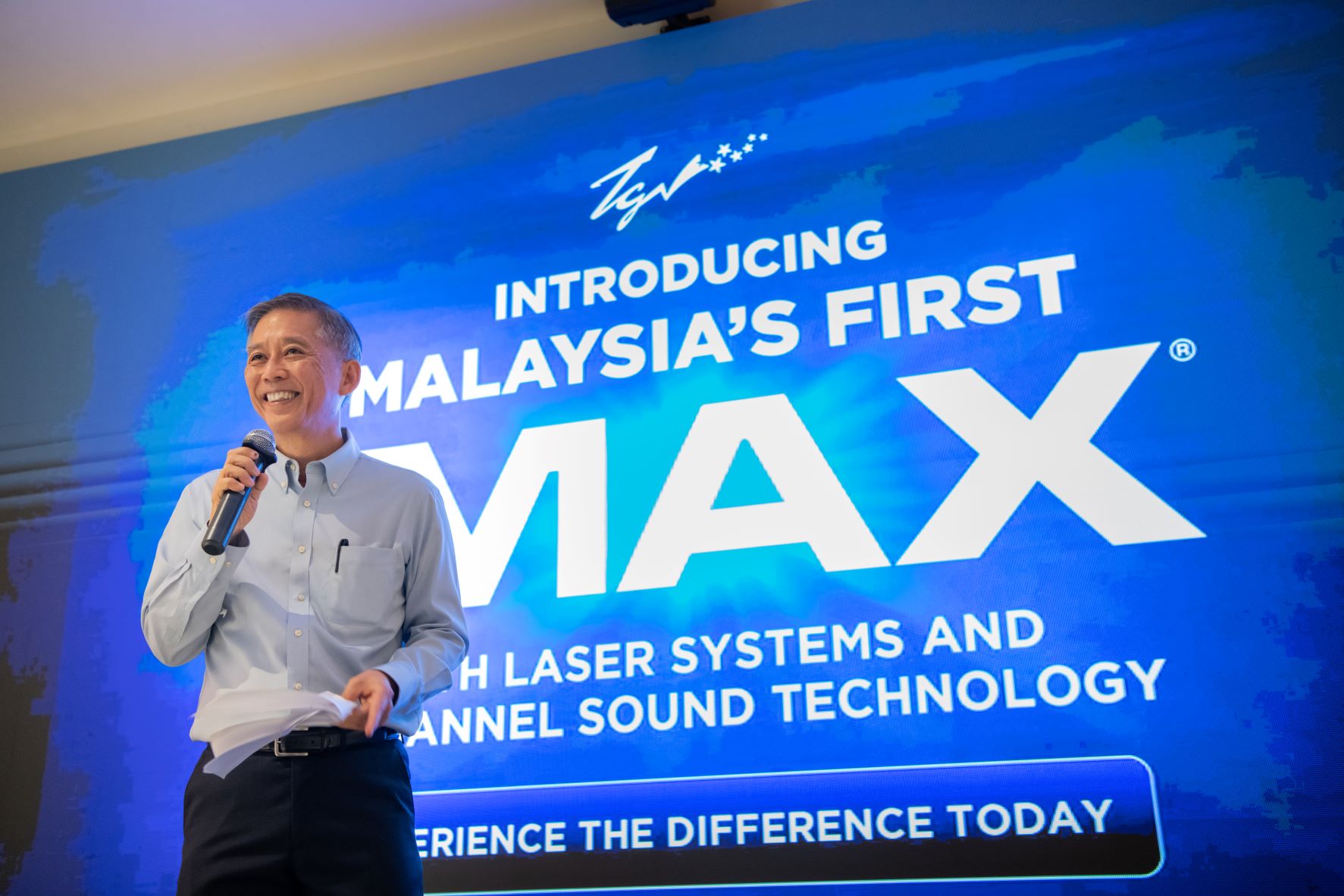 Tan Lay Han, CEO of TGV Cinemas, expressed his excitement and said, "Having introduced IMAX technology in 2011, we're excited to present IMAX with Laser Systems and 12-Channel Sound Technology in 2023. TGV Pavilion Bukit Jalil, with 16 halls and specifically designed lounges, is the perfect platform for this new IMAX experience. Our goal is to continually redefine cinematic innovation, and deliver the best movie-going experiences, with more locations coming soon."
The enhanced IMAX halls offer movie-goers:
A New Dimension in Immersive Sound
IMAX's 12-channel Sound Technology, complete with additional side and overhead speakers, enriches the audio experience. This technology ensures viewers feel every nuance, from the gentlest whispers to the thunderous roars- as if they are truly in the moment.
4K Laser Projection System
Witness a new level of detail and heightened resolution with sharper, clearer, and crisper visuals. The 4K Laser Projection System promises the most vivid and outstanding visuals on the biggest screens, delivering an unparalleled visual experience.
Prepare yourself for an unparalleled cinematic journey - feel the different version of IMAX with Laser Systems and 12-channel Sound Technology at TGV Cinemas today.
For more information, you can check out their TGV's official website!
---
ProductNation Live Review — TGV IMAX with Laser
We had an opportunity to experience the IMAX with Laser in TGV Pavilion Bukit Jalil ourselves and we must say that it unquestionably lives up to expectations. Throughout the film, specific details managed to seize our attention, from the screen to the audiovisuals, rendering the hour-and-a-half watching experience so engaging that we didn't yearn for an intermission.
- The All-You-Can-Fit Hall
As we stepped into the IMAX hall, the screen was massive. Well, if you compare it with normal screens, this one truly impresses. It stretches from ceiling to floor and curves from each side, taking up all of your visual space, and pulling you right into the movie to live out your cinematic dreams. Due to the screen's size, it goes without saying that the theatre is also larger than your usual cinemas.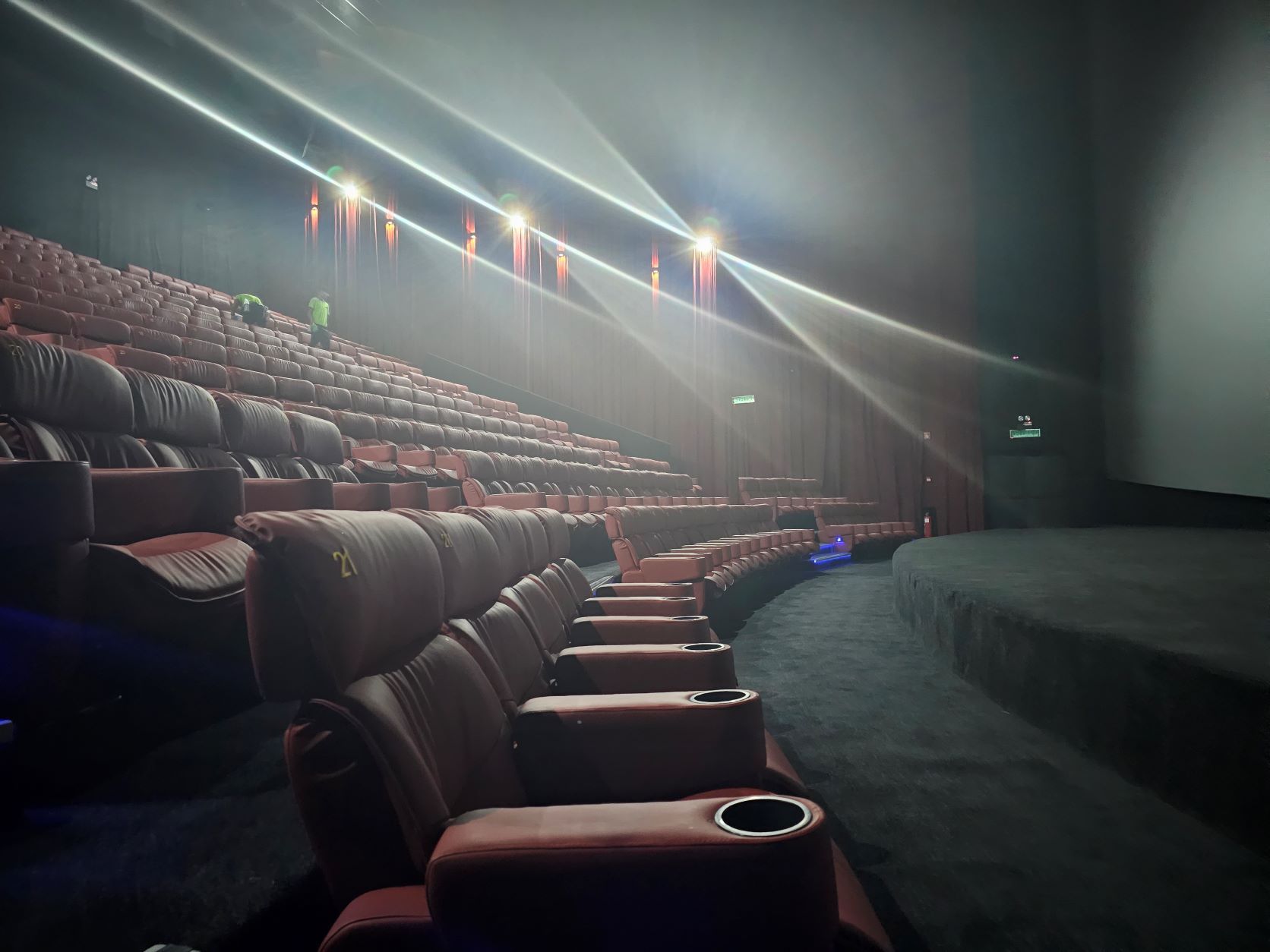 It can probably fit two small theatres in here but who needs them when you can have this one colossal entertainment playground? The bigger the better they said and we have to agree on this matter. 
- All About the Visuals
Enough with the screen, now let's talk about the highlight of the review: the IMAX with Laser Systems. This visual system is relatively new to us but it's not hard to see how different it is as compared to traditional projection technologies. As we watched The Marvels, we noticed that the colours were crystal and vivid; the contrasts were deep, which is something you would appreciate from watching a film involving intergalactic fights and light-based superpowers. Imagine watching movies like Oppenheimer and Interstellar with this screen — the experience would literally be mindblowing.
So, every time there's action on screen, you can see how sharp and smooth it is, and whenever an explosion happens, the screen attempts to capture its best effects. Also, if you're a sucker for outfit-changing superheroes, you can definitely admire the detailings on the character's outfit due to the colour sharpness and intense ultra-definition clarity. There are three superheroes featured in this film so it's satisfying to know that there isn't any letdown in the visuals of the costume department either.
Speaking of sharpness, the contrast needs to be given a round applause. You can tell how great (and helpful) it is, especially if you're watching scenes in dark settings where most screens wouldn't be able to balance it out, thus resulting in a squint marathon to make out what you can.
But with IMAX, the effects come through even in the darkest of scenes, though sometimes they can be way too bright during saturated scenes which might not be for some people whose eyesight are sensitive. That said, for those with visual conditions, you could wear blue light glasses to reduce your eye's exposure to the screens. As a result, you are able to watch the movie with peace of mind!
- Sounds from Cinematic Dimensions
SOUND-CEPTION! Just like the visuals, the audio system also does not disappoint. The quality is crystal clear, and it's like they've plucked the sound effects and dialogue right out of the movie and placed them all around you so you're completely engulfed and immersed. You can also feel them move around you and vibrate through your seat as you watch major fights break out on screen.
From the beginning to the end, we really enjoyed some of the thunderous explosions and light-throwing fights thrown at us — in a literal sense!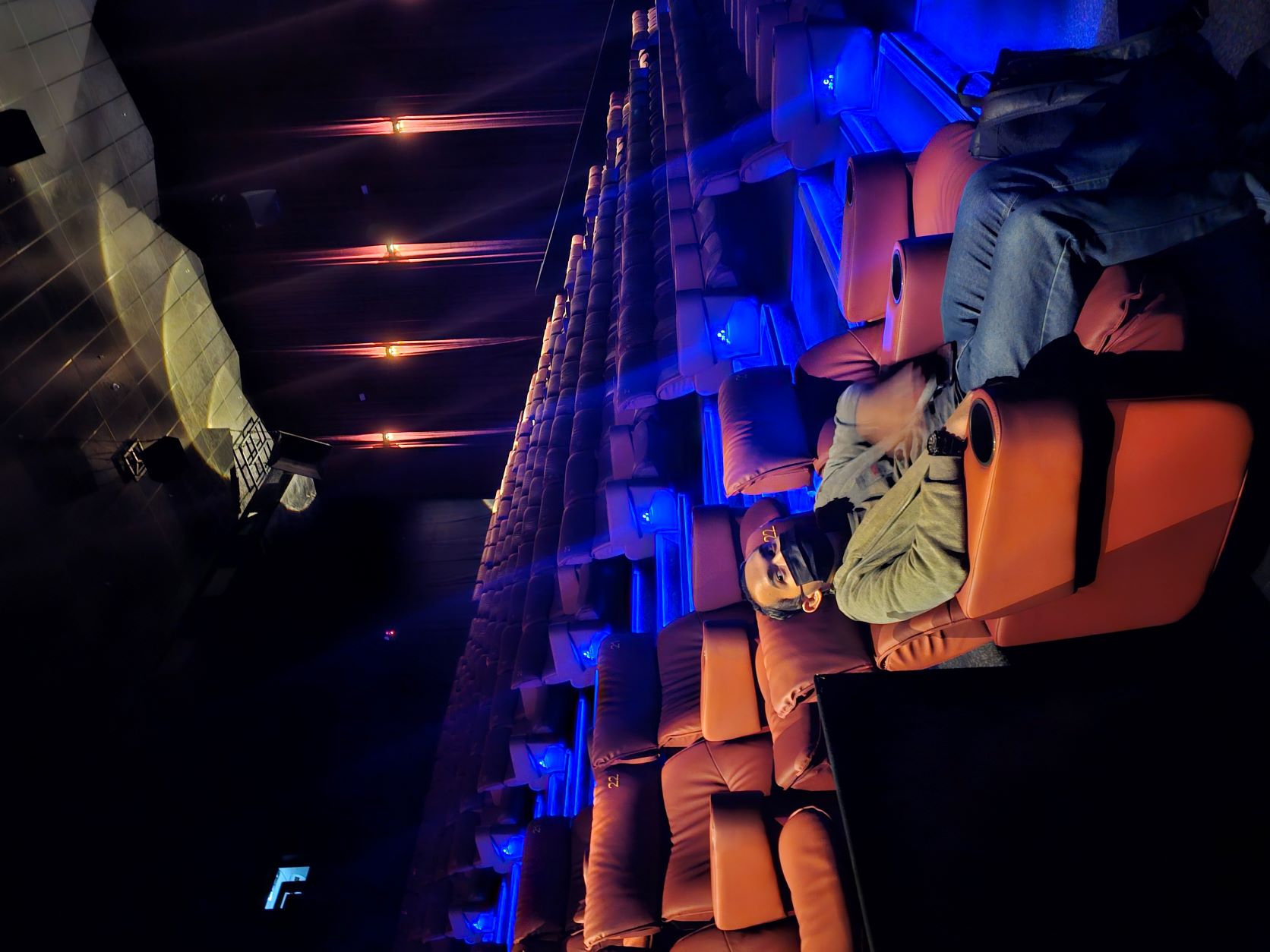 But, in the spirit of keeping it real, we've got to admit one tiny thing. While the 12-channel sound delivers every musical note (spoiler: yes, there's a song sung in the middle of this film) and dialogue excellently, some bass enthusiasts like us might feel that certain scenes missed the mark when it's blasting surround sound system could have impacted the scene tenfold.
---
There are so many things we can talk about but suffice to say, this experience has been worthwhile. The IMAX with Laser Systems and 12-Channel Sound at TGV Pavilion Bukit Jalil provides such an astounding visual and audio experience that you might need especially when a movie you're anticipating is being shown. For those seeking a cinematic immersion beyond the ordinary, this is your chance to experience something new.
All in all, it's really nice to see that with the advent of more audiovisual technologies, movie theatres rise up to the challenge. It delivers movie-goers with an enhanced and immersive experience, making the act of going to the movies not just a form of entertainment, but a memorable event in itself. We don't know about you, but for what this IMAX setup brings to the table, we'll definitely be coming back especially if it involves heavy-hitting visuals and a score that'll raise goosebumps.
So, keep TGV in mind the next time you're deciding where to catch that big blockbuster movie or any movie it premieres. Secure your ticket on their app, choose your seats, and get ready for a unique movie experience.
Enjoy the show!