Adventure calls on card gamers! Magic: The Gathering (MTG), one of the world's most popular trading card games, is getting a new set, The Lost Caverns of Ixalan.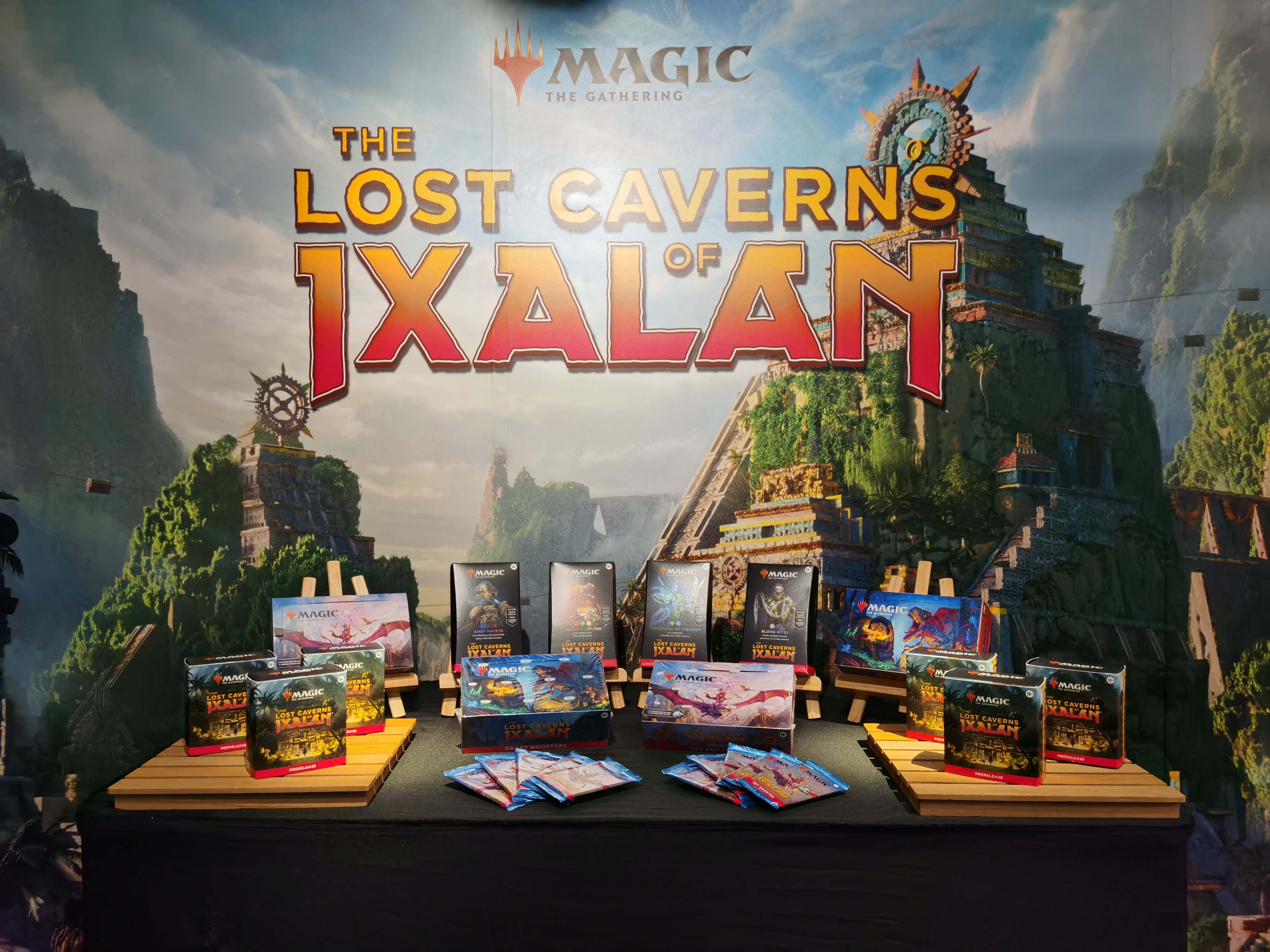 Brought to you by Wizards of the Coast, this latest released set brings players back to the prehistoric-inspired realm of Ixalan, where mystery has revealed itself in the deep underground caverns, promising treasure and undiscovered dangers.
---
Race to the Core
Four rival factions descend into the caverns of Ixalan, racing to be the first to uncover the source of Ixalan's power. 
Will you walk with Dinosaurs of the Sun Empire, seek fame and riches with The Brazen Coalition of Pirates, revel in demonic shadows with the Legion of Dusk, or heed the call of the depths from the shamanistic Merfolk?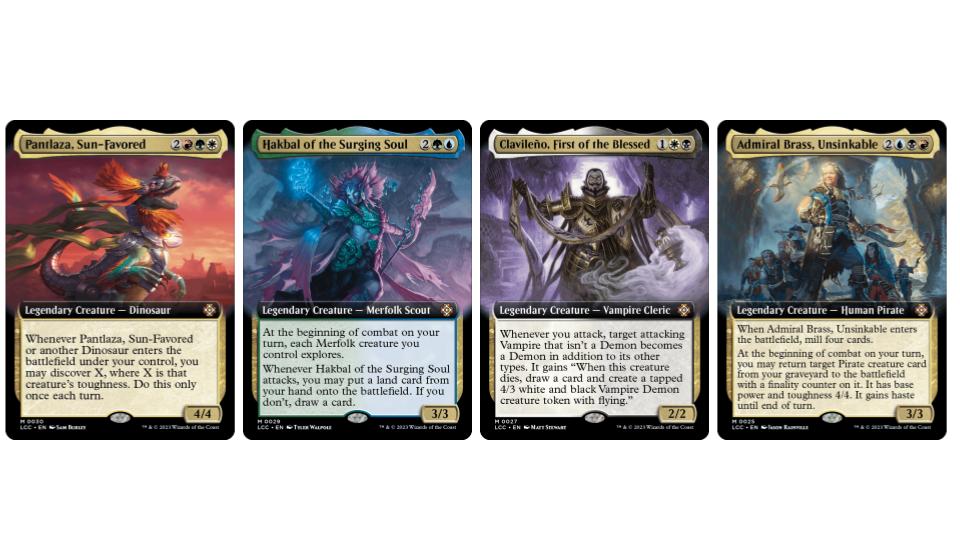 Each faction is represented in a preconstructed Lost Caverns of Ixalan Commander Deck, ready to be played straight from the box for both new and experienced players.
---
Delve Into New Mechanics 
As you discover the Lost Caverns of Ixalan, you decide how to conduct your expedition with new thematic gameplay. No matter which tools you choose, each mechanic will provide unique gameplay directions which may benefit you or be your undoing.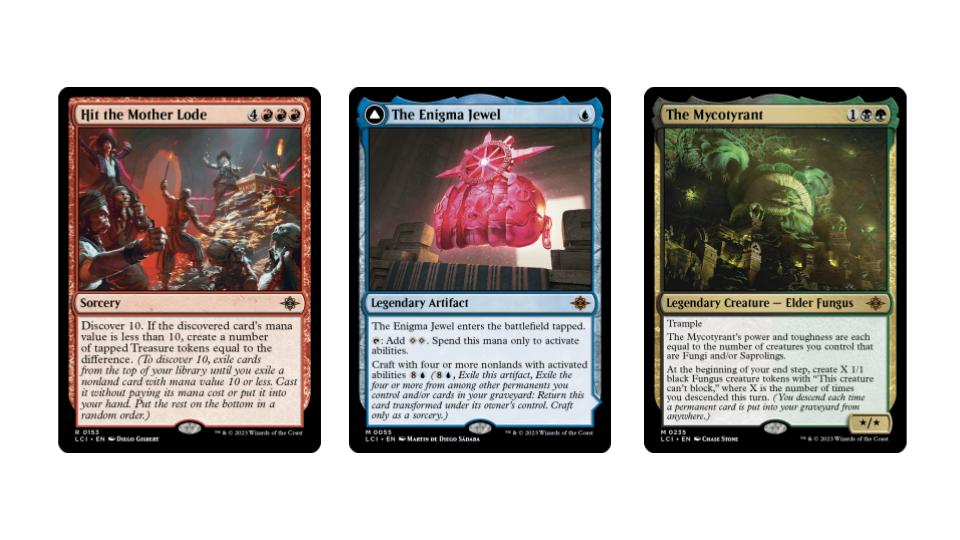 Adventurers can pick and choose from three different game mechanics, which include:
Descend

– Trigger effects based on the number of permanents put into your graveyard on a given turn, remembering the lessons of those who were lost. 

Craft

– Transform artifact cards into powerful new items when paying mana and exiling the required components.

Discover

– Exile cards from the top of their library until they find a non-land card of equal or lesser mana value to cast for free or put into their hand.
A Collaboration 65 Million Years In The Making 
Fans of Ixalan and Jurassic World, there's something for you too! The next Universes Beyond collection arrives with Jurassic World, bringing the excitement and thrills of the blockbuster franchise. 
Featuring charismatic characters, clever dinosaurs, and fantastic locations, these cards can be found occasionally in Set Boosters, in every Collector Booster and some Secret Lair drops.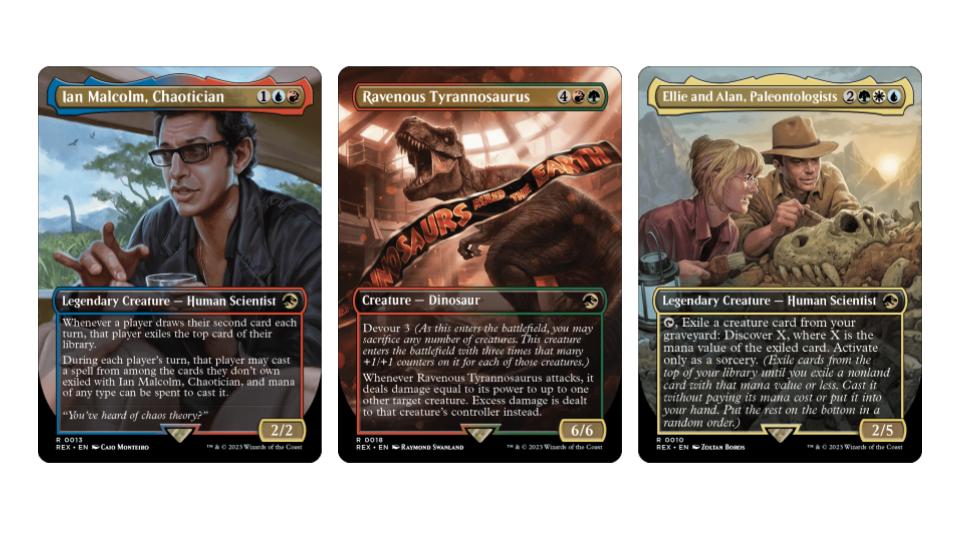 Hold a piece of the park with a total of 26 collaboration cards including Ellie and Alan, Ian Malcolm, and the classic Tyrannosaurus.
---
Discover Special Guests and Treasure Troves
What's more, debuting with this new set are powerful Masters release-level reprints and artifact reprints in dazzling new art! 
These aesthetically reimagined cards come with the introduction of Special Guests, each bringing their unique and powerful effects as they join the expeditions into the depths.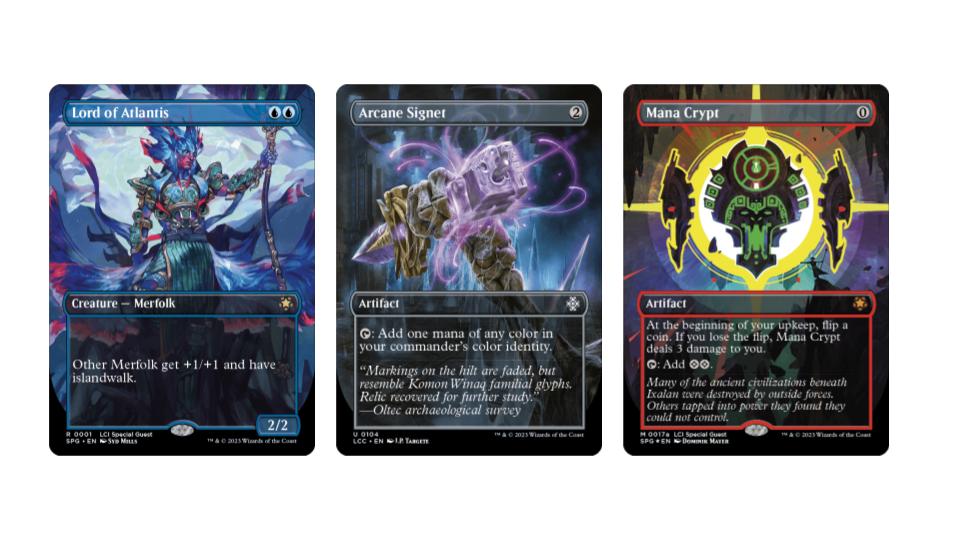 The new cards can be excavated as non-foil Box Toppers in Draft and Set Booster boxes, as well as in traditional foil in Collector Booster boxes.
---
Adventure In Style
Behold the natural beauty of Ixalan – with gorgeous new styles and returning fan-favourite treatments to collect. 
These cards can be found exclusively in Collector Boosters and extremely rare Cosmium Neon Ink cards. 
Meanwhile, the Gods of Ixalan remind us of their power with Showcase Frames designed to represent the horrific beauty of the underworld. 
Additionally, collectors can find stunning treatments such as Mesoamerican, Travel Poster basic lands, Extended Art, Borderless, and more throughout all Lost Caverns of Ixalan boosters.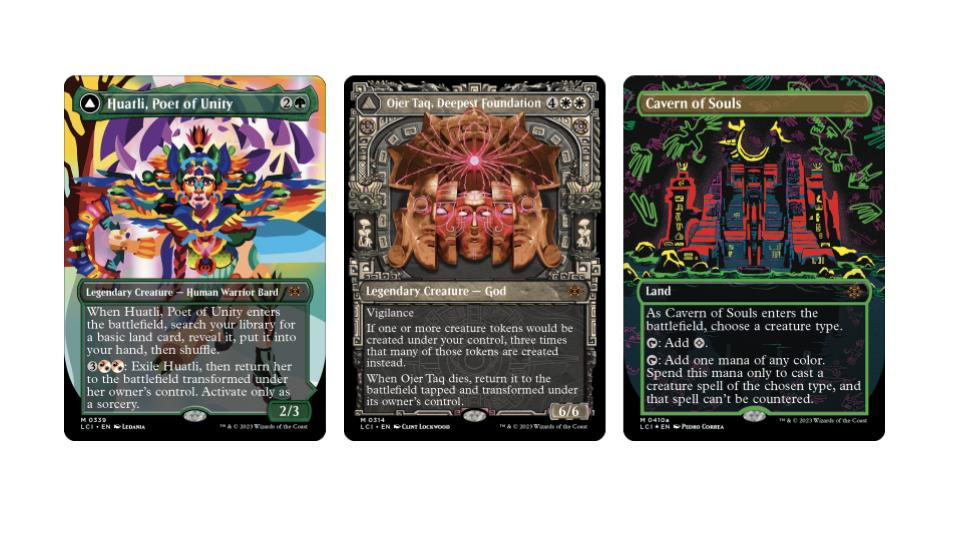 In total, Magic: The Gathering "Lost Caverns of Ixalan" card packs include:
Draft Boosters

Set Boosters

Collector Boosters

Commander Decks

Prerelease Packs

Bundles

Gift Bundles
---
Magic Open House
Starting from 15 November 2023, the Magic Open House will occur at WPN Premium stores in Malaysia. Aspiring planeswalkers who are interested in learning how to play MTG can head down to play their first game.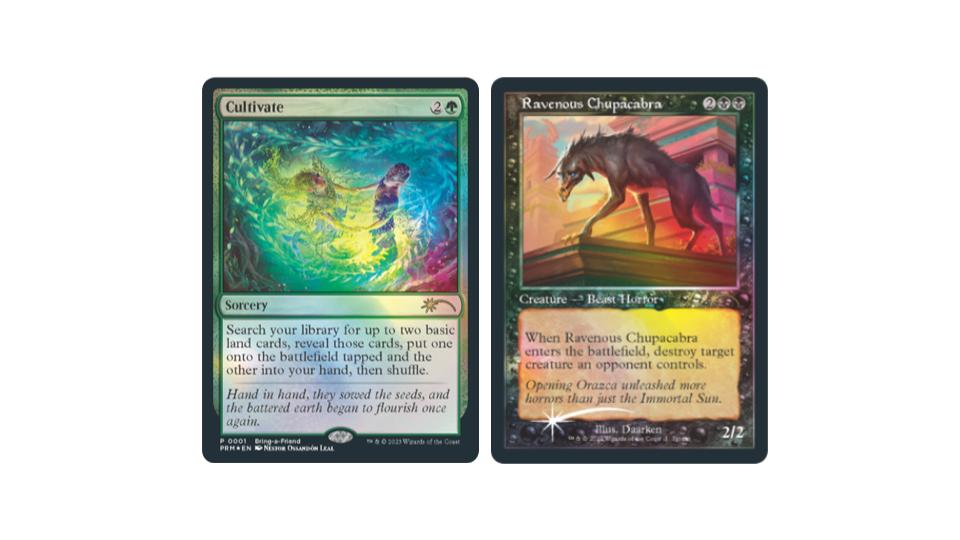 All attendees will receive an exclusive promotional card, "Ravenous Chupacabra", and players who bring a friend down to learn Magic will receive a second promotional card, "Cultivate".
For more details on the participating stores, players can check the Wizards Store Locator.
---
So, as the factions of Ixalan race to the hidden core of an underground world, who will you join on your expedition? 
The Lost Caverns of Ixalan Prerelease will start on 10 November and will be released on 17 November on tabletop.
For more information on Lost Caverns of Ixalan, visit their website.