For centuries, watches have been status symbols—and just like everything else, it has changed quickly and rapidly over the years. From pocket watches to wristwatches, from analogue to digital and now to smartwatches, one thing never changes: it's still a functional accessory, and one of the most important things about accessories is that they have to look nice.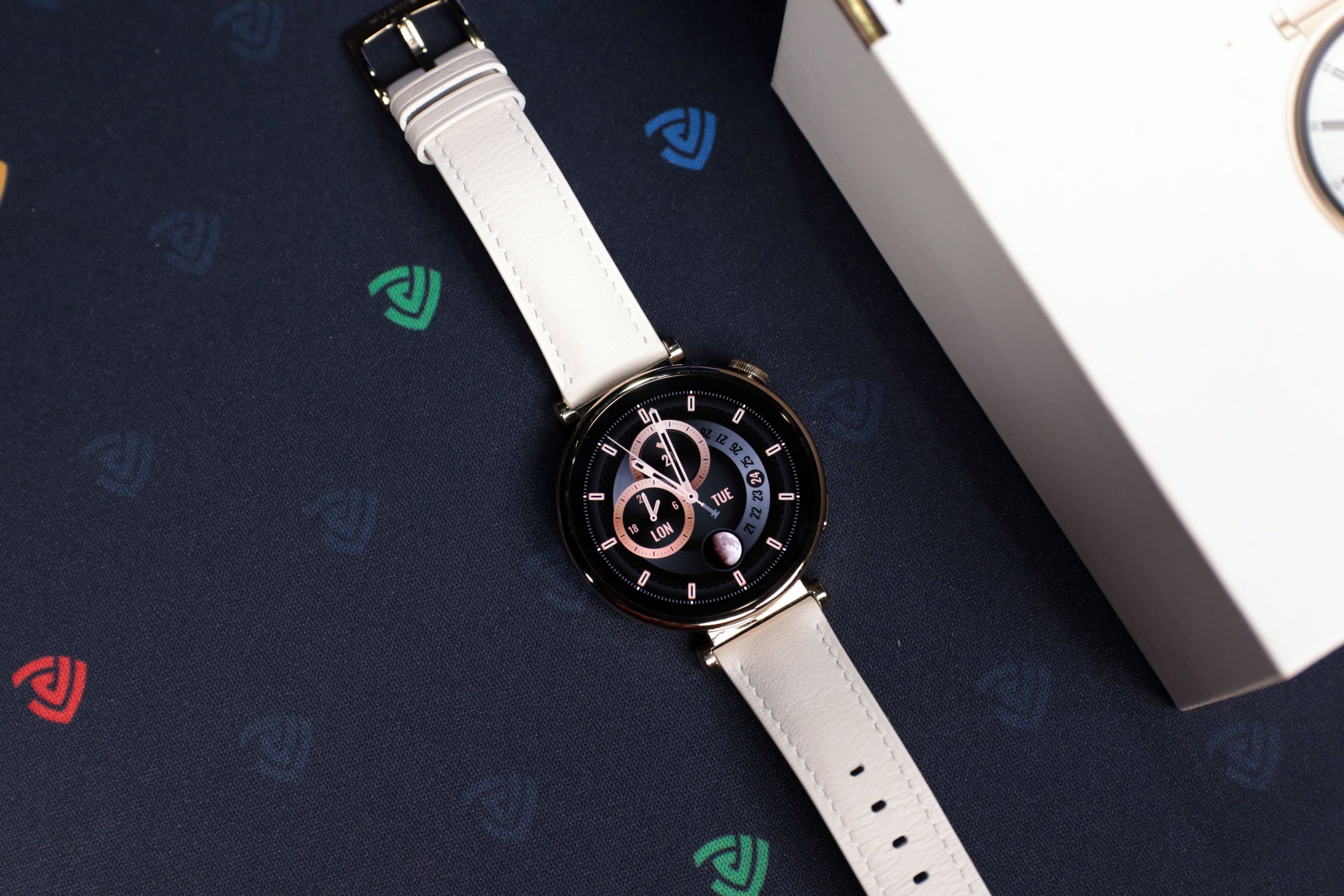 The Huawei Watch GT 4 (41mm) understood the assignment perfectly. When I first saw the watch, I really thought it was one of the most stylish smartwatches I've seen—it has all the elegance of traditional timepieces with the modern functionality of smartwatches.
With aesthetics clearly at the forefront of Huawei's design language when making the Huawei Watch GT 4, how is it functionally? Well, we're here to find out.
---
Design 
The Huawei Watch GT 4 comes in two different sizes with pretty stark design differences between the two. The 46mm variant is bigger and more masculine, as it stands, looking pretty similar to last gen's Watch GT 3. It's a pretty nice-looking watch on its own, but our focus today is on the 41mm version, which is feminine and features, truth be told, a more stylistic design.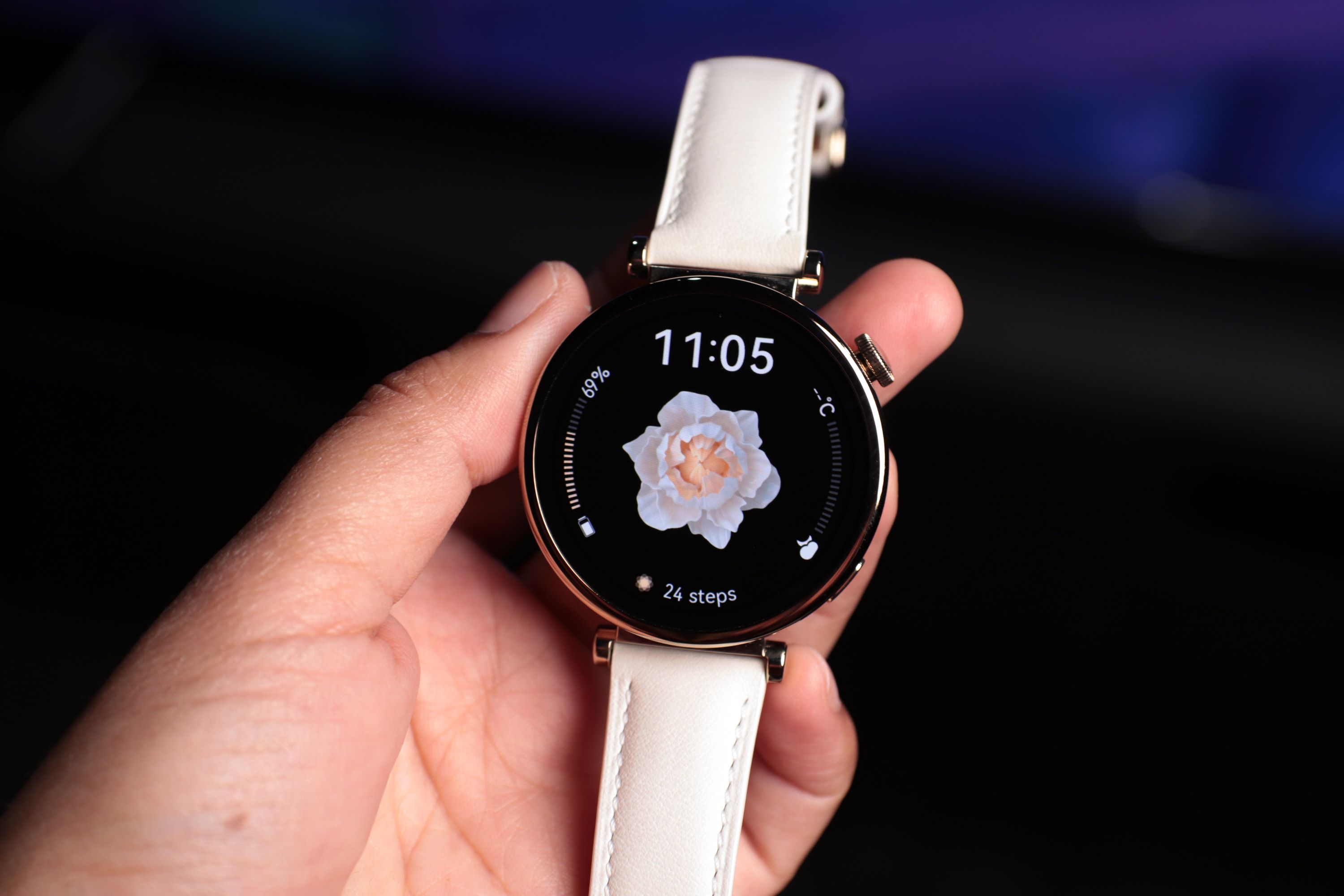 It isn't hard to see that aesthetics was at the forefront of the Watch GT 4's design language. Designed with a nod to classic watch aesthetics, the Watch GT 4 features a  sleek and sophisticated look that is clearly styled after traditional watches. The model we reviewed was in Light Gold, with a white leather strap that really reinforces that image.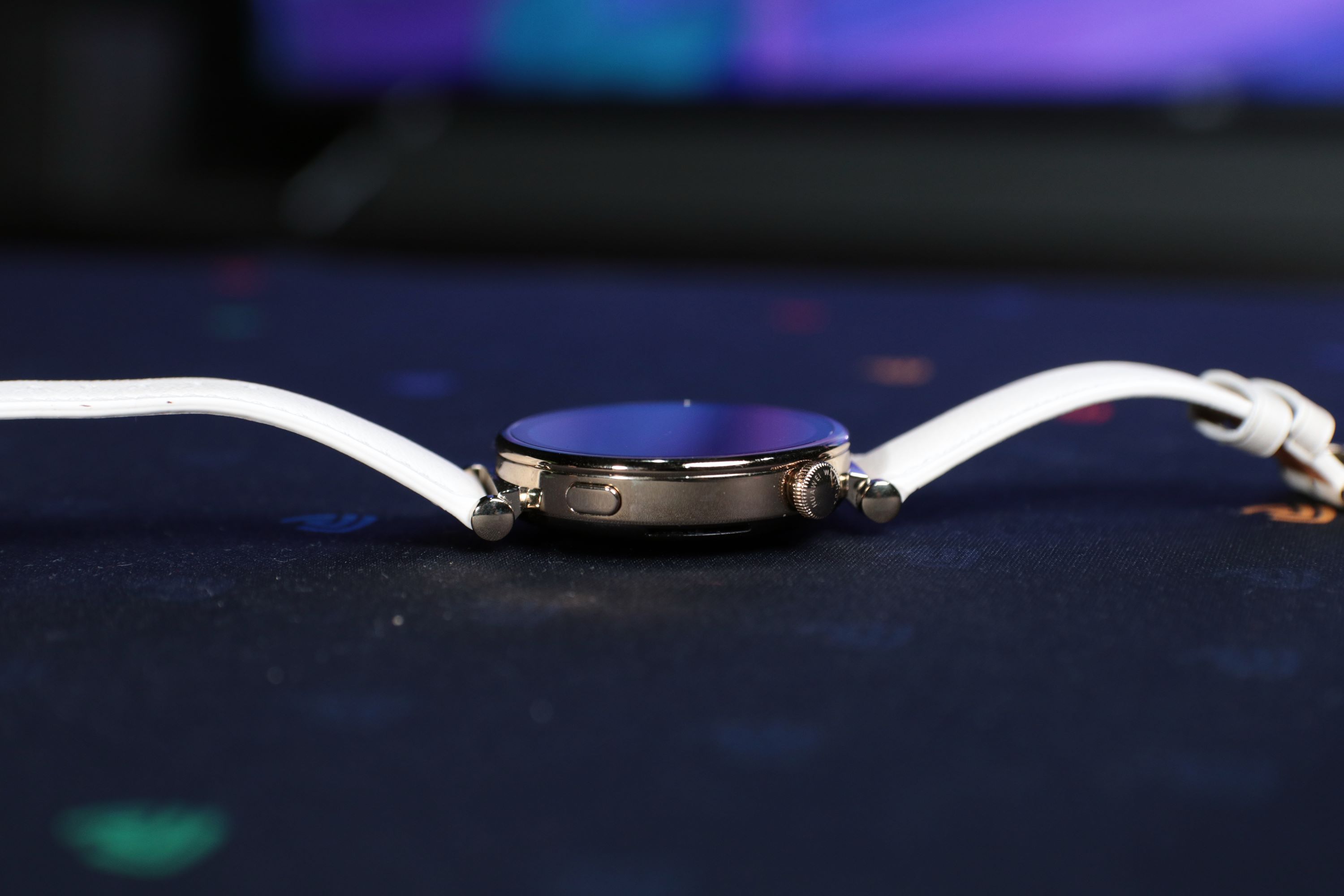 The body of the watch itself may seem a little thick at first, but by virtue of design, it really doesn't look like it. I have pretty small hands, but the watch fits me just perfectly and I received plenty of compliments on how it looks. All in all, Huawei really did a great job on the design for the Watch GT 4.
---
Display 
The Huawei Watch GT 4 boasts a 1.32-inch AMOLED display, which is pretty brilliant and vibrant. It's bright enough to be readable even under direct sunlight, which is a great boon.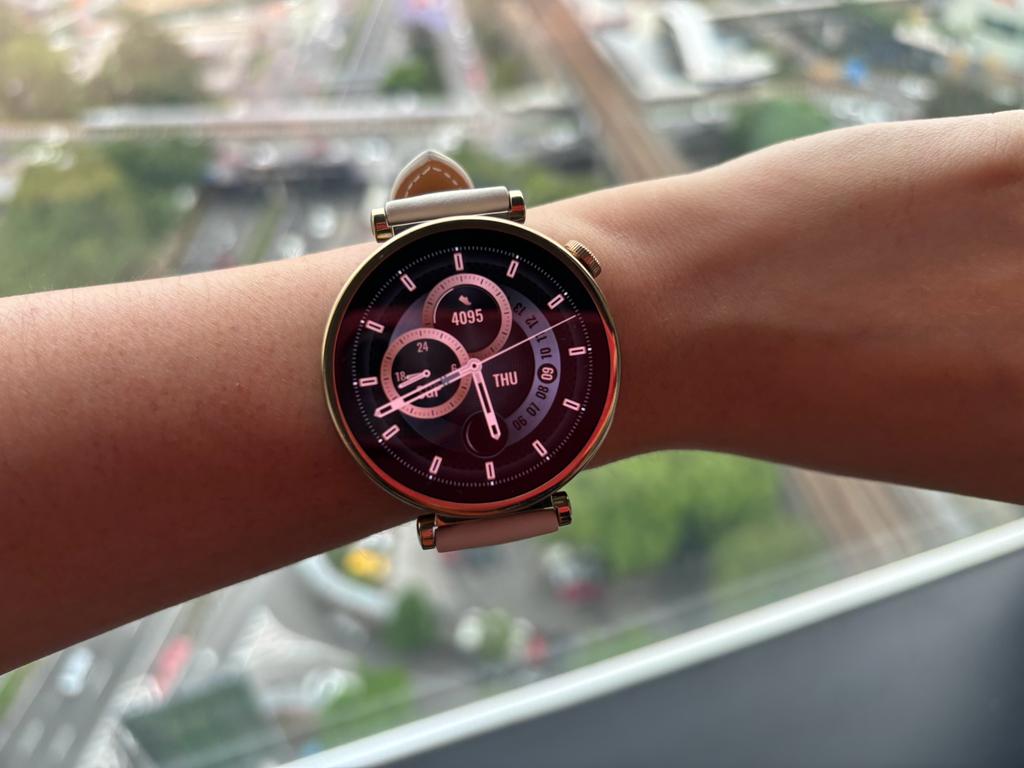 It's also pretty responsive, especially the raise-wrist-to-wake function that I've always struggled with in other smartwatches. That is to say, I found the rotatable button on the right a little too sensitive. Just a slight touch would make it scroll too far, which can be a little annoying at times. Then again, I don't really use the buttons much: most things can be accessed through the touchscreen itself.
Sadly, though, there aren't a lot of watch faces available in the connected Huawei Health app, unless you buy them. There are 16 watch faces preloaded into the watch, with both digital and analogue options, but as far as customization goes, that's about it. 
The other watch faces are available for purchase, of course, ranging from RM1.90 to RM12.99 and more. You don't even get a preview before committing to one. Coming from a highly customizable Amazfit smartwatch, that was a little disappointing for me.
---
Performance
Running on Huawei's HarmonyOS, the Huawei Watch GT 4 offers a smooth enough user experience. It does pretty much everything you need a smartwatch to do, from tracking steps and workouts to monitoring your heart rate and sleep analysis.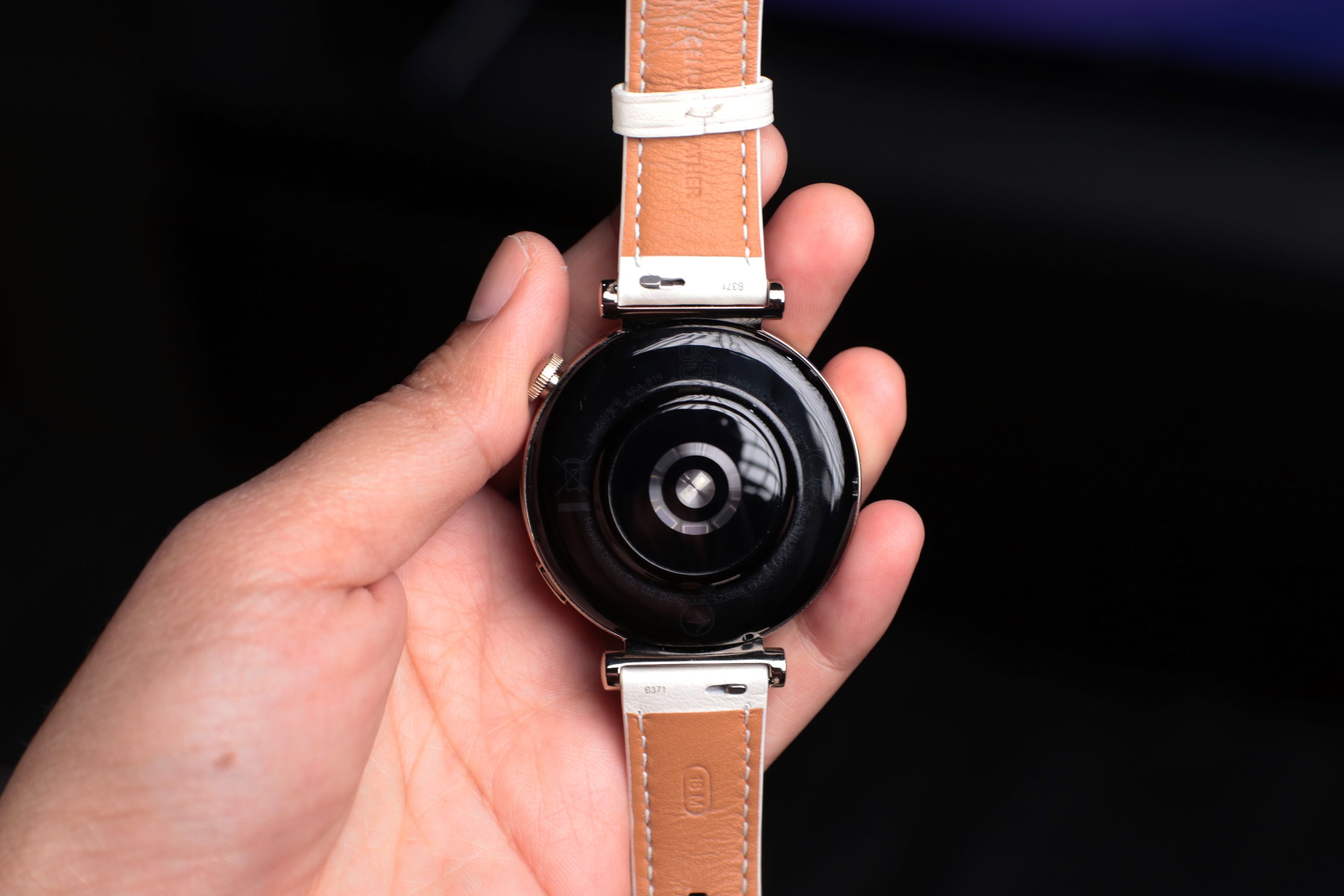 The watch is compatible with both iOS and Android devices, though the latter is most definitely the better choice. Notification alerts are prompt, with barely any delays. You can't reply to messages directly from the watch, unfortunately, but you can answer calls (and make them on an Android) from the watch, thanks to the speaker and microphone on it. 
In the same vein, you can also play music from the watch, though you'll have to load the music into the watch through the Huawei Health app. This is only possible when the watch is connected to an Android phone.
HarmonyOS isn't my favourite operating system ever, but it works on this watch. Then again, I don't rely much on third-party apps for my smartwatches, so I didn't need Google on my wrist anyway—but if you do, then this might be a drawback for you.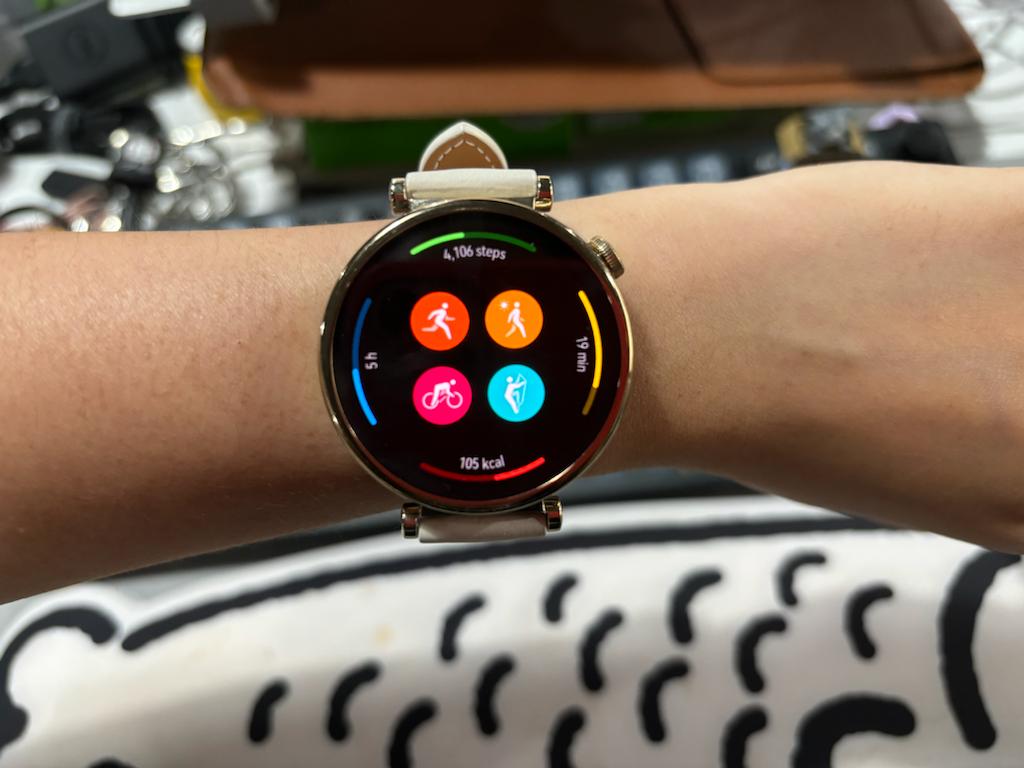 As for fitness tracking, the smartwatch does as a smartwatch does. It comes equipped with Huawei's new proprietary TruSeen 5.5+ HR sensor, promising improved heart rate tracking. It's practically impossible to prove how accurate it actually is anyway, but for everyday usage, it's pretty good.
It offers a multitude of fitness tracking options, though it surprisingly omits yoga. I did not quite understand the whole Clover thing, but the activity rings system is pretty intuitive and a surprisingly encouraging way to track daily movement. It tracks your calorie-burning rate, time of exercise, and standing time.
---
Battery 
The battery life on the Huawei Watch GT 4 is truly impressive. Huawei promised up to seven days on a single charge, which is quite the promise for a watch of its calibre. In practical use, it does hold up to that promise—falling a little short, maybe, ending with 15% on the night of the sixth day, but that's because I had everything turned on: Bluetooth, alarms, playing music, answering calls with it whenever I can, and daily sleep tracking.
In the above scenario, though, I did not have AOD on. I would figure that the battery life would be shorter with AOD turned on, but it shouldn't be by too much. Even so, the battery life is already impressive enough as it is.
Related articles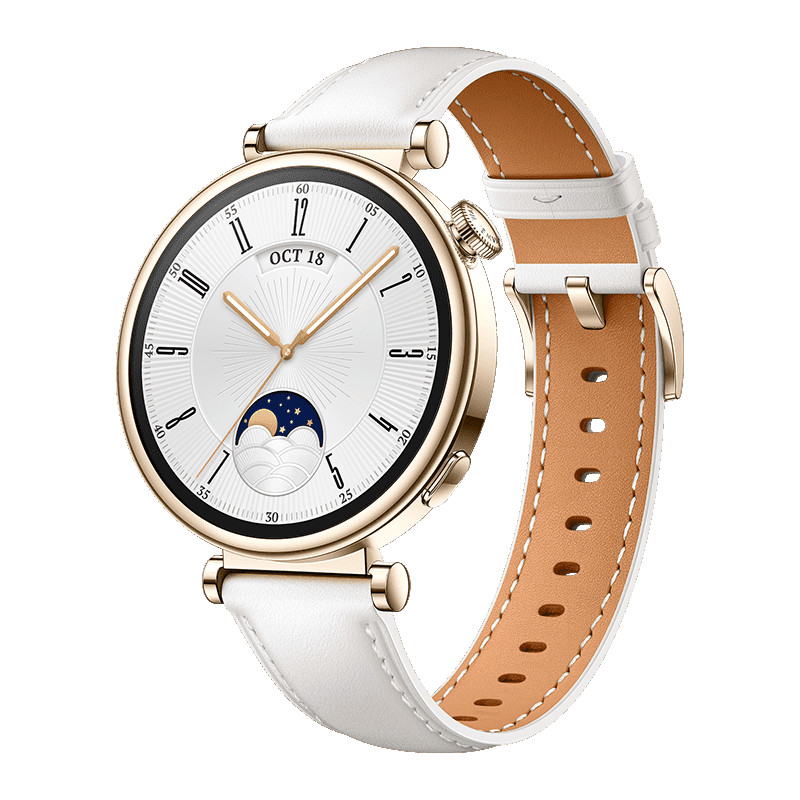 From

RM1,099.00
Check HUAWEI Watch GT 4 (41mm) price below:
add_circle
Bright display
add_circle
Long battery life
remove_circle
Lacks personalization
remove_circle
No third-party app support
The Huawei Watch GT 4 (41mm) is a smartwatch that brings you the glory of classic watch aesthetics along with smartwatch functionalities. Granted, the lack of personalization and third-party support is a little disappointing, but functionality-wise, it's very much enough to get you through your day. If nothing else, I'd give it full points for style.