When it comes to tablets, there are plenty of options out there, from iPads to a wide variety of Android tablets. Tablets are a great in-between device: more portable than a laptop, but with a bigger screen than your smartphone. It's a perfect device for those always on the go, especially students.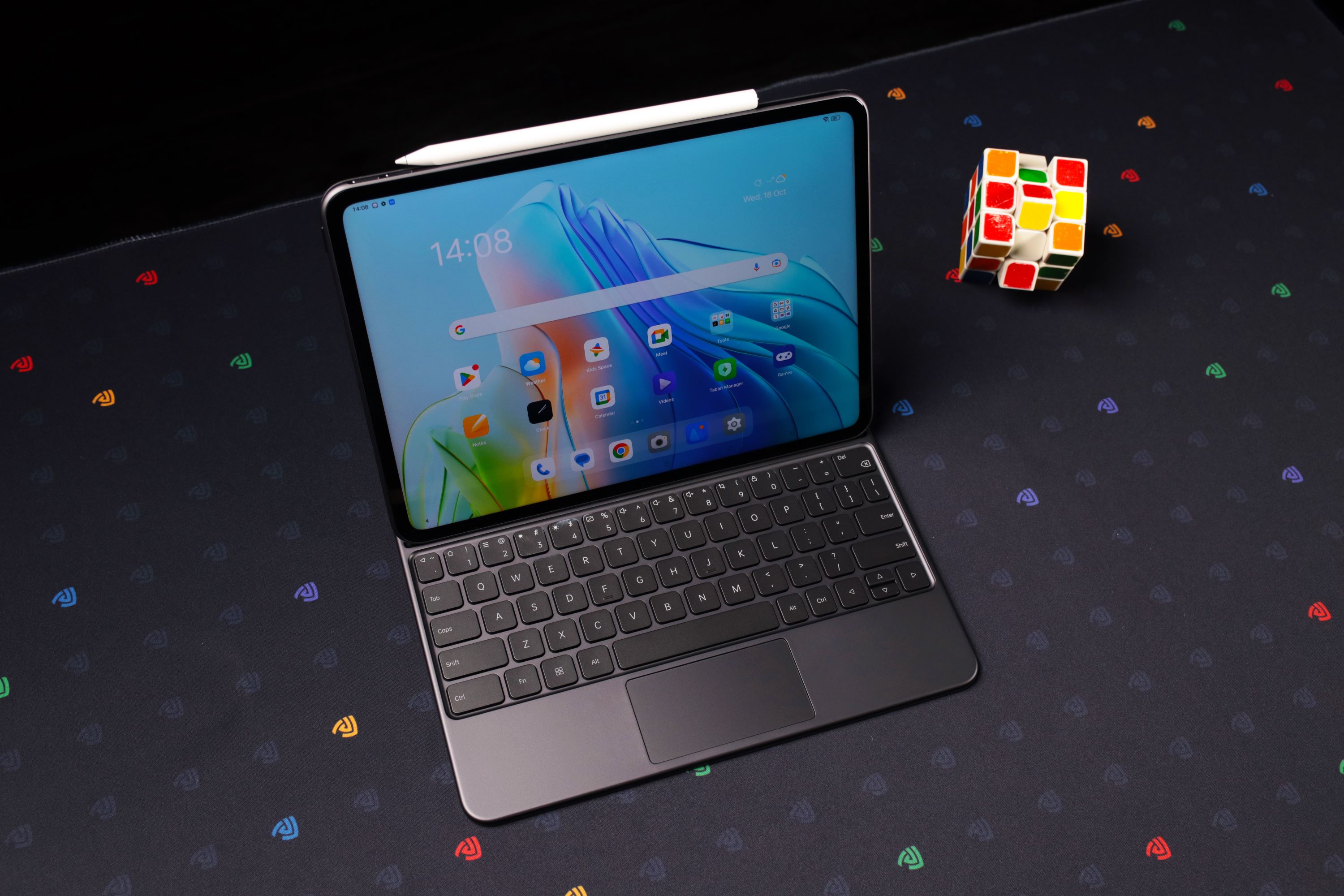 The OPPO Pad 2 is OPPO's newest offering in this aspect. It stands out in the way that it has a unique 7:5 'ReadFit' screen ratio, offering an optimal productivity view that feels more like the dimensions of a regular book in portrait mode, which is perfect for reading and writing.
We managed to get our hands on the OPPO Pad 2, so here's our review of it!
---
Design & Display
The build quality of the OPPO Pad 2 doesn't skimp on premium materials, featuring an aluminium frame and back, along with a tempered glass front. The design is polished, grippy, and resistant to fingerprints, ensuring the tablet not only looks sleek but also feels robust in hand.
My favourite part about the OPPO Pad 2 is the 7:5 aspect ratio that's different from the typical 16:10. This makes it a little wider and closer to the dimensions of a book when in portrait mode. As an avid reader, this makes for a very natural and comfortable reading experience.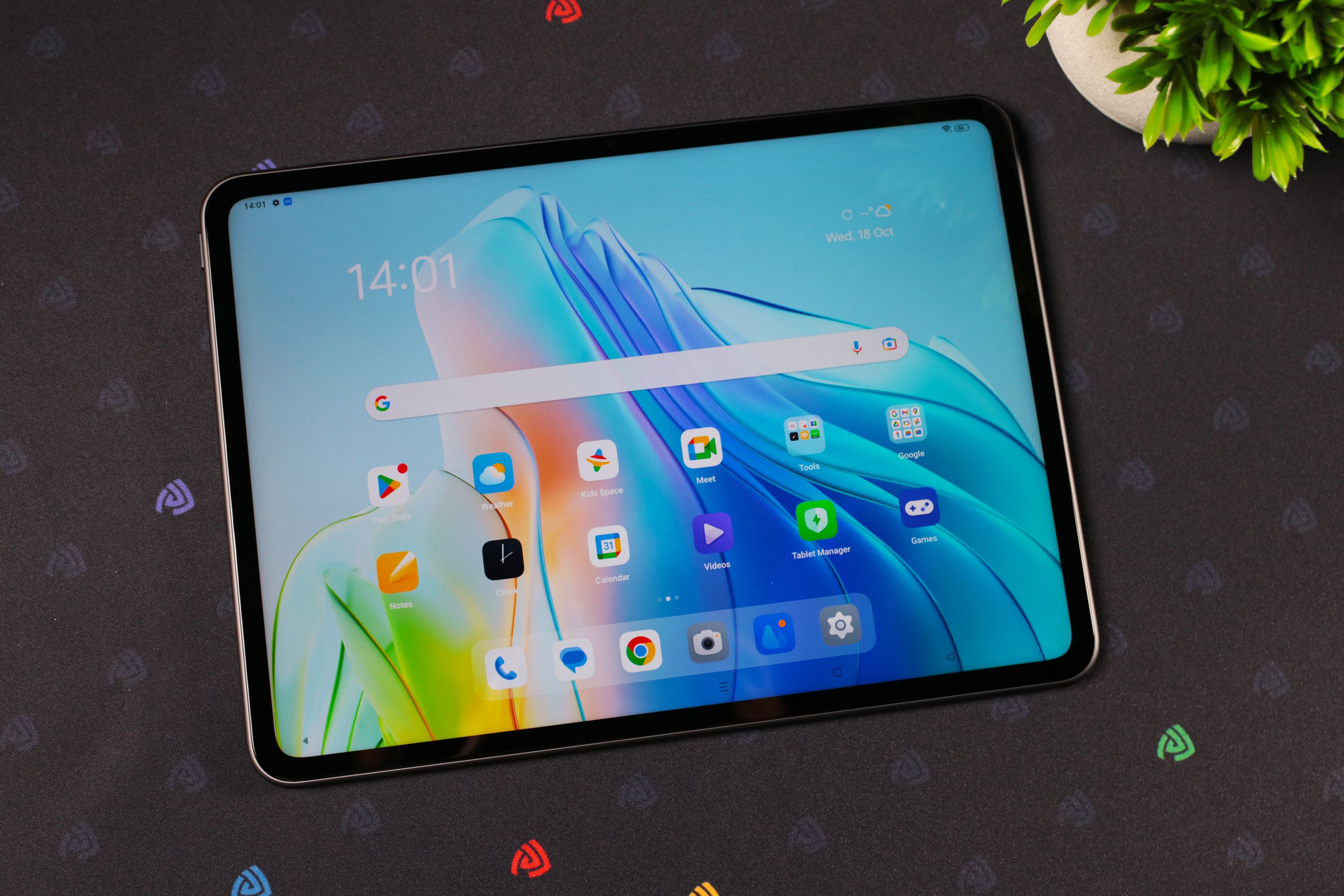 The resolution on the 11.5" screen is also pretty great, so watching movies or YouTube (arguably the second most popular use for tablets) is also great. It has a high refresh rate of 144Hz, which results in smooth images and faster touch response.
The screen has 500 nits brightness, which is pretty bright enough for indoor use but not so much for direct sunlight. Then again, if you're using it primarily as a reader like me, you probably won't find much reason to be under the sun; in fact, the lower brightness is somewhat easier on the eyes if you're reading in the dark.
---
Performance
The OPPO Pad 2 is powered by the MediaTek Dimensity 900, a pretty decent processor that is also found on the last generation OPPO Find N2. On the bigger device, it still runs pretty great and has great thermal management, meaning the tablet doesn't overheat even when you have a lot of apps open.
For a content-creating tablet, it certainly doesn't disappoint in the storage aspect. With an 8GB RAM and 256GB internal storage, it's certainly enough to store plenty of movies, ebooks, games, and all your drawings.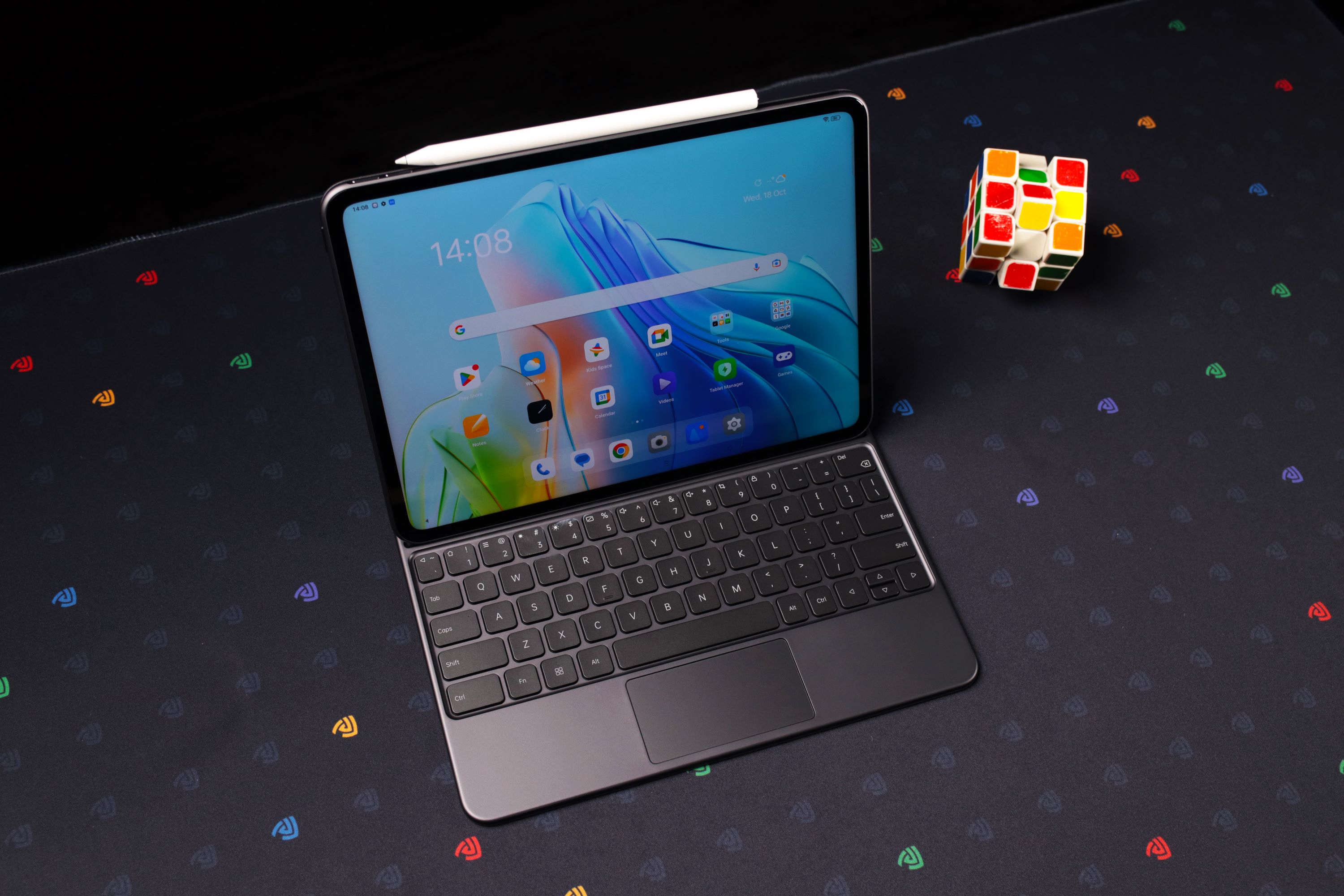 Now, I'm not the biggest fan of ColorOS thanks to the sheer amount of bloatware often found on OPPO's smartphones, but the user interface is familiar and intuitive enough even for those who have never used an OPPO device before. The bloatware problem was easily solved by some quick mass deletion.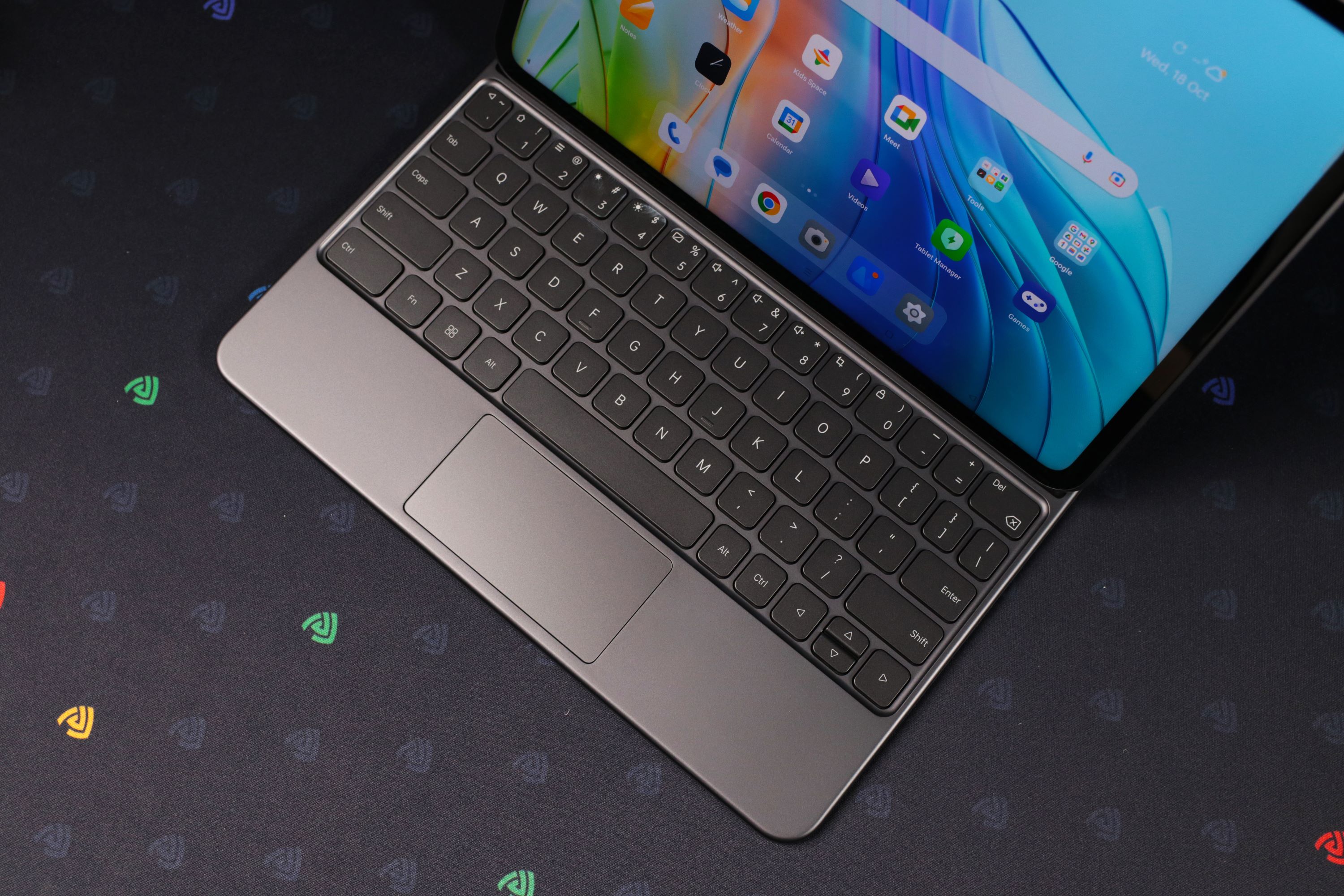 The tablet also supports a range of accessories, including a stylus and smart keyboard, which we got alongside the tablet itself. Both connect magnetically to the tablet, though not strongly. The pen has the propensity to slip off when you're gripping the tablet on that side. I was a little disappointed by the keyboard as well, as the keys were overall shallow and were not very nice to type on.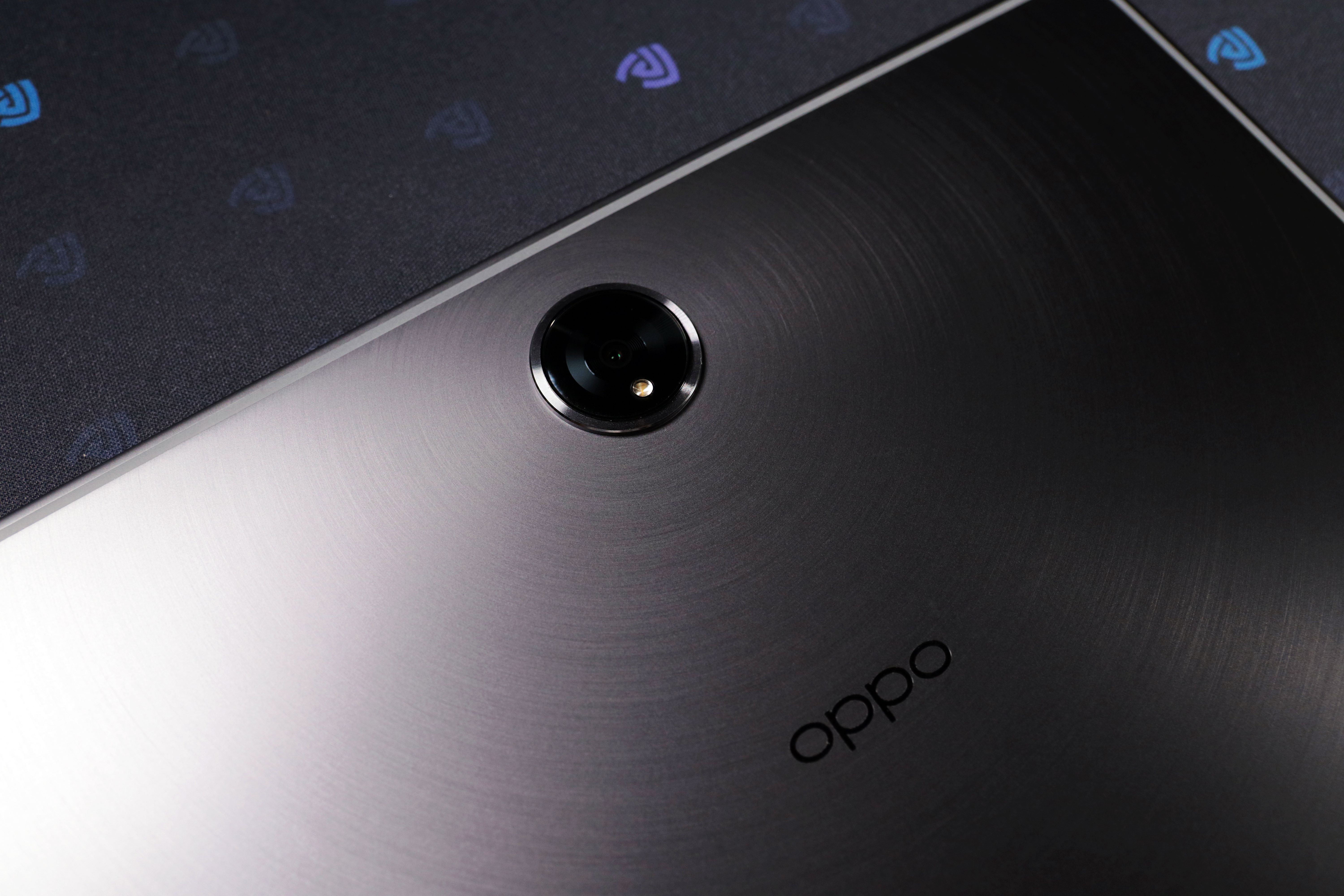 And lastly, while not the primary focus, the tablet's camera setup is more than adequate, with a 13MP rear camera and an 8MP front camera. These cameras deliver solid performance for standard tablet photography and video conferencing.
---
Battery
The OPPO Pad 2 houses a massive 9510mAh battery that delivers up to 19 hours of continuous use. 
There's also OPPO's signature 67W SuperVOOC charger in the box for superfast charging that can replenish the battery in just over an hour. I was pretty impressed by the battery performance of the tablet.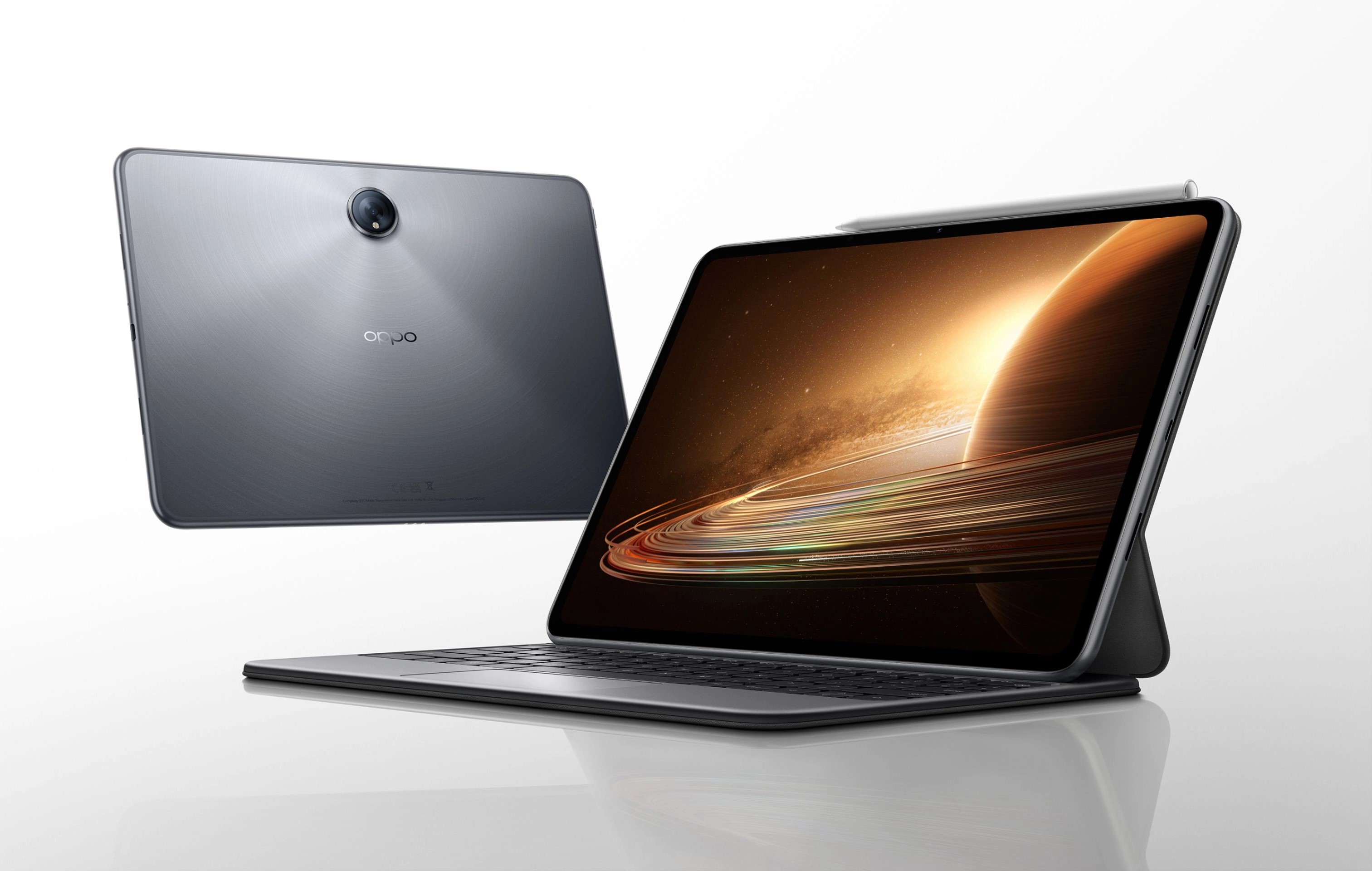 From

RM2,599.00
Check OPPO Pad 2 price below:
add_circle
7:5 aspect ratio; similar to an A4 paper when in portrait mode
add_circle
Decent processor
add_circle
Long-lasting battery with fast charging capability
remove_circle
Some Android apps may not be optimized for the 7:5 screen ratio
remove_circle
Keyboard and pen dislodges easily
The OPPO Pad 2 is a compelling option for those seeking a high-quality Android tablet. It offers a superior display, robust performance, and excellent battery life, all packaged in a sleek design. With its competitive price point, the OPPO Pad 2 is a tablet that can satisfy both productivity needs and entertainment desires, making it a strong competitor in the market.