If you know me, purple's my favourite colour ever, and no one's happier about the purple-naissance that seems to have swept the smartphone industry lately. Recently, there's been a new purple phone launch in Malaysia: the vivo V29 5G Starry Purple, which doesn't just look stunning—it also packs an impressive arsenal of features including the new Aura Light 2.0!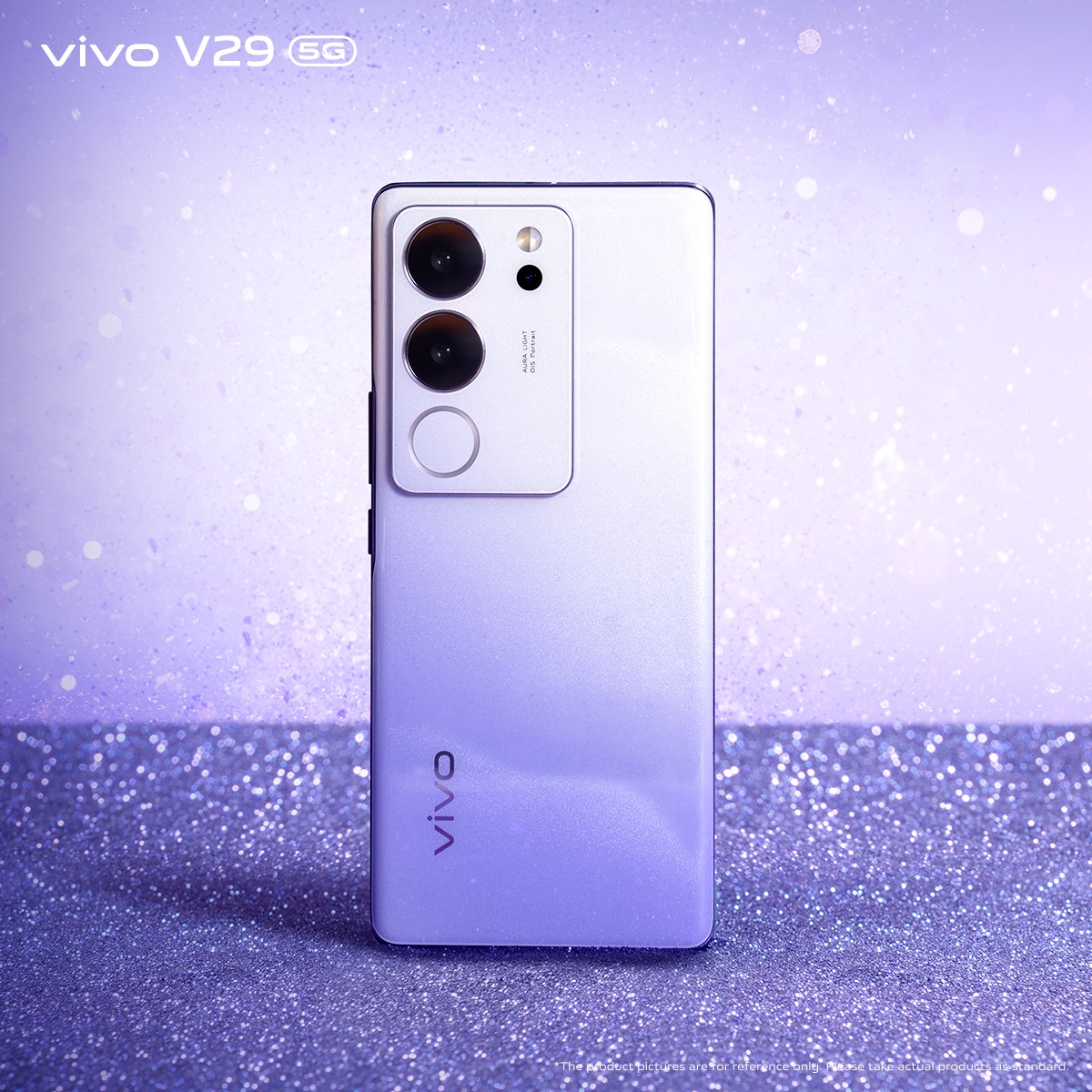 ---
Aura Portrait 2.0: Elevate Your Photography Game
One of vivo's biggest strengths is in the cameras. With a 50MP OIS Ultra Sensing Camera, the vivo V29 series ensures that you never miss a detail. Whether you're capturing the beauty of a sunset or the intricacies of a flower, it has got you covered!
The vivo V29 introduces the new Aura Portrait 2.0, a feature designed to enhance your photography experience. This innovative technology ensures that every shot you take is nothing short of professional.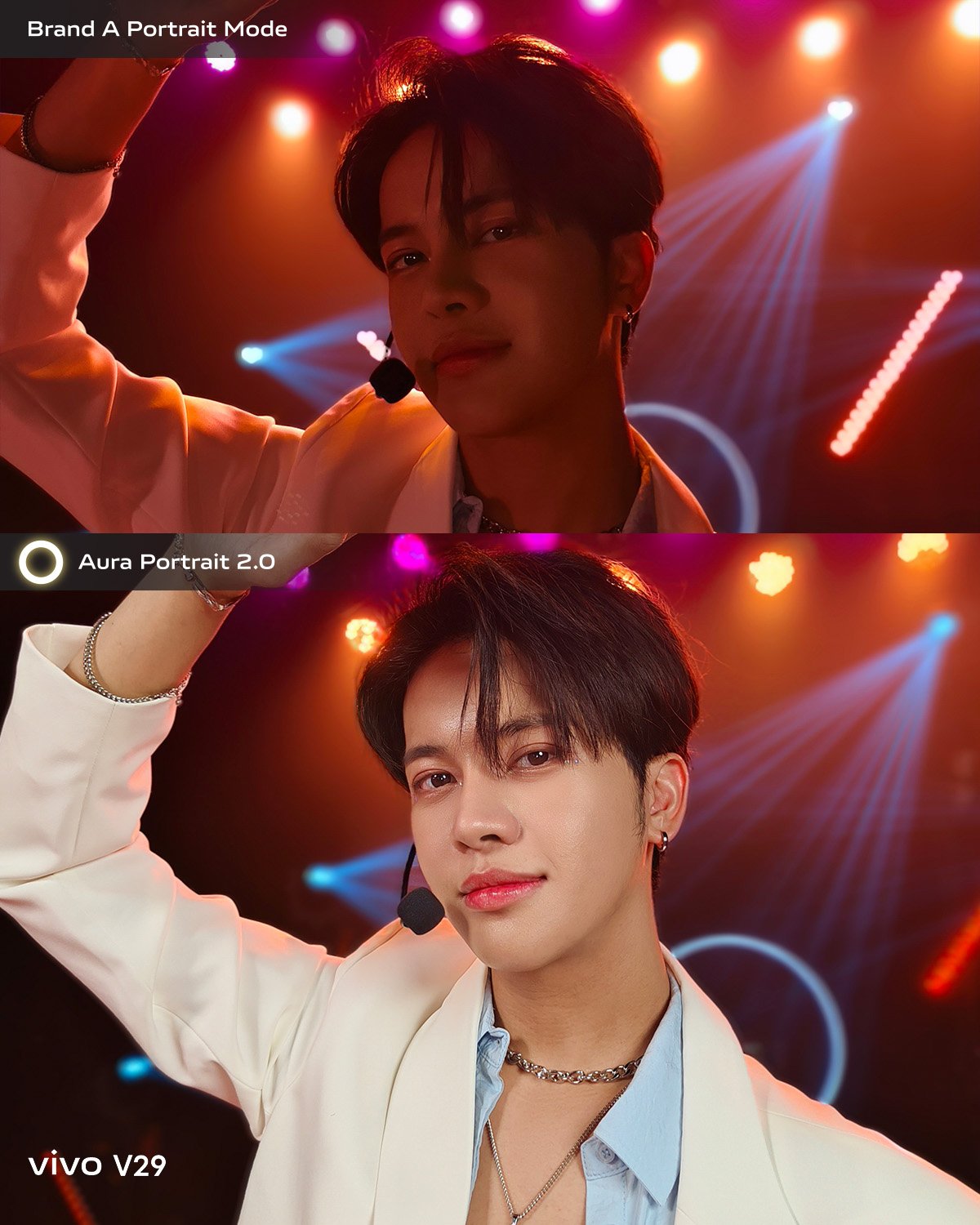 As one of the best smartphones for portraiture, the vivo V29 series uses a new LED array structured like a telescope to reflect light from all angles, allowing your photos to achieve studio-level lighting. For night shots, the rear Aura Light 2.0 can automatically sense the environment and adjust the colour temperature according to your surroundings, subtly improving the colour and lighting for your shots.
Plus, the vivo V29 also comes equipped with a Food Mode and a Supermoon mode, perfect for the food bloggers and astronomy lovers out there. These specialized modes ensure that your photos, whether of a delicious meal or a stunning moonlit night, are always Instagram-ready!
---
A Fashion Statement in Your Hand
As something that goes with you wherever you go, your smartphone should be both practical and a fashion statement that shows off your style. The vivo V29 Starry Purple does just that: the rear craftsmanship texture, combined with its dazzling starry design, makes it a piece of art. Holding it feels like grasping the vast expanse of the night sky, with stars twinkling right at your fingertips.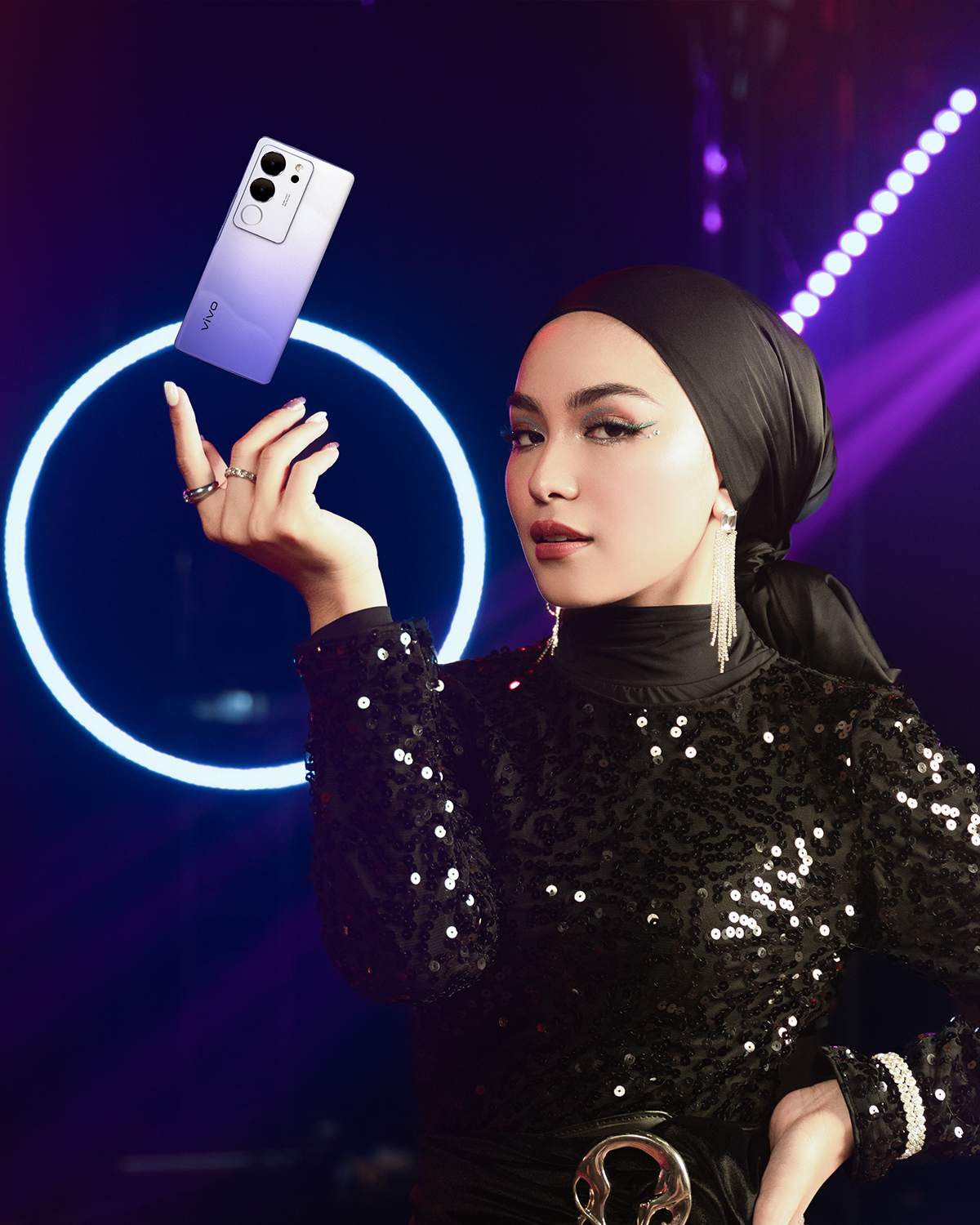 Called the 3D Starry Craft technology, vivo showcases its innovation in design through this artistic creation. The sparkling and flowing design is made possible by thousands of star-like magnetic particles. This means that no two vivo V29s are the same—your phone can be truly yours and yours only!
If your style is less bling, the vivo V29 also comes in Noble Black, which is no less stunning as it employs the same starry, flowy design!
---
Sleek, Lightweight, Brilliant
Gone are the days when powerful meant bulky. The V29 Starry Purple boasts an ultra-slim curved screen and weighs a mere 186g with a thickness of just 7.46mm. It features a 3D curved design, resulting in a perfectly streamlined form that feels incredibly comfortable in hand.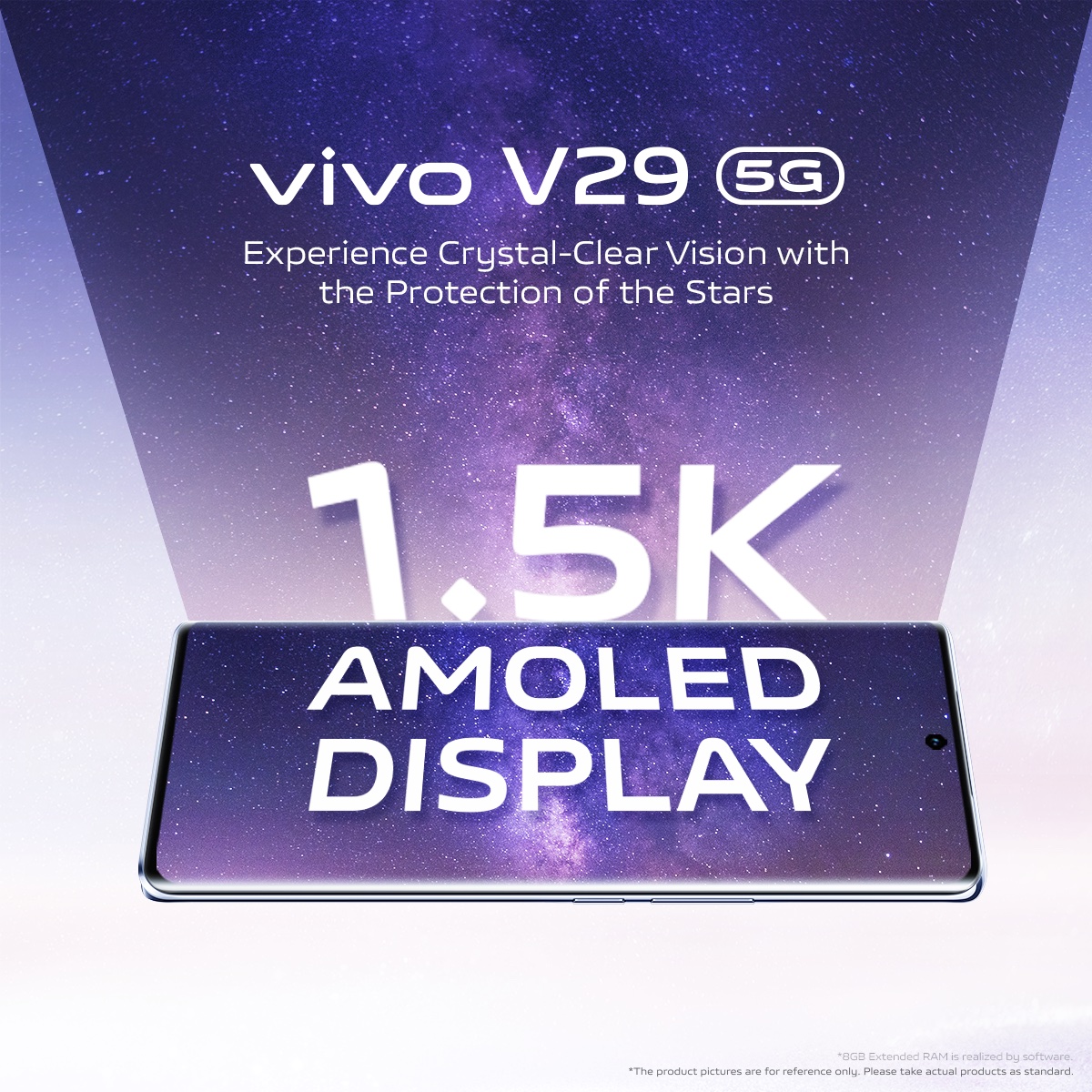 The vivo V29 series also has the clearest and brightest screen ever in the history of vivo's V series, with the 1.5K AMOLED display and ultra-high pixel density providing more details and sharper images. It's also HDR10+ certified, which means that it has amazing colour accuracy and reproduction!
Plus, the vivo V29 series also has superb eye protection technology, with the 2160 Hz Pulse-Width Modulation alongside plenty of software and hardware-enabled protection. Staring at your phone all day may not be the best for your vision health, but vivo is certainly doing their best to help with eye strain!
---
Unparalleled Performance & Power
And finally, the most important aspect of a good smartphone: the performance. With its tried-and-true processor, the vivo V29 series is a perfect daily driver with its power efficiency.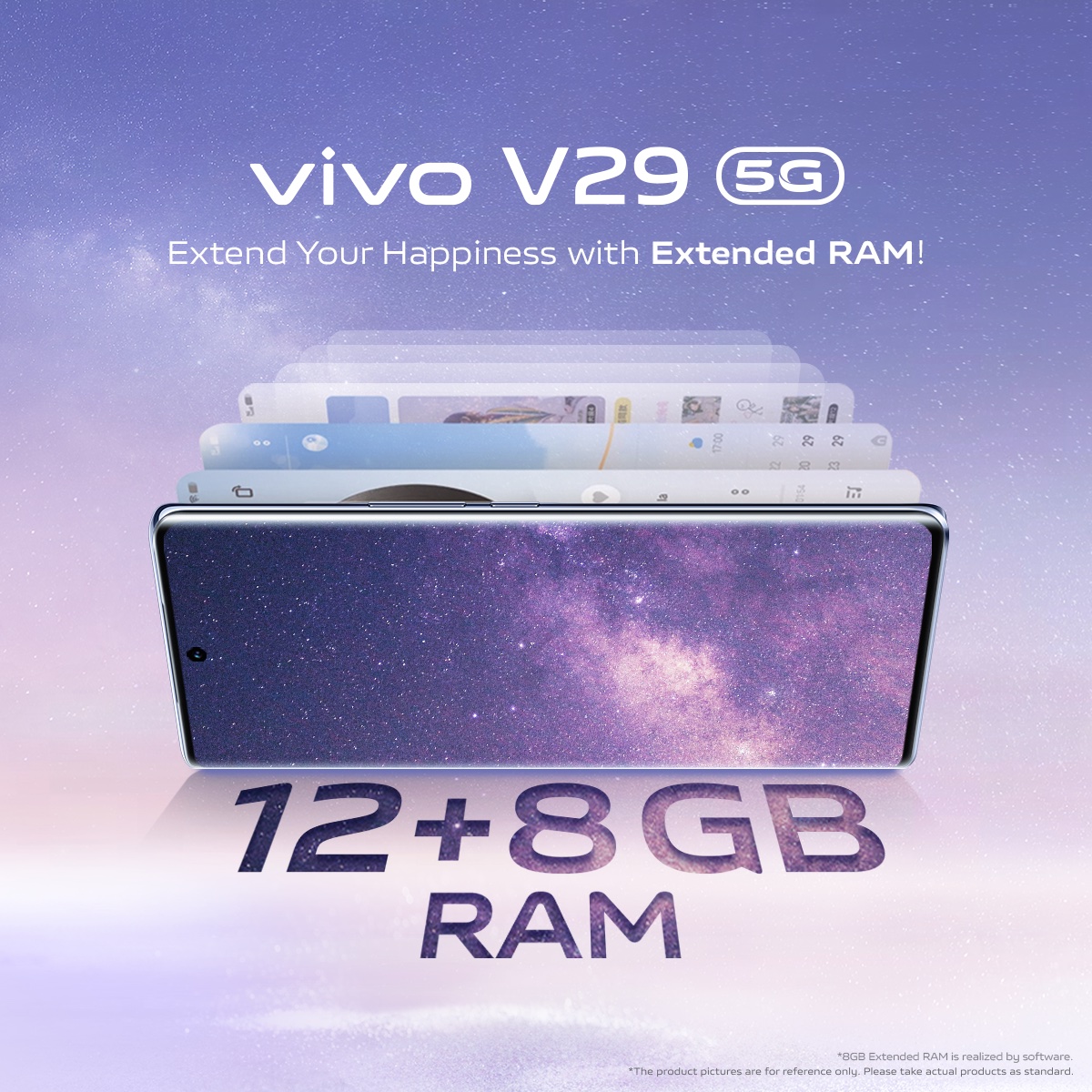 Plus, with a whopping 12GB RAM and 512GB ROM, the vivo V29 series ensures that you never run out of space or experience lag. Whether you're gaming, multitasking, or streaming, this device promises a smooth and efficient experience.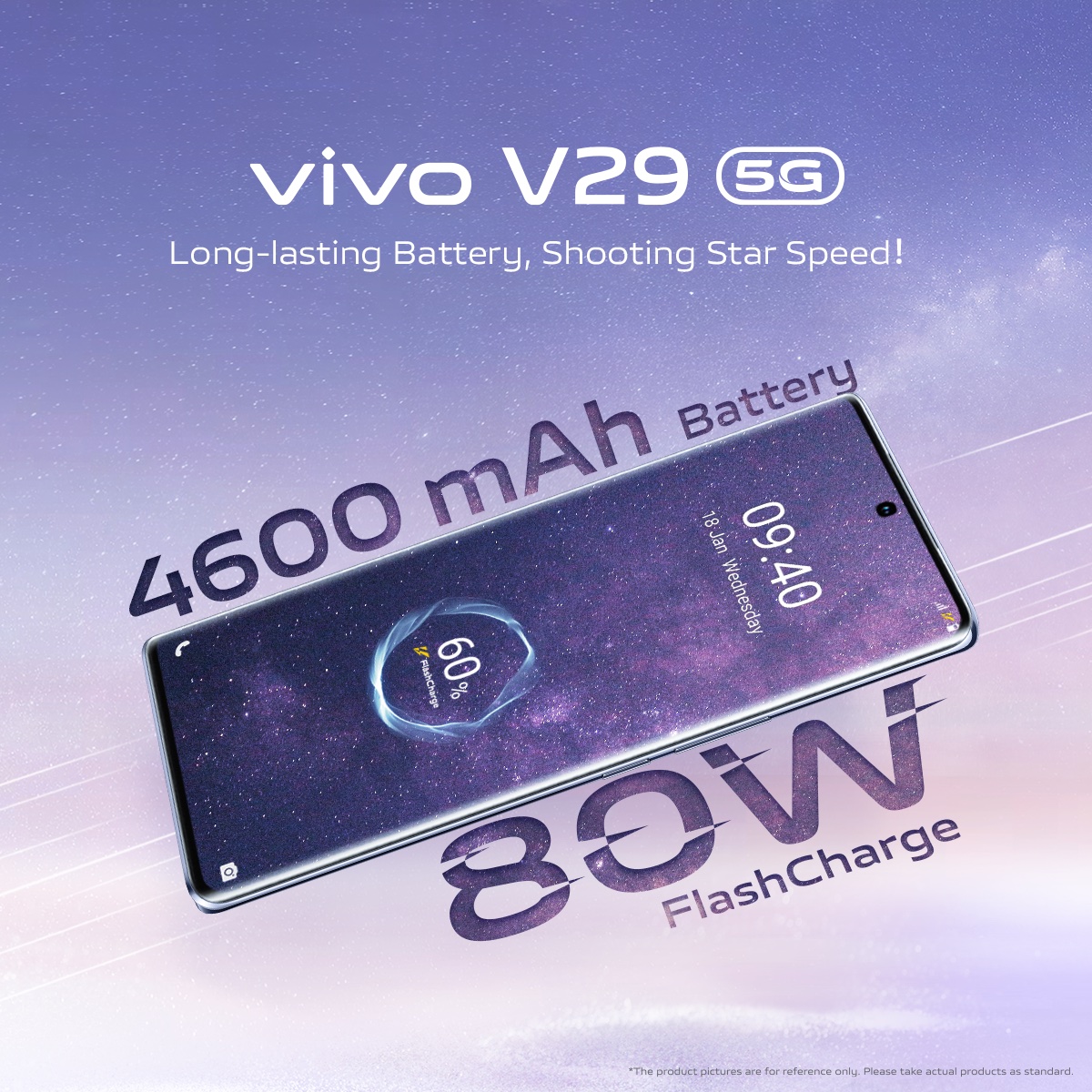 The vivo V29 series also features an 80W fast charging capability and a 4600mAh battery. It takes just 18 minutes to charge up to 50% and if you're in a real hurry, less than an hour for a full charge. Who has time to sit around waiting for charging anymore? Not the vivo V29, that's for sure.
---
Get Now: vivo V29 5G
With its stunning design, advanced photography features, and top-notch performance, the vivo V29 series truly stands out—especially with the one-of-a-kind glittery Starry Purple!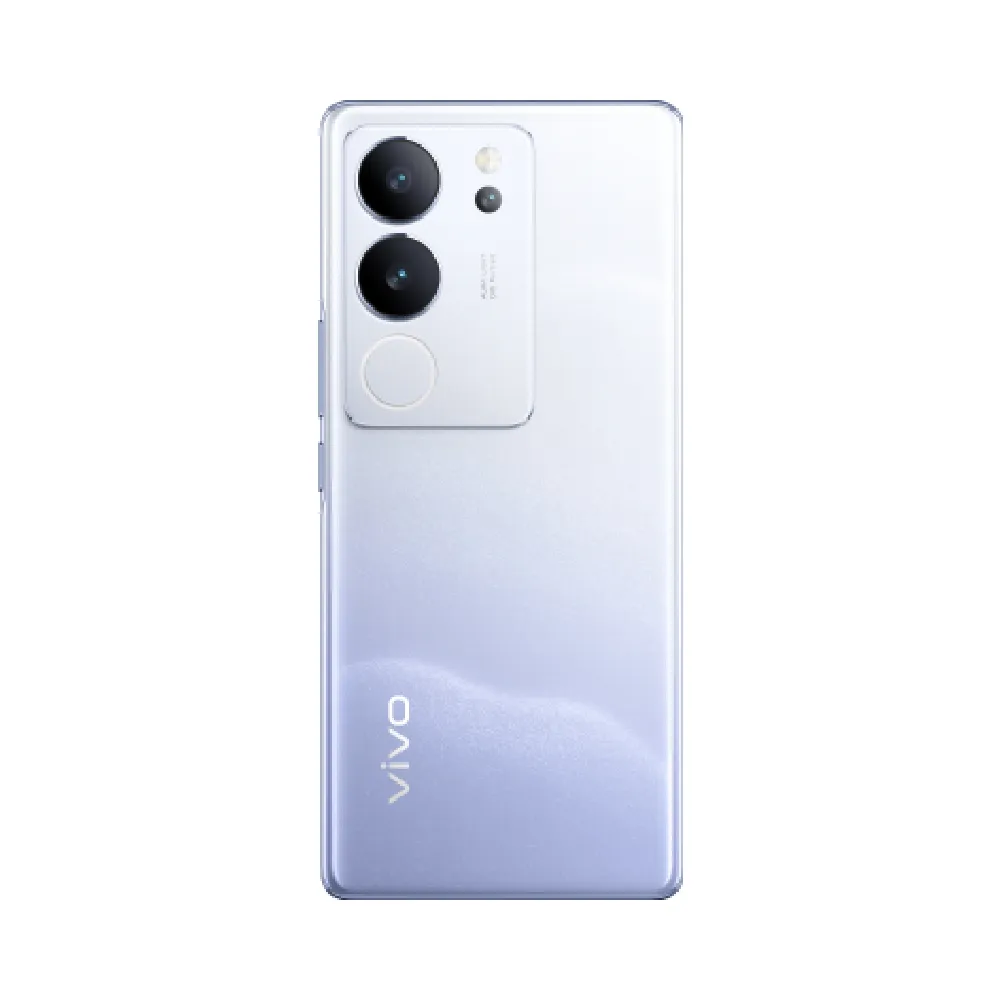 Check vivo V29 5G price below:
[This article is made in collaboration with vivo Malaysia]
Related articles