In a world where staying connected and productive is more than just a luxury and pretty much a necessity, it's no surprise that people are walking around with more than one device in their bag. Ingenious as they are, smartphones can't just handle all your work for you; sometimes, you need a bigger screen, and that's where tablets come in.
The new Samsung Galaxy Tab S9 is one of the best Android tablets out there. It's a beacon of productivity, with its giant screen and powerful processor, all designed to keep you at the top of your game.
Most importantly, the Galaxy Tab S9 series connects seamlessly with all your other devices. Here's how it keeps you productive by allowing you to stay connected anytime, anywhere!
---
Extend Your Workspace, Seamlessly
Gone are the days when tablets were just for entertainment. The Samsung Galaxy Tab S9 is like having a portable office that fits snugly in your bag—with its large screen, you can review documents, make edits, or even hold video conferences with clarity.
Instead of painstakingly tapping away at the tiny screen of your phone, you can now project or extend your phone's screen over to the Galaxy Tab S9's larger screen to see more and do more!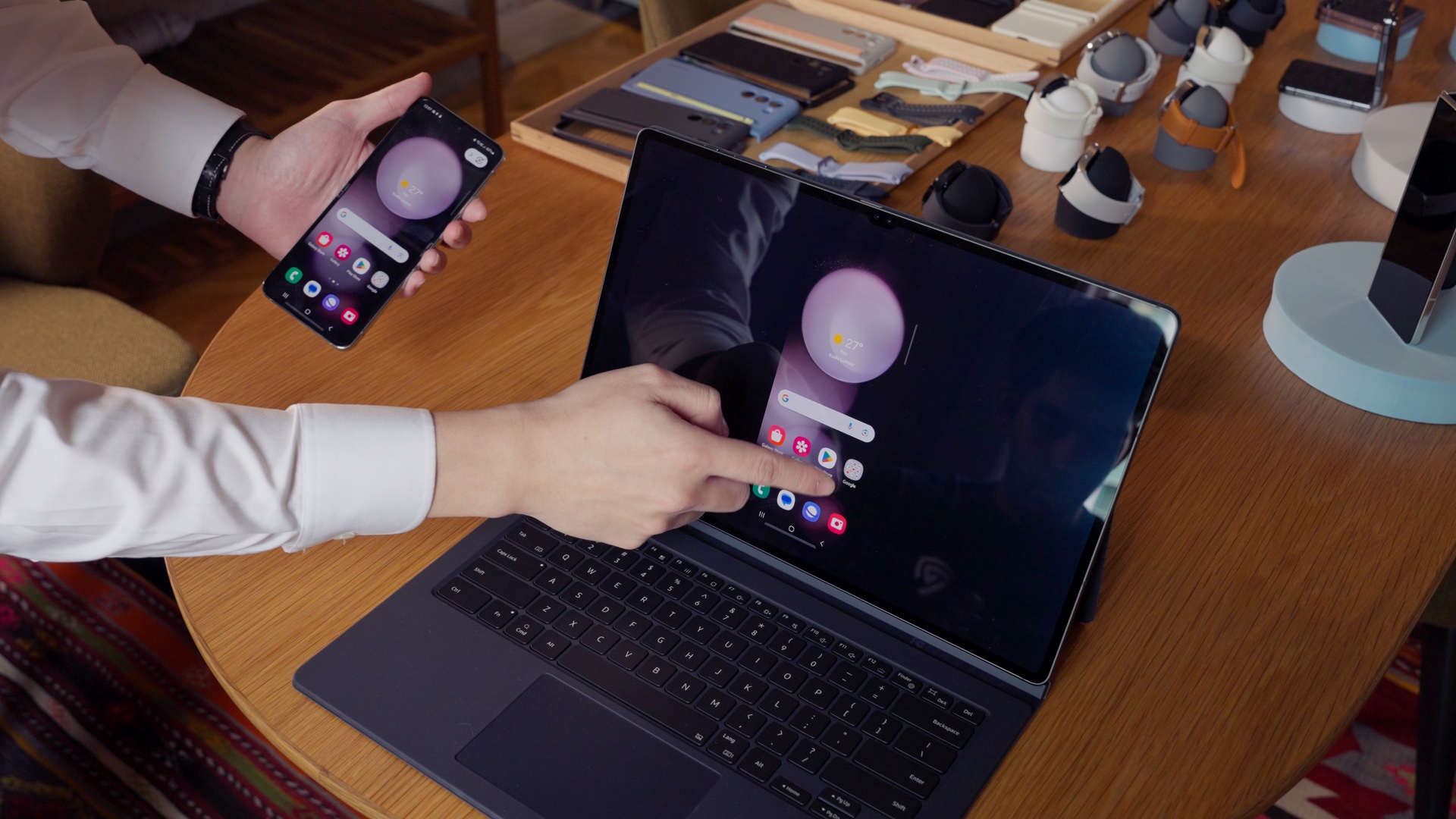 ---
Quick Share: Because Time is of the Essence
Imagine this: You've snapped a photo on your phone that you need to insert into a presentation, which is saved on your tablet. How do you get it from one device to another? Bluetooth is slow and often unreliable; WiFi sharing demands, well, a WiFi connection, which is rarely readily available. The answer is Quick Share!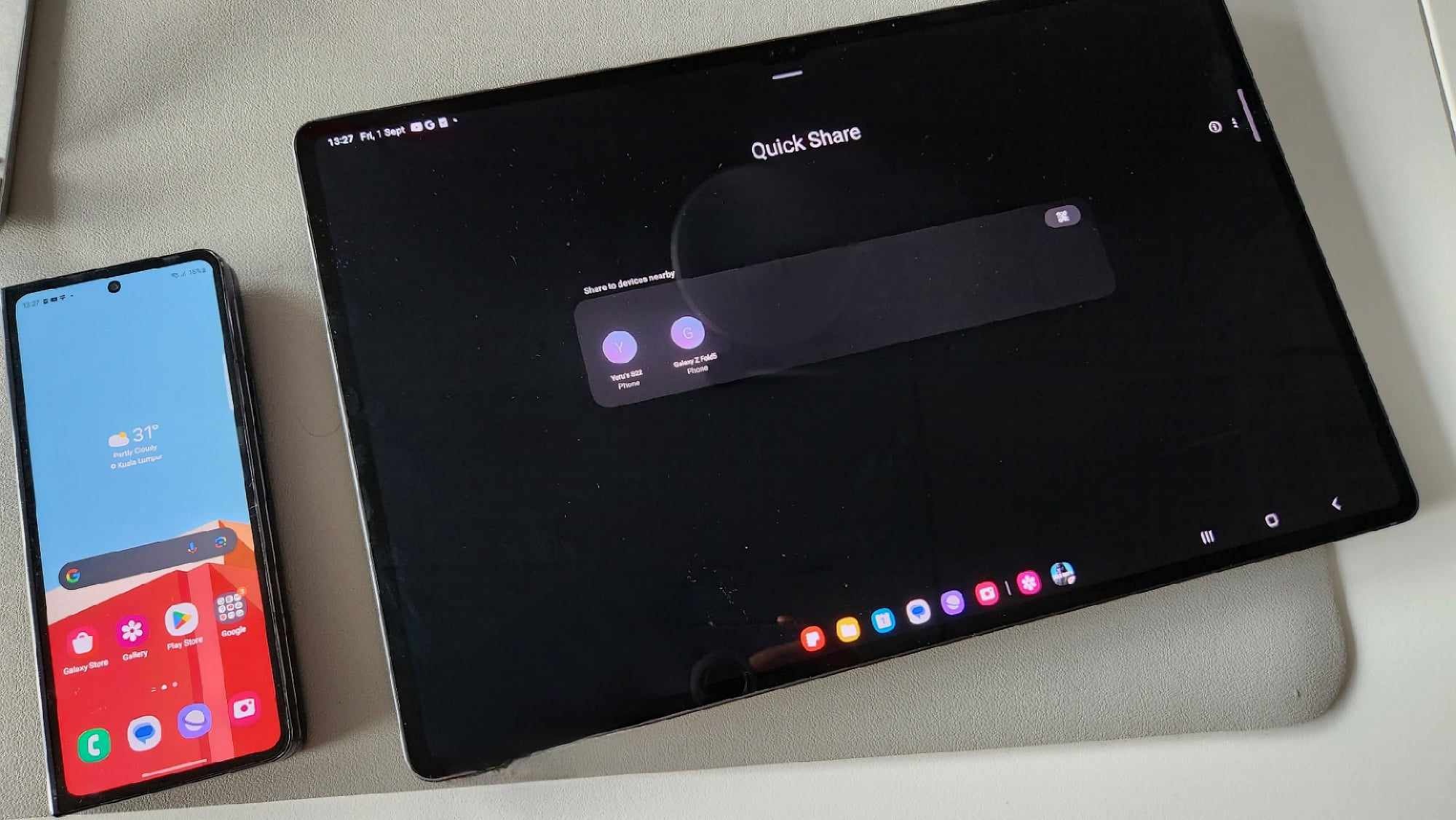 Samsung's Quick Share feature allows you to transfer files between your Galaxy Tab S9 and your Galaxy phone quickly and easily. Whether it's a presentation, a design draft, or those vacation photos you want to share with your family, Quick Share ensures it's done in a jiffy!
---
Multi Control: The Ultimate Multitasking Tool
Imagine controlling your Galaxy phone using your Galaxy Tab S9, or the other way around. Sounds futuristic, right? With Multi Control, it's a reality!
Multicontrol allows you to respond to messages, drag and drop files, or even play your favourite track—all without picking up your phone. In fact, you'll be able to share the same mouse and keyboard (did I mention that the Galaxy Tab S9 Ultra comes with a detachable keyboard?) with your smartphone as well!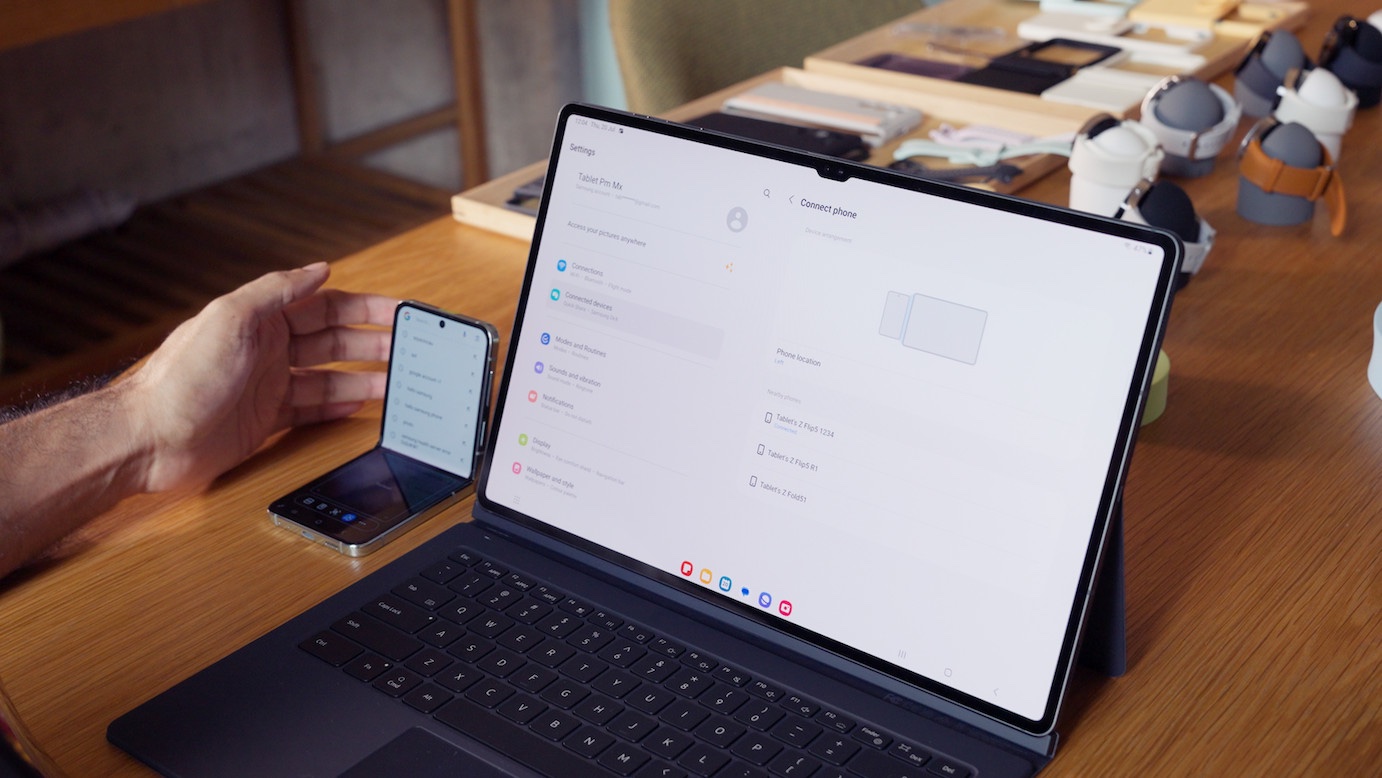 Setting up Multi Control is as easy as 1, 2, 3: Just make sure that both devices are signed in to the same Samsung account, connected to the same WiFi network and have Bluetooth enabled. Then, all you have to do is select your device from the menu on the Galaxy Tab S9, and you're ready to go!
---
App Continuity: The Bridge Between Your Devices
Finally, there's App Continuity: With this feature, starting a task on your phone and finishing it on your tablet has never been easier. Check out this quick tutorial on how to set up this feature:
App Continuity not only helps with productivity when you're working; it's also incredibly useful for entertainment as well. Looking up information on your phone and want to switch to a bigger screen instead? Easily done through the Browser using App Continuity!
With App Continuity, the transition is so smooth that you might even forget you switched devices. It's like having a continuous workflow, ensuring you're always in the zone.
---
Power and Style In One
The Samsung Galaxy Tab S9 Ultra packs an ultra-powerful processor, the Snapdragon 8 Gen 2 chipset. Combined with the massive 12GB RAM, it's certainly powerful enough to keep up with all your daily demands in work and play. In fact, the Galaxy Tab S9 Ultra's 14.6" AMOLED display is absolutely stunning!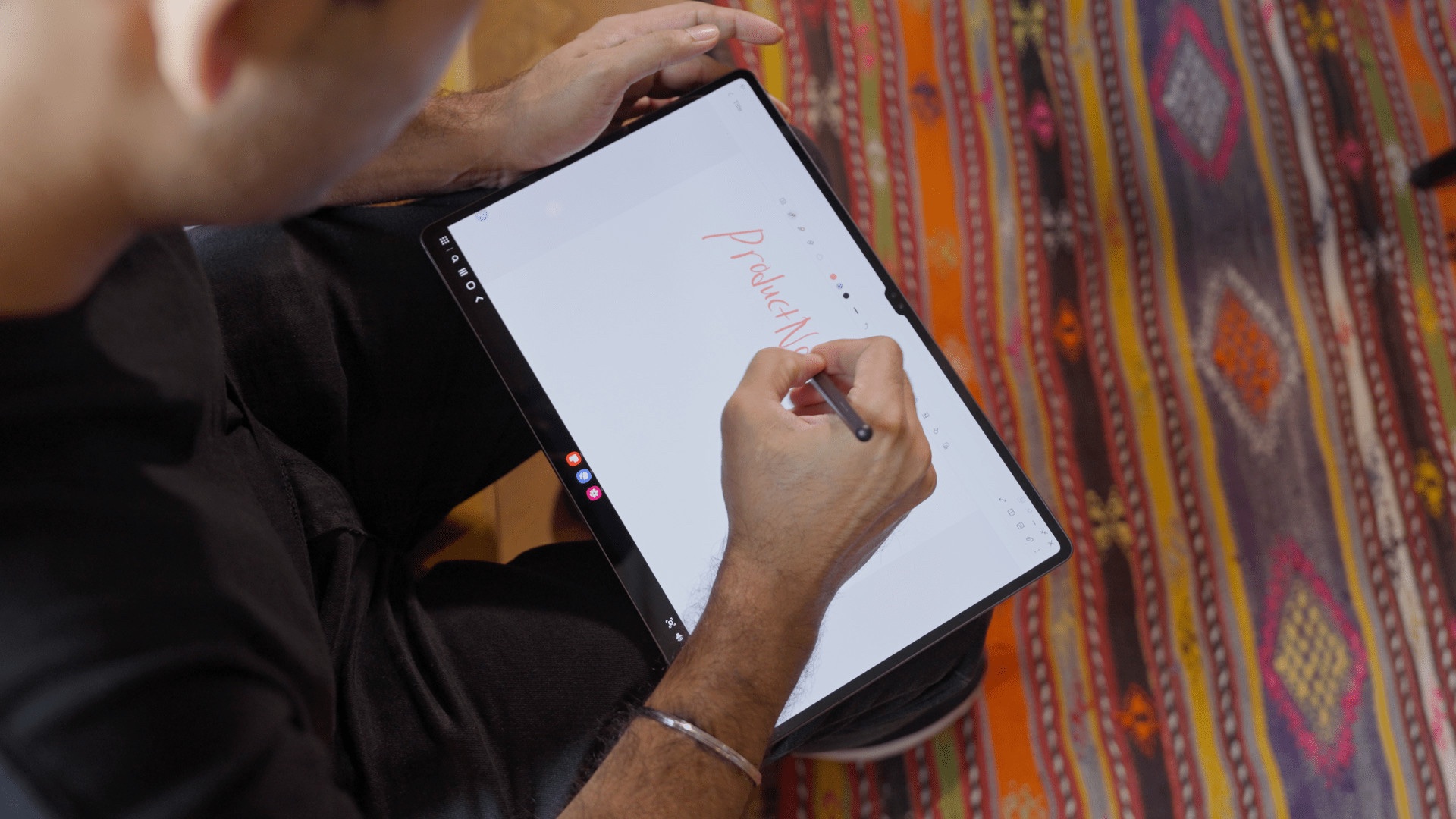 Besides that, the Galaxy Tab S9 is also designed to withstand your daily knockabouts. With its IP68 water and dust resistance, you can really use it in all scenarios without worrying about your tablet!
It's amazing how technology can seamlessly blend into our lives, and Samsung is certainly making it easier than ever to stay productive wherever we go. Whether you're a professional chasing deadlines, a student exploring new horizons, or someone who values the blend of work and play, the Galaxy Tab S9 is sure to be your perfect companion!
---
Interested? Get The Samsung Galaxy Tab S9 Series Now!
Powered by the Snapdragon 8 Gen 2 processor, the Galaxy Tab S9 is Samsung's most powerful tablet yet and sets the bar for premium tablets all around. It comes in three variants, the Galaxy Tab S9, the Galaxy Tab S9+, and the Galaxy Tab S9 Ultra. All models will come with Samsung's upgraded S Pen with bidirectional charging in the box. 
The ultra-powerful flagship processor allows for amazing graphics and detailed images on the Galaxy Tab S9 series, ensuring that you can have the best possible experience whether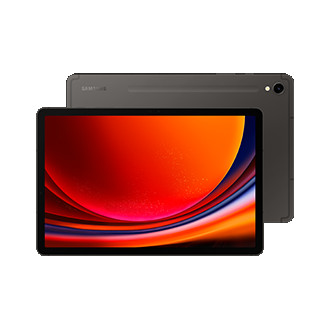 Check Samsung Galaxy Tab S9 price below: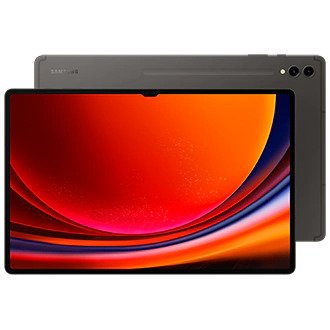 Check Samsung Galaxy Tab S9 Ultra price below: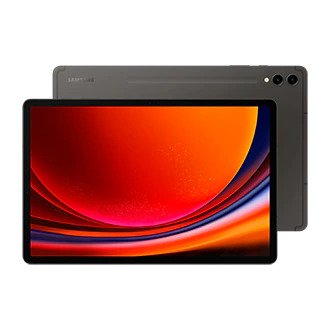 Check Samsung Galaxy Tab S9+ price below:
PURCHASE the Samsung Galaxy Tab S9 Now & Get:
Comes with Book Cover Keyboard & S Pen (in-box) worth up to RM1,499

FREE 12-month Viu subscription worth RM99.90

Up to 30% off PWP ​on Samsung Accessories, Samsung Care+, Galaxy Watch and Buds Series

​RM100 Trade-in Rebate
[This article is written in collaboration with Samsung Malaysia]
Related articles