In a dazzling showcase of technological prowess and environmental commitment, Apple has officially introduced the Apple Watch Series 9. This latest iteration of the world's best-selling smartwatch not only packs a punch in terms of power and features but also marks a significant milestone in Apple's journey towards carbon neutrality.
---
Apple Watch Series 9 Specifications
Display: 1.9" Retina LTPO OLED display, 2000 nits peak brightness
Chipset: Apple S9
Memory: 64GB
Operating system: watchOS 10
Battery: Li-Ion 308 mAh, non-removable, 18-hour battery life
Water-resistant: 50m
The star of the show is undoubtedly the new S9 SiP (System in Package), which powers the Apple Watch Series 9. This custom Apple silicon chip takes smartwatch capabilities to new heights. It not only bolsters performance and functionality but also introduces a magical double-tap gesture, making interaction with the watch more intuitive.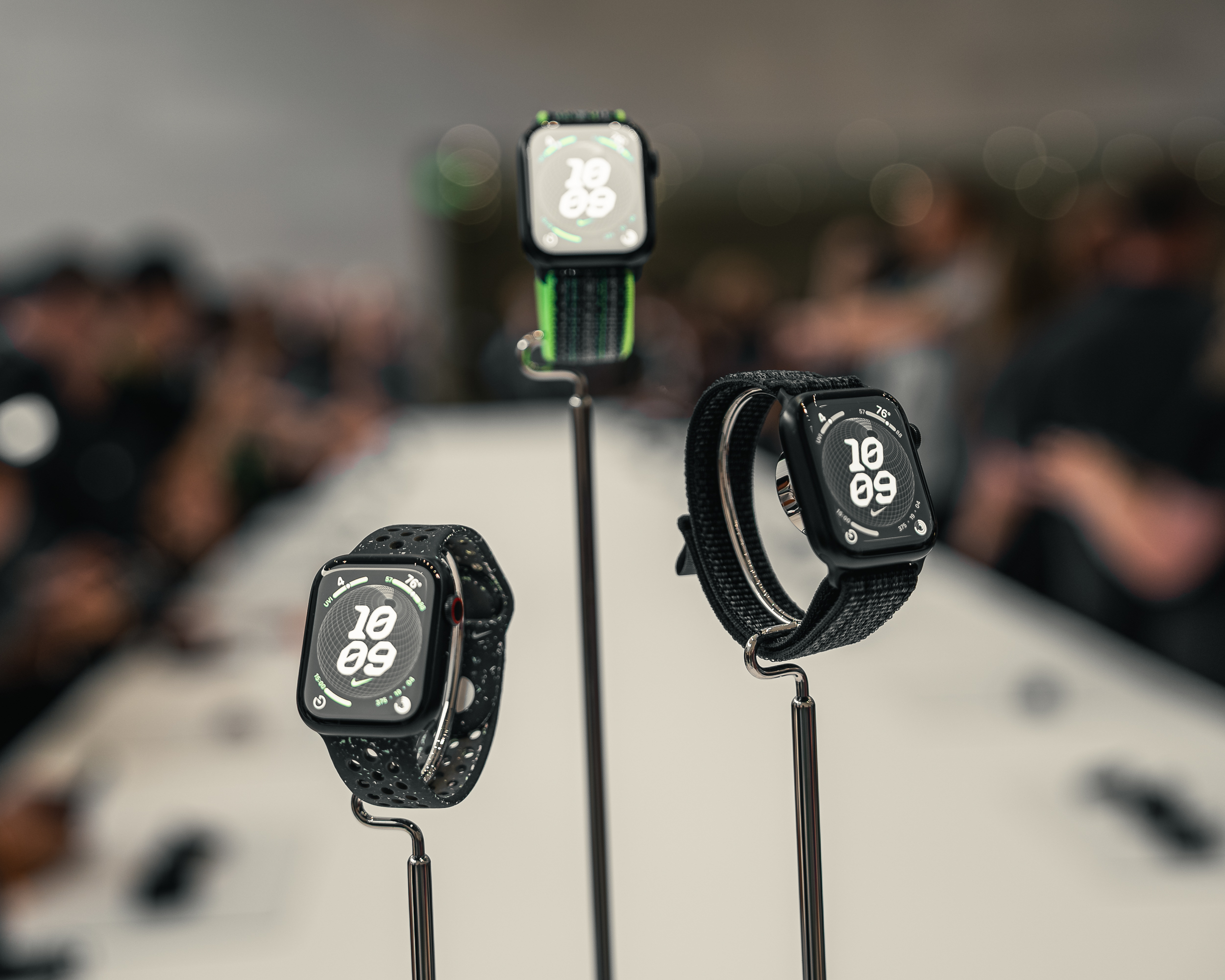 Series 9 continues to impress with its enhanced display, now boasting an impressive maximum brightness of 2000 nits – that's twice the brilliance of its predecessor. This upgrade guarantees exceptional visibility, whether you're under the blazing sun or in the dimmest of environments.
On-device Siri capabilities have also received an upgrade. Siri can now access and log health data privately and securely, offering users a seamless experience and quicker, more reliable responses.
In this release, we also get to meet the new Double Tap feature which enables users to control their Apple Watch Series 9 with a single hand, without even touching the display. This gesture allows users to perform various common actions, such as answering phone calls, pausing music, or taking photos, with ease. It's a testament to Apple's focus on user convenience and interaction.
This double-tap gesture relies on the Series 9's faster Neural Engine, which processes data from the watch's sensors to detect the unique wrist movements and blood flow changes that occur during a double tap. This exciting feature will be available through a software update in the coming month.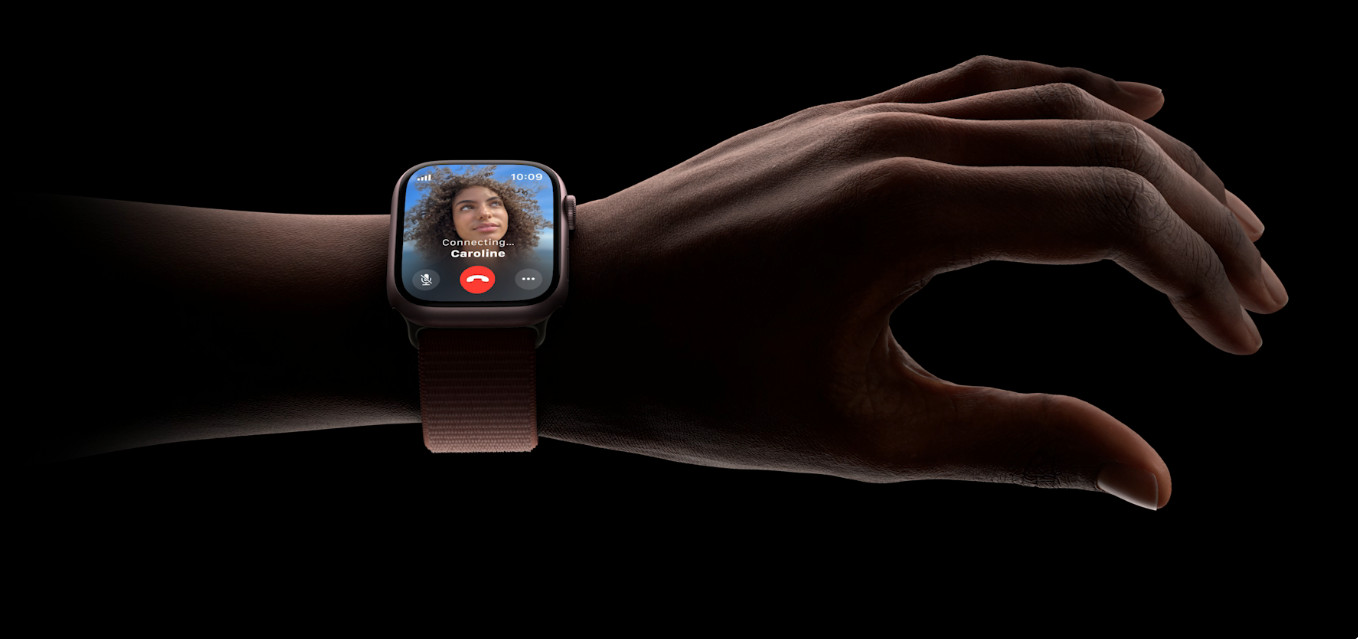 Series 9 doesn't stop at its stunning display; it's also armed with a cutting-edge second-generation Ultra Wideband (UWB) chip, enabling Precision Finding for the iPhone 15 family. This feature provides precise distance and direction guidance to locate a misplaced iPhone – it's like having your very own digital treasure map. For an audio experience like no other, there's a HomePod feature that seamlessly connects your Apple Watch and HomePod for an immersive audio experience.
Beyond technological advancements, Apple is making strides in environmental sustainability. For the first time, customers can choose a carbon-neutral option for any Apple Watch model. This aligns with Apple's ambitious goal to become carbon neutral across its entire business, supply chain, and product life cycle by 2030.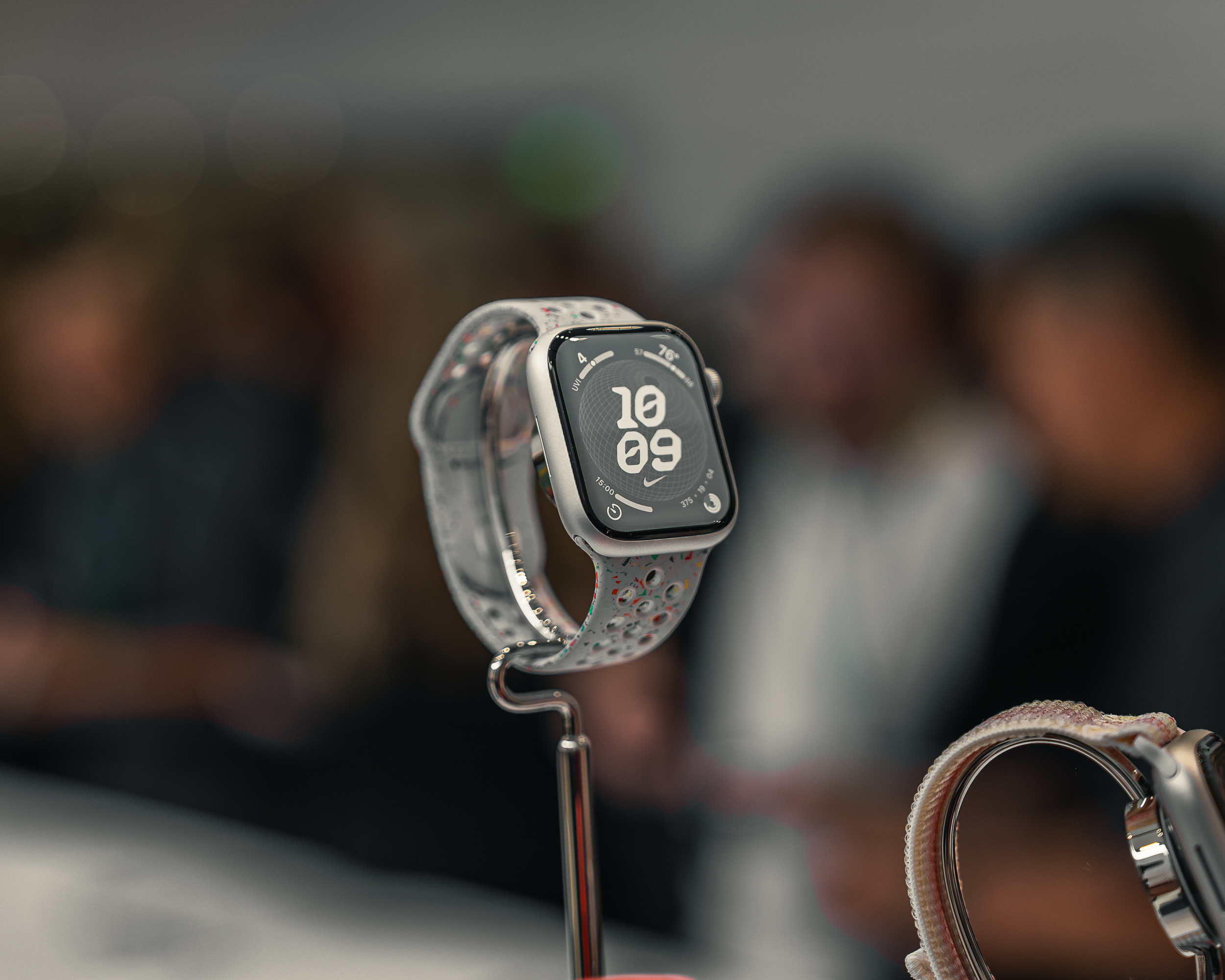 This achievement however is not limited to words; select case and band combinations for Apple Watch Series 9, Apple Watch Ultra 2, and Apple Watch SE are now carbon-neutral products. Apple has rigorously reduced emissions from materials, electricity, and transportation, offsetting the remaining emissions through nature-based projects.
Accompanying the Series 9 is the introduction of watchOS 10, a milestone update that enhances the Apple Watch experience. It brings redesigned apps, a new Smart Stack for relevant widgets, fresh watch faces like Snoopy and Palette, and improved health features, including tools to support mental health.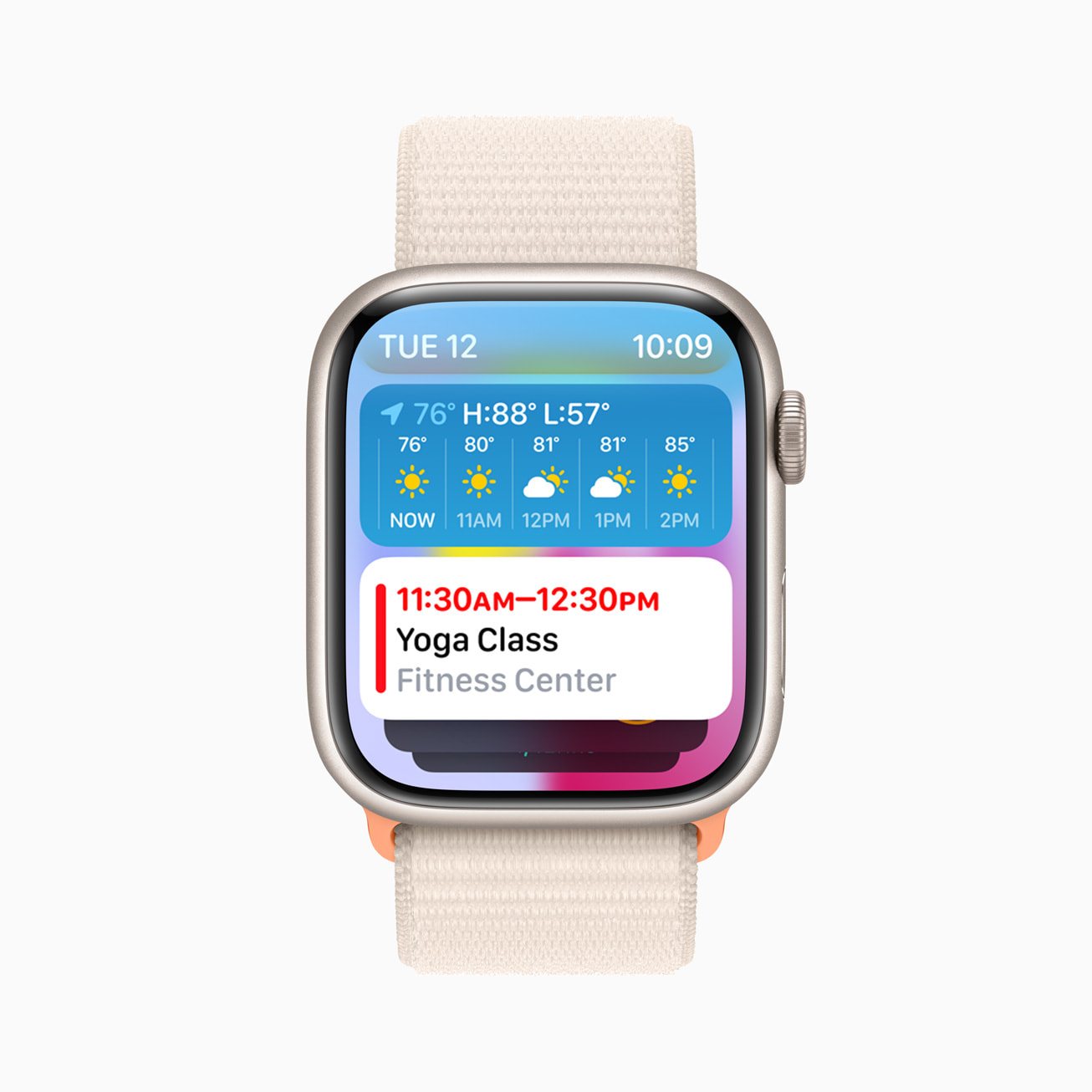 Additionally, cyclists will benefit from Bluetooth connectivity for power meters, speed sensors, and cadence sensors, unlocking new metrics and workout views. The ambient light sensor allows users to measure time spent in daylight, promoting eye health and overall well-being.
Apple is also revolutionizing its bands. The Sport Loop band, for instance, now contains 82% recycled yarn, contributing to a more sustainable accessory choice. Collaborations with Nike and Hermès have led to bands with recycled materials and unique designs, furthering Apple's eco-friendly initiatives.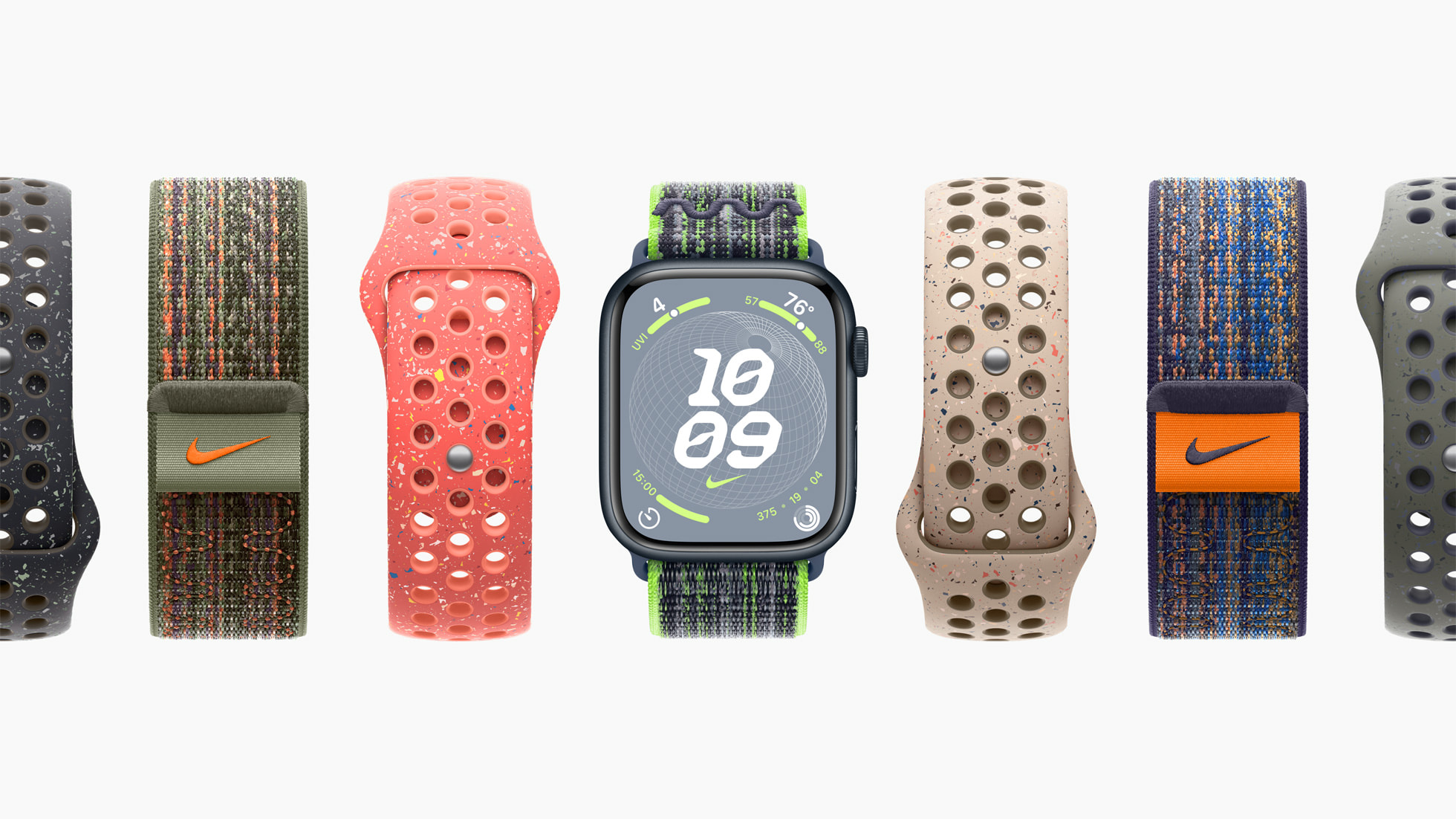 ---
Apple Watch Series 9 Price & Availability in Malaysia
The Apple Watch Series 9 will be priced from RM1,899. As of the time of writing, there is no confirmed date of availability in Malaysia for the Apple Watch Series 9, so keep an eye on this space for more updates!
Meanwhile, the Apple Watch banks, Apple Watch Nike bands, and Apple Watch Hermes bands are already available for pre-order today, with availability beginning 22 September 2023.  watchOS 10 will be available for Apple Watch Series 4 onwards on Monday, 18 September.