In a significant development for online shoppers in Malaysia, the Chinese e-commerce powerhouse, Temu, has officially made its debut on Malaysian shores. Owned by PDD Holdings, the same company behind China's renowned e-commerce platform Pinduoduo, Temu promises to bring a new dimension to the online shopping experience in the country.
Temu is poised to cater to a diverse range of consumer needs, offering a vast array of products sourced directly from China– from fashion and electronics to sports equipment, health and household items, and even pet supplies. Pronounced as "tee-moo," the company also strives to unite global brands under its platform. In essence, the term "Temu" embodies its philosophy: "Team Up, Price Down."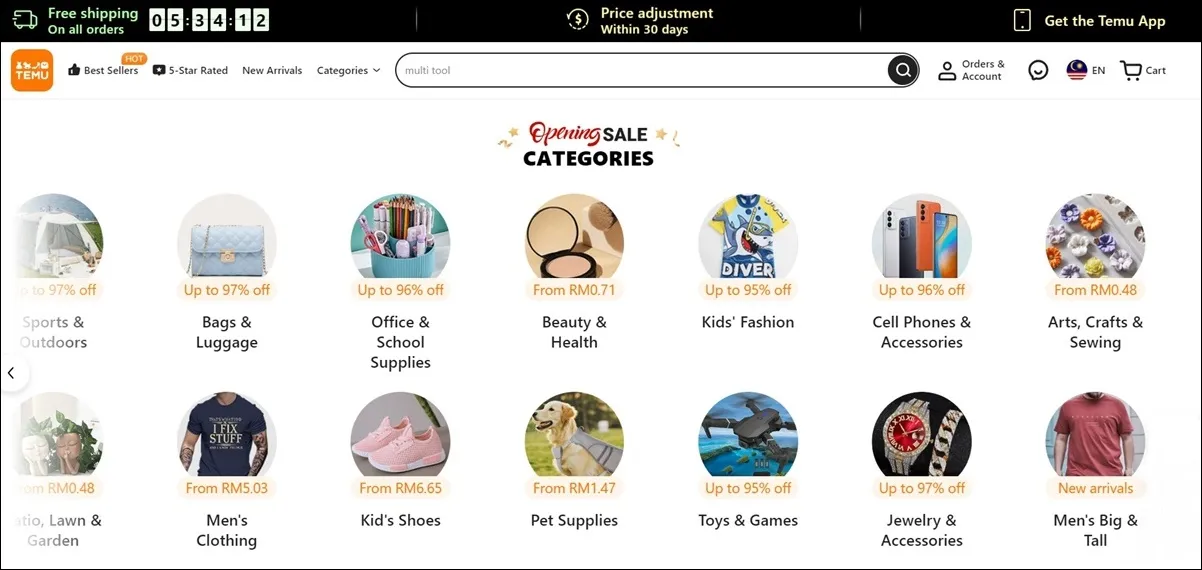 Temu allows plenty of different payment methods, including credit and debit cards (Visa, Mastercard, American Express, JCB, Diners Club, and UnionPay), FPX/online banking, as well as Apple Pay and Google Pay. As a Malaysian touch, you'll also be able to pay using Touch 'n Go eWallet. 
Then there's also "Temu Credits." These credits function much like loyalty points, akin to Shopee Coins or LazCoins on competing platforms. Shoppers can earn Temu Credits through various channels, such as participating in promotional events and receiving them as compensation for late deliveries and refunds.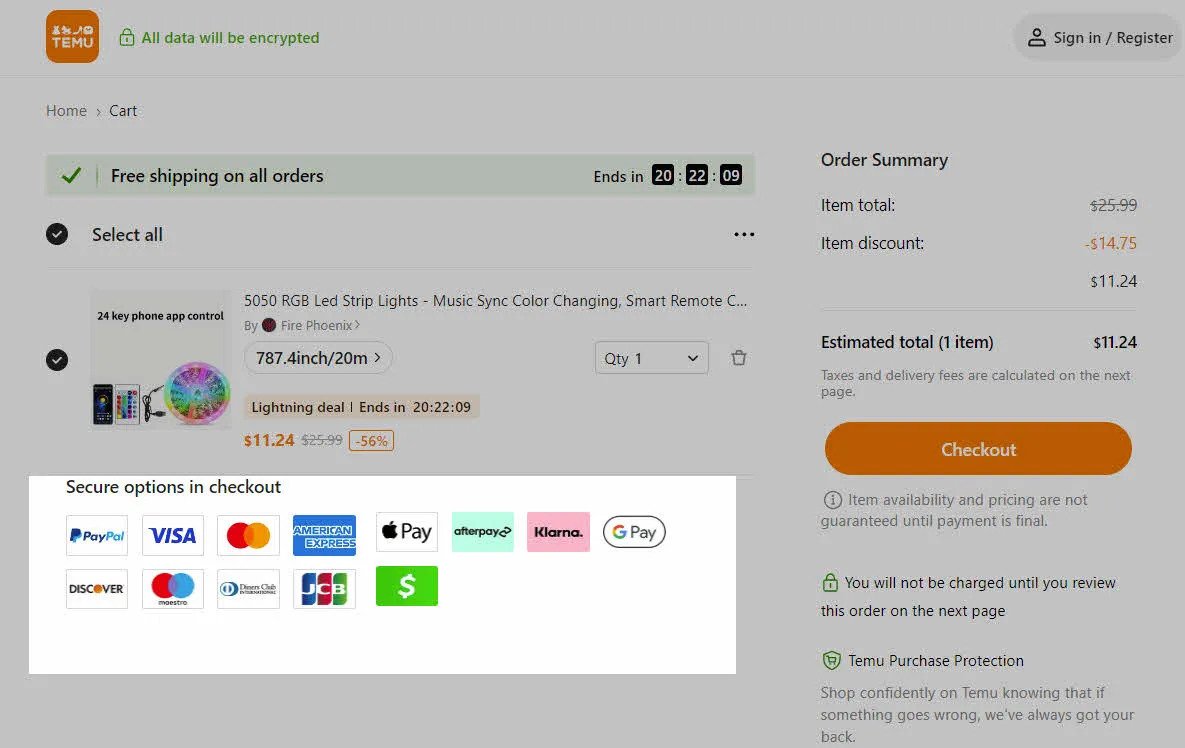 Besides that, Temu also has a generous 90-day free-return policy, which extends to the first return for every order. This policy covers items in mint condition, allowing customers to request a full refund without incurring any additional charges. However, subsequent returns of the same order will be subject to a nominal RM8.50 shipping fee.
Notably, the platform also offers "free standard shipping on almost all orders," with delivery times ranging from 5 to 20 days, and a price adjustment policy that compensates customers if an item's price decreases within 30 days of purchase.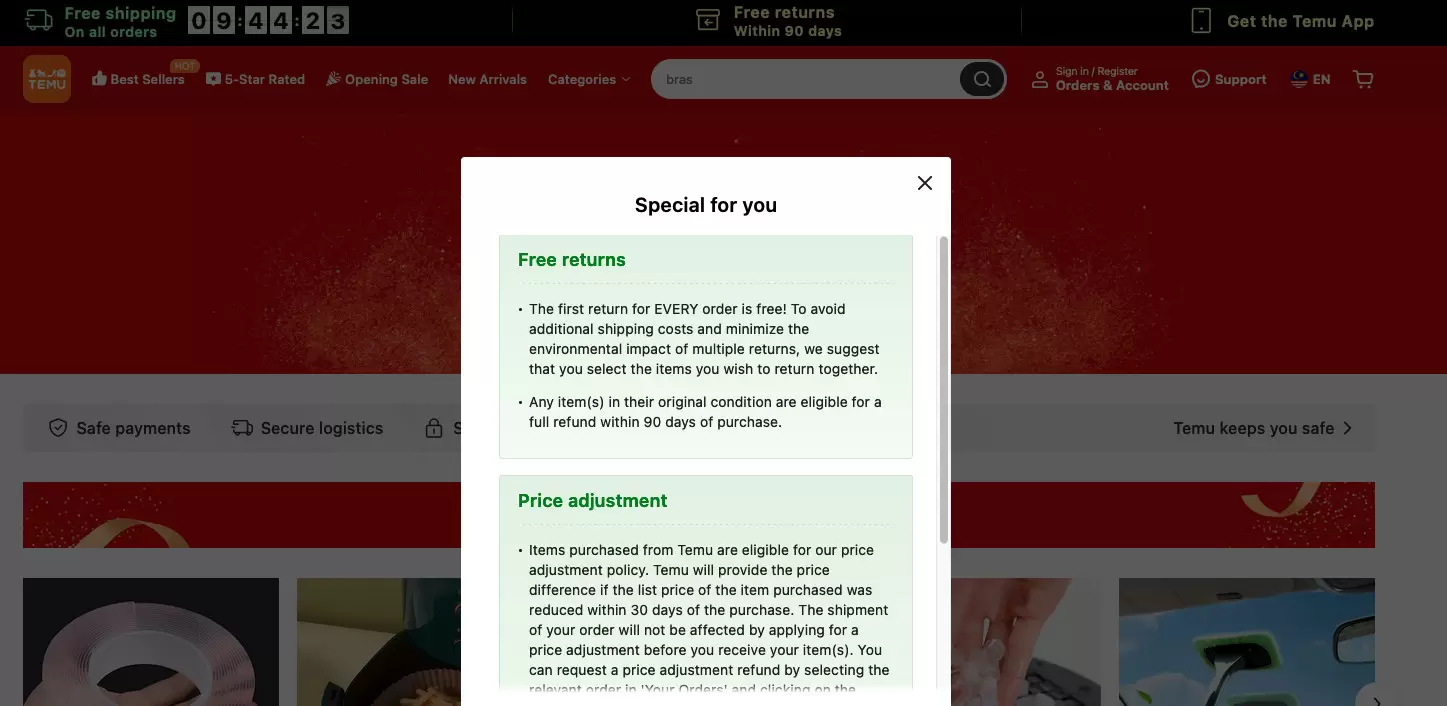 Most importantly, to celebrate its launch in Malaysia, Temu has rolled out an enticing offer. On September 11, 2023, all orders placed until 11.59 p.m. will enjoy free shipping, along with a potential credit of RM20 for late deliveries. To take advantage of this promotion, shoppers must meet Temu's minimum order threshold of RM45.