Known for their affordably-priced smartphones, realme has been releasing smartphone after smartphone with a vengeance. Lately, they've dropped their newest mid-range phone, the realme 11 5G, into the Malaysian market.
It's fancy, glittery, and comes with a new camera module; here's what our review of the realme 11 5G!
---
realme 11 5G Specifications
Display: 6.7-inch IPS LCD, 1080x2400 pixels, 120Hz refresh rate
Processor: MediaTek Dimensity 6100+
Memory: 8GB RAM + 256GB ROM
Rear Camera: 108MP primary + 2MP depth sensor
Front Camera: 16MP
Battery: 5,000mAh with 80W fast charging
Operating System: Android 13 with Realme UI 4.0
---
Design & Build
I have to admit, the design of the realme 11 is quite captivating, especially the Glory Gold colour option that our review model came in. The subtle sparkle effect on the back makes for a pretty mesmerizing look.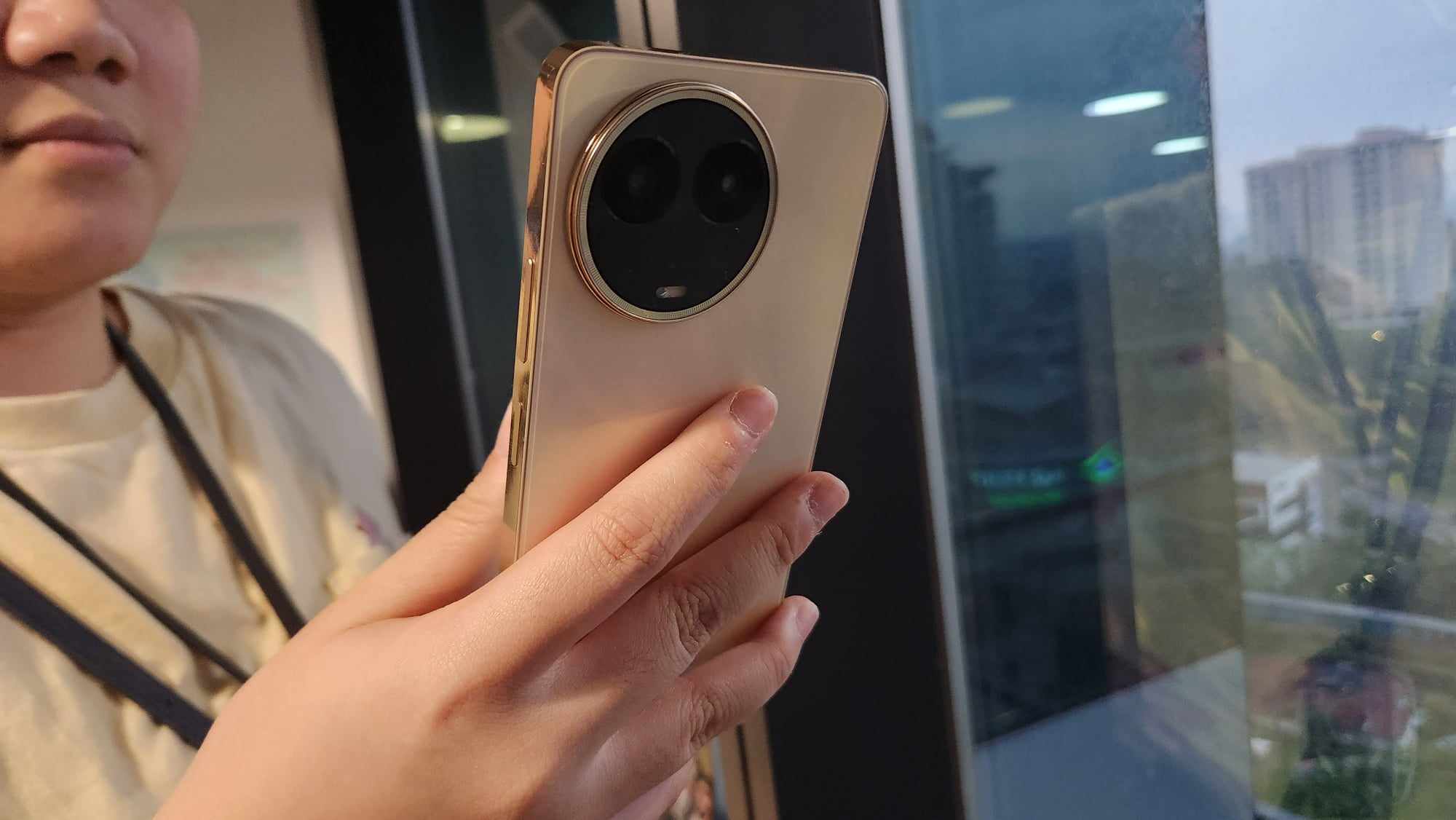 realme has opted for flat edges for the realme 11 5G, which results in a blocky smartphone that, truth be told, feels a little too sharp on the edges. Sure, the distinct edges make it easier to grip the phone, but the edges cut into the palm a little and take some getting used to if you're carrying the phone without a case.
Another thing that really catches the eye is the design of the camera module. Like many others, realme has chosen a circular camera module to house their dual cameras; unlike most others, though, they placed the camera module decidedly off-center on the top left, which is a little off-putting to see. It's a departure from the norm, and in a world where most smartphones look eerily similar, this design choice makes the realme 11 5G stand out, though I wouldn't say I like it, personally.
---
Display
The Realme 11 5G is equipped with a 6.7-inch IPS LCD panel. It's a good-sized screen that ensures you have enough space for pretty much anything you need to do. The slim bezels certainly help with the immersive feel.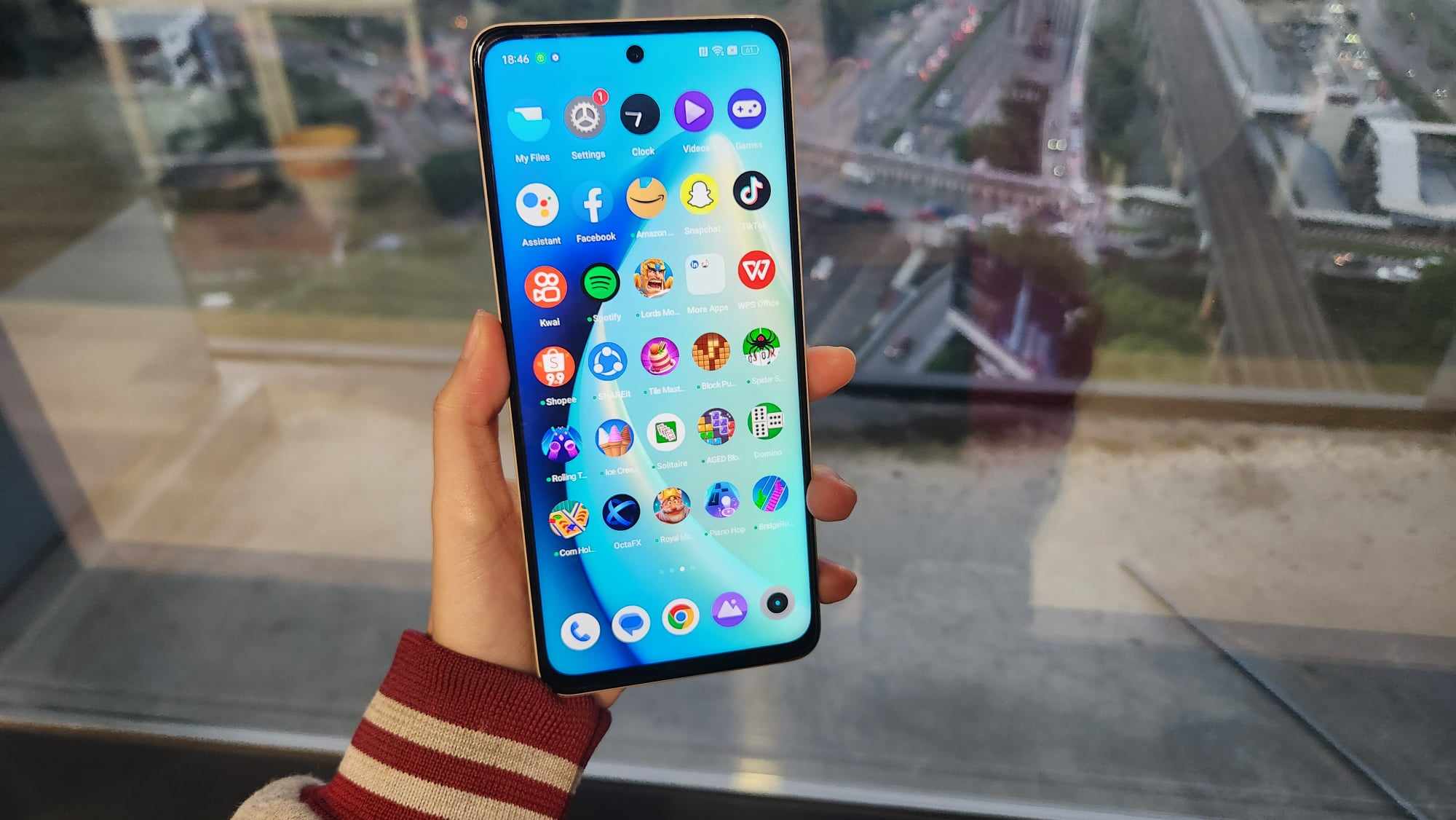 Other than the 120Hz refresh rate, the display on the realme 11 is pretty standard. It gets bright enough for indoor use, though you may need to squint a little when using the phone under direct sunlight.
However, even with the 120Hz refresh rate, I found scrolling and swiping around the screen not as smooth as I'd like it to be, even on the home screen itself. It doesn't lag when playing games, but sometimes it takes a precious fraction of a millisecond to respond to touches, which may get annoying sometimes.
---
Performance
Under the hood, the realme 11 is powered by the MediaTek Dimensity 6100+ SoC, coupled with 8GB RAM. It's not the most powerful processor, but for the price, it does its job well, allowing the realme 11 to handle daily tasks pretty decently.
The realme 11 is also equipped well enough for gaming, though it's limited to the more casual games. It can run Genshin Impact at the lowest settings, with only a little stutter after playing for longer periods of time.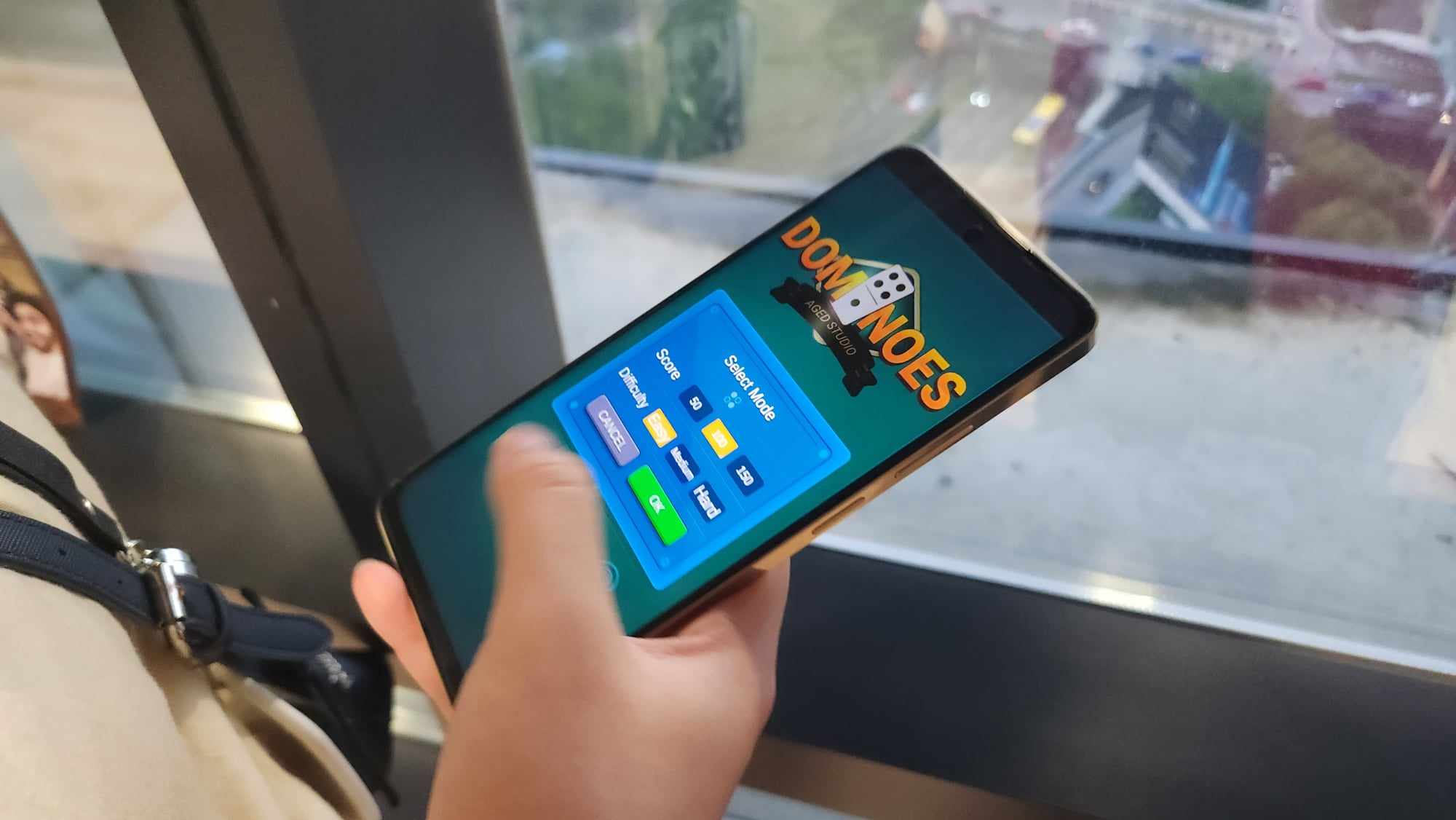 The realme 11 5G runs on Android 13 out of the box, which is coupled with Realme's custom user interface, realme UI 4.0. Honestly, I am not a fan of realme's proprietary operating system; it's clunky, janky, and packed with a ridiculous amount of bloatware out of the box, which also contributes to the lag I mentioned earlier.
On the bright side, the battery is pretty long-lasting. It has a 5000mAh battery, and in real-world usage, the realme 11 lasted well over two days on moderate to light usage (basically just social media and checking emails). It also comes with an 80W fast charger that ensures that you're quickly back to 100%, taking just about 35 minutes.
---
Camera
Photography enthusiasts will appreciate the 108MP primary camera that captures detailed and vibrant photos. The color accuracy, especially in well-lit conditions, is commendable. The low-light performance is average, but the dedicated mode does elevate the image quality. The 2MP depth sensor and the 16MP front camera ensure that both your landscapes and selfies are captured with precision.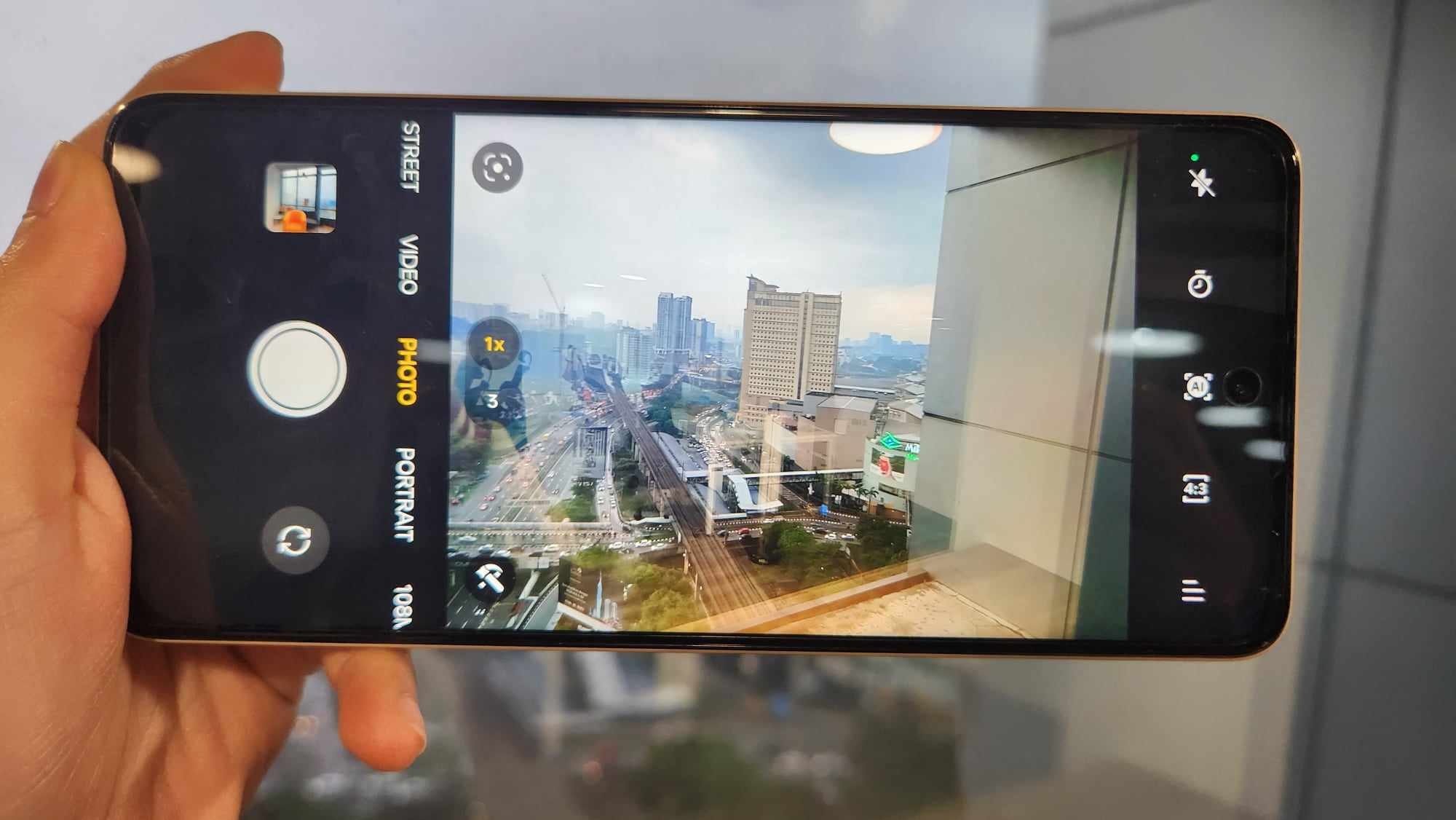 The realme 11 has a dual camera system made up of a 108MP primary sensor and a 2MP depth sensor. This allows it to capture pretty decent photos with clear details and balanced colours, though nothing really breathtaking. Again, considering what it's worth, it's enough.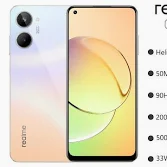 From

RM1,199.00
Check realme 11 5G price below:
add_circle
Long-lasting battery
add_circle
Eye-catching design
remove_circle
A lot of bloatware
remove_circle
Display is a little laggy
In the vast ocean of mid-segment smartphones, the realme 11 5G is like a glittering gem—literally, but not in terms of performance. It's good enough for those just looking for an affordable phone that can do more than just calling and texting, but it's certainly not the cream of the crop.