Handheld gaming devices, while not new, have definitely become a hot topic this year. This is especially true since there are many already in the market such as the ASUS ROG Ally, and the Steam Deck, and some are coming soon like the Sony Project Q.  Handheld gaming devices like these definitely need something to give it that extra boost for a better experience, which is exactly what Qualcomm did with their latest introduction, the Snapdragon G Series. The Snapdragon G Series consists of the Snapdragon G1, Snapdragon G2, and the Snapdragon G3.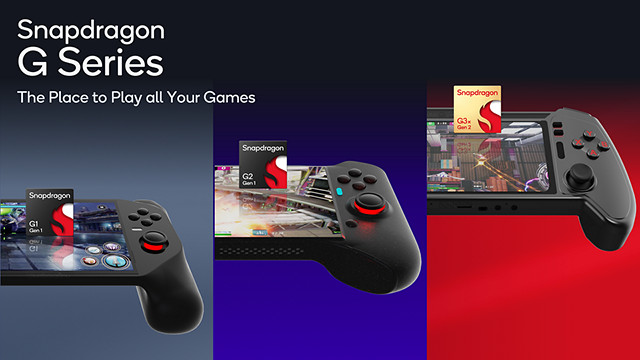 Starting off with the Snapdragon G1, it gives fanless handheld gaming devices their power and focuses on delivering lag-free connectivity and extended battery life. This means you can steam your favourite games in the best quality, be it locally or via the cloud. The Snapdragon G1 comes with a Qualcomm Kryo CPU (8 Core) with the Qualcomm Adreno A11 GPU, setting the stage for high-quality handheld game-streaming devices.
Next, there's the Snapdragon G2 which boasts a highly optimized processor and cutting-edge 5G and Wi-Fi 6/6E capabilities from Qualcomm FastConnect 6700 Mobile Connectivity System and sets the stage for premium mobile and cloud gaming titles. It is also equipped with the latest Kryo CPU (8 Core), a gaming-centric Adreno A21 GPU, and the Snapdragon X62 5G Modem-RF System. All of which allows you to effortlessly explore mobile and cloud gaming. 
Finally, the Snapdragon G3 allows for top-tier performance and features for the handheld gaming device it's in. Snapdragon G3, boasts a Kryo CPU (8 Core) and Adreno A32 GPU, offering over 30% faster CPU performance and a remarkable 2x faster GPU performance compared to its predecessor. It also introduces cutting-edge features such as hardware-accelerated ray tracing, game super-resolution, XR glass tethering, low-latency premium Bluetooth audio with Snapdragon Sound Technology Suite, and ultra-responsive wireless speeds via Wi-Fi 7 High-Band Simultaneous (HBS) as well as 5G sub-6 and mmWave.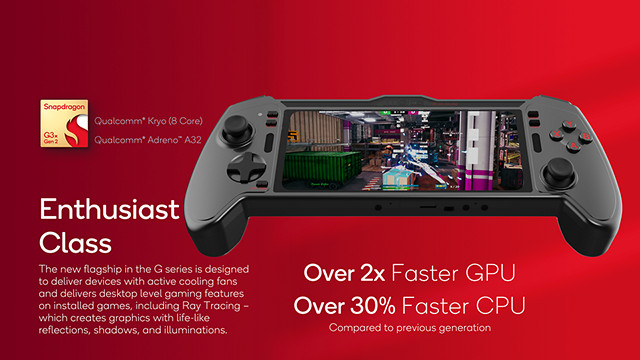 Qualcomm's Snapdragon G Series each gives handheld gaming devices both already available and coming soon, to have the power and features that they need to perform, which is crucial to run demanding games. Something you'll like to know is that the Snapdragon G3x Gen 2 Handheld Gaming Reference Design is now available and undergoing sampling with select OEMs and ODMs. For more information, you can visit Qualcomm's official website.