Introducing the Marshmallow Keyboard KW100, ASUS' latest keyboard that adds a touch of colour to your set-up. It's a versatile keyboard that combines durability with style and comes with the features you need when typing out important documents. But something you'll appreciate is how this keyboard seamlessly transitions between Windows, ChromeOS, MacOS, iOS, and iPadOS modes, all while being at a more affordable price range. 
---
ASUS Marshmallow Keyboard KW100 Specifications
Dimensions (mm)

: 282 x 130x 18.4 mm

Weight:

374.8 g

Size:

75%

Key Style:

Scissor keys

Key Travel:

1.6mm

RF Distance:

10m

Connectivity:

Bluetooth 5.0, Wireless

Battery:

2x AAA

OS Support: Windows® 10, Windows® 11, Chrome OS, Mac OS, iOS, iPad OS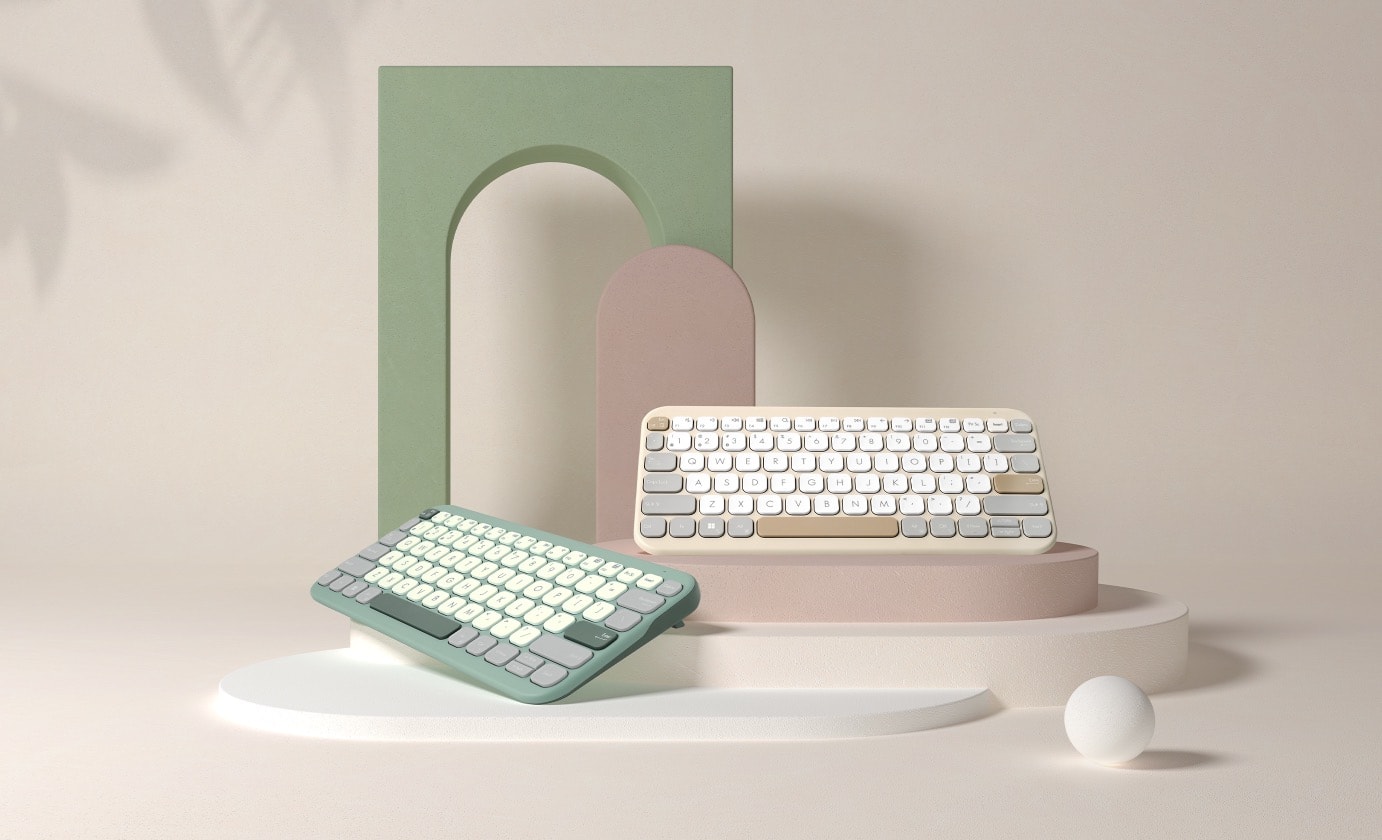 First and foremost, the ASUS Marshmallow Keyboard KW100 comes in two colours that you won't typically see in keyboards meant for an office, Oat Milk and Green Tea Latte. For better visibility, essential keys like Spacebar, Enter, and Esc are accentuated in a darker shade. These unique colour schemes lend the Marshmallow Keyboard a smart and youthful appearance, making it a perfect match for ASUS' Marshmallow Mouse MD100, as well as your laptop, PC, and tablet. 
Next, for those who prefer a quieter keyboard, you'll be happy to know that the Marshmallow Keyboard KW100 has a foam layer that reduces keyboard noise to less than 50 dB per keystroke, which makes every tap of the keys exceptionally quiet and almost silent. Additionally, it has a 1.6 mm key travel which gives you a more familiar typing experience. For better comfort, the keyboard includes two-level adjustable kickstands, allowing you to find your ideal typing position.
The ASUS Marshmallow Keyboard KW100 allows you to effortlessly connect to up to three devices, such as a laptop, PC, and tablet. This is thanks to its Bluetooth 5.0 LE connectivity, which gives you the ability to multitask seamlessly. It even has a laptop-like layout and two system switch keys, which lets you toggle between Windows, ChromeOS, MacOS, iOS, and iPadOS modes in a breeze, enhancing work efficiency.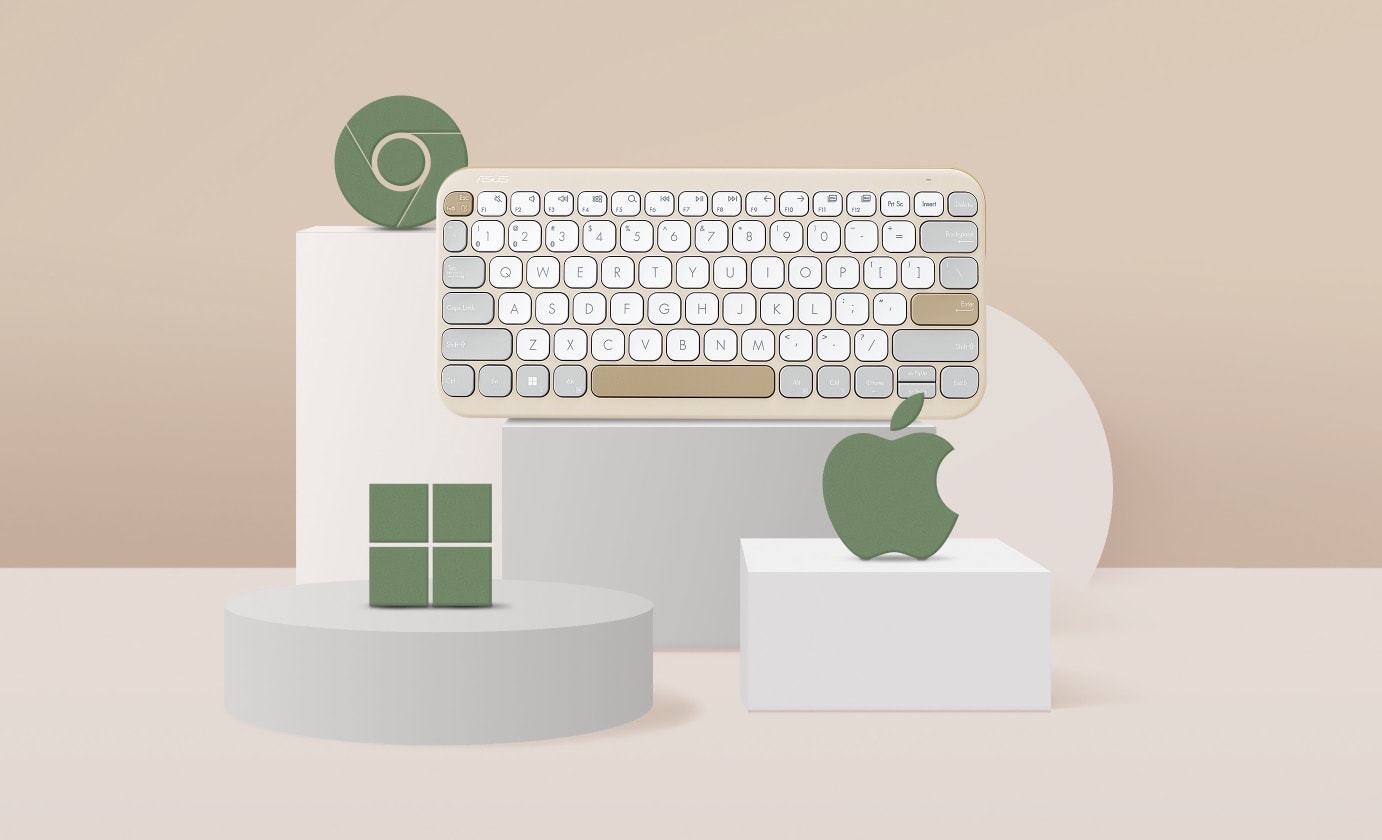 Another thing to appreciate about the Marshmallow Keyboard KW100 is its longevity thanks to its 10-million-click switches, each with a UV-resistant coating for added durability. The keyboard is also shipped in eco-friendly, paper-based packaging, significantly reducing plastic waste, in order to further minimize its environmental footprint.
Pricing and Availability
If you're as excited about the ASUS Marshmallow Keyboard KW100 as we are, then you'll be pleased to know that it's already available to buy for the price of RM 179. To accompany this amazing keyboard, ASUS also released their refreshed Marshmallow Mouse MD100, featuring the new Oat Milk and Green Tea Latte colour schemes, which is available at RM149.