Alongside the realme 11 Pro, realme has also launched the new realme Bud Air 5 Pro earbuds and realme Watch 3 Pro. This dynamic launch signifies a significant advancement for realme as it continues to break barriers in offering leap-forwarding technology to its customers.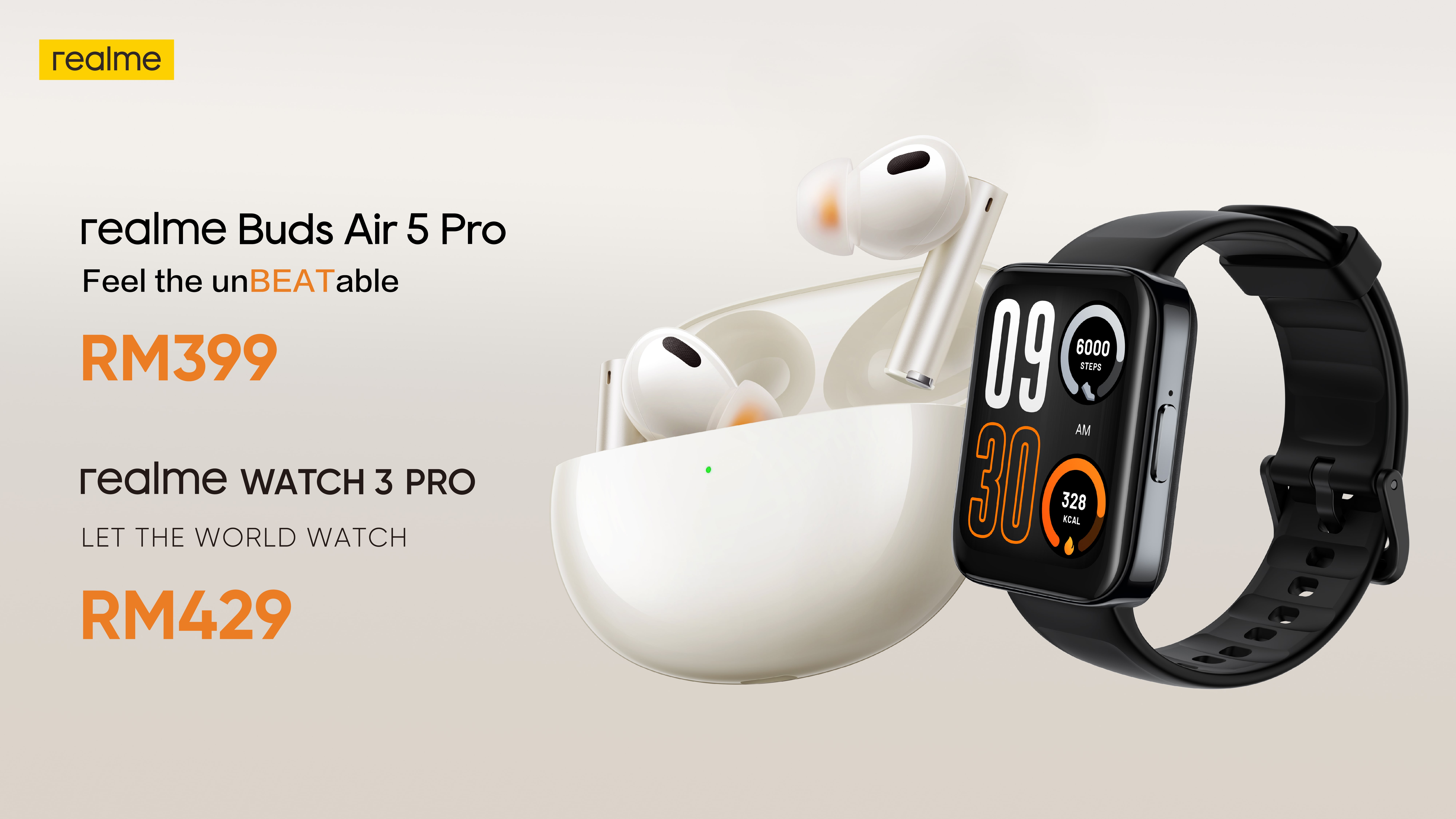 ---
realme Bud Air 5 Pro
The realme Bud Air 5 Pro, deemed the flagship killer of earbuds, boasts a unique segment-only coaxial dual driver feature designed to deliver studio-grade native audio. Customers can relish the authentic, rich, and delicate sound without denting their wallets. The earbuds feature an 11mm bass driver for powerful bass, high-purity diaphragm, and high resilience, coupled with excellent noise cancellation capabilities of up to 50dB, effective up to 99.6%. Regardless of background noise, users can immerse themselves in their sonic universe anytime.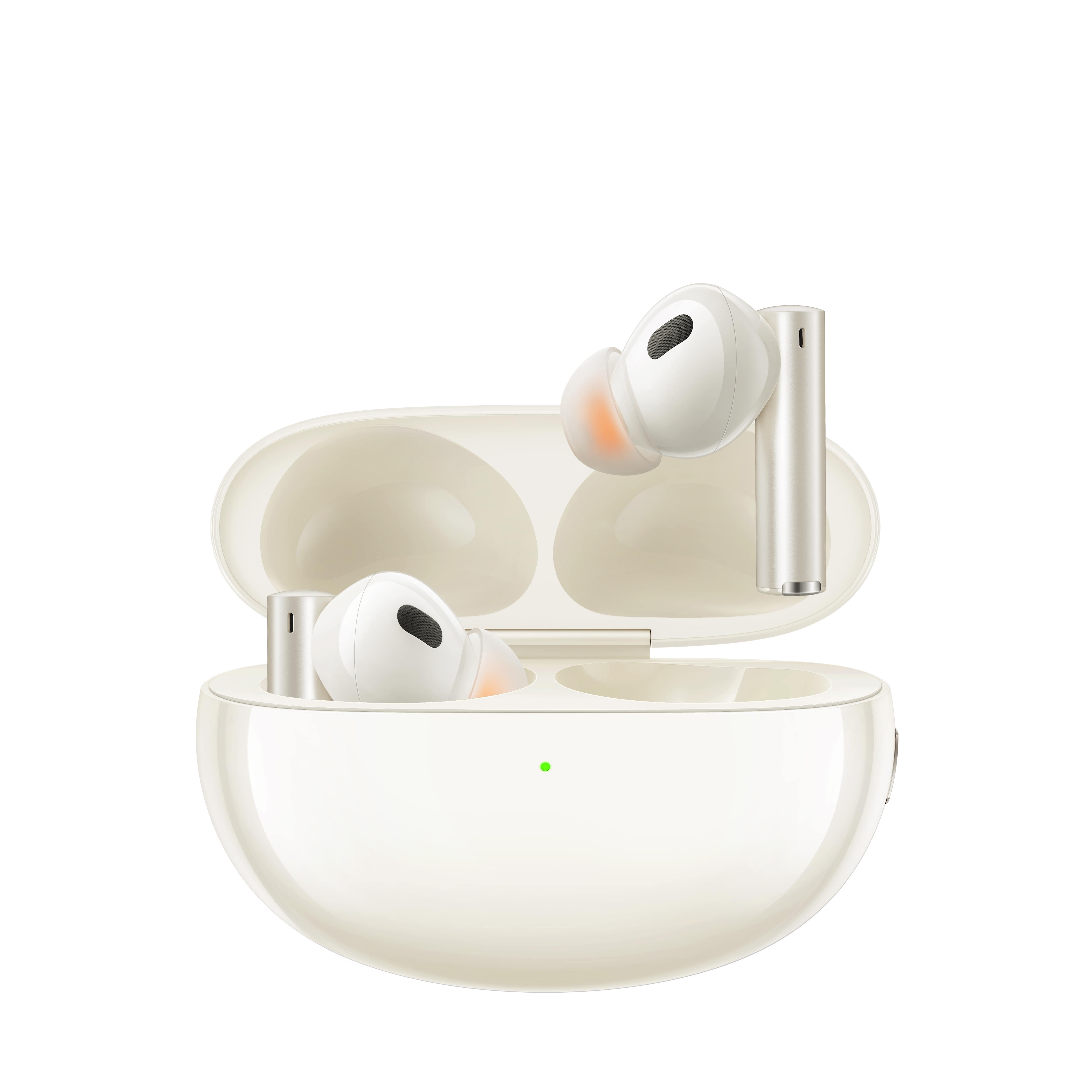 Furthermore, the realme Bud Air 5 Pro provides a 40ms Super Low Latency mode and maintains a stable connection, offering the best-in-class low latency for smooth gaming experiences with minimal disconnection issues. The earbuds stay connected even at a distance of 10 meters from the user's phone, thanks to the industry's first-class LDAC HD transmission protocol. The Bud Air 5 Pro also delivers a 360-degree surround sound experience that simulates theatre space, enveloping users with an enhanced sense of presence and a stronger musical atmosphere. It's available in two color options: Sunrise Beige and Astral Black.
With a retail price of only RM399, music enthusiasts can enjoy exceptional audio quality in public spaces without any concerns.
---
realme Watch3 Pro
In tandem with the earbuds, realme unveiled the realme Watch 3 Pro, a significant upgrade to their smartwatch series, featuring a 1.78" large AMOLED display. This expansive display offers a vibrant and immersive visual experience, enabling users to easily view notifications, track fitness activities, and access various apps. Its dual-mode Bluetooth single-chip technology ensures clear calls, lower power consumption, and faster response speeds.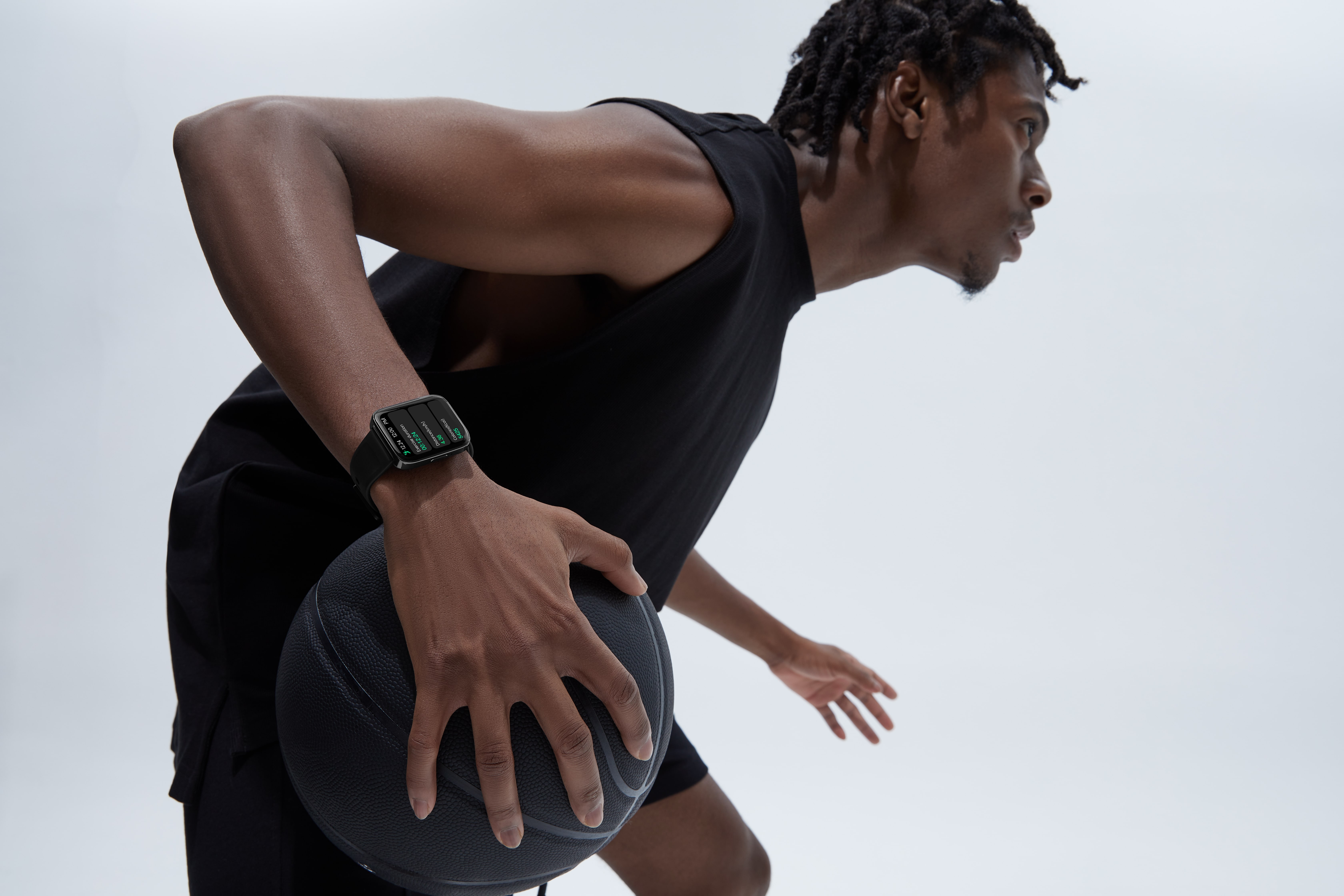 Besides that, the Watch 3 Pro also features a multi-system standalone GPS for highly-accurate map tracking and an extended battery life of up to 10 days. It supports over 110 sports modes, catering to the diverse needs of users. With a stylish curved waist design, the realme Watch 3 Pro is a perfect fit for fitness enthusiasts and fashionistas alike.
realme's new Watch3 Pro is priced at RM429 and is available nationwide now.