Hisense Malaysia is excited to announce its 1-month long sale, running from 1 - 30 June 2023!
At the 'Super Brand Days: Hisense Make Wow Happen' promotional campaign, Malaysians nationwide can enjoy an array of discounts, thrilling gifts with purchases, and an exclusive opportunity to win a luxury journey aboard the Genting Dream Cruise through the 'Take Me To The Cruise' Lucky Draw.
Here are some of the best promos and products to catch before everything runs out!
---
Hisense Sale Promos:
- The Hisense Laser Cinema PX1-PRO: Breathtaking Visual Experience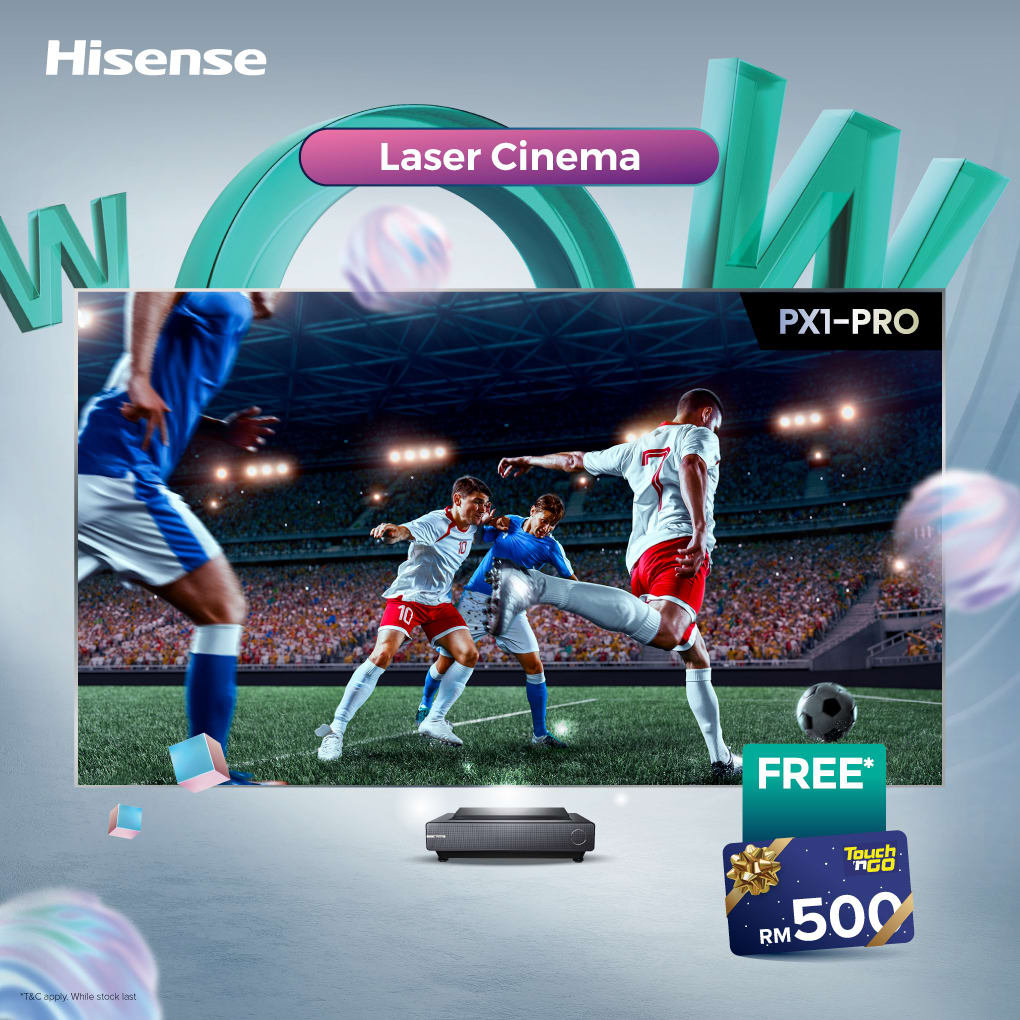 Experience a whole new level of comfort and visual brilliance with the Hisense Laser Cinema PX1-PRO, available at an RM8,000 discount. This model's features include no eye strain for comfortable long-time viewing, TriChroma Laser Engine, Wide Color Gamut, HDR 10, and 4K Ultra Short Throw that projects over eight million pixels for sharper, brighter, and larger images.
- Hisense's PureShine and PureFlat Series: Make A Trendy and Colourful Home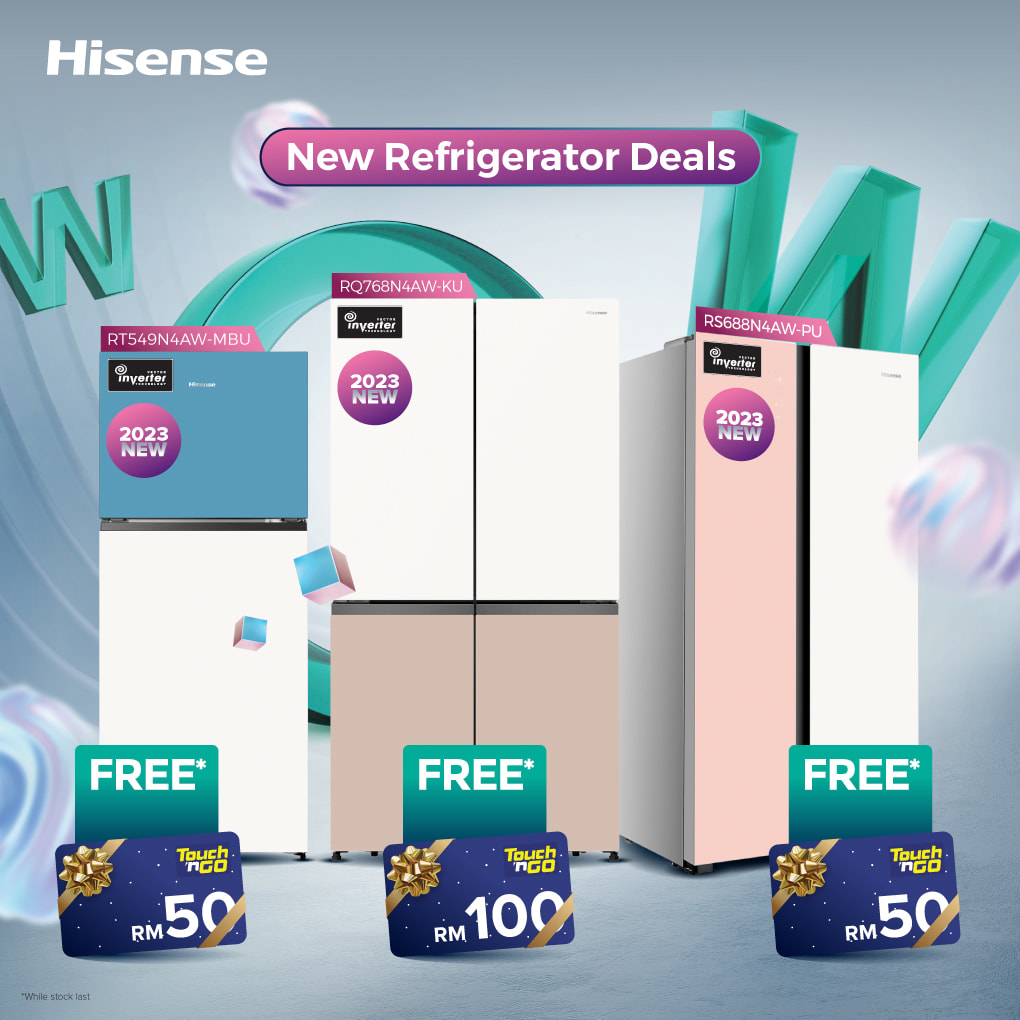 Home design enthusiasts can look forward to more than RM2,000 off on Hisense's PureShine Series Khaki and Pink refrigerators and the latest PureFlat Series in an enticing Blue hue. The fridges not only boast premium glass doors in Khaki or Pink but also incorporate cutting-edge technology for optimal food storage conditions.
- R32 Inverter KA Series Air Conditioner: Your Smart Comfort Solution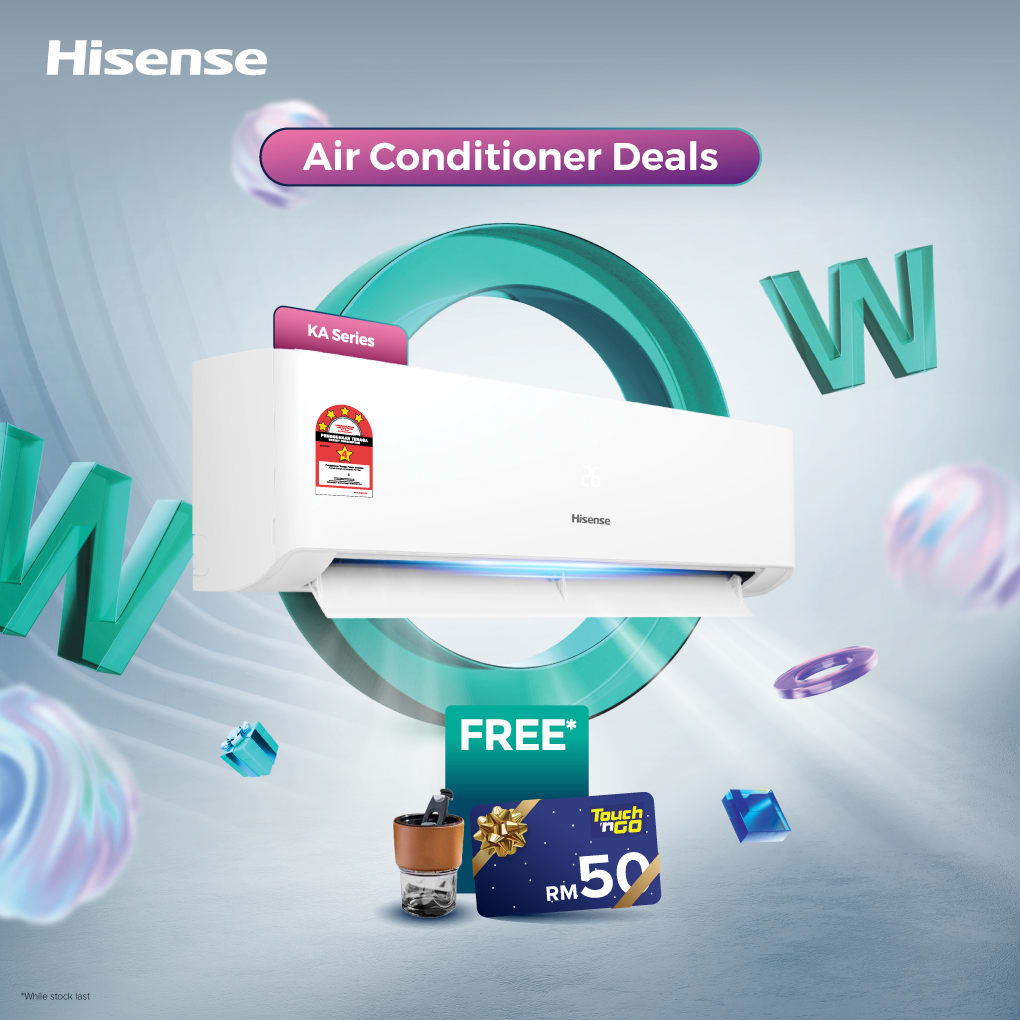 Also available is the R32 Inverter KA Series Air Conditioner, with a 'Smart' button that adjusts the mode based on room temperature for a more comfortable viewing experience.
- Hisense's Innovative Washer and Dryer Models: Get More with Less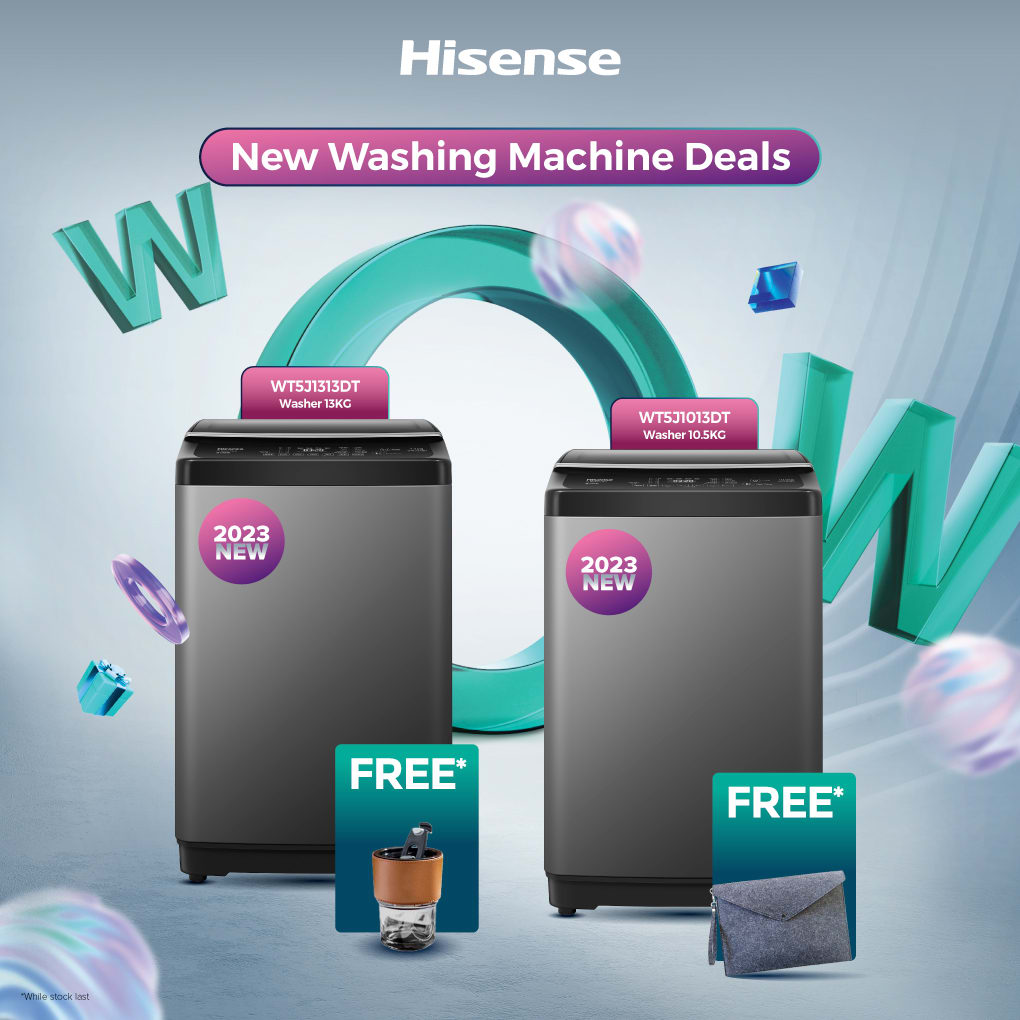 Enjoy over RM2,000 off on Hisense's innovative two-in-one Front Load Washer and Dryer models: the 10.5KG Dry/7.0KG Wash WD3Q1043BT and the 8.5KG Dry/6.0KG Wash WD3Q8543BW. These models come equipped with a WIFI connectivity feature, allowing users to control the appliances via the ConnectLife App on their phone.
- Gifts, Giveaways, and More with Hisense Malaysia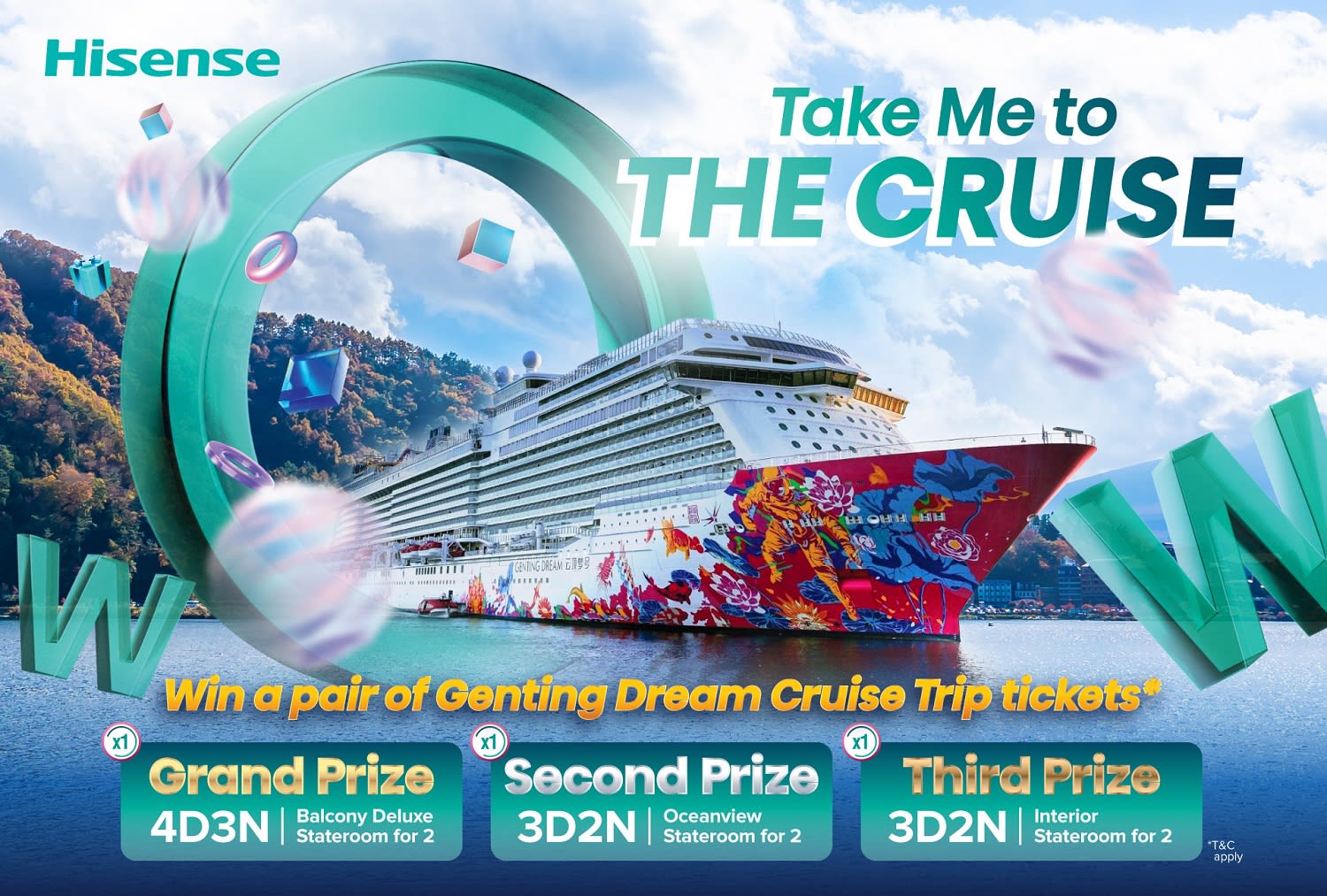 Enjoy a host of exciting offers and free gifts from Hisense, available at all authorised Hisense dealers. Visit Hisense's campaign page and fill in your purchase details to redeem the gifts. The free gift redemptions apply to purchases made at both retail and online stores.
Make WOW happen in your homes this June with Hisense's Super Brand Days. Make the most of these exclusive deals, and you can also stand a chance to win an enchanting escape aboard the luxurious Genting Dream Cruise by Hisense.
More related recommendations: