Laptops aren't the most ideal gaming device, but they're still often preferred desktops due to convenience and portability. Of course, this general statement is limited to only those who do more with their laptops than just gaming; professional gaming rigs are still more often than not desktops.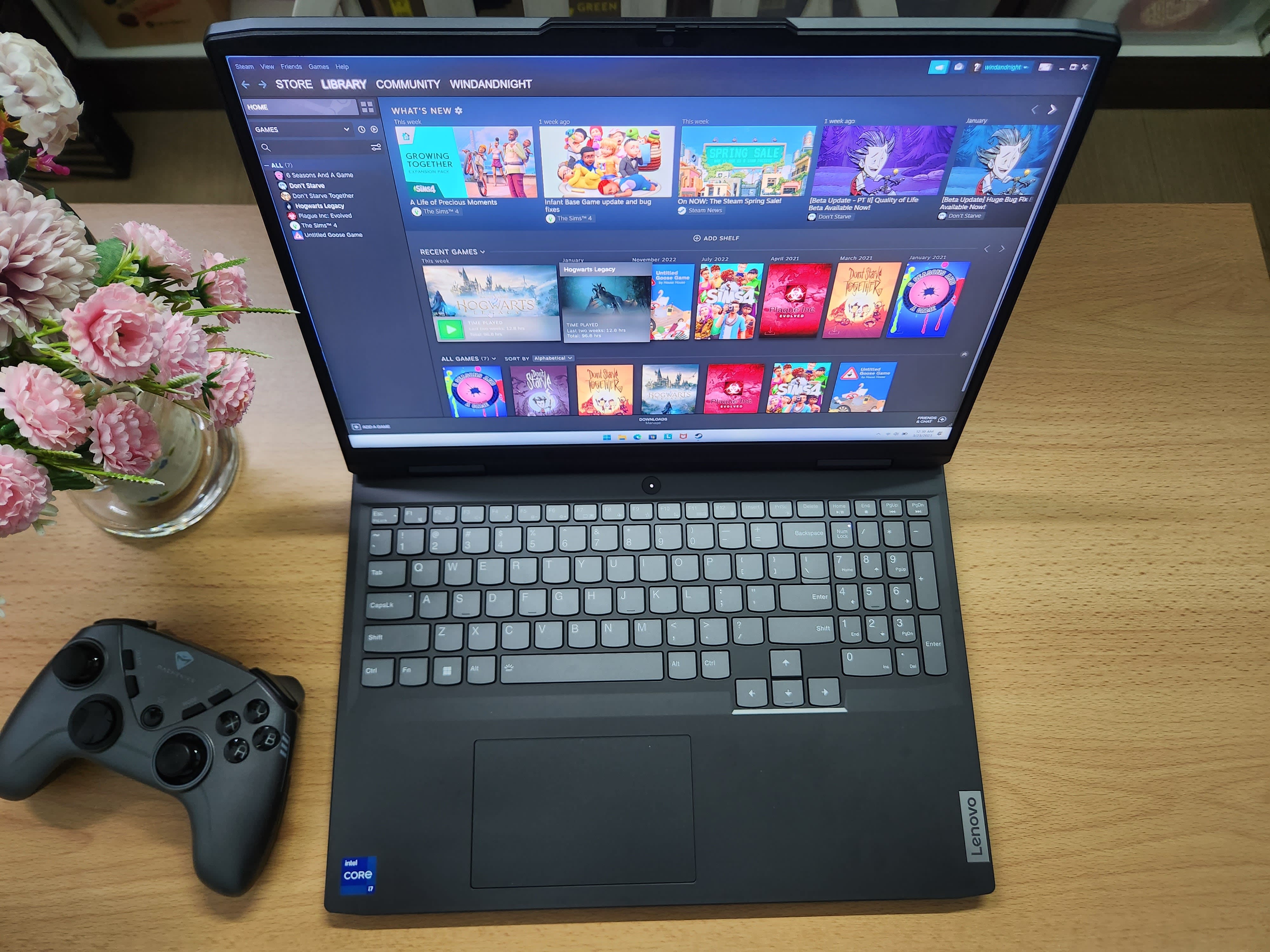 But I digress. Today's review is Lenovo's Ideapad Gaming 3i, which is a versatile yet affordable gaming laptop that packs a truly amazing display. For a sub-RM6k gaming laptop, it does well in what it advertises—that is, gaming— but not surprisingly with some drawbacks.
---
Lenovo Ideapad Gaming 3i (Gen 7) Specifications
Processor

: 12th Gen Intel® Core™ i7-12650H

Graphics

: Nvidia GeForce RTX 3060 Ti 6GB GDDR6

OS

: Windows 11 Home

Display

: 16″ WUXGA (1920 x 1200) IPS, 350 nits

Memory

: 16GB DDR4

Storage

: 1TB SSD

Other features:

1080p Webcam with PrivacyShutter, keyboard backlight

Dimensions:

20.9mm x 359.6mm x 277.8mm

Weight

: 2.4kg
---
Build 
Like all typical gaming laptops, the Lenovo Ideapad Gaming 3i is built to be large, bulky, and solid to accommodate all the other components that it needs to power your AAA games and keep the laptop cool at the same time. Trust me when I say it is heavy; lugging the laptop from the parking lot to my office alone is a full arm workout.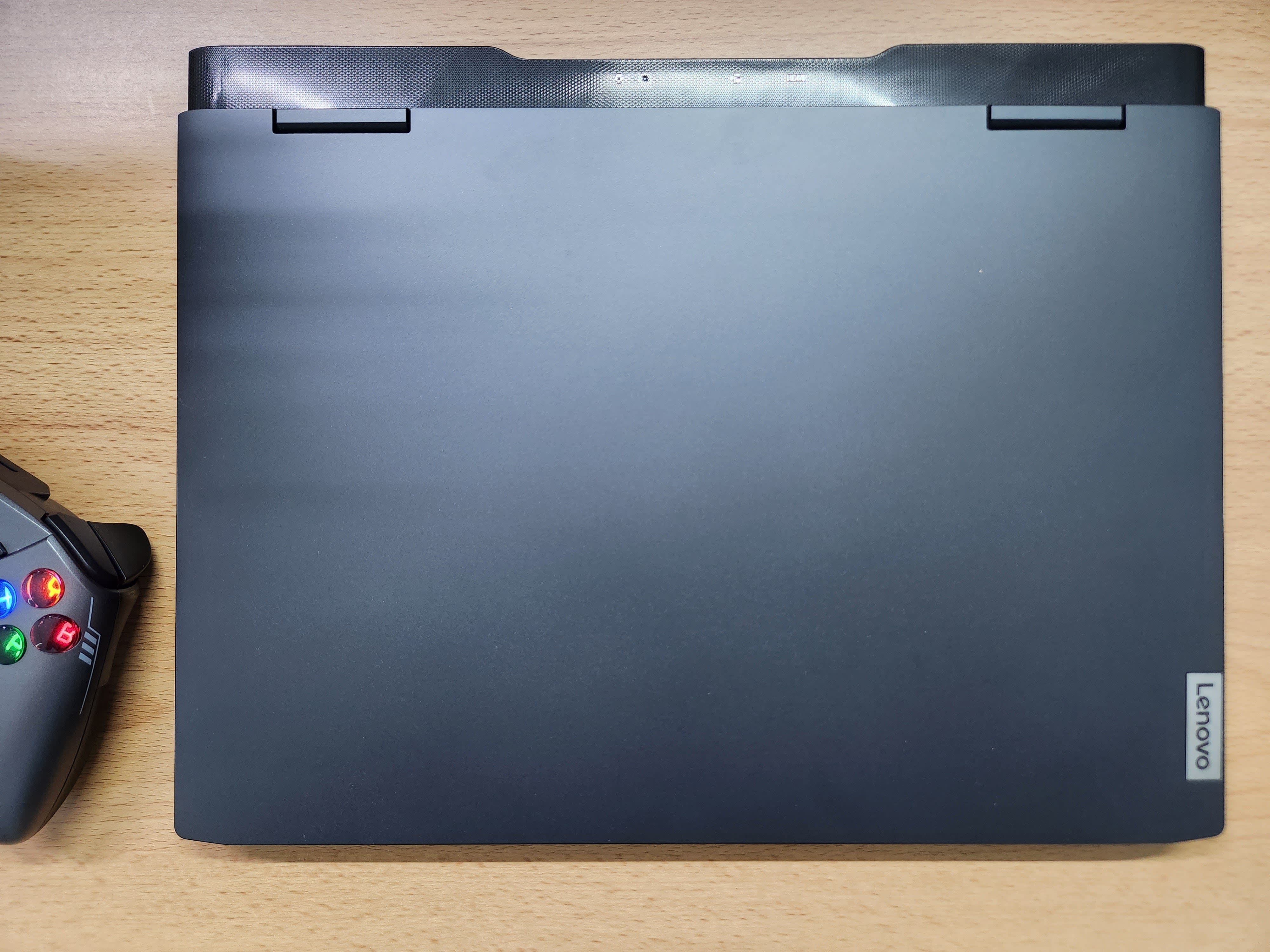 That said, Lenovo managed to build rugged and sleek into the same laptop: the front case of the laptop is minimalistic with only Lenovo's branding inconspicuously accenting the top left of the cover. It's a refreshing change from typical gaming laptops that have flashing RGB lights and loud branding slapped in the middle.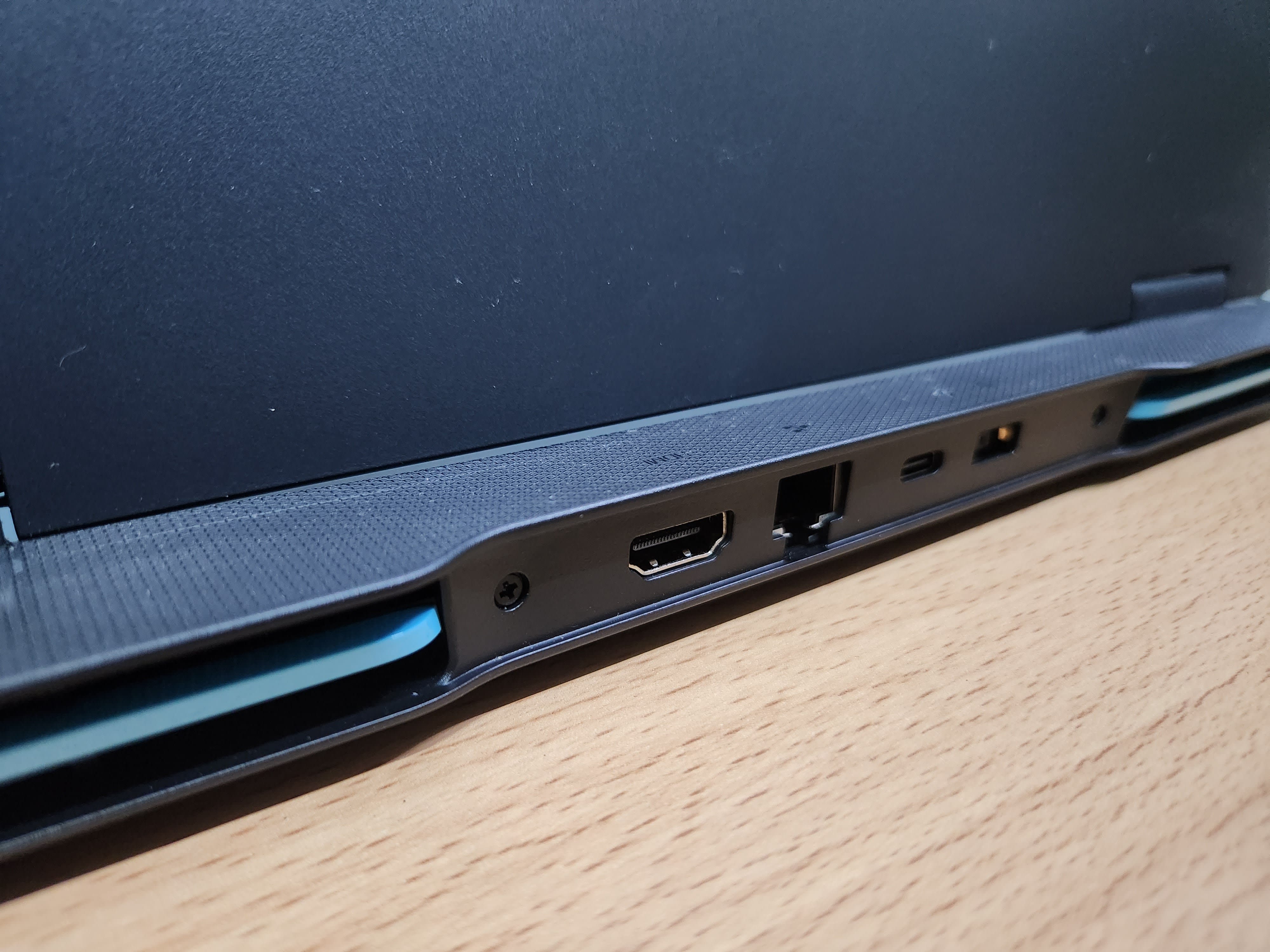 Most of the ports are built into the rear of the laptop, with only one USB-A port on either side for your mouse and external keyboard. This can make cable management either more pleasant or annoying. I can't tell you how many times I've had to fumble around the laptop looking for the HDMI port during my first week with the laptop; in the end, though, I found that I like the rear ports better, as it's easier to tuck all my cables out of sight behind the laptop.
Like all laptops, the in-built keyboard and trackpad of the Ideapad Gaming 3i aren't really the best. The keyboard is shallow, and the trackpad, while large and spacious, has no actual buttons for clicks and could do with a little improvement in responsiveness. That said, you'd have to be a little insane to game with a trackpad, so these are simply champagne problems. 
---
Display
Typical laptop displays come in 1920 x 1080p at a 16:9 aspect ratio, but the Lenovo Ideapad Gaming 3i does it a little differently. Slightly taller than the standard, the 16:10 aspect ratio can be a little unnerving at first, but you get used to it very quickly.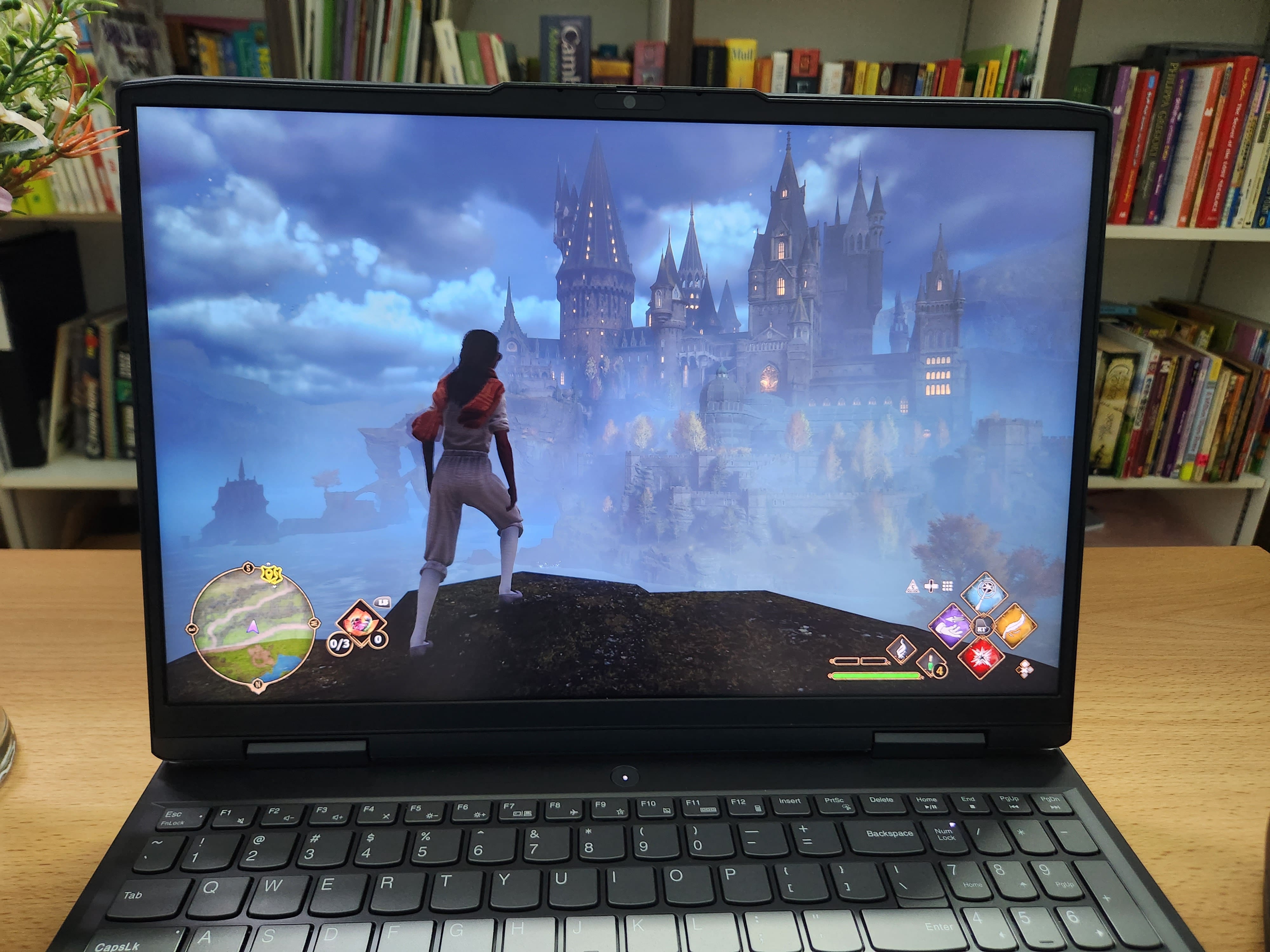 More importantly, though, the display is amazing, Crisp colours, clear details, and a high refresh rate— pretty much any gamer can ask for in a gaming laptop. It also gets really bright, so you have the freedom of making scary games like Little Nightmares 2 a little less scary (that game terrified me).
I also loved the fact that the bezels were really thin, so it's a pretty immersive experience when playing RPG games. Lenovo even managed to fit a pretty good webcam on the top edge of the slim bezels, which comes complete with a privacy shutter that you can use to turn the camera on or off. 
---
Performance
Running the 12th Gen Intel Core i7 processor with the Nvidia GeForce RTX 3060, the Lenovo Ideapad Gaming 3i has enough juju to power most, if not all, of your AAA games. And you bet that we tested out the laptop with the newest and most graphic-demanding games (at the time of review): Hogwarts Legacy.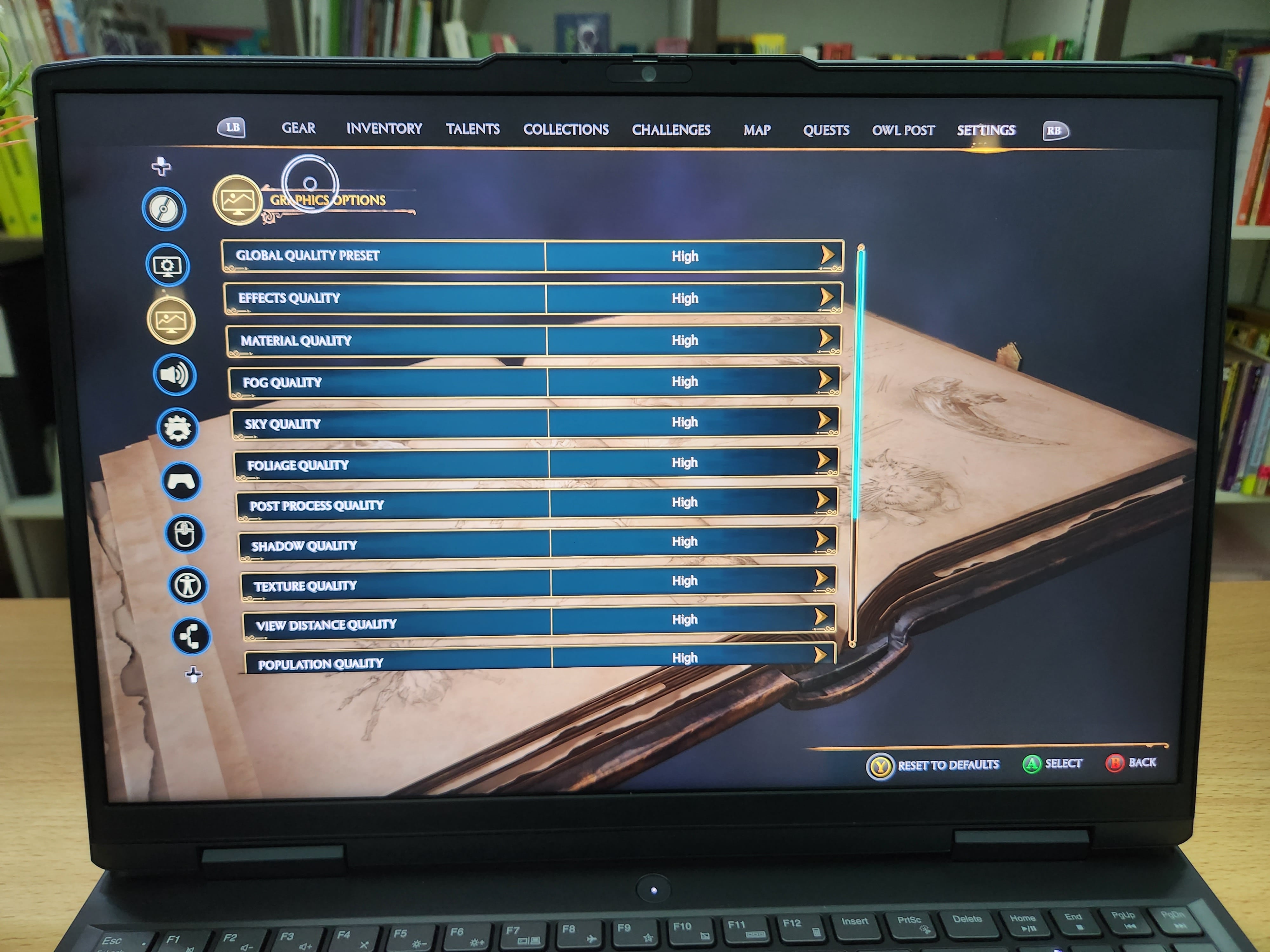 Where my regular three-year-old gaming rig struggles to run the game at low settings, the Ideapad Gaming 3i manages quite well with all settings turned to high, which was a very pleasant surprise. I did experience the occasional stutters, but turn it down to medium (the game's default setting) and everything goes as smooth as butter.
However, it has trouble when ray tracing is turned on, as I ended up with graphical glitches and pretty bad lagging during scene changes. 
Another drawback with this laptop is that it overheats really quickly—hence the title. Within the hour of opening Hogwarts Legacy, the laptop is already uncomfortably hot to the touch, and the fan starts whirring really loudly to show that it's working hard. So much for a "lap"top; you don't actually want to have this on your lap when you're gaming, because nothing kills fun like a scalded lap. 
Gaming aside, the Ideapad Gaming 3i performs well for everyday computer tasks. As an editor, I like to have up to 30 tabs open for ease of reference while working and several applications going all at once, and the laptop managed that perfectly.
---
Battery 
Lenovo promised a 7-hour battery life for the Ideapad Gaming 3i. To make a long story short, it really did not last as long as that—but close enough. I managed to get up to a good five and a half hours of use before the 5% warning turned up. The five hours were mostly spent on working and streaming videos, with about two hours of gaming thrown in, so I'd say the laptop did a good run.
Related articles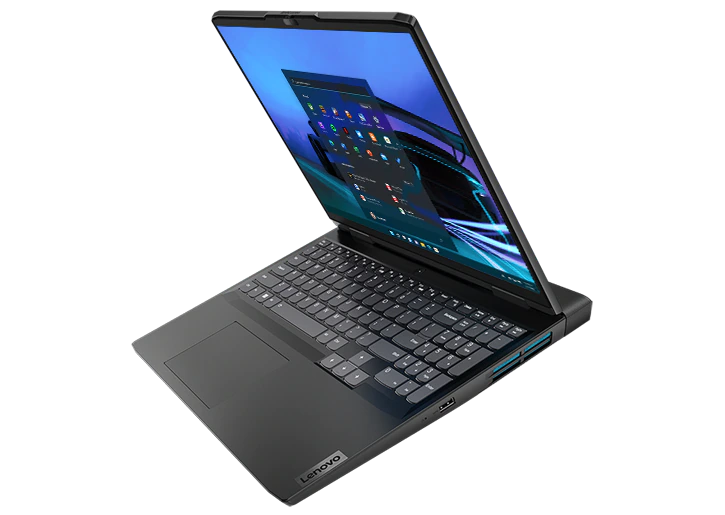 From

RM5,644.00
Check Lenovo IdeaPad Gaming 3i (16", Gen 7) price below:
add_circle
Amazing display
add_circle
Decent gaming performance
remove_circle
Short battery life
At less than RM6,000, the Lenovo Ideapad Gaming 3i is a pretty commendable gaming laptop for the everyday gamer, offering solid performance, a nice design, and an amazing display. It provides a truly enjoyable gaming experience and performs reliably well in everyday computer duties as well. That said, it isn't perfect; you'll also have to bear with the overheating and meagre battery life.