The Body Shop has come with a new collection titled The New Full Flowers Fragrance Collection. Inspired by the rich and blooming scent of flowers, the Full Flowers Fragrance comes with 4 different fragrances, which are the Full Rose, Full Iris, the Full Ylang Ylang, and the Full Orange Blossom. Each of these fragrances is made with 90% natural ingredients and the bottles are made from recycled glass with the caps designed to be sustainable as they are made from renewable wood and cork.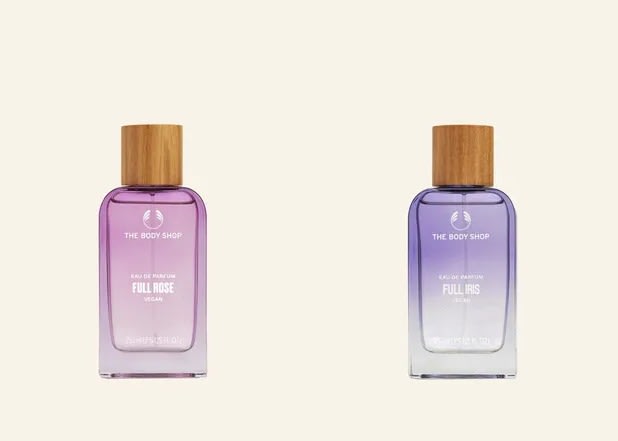 With the Full Rose Eau de Parfum, it smells like a fresh rose that has just bloomed on a dewy morning. The smooth rose symbolises the sweet-smelling petals, the aromatic cardamon embodies the spiky thorns, and the geranium leaf represents the green leaves on the bush. This fragrance is crafted from roses that have been responsibly cultivated, farmed, and harvested in France. To create a high-quality rose absolute, the roses are harvested by seasoned pickers and processed on the same day to preserve their freshness. 
Made from the rarest raw materials used in the perfumery, the Full Iris Eau de Parfum leaves behind hints of juicy raspberry when you apply it to your skin. It is made from iris stems that have been grown and harvested from the South of France for 3 years and have its stems reused in a second distillation to extract the remaining scented molecules that have been left out. As you use the Full Iris Eau de Parfum, you can find yourself surrounded by the soft, woody scent of the iris flower.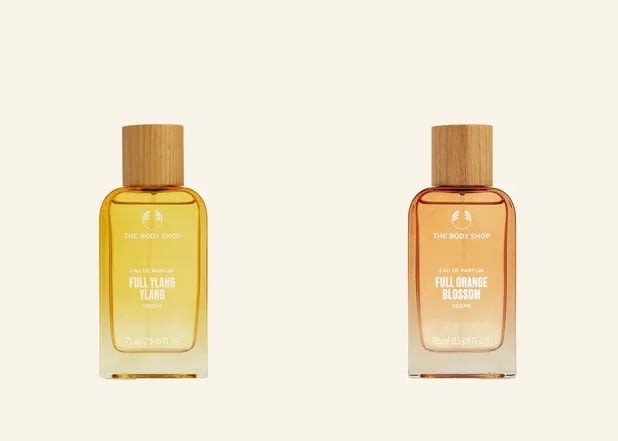 Blended with black pepper and flowers handpicked by local farmers from the island of Madagascar, the Full Ylang Ylang is a spicy, white floral fragrance that is crafted with floral ylang-ylang essential oil representing the plant's smooth petals while the black pepper embodies the spicy aroma of the plant's branches and the creamy vanilla characterises the velvety leaves. 
Extracted from orange flower buds located in the Nile Region of Egypt, the Full Orange Blossom Eau de Parfum delivers a scent that is fresh and aromatic. The flower buds are harvested early in the morning with a traditional method that involves shaking the branches of the trees using long sticks. The bold orange blossom represents the aromatic petals with fresh bergamot symbolises the juicy fruits, and the woody fragrance of vetiver embodies the crisp leaves. 
Priced at RM 269, the Full Flowers Fragrance Collection is available at all The Body Shop retail stores, and their official website. 
Related articles