Are you scared of the dark? Or do you love the bright sun?
It's safe to say that in this day of age, light is important to humans and should be a basic human right. In fact, if you think about the right lighting colours, they create the right room atmosphere, set the mood and even soothe our hearts when we're afraid of darkness.
Considering that last fact, it is amusing to entertain what we can do and achieve with smart lighting, which lets us control it whenever and wherever. Scared of the dark corridor? Turn it on at the switch of the button.
---
Who is WiZ?
Not too long ago, startup brand WiZ became part of Signify which is the smart lighting division under Philips, a world-leading brand that's known for its great quality lighting solutions.

Here, WiZ operates as an Internet of Things platform where one can control and set their smart lighting solutions together with other smart services such as home products.
You might be interested to know that all WiZ smart light bulbs and switch plugs made after 2021 have integrated support for Matter, a 'common language or platform' for all smart home devices. The Matter system is designed to let you use and control your smart home products easily across different brands and OS support.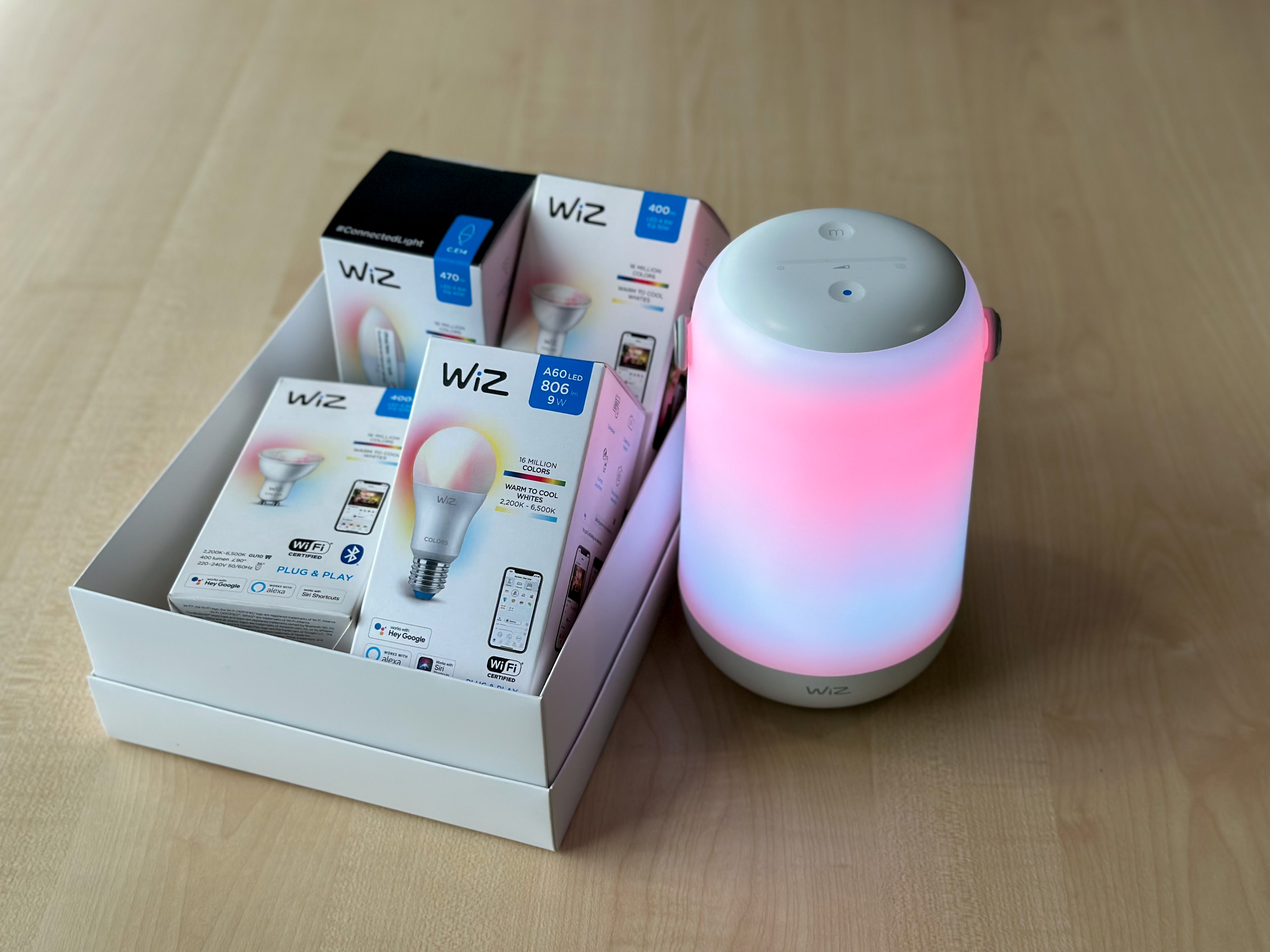 Thus, we were delighted to be given a set of WiZ's Smart Lighting solutions, which come with the following:
WiZ Smart Spot Light GU10 Bulb

WiZ Smart Candle E14 Bulb

WiZ E27 LED Smart Lighting Tunable White and Colour Bulb 

WiZ Wireless Mobile Carry Table Lamp
After spending a couple of weeks with the set, here are our experiences and thoughts on the range. Are they worth switching to? Read on!
---
More Related Recommendations:
---
WiZ Smart Light Review - WiZ Smart Candle E14 Bulb: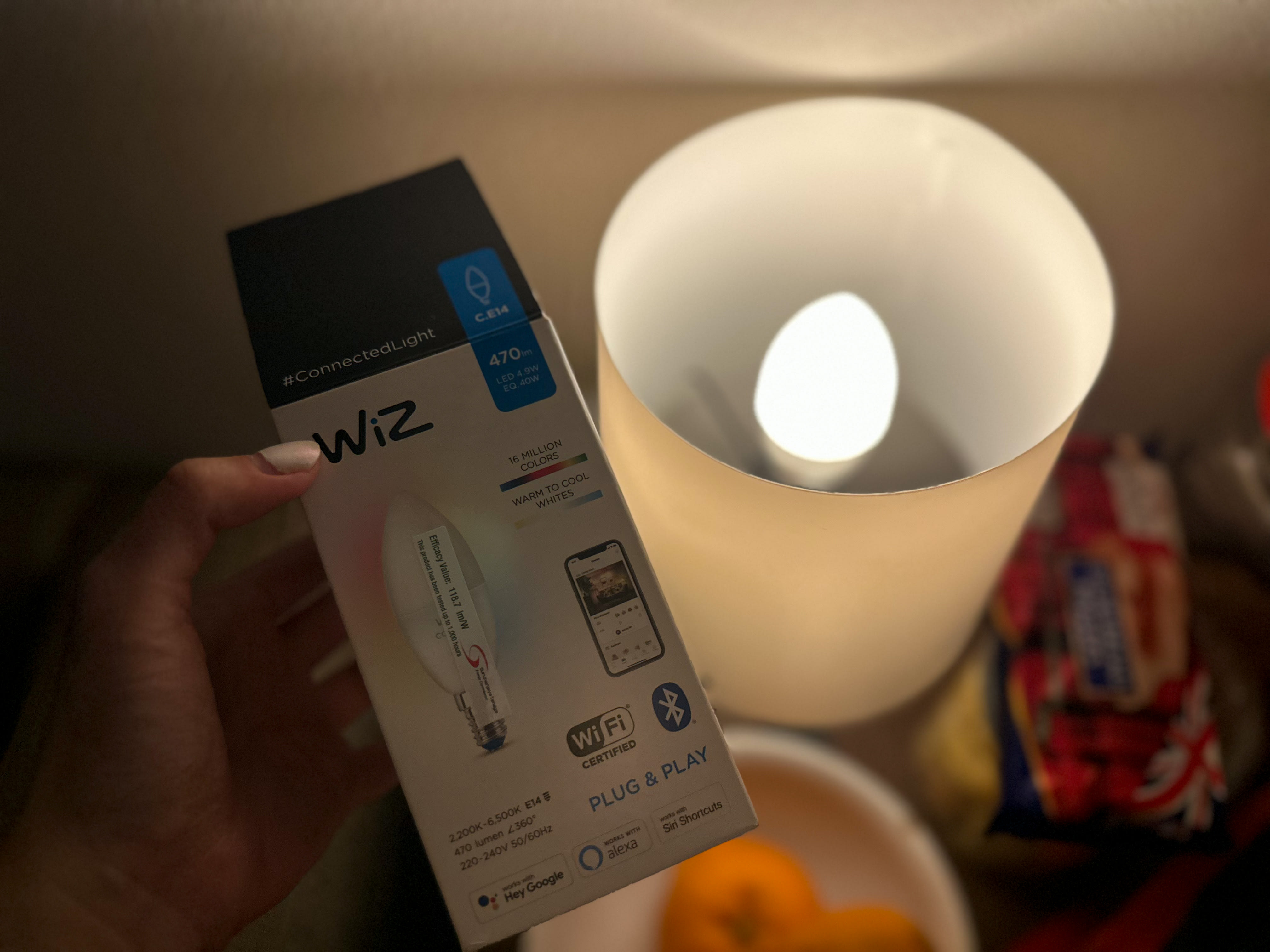 Our thoughts about WiZ lighting? Understanding that it is supported by the creators of the pioneering lighting brand Philips, we had high hopes that their smart lighting solutions should be of high quality compared to the many battery-powered LED light products.
Thankfully, we were not disappointed with this first smart light experience.
As the reviewer, I never had the chance to personally install a bulb into a table lamp or sorts since we move towards LED, battery-powered lighting. But from start to finish, the installation has been a breeze.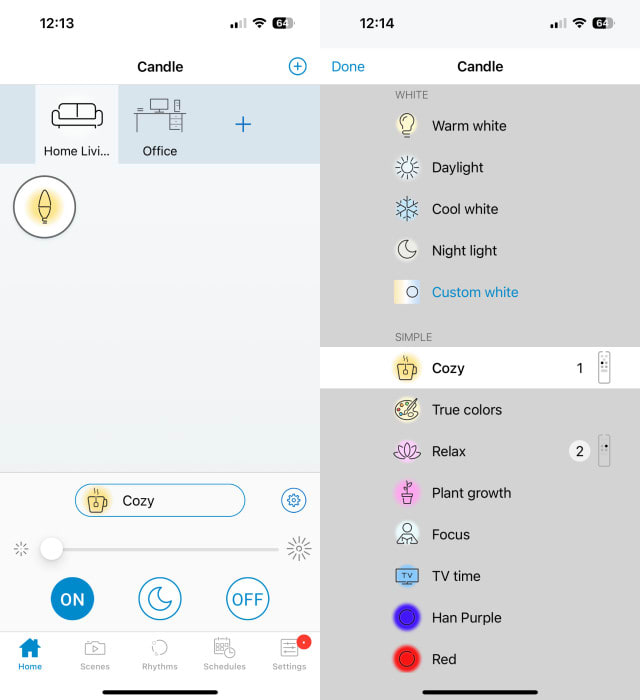 First, each box will have a QR code to scan and access the mobile app (available on iOS and Android).

Upon starting up the app, you can choose to continue setting up as a guest or sign up for an account to "start your own family".

After setting up a "Room", go ahead and add a product via the Plus sign option located in the top right corner of the app.

You'll then be prompted to add your product. First, turn on your mobile's Bluetooth to look for the product, then choose your preferred "find my product" method via your space's 2.5Ghz or 5Ghz WiFi.

Once scanned, the app will prompt you to perform a few power ON/OFF actions to activate connectivity.

When all is done, feel free to turn off your Bluetooth, as the product will stay connected as long as your space's WiFi is turned on.
In our experience, having a table lamp with a smart lighting solution was more pleasant than expected. I could easily set the mood and atmosphere or activate different light colours in a room. Not to mention, we could easily ramp up or dim lighting.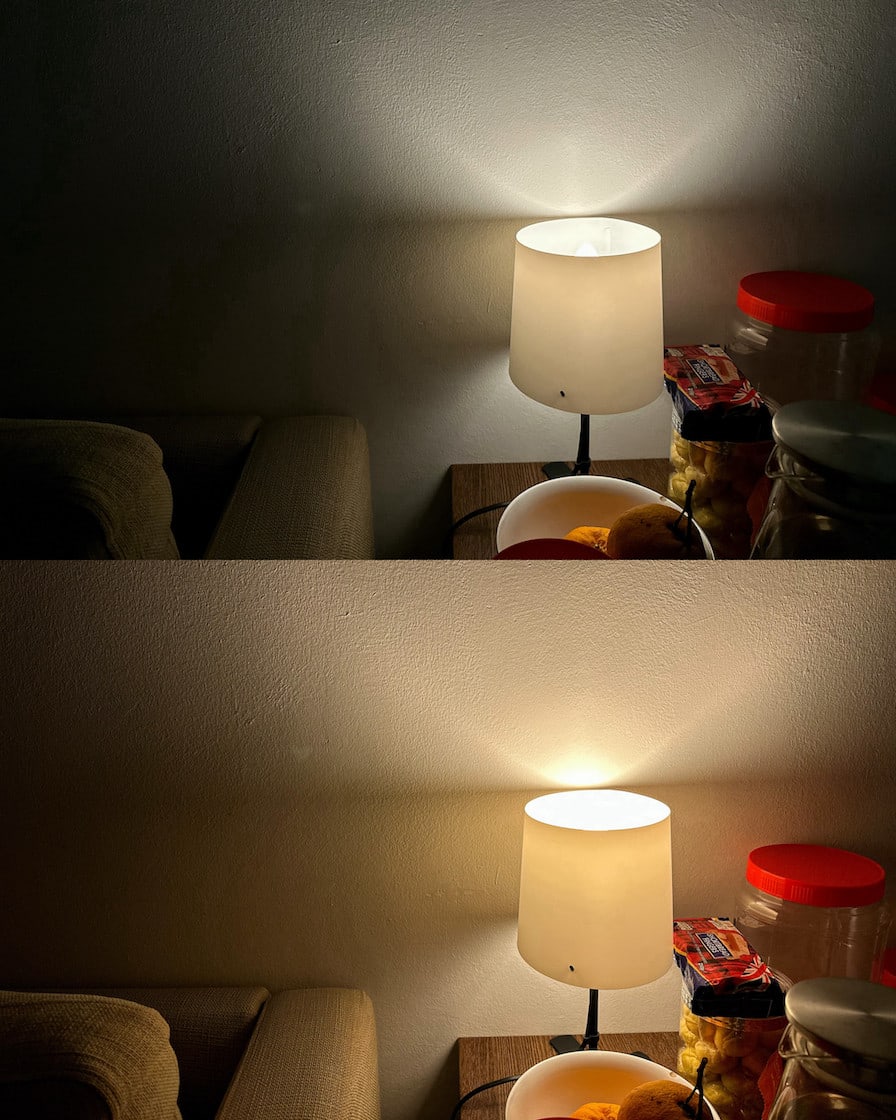 Aside from enjoying different colours, which I normally wouldn't do at home, what surprised me was the option to set schedules and activate certain lighting actions and commands. I could get my table lamp to turn on when it gets dark in the evening, and I wouldn't be home yet, which is helpful for, say, if you have pets or when you dislike coming back to a dark house.
---
WiZ Smart Light Review - WiZ Wireless Mobile Carry Table Lamp: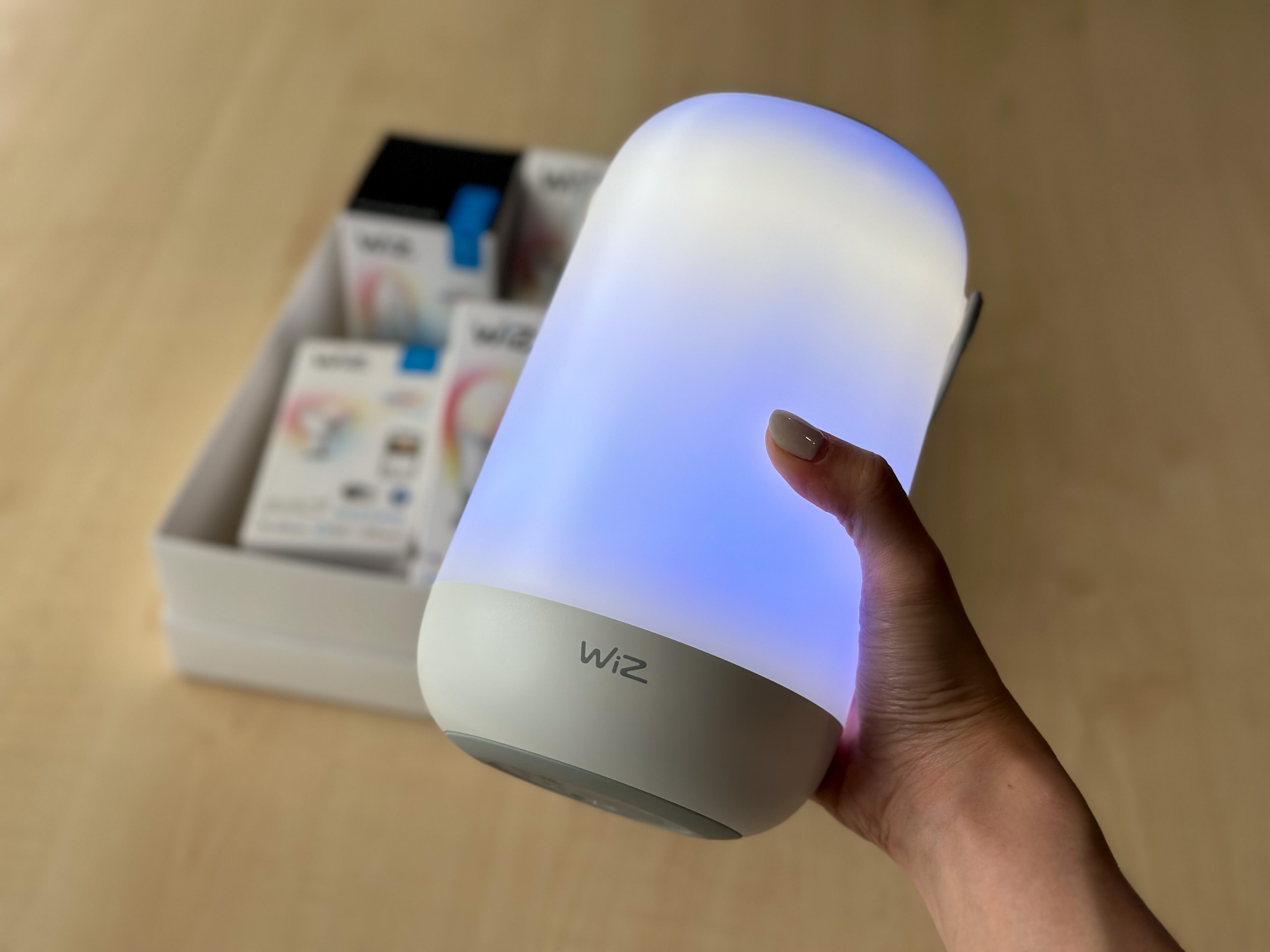 The most interesting device in the set was obviously the WiZ Wireless Mobile Lamp. It has a touch panel at the top to control your lighting dimness, light mode and power button. It also has an automatic motion sensor and other features found in the WiZ Bulbs, such as setting a light activation schedule and scenes. 
Not forgetting, we were delighted to learn that it has a battery life of up to 10 hours, so leaving it detached from a cord will be a comfortable situation.
Overall, the aesthetics of it is not just pleasant to look at, but it's also pretty practical and comfortable to use.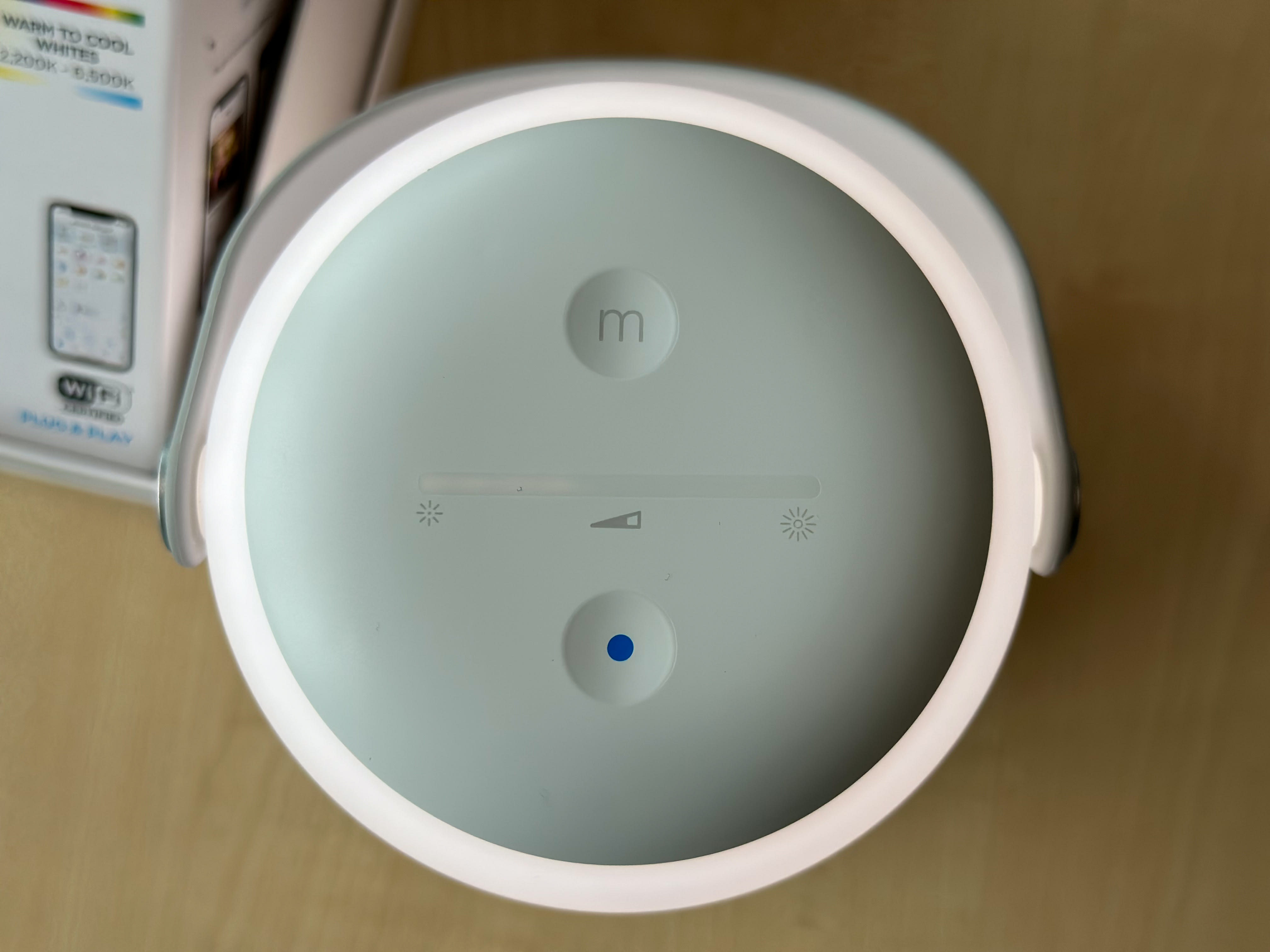 As a matter of fact, the lamp was useful to be used not just for our living space but also for unique purposes such as being a night lamp (when you need to work in bed that has a partner in it), as a light buddy to ease us in a dark house (in the middle of the night), and as experimental lighting for photography.
A small quip would be the lamp's battery life. Know that it will not hold up well past 3 hours when used actively with moving light effects and brightness set to max. But if in the dimmest setting, you should be able to enjoy its 10 hours claim.
---
Worth Switching to WiZ Smart Lighting? 3 Reasons To Upgrade:
So you're interested in switching to smart lighting with WiZ? The price can seem high compared to similar products, but we firmly believe in investing in good products from the get-go. So if you have doubts, here are our top reasons to get them.
1. More energy efficient in the long run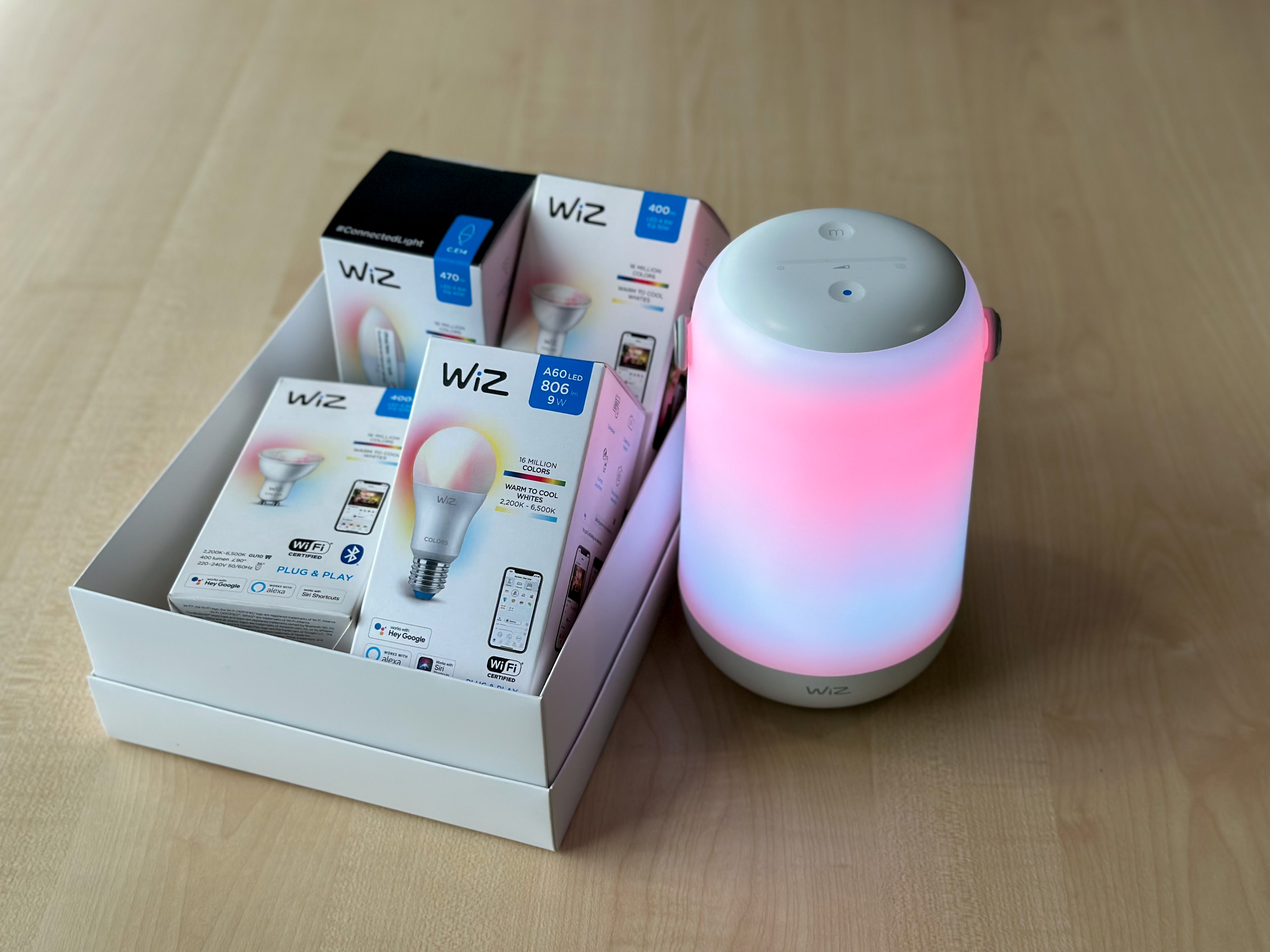 If you compare the energy efficiency of the traditional and smart LED light bulbs, the latter can be up to 6 times more efficient since they are made to use less energy, thus prolonging the lifespan of your light bulb.
While the initial price value of smart light bulbs is usually 5 times more expensive than traditional light bulbs, smart variants eventually pay off in the long run in terms of energy efficiency and price.
2. Starting from 2021, All WiZ Smart Blubs & Plugs Are Matter-Supported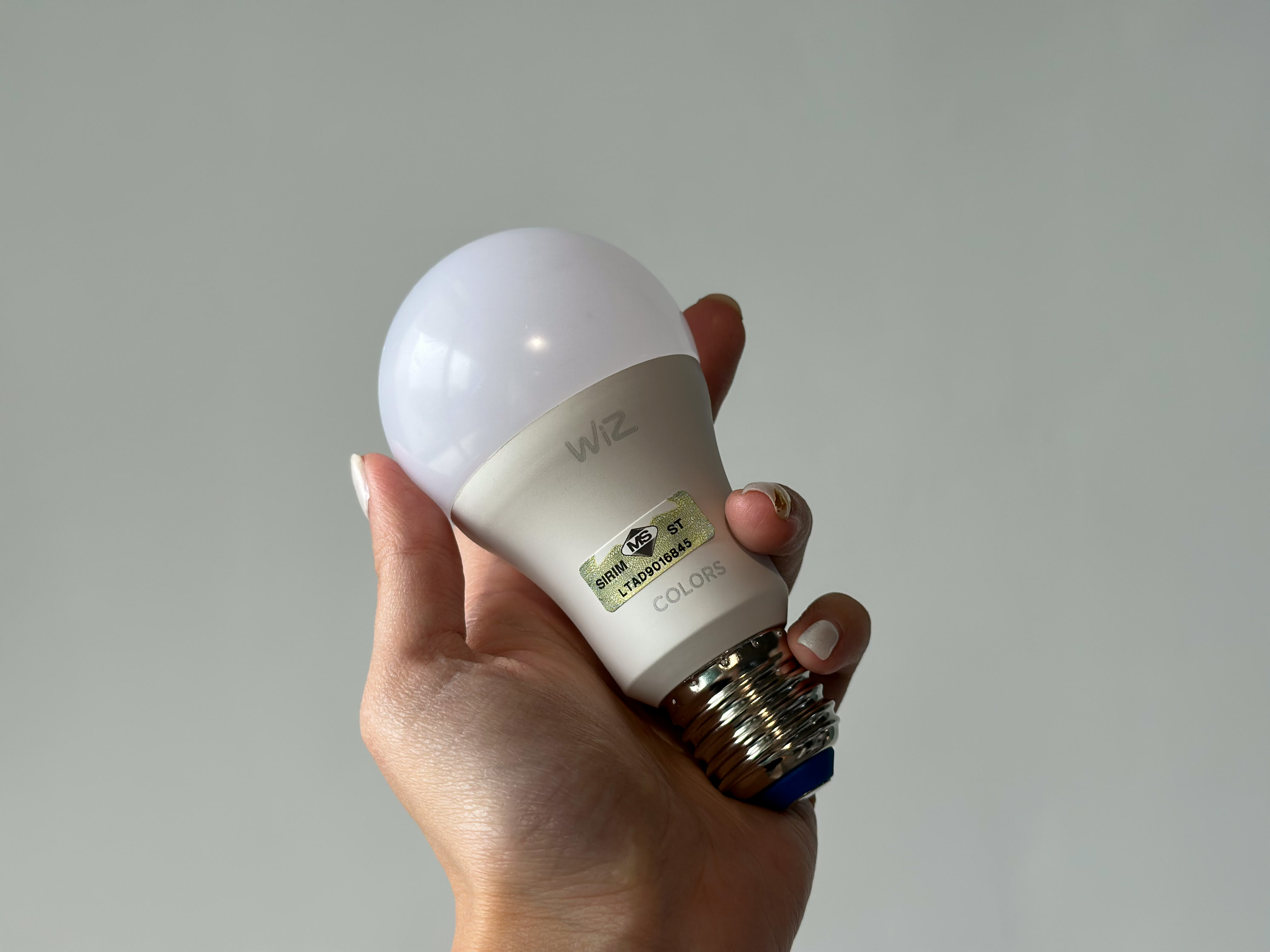 As mentioned earlier, WiZ smart bulbs and smart plugs made after 2021 have Matter support, which is huge as it'll allow you to easily integrate all of your home appliances easier, no matter their brands or operating system.
Hopefully, in the near future, there will be newer home appliance models under WiZ, and even Philips to have Matter support. So if you want a reliable, Wi-Fi-based smart home system, here's a good place to start.
3. Health Benefits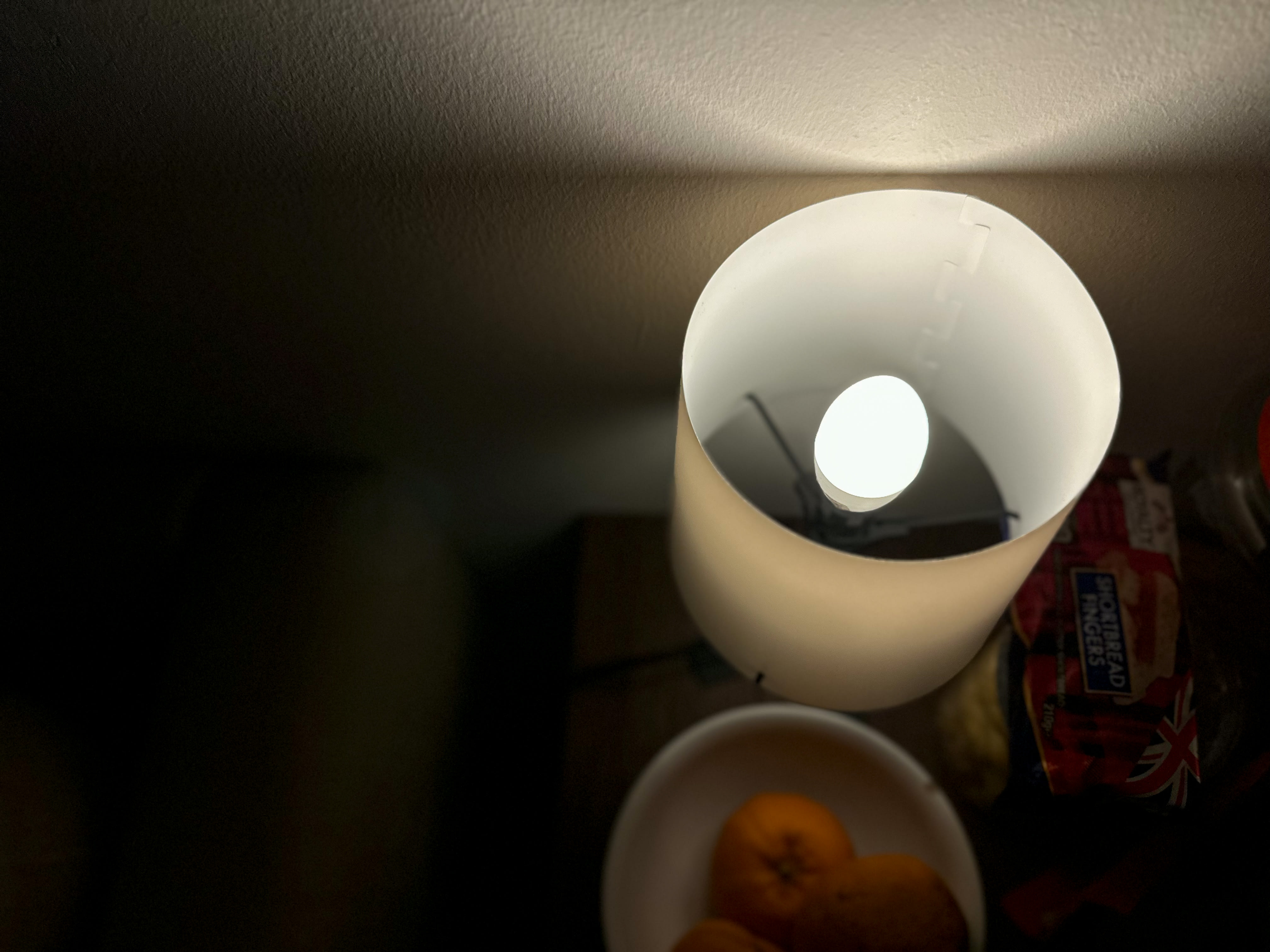 We really like how WiZ offered different light optimisations to help you feel good and well-cared in different situations. Science has proved that lighting colours help ease certain situations, offering physiological and psychological benefits to the human brain. This includes affecting moods for the better, whether into an energetic or moody state.
According to the WiZ app, these light colours are perfect for the following situations:
Relax/sleep: Light pink

Plant growth: Magenta

Studying (Focus): White

TV: Blue

Hobby time (Art): Light yellow

Lounge/Relax: Yellow
---
Buy - WiZ Smart Light Solutions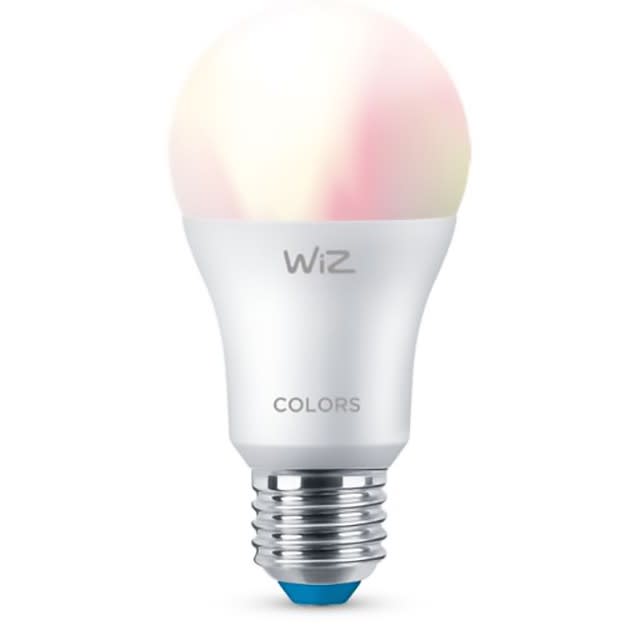 Check WiZ E27 LED Smart Lighting Tunable White and Colour Bulb  price below:
add_circle
Varieties of colourful glows
add_circle
Warm & cool tones available
add_circle
Supports Wi-Fi connection
add_circle
Can control the bulb wirelessly using the WiZ app, Google Assistant, Amazon Alexa or remote control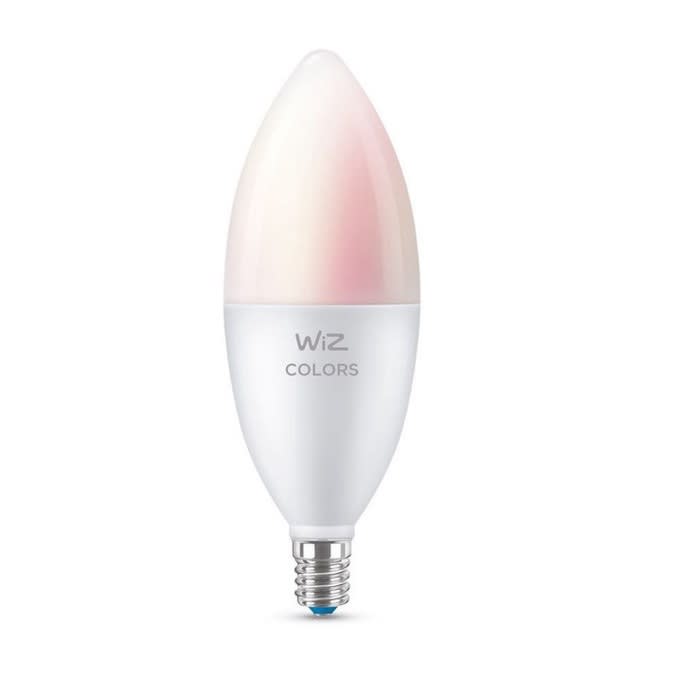 Check WiZ Smart Candle E14 Bulb price below:
add_circle
Adjustable lighting modes via the WiZ app
add_circle
Easy plug-and-play
add_circle
Beautiful light colour options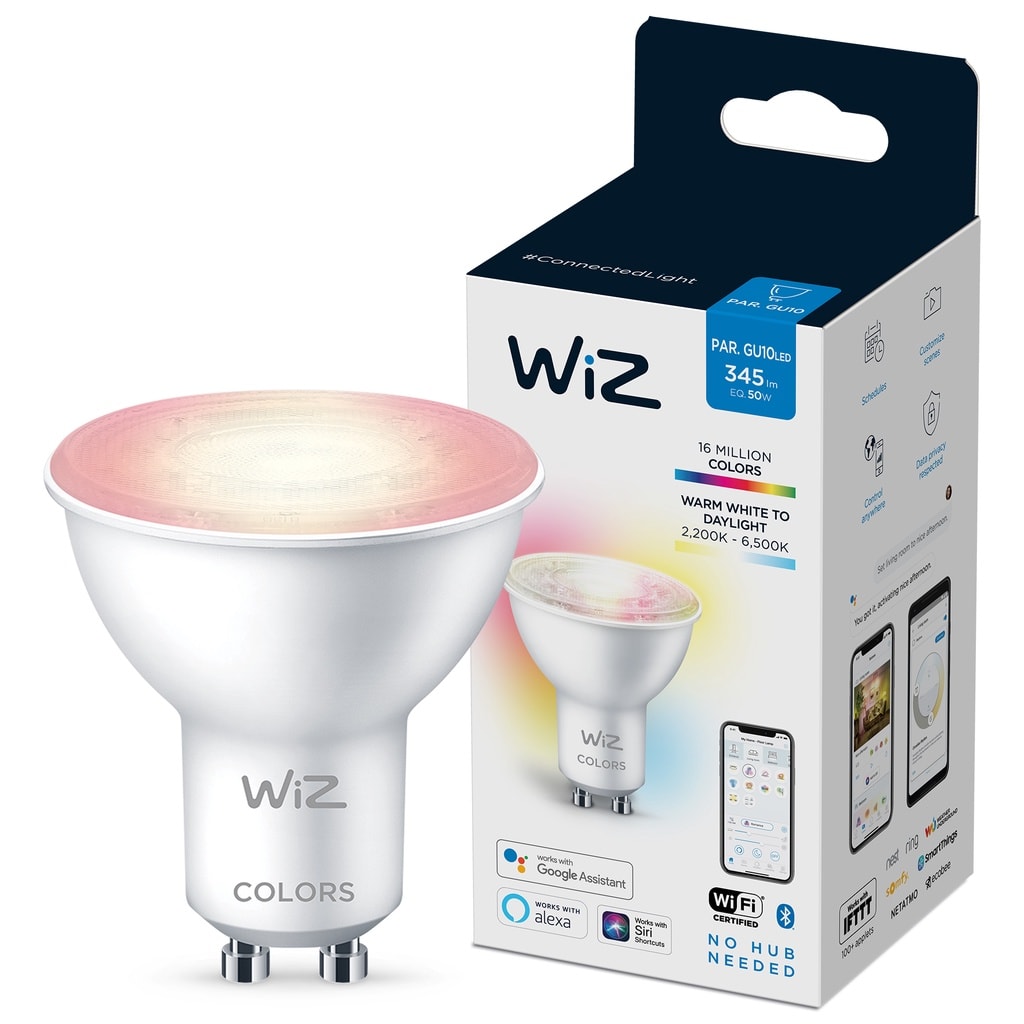 Check WiZ Smart Spot Light GU10 Bulb price below:
add_circle
Adjustable lighting modes via the WiZ app
add_circle
Easy plug-and-play
add_circle
Beautiful light colour options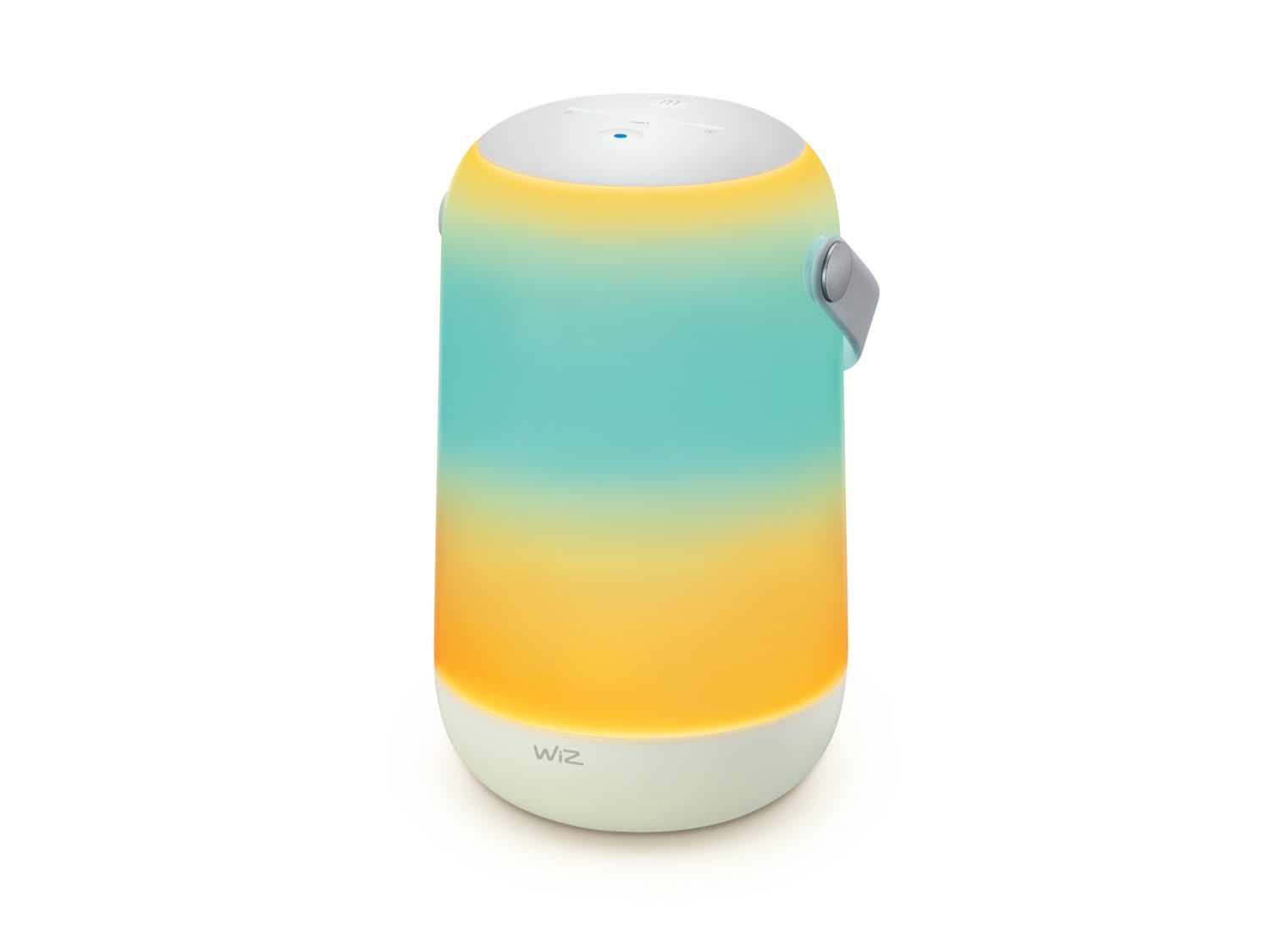 Check WiZ Wireless Mobile Carry Table Lamp price below:
add_circle
Nice design that's simple, lightweight and easy to use
add_circle
Sufficient battery life