Circa 2019, air purifiers were but a fancy home appliance to most. Unless you have someone at home who suffers from asthma or allergies, it would be unlikely for you to own an air purifier. To add, the only other time Malaysians start looking for air purifiers is during haze season (iykyk).
Fast forward a year later, and nearly everyone is scrambling to look for anything that could protect them from the virus. It was a common sight (and still at the time of writing) to see tens of thousands of search queries on Google like "the best masks for COVID-19" and "the best air purifiers for COVID-19".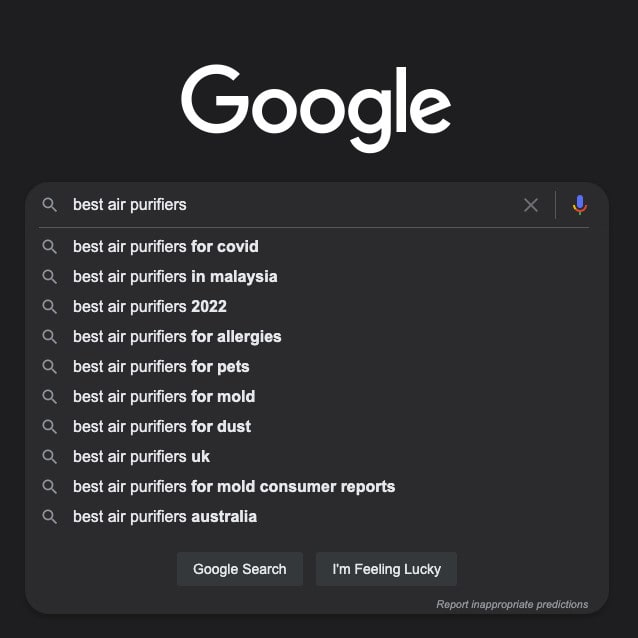 Suffice to say, air purifiers are a big thing today. More people are aware of the importance of clean air thanks to all the extensive research done while searching for air purifiers that can kill COVID-19 particles in the air. Although there is no air purifier out there that can 100% kill the virus, it's still advisable to have one in your home for cleaner air. 
Lucky for us, we got the opportunity to try the Samsung BESPOKE Cube Air Purifier (which I might refer to as The Cube from hereon) for three weeks. Here's what we think.
---
Design and Look
To the public (myself included), most air purifiers look very similar. There aren't many on the market that have eye-catching designs. After all, the appliance's job is to purify the air, not to make your home look good. However, The Cube is by far the best-looking air purifier I have ever laid eyes on.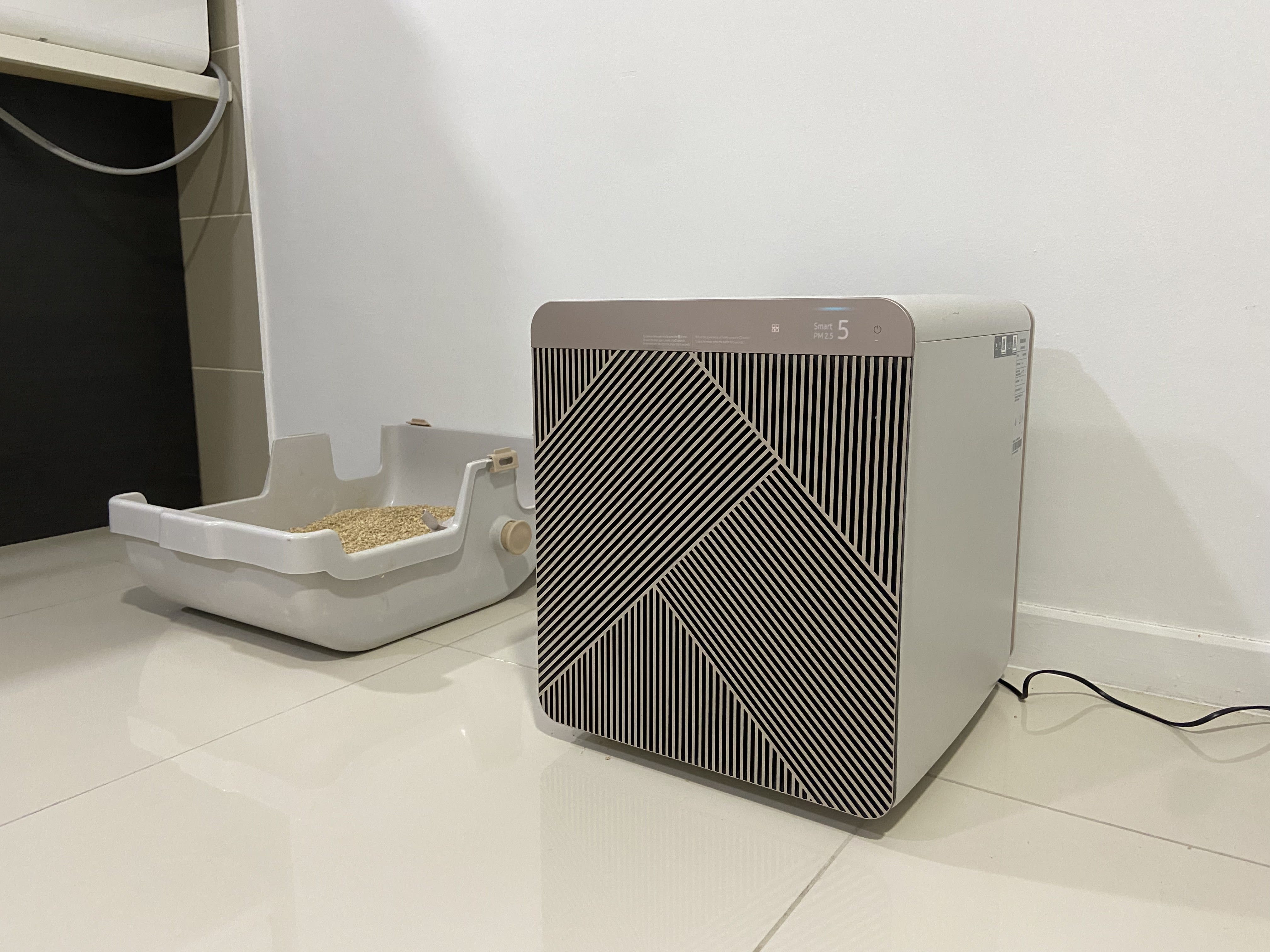 It is obviously in the shape of a cube and looks very aesthetically pleasing. Pictures don't do the air purifier justice at all, as it looks much better in real life. The air purifier is also unexpectedly huge and quite heavy. To be honest, I expected it to be smaller as it didn't look as big in pictures. That aside, its versatile design allows it to blend into any home. But I think it would look perfect in a home with a Nordic or Scandinavian home interior.
Setup and Connecting to Samsung SmartThings App 
The Cube is easy to set up. Just plug in the air purifier to a power source and press the power button to get it started. It automatically starts detecting the air quality and adjusts its settings accordingly, which is very convenient.
I found a QR code on the right side of the air purifier and scanned it, whereby I was then directed to a webpage to sign into my Samsung account. If you don't have an account, you'll have to create one.
After signing up for an account and logging in, I download the SmartThings App and sign in with my account. Under the "Devices" tab, I can add all Samsung devices that support SmartThings. This is common in many other smart home setups and allows the user to control all devices from the same brand, all in one app.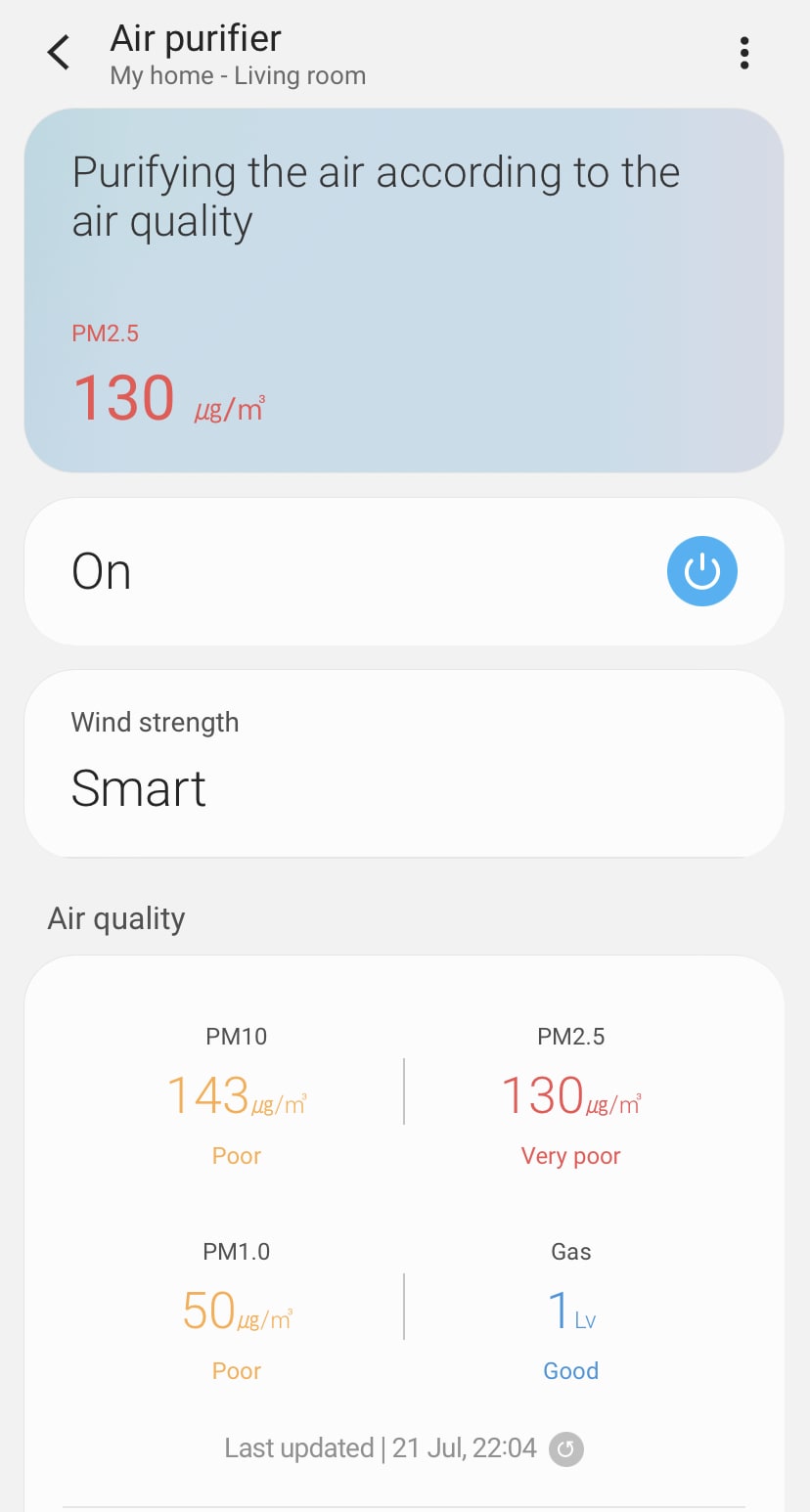 I can do a wide range of things remotely with the SmartThings App. From monitoring the air quality to turning it on or off at a tap on the screen. Everything I need is on my phone, and that makes it much handier.
Modes and Sensors
The Cube comes with four modes:
Smart
Timer
Sleep
WindFree 
For the most part, I used the air purifier in Smart mode because it served me well enough for three weeks. As mentioned earlier, it would automatically adjust the airflow according to the detected air quality. The Cube detects dust particles of various sizes, namely PM10, PM2.5, and PM1.0. It also has a GAS sensor that identifies toxic household odours like ammonia and benzene.
Now, one thing I noticed is that the air quality would decrease every time I opened the sliding doors or windows. Sometimes will be worse than others. However, the air pollution gets obvious when we start cooking in the kitchen. During these times, the Smart sensor detects air contamination and increases air purification.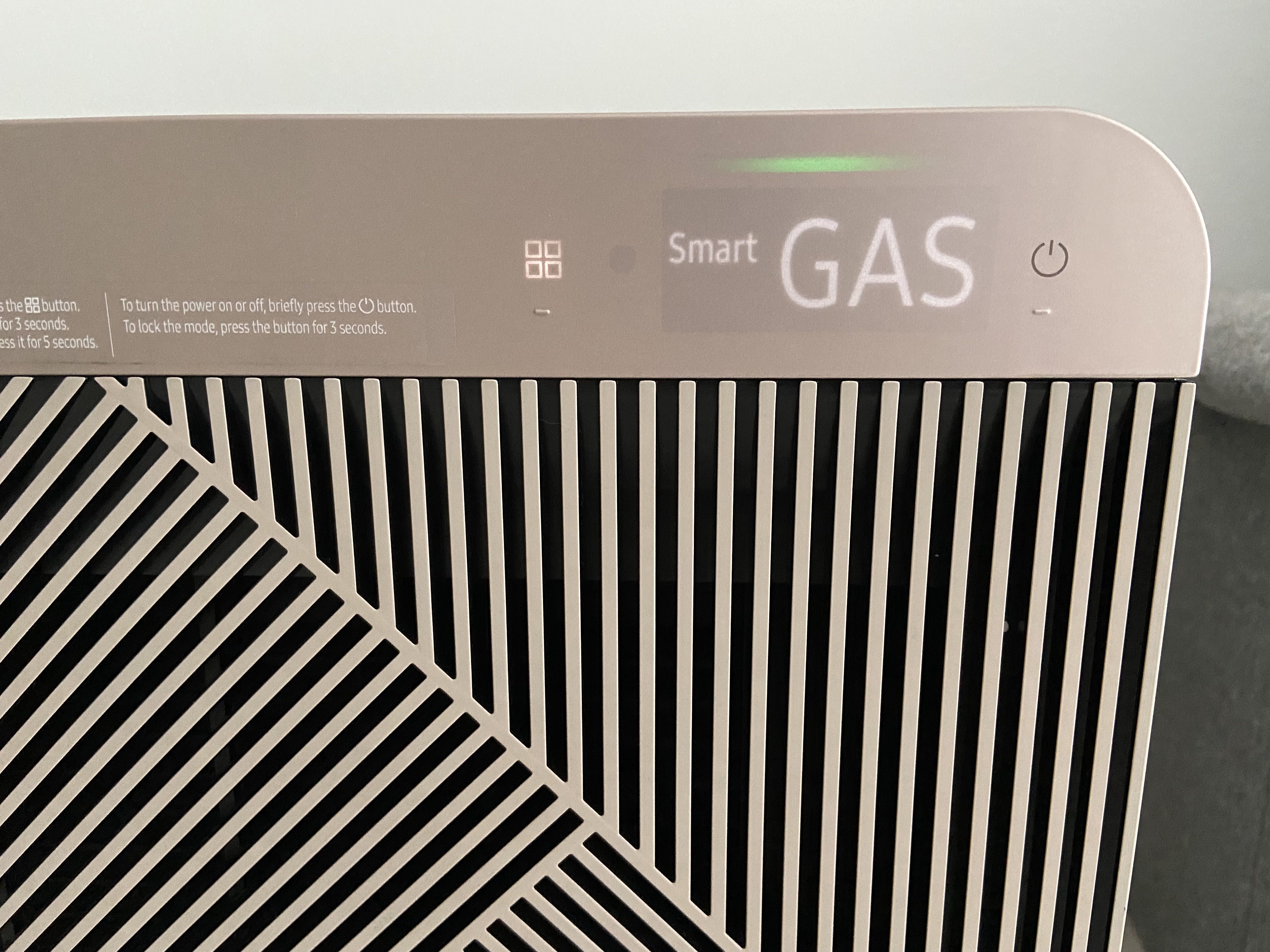 Another thing I am amazed at is its ability to deodorise the area. I am a proud fur parent of three cats. With that, comes a lot of "gifts" for me in the litterbox, which most times cause an unpleasant smell in the house. 
I intentionally placed the air purifier next to the litterbox in the hopes that it would help reduce unwanted smells in my home. For three whole weeks, I breathed fresh air without so much of a hint of cat poop! This is something I will miss very much.
Sound
At 50dB, the Cube is quiet most of the time. But it does get a little loud when it switches to a more intense cleaning mode. Nonetheless, the sound doesn't bother me. It's good to know that there are harmful dust particles present and that the air purifier is doing its job.
Filter cost and cleaning
I think this is an important part to mention, as most air purifiers require filter replacement. The Samsung BESPOKE Cube Air Purifier uses a multi-layered purification system that comprises these three filters:
Pre-filter (A): Extracts large dust particles such as pollen and pet hair
Deodorisation filter (B): Removes harmful gases such as carbon monoxide and unpleasant odours such as food and bathroom odours
Dust Collecting Filters (C): Capture up to 99.97% of 0.3㎛-sized dust like cigarette smoke particles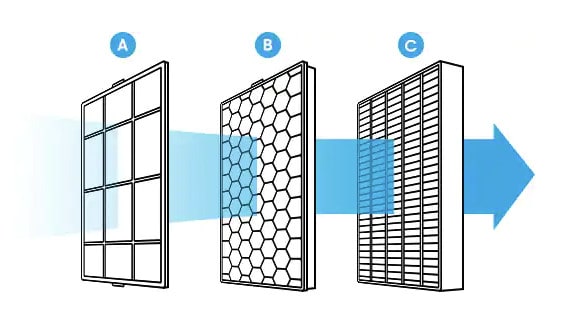 Among these filters, only the pre-filter is washable. You would have to replace the Deodorisation filter and Dust Collecting Filters periodically. For now, I don't see the filters being sold on the Samsung Malaysia website, but they could be available soon. This should be something to consider if you are looking to purchase this air purifier.
---
Conclusion
Overall, the Samsung BESPOKE Cube Air Purifier is a great appliance to have – if you can afford it. Not only does it look great, but it also has premium features and seamless connectivity via Samsung's SmartThings app. But at RM3,199, one might reconsider owning an air purifier with all the bells and whistles.
Our rating: 7/10
Pros: Quiet, powerful deodorisation, very stylish
Cons: Steep price, filter replacement unavailability
Get this if: You don't have any budget restraints and want a powerful air purifier that looks exquisite