Let's rejoice! Malaysians can now easily pick up their very own keyboard from German brand CHERRY GmbH (hereinafter referred to as CHERRY). The brand's keyboards will officially be distributed in Malaysia by Fusion Tech Supply Sdn Bhd.
With over 65 years of experience using German technology, CHERRY is a trusted market leader in mechanical switches. In fact, they're the very same brand behind CHERRY MX keyboard switches, which are used in major mechanical keyboard brands.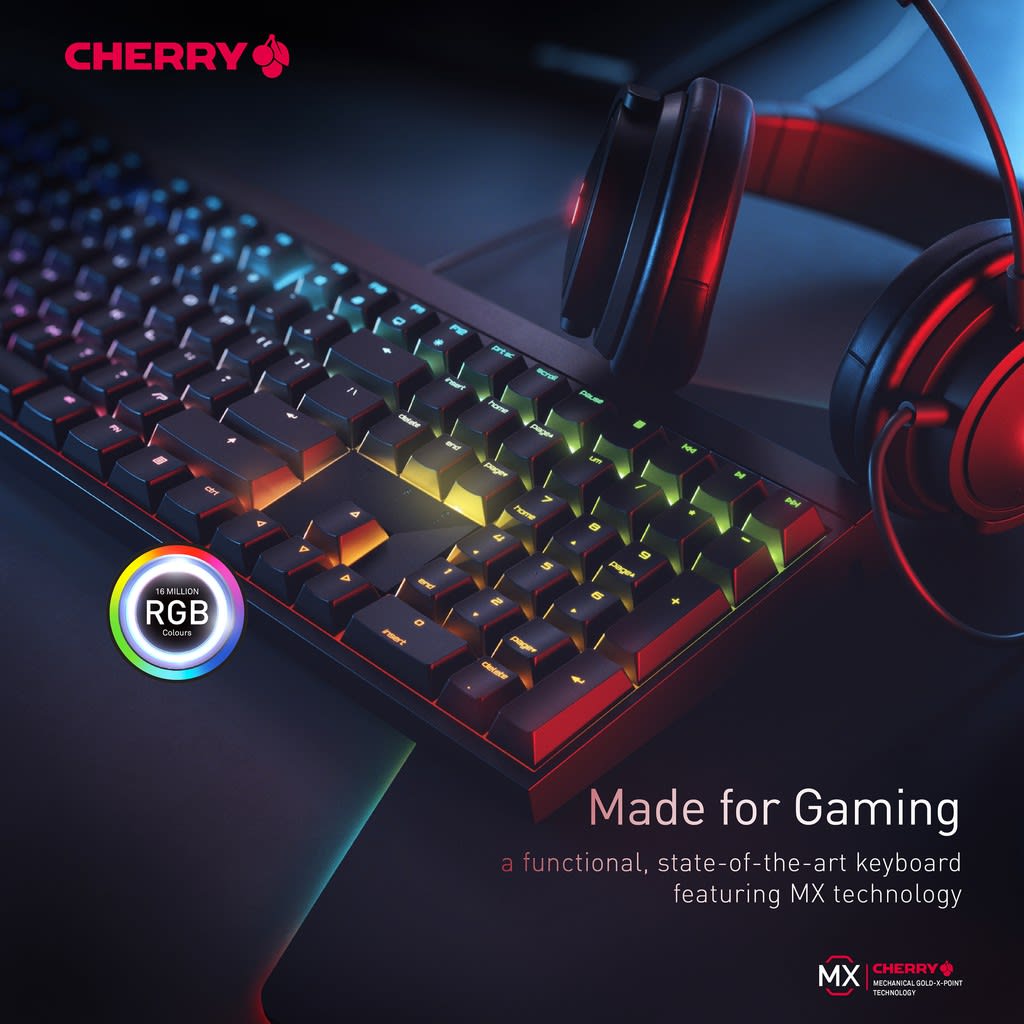 All CHERRY MX Switches available in Malaysia are made and manufactured in Germany and will be backed by DIN-ISO 9001 as well as renewed biennially for quality control purposes. 
CHERRY MX switches are designed to last over 100 million presses, being made with a unique Gold Crosspoint Technology that ensures high-precision key contact for matchless reliability. The brand believes in #NoGimmicksJustQuality and is available in a wide range of price points. 
---
Recommended Entry-level Keyboard:
CHERRY G80-3000s TKL RG at RM309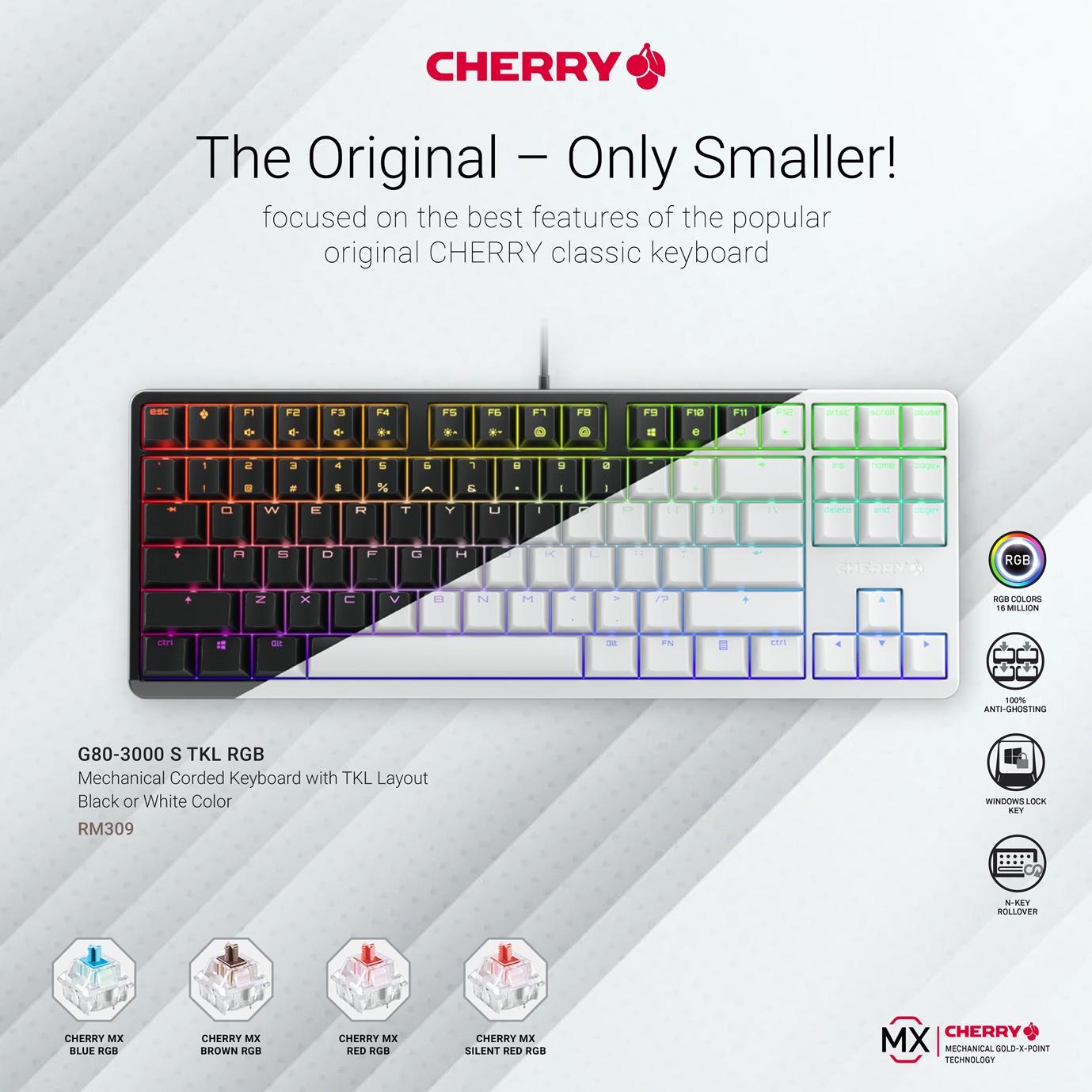 Recommended Mid-range Keyboard:
CHERRY MX3.0s RGB at RM429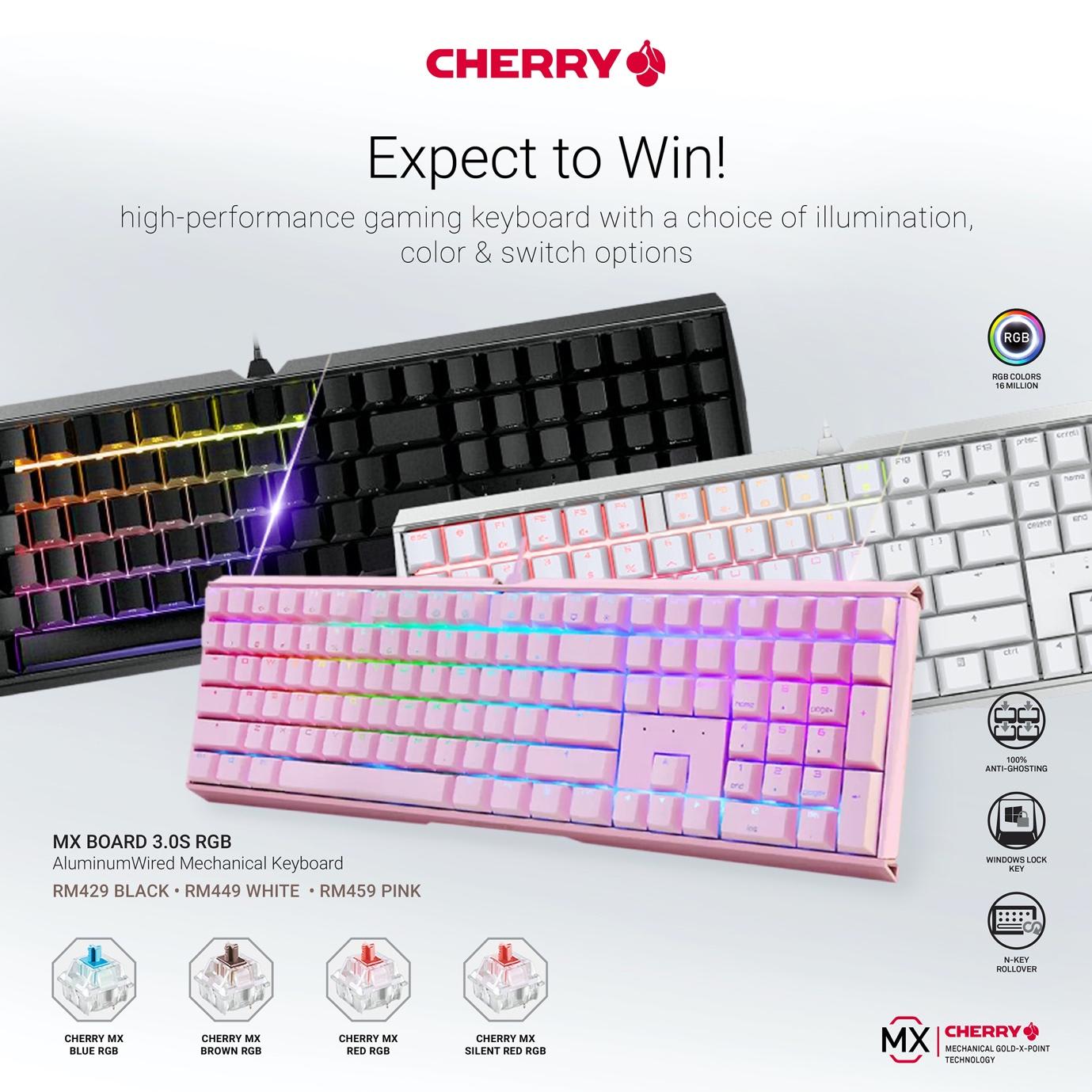 Recommended Premium Keyboard:
CHERRY MX10.0 FL RGB at RM699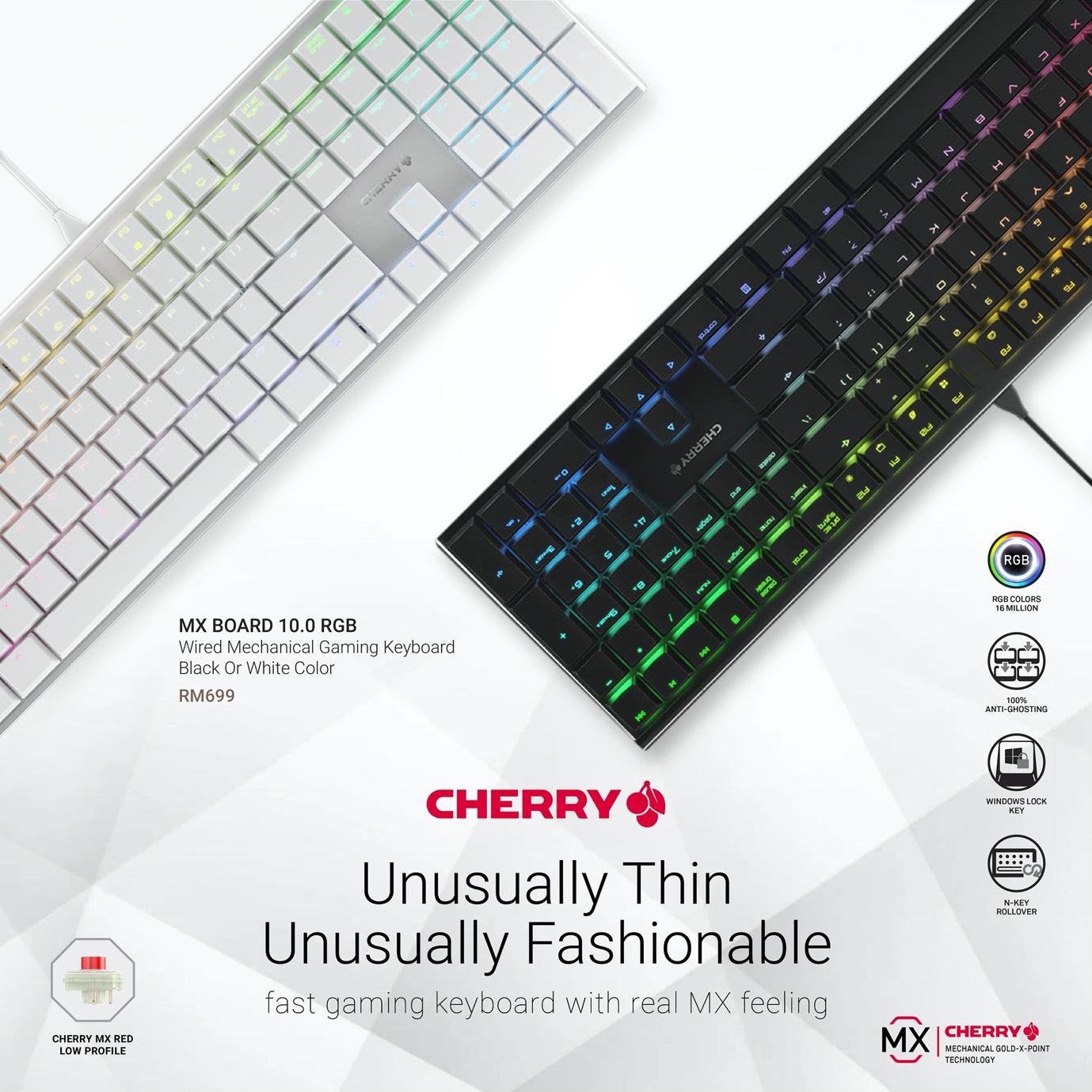 More affordable non-backlit versions of each model mentioned are also available for minimalists and working professionals.
Of course, you can choose from a variety of switch types for each CHERRY Keyboard to get a different typing experience:
MX RED - Linear; MX RED Silent - Linear & Silent (Great for gaming)

MX BLUE - Tactile & Clicky (Great for typing)

MX BROWN - Tactile (Best of both worlds)
The only exception is the MX10.0 FL RGB keyboard which will come with MX RED Low Profile Switches  (Linear).
---
All CHERRY Keyboards can be purchased at CHERRY Official Store on Shopee and Lazada, most Malaysian IT Hyperstores, PC Resellers and Online Authorised Resellers. 
Visit CHERRY Official Store @ Shopee