Just like the skin, hair can have an odour too. There is oil present in the hair which picks up the lingering scent in the air and traps it, which makes our hair smell like our surroundings, such as barbecue whenever we leave a barbecue restaurant. Even though smoke from food can smell nice, it isn't the best scent to carry around, especially not in your hair.
Worry not as beauty brands have long discovered a product to make your hair smell as if you just got out from the shower. Hair mists are essentially perfume for the hair. With just a few sprays, your mane will smell fresh and you'll be ready to continue the day without worrying about hair odour.
Read on for a list of the best hair mist in Malaysia to get your eyes on.
Table of Content
List of the best hair mists in Malaysia

How to use hair mists?
7 Best Hair Mists in Malaysia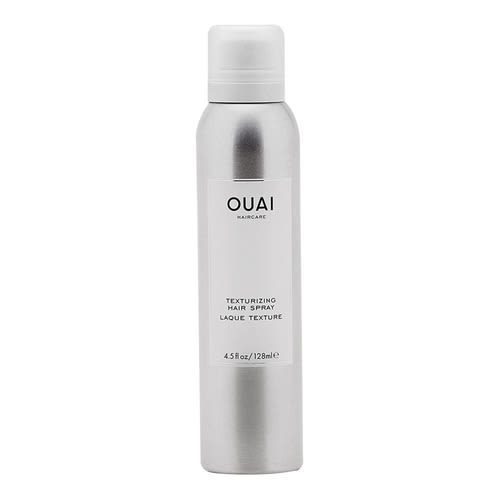 Check Ouai Texturizing Hair Spray price below:
add_circle
Suitable for thin hair
add_circle
Can be used as dry shampoo
Why is it Our Top Pick?
OUAI is our top pick for its quality which never fails to deliver spectacular results to every user. Their Texturising Hair Spray is a go-to option for many top Malaysian Hair Stylists as it breathes life into even the most stubborn, dull or flat hair.
To top that off, it also doubles as a dry shampoo which is the best thing that has ever been invented for busy individuals that want to look their best.
Features
With an ultra-lightweight formulation, this hair spray is a dream for individuals with fine hair as it doesn't weigh the mane down while providing incredible volume and texture to every strand. It doubles as a dry shampoo thanks to the volcanic minerals that effectively absorbs excess oil and keep the hair looking luscious and full from day till night.
Furthermore, it has a lasting fragrance that's a blend of rich florals and sheer white musk while featuring notes of Italian lemon, bergamot, rose de Mai and violet.
Testimonies
Aside from its fresh and wonderful scent, OUAI Texturising Hair Spray is a cult favourite because it adds volume wonderfully to all hair types. Users especially love that this hair mist allows their hairstyle to last all day long without needing a touch-up. Its anti-frizz property also allows users to keep frizzy hair down while maintaining the hair's natural structure.
Promising Review
"My go-to texturizing spray! If I could I would give it 10 stars. Literally gives my hair so much volume my curls look amazing! I would buy this over and over again and it smells amazing! Worth every dollar." – Jessica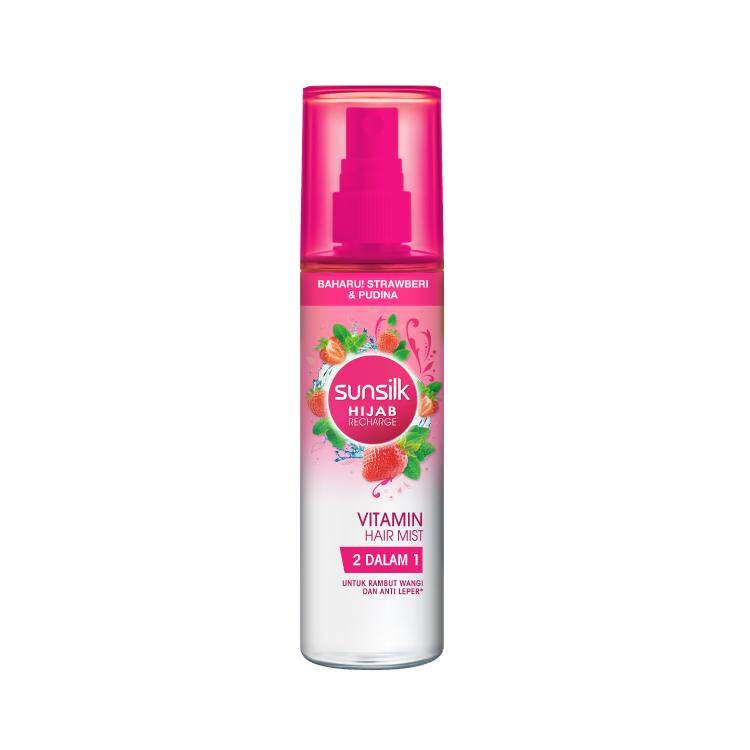 Check Sunsilk Hijab Vitamin Hair Mist 2-in-1 price below:
add_circle
Lasts up to 48 hours
Being in the beauty market since 1959 with extensive experiences in countries across the world, Sunsilk understands the trouble of keeping hair fresh. This is especially so for Malaysians with hair under the hijab due to the unforgivingly hot and humid weather. Hence, the introduction of Sunsilk's hijab friendly vitamin hair mist has the best price for its quality.
Features
Specially designed for hijab users, their formulation is lightweight and long-lasting. Their exclusive formula also contains vitamins to nourish the hair while giving a refreshing strawberry scent that is easily absorbed by the hair. Moreover, it increases the natural hair volume which is also great for non-hijab users.
Testimonies
It is no wonder why Malaysians love this particular hair mist as it is both hijab and non-hijab friendly thanks to its formulation. Hijab users adore this product for its long-lasting scent, while non-hijab users love its lightweight formula that gives an extra volume to the hair.
Promising review
"After using this product I experienced that my hair is still fresh even after a long day at work wearing hijab the mist did a great job by having its fruity fragrance and it made my hair feel fresh and good. I would recommend this to other hijabi to use and experience what I had experienced. Great job" - Jena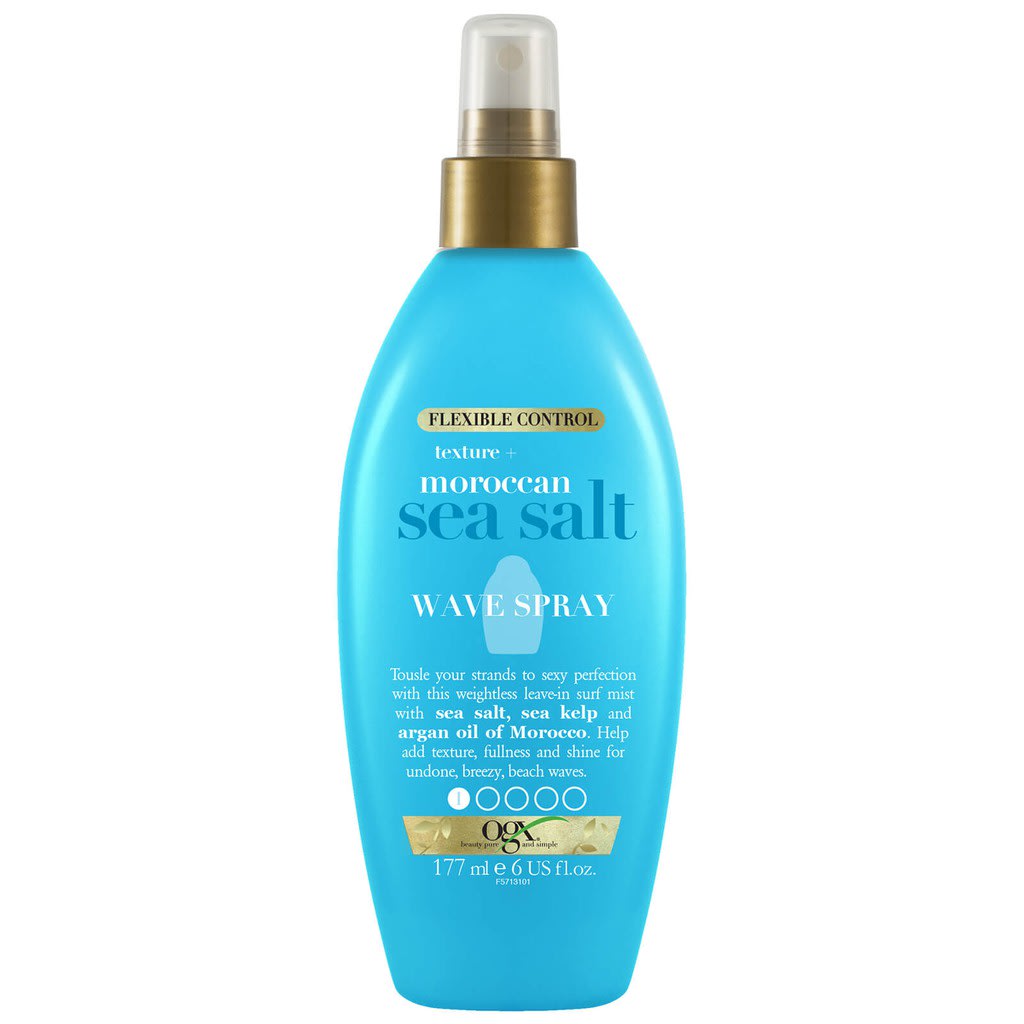 Check OGX Texture+ Moroccan Sea Salt Wave Spray price below:
add_circle
Able to offer volume to dry and limp hair
add_circle
Has Argan Oil for moisturisation
If you adore the iconic look of beach supermodels with gorgeous, beachy waves then check out OGX Texture+ Moroccan Sea Salt Wave Spray. It works to revive limp hair into beautiful soft waves while adding an intoxicating aroma to your tresses.
Features
This hair perfume is famous for its weightless but effective formula which tousles every strand of hair to give texture and body to achieve beautiful, breezy waves. Infused with ingredients like Sea Kelp and Sea Salt, the formulation encourages healthy and resilient hair by strengthening hair strands and providing a healthier appearance.
Rich in Argan Oil, this hair spray also nourishes and moisturises dry and limp hair back to life with envy-worthy volume and shine.
Testimonies
OGX Texture+ Moroccan Sea Salt Wave Spray is one of the best hair mists around for its ability to revive flat hair into beautiful beach locks. This is alongside its amazing moisturising property thanks to being formulated with Argan Oil. Users tend to repurchase this item as they have fallen in love with its unique citrus-fresh, floral-green and woody.
Promising review
"It helps my hair hold texture and smells amazing!!!! Could be used as a hair perfume as well" – Kitty M.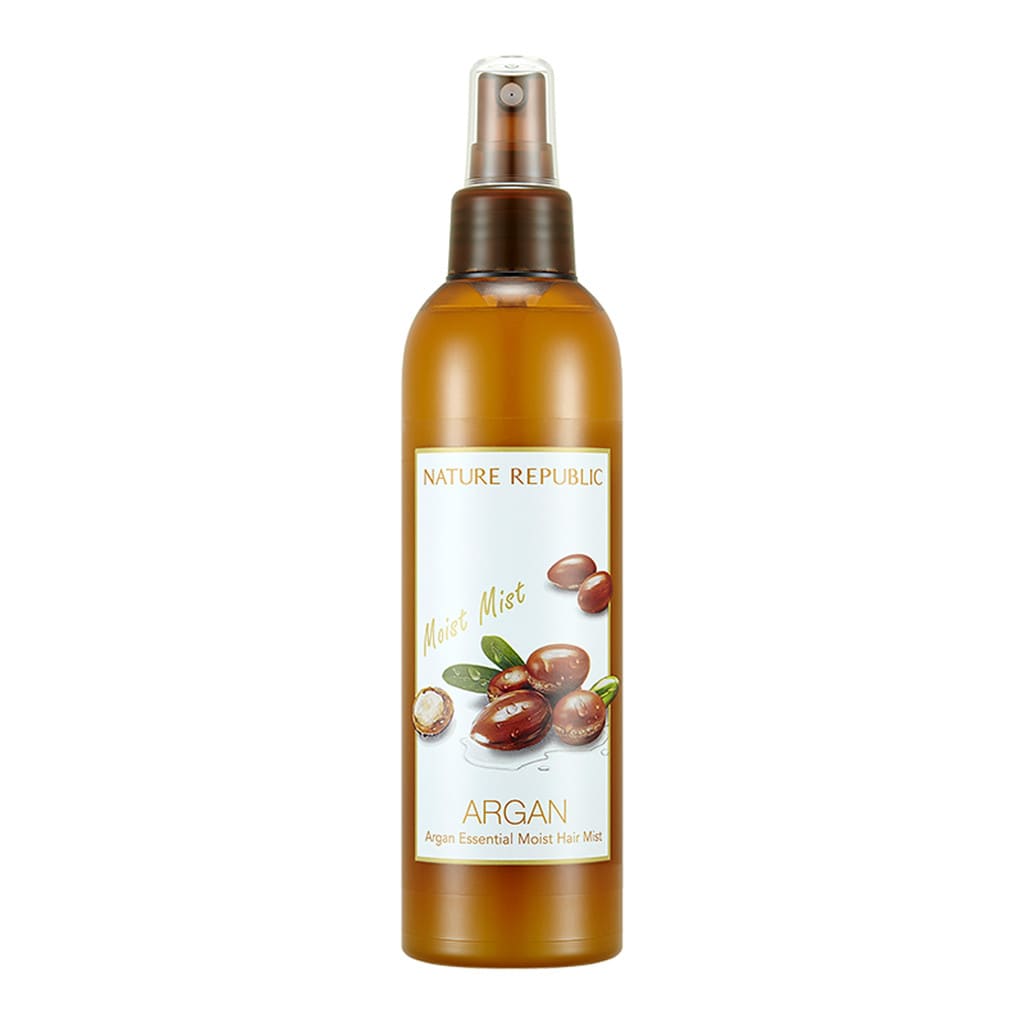 Check Nature Republic Argan Essential Moist Hair Mist price below:
add_circle
Revitalising and hydrating to hair affected by heat damage
add_circle
Contains natural Argan Oil for moisturisation
add_circle
Very affordable
Are you having a bad hair day? It is likely that your hair is dry and damaged from external environmental stressors. Worry not as Nature Republic Argan Essential Moist Hair Mist is here to hydrate and revitalise your tresses! 
Features
Formulated primarily with Argan Oil, this hair mist boost your mane by hydrating and revitalising it from chemical and heat damage such as hair dying, straighteners, blow dryers, perms and sun exposure. After supplying ample hydration, this formula ensures silky hair by maintaining its moisture as Argan and other plant oils form a protective coat around every strand. 
Testimonies
This hair mist is not only great for its beautiful blend of plant oils that help revive damaged hair but is also popular for hydrating and moisturising dry, dull-looking hair. Users report seeing changes in their hair within a week of usage and also noticed natural volume to the hair.
Promising review
"This mist is giving moisture to my dry and frizzy hair. I use it after I shower and anytime I can see that my hair is looking dry and dull. This gives my hair the healthy look." - Jenine1212, Hermo Malaysia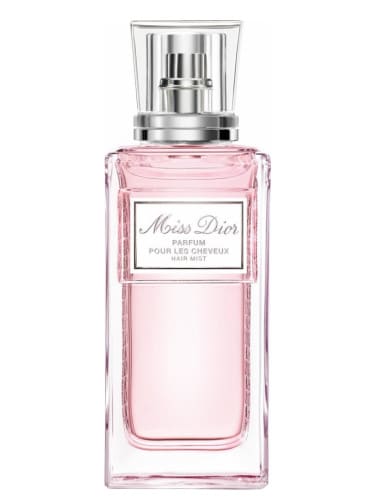 Check Miss Dior Pour Les Cheveux Hair Mist price below:
add_circle
Feminine scent
Miss Dior Hair Mist is a must-have item for all fans of hair mist. With Miss Dior pour les cheveux Hair Mist, you'll feel as if you can conquer the day with its luxurious, feminine floral scent.
Features
Made with bergamot, Egyptian jasmine grandiflorum, rose, musk and Indonesian patchouli, Miss Dior pour les cheveux Hair Mist brings out the romantic feminine side of its user. Its unique warm floral scent is specially designed to accentuate feelings of seduction and elegance. Furthermore, each spritz delivers the optimum amount of Castor Oil which promotes hair growth while moisturising the hair.
Testimonies
The common liking users have towards this luxurious hair mist is its feminine fragrance that brings out the sensual and romantic side of users. Besides that, many users swear by this hair perfume as it makes them smell great and feel confident with a head of beautiful silky hair. 
Promising review
"This is a very elegant sweet scent! I sampled it and forgot I had it in my hair and would smell it everywhere I went; I kept wondering what smelled SOO GOOD! I recently bought and I plan to buy it over and over again for the rest of my life!!! It's the perfect scent to have in your hair." – Genalique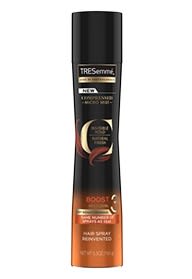 Check Tresemme Compressed Micro Mist Boost Hold Level 3 Hair Spray price below:
add_circle
Helps to nourish and strengthen natural curls
add_circle
Long lasting hair structure
add_circle
Suitable for hair styling too
Trying to maintain your hairstyle throughout the day while smelling fresh and sophisticated? Check out TRESemmé's masterpiece that can help you retain your luscious locks all day long.
Features
Using breakthrough technology, TRESemmé Compressed Micro-Mist Hair Spray delivers weightless mist, ensuring a lasting hold without making the hair hard or stiff. Every container has an optimised blend of dual polymers which forms the bonds between hair fibres. The superfine micro-mist penetrates layers of hair for complete coverage to ensure better hold and even distribution of perfume.
Testimonies
TRESemmé Compressed Micro-Mist Level 3 hair Spray is a holy-grail item for users with natural curls. It helps the curls to hold their natural shape without becoming frizzy or messy throughout the day while giving a pleasant scent to the hair.
Promising review
"My daughter and I both tried the Tresemme micro mist hair spray level 3 and loved it. We have both tried various brands but nothing compares to Tresemme. It gave us a natural hold and look,it helps keep frizz under control. We swear by Tresemme, my daughter was first hooked on their products. Now I am, we will definitely continue to buy and use this product. I will recommend it to anyone that uses hair care products on a daily basis." – Lorie Ann Pryer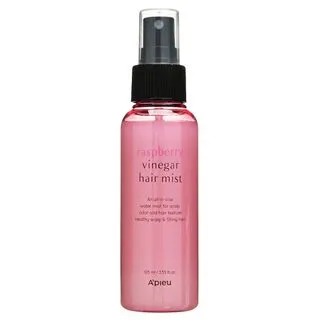 Check A'PIEU Raspberry Vinegar Hair Mist price below:
add_circle
Both a hair and scalp treatment
add_circle
Said to be effective in calming an irritated scalp
When it comes to popular and highly-rated hair mists, it is hard to miss out on A'PIEU's Raspberry Vinegar Hair Mist. It is one of the best-received hair mists in Korea with a high satisfactory rate thanks to its yummy raspberry scent and effectiveness on scalp and hair treatment.
Features
The star ingredients of this hair mist are Vinegar, Raspberry Extract, Phytokeratin and Hibiscus Flower Extract. These ingredients play their role in delivering quality treatment to the scalp and hair. 20,000ppm of Raspberry Extract nourishes the scalp and hair while 10,000ppm of vinegar helps maintain oil-water balance.
The benefits of Phytokeratin are basically to protect and create glowing hair while Hibiscus Flow Extract provides hair care to damaged hair. Lastly, this hair perfume also contains tea-tree extract and lavender which are popular ingredients to calm irritated skin from external stressors.
Testimonies
Users tend to be wary before buying this product as they don't want to smell like vinegar. However, they are blown away with the refreshing raspberry scent and some describe their hair as smelling delicious! There is also a notable improvement in scalp and hair condition where users report less irritation and no more itching of the scalp.
Promising review
"I am obsessed with this product. I have psoriasis on my scalp and it can be quite itchy and inflamed, I spray this on towel dried hair after washing and it immediately calms it down. They smell of raspberry is so lovely. I also spray it on dry hair too when I feel the need and it's so refreshing and I can see a difference in my scalp within the week I've been using it." – Grath
---
How to use or wear hair mist?
A hair mist is essentially used as hair perfume which leaves your hair smelling good throughout the day without weighing it down.
Most people tend to reach for hair mists on second-day hair when hair washing isn't an option. Because of this, the beauty of hair mist is that it keeps your hair looking and smelling just as fresh. Some hair mists also contain special ingredients to give your hair and scalp the treatment that it needs.
Depending on the situation, some require just a spritz all over the hair to hydrate and moisturise dry tresses. This is also similar to those formulae that revitalise damaged hair or deliver keratin for frizzy hair.

The other popular type of hair mist is a 2-in-1 product whereby this mist type can calm and nourish irritated scalps. So spray them onto your scalp and massage gently.

Another popular use of hair mists is as a styling agent where it gives structure to hair, adds volume and maintains curls. You would usually style and manipulate your hair before you spray the mist to achieve your desired look.
Related articles