Expert In This Title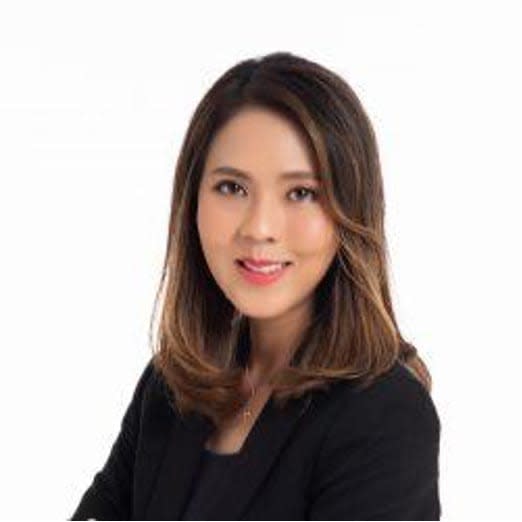 Consultant Orthopaedic Surgeon
Dr. Teo Seow Hui
Dr. Teo Seow Hui is a consultant orthopaedic surgeon at University Malaya Specialist Centre and an Associate Professor at University of Malaya. As someone who specialises in Orthopaedics, Sports Injury and Arthroscopic Surgeries, she strives to discover the best treatment possible for the patients.
"You should seek help from the doctors when you start feeling pain, numbness or discomfort that brings inconvenience to your daily activities and leisure time especially if you've had any minor injury or accident previously. Should you feel persistent pain at the muscle, joint or bone, book an appointment with an orthopaedic right away." - Dr. Teo Seow Hui
Ageing is an experience shared by everybody that is inevitable at the same time. We are all prone to wear and tear and should be preserved as much as possible. This applies to our bone and joint health too. Regardless of how careful we may be, we have all fallen at some point in time. Some may be lucky but others might have ended up with a broken bone. 
As we grow older, our bones become brittle and significant damage may take place with the littlest trauma. There is only so much a general practitioner can do to mend your bone injuries. So it is in our favour to know about orthopaedics in Malaysia. To start it off, here are the best orthopaedic doctors in Selangor.
---
Table of Contents
---
5 Best Orthopedic Doctors in Selangor
Disclaimer: The clinics listed in this article does not constitute any endorsement by Dr Teo Seow Hui, and patients are advised to be cautious in choosing a clinic that provides the subspeciality service, specific for their problems.
Check Orthopaedic Specialist Centre (OSC) price below:
Address: G-1-1 to G-6-1 Damen USJ, Persiaran Kewajipan, USJ 1, 47600 Subang Jaya, Selangor
Operating hours:  Monday –

Saturday (9 am – 5 pm)

Contact number: +603 8084 3636, +6016 938 7830
Email: [email protected]
OSC is a one-stop medical facility equipped with diagnostics, laboratory, and imaging services that are immediately available to their panel of doctors to diagnose and treat patients. They are committed to providing the best orthopaedic care from their ultramodern, custom-designed operating theatres. To top that off, OSC is founded by some of the best orthopaedic doctors in Malaysia.
This leading private hospital is built with 18 private en-suite bedrooms, each with a special layout to cater to your preferences. A high nurse to patient ratio with 24-hour nursing care and admission services enables uninterrupted quality patient care. OSC also has emergencies covered with a 24-hour call centre and 24-hour doctor on call.
The centre is known for bone and muscle speciality care and offers care for osteoarthritis, rheumatoid arthritis, fractures and soft tissue injuries. Joint pain is no stranger to their panel of orthopaedic experts as they are skilled in managing joints of the hand and wrist, elbow, shoulder, hip, knee, as well as foot and ankle.
Most patients face trouble during the aftercare of surgery, especially where physiotherapy is required. To help patients recover, OSC prioritises a hassle-free experience with a physio department available in their hospital. They also provide inter-hospital transfers if you ever need care from other specialities. 
Customer Review 
"I would highly recommend OSC to anyone searching for experienced orthopaedic doctors and physio staff. Pricing for treatments, Xray and MRI is very affordable too!" – Han Yang Ng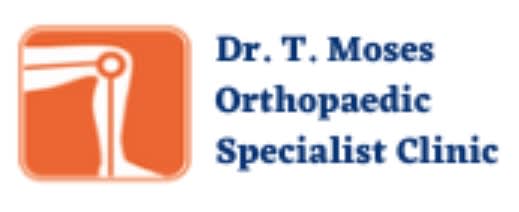 Check Dr. T. Moses Orthopaedic Specialist Clinic price below:
Address: Ground Floor, 29/31, Jalan SS15/5A, 47500 Subang Jaya, Selangor Darul Ehsan
Operating hours: Wednesday – Thursday (10:30 am – 1:00 pm); Saturday (9:30 am – 11:30 am)
Contact number: +603-5612 9829, +6016-8072 086
Email: [email protected]
Facebook:

@subangorthoclinic
Are you having body aches or suffering from a sports-related injury? You should consider visiting one of the best orthopaedic specialists in Malaysia – Dr T. Moses. As the founder of Dr. T. Moses Orthopedic Specialist Clinic, he has over 30 years of patient care experience treating bones and joints. You definitely can trust your bone health in his hands.  
The founder is also a very well respected orthopaedic surgeon for his role as the visiting Orthopaedic and Trauma Consultant at Assunta Hospital and Beacon Hospital. Driven by his passion for limb trauma, he is deeply knowledgeable and experienced in managing sports injuries, bone fractures, bone casting and management.
Dr. T. Moses's interest also expanded his speciality to treating diabetic foot ulcers and inflammatory arthritis. Their PRP therapy caters to individuals with knee osteoarthritis and this treatment can be combined with other pain management methods to enhance the rehabilitation process.  Due to the pandemic, the clinic has taken precautionary measures to ensure your safety. Do remember to call to make an appointment beforehand!
Customer Review
"Dr. Moses is a very professional and talented Orthopedic surgeon/doctor. He is compassionate and very interested in my mother's total well being. He has treated my Mom with extreme skills and compassion. We trust Dr. Moses with our special needs and appreciate his honesty and superb care.  Would highly recommend Dr. Moses to everyone!" – Rashuz Rahmanov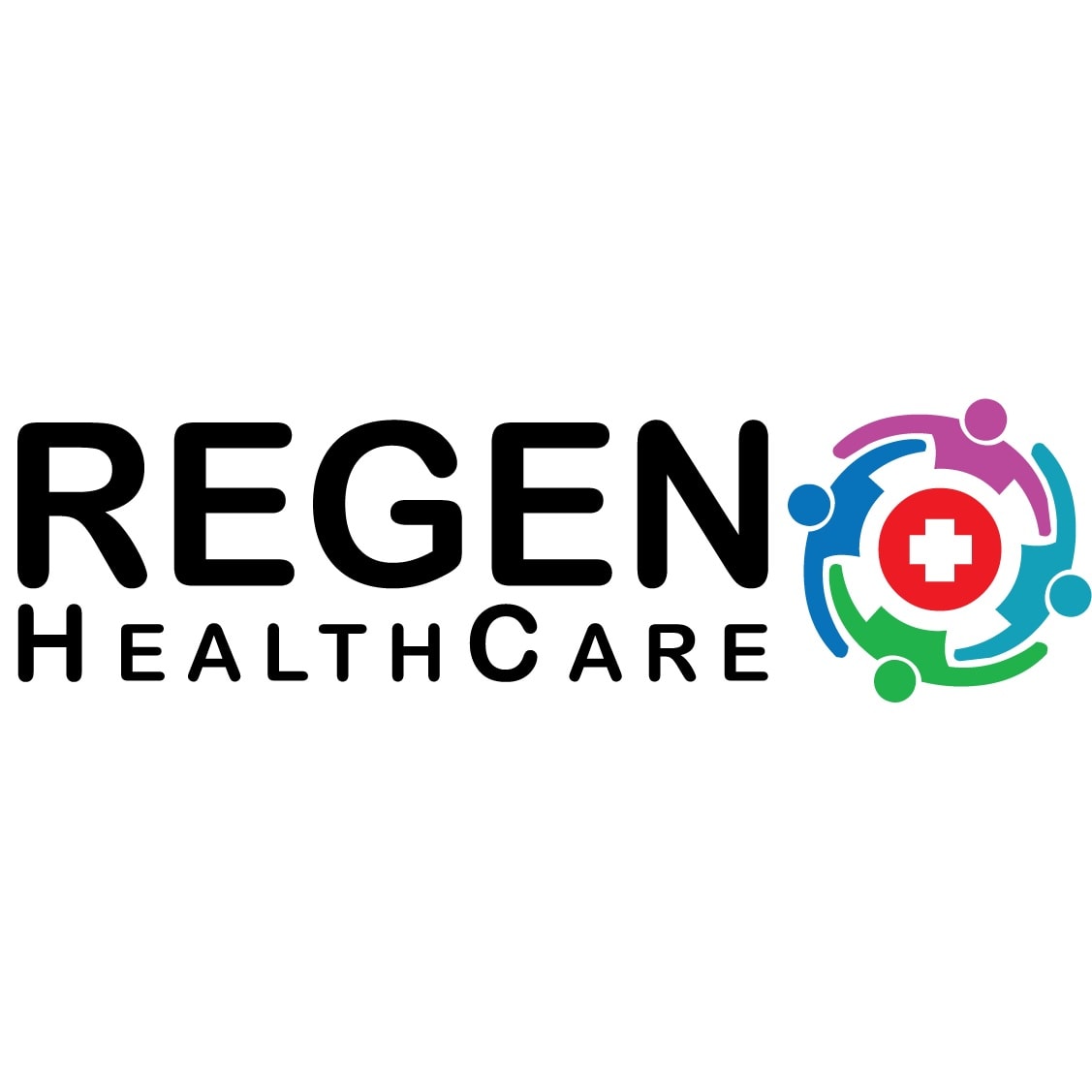 Check REGEN HealthCare price below:
Address:

Unit 51-53, Level 2, Block D, Jaya One, 72A Jalan University, 46200 Petaling Jaya, Selangor, MALAYSIA.

Operating hours: Tuesday, Thursday and Friday (9 am – 5 pm), Saturday (9 am – 1 pm)
Contact number:

+603 7958 1973

, +6019 553 1973

Email:

[email protected]

Instagram:

@regenhealthcare

Facebook:

@REGENHealthCareMsia
REGEN Healthcare is an international healthcare provider operating in Australia, Malaysia, Mauritius, and South Africa. This premium healthcare provider is a one-stop fully integrated boutique healthcare service that comprises Specialist Medical Centres and Clinics, Ambulatory Care Centres, Specialised Imaging Centres, Physiotherapy and Sports Rehab Centres and Chiropractic and Spine Rehab Centres.
Besides housing a team of esteemed spine specialists, REGEN offers unique medical specialities in regenerative and preventative medicine. Their ambition to cover more medical specialities has allowed successful affiliation and partnership with leading medical centres. If you are having spine issues, look no further as REGEN has one of the best spine surgeons in Malaysia ready to give the best treatment.  
The well-being of a patient is highly prioritised in REGEN as they focus on Minimal Invasive Surgical Treatments. REGEN emphasises advanced minimal invasive diagnostic services, ambulatory services, less invasive surgical techniques and problem-oriented clinics. Rest assured to receive the top of line care as your best interest is their priority. 
Customer Review
"Dr Rajesh, I've known them and did the procedure with them since 2015. This place is the best thing that ever happened to me!! Since my horrific accident in 2014 Dr Rajesh has been managing my body.Honest, trustworthy, humble, sincere, from their front desk person to their nurses. I would recommend everyone to come here because this place is THE BEST!" – Kimberly Yap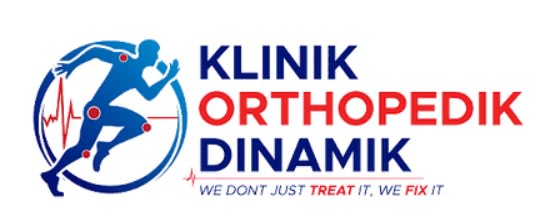 Check Klinik Orthopedik Dinamik price below:
Klinik Orthopedik Dinamik comprises a team of the best orthopaedic doctors in the Klang Valley. Opened daily, the team's determined spirit to provide the best orthopaedic service oozes in their clinic motto that reads "We don't just treat it, we fix it".
What sets them apart from others is their wide variety of expertise in their team, allowing you to have access to more specialities without the trouble of contacting another healthcare provider. On their team, they have neurosurgeons, hand and upper limb surgeons, lower limb surgeons, specialists in sports medicine, a team of skilled staff and experienced physiotherapists. 
In addition, this clinic's primary speciality is in sports-related injuries where they are experts in diagnostics, injury management and prevention. Waiting time wouldn't be an issue in this clinic as they can house 20 patients concurrently. Aside from excellent clinic services, they also provide home care or house call services to cater to immobilised individuals.     
Customer review
"The Doctor here is the best specialist Doctor and also the Physiotherapist too. I had improved my shoulder pain before this I was unable to move my shoulder and do my activities and now had improved ... Thank you so much Doctor and Physiotherapist at this clinic." – Shamini Subramaniam
---
What does an orthopaedic specialist do? 
An orthopaedic specialist is a surgeon who specialises in the human's musculoskeletal system which is made of bones, joints, ligaments, tendons and muscles. These anatomical structures are essential for mobility. The older we get, the more fragile our bone becomes due to the reduction of bone density. That is if we are blessed to have good bone health in the first place.
Some individuals might be born with poorer genes which increases their risks to weak bones and problematic joints. Others have affected bones and joints health due to wear and tear during sports activity. Some may even be unfortunate to have autoimmune diseases which cause arthritis. Acute or chronic, all these common disorders fall under orthopaedics.
Due to the speciality vastness, orthopaedic surgeons are sub-specialised which allows them to focus on specific treatment areas. For example, hand and wrist specialists only see cases on hand and wrist joints. While hips pathologies are seen by specialists who specialise in the hip joint. This allows each specialist to focus and provide the best care possible for each condition.
---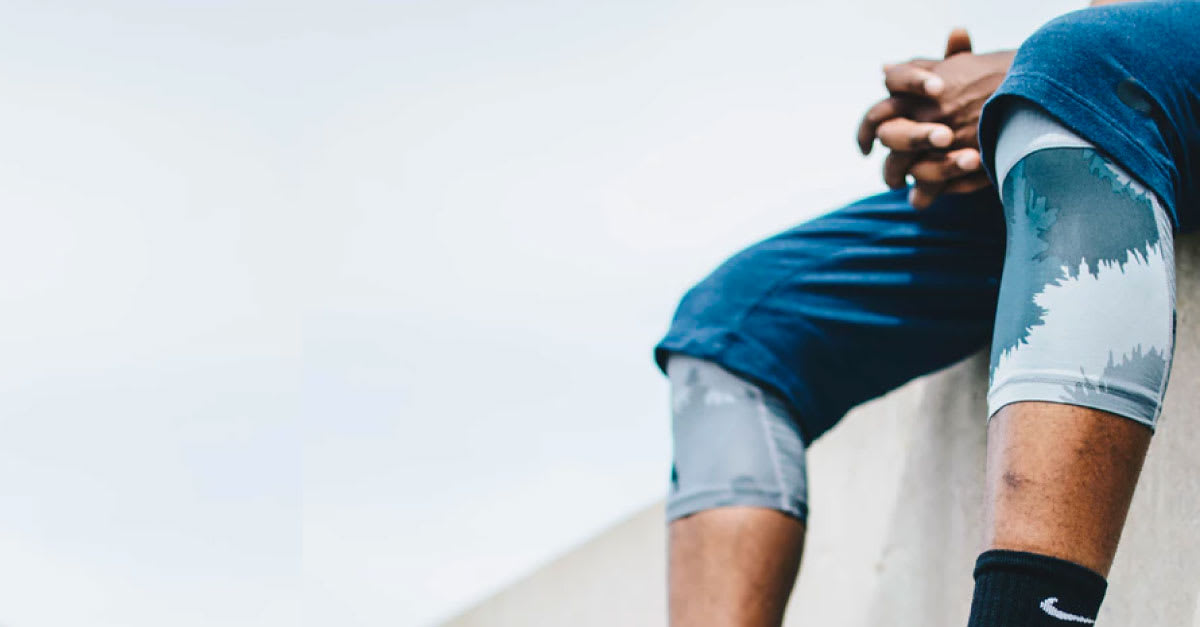 Who needs orthopaedic consultation the most? 
While getting a regular orthopaedic check-up is not necessary, there are still specific groups of people who might need to do so such as:
People of the older age group; soft bones make them prone to degenerative disease of the joint or fractures
Young adults who mainly ride the motorcycle; they could have sustained fractures or injuries from motor vehicle accidents
People who are active in sports such as athletes; prone to sports injuries
Besides orthopaedic check-ups, it is advised for women at the age of 65 onwards and men at the age 70 onwards to go for a bone density scan as they are prone to fractures. However, it is best to get a consultation to determine whether you should go for the bone density scan from your family doctor beforehand.
---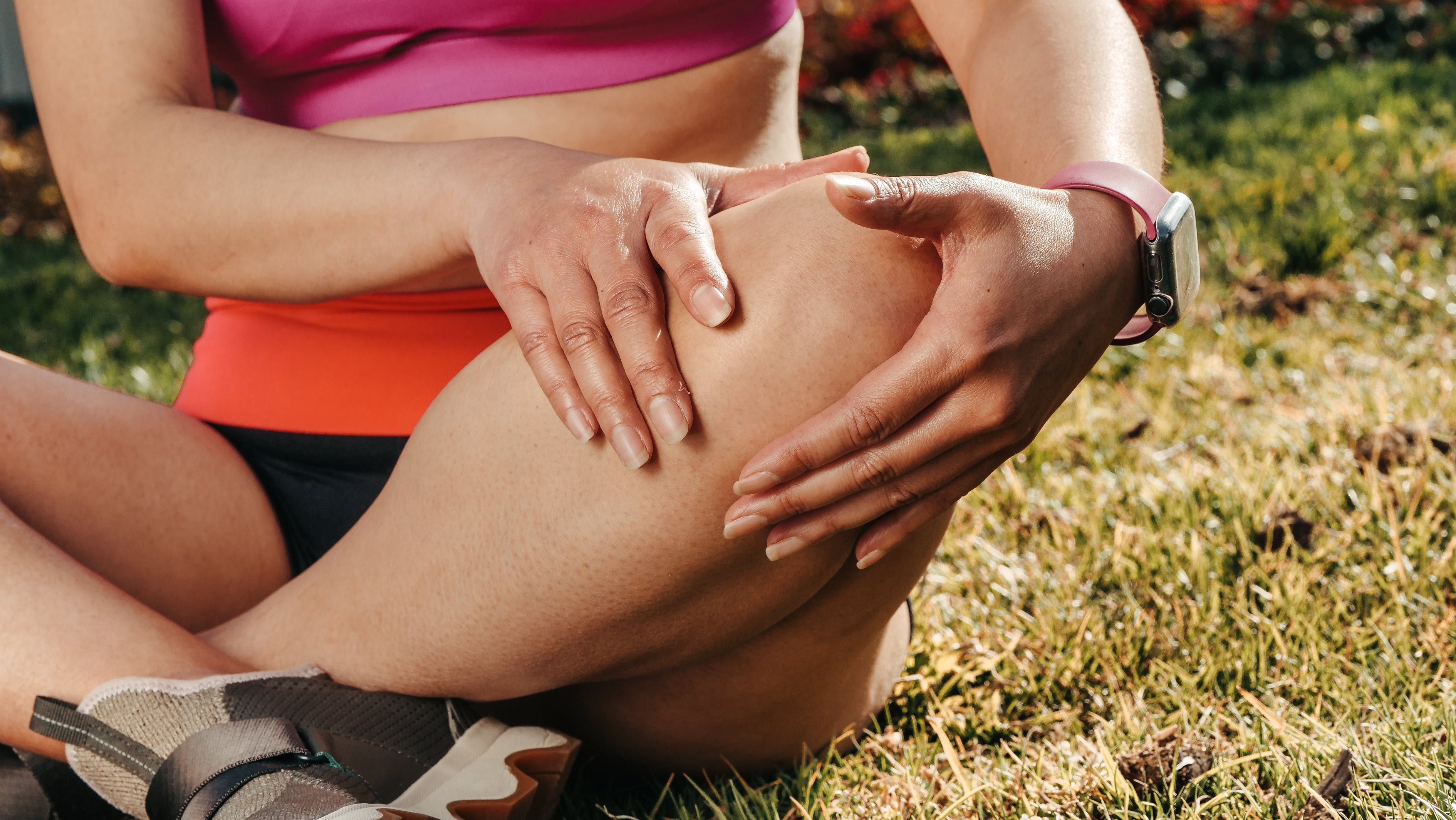 What are some of the most common orthopaedic problems in Malaysia? 
There are various different orthopaedic problems as they can occur at any part of the skeletal system and its interconnecting parts such as the bones, muscles, joints, tendons and ligaments. In Malaysia, the most frequent orthopaedic problems faced by patients include:
Osteoarthritis
Carpal tunnel syndrome
Impingement syndrome of the shoulder
Knee ligament injuries; ACL or PCL rupture
Plantar fasciitis
Lower back pain
Fractures
---
Do I use ice or heat on my injury? When should it be done? 
Both ice and heat can be used depending on the type of injury. Ice is more effective on acute injuries such as sprains and can be applied as soon as possible after an injury within 48 hours. This method helps in minimizing the pain and swelling. On the other hand, heat is better for muscle spasms to reduce stiff joints and tight muscles. Contrary to the ice method, the heat method should not be used for acute injury nor be applied within 48 hours after the injury.
---
View this post on Instagram
Is there a way to prevent orthopaedics conditions?
Of course, there are some measures that can be taken to prevent orthopaedics conditions as prevention is better than cure. It is important to practise a healthy lifestyle such as having a balanced diet and doing exercises to keep our muscles and joints in a good condition. Eating a balanced diet helps to maintain an ideal weight which then is able to minimize the stress to joints. Whereas, the strength of muscle and joints can be retained with appropriate exercises.
---
Which doctor should I consult for my orthopaedic condition?
There are different types of orthopaedists for different branches of orthopaedics. Hence, it is best for patients to get consultation and treatments from orthopaedics who specialize in the particular area of concern. Below is the list of orthopaedic problems together with the specialized orthopaedics for the problem:
Carpal tunnel syndrome - Orthopaedics hand surgeon
Osteoarthritis; joint replacement - Orthopaedic arthroplasty surgeon
Impingement syndrome of the shoulder - Orthopaedic sports surgeon
Ligament injuries to the knee - Orthopaedic sports surgeon
Plantar fasciitis - Orthopaedic foot & ankle surgeon
Low back pain - Orthopaedic spine surgeon
Fractures - Orthopaedic trauma surgeon