Whether you are at home or in the office, a clean environment is crucial to maintaining our health. Regular cleaning and sanitisation using proper disinfectants should be carried out to remove harmful pathogens and reduce the risk of contracting diseases. Disinfection services in Malaysia have risen in popularity due to the pandemic as more people are prioritising their health and making measures to safeguard it.
Sanitisation services are experts in this field as they are professionally equipped and trained to ensure your facility is comprehensively cleansed using the best method by health and safety procedures. Below is a list of the top disinfection services which you can find in the Klang Valley: 
---
Table of Contents
---
Is fumigation effective against the Coronavirus?
According to a disinfection guide released by the WHO, the application of disinfectants via fumigation or fogging alone is not the best measure to protect yourself against COVID-19. This is due to how spraying is unable to remove contaminants outside of the direct spray zones. 
Moreover, adverse side effects such as respiratory, skin, or eye irritation may occur. Thus, fumigation is normally conducted when rooms are vacant for public safety. WHO recommends applying disinfectants directly with a cloth or wipe onto surfaces for more effective disinfection instead. 
Additionally, the use of approved fumigation services should not replace the need for manual cleaning. Fumigation procedures should always be preceded by manual cleaning to remove organic matter and ensure thorough cleaning.
---
5 Best Sanitization Services in Kuala Lumpur 

From

RM0.00
Check Pro Disinfection Services price below:
Pro Disinfection Services offers multiple affordable disinfection packages for customers to choose from. They provide residential disinfection services for those who wish to do a deep sanitisation of their home, as well as commercial disinfection services for workplaces and malls. Among their services offered are disinfection misting, pressure spraying, and surface wiping. 
High-level surface disinfectants are used to wipe high contact areas like door handles and light switches to effectively kill viruses. Customers can rest assured that all their services follow guidelines set by MOH and DOSH. Plus, all chemicals used are KKM-approved and certified Halal by JAKIM. Their services are available throughout Malaysia, and they can be easily reached for a quotation via WhatsApp.
Customer review: "Pro Disinfection Services provided complete services for Coronavirus Disinfection and Sanitisation for our offices in Kuala Lumpur, we were very pleased with the thorough job.
The price is reasonable and certification is provided after the job is completed. This gave us peace of mind to continue to have our premises open, we recommend this disinfection service company to other business owners." - Jacky Ong
From

RM0.00
Check QuantumG Antimicrobial price below:
Contact:

03-7499 0060 / 017-471 5550 |

[email protected]

/

[email protected]

 

Operating hours:

9 am – 6 pm daily

Address:

12, Jalan Bandar 20, Pusat Bandar Puchong, 47160, Puchong, Selangor.
QuantumG Antimicrobial has more than 15 years of experience in treating indoor environments. They are a disinfectant manufacturer and service provider that has served multiple large corporations including the Ministry of Health Malaysia and Institut Jantung Negara. Their disinfecting services highlight the use of Quantum Fusion Resonance Frequency which effectively eliminates bacteria and viruses in one minute. 
Additionally, their unique technology gets rid of odours, is environmentally friendly, and can be applied to all materials and surfaces. In fact, their disinfecting and sanitization method is lab-test proven and has also won them several awards. Their service is suitable for homes, offices, public transport, hospitals, and other commercial buildings. 
Customer review: N/A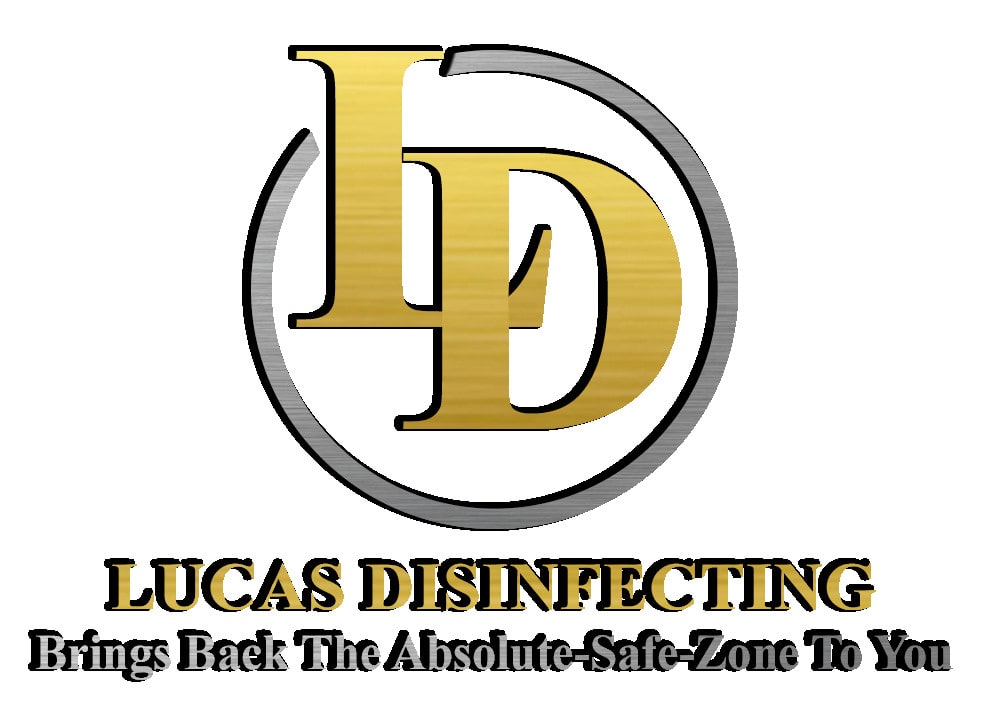 From

RM0.00
Check Lucas Disinfecting Service price below:
Contact:

018-2032083 (For English & Malay Enquires) | 0138376255 (For Chinese Enquires)

Operating hours

: Operates 24 hours.

Email:

[email protected]

Address: Suite B-06-02, Plaza Mont' Kiara, Jalan Kiara, Mont' Kiara, 50480 Kuala Lumpur.
Here is another trusted and reliable disinfection service that you can find within the Klang Valley. Lucas Disinfecting Services has successfully sanitised more than 775 houses and 395 stores and offices to date. Their expert team promises quick responses to requests as well as a satisfaction-guaranteed service.
The team uses high-level disinfectants which are approved by KKM and MDA. Also, their application of disinfectants ensures effective cleaning by killing 99.99% of bacteria and germs within 30 seconds. The disinfectants used are also non-toxic as they are 100% organic. Their disinfectants are also certified Halal by JAKIM. 
Customer review:
"Hi Lucas, thank you for your excellent service. Lucas is a responsible person. He ensures communication is all well. Mum was impressed that Lucas himself was hands-on with the cleaning works and all were completed in a timely, efficient manner. Mum was extremely satisfied with the great enthusiasm of this young man and his workers. We will continue to support him in the future. Thanks, Lucas!" – Janice Yap

From

RM0.00
Check OASSIST price below:
Contact:

018- 212 8200

Operating hours:

Monday – Friday (10am – 6pm) | Saturday (10am – 1pm) | Closed on Sunday

Email: [email protected]
Address:

Unit.1A, Level 1. AMODA 88. Lot.88 Jalan Yew. 55200 Kuala Lumpur
OASSIST Sanitizing & Sterilizing Services have been providing sanitisation services to the community since its establishment in October 2015. Their service features a signature 6-stages cleaning process to ensure the complete elimination of harmful microbes. 
The process starts with cleaning using a powerful vibration dry vacuum with a water trapping system followed by high-temperature steam sanitization, re-conditioning, and ultra-violet sterilization. It is then topped off with deodorizing and extra purifying. 
OASSIST assures customers that their equipment is sanitized regularly and that all their service crew are fully vaccinated. Besides, their disinfectants are eco-friendly and non-toxic. Additionally, they offer cleaning services for mattresses, carpets, sofa, curtains, and car seats as well.
Customer review:
"Great service and job was nicely done in my house. affordable price with some freebies." – Han Manchin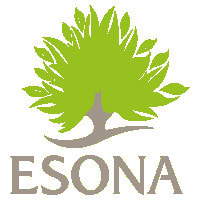 From

RM0.00
Check Esona price below:
Contact:

03 4293 0010 | WhatsApp: 016 228 3648

Operating hours:

N/A

Email: [email protected]
Address:

48, Jalan 1, Taman Industri Pandan Indah, 55100 Kuala Lumpur, Malaysia.
Esona is an international company that specialises in environmental services and in distributing green home care and personal products to consumers. The company has also expanded its services to providing disinfection and sanitation services in Malaysia. 
Their disinfecting services include ULV misting and nanofilm coating which effectively treats premises within minutes. For outdoors and large premise disinfection, Esona recommends their thermal fogging disinfection. Additionally, they offer disinfectant fumigation for the sanitisation of enclosed spaces. Customers can rest assured that their disinfectants are KKM compliant, food-safe, and certified Halal by JAKIM. Moreover, their decontamination products are also biodegradable within 28 days. 
Customer review:
"Swift support, green technology certified disinfection service. Good arrangement by Karen and Amirul (who carried out the service) is good and friendly! Thank you Esona! Will surely recommend you to my friends! Price is reasonable, service is good." – Crystal Tan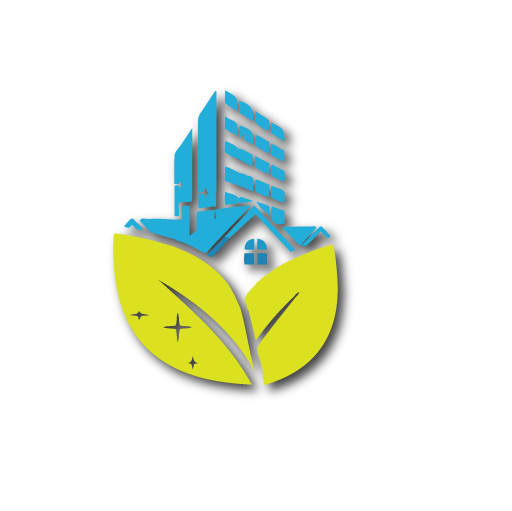 From

RM0.00
Check Chamberlain Cleaning price below:
Contact:

01130346350

Operating hours:

Monday - Saturday (8.30 am - 6 pm)

Email: [email protected]
Address:

M City, No 326 Jalan Ampang, 50450 Kuala Lumpur
Chamberlain Cleaning provides a range of cleaning services that are promised to exceed customer's expectations and ensure total satisfaction. Some of their services include building cleaning, housekeeping, carpet cleaning, and sofa cleaning. As for their disinfection service, they offer three categories of services with all of them using KKM-approved chemicals and being strictly compliant with MOH and DOSH guidelines. 
Firstly, a precautionary disinfection service is available for single or regular disinfection of premises to lower the risk of cross-contamination. Premises who have a suspected or confirmed case of infection within the past 72 hours can opt for their high-level specialist disinfection. There is also intermediate specialist disinfection that is targeted at similar premises which have been closed for more than 72 hours.
Customer review:
"First time it was hassle-free, and service was top notch with friendly and attentive workers. 10/10." – Jaswir Midst