ProductNation is proud to release an exclusive promo code with Dyson Malaysia - of the most innovative vacuum cleaner brands available in Malaysia.
For 1 day only, enjoy RM500 OFF the Dyson Micro 1.5kg - Dyson's most lightweight yet efficient vacuum.
Get this exclusive promo:
Valid for the first 50 checkouts until 17 September 2021, 11:59 PM MYT.
Applicable only on the Dyson Micro 1.5kg.
Promo code: PN500
***Disclaimer: The promo is limited to the first 50 checkouts on a first-come-first-served basis.***
---
How to use the promo code:
Copy from above or check your email for the code, then head to Dyson Malaysia.
Add the Dyson Micro 1.5kg vacuum into your shopping cart.
Go to the checkout cart page, and apply the promo code.
Check out and complete your payment.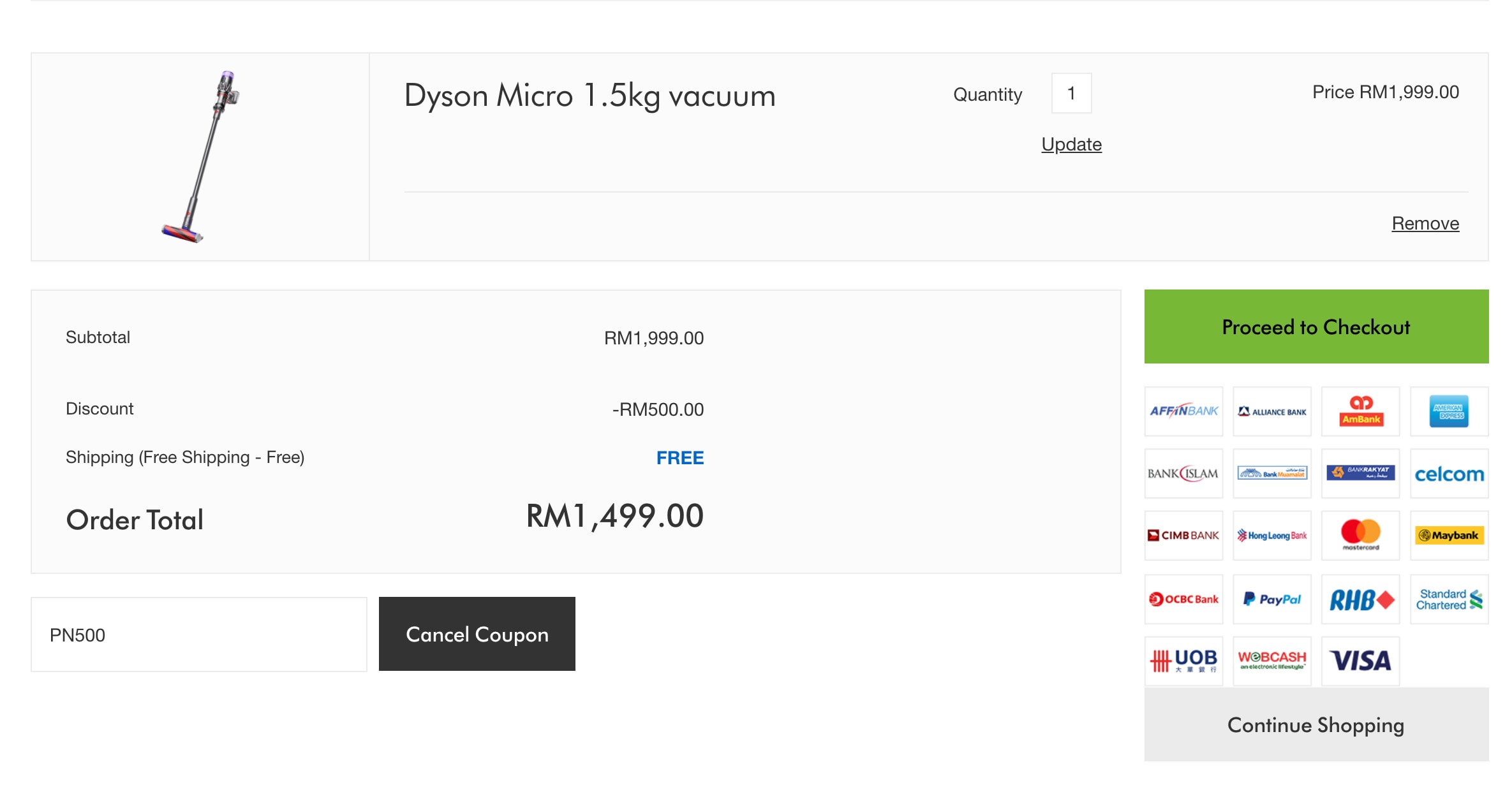 ---
Small but mighty, the Dyson Micro 1.5kg is capable of cleaning hard floorings without tiring your arms. Utilising its Five-layer whole-machine filtration power, the cordless handheld vacuum cleaner is perfect for cleaning your home, car & any space that's narrow.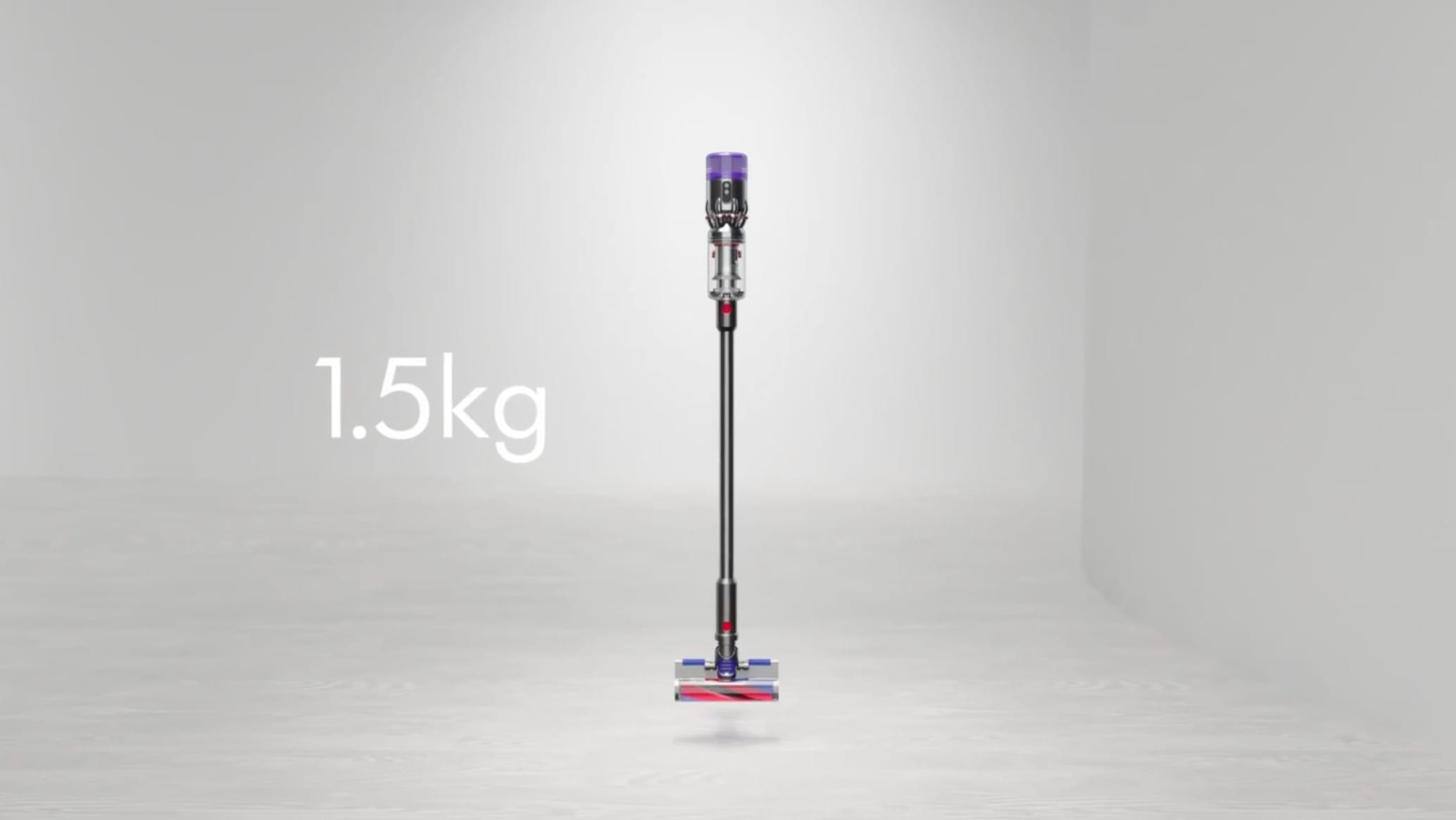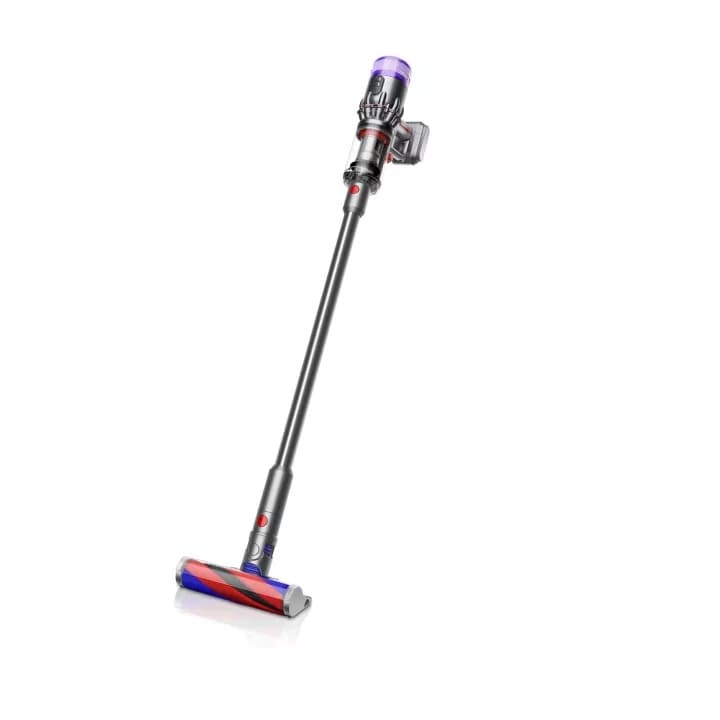 add_circle
Easily cleans the hard-to-reach places
add_circle
Good for picking up microscopic dust
remove_circle
Short battery life
Overview:
Don't let the Dyson Micro 1.5kg fool you with its size.
This handheld vacuum may have a runtime of 20 minutes, but its lightweight body and design for hard floorings, together with its soft roller head are highly efficient. The entire vacuum is designed to help you clean your space as fast as possible.
In fact, the vacuum can cover over 1500 - 2000 square feet (tested with Standard mode) in 20 minutes!
Moreover, the Dyson Micro 1.5kg has many of Dyson's innovative features which are usually found in their premium range.
Premium Dyson features in the Micro 1.5kg Vacuum:
Micro Fluffy™ cleaner head - Efficiently captures fine dust and hair without using excessive power
No-touch bin emptying - Just push the eject button to throw dirt directly into the bin
Wall-dock - Easily access and store the vacuum after cleaning without using up excess space
Two-button control - Simplified to provide maximum cleaning power without draining your energy
Thanks to its small size (height & width of 243mm x 701mm), when paired with the inclusive Combi-crevice Tool, you can easily clean near-range items in tight spaces too, such as cars.
---
---
Here are more features that make the Dyson Micro 1.5kg perfect for Malaysian households:
Lightweight at only 1.5kg - (The popular lightweight Dyson V11 is 2.97kg)
Soft roller head - best for hard floors & surfaces
2 ergonomic heads - for cleaning the floor, items and narrow spaces
Captures 99.99% of microscopic particles - as small as 0.3 microns
Radial Root Cyclone technology - to prevent loss of suction power
---
Learn more about the Dyson Micro 1.5kg below:
Get RM500 Off Now!
This promotion is only valid for one day - 17 September 2021, from 10:00AM to 11:59PM (+8GMT).
Promotion is useable on Dyson Malaysia's Official website only.
This promo is applicable to the first 50 checkouts only (first come first serve basis).
Exclusively for ProductNation audiences only.