Get an Enfamama A+ Sample for Free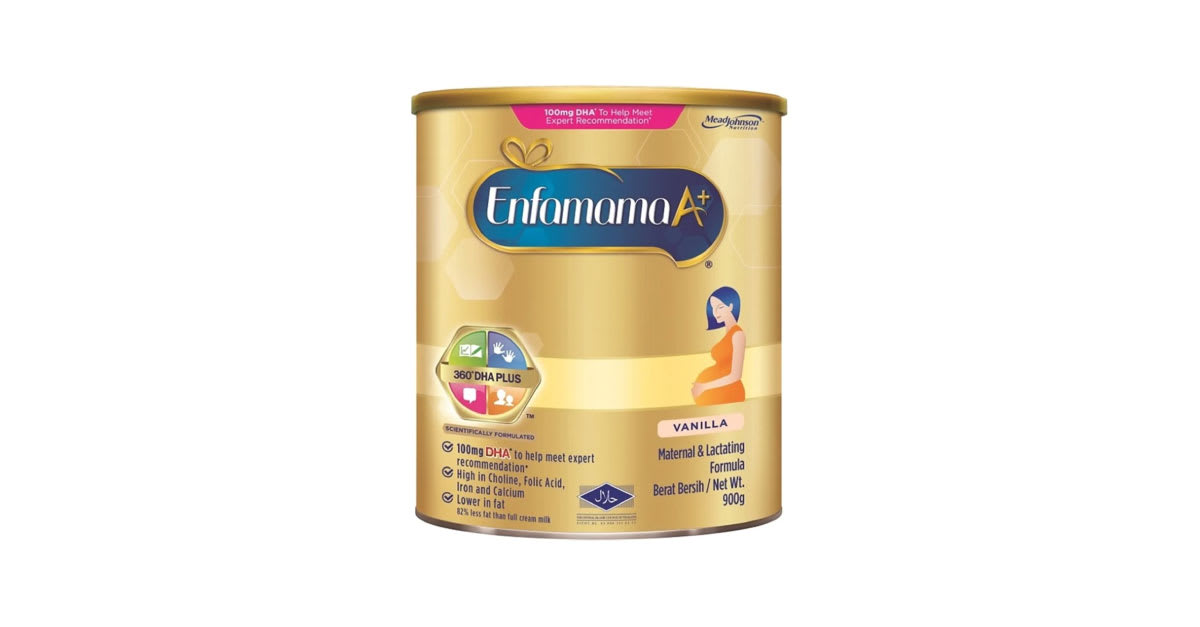 Enfamama A+ is one of the leading milk powders for pregnant and lactating mothers in Malaysia. This maternal milk contains a special blend of ingredients including DHA, Choline and more that are crucial for mother and baby's health.
Please make sure to follow the instructions on the site in order for you to get them smoothly.
---
Enfamama Milk Benefits and Ingredients
With the right nourishment and stimulation, you can assist your baby's development and growth right from the very beginning. Enfamama A+ with 360° DHA Plus comes in two flavours – vanilla and chocolate – and contains a unique blend of DHA, folic acid, Choline, Calcium, Vitamin D, Iron and Prebiotic (Inulin) for the well-being of mom and baby. These are the benefits of the ingredients:
Ingredient
Benefits
DHA

May slow or help prevent Alzheimer's Disease
Assists with some eye conditions

Folic Acid

A key nutrient for growth and division of cells

Choline

Reinforces several important bodily functions such as bettering memory and safeguarding heart health among others

Calcium

Assists with the development of strong teeth and bones

Vitamin D

Imperative for the absorption and utilization of calcium and phosphorus

Iron

An element in red blood cell formation

Prebiotic (Inulin)

Help grow intestinal bifidobacteria and help preserve a good intestinal environment
How To Prepare & How Many Times a Day?
Preparation steps are pretty straightforward. All you'll have to do is dissolve 6 scoops (approximately 50g) of Enfamama A+ into 200ml of lukewarm water (40-degrees Celsius), stir, and you're pretty much set. You can choose to drink the milk immediately or park it in the fridge for a while if you'd like to enjoy it chilled.
Storing it in the fridge for later is also fine, as long as you consume it within 24 hours of mixing. It is recommended to take 2 servings a day, ideally once in the morning and once more at night, if you're wondering when the best time is to drink this beverage.
Enfamama A+ Club

Join thousands of mothers in the Enfamama A+ Club and get vouchers and more awesome club benefits. It's really easy – you can either fill in this form with your details or sign up with your Facebook or Apple social accounts.
Where To Buy Enfamama A+ in Malaysia?
This maternal milk powder formula can easily be found both in online stores/marketplaces and offline retail stores.
About Enfamama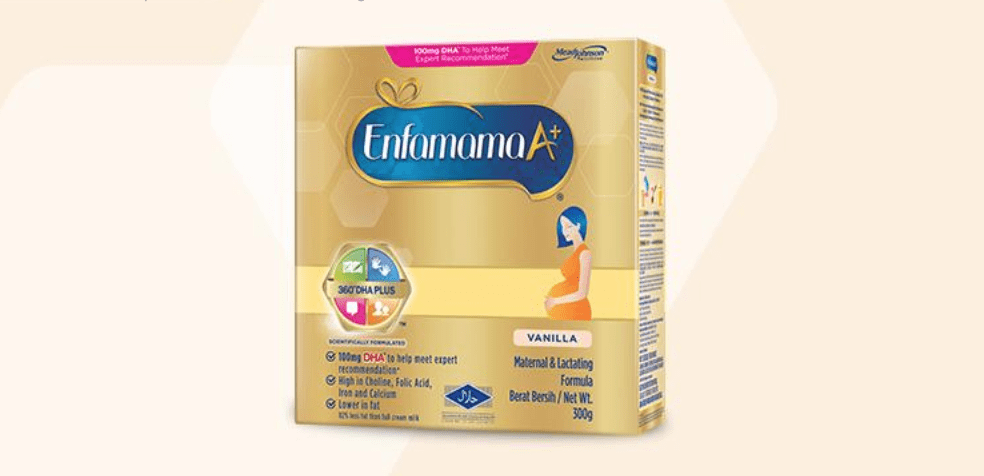 Enfamama is just one of the many nutrition products under Mead Johnson Nutrition, together with Enfagrow and Sustagen, which are milk formula brands for babies and children respectively. Many probably don't know that Mead Johnson & Company was founded by one of the co-founders of Johnson & Johnson – Edward Mead Johnson. He left the family business to pursue Mead Johnson & Company in 1905 and has never looked back since.
When a mother is expecting or lactating, she requires increased nutritional needs to support both herself and developing baby during this critical period. It is also necessary for mothers going through pregnancy to remember that their growing baby's brain development begins while he is still a fetus. During the third and last pregnancy trimester, his brain will grow quickly along with his physical development.