Just like how Xiaomi had released the Black Shark 2 with a Black Shark 2 Pro, the Black Shark 3 is also accompanied by a Pro version – and of course we could not resist getting our hands on it.
The Black Shark 3 Pro is essentially a bigger, better, stronger and faster variant to its non-Pro version. While most of their specifications are similar on paper, they bear a few major differences. Here are key things to take note of:
| | | |
| --- | --- | --- |
| | Black Shark 3 | Black Shark 3 Pro |
| Mechanical Pop Up Button | N/A | Yes |
| Screen Size | 6.67" AMOLED Screen | 7.1" AMOLED Screen |
| Battery Capacity | 4720mAh | 5000mAh |
| RAM/ROM | 8+128GB LPDDR4X | 12+256GB LPDDR5 |
| Price | RM 2,799 | RM 4,199 |
Read on to find out more about how these differences affect the phone's performance!
Black Shark 3 Pro Specifications
Processor

Qualcomm Snapdragon 865

Display

7.1" AMOLED Display @ 90Hz Refresh Rate

Cooling System

"Sandwich" Liquid Cooling System 4.0

Memory (RAM)

LPDDR 5, 8GB / 12GB

Storage

256GB / 512GB

Main Camera (Triple)

64 MP, f/1.8, 26mm (wide), 1/1.72", 0.8µm, PDAF

13 MP, f/2.3 (ultrawide)

5 MP, f/2.2 (depth)

Front Camera

20 MP, f/2.2 (wide), 1/3", 0.9µm

Battery

5000mAh Dual Battery with 65W Hyper Charge

Alternate Rear Charging

18W magnetic charging

Connectivity

5G + Wi-Fi 6 with Dual "X" Antenna

Loudspeaker

Front Facing Symmetry Stereo Speakers

3.5mm Jack

Yes

Operating System

JOY UI 11 (Android 10)

Other Features

Mechanical Triggers 

270Hz Touch Sensing (world's highest on any phone)

24ms Touch Latency (30% faster than Black Shark 2 Pro)

MEMC Technology add frames from 25Hz to 90Hz [HDR10+] 10Bit Color
Battery and Screen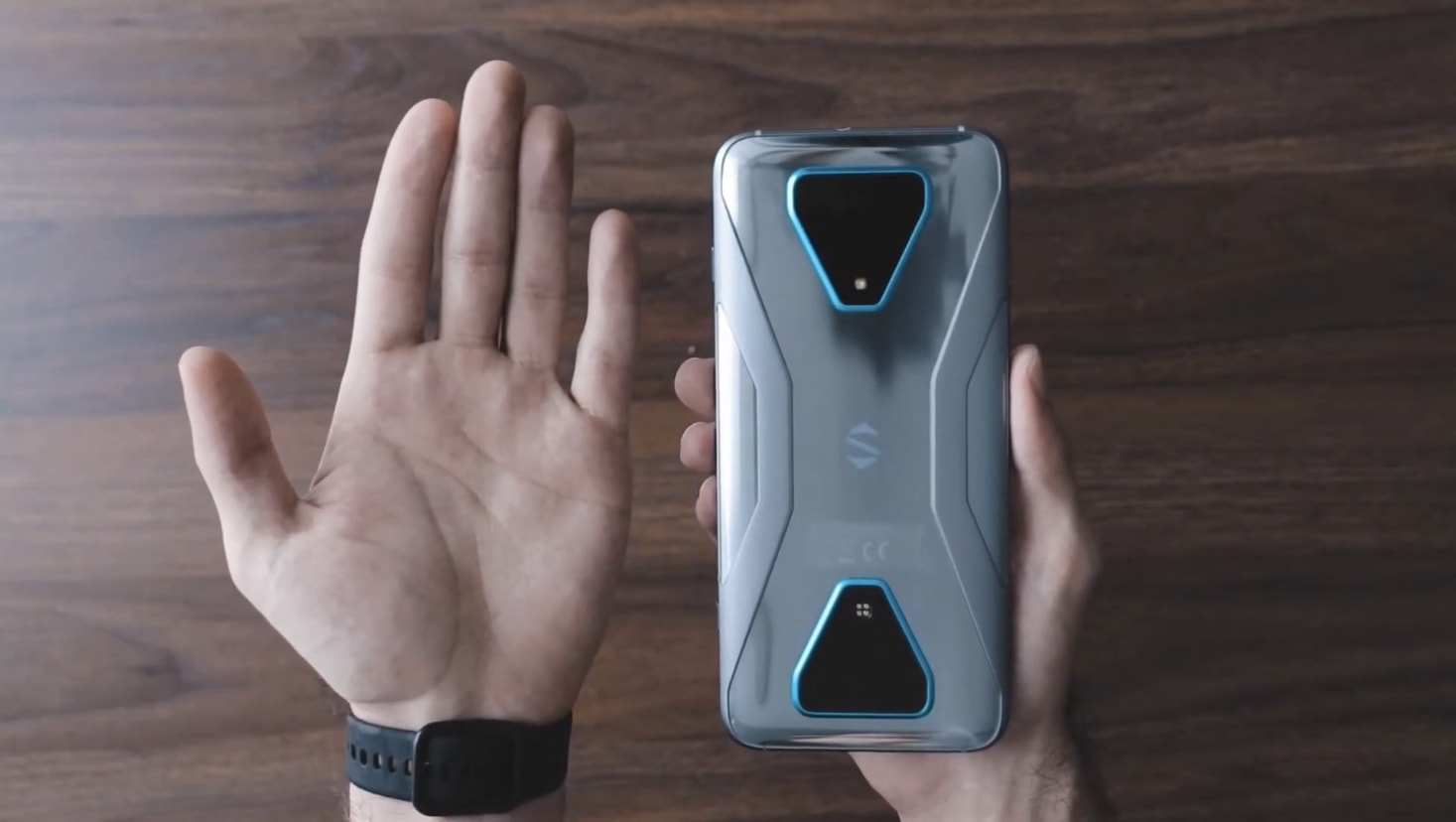 The display and overall body size of the Black Shark 3 Pro is significantly larger than the Black Shark 3.
Instead of the latter's 6.67", the Pro has a 7.1" display which can pose as an obstacle when it comes to day-to-day use of the phone. The Pro was even larger than our hands, and using it horizontally was easier than using it vertically. This means that one-handed use might be a challenge for those with smaller hands. Nonetheless, all discomfort was alleviated the second we switched over into Shark Mode to start gaming, where obviously, a larger display is much more preferred. 
Similar to the non-Pro version, the Black Shark 3 Pro has a 90Hz refresh rate and an AMOLED panel that offers great colours. The display remains visible even outdoors under direct sunlight. As the screen is so big, gaming on this phone feels incredibly immersive, and sometimes it was even possible to forget that we were playing on a phone.
With a 5000mAh battery, the battery is an upgrade. It sports 65W hyper charging, and is also the world's first dual battery with series and parallel charging. This means that the battery uses the "series" mode while charging, and switches to "parallel" mode if the phone is being used and discharging at the same 
Software and Setup
The Black Shark 3 Pro runs on the JOYUI 11 based on Android 10. When setting up the phone, the first thing we did was to change the phone's refresh rate to 90Hz so that we could enjoy smoother performance. We'd highly recommend users to do the same too.
Design and Mechanical Triggers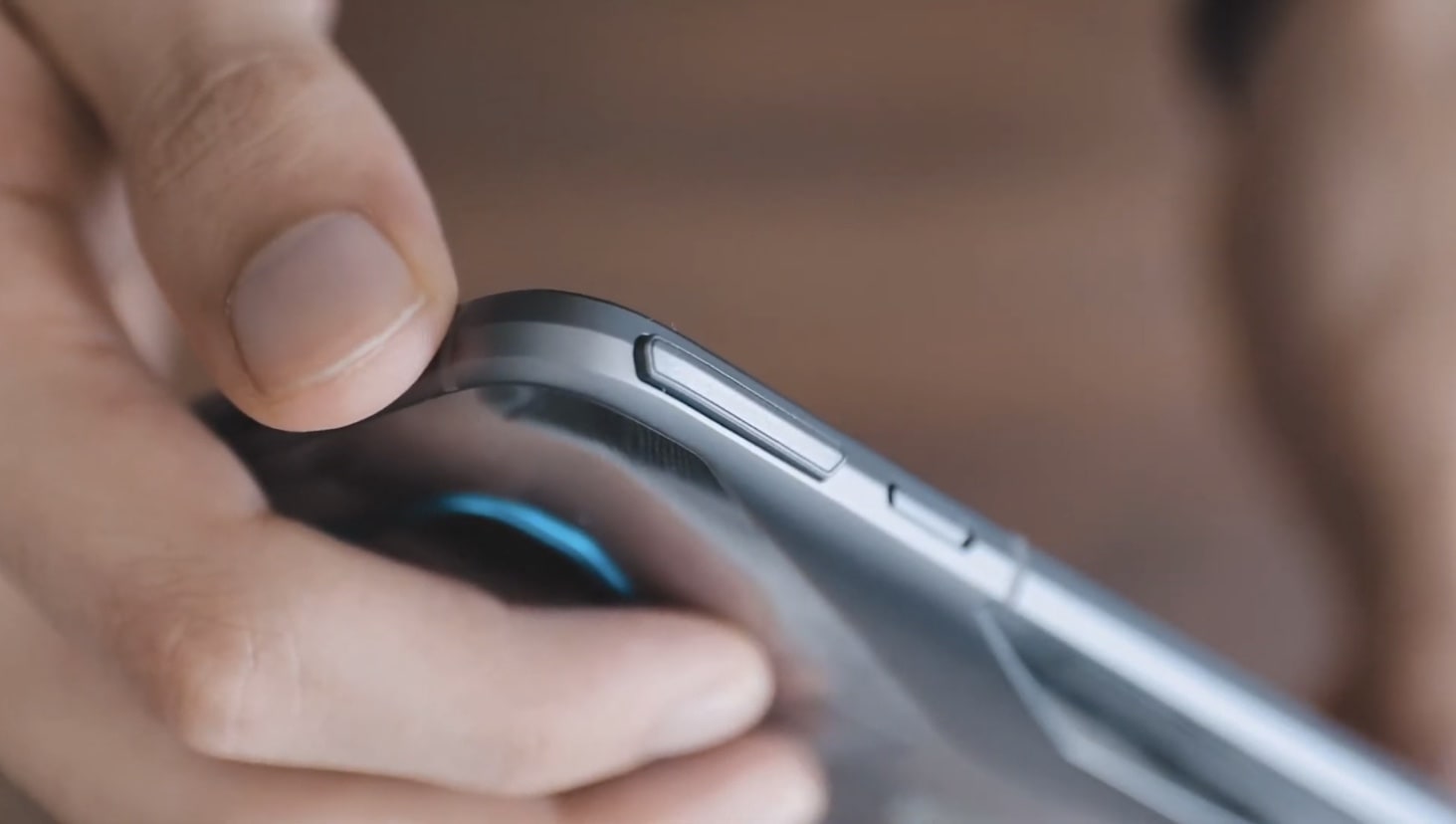 The structural design of the Black Shark 3 Pro is largely identical to its smaller counterpart. Both phones have a 3.5mm jack and a USB Type-C. The typical Black Shark-look is also visible on this model as it sports the popular X-Design on its back that is known to provide better grip and stable connection.
The key difference between both models is that the Pro features concealed mechanical pop-up triggers on its right side. These triggers lie flush on the side of the phone, and automatically pop up as soon as you enter Shark Space.
For us, we tested them while playing Call of Duty Mobile, and were very impressed with how seamlessly activated they were. They also felt responsive and comfortable to use for long periods of time. Furthermore, these triggers are meant to be customizable via Master Control (both sides of the trigger can do different things), and they are said to be able to withstand more than 300,000 lifts and over a million clicks.
Gaming Test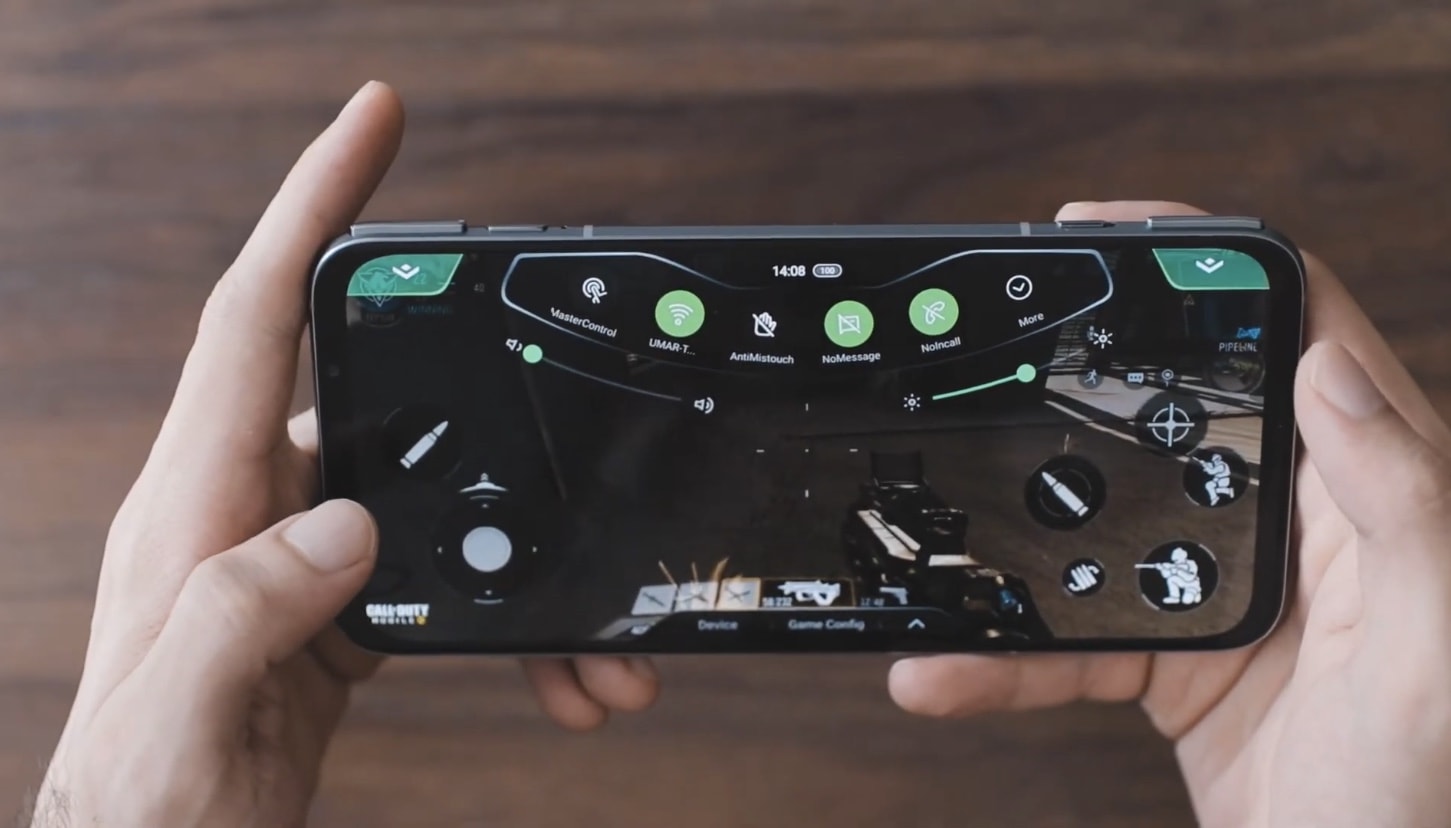 With the presence of the mechanical triggers, it's obvious that we were keen to see how this would affect our gaming experience. We configured ours so that the left side would be for aiming in, and the right would be for shooting while playing Call of Duty Mobile.
For things like sniping, the added feature made it feel as if we were playing on a console. Additionally, the touch screen was finally able to just function as a touch screen – all we had to focus on aiming because the shooting was done via the triggers.
Overall, the triggers helped to make the gaming experience feel quite instantaneous and seamless. The touch input and response rate were impressive, and coupled with the greatest touch sensing in the world (which the Black Shark 3 Pro boasts), gamers will definitely be ahead of the game.
Camera, Performance and Accessories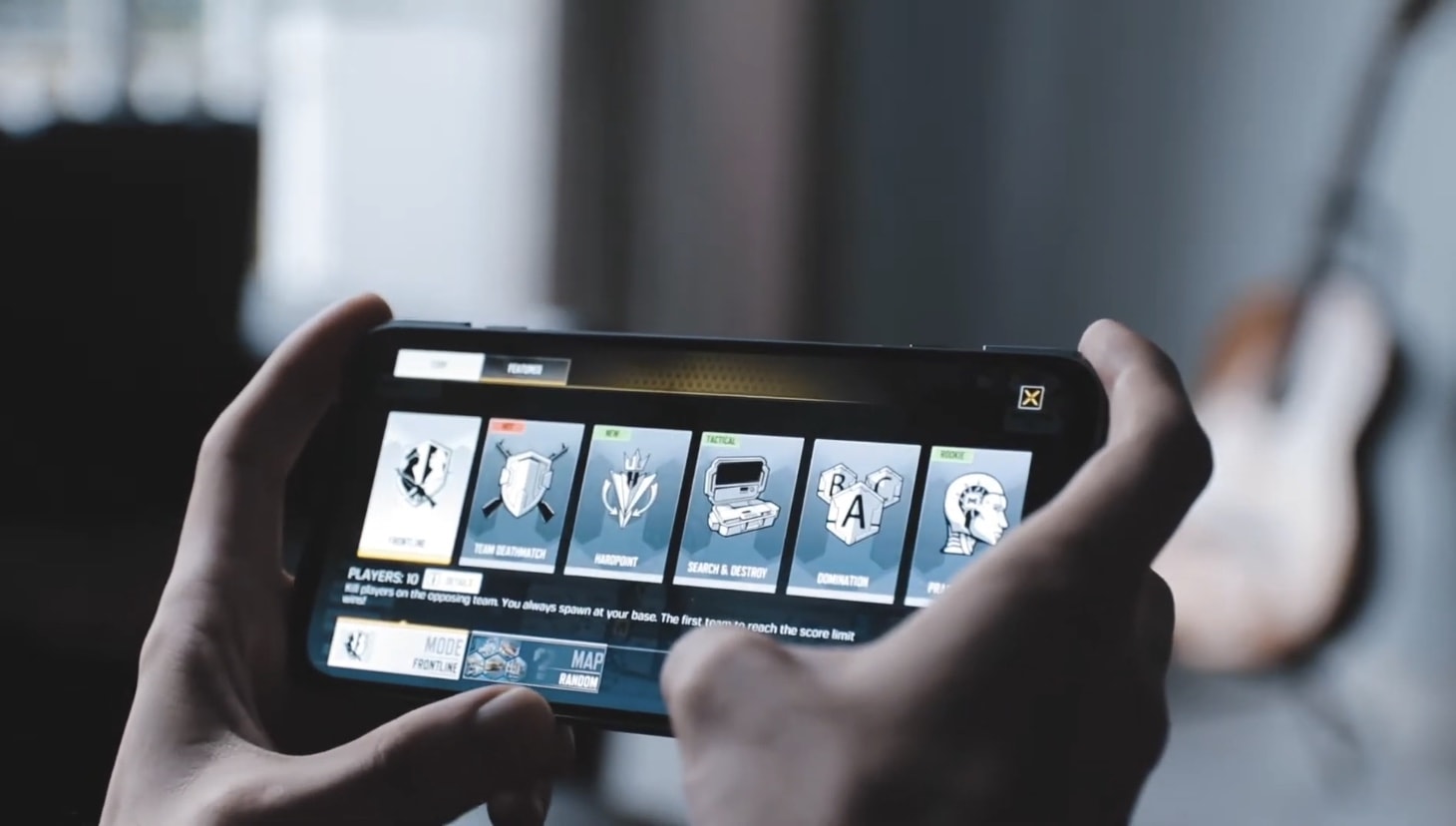 The Black Shark 3 Pro is largely identical to its non-Pro version in terms of cameras and performance. Check out our video or our Black Shark 3 review for a detailed look at this!
Cameras: The phone sports a 64MP main shooter, a 13MP ultra wide-angle lens, and a 5MP depth sensor on its rear. The front camera is a 20MP capable of shooting at 1080p @ 30fps.
Processor: The Black Shark 3 Pro is equipped with the Qualcomm Snapdragon 865 which is incredibly powerful.
RGB backlights: Similar to all its predecessors, the phone also features RGB backlights.
Fun Cooler: As with all Xiaomi phones, the phone can be paired with accessories like the Fun Cooler which is meant to help cool down your device. We've done a separate review for this too – check out our video to find out more!
Sandwich Liquid Cooling: The phone comes with an in-built 4th Gen "Sandwich" Liquid Cooling System. This is the first-ever liquid cooling technology with an area 100% larger than before to ensure that your phone is kept cool at all times. The phone's thermal components are also kept away from your hands to result in lower peak temperatures.
RAM differences
Unlike the Black Shark 3 (which has the LPRRD4X), the Pro version uses the LPDDR5. A key difference that we noticed between these two is that the LPDDR5 provides better data transfer speed (up to 50%) at a lower power consumption (up to 30%). Thus, making the Pro version's data rate and battery optimisation significantly superior.
Which one to buy?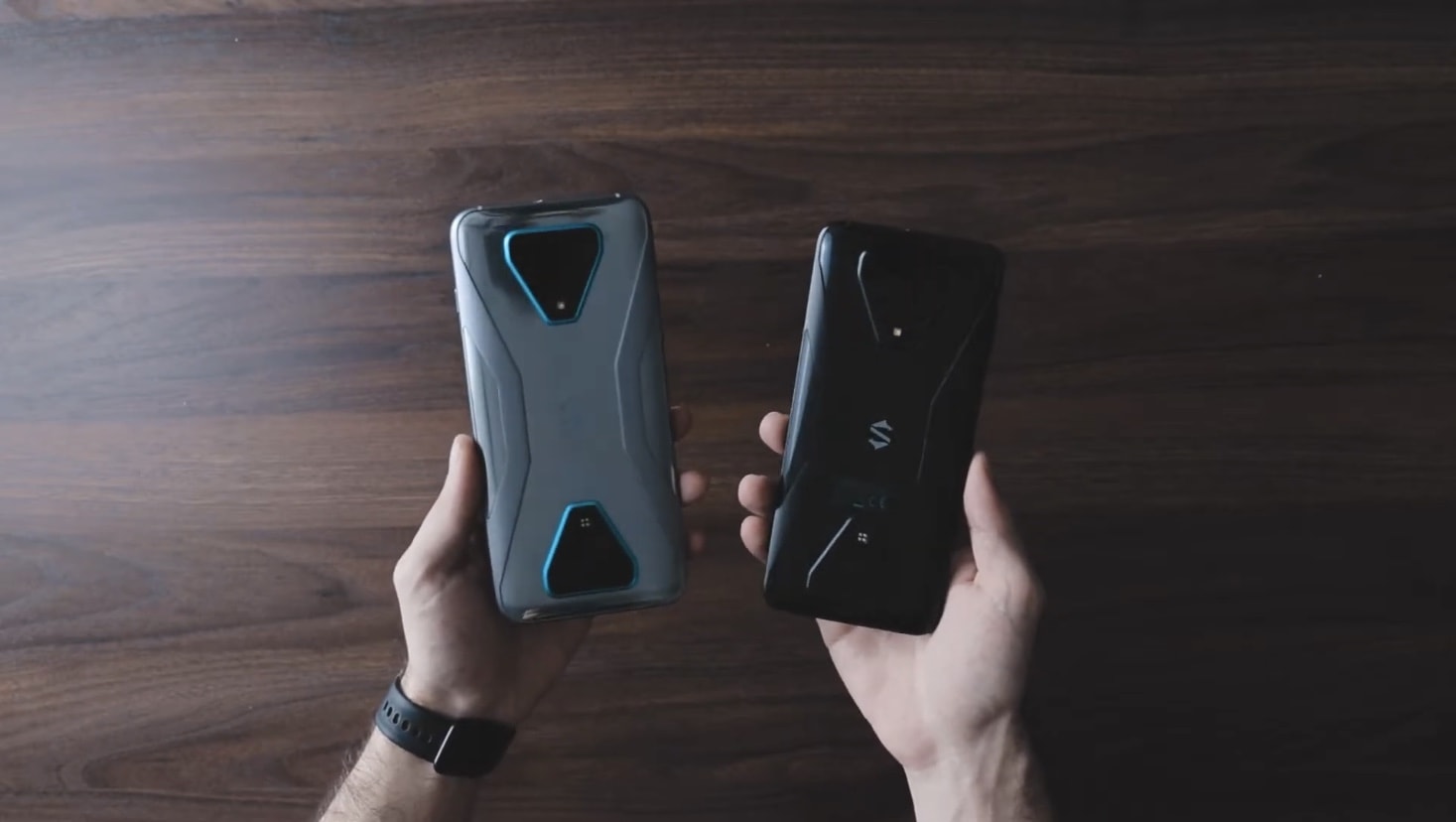 With so many similarities yet some major differences, it won't be surprising if you find yourself torn between getting the Black Shark 3 or the Black Shark 3 Pro. 
In a nutshell, both phones share similar refresh rate (90Hz) and performance as they are both powered by the Qualcomm Snapdragon 865. However, the Black Shark 3 Pro has faster reading and writing speeds thanks to its LPDDR5 RAM. It also sports mechanical triggers and a large 7.1" screen that can do much to elevate the gaming experience, and it is accompanied by a whopping 5000mAh battery. 
Personally, we think that both phones are impressive in their own ways, and do well to cater to what gamers are looking for. If you wouldn't mind slightly lower RAM power and don't see a need for the mechanical triggers, the non-Pro version is great on its own too. Either way, it's undeniable that your gaming experience will already be elevated whether with the Black Shark 3 or the Black Shark 3 Pro.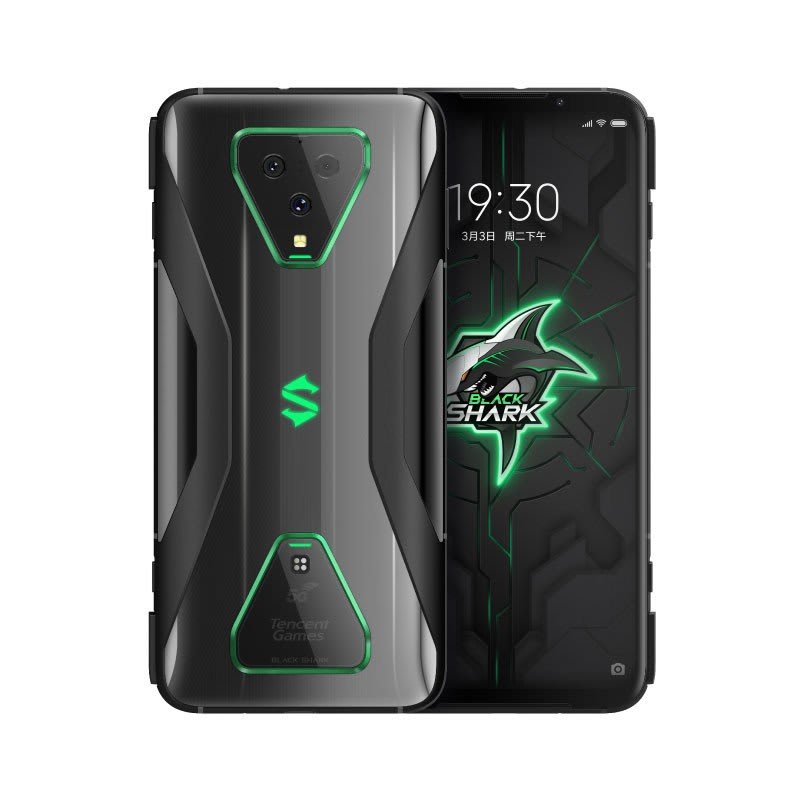 From

RM4,199.00
Check Black Shark 3 Pro price below:
add_circle
Powerful processor
add_circle
Great battery life
add_circle
Ergonomic design that makes the phone comfortable to hold for long hours (no death grip)
add_circle
Liquid cooling 4.0 (very advanced)
add_circle
270Hz touch sensing (fastest on any smartphone)
add_circle
LPDDR5 RAM (30% more power efficient than LPDDR4X)
remove_circle
90Hz of refresh rate instead of 120Hz
remove_circle
Generally large size (day-to-day use)
remove_circle
UI can be improved
The Black Shark 3 Pro is an upgrade from all of its predecessors, the Black Shark 3 included. Its 7.1" AMOLED display makes gaming an incredibly immersive experience, and it is accompanied by a whopping 5,000mAh dual battery. Furthermore, it has faster reading and writing speeds thanks to its LPDDR5 RAM. Overall, the Black Shark 3 Pro is undeniably superior to all other gaming phones on the market now.