Having previously looked at the Black Shark 2, we were excited to get our hands on the Black Shark 3 to see how the new model fares with all of its updated configurations. While we were genuinely taken by its predecessor, the new model has lots to offer in regards to a better mobile gaming experience. Interested to know more? We broke down the Black Shark 3 for a deeper look!
Black Shark 3 Specifications
Processor

Qualcomm Snapdragon 865

Display

6.67" AMOLED Display @ 90Hz Refresh Rate

Cooling System

"Sandwich" Liquid Cooling System

Memory (RAM)

8GB / 12GB

Storage

128GB / 256GB

Main Camera (Triple)

64 MP, f/1.8, 26mm (wide), 1/1.72", 0.8µm, PDAF

13 MP, f/2.3 (ultrawide)

5 MP, f/2.2 (depth)

Front Camera

20 MP, f/2.2 (wide), 1/3", 0.9µm

Battery

4720mAh Dual Battery with 65W Hyper Charge

Alternate Rear Charging

18W magnetic charging

Connectivity

5G + Wi-Fi 6 with Dual "X" Antenna

Loudspeaker

Front Facing Symmetry Stereo Speakers

3.5mm Jack

Yes

Operating System
JOY UI 11 (Based on Android 10)
Other Features

270Hz Touch Sensing (world's highest on any phone)

24ms Touch Latency (30% faster than Black Shark 2 Pro)

MEMC Technology add frames from 25Hz to 90Hz [HDR10+] 10Bit Color
Software and UI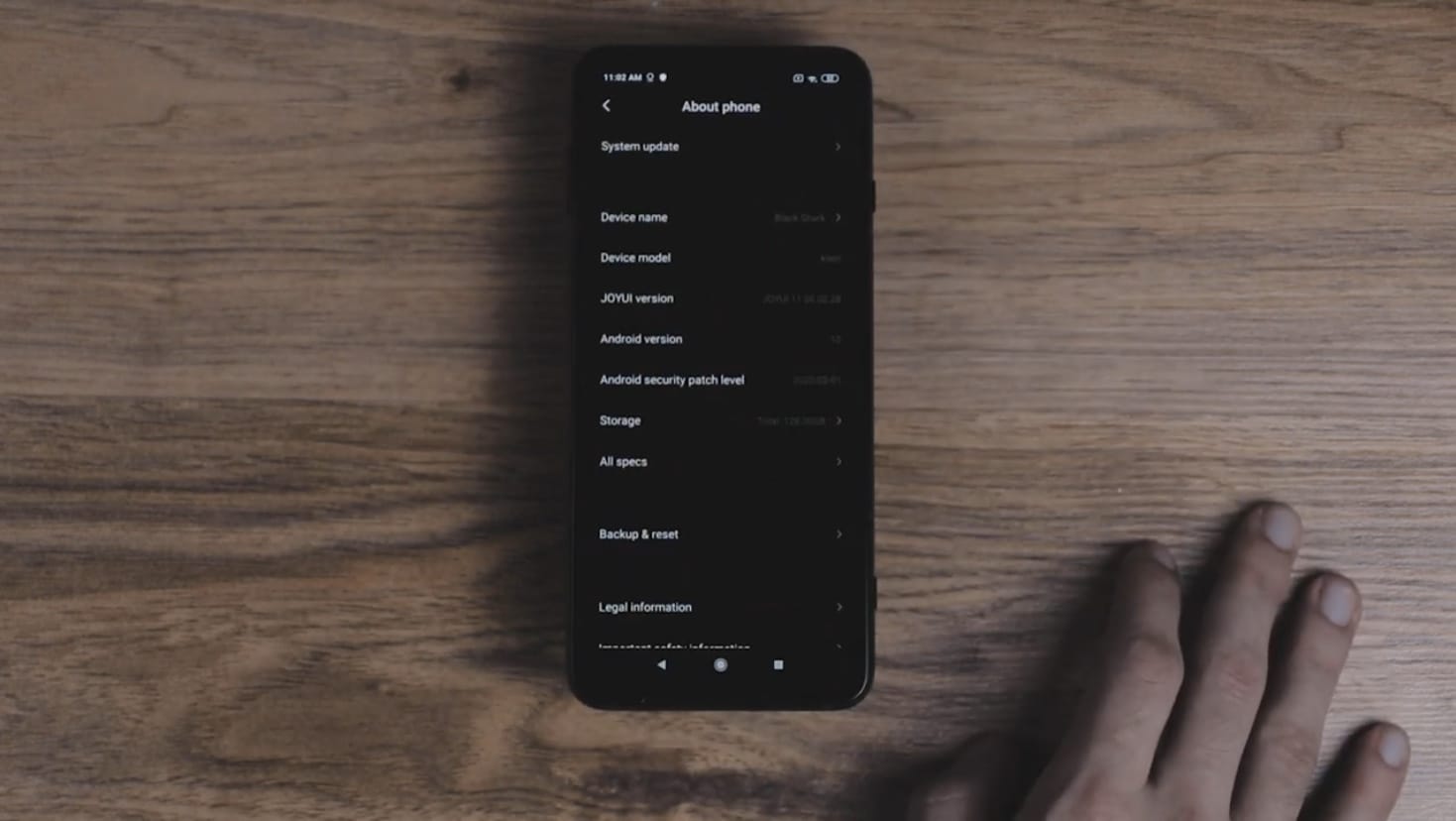 The Black Shark 3 runs on the JOYUI 11 based on Android 10. This is similar to the MIUI found on other Xiaomi phones in many ways, including how the Camera app is presented. In general, the phone's interface looks really good, runs smoothly and is easy to use.
Build Quality and Design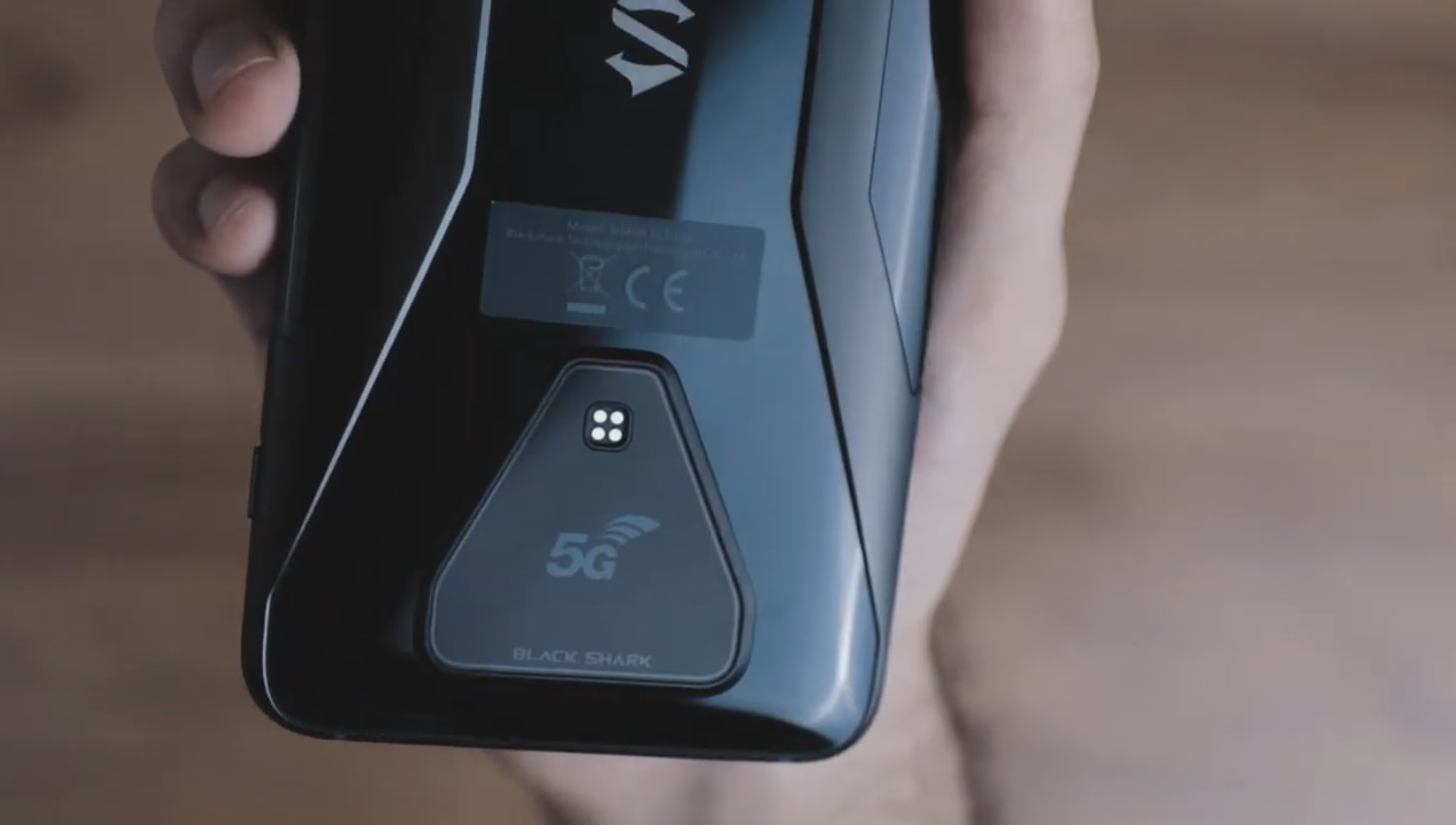 The Black Shark 3 has arguably one of the coolest-looking designs we've seen on a phone. Despite this, much like its predecessor, the phone's body is not just for show. Instead, it's designed with functional-features in mind. The lower rear of the phone sports 18W magnetic charging contacts that allow you to charge your phone while gaming without cables getting in your way. Furthermore, the X design on the back makes also makes the phone particularly comfortable to hold during long hours of gaming. 
The phone features a 6.67" AMOLED display with 90Hz of refresh rate. Additionally, forward facing speakers can be found on the bottom, and the top of the phone. These deliver surround sound system and full-sounding audio – ideal for a comprehensive gaming experience.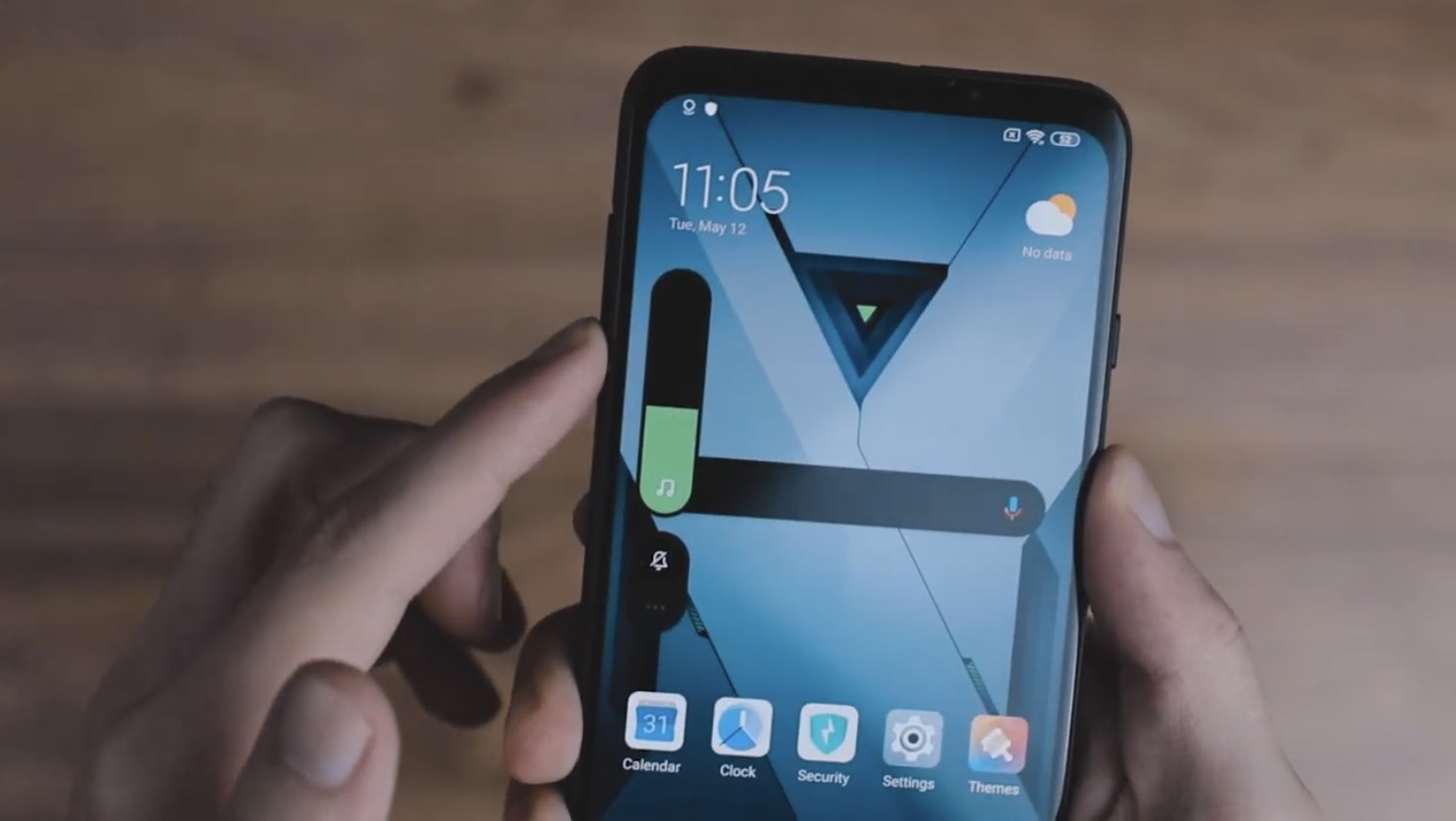 The power button is located on the right side of the phone, while the volume buttons can be found on the left. We noticed that the power button has shifted slightly higher on this model, which may pose as a problem for those with smaller hands. Nonetheless, the buttons all feel sturdy when we pressed-tested them – an indication that we take to mean that they are highly durable.
The overall built of the phone feels solid and strong, and it fits well in the palm of our moderate-sized hands. We particularly liked that there was no camera bump, allowing users to place their phones on surfaces comfortably. The in-screen fingerprint sensor also works to unlock the phone really quickly.
Battery and Screen

Though we were previously impressed with the Black Shark 2's 4,000 mAh battery, the Black Shark 3's 4,720 mAh battery pack is a welcomed upgrade. With hyper charge, the phone is capable of reaching 100% in just 38 minutes. Additionally, as previously mentioned, the magnetic charging port located on the back of the phone allows you to easily charge your phone when gaming.
The phone also sports the world's first dual battery with series and parallel charging. This basically means that the phone uses the "series" mode while charging on its own, and switches to "parallel" mode if you are using the phone and discharging at the same time.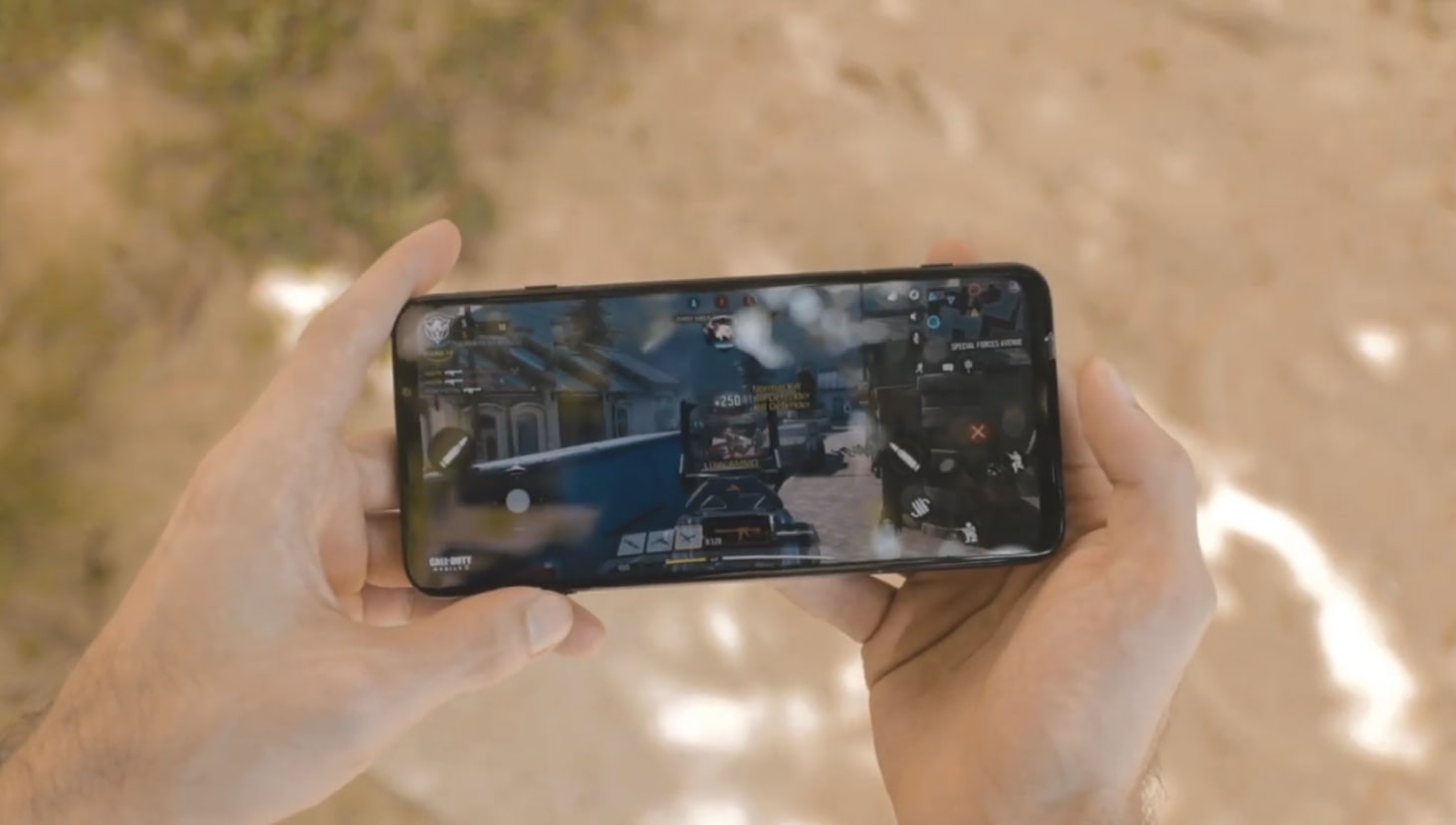 As avid gamers ourselves, we decided to take the phone outdoors to see how its display would fare under direct sunlight. We were pleased to discover that the front screen was largely unaffected by the light – this means that you will not miss out on any details as your screen remains completely visible with crisp colours. Similar to MIUI, the phone also has an always-on display option that features a pretty cool shark design along with the date, time, day, and battery percentage when turned on.
Cameras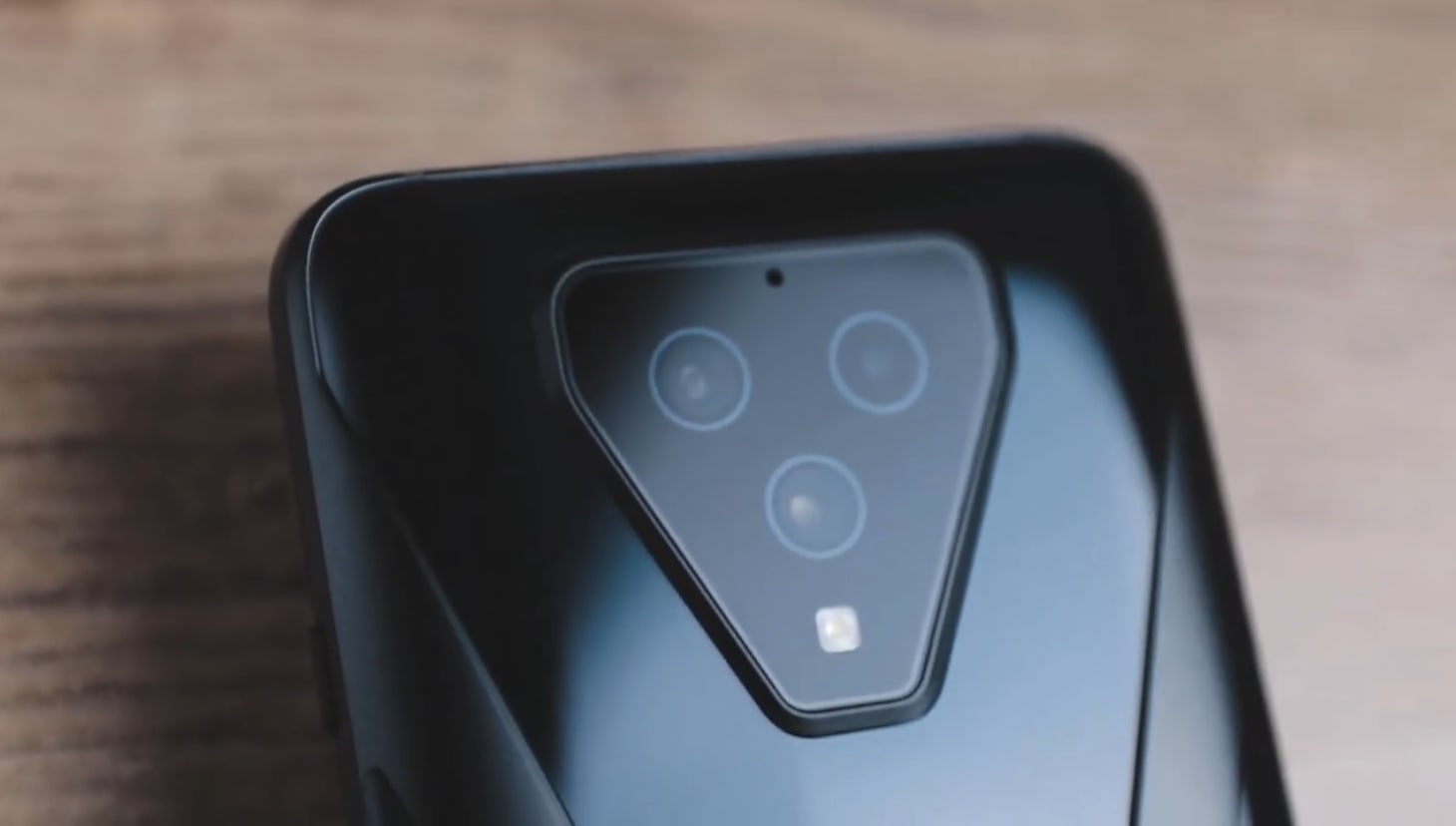 For cameras, the Black Shark 3 sports a 64MP main shooter, and a 13MP ultra wide-angle lens on its rear. We tested out both cameras and noticed that the quality of pictures were quite similar with other Xiaomi phones; performance is pretty decent too. Additionally, HDR works really well in certain situations, and the sharpness of images comes through when the subject is close to the lens of the camera. The phone also has a portrait mode with a 5MP depth sensor – and we really liked the results that we got with this! 
The front camera is a 20MP lens capable of shooting at 1080p @ 30fps. However, when we tested this, the ACR did not prove to be the best as the background became overexposed, while our faces seemed oversharpened with our skin tones coming off on the paler side. These issues aside, it is still quite usable and the quality remains decent. 
Recording on the back camera, however, was a different story. We first tested the regular camera, shooting at 60fps 4K. The quality was sharper as compared to footage shot on the front camera, and our skin tones were a lot more true to life. Then, we tried out the ultra wide-lens and discovered that our video recording was restricted to 4K @ 30fps on this camera. The HDR is not as great, and the background was still slightly overexposed.  
For the best results on the Black Shark 3, we would highly recommend shooting at 1080 30fps for footage that will look nice, smooth and as if shot on a gimbal.
Performance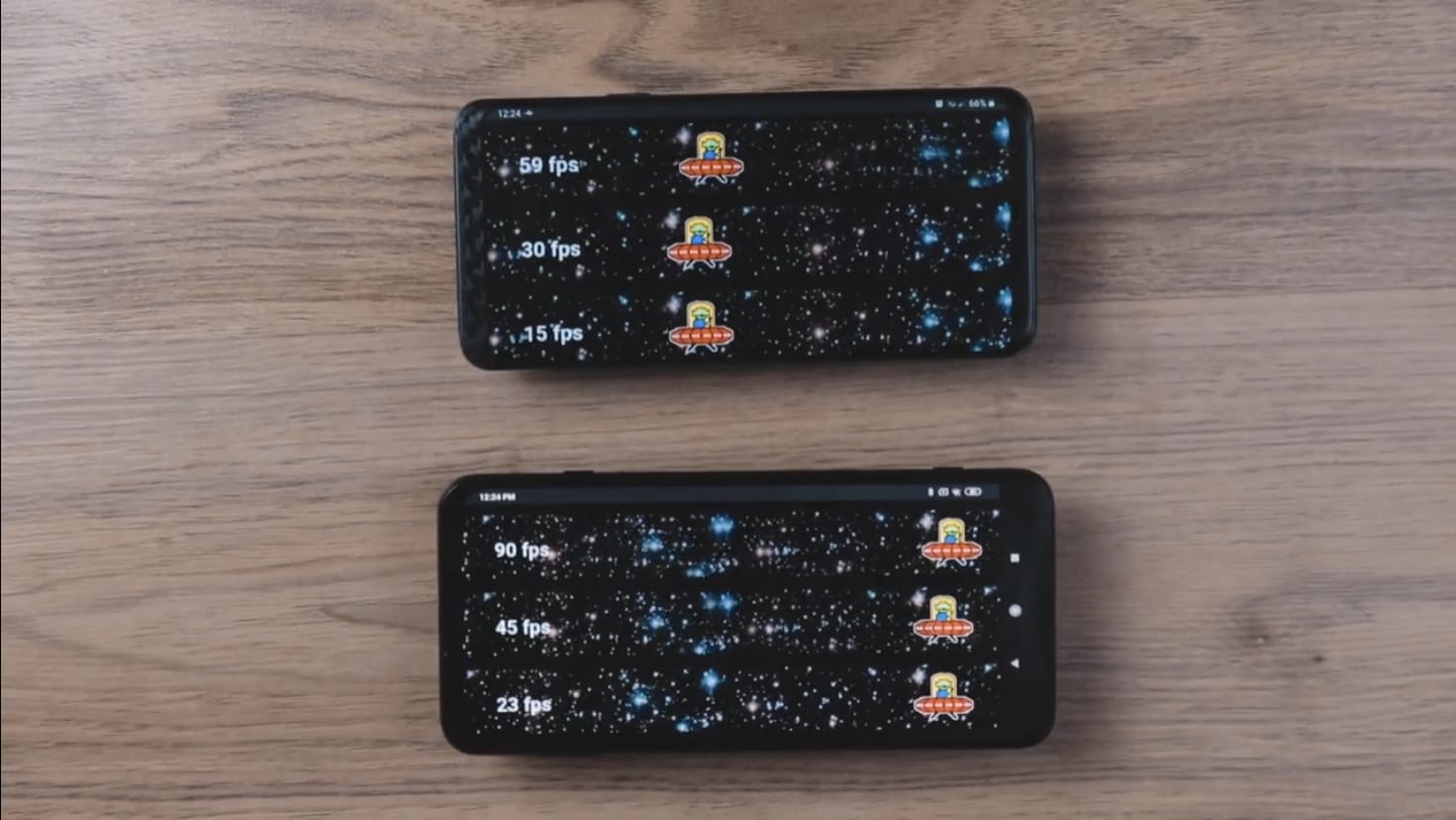 As the phone is set to 60Hz by default, we switched this to 90Hz in the settings and did a UFO test to compare the Black Shark 3 with a Samsung Galaxy S9 (which has a 60Hz refresh rate as most smartphones commonly do). We were impressed by how smooth and reliable the phone was on 90Hz, and found that scrolling also felt entirely better.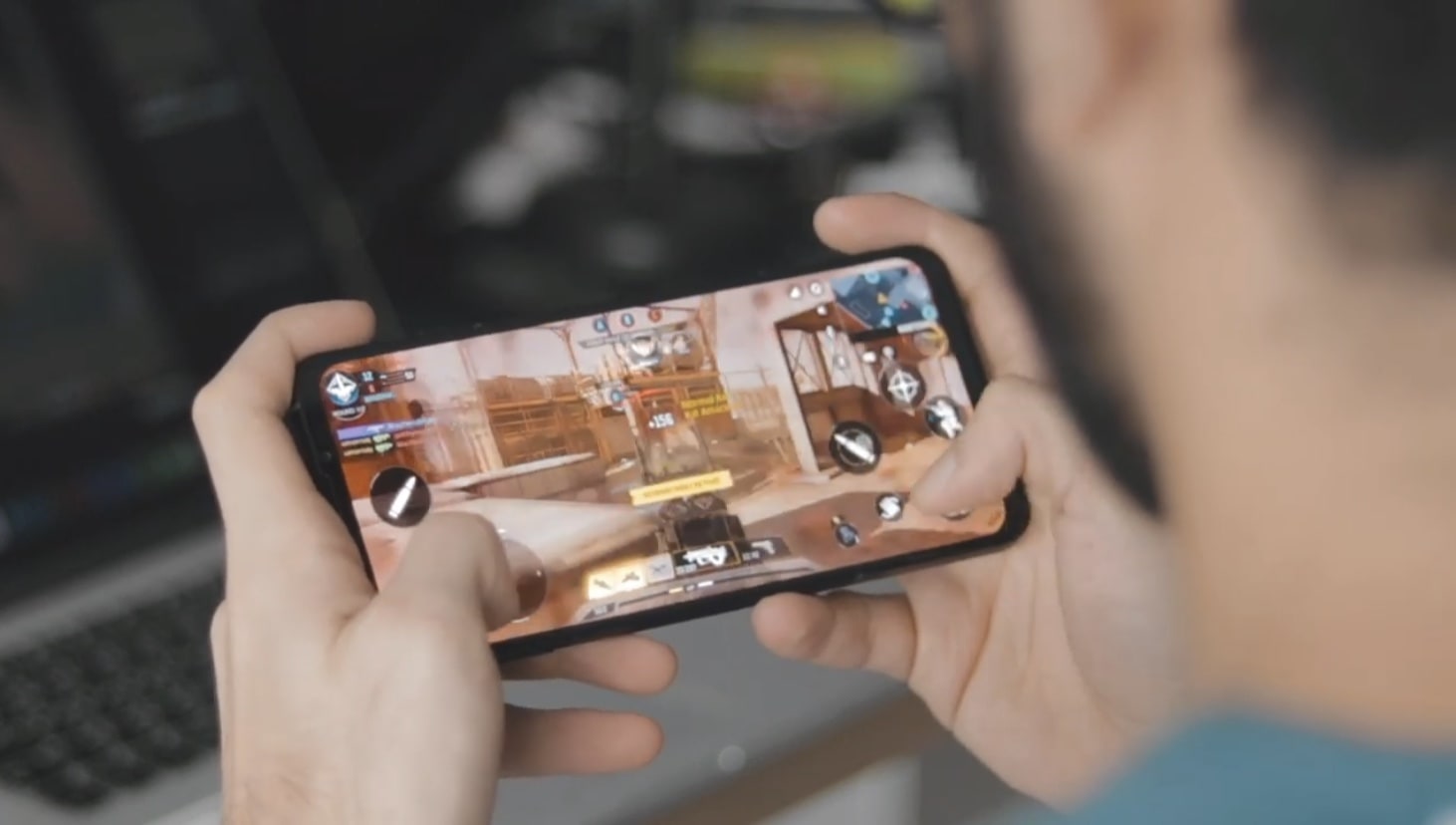 For gaming, we set the phone to its highest resolution and frame rate to see the quality of performance we could get at its maximum settings. The Snapdragon 865 processor means that the Black Shark 3 sees unrivaled performance. Loading speeds on this phone is incredibly quick; we were able to start playing within seconds while our Samsung Galaxy S9 was still working to load the game.
Coupled with a touch sensing of 270Hz (the world's highest ever in a phone), and 24 milliseconds touch latency (30% faster than the Black Shark 2), playing games on the phone also made it feel as if we had a significant advantage over everyone else because of how quickly the phone responded to our touch. All in all, this could be the ultimate gaming experience on a smartphone yet.
The phone also comes with an in-built 4th Gen "Sandwich" Liquid Cooling System. This is the first-ever liquid cooling technology with an area 100% larger than before to ensure that your phone is kept cool at all times. Furthermore, the phone's thermal components are away from your hands to result in lower peak temperatures.
Similar to its predecessor, the back of the Black Shark 3 features light bars that lit up whenever the phone is being charged or music is being played. 
The phone is also equipped with a Ludicrous Mode that can be turned on via Shark's Space. Placing the phone on this mode essentially places your phone on overdrive, and allows you to force 90Hz on games that don't even support it. Note: this might not work well for every game but we're certain that with future updates, this will be improved and the mobile gaming experience will get increasingly better.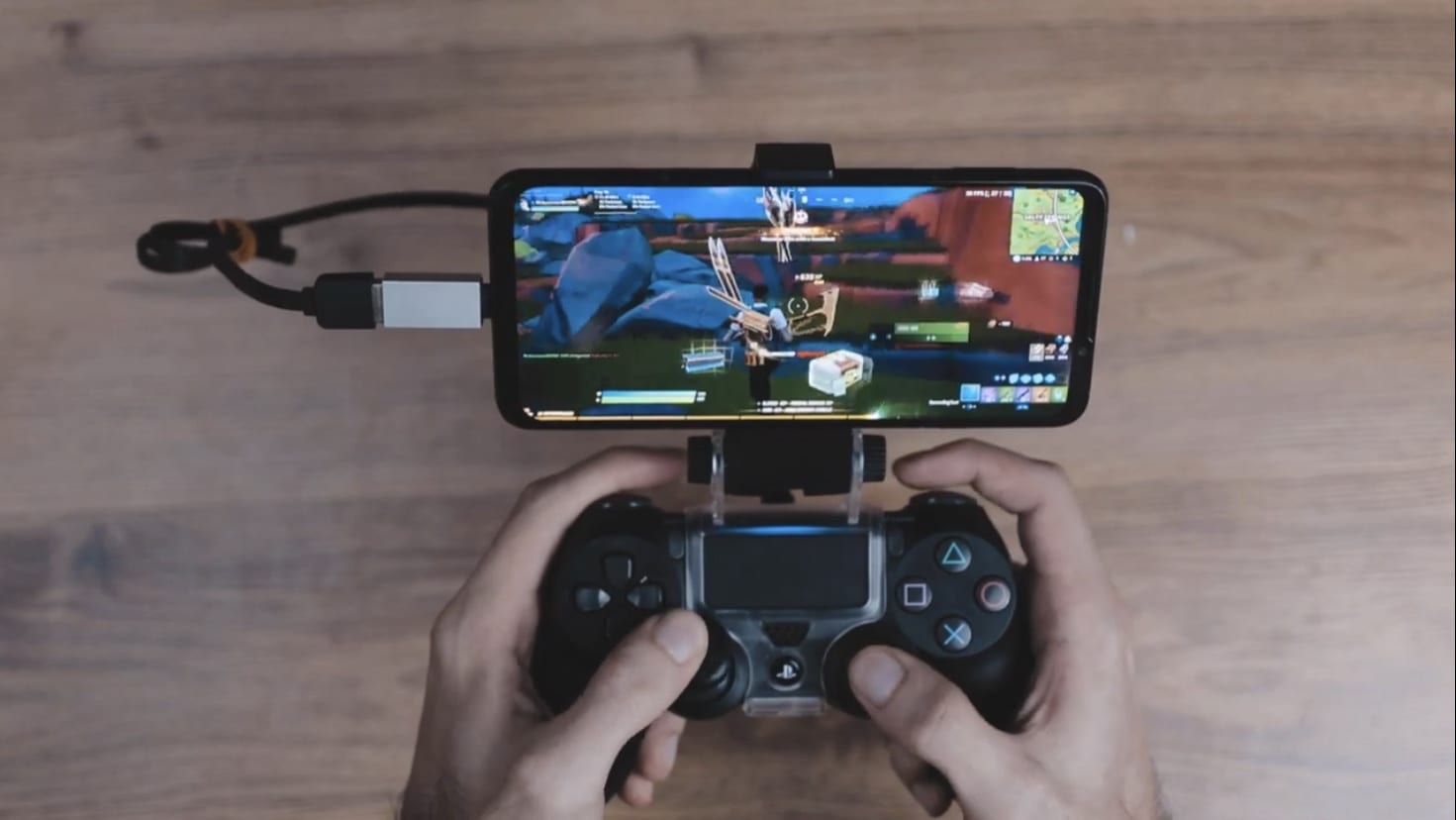 We also tried to connect Fortnite Mobile on the Black Shark 3 to a PS4 and could play it just as we would have with a console. Undoubtedly, it felt disadvantageous at times because Fortnite only supports 30FPS on most phones. Nonetheless, it still felt very natural as if we were on a Playstation and the phone's screen still looked amazing.
Accessories: Fun Cooler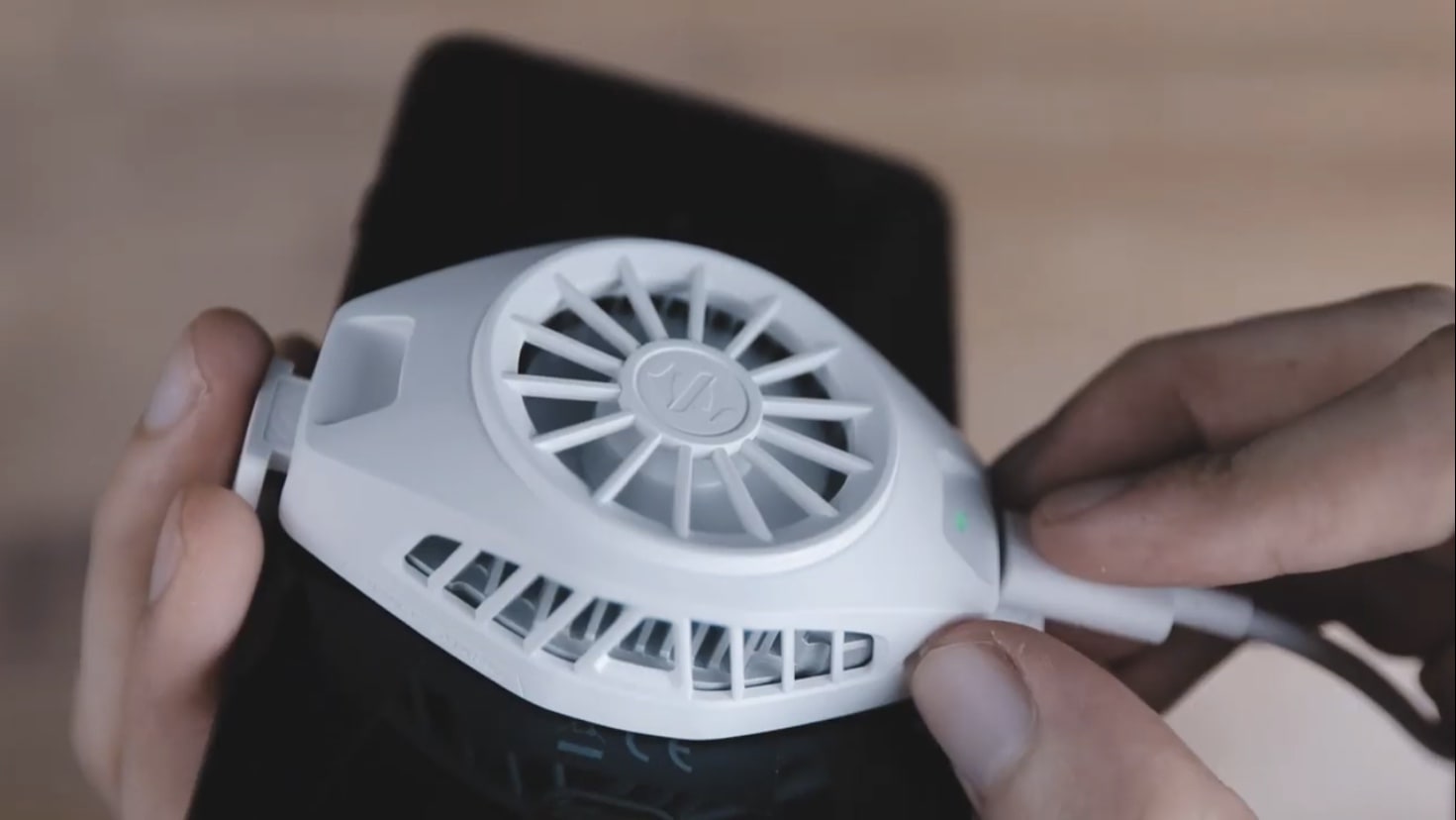 The Fun Cooler is among Xiaomi's latest releases for accessories to pair with the Black Shark. Much as its name explains, the Fun Cooler is essentially a cooling device to help cool down your phone. It is easy to install – simply hinge it over your phone – and can be used with any other phone model.
To use the Fun Cooler, users only have to switch it on and the fan blades will begin rotating, which will then result in the cooling plate getting cold. We saw results in as quick as 2 minutes when the phone's temperature dropped from 50°C to 39°C. Apart from its efficiency, we also liked that the Fun Cooler was small, compact and won't pose as a hindrance during intensive gaming sessions. 
Users can also opt for the Pro version which is slightly larger, but with an undeniable ability to keep your phone at a regulated temperature. It also works to do this quicker, and comes with RGB lighting. We did a separate review for this too – check out our video to find out more! 

Our Verdict
So is the Black Shark 3 really worth it? 
There is no denying that this phone is among the best we've ever reviewed when it comes to gaming phones. We liked the phone's ergonomic design, and how the 5G bands on its back ensures that you won't ever lose connectivity even with a death grip. The cameras are also versatile and great to use, and switching to Shark Mode immediately threw us into a different realm where we could begin gaming in an instant.
Furthermore, accessories like the Fun Cooler made gaming all day and night possible. Thus, to sum up, with the fastest touch sensing in the world right now, 90Hz of refresh rate and a processor that is incredibly strong, the Black Shark 3 is definitely one of – if not the most – impressive gaming phones one can get their hands on now. 
Related articles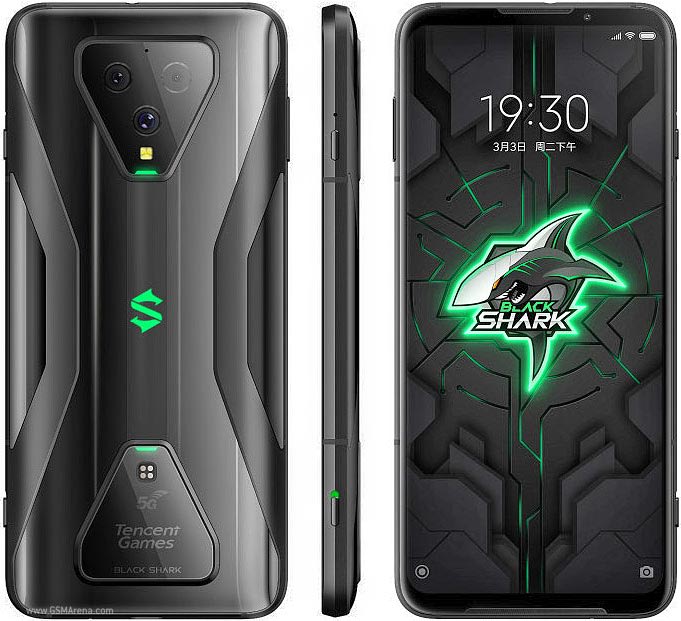 From

RM2,288.00
Check Black Shark 3 price below:
add_circle
Powerful processor
add_circle
Great battery life
add_circle
Ergonomic design that makes the phone comfortable to hold for long hours (no death grip)
add_circle
Liquid cooling 4.0 (very advanced)
add_circle
270Hz touch sensing (fastest on any smartphone)
remove_circle
90Hz of refresh rate instead of 120Hz
remove_circle
May be bulky for some users
remove_circle
Not the best UI
With the fastest touch sensing in the world right now, 90Hz of refresh rate and a processor that is incredibly strong, the Black Shark 3 is definitely one of – if not the most – impressive gaming phones one can get their hands on now.