Investing in good gaming mice provides ample benefits compared to regular mice. It could be a good buy considering the extra comfort, durability, functionality and most importantly, its boost in your overall gaming performance. 
A decent gaming mouse can cost a pretty penny.  Fear not if you're low on budget as we have compiled a list of the best gaming mice in the market which are affordable by most. You can easily find these mice priced below RM200.
---
10 Best Gaming Mice Below RM200 In Malaysia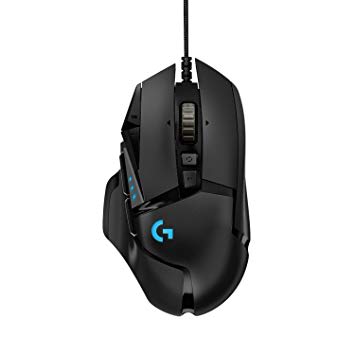 Check Logitech G502 Hero price below:
add_circle
Low click latency and consistent sensor performance
add_circle
Many programmable inputs
remove_circle
Large design may not suit all users
Why it's Our Top Pick: 
"The Logitech G502 HERO is the king of budget gaming mouse pricing just under RM200. It thrashes its competitors with its maximum tracking accuracy, customizable RGB lighting, extremely high DPI and repositionable weights."
Features:
One of the unique selling points of the G502 HERO is the 11 programmable buttons plus a dual-mode hyper-fast scroll wheel. The wired gaming mouse gives you fully customisable control as you can register different shortcut keys on the buttons.
Furthermore, it has an adjustable weight of up to five 3.6g weights. You can tune them to get a perfect weight and balance configuration to boost your gaming performance. Under the hood, there's a metal spring tensioning system with metal pivot hinges on both the left and right sides of the mouse buttons for a precise click feel.
Performance: 
Expect pinpoint accuracy on the G502 HERO as it comes with a cutting-edge sensor that can detect movements at the sub-micron level. It delivers precision tracking of up to 25.6K DPI with zero smoothing - perfect for every AAA title. With Logitech Gaming Software, you can customise the RGB effect to synchronise with your gaming.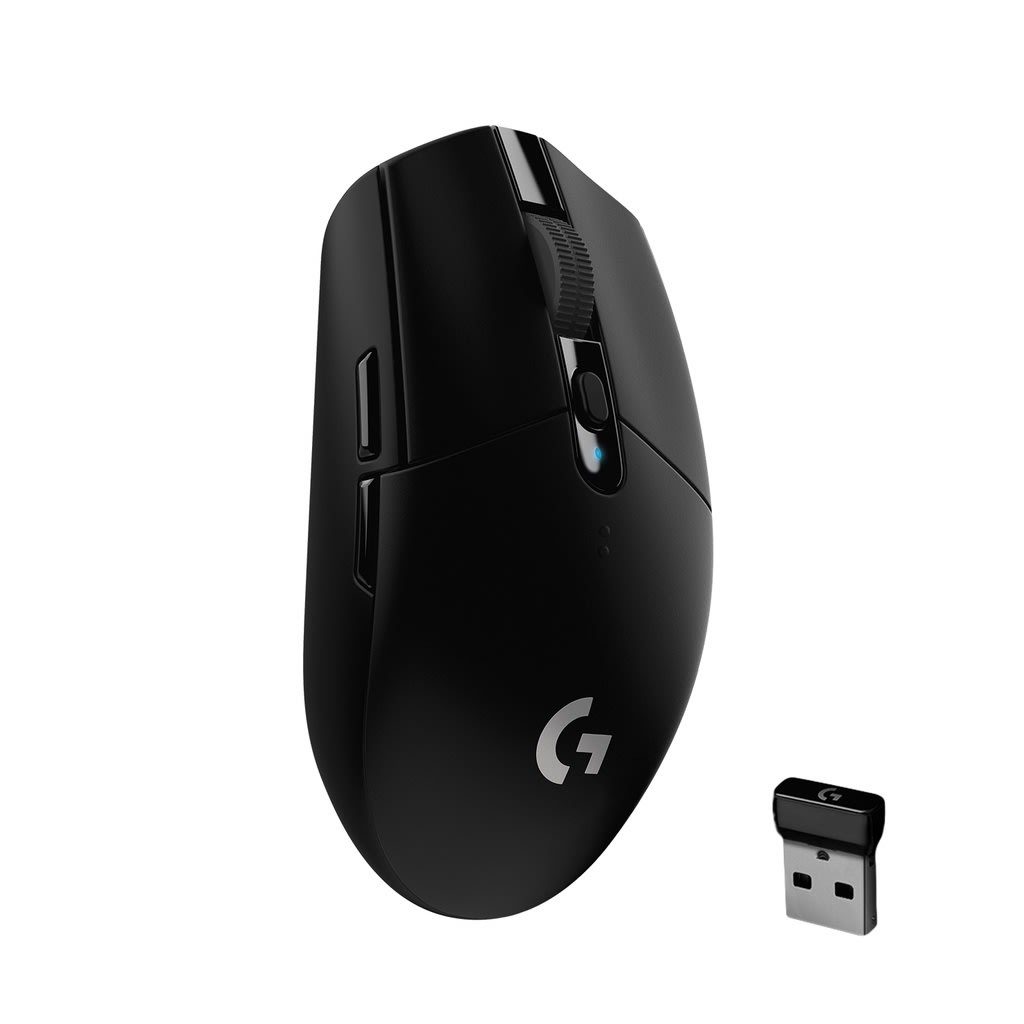 Check Logitech G304 Lightspeed Wireless price below:
add_circle
Budget-friendly
add_circle
Built-in battery indicator light
remove_circle
No RGB effect
In the past, people may doubt the performance of a wireless gaming mouse due to its transmission limitations and also click latency. But now, the Logitech G304 Lightspeed proves them wrong with its lag-free gaming experience yet maintaining an affordable price point.
Features:
Supporting professional-grade wireless connection, you can enjoy unrivalled performance and reliability of the G304 Lightspeed gaming mouse. Its lightweight footprint allows high manoeuvrability and portability. The mouse also has an ultra-long battery life with an indicator light that reminds you when your remaining juice is at 15%. In Performance mode, the gaming mouse can last around 250 hours of continuous gameplay.
Performance:
Some features that contribute to its high gaming performance include its sensitivity up to 12K DPI and 10 times the power efficiency compared to the previous generation. With exceptional accuracy and responsiveness at 400 IPS precision, you can expect a lag-free gaming experience with a super-fast 1ms report rate. 
Not forgetting, its 6 programmable buttons also come in handy for titles with plenty of skill sets and controls.
Check Razer DeathAdder V2 price below:
add_circle
Great customisation options
add_circle
Improved cable in comparison to previous models
add_circle
Suitable for most grips and hand sizes
remove_circle
Not the best for portability
Handling a gaming mouse can be tiring when you can't rest your giant hands comfortably on the device itself. Luckily, you can get a mouse like the Razer DeathAdder V2 which claims to have the best-in-class ergonomics.  
Features:
The Razer DeathAdder V2 is comparatively large in an exceptionally ergonomic design. Thanks to its deadly curves and killer lines on the body, you won't describe it as bulky. No matter which gripping styles you are familiar with, you can certainly find a sweet spot to hold the mouse. Despite the huge size, it is merely 82g (excluding cable).
Performance:
Utilising an infrared light beam to register every click, the DeathAdder V2 actuates at a blazing fast response time of 0.2 milliseconds. Since it doesn't require a longer duration of traditional physical contact, it can greatly minimise the debounce delay and prevent unintended clicks to give you closer control and flawless execution.
The DeathAdder V2 features a 20K DPI at 99.6% resolution accuracy with an improved optical sensor. You can enjoy superb precision for game-winning headshots. Its Razer SpeedFlex cable also reduces drag overall while providing greater flexibility for better control.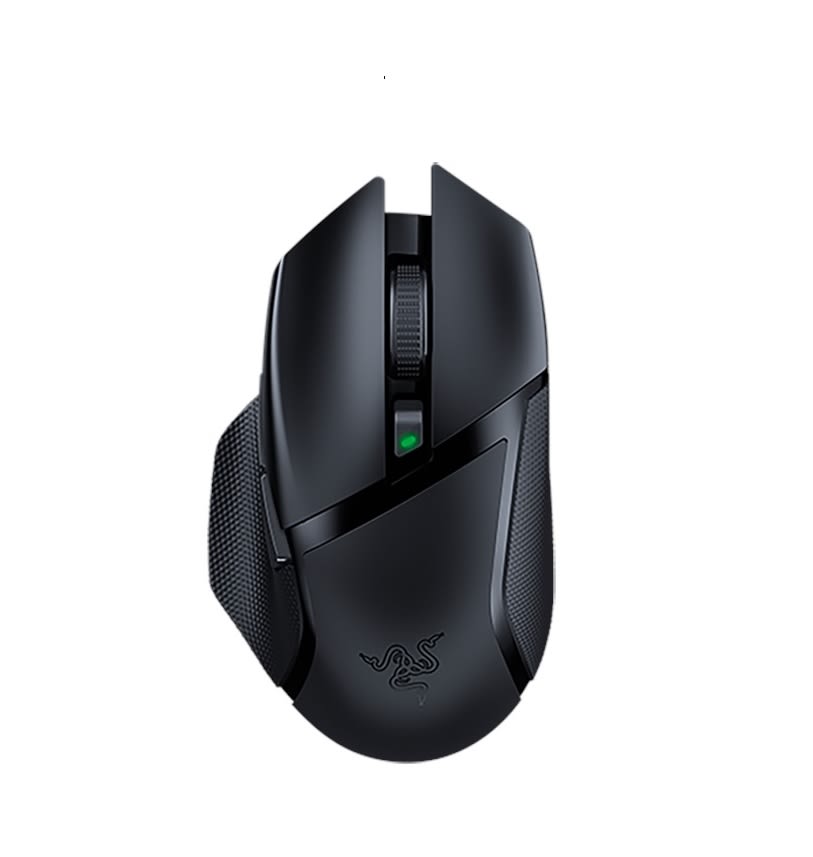 Check Razer Basilisk X Hyperspeed Dual-mode Wireless Gaming Mouse price below:
add_circle
Dual-mode wireless connections
add_circle
Long battery life
remove_circle
Not suitable for left-handed
A Bluetooth gaming mouse might be an ideal choice especially when you're running out of a USB port or hoping for long-lasting battery life. If that's the case, take a look at the Razer Basilisk X Hyperspeed wireless gaming mouse.
Features:
The Razer Basilisk X Hyperspeed gaming mouse has an ergonomic right-handed design with a gaming-grade tactile scroll wheel. Being quite huge, this mouse is only 83g in weight (excluding battery). You can find six independently programmable buttons for setting different shortcut keys or macros. Its mechanical mouse switches are durable and can last for 50 million clicks.
Performance:
Engineered with 99.4% tracking accuracy and 16K DPI, this Razer mouse is responsive and easy to control. The main highlight is its dual-mode wireless connections (2.4GHz and BLE). When connecting with the 2.4GHz dongle, you can enjoy the Razer Hyperspeed Wireless technology which supports high-speed transmission and low click latency. Do switch to Bluetooth connection whenever you want extended battery life.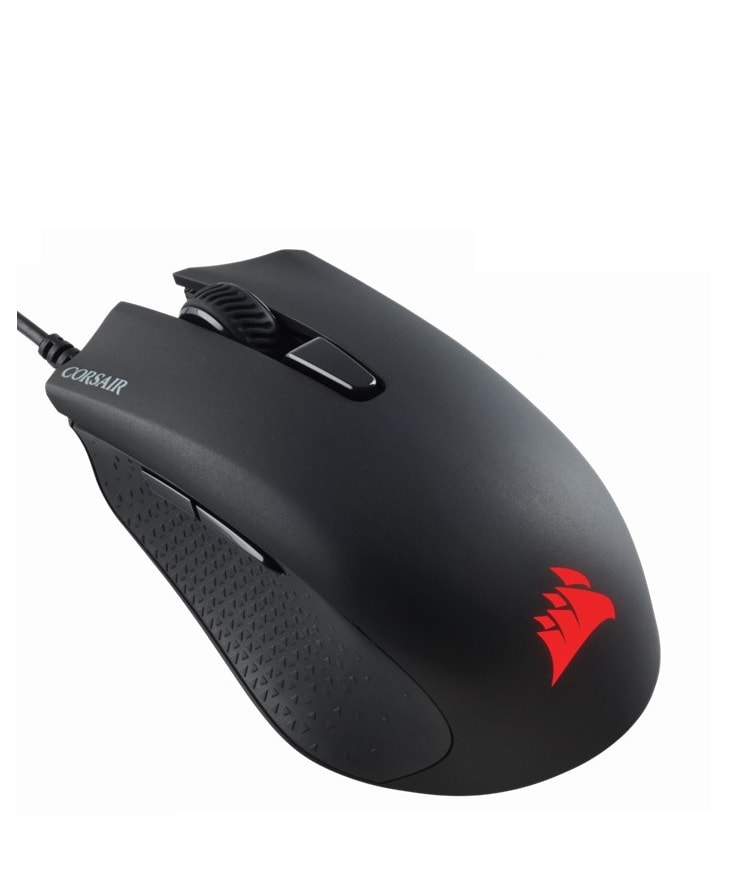 Check CORSAIR HARPOON Pro RGB Gaming Mouse price below:
add_circle
Lightweight design
add_circle
Selectable report rate
remove_circle
1-zone RGB backlighting
CORSAIR is a reputable brand in producing gaming peripherals such as gaming mice, gaming keyboards and more. If you're looking for a reliable and powerful wired gaming mouse, we recommend you the CORSAIR HARPOON Pro RGB.
Features:
Sporting a comfortable contoured shape, the CORSAIR HARPOON Pro RGB gaming mouse provides you extra comfort and effortless gaming for endless hours. It features high-performance Omron switches that promise more than 20 million clicks. Moreover, its featherweight design of 85g allows seamless controls, increasing your success rate in performing headshots on your enemies. 
Performance:
The 12K DPI optical sensor gives you the precise control you need to win. It has a selectable report rate from 1000Hz and down to 125Hz. Given its budget price tag, you're only getting 1-zone RGB backlighting. However, the HARPOON Pro RGB does support iCUE software to create an immersive ecosystem with your other CORSAIR setups.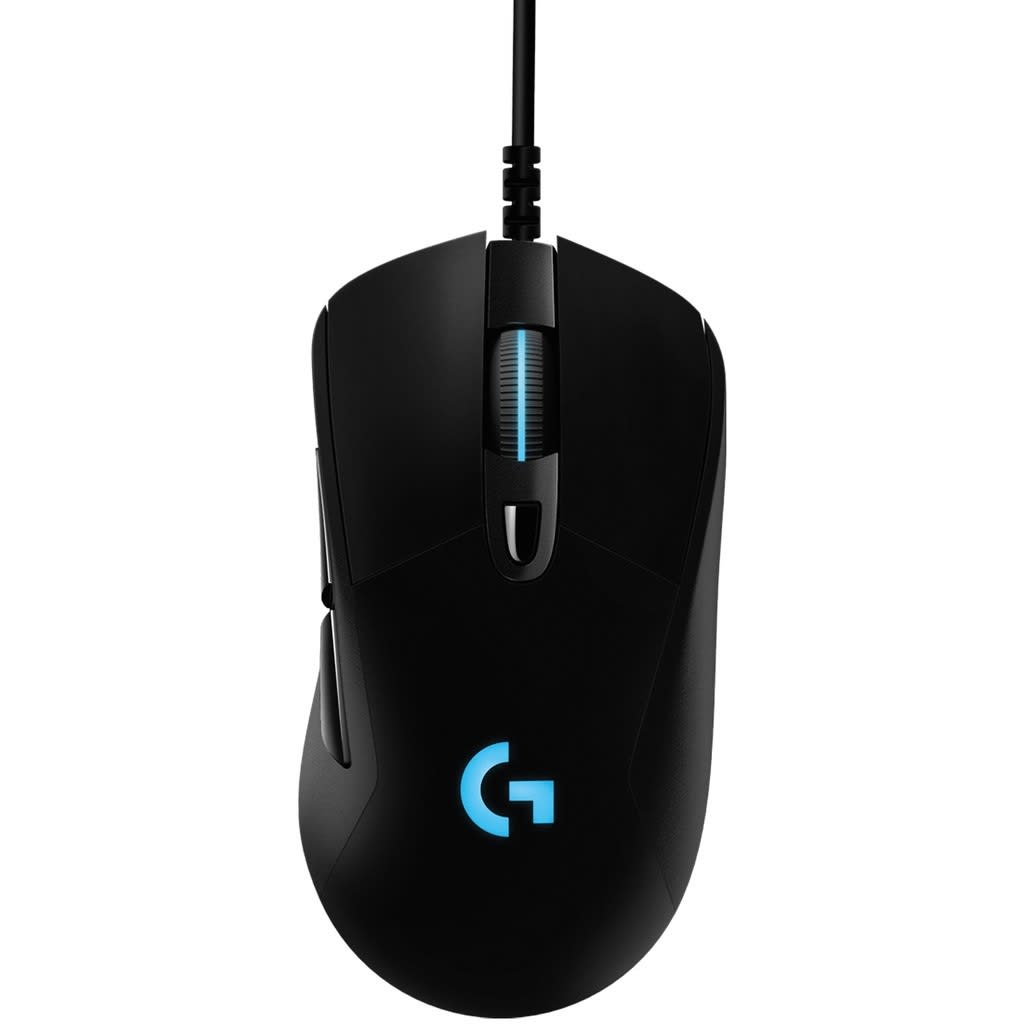 Check Logitech G403 HERO Wired Gaming Mouse price below:
add_circle
High DPI sensitivity
add_circle
Customisable RGB lighting
add_circle
Removable weights
remove_circle
Only supports wired connection
Most gamers should be no stranger to the notable Logitech G403 HERO wired gaming mouse. It's is a cheaper alternative for the G503 yet, has on-par gaming performance, features and designs.
Features:
The G403 HERO gaming mouse provides supreme comfort with a shape that's easy to grip and control. It's made of durable materials in a lightweight construction of 87g and a 10g removable weight. With an all-new button tensioning system, it reduces the force required for the left and right mouse buttons to click, offering higher responsiveness. 
Performance:
Using the G-HUB, you can configure the 6 programmable buttons to simplify your in-game actions. The G403 HERO packs an optical sensor with 1:1 tracking, 400+ IPS and a maximum 25.6K DPI sensitivity.  You can customise and sync the full-spectrum RGB lighting from 16.8 million colours across your other Logitech G devices.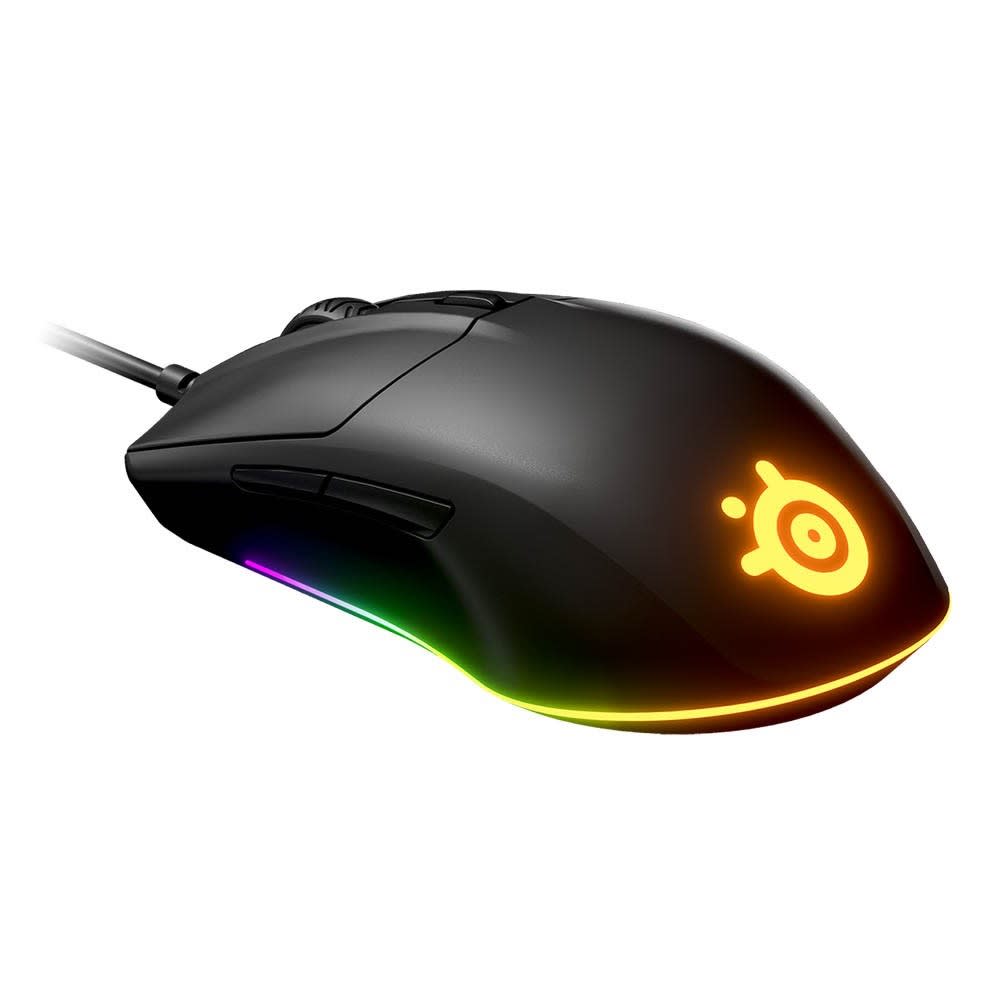 Check SteelSeries Rival 3 RGB Gaming Mouse (62513) price below:
add_circle
Ergonomic and lightweight
add_circle
Stunning RGB lighting
remove_circle
Only wired connection
We love the SteelSeries Rival 3 gaming mouse as it has one of the best RGB lightings among the budget gaming mice. Its stunning RGB effect brings you closer to the virtual world, making every gameplay more immersive and engaging. 
Features:
Engineered with hyper-durable polymer, the Rival 3 wired gaming mouse comes with an ergonomic yet lightweight design. Similar to the most premium SteelSeries mice, its mechanical switches are guaranteed to last up to 60 million clicks. With the TrueMove Core sensor, you can enjoy true 1-to-1 tracking with sensitivity from 100 to 8.5K CPI. 
Performance:
The Rival 3 gaming mouse outshines the competition with its brilliant Prism lighting and features 3 zones of 16.8 million beautifully crisp colours. You can make use of its SteelSeries Engine Software to make customisation of the 3-zone RGB lighting through Engine Apps. There are also plenty of other features including chat notifications, in-game events and more.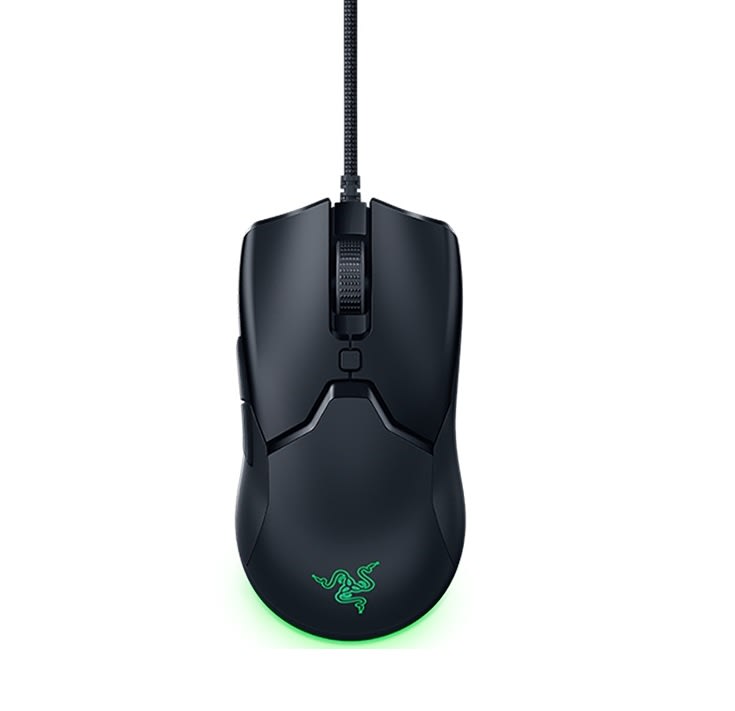 Check Razer Viper Mini Ultra-lightweight Gaming Mouse price below:
add_circle
Very lightweight
add_circle
Great sensor performance
remove_circle
CPI range is not as adjustable in comparison to other models of its brand
Despite its cute little size, the Razer Viper Mini is still a beast when it comes to gaming. It packs all the bells and whistles of its larger counterparts, offering high precision and better control especially for those with small hands.   
Features:
Pushing the very limits of ultra-lightweight gaming, the Razer Viper Mini takes up a compact form with an approximate weight of 61g (excluding cable). With the shorter body length and narrower grip width, you get absolute control to better land a critical hit on your opponents.  Might we add that this mouse is also best suited for gamers who favour claw or fingertip grip styles?
Performance:
The Viper Mini features an optical switch that actuates with an industry-leading response time of 0.2 milliseconds. 
Supporting the Razer Chroma RGB Underglow, enjoy 16.8 million colours and a range of dynamic lighting effects which you can program or create via the Razer Synapse 3 tool. Though, this mouse has a slightly low DPI of 8.5K with adjustable stages of 400/800/1600/3200/6400 by default.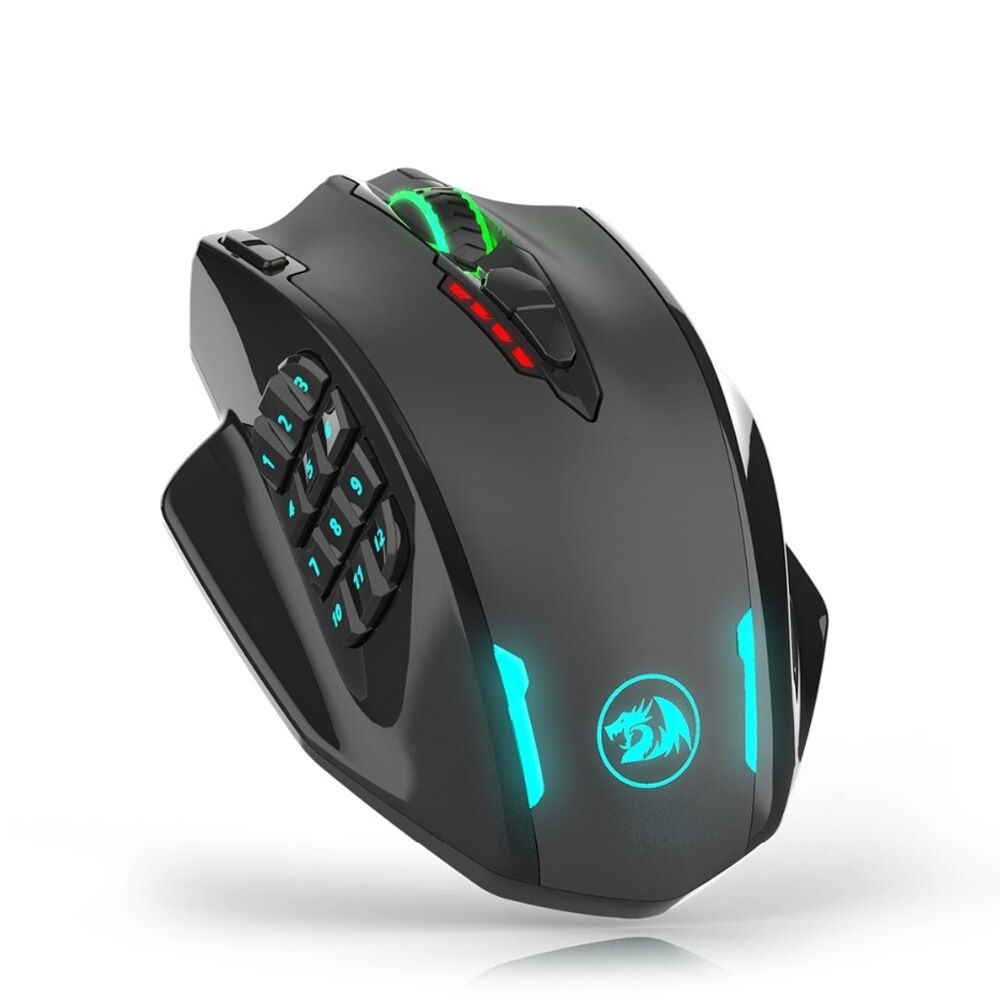 Check Redragon Impact Elite RGB Gaming Mouse M913 price below:
add_circle
Commendable battery life
add_circle
Dual-mode support
remove_circle
Hard to reach buttons 10-12
Overview:
With 5 onboard DPI levels, the Redragon Impact Elite M913 allows you to switch for different gaming needs. You can easily position the mouse's movement for accurate shooting. There are 12 programmable side buttons which come in handy for fast-paced MMO gaming. 
Geared with Pixart 3335 sensor, the M913 has low power consumption, lasting about 45 hours in ECO mode. This gaming mouse can also support both wired and wireless modes. You can customize up to 16.8 million colour lighting effects.
Details
Comfortable right-hand grip design

High-precise optical s ensor

Customizable DPI levels
Who is this for?
For fast-shooting games such as CS: GO, the Redragon Impact Elite M913 can assist you to gain victories. It has a comfortable grip design with a skin-friendly surface coating that reduces fatigue even after long-term games or work. With ample remappable side buttons and customizable DPI levels, you can navigate swiftly and land deadly headshots on your opponents.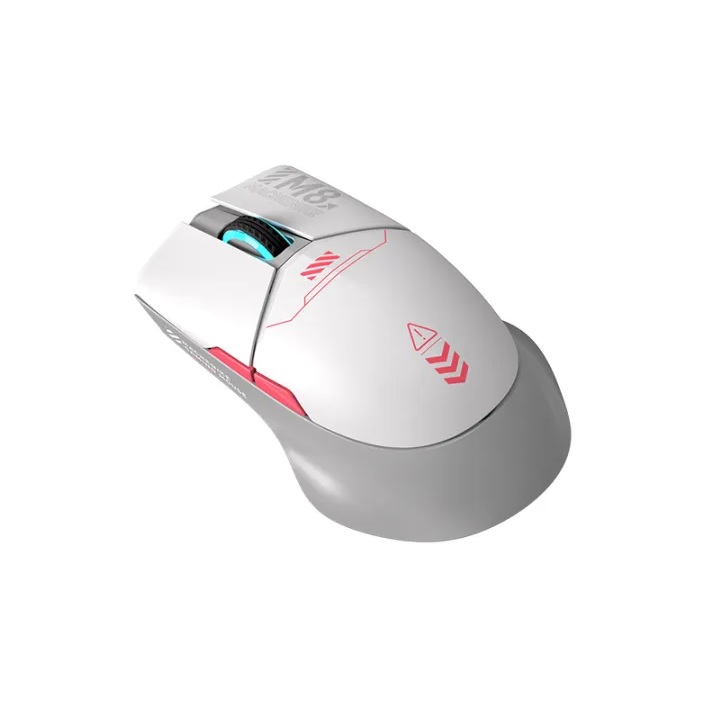 Check Machenike M8 Gen 2 - M810 price below:
add_circle
Lightweight design
add_circle
Durable micro switches
remove_circle
Only 2 side buttons
Overview:
Supporting finger rests on both the left and right side, the Machenika M810 is suitable for various hand grips. It has a cool light strip at the bottom of the mouse that supports up to 16.8 million colours of RGB lights. With a lightweight design of 68g, you can navigate smoothly, click precisely and knock down your enemies.
Furthermore, the Machenika M810 supports a maximum of 24000 programmable DPI, 250 IPS and 50G acceleration. It features a low-drag braidable paracord cable, ensuring it complements your playstyle without holding you back.
Details
80 million click lifecycle

1000Hz polling rate

Cutting-edge ergonomics
Who is this for?
Create, play and battle with your friends in Fortnite using the ultra-lightweight Machenika M810 gaming mouse. It has best-in-class precision with 8-level adjustments and cool RGB underglow lighting with fully customizable profiles. This is also one of the rare gaming mice that is suitable for both left and right-handed, thanks to the finger rests on both sides of the mouse.
---
FAQ
- Why are gaming mice so expensive?
If you've been surveying for a gaming mouse, you would have probably noticed that the majority of the gaming mice out there can easily cost double or triple the regular ones. Let's break down into the 3 most significant reasons below on why a proper gaming mouse is worth the extra pennies.
Sensitivity:
DPI aka dots per inch is a measure of the sensitivity of a mouse. You can easily understand it in this way – the higher the DPI value, the faster your cursor will move across the screen and vice versa. 
Generally, gaming mice offer a great range of DPI with some going from 100 to 25K DPI.

Most gaming mice also come with adjustability through software or onboard buttons to change the DPI profiles. 

For premium gaming mice, their DPI settings are usually adjustable through software by units from 100 to 1 DPI at a time. Whereas the more common one uses a physical DPI shift to lower the sensitivity instantly.  
Durability:
Unarguably, gaming mice have better build quality than regular mice the majority of the time. 
They usually use better components like better switches and more advanced sensors such as optical sensors. 

Even though they have more programmable buttons, their buttons are proven to be more long-lasting compared to the normal mice. Some manufacturers even offer a longer warranty period for gaming mice.
Ergonomics:
This may not be easily noticed but gaming mice often come in a more ergonomic design. 
Most have precision-engineered shapes to support different grip styles including palm grip, claw grip and fingertip grip. 

Some even have adjustable weights to further add to your comfort.