Gunk and plaque on your teeth are best removed with a good toothbrush and fluoridated toothpaste, twice a day. However, there are still tiny dirt and gunk at the corners of your teeth that isn't very easy to be removed. Therefore, using a good mouthwash, on top of your regular brushing, can help remineralize your teeth and strengthen them.
Is it better to use alcohol free mouthwashes?
Many believe that the higher the alcohol content of your mouthwash, the more sterile your mouth will be. While it does eliminate superficial bacteria, it doesn't do much beneath the gumline. Besides, the alcohol can dry out the inside of your mouth, potentially irritating it.
A dry mouth also means less saliva production; therefore, your mouth lacks the ability to neutralize acids, leading to higher risk of decay and bad breath. Nevertheless, here are 10 of the best alcohol-free mouthwashes that will keep your gums and teeth in tip-top shape.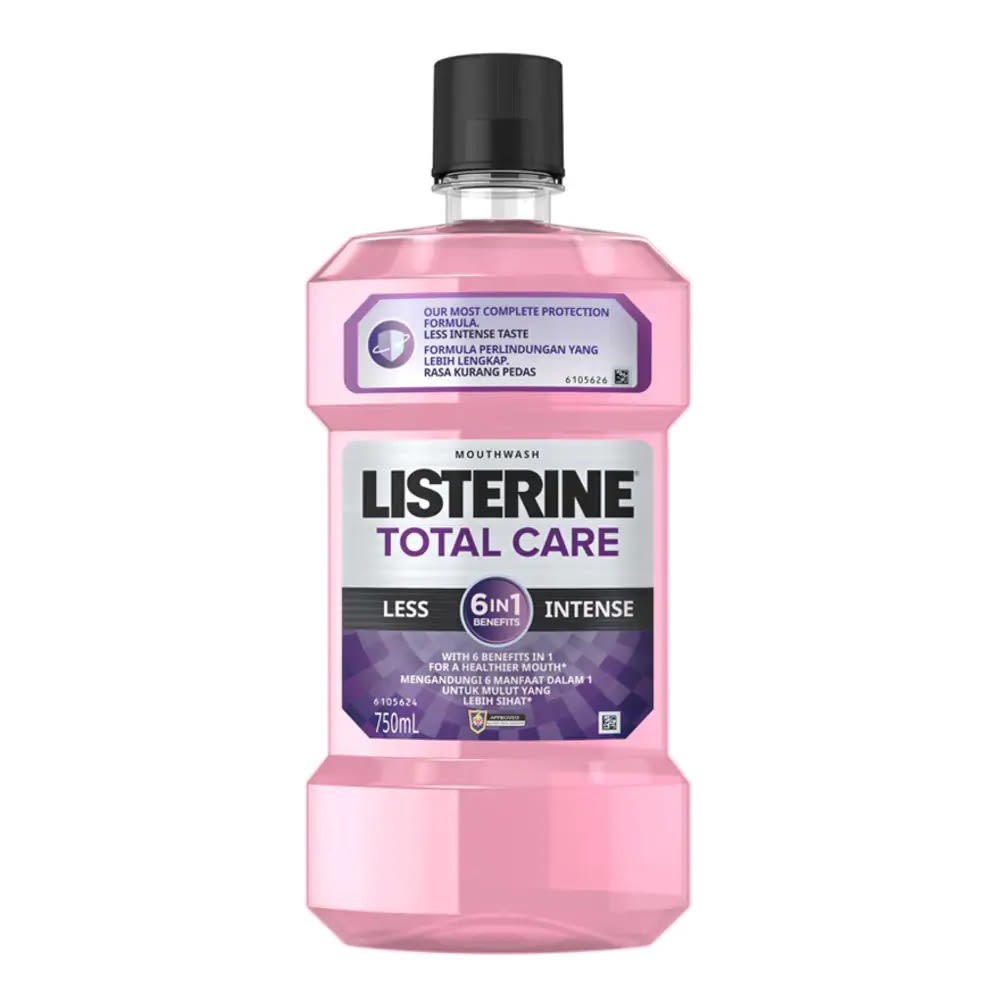 Listerine Total Care Zero Alcohol Mouth Wash
RM 26.91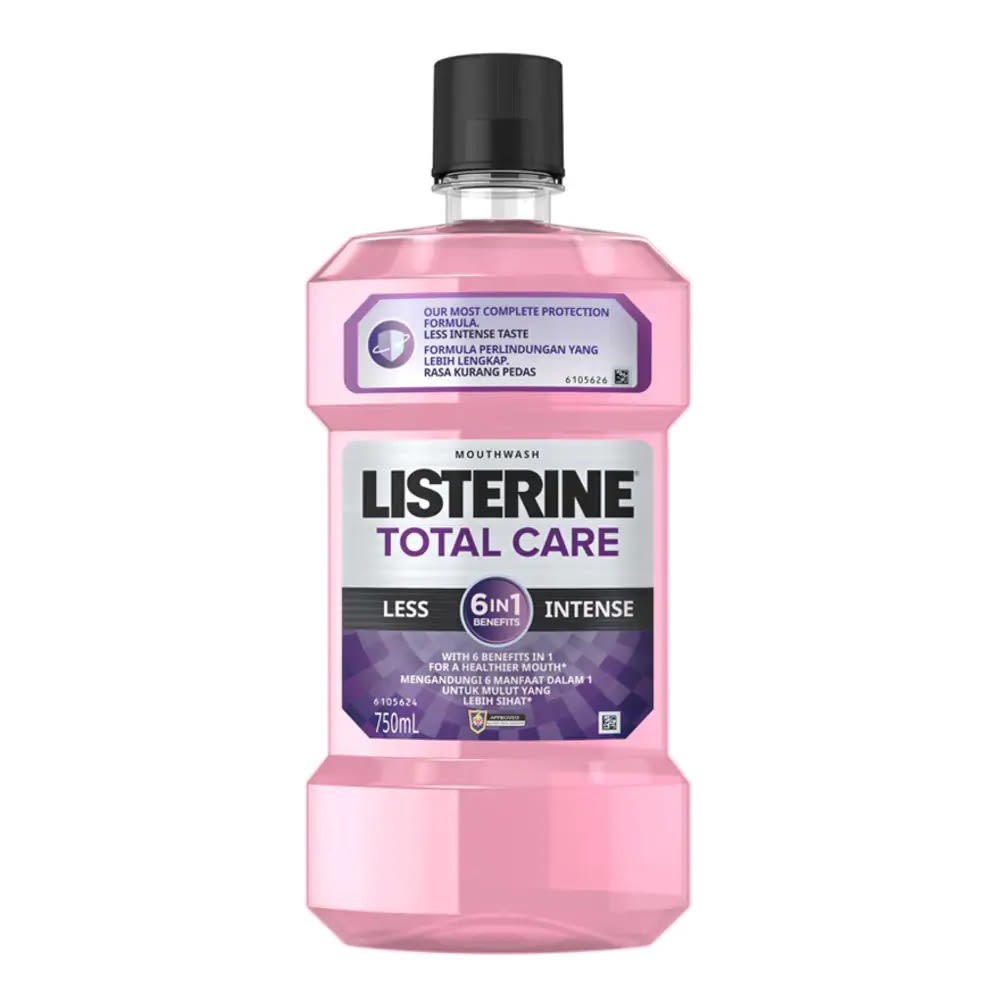 This product has all the same advantages as the original Listerine Total Care minus the sting. The fluoride-rich Listerine Total Care Zero Mouth Wash has been clinically proven to have six major benefits. It works to protect your gums, prevent cavity, eliminate plaque, freshen up your breath and whiten up your teeth. Additionally, this mouthwash can eliminate microbes that cause gum problems and tooth decay.
---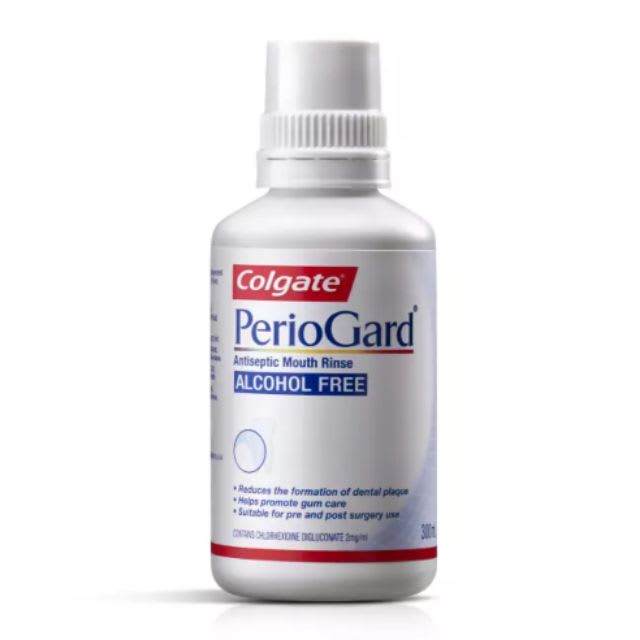 Colgate Periogard Alcohol-Free Chlorhexidine Mouthwash
RM 15.8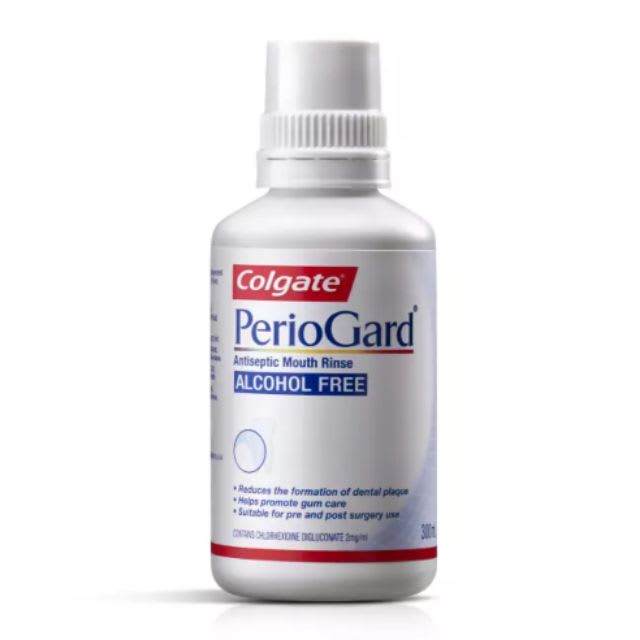 Plaque is a major factor that contributes to gum disease. Colgate's Periogard Mouthwash aims to prevent plaque formation with a strong solution of 0.2% Chlorhexidine Gluconate. It interacts with the cell wall of decay-causing bacteria to interrupt the formation of dental plaque. This ultimately reduces the risk of gum problems as well as tooth decay.
---
Oradex Antibacterial Mouthwash
RM 12.65
Gingivitis is a mild form of gum disease that is curable with proper medication and hygiene practice. Hence why you should use Oradex Antibacterial Mouthwash as it uses 0.12% chlorhexidine to kill bacteria that cause gum diseases. Besides helping with gingivitis, this mouthwash can also help relieve ulcers and other oral infections caused by bacteria.
---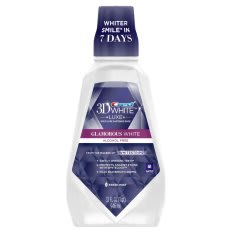 Crest 3D White Luxe Glamorous Multi-Care Mouthwash
RM 88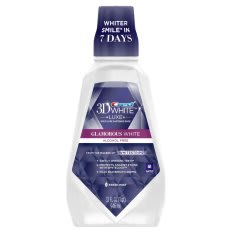 Who knew getting a bright Hollywood smile would be so accessible? This whitening mouthwash by Crest features a unique Whitelock Technology. It has a triple-action formula that not only whitens teeth but also protects them against surface stains. Plus, the mouthwash also kills bacteria that causes bad breath.
---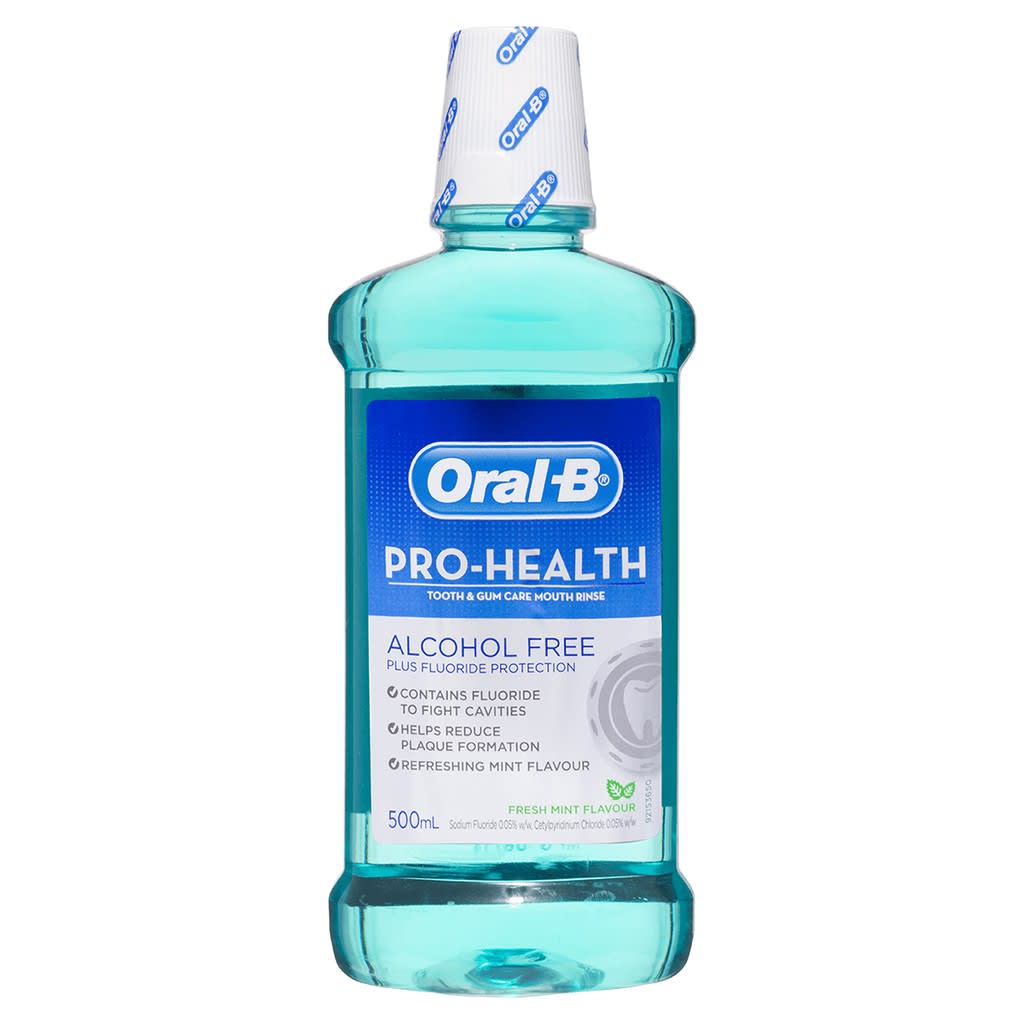 Oral B Pro Health Mouth Wash
RM 9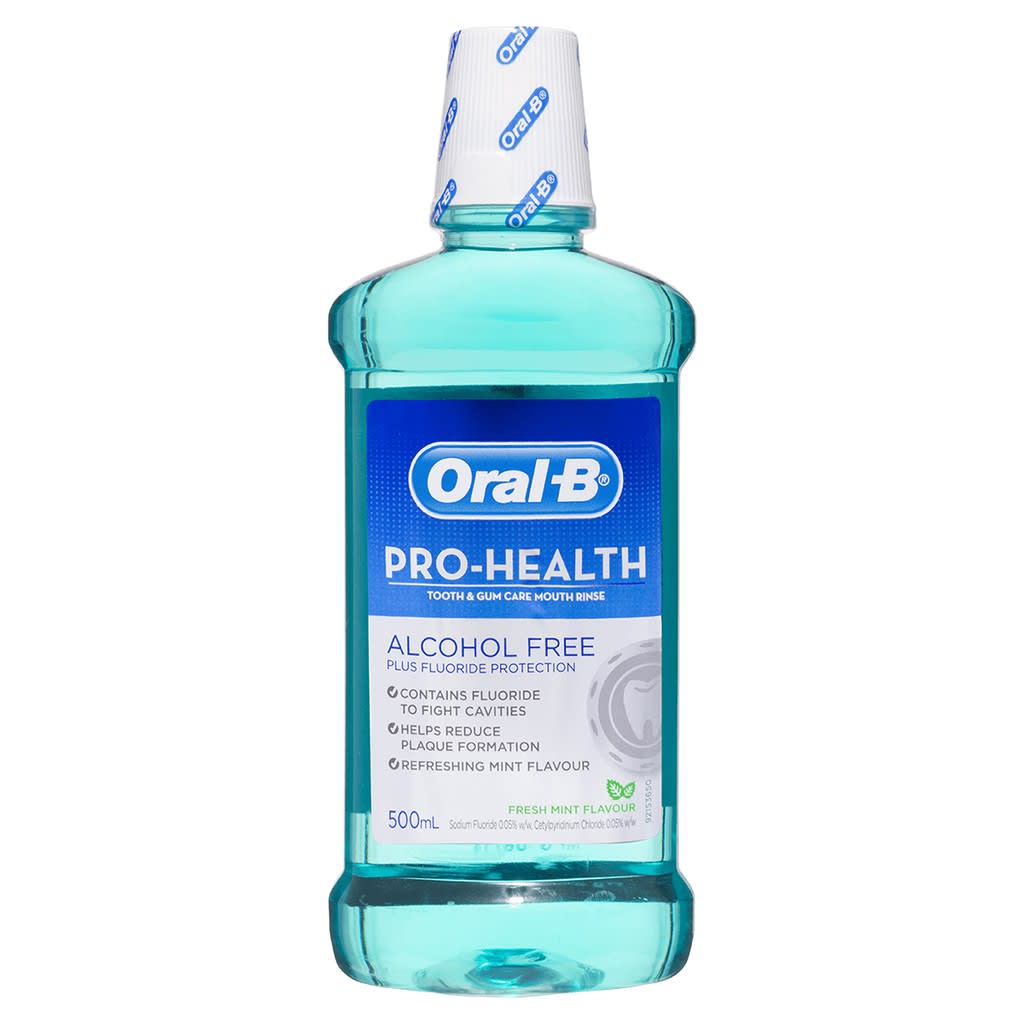 We all know plaque is the enemy, so it is comforting to know that this affordable mouthwash by Oral-B can do its job in fighting plaque formation. It features Cetylpyridinium Chloride, an alternative to alcohol which has been clinically proven to reduce plaque formation. With fluoride, it also keeps your teeth strong against acidic insults. Add this to your everyday brushing routine, and your mouth will be unstoppable.
---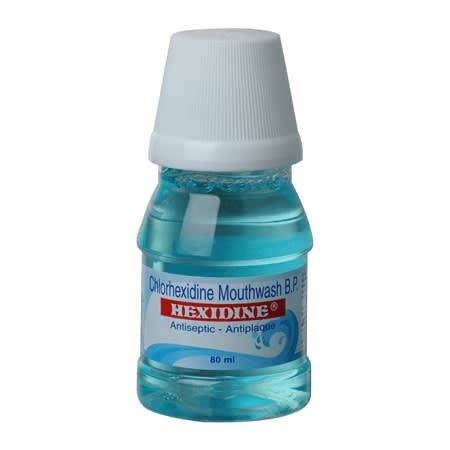 Hexidine Chlorhexidine Gluconate Mouthwash
RM 7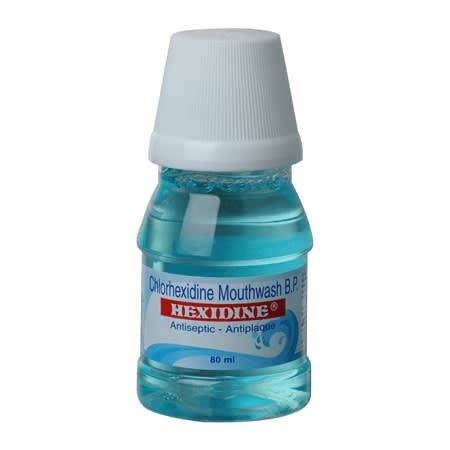 The inner part of your mouth can prove to be a prime breeding ground for microbes like bacteria and fungi. If you happen to be prone to oral infections and decay, that's where this mouthwash comes in. It contains 0.2% chlorhexidine gluconate to quickly and effectively deals with bad bugs and bacterial. Additionally, this mouthwash also provides chemical cleansing of the teeth and soft tissues.
---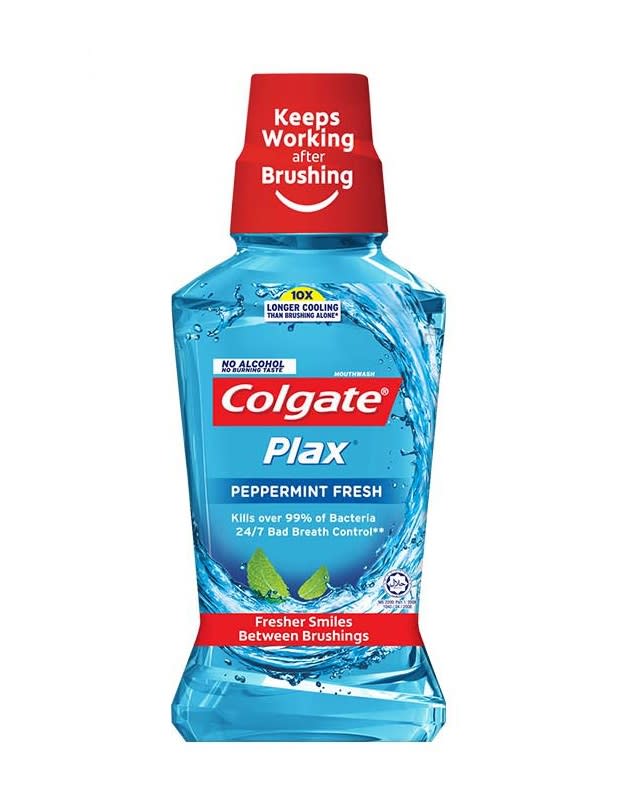 Colgate Plax Peppermint Mouthwash
RM 9.99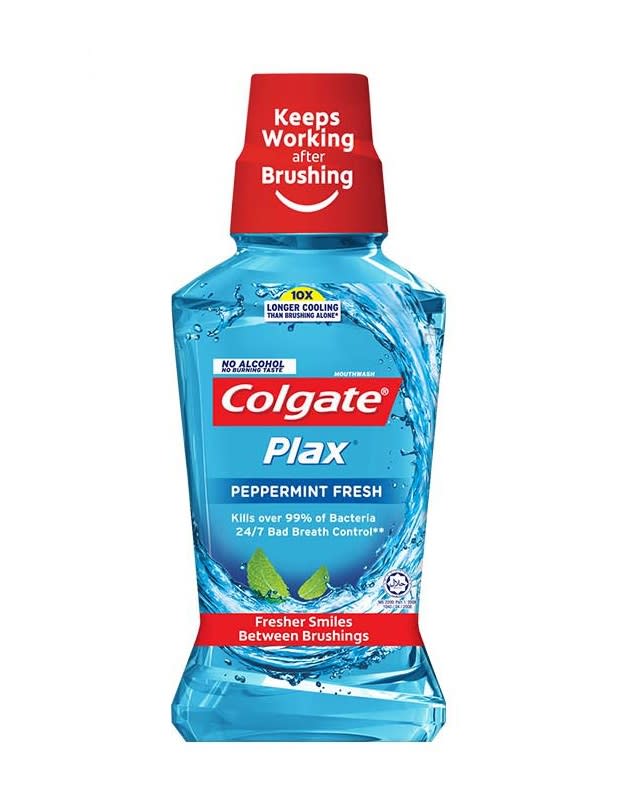 Let's face it; we are not always going to smell fresh and flowery, which is normal. That doesn't mean it can't be helped. Colgate Plax Peppermint Mouthwash kills up to 99.9% of bacteria in the mouth, including the ones that cause bad breath. Containing cavity-fighting fluoride as well as 0.075% Cetylpyridinium Chloride, it keeps your tooth enamel healthy. Additionally, it offers 12-hour protection against plaque and bacteria.
---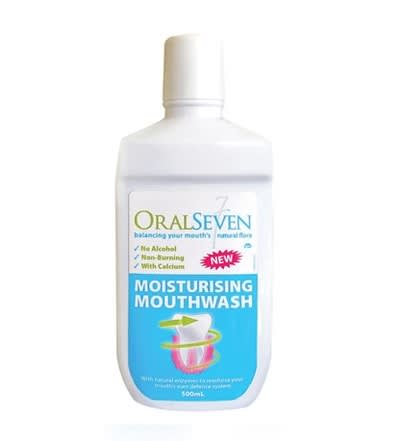 Oral 7 Moisturising Mouthwash
RM 38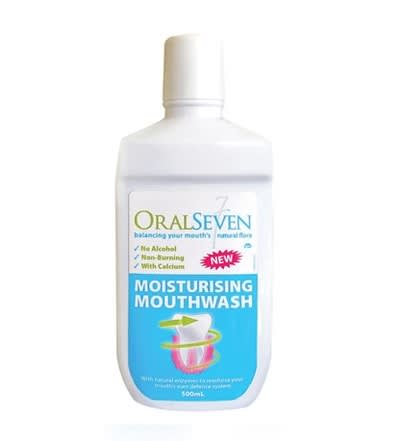 Having a dry mouth is not only uncomfortable, but it is also prone to all sorts of diseases. The OralSeven Moisturizing Mouthwash is specially designed to aid with dry mouth. It uses natural enzymes to enhance the functions of normal, healthy saliva to strengthen teeth's natural defence against decay.
---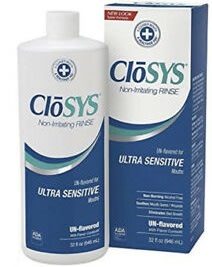 CloSYS Ultra Sensitive Mouthwash
RM 75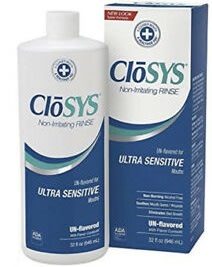 The CloSYS Ultra Sensitive Mouthwash is an unflavoured mouth rinse made especially for sensitive gums and teeth. Without alcohol that often causes a burning or stinging sensation, this gentle product manages to kill most of the harmful germs in your mouth without irritating it. Recommended by many dentists and hygienists, this product is known for enhancing your oral health without the ugly consequences associated with alcohol mouth rinses.
---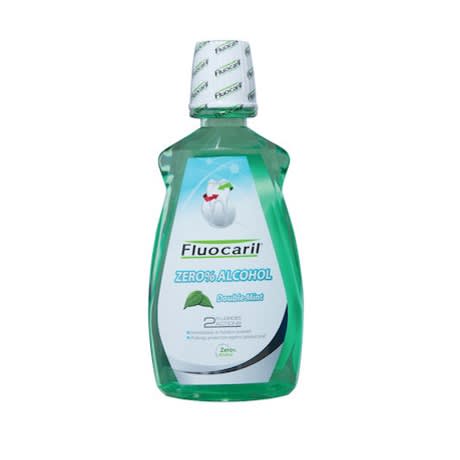 Fluocaril Double Mint Mouthwash
RM 12.4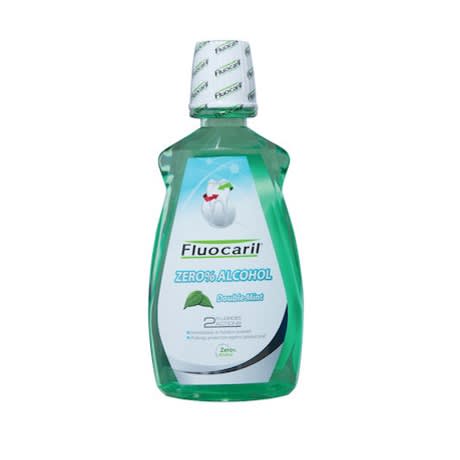 Fluoride is the best ingredient you can have to protect your teeth against decay. This Fluocaril Zero Alcohol mouthwash contains two forms of fluoride to eliminate plaque and bacteria. It can also protect your teeth against acids. Additionally, this solution also contains 0.05% of Cetylpridinnium Chloride to eradicate decay-causing bacteria.
---
Disclaimer: The pricing shown is just a good indication of how much these products are worth. The prices could change based on the e-commerce promotions that are going on. If some of the products are not available, do email us at [email protected] Thank you!