Still, using the old-school sweeping method of cleaning up after your shedding cat or dog? Well, it's time to consider investing in a robot vacuum cleaner. 
The kind that is best for cat or dog hair or any pet animal hair scattered all over your hard floors, carpets or under the furniture.
Below, we've listed some of the best robot vacuums for pet hair.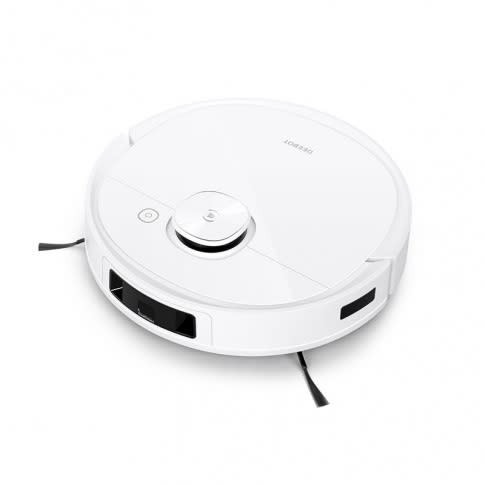 Check Ecovacs Deebot T9 Robot Vacuum Cleaner price below:
add_circle
Accurate navigation and mapping technology
add_circle
Built-in air freshener
Overview
When it comes to cleaning pet hair out of carpets, you're going to need more than typical suction power because the hair can get tangled within the carpet fibres, thus, making it unnecessarily harder. 
Well, this T9 model has double the amount of suction power than its predecessor, making it more effective on carpets and that it also has a HEPA filtration system.
This vacuum also comes with TrueDetect 3D 2.0 and TrueMapping 2.0 which can detect your entire home for more accurate cleaning as well as avoid any obstacles in the way. Additionally, you can also customise which space you want the vacuum to clean by controlling it via the Ecovacs Home App.
Another problem pet owners may have is odour control. If you're tired of spraying air fresheners to get rid of musty smells, you'll be delighted to know that this robot vacuum comes with a built-in air freshener module with an interchangeable capsule design. For your preference, there are three fragrance choices which lasts up to 60 days. 
Details
3000 Pa suction power

175 Minute Battery Life

Air Freshener

HEPA Filtration

TrueDetect 3D 2.0, TrueMapping 2.0
Who is it for?
Getting those pesky pet hairs out of the carpet can be difficult, so here's another robot vacuum cleaner that will help you get rid of pet hair form your carpet. Not just that, it also makes your home smell better with its air freshener and fragrances, which will make it a safer place for those with allergies as well.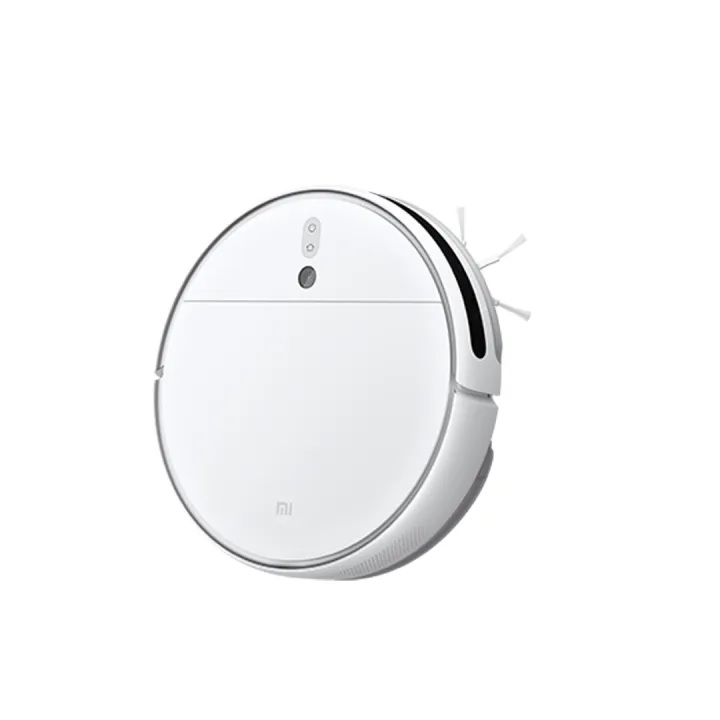 Check Xiaomi Mi Robot Vacuum-Mop 2 Lite price below:
add_circle
Multiple sensors
Overview
This innovative robot vacuum combines affordability with impressive features, making it the ideal solution for pet owners looking to maintain a clean and tidy home without breaking the bank. 
The Mi Robot Vacuum-Mop 2 Lite gives you a 2,200Pa suction power which easily cleans up the fur that your pets leave around, especially when they are shedding. With its 450ml dustin capacity, you can enjoy extended cleaning sessions without the hassle of frequent emptying.
It comes with 25 high-precision sensors, a gyroscope, and visual-aided navigation, all of which allows this vacuum to go around your house without bumping into anything and thoroughly cleans up fur, dust and dirt even if they get under your couch. There's also a water tank built into this cleaner which allows it to mop the floor as well. 
Additionally, you're able to control this affordable powerhouse of a machine through the Mi Home/Xiaomi Home App where you can get the machine to clean up a specific spot as well.
Details
2,200 Pa

450 mL Dustbin Capacity

25 High-precision Sensors

2500 mAh

Controls remotely via app
Who is it for?
The Xiaomi Mi Robot Vacuum-Mop 2 Lite is tailored for more budget-conscious pet owners who need something to keep their homes clean from fur. It's a powerful machine that reduces pet hair accumulation, and with its remote control on the app you can also set up a schedule to clean up your house too.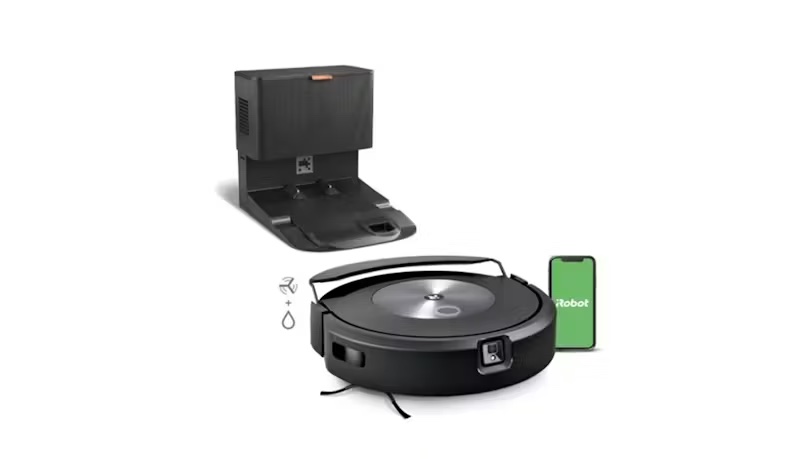 Check iRobot Roomba Combo J7+ price below:
Overview
Using 10x power-lifting suction than the typical robot vacuum, the Roomba Combo J7+ utilises a 4-Stage Cleaning system. At first, it employs its Edge-Sweeping Brush to sweep and capture debris nearby. Then it traps dirt with its Dual Multi-Surface Rubber Brushes. Afterwards, the vacuum draws in the dirt and debris with its Power-Lifting Suction.  
At the final step, it'll dispense water to mop the floor with pressure, followed by its Auto-Retract Mopping System, which will only mop non-carpeted floors. Rest assured that the vacuum is designed with Dry Rug Intelligence (DRI), whereby the vacuum will sense carpets, retract its mopping pad, and then only vacuum the carpet area.
Moreover, the Roomba Combo J7+ has a self-emptying feature with its Clean Base Automatic Dirt Disposal system that lets the base store up to 60 days' worth of dirt.
Details
Vacuums and mops simultaneously

Identifies obstacles, avoids hazards

Delivers 10x power-lifting suction

Avoids pet accidents on purpose

Powered by iRobot OS (Controls remotely via app)
Who is this for?
With a robot vacuum like the iRobot Roomba Combo J7+, your floor is primed to stay clean without your intervention. Why? because it's made to vacuum and mop in one session without dragging a wet mop everywhere including your carpets. 
Plus, its 4-stage cleaning system makes it more hygienic than many other robot vacuum mops when it comes to cleaning the floor without a human's intervention for a long time.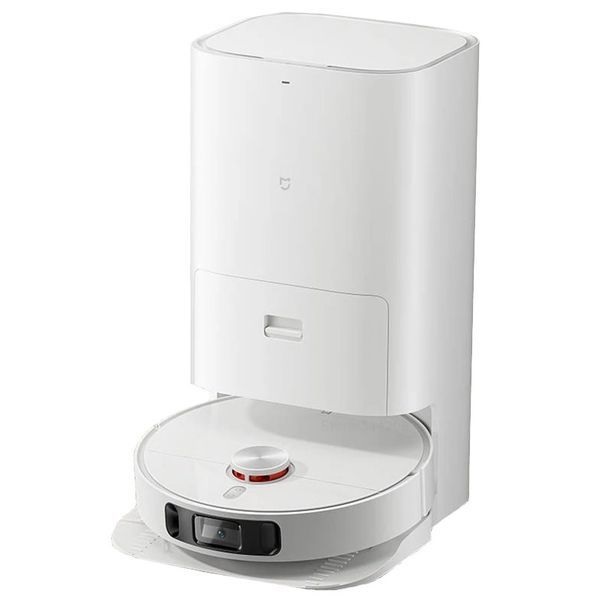 Check Xiaomi Robot Vacuum X10+ price below:
add_circle
Prevents wetting carpet
add_circle
Strong suction
add_circle
Large dust bag capacity
Overview
The Xiaomi Robot Vacuum X10+ gives you all the features you need to maintain a fur-free home. This includes a powerful 4000Pa suction, and a large 2.5L dust capacity which can store enough dust for a few cleans before you have to clean it out. Apart from that, you'll also appreciate the Object and Environment Recognition, which employs a precise AI camera to identify obstacles and adapt its cleaning path accordingly.
This robot vacuum also has a mop feature with an ultrasonic carpet recognition system. That means when it's on a carpet, the mopping pad will automatically be lifted and avoid getting the carpet wet by accident. With its 4000Pa, and 2.5L dust capacity, it thoroughly cleans your carpet and picks up all the fur that might be stuck on it.
Details
17000Pa power fan

2.5L dust bag

S-Cross AI Advanced 3D obstacle recognition and avoidance system

Dual air duct automatic dust collection

S-Mopping assistant
Who is it for?
While they elevate the looks of our living rooms, carpets are one of the hardest things to clean. This is especially true for those who have pets that like to lay down on them - and while this can be cute, the carpet could be riddled with their fur. So, instead of cleaning it up yourself, why not get this robot to let it do the work for you. Plus, it even mops up your floor and gets rid of the stains and dirt that's stuck. 
More: Keep Your Home Spick-and-Span with these 6 Robot Vacuums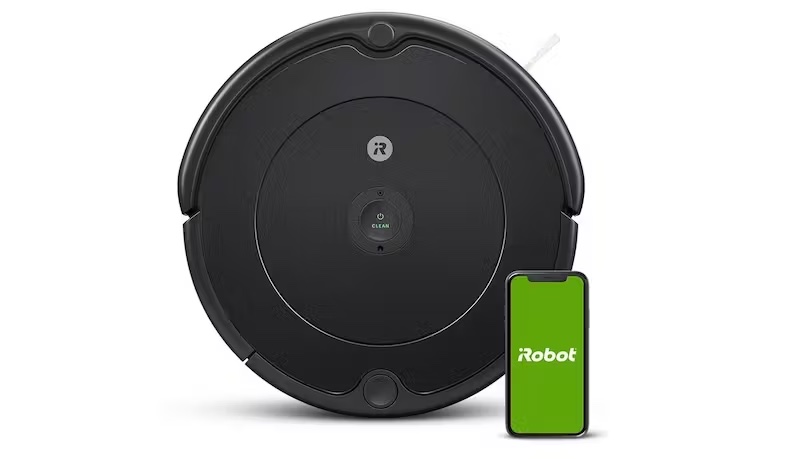 Check iRobot Roomba 692 price below:
add_circle
Works well on hardwood
add_circle
Great navigation system
add_circle
Has cliff detection
add_circle
Easily gets to the edges
remove_circle
Quite short battery life
Overview
Equipped with a powerful 3-Stage Cleaning System and innovative Dirt Detect Technology, the Roomba 692 from iRobot ensures thorough and efficient cleaning by picking up all the hair from your pets from your hardwood floors and leaving them spotless. It also comes with Multi-Surface Rubber Brushes and an Edge-Sweeping Brush, which can go over your floor and get rid of the fur that drops. 
It also comes with adaptive navigation and a cliff detection feature, which allows the Roomba 692 to effortlessly manoeuvre around your house without falling off the stairs and avoiding obstacles as well. Meanwhile, the Auto-Adjust Cleaning Head guarantees optimal contact with your hardwood surfaces, ensuring thorough and efficient cleaning every time. And all of these is powered by a battery that gives you 90 minutes of runtime on a single charge. Of course, once cleaning is done, the vacuum will automatically dock at its charger base for the next use. 
Details
3-Stage Cleaning System

Dirt Detect Technology

Multi-Surface Rubber Brushes and Edge-Sweeping Brush

App and voice assistant support

90 minutes of battery life
Who is it for?
The iRobot Roomba 692 is an ideal choice for pet owners seeking a reliable solution to keep their hardwood floors spotless. It's powerful enough to suck up the fine fur that your furry friends shed and ensures that your floor stays clean.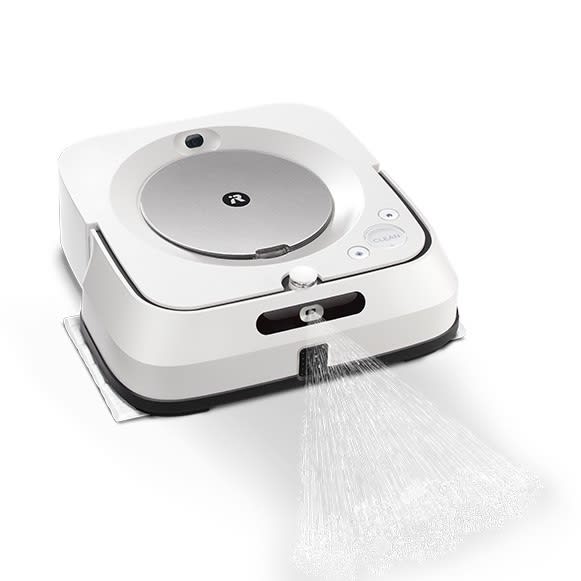 Check iRobot Braava Jet M6 price below:
add_circle
Excellent mapping/navigation system
add_circle
Works well on different types of flooring (tiles, hardwood & stone)
Overview
The iRobot Braava Jet M6 possess several star features including the Precision Jet Spray that's capable of loosening grease and sticky residue not only from the floor but also carpets and walls. That's a dream for a busy household that risks mess every minute and every hour.
iRobot Braava Jet M6 can map and navigate your home using the smart vSLAM navigation system. You can even pinpoint certain areas for cleaning, ranging from underneath the table to in front of a sofa. If needed, users can instruct the robot vacuum to stay away from specific objects or areas by setting no-go zones (Keep Out Zones).
Moreover, the vacuum supports voice-command modes via Alexa or Google Assistant, and automatically recharges when the battery depletes and resumes until it finishes its task. 
Details
Robot Weight: 4.85 lbs.

Robot Dimensions: 10.6 inches width x 3.5 inches high

Anti-collision 

Imprint Smart Mapping

Automatic recharge and resume cleaning
Who is it for?
The iRobot Braava Jet M6 is highly rated for clearing pet hair on tile floors. Thanks to its solid camera and sensors, this vacuum cleaner has an accurate navigation system that allows the machine to go around your house and pick up fur without crashing into your stuff. It can even vacuum dirt, debris and pet hair well on different surfaces, including tiles, stone and hardwood floors.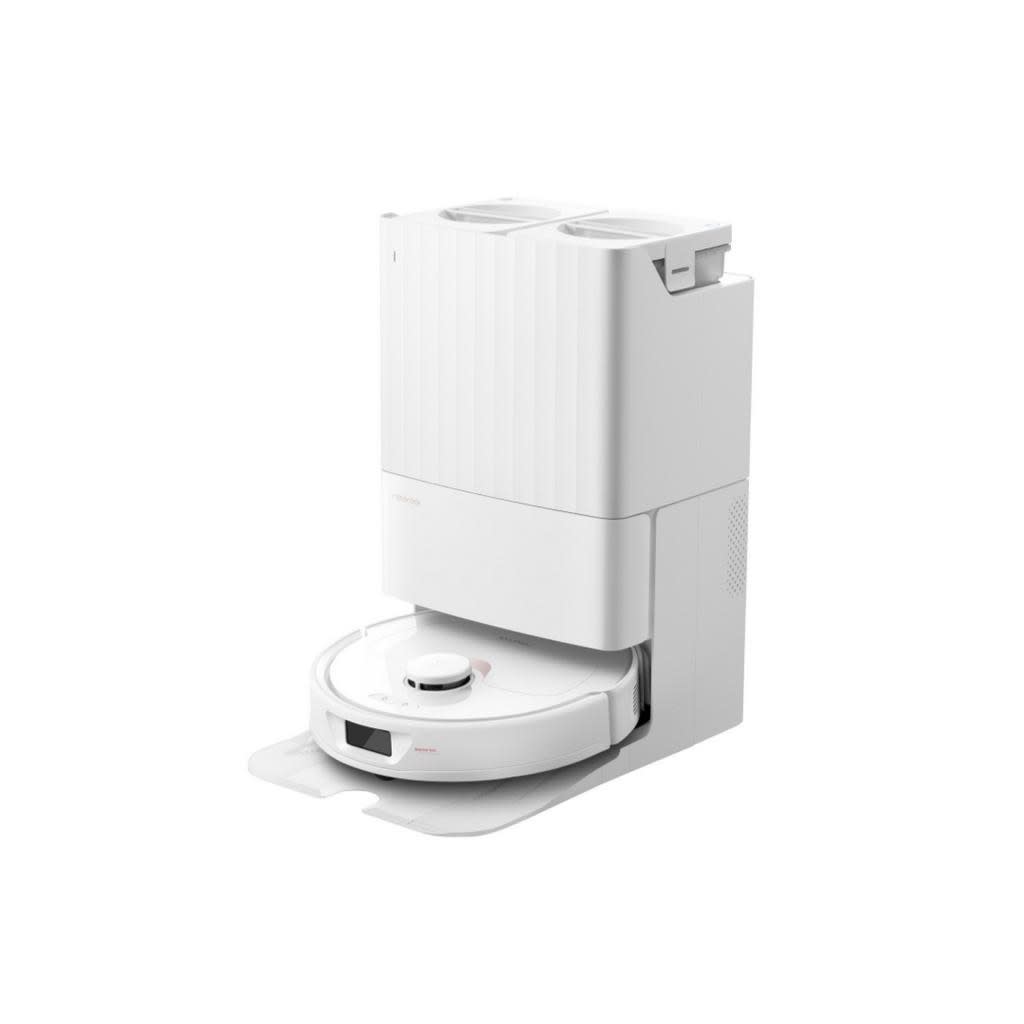 Check Roborock S6 MaxV price below:
add_circle
Silent operation
Overview
The Roborock S6 MaxV boasts 25% more suction power than before for better vacuuming and you can adjust the setting according to your needs. It helps to mop floors and can be customised via the in-app system, namely setting three different water flows (low, medium or max).
Users can make full use of the robot vacuum to map and navigate specific locations around their homes to be cleaned or mopped. If that's not enough, it supports up to 10 no-go and no-mop zones too. Finally, it performs at a lower noise than usual of 67dB and it can be controlled using voice-command modes using Alexa, Google Home or Siri. 
Details
7mm Auto Lift-Up Mop

5L Water Tank

5,500Pa Power

Reactive Tech Obstacle Avoidance 

Advanced App & Voice Control 
Who is it for?
If you're a pet owner battling with constant pet hair and dust accumulation, the Roborock S6 MaxV is designed for you. It's a game changer when it comes to keeping your home spick and span, and is ideal for busy individuals who seek a cleaner and healthier living space. With its powerful suction and advanced app and voice controls, it makes your cleaning process more convenient.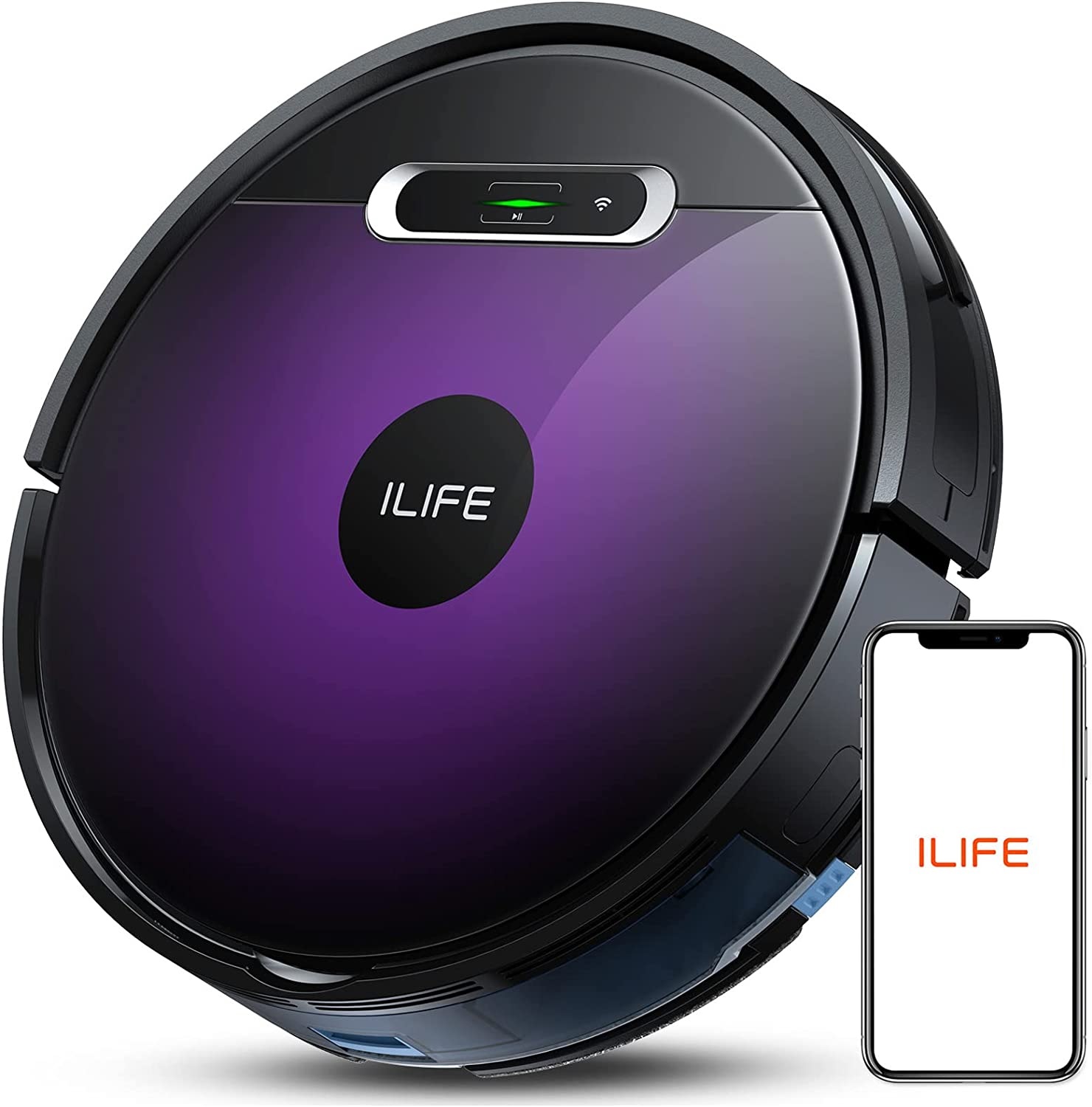 Check ILIFE V3s Max price below:
add_circle
Long battery life
add_circle
Supports voice control
Overview
With its 2500Pa of suction power, the ILIFE V3s Max captures pet hair, dander and even stubborn cat litter that might be hard to sweep up. It also lasts quite long at 120 minutes which means you can cover a bigger area at one go without needing frequent charging. This exceptional robot vacuum takes the hassle out of maintaining a clean home, especially in the presence of your furry companions.
ILIFE V3s Max even comes with anti-collision and smart navigation technology which allows this vacuum to move around and clean your home without bumping into your couch or any obstacle. Apart from this, the cleaner functions as a vacuum and mop, so after its done getting rid of the dust, it will mop up any stubborn thing that doesn't come out. 
Details
2500Pa

120mins Battery Life

Anti-Collision and Smart Navigation

Automatic Dirt Disposal

600ml Dust capacity
Who is it for?
Getting a robot vacuum cleaner like ILIFE V3s Max would be a suitable match for you if you work late and have little to no time to clean up after your pets. 
With its powerful suction and large dust capacity, this machine does not just pick up dust and dirt, but also clean cat litter that are likely to fly out the litter box thanks to your paranoid little friend's reaction to possible predators. A vacuum like this will keep your house from being messy with cat litter sprayed everywhere.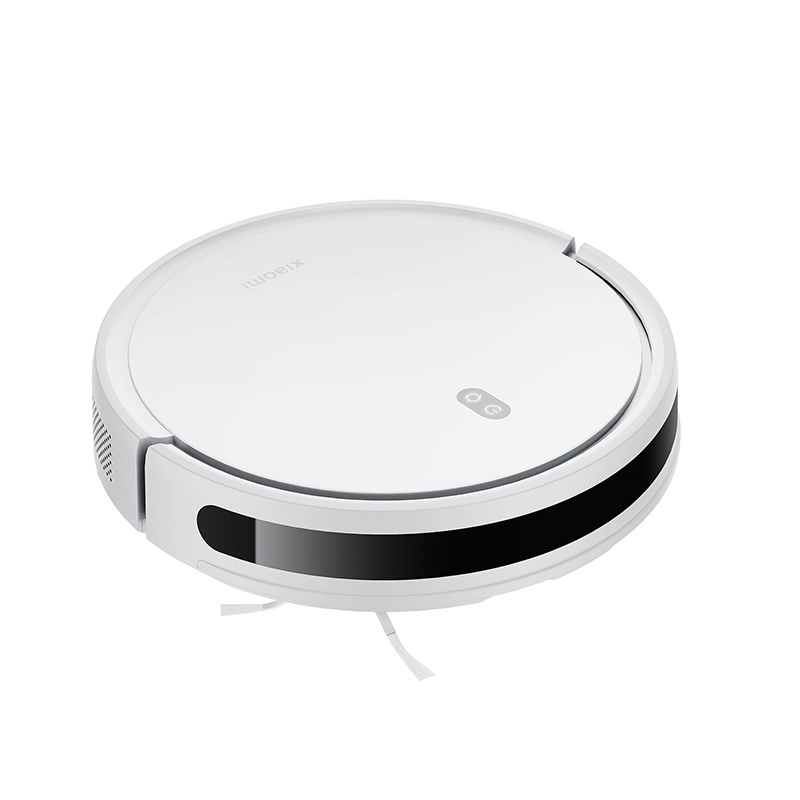 Check Xiaomi Robot Vacuum E10 price below:
add_circle
Long battery life
add_circle
Efficient filtration system
add_circle
Adjustable water levels
Overview
Say hello to the Xiaomi Robot Vacuum E10, which gives you powerful suction at 4000Pa that's capable of effortlessly picking up dust, dirt, and anything on the floor and carpet. It also doubles as a mop thanks to its smart water tank that has 3 water flow levels to tackle stubborn stains and dirt.
But what you're sure to like about this vacuum cleaner is its triple filtration system vacuum captures even the tiniest particles and prevents it from flying out of the machine, making it an excellent choice for allergy sufferers.
There's also the integrated rubber main brush and side brush which work in tandem to deliver thorough and efficient cleaning - even in hard-to-reach corners. It also has a voice notification function which keeps you informed about the vacuum's status.
Details
4000Pa Suction Power

Smart water tank - 3 water flow levels

Triple filtration

Integrated rubber main brush

110 Minute Battery Life
Who is it for?
The Xiaomi Robot Vacuum E10 comes with a filtration system that doesn't allow dust, fur and other particles to get out of the vacuum easily. 
Apart from that it also has its brushes that effectively sweeps up and collects the fur from your pets without leaving any behind. So, with features like these, we would recommend this cleaner to those who want to keep their home allergen free, and safer for those who are allergic to fur and dust. 
---
- Are robot vacuums good for pet hair? 
You may love your furry friend(s) for all their cuteness, antics and whatnots. But having pets can be a messy business as they tend to shed their hair all over the place. And when comes to cleaning, it can be frustrating for pet owners since you can't expect your pet to clean up after themselves.
Hence, instead of cleaning the hair manually, robot vacuums prove to be useful for easing your task since they have rotating brushes that can pick uppet hair on most types of flooring, namely hardwood and tiles.
Plus, depending on the brand and model, the suction power can be adjusted to a level that's powerful enough to suck up stubborn pet hair that's stuck on carpets. 
Then, there's more: pet owners with allergies can even get a robot vacuum that comes equipped with a high-efficiency filter, which typically traps 99% of allergens and others such as dust and pollen.
---
- How to clean a robot vacuum?
Just because a robot vacuum can do all the hard work doesn't mean you don't have to take care of it. And by taking care, we mean the robot vacuum requires maintenance to keep it at an optimum level and of course, prevent it from possible malfunction. There are a few things that you need to take into consideration and it includes:
a) Emptying the dustbin/box/canister
Unless your robot vacuum has a self-emptying disposal system, you generally need to empty the dustbin whenever it's full after each use. This helps to prevent the disruption of its cleaning performance. Assuming your dustbin is made of plastic, consider performing a thorough cleaning by rinsing it out before air-drying it completely.
b) Clean the brushes too
Yes, that includes the robot vacuums with anti-tangle brushes. No matter how good the brushes are, they might get clogged over time after picking up lots of pet/human hair and debris. You can use your fingers (remember to unplug the robot vacuum first!) or tweezers to remove or untangle any debris that's wrapped around the brushes.
c) Clean the sensors & wheels
Don't neglect cleaning your robot vacuum's sensors since they play a vital role in navigating your rooms and overcoming obstacles. You can do so by using a dry cloth to get rid of any additional build up on the sensors.
But if you have stubborn/tougher dirt or debris, try using a damp cloth instead. 
Remember not to use a cleaning solution due to its abrasiveness, which may damage the effectiveness of your robot vacuum's sensors.
Finally, look out for any excess build-up that might be stuck under or around the wheels. You can use a tweezer to pick them out or if your robot vacuum wheels look grimy, use a damp cloth to wipe them clean to avoid tracking dirt on the floors.
Related articles