Xiaomi's take on providing a truer Android experience (Android One) first came in the form of the Mi A1. They then took to improve what the Mi A1 was lacking by putting it all into the Mi A2. It was one of the best camera phones during its release although it had a few setbacks such as the lack of a headphone jack and expandable storage.
Now, Xiaomi is back with its third Android One generation - Xiaomi Mi A3. With the same approach, the Mi A3 supposedly offers what the Mi A2 didn't.
Android One vs Stock Android
Most phones are given the regular Android experience, which often comes with more pre-installed (and sometimes unnecessary) apps/bloatware made by the phone brand (OEMs) themselves. This turn users to desire a cleaner and pure Android experience: Stock Android, Android One and Android Go.
Many are definitely familiar with stock Android, whereby Google designs the phone inside-out (through a partnership with an OEM) and directly updates the device such as the Google Nexus and Pixel range. These devices don't come with any pre-installed apps operated by the OEM brands themselves (like Samsung apps).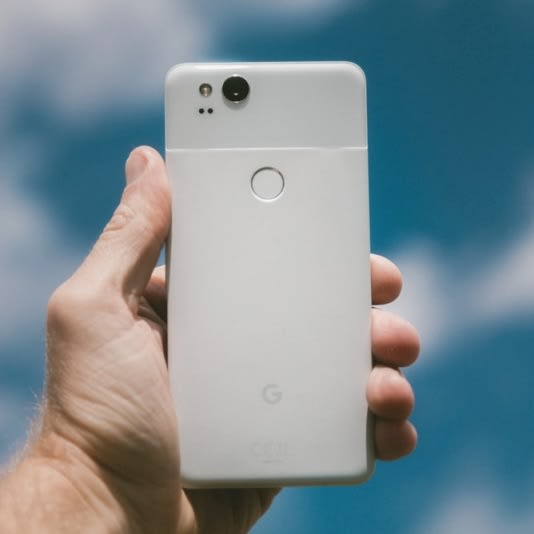 The legendary Google Pixel phone is well-loved for its amazing camera
Therefore, they are truly the purest Android devices you can get. But, with such (luxury) support from Google themselves, comes a high price tag for these devices. This is where more affordable Android One devices come into play.
They are essentially like stock Android. But instead of getting the whole package from Google directly, the pure Android experience is passed down from Google while the hardware is not. Basically, the OEM controls the hardware and Google takes care of the software.
What is Android Go?
For Android Go devices, this is where Google passes the stock-Android experience to the OEMs. The OEMs then implement the software into specific phones without having frequent, direct updates from Google. It's sort of like OEMs getting blessings from Google, where they can implement the idea of stock Android into a phone, but not as frequently updated unlike the other two.
Xiaomi Mi A3 Specifications and Features
Xiaomi Mi A3

Specifications

Details

Processor

Memory (RAM)

Storage

64GB / 256GB (Internal)

Micro SD expandable up to 256GB

Rear Camera (Triple)

48MP, f/1.8 wide-angle primary lens

8MP, f/2.2 ultrawide angle lens

2MP, f/2.4 depth sensor

Front Camera

Video

2160p at 30fps, 1080 at 30/60/120fps

1080p at 30fps (Front)

Screen

6-Inch, AMOLED

Corning Gorilla Glass 5

720 x 1560 with ~ 286 PPI

80.3% screen-to-body ratio

16 million colours

Sound

3.5mm headphone jack

Active noise cancellation with dedicated mic

Connectivity

USB Type-C

Bluetooth 5.0

Wi-Fi

GPS

Dual Nano-SIM slots

Sensors

Under display fingerprint

Battery

4030mAh

18W fast charging support

Dimensions

Weight

Operating System
Mi A3's Screen Resolution, Display, and Design
Xiaomi Mi A3 sports a rich & vibrant 6-inch AMOLED Dot Drop display. While it holds an affordable price tag, the MI A3 feels solid yet light, being encased in Corning Gorilla Glass on the front and back for protection. In terms of connectivity, the Mi A3 uses a reversible USB Type-C just like the Mi A2. This time, the Mi A3 has a 3.5mm headphone jack which the Mi A2 didn't, and that's good news for many.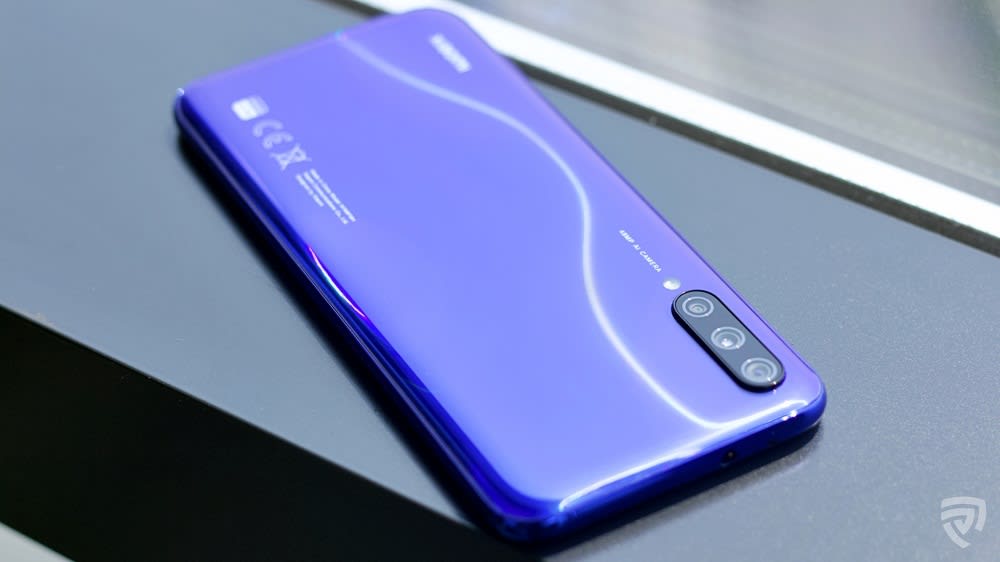 A big difference is that the Mi A3 has a lower (720p) resolution in comparison to A2. Many have argued that they contain the same resolution, but this is most likely due to the fact that Mi A3's screen is bigger, hence resolution will seem lower.
When it comes to using the phone outdoors or under direct sunlight, the Mi A3 is not quite bright enough. Moreover, one thing we noticed is that the phone's bezels look thicker in real life compared to promotional images. For this fact, it bothers us quite a bit.
Xiaomi Mi A3's RAM and Performance
No matter what storage size you choose, the phone comes with only 4GBs of RAM, which could be the determining buying factor for users looking at the Mi A3. For starters, booting apps with (slight) delay can be common.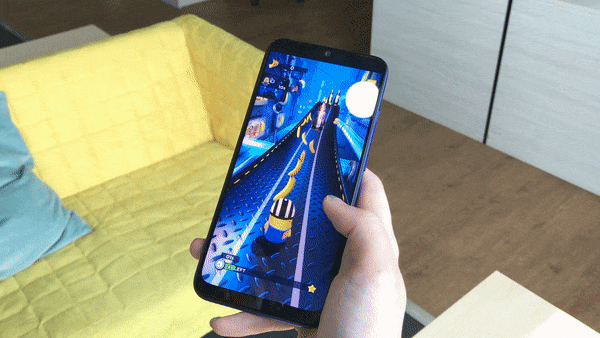 Low settings are recommended when playing heavy games on the Mi A3
So, lag isn't apparent if you're a light or moderate user/gamer while those who frequent heavy apps and games will experience it. To add, you may feel slight warmth when using your phone heavily.
Mi A3's Camera Test and Photo Samples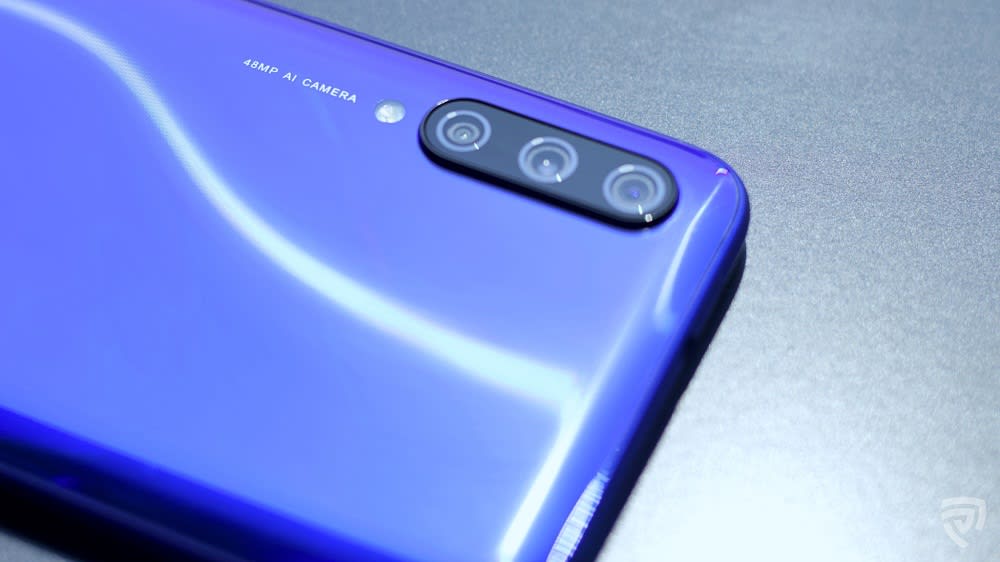 Android One devices are a range of low-end models chosen to carry the stock android experience. Well, Xiaomi Mi A3 proudly holds the title as the first Android One phone to have a triple-lens camera setup. Even though a tri-lens setup is becoming the norm, they hardly debut (nicely) on a lower-end phone. With this, Xiaomi Mi A3 shows that it can be done.
Overall, we find its 48MP camera performance and picture quality to be of above average, with portrait and AI mode being excellent in terms of detection accuracy. Night mode is decent enough, with brightness handled well without producing too much noise. Also, we notice that stability suffers in ultrawide angle mode.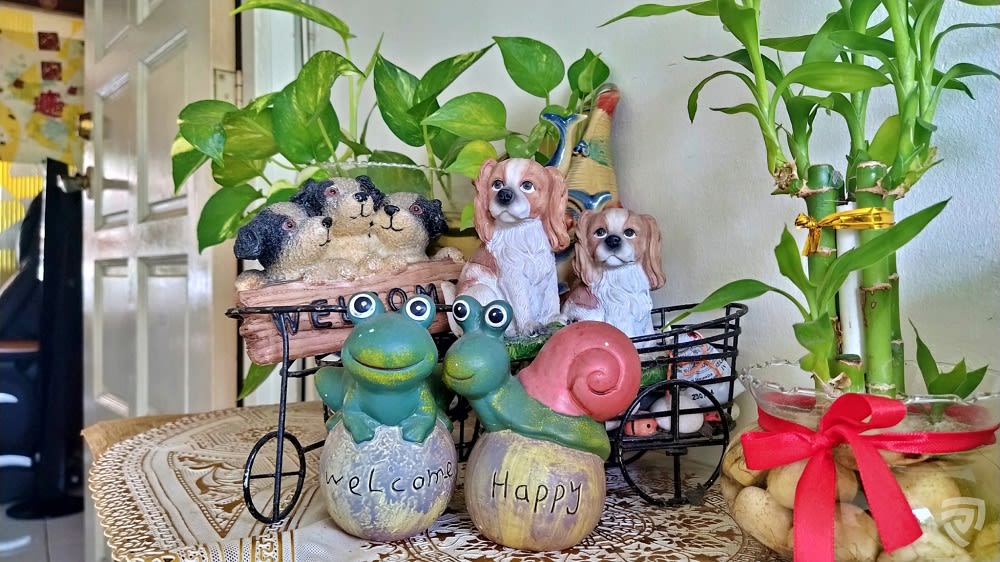 Normal mode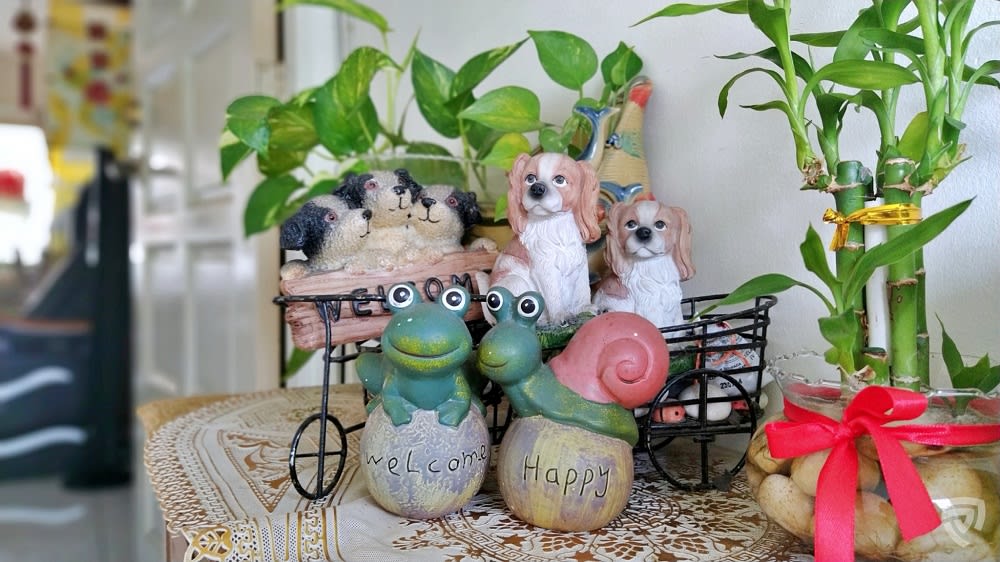 Portrait mode
Ultrawide angle mode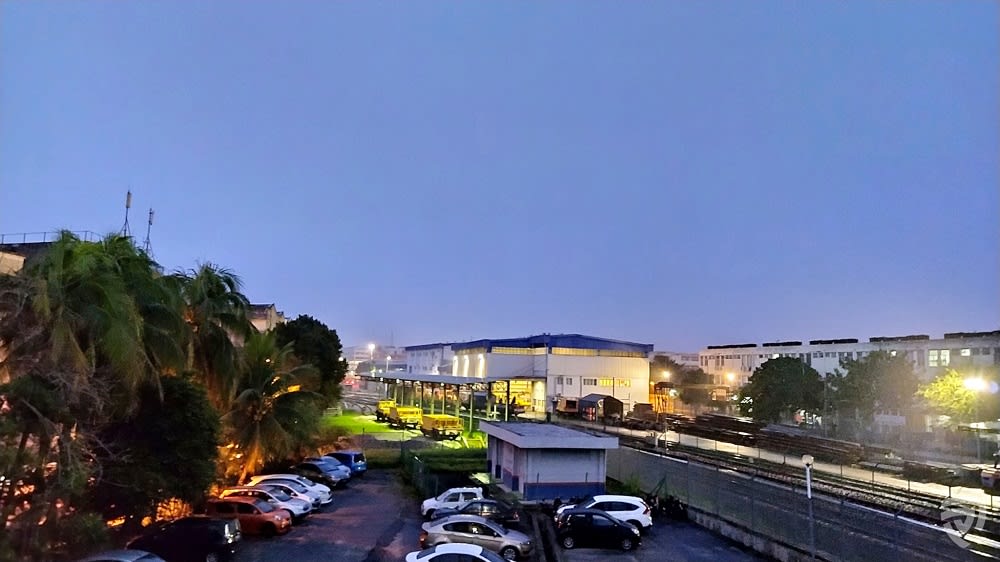 Night mode at 8PM in Kuala Lumpur, Malaysia
Mi A3's Android One User Interface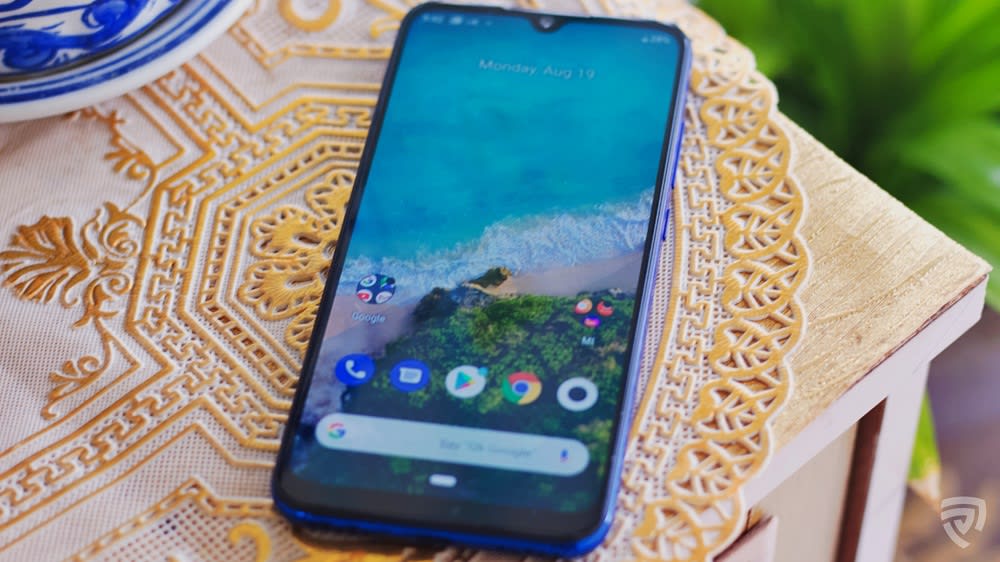 Of course, fans of pure Android can now enjoy faster security updates and others for at least 2 to 3 years on Android One devices such as the Mi A3. On the Mi A3, it is a breeze to see a minimalistic UI rather than your typical Mi UI. Although, you would still get the Mi Store and Mi Community apps.
Xiaomi Mi A3's Battery Life
Upgrading from Xiaomi Mi A2's 3,010mAh battery, Mi A3 features an impressive 4,030 mAh one. With average use, you can expect the Xiaomi Mi A3 to have about 8 to 10 hours of use.
For battery charging, the Xiaomi Mi A3 supports Quick Charge 3.0 and 18W fast charging even though the charger is sold separately; you're only getting a 10W charger in the box.
Security Features
Like other Xiaomi new models, the Mi A3 is unlockable via face, in-screen fingerprint, password and pin. Our previous experience with other Xiaomi devices has always been pleasant - with good accuracy of face detection and fingerprint scanner. This time, however, we find the system to be less responsive.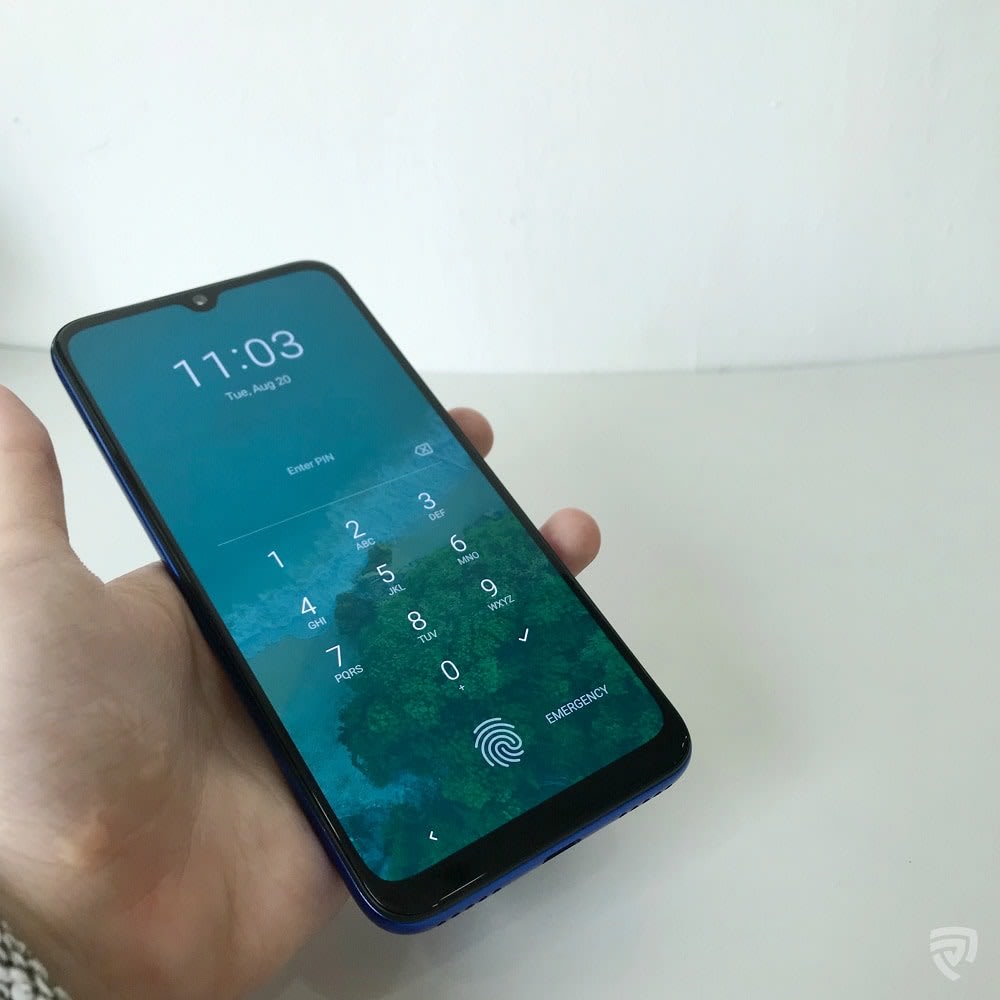 For once, when setting up for face registration, a disclaimer will read "face unlock isn't as secure as using fingerprint or PIN-code to unlock device". It's a puzzling message to feature considering the fact that users will be relying on the phone heavily for personal data storage. Hopefully, this is just Xiaomi being transparent and that they keep security measures in tip-top condition.
Moreover, it took several tries for us to unlock the phone via the fingerprint scanner. Therefore, we highly recommend using a good screen protector if you'd like to utilise the fingerprint in-scanner.
Is the Xiaomi MI A3 A Good Phone?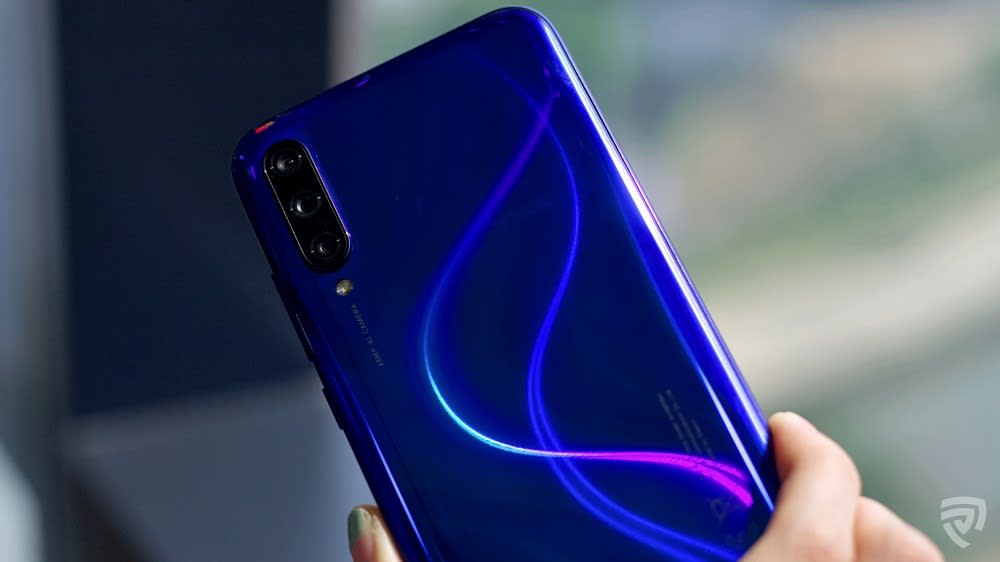 The Xiaomi Mi A3 is a force to be reckoned when it comes to delivering a neat Android experience at an affordable price. While RAM and resolution may suffer a tad, the camera and battery life makes up for them. All in all, the Xiaomi Mi A3 is a good buy for light to moderate users.
For those looking to get a stock Android experience without breaking the bank can give the MI A3 a try. While it's not the strongest in terms of performance, users can expect good battery life and camera; things that matter to most light and moderate users.
What's Good
Clean stock Android experience
Good camera
Durable battery life
Pleasant design
What's Bad
No multiple options for RAM
Fingerprint and face unlock's security is questionable
No upgrade in resolution from the previous generation