Do you sometimes find your baby to spit milk-not to mistake it with vomit-, after being fed? Fret not, it's a normal occurrence to happen every now and then because your baby's food pipe, the oesophagus, is still developing. 
Reflux, or acid reflux, is a common problem among infants who are fed using breast milk or infant formula. It occurs when stomach contents flow back up into the throat due to a malfunction in one's lower esophageal sphincter.
If your baby has gastroesophageal reflux (GER), you will want to use the best formula for babies with GER in order to relieve their symptoms. In this article, we'll assist you in finding some of the best baby milk powders for reflux.
8 Best Baby Milk Formula Reflux in Malaysia 2023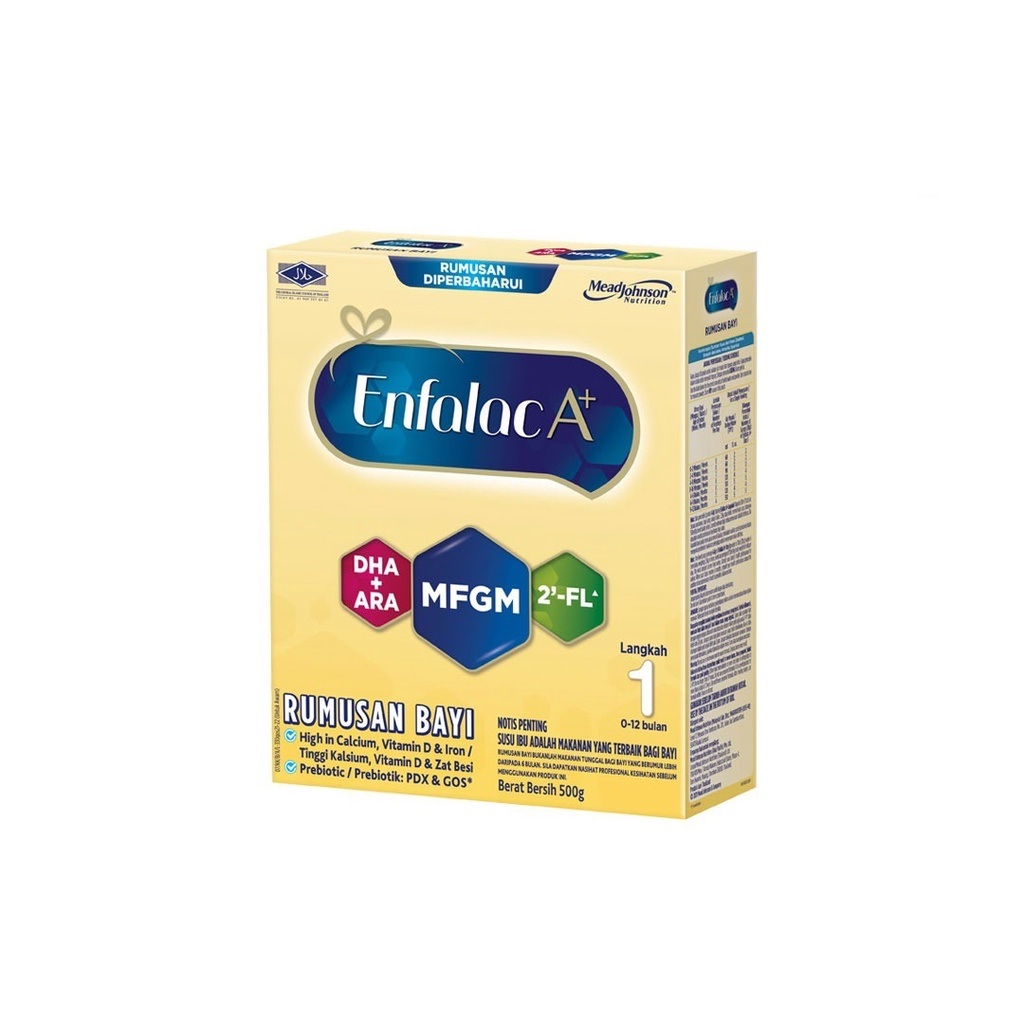 Check Enfalac A+ Step 1 Milk Formula Powder price below:
add_circle
Delicious taste, and low lactose
add_circle
Halal-certified
Why it's our top pick?
Enfalac A+ Step 1 Milk formula powder stands out as the best to use for its fast absorption of nutrients. This will help your baby to obtain nourishment from this baby formula fast even if they happen to experience spit-up later on.
Overview
Enfalac A+ Infant Formula Step 1 includes 17mg of DHA and 34mg of ARA, a blend of phosphatidylcholine (PDX) and glycerophosphocholine (GOS), high in calcium, vitamin D, and magnesium. Enfalac A+ Infant Formula Step 1 is now available with MFGM COMPLEX, which provides additional benefits such as enhanced absorption of nutrients.
Details
Calcium promotes the growth of strong bones and teeth

Magnesium aids in the absorption and retention of calcium

Vitamin D aids the body's use of calcium and phosphorus

Suitable for children aged 0 to 12 months
Who is this for?
This is the best for babies with GER for its low lactose content and quick absorption of nutrients. Your baby will enjoy the flavour, and according to some reviews, the milk is very yummy!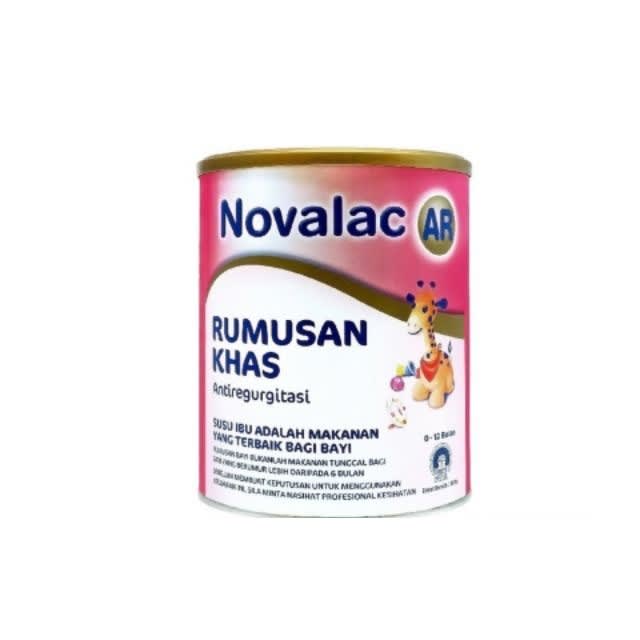 Check Novalac AR Special Infant Formula price below:
add_circle
Easy to digest and consume
add_circle
Thickens in the stomach to reduce the risk of vomiting
Novalac AR Special Infant Formula is a lactose-free formula specifically designed to reduce reflux symptoms in infants, such as regurgitation and heartburn. It contains an easily absorbed protein and active ingredients that help alleviate the discomfort associated with acid reflux and GERD (gastroesophageal reflux disease).
Details
Nutritionally complete, easy to digest

Prevent vomiting with its corn starch ingredient, which is easy to drink and thickens in the stomach

Specially made for babies with regurgitation
Who is this for?
If your babies vomit or spit up milk every now and then, Novalac AR Special Infant Formula might be the ultimate choice for you. This formula will let the milk stay in your babies' stomach better, and reduce the occurrence of acid reflux as well as vomiting.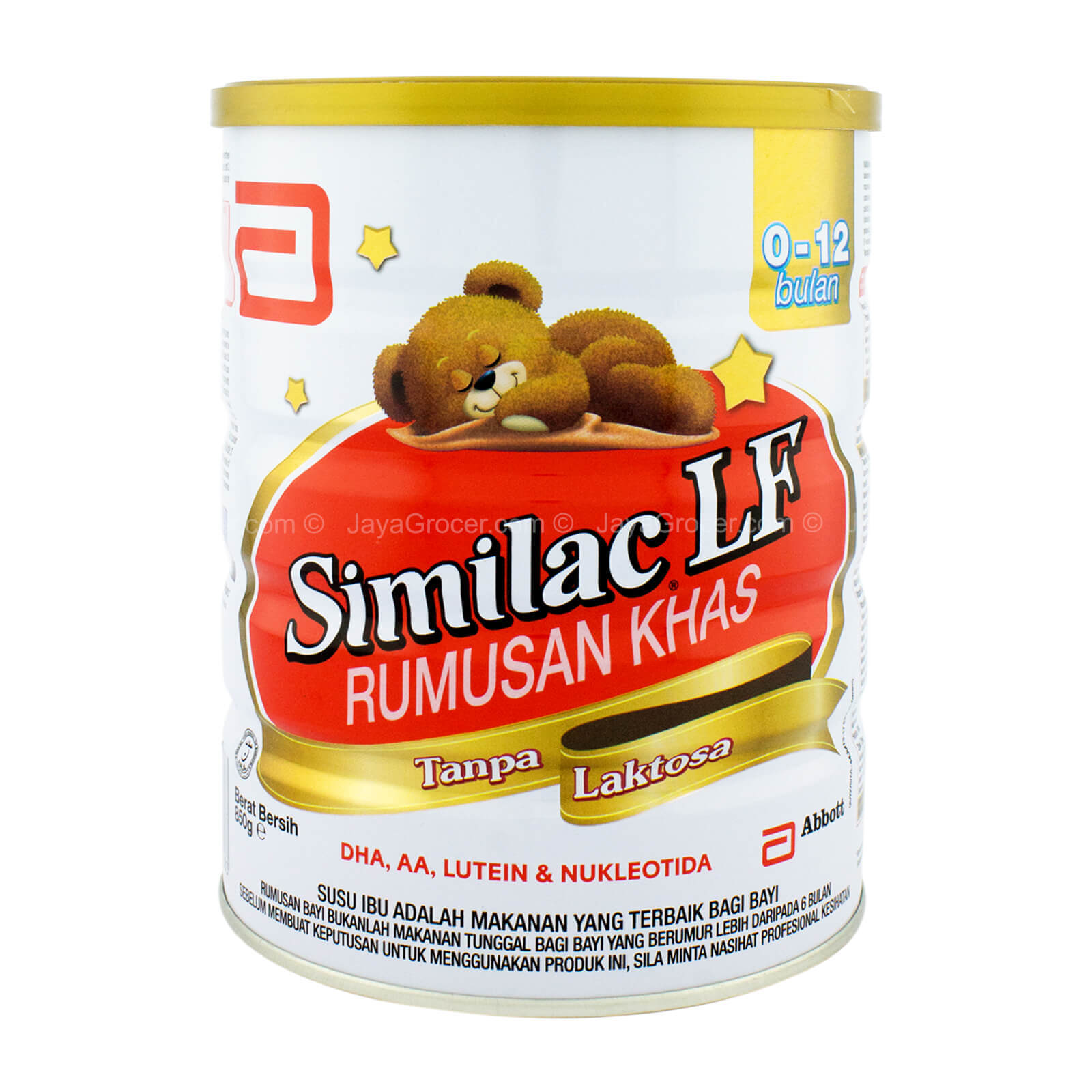 Check Similac Lactose Free Infant Milk price below:
add_circle
Great for babies with lactose intolerance
add_circle
Delectable flavour
Overview
Every child requires a unique blend of healthy elements in order to grow and develop properly. Parents have a duty to provide their kids with the greatest possible start in life, which includes ensuring they obtain all of the nutrients they need for growth and development.
You can be confident that your child is getting all they need for good physical and mental growth thanks to Abbott's Similac Lactose-Free 375 g., which is filled with key vitamins and minerals!
Details
Lactose-free

Easy digestion

Delicious flavour

Stomach comfort, good for babies with spit-ups
Who is this for?
If your baby is especially a picky eater, they'll surely love this formula milk! Abbott's delicious flavour and milky texture will make it easier for your child to enjoy it on a daily basis. There's no need to worry about your youngster being difficult and not eating enough nourishment; Abbott Similac Lactose-Free 375 g will take care of that for you!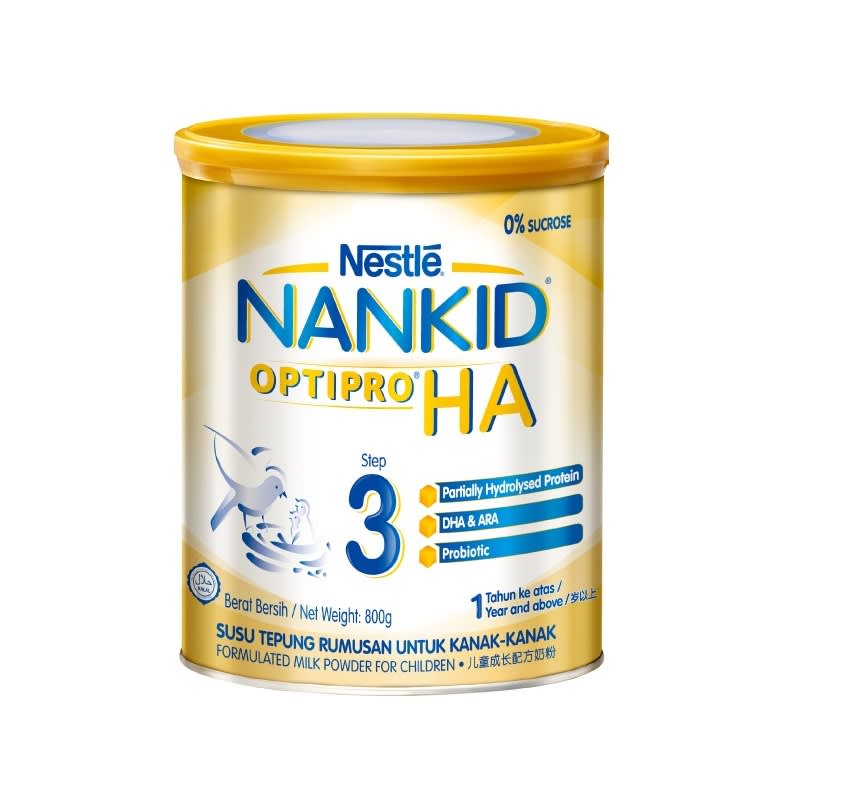 Check Nestle Nankid Optipro HA Stage 3 price below:
add_circle
Easier to digest
add_circle
Hypoallergenic
Overview
Toddlers' occasional spit-ups are normal, but as a parent, you might want to ease the discomfort of your baby's reflux. The proteins in this milk are broken down into two distinct Nestle hydrolysis processes, making it easier to digest and absorb.
Not to mention, the proteins in Nestle's Nankid Optipro formula milk are hypoallergenic compared to the usual cow's milk proteins. Other than that, nutrients like DHA and ARA are found in the formula which will contribute to the improvement of the development of the brain and eyes.
Details
Hypoallergenic partially hydrolysed 100% whey protein

Supplemented with 100 million probiotics to help in improving intestinal and gut function

Increases DHA and ARA in the brain and eyes

For children 1 year and above
Who is this for?
Do you worry that your toddlers would experience extreme discomfort from spitting up milk? This Nestle baby milk formula is designed to help toddlers with reflux and occasional spit-ups.
This formula is easier to digest and may provide comfort to babies' stomachs. It's also good for toddlers who are allergic to regular cow's milk.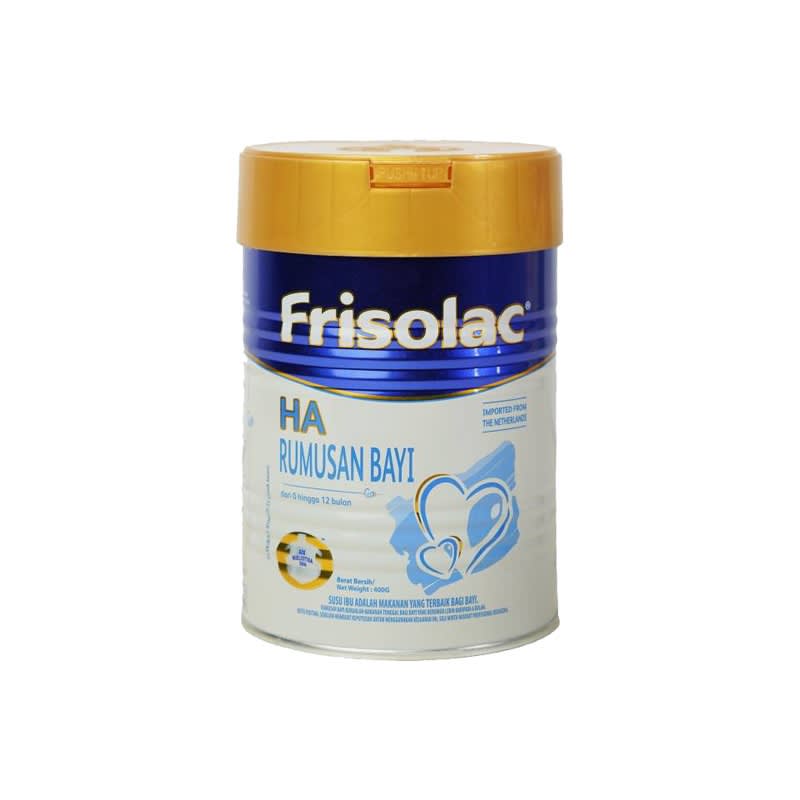 Check Frisolac HA Baby Formula Milk Powder price below:
add_circle
Provide comfort for babies with wind and reflux
add_circle
Fairly affordable
remove_circle
Not for babies with established cow's milk allergy
Overview
Babies' cries may indicate more than just hunger; they could also indicate wind and stomach discomfort. Frisolac Gold HA is a new special formula designed to help newborns who require hydrolyzed cow's milk protein manage food sensitivities.
For growth and development, it contains docosahexaenoic acid (DHA), nucleotides, prebiotics (such as glycans), and lactose. Frisolac Gold HA is recommended for babies aged 0 to 12 months and should be given under medical supervision.
Details
Help manage dietary allergies in infants

Packed with nutrients to help with growth and development

For infants from 0 to 12 months

Help with wind and reflux
Who is this for?
Choose Frisolac HA baby formula if your baby is experiencing wind and reflux. Check with your paediatrician to ensure whether your baby's got wind, and then you can choose to proceed with using Frisolac as your baby's food.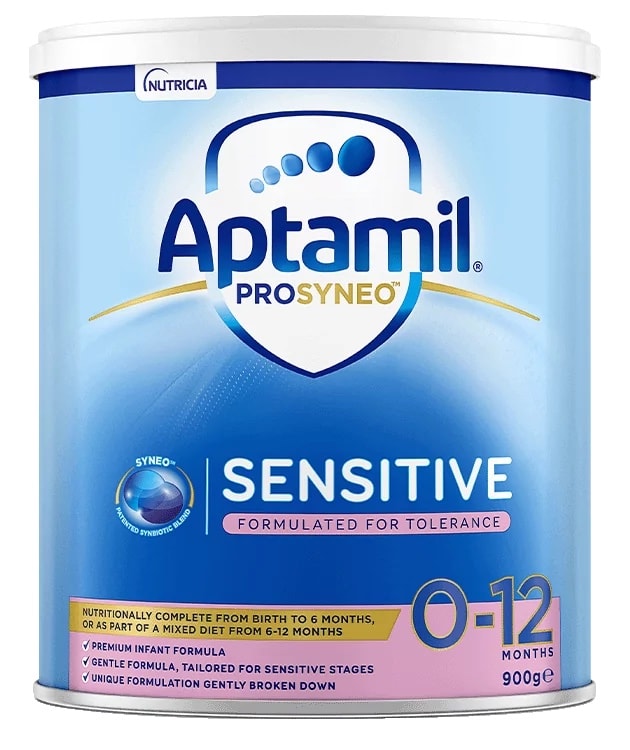 Check Aptamil Prosyneo Sensitive Baby Infant Formula price below:
add_circle
Ease discomfort in the stomach
add_circle
Reduce the risk of spitting up
Overview
It's highly likely that your baby is experiencing silent reflux because the food pipe is still developing, and still at its sensitive stage. Aptamil Prosyneo Sensitive is a premium infant formula for formula-fed infants (birth to 12 months) during the sensitive periods of development. The recipe has been slightly hydrolyzed (gently broken down) to increase tolerance.
Aptamil Prosyneo Sensitive is nutritionally complete from birth to 6 months and contains SYNEO, their patented synbiotic blend of scientifically proven nutrients.
Details
Gentle formula tailored for sensitive stages

Nutritionally complete premium infant formula from birth to 6 months, or as part of a mixed diet from 6-12 months

Help with silent reflux
Who is this for?
No appetite is one of the signs that your baby is experiencing silent reflux. So, this formula will be gentle on your baby's developing food pipe and will be easier to digest without causing discomfort.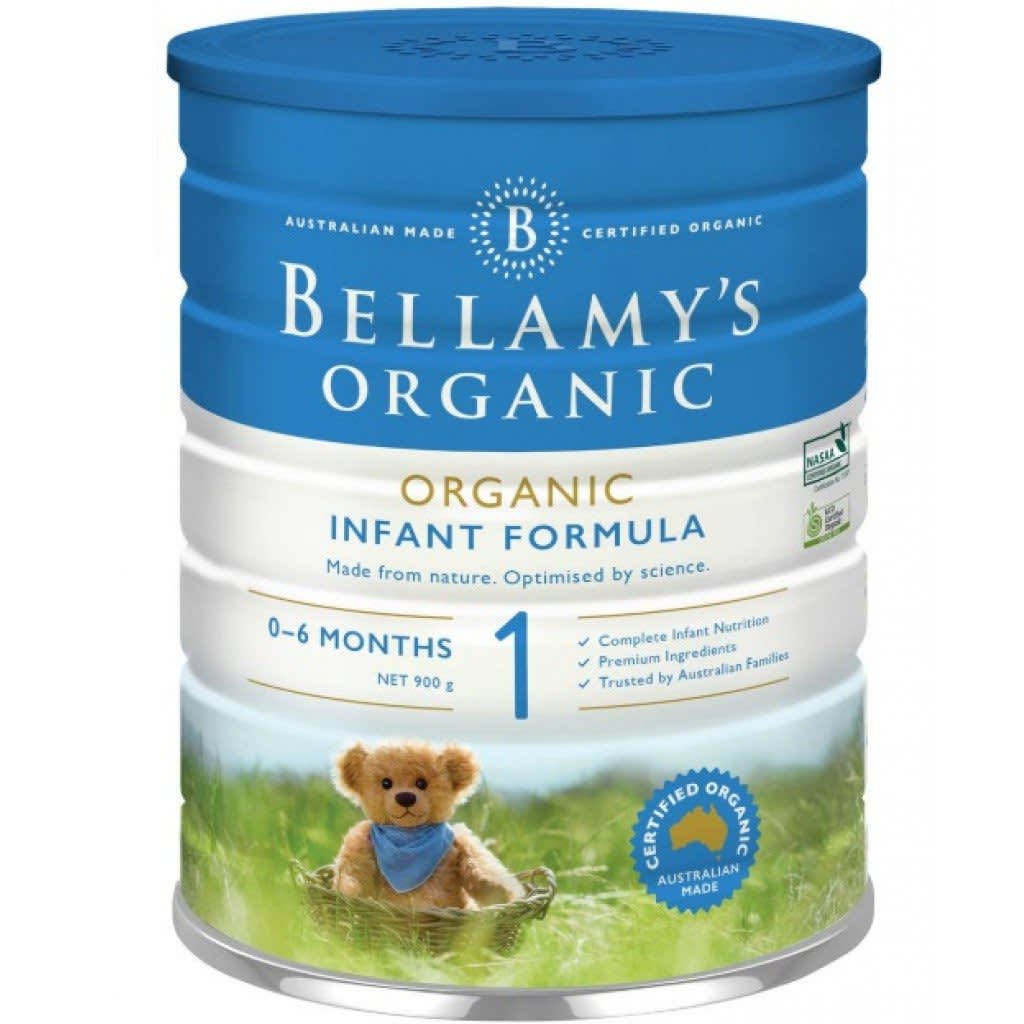 Check Bellamy's Organic Step 1 Infant Formula price below:
add_circle
Gentle on the stomach
Overview
Acid reflux is never comfortable for us adults, could you imagine how uncomfortable it would feel to our infants? Well, this organic toddler milk drink that is a good alternative to cow's milk for toddlers transitioning from breast milk or newborn formula can help reduce acid reflux.
What's more, BELLAMY'S ORGANIC added certified organic iron, calcium, zinc, and 13 other vital nutrients to help your child grow quickly. In addition, their toddler milk contains inulin—a natural prebiotic fibre that promotes healthy bacteria in the digestive system.
Details
Australian dual-certified organic

Suitable for healthy infants from birth as part of mixed feeding

Contains essential vitamins, minerals, and nutrients
Who is this for?
If your doctor has advised that your baby needs formula milk that will soothe acid reflux, then BELLAMY'S ORGANIC: Step 1 Infant Formula will serve the purpose.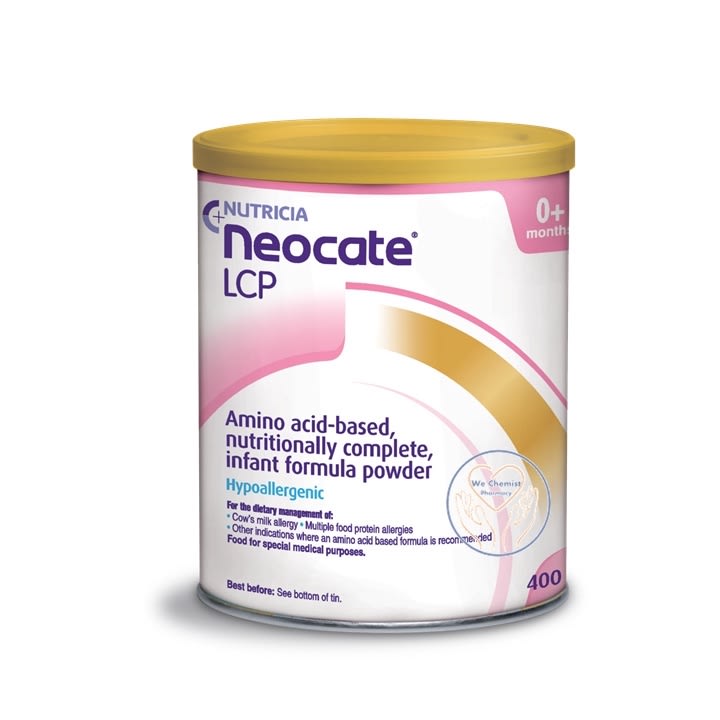 Check Nutricia Neocate LCP Formula Milk price below:
add_circle
Control CMPA symptoms
Overview
Some infants do not react well after consuming formula milk with cow's milk protein, or soy-based proteins. Fret not, amino-acid baby formula is one of the best alternatives for both. 
Neocate LCP is a hypoallergenic amino acid-based formula designed for infants with Cow's Milk Allergy. It is used as a dietary substitution to control symptoms related to Cow's Milk Allergy (CMA), Multiple Food Protein Allergies (MFPA) and other conditions that necessitate an Amino Acid-based Formula (AAF).
Details
Hypoallergenic/ non-allergenic amino acid

Milk Protein Free (without cow's milk powder)

Contains LCPs (long-chain polyunsaturated fatty acid)

Contains nucleotides
Who is this for?
If your baby is experiencing both reflux and CMPA, then this amino-acid-based formula will be the best suited for your baby. It is advisable to feed your baby with Neocate LCP formula under the supervision of medical professionals.
FAQ
- How to choose baby milk for reflux
If you are planning to switch your baby's food to a formula that is reflux-friendly, here are the 3 types you can consider choosing from, according to Healthline (https://www.healthline.com/health/gerd/baby-formula):
In order to be safe for babies with lactose intolerance or galactosemia, soy milk typically does not include cow's milk protein. This formulation will be gentler for babies with lactose intolerance and acid reflux.
However, soy-based formulas are not recommended for premature babies due to the potential interference of these two sugars in infant bone development. Some people are concerned about the potential hormonal or immunological impacts of soy formula feeding on newborns. This is because soy formulas can be a little bit pricier than cow's milk.
Formula for special needs
Not every baby can tolerate cow's milk protein nor can they tolerate plant-based formula, so a specialised formula is needed like amino acid. Usually, infants with diseases or medical issues, such as premature birth, are given specialised formulas. If your infant has a medical condition, consult with your doctor about the best formula to use.
Hydrolysed protein formula
This type of formula is made of cow's milk protein that has been broken down for better digestion for your babies. Hydrolysed protein formula is usually recommended by doctors for infants that are experiencing acid reflux because this is the best type yet in the market.