Toners, as we know, is applied onto the skin to provide ph balancing effects. Traditionally, they are made with alcohol in order to reduce the appearance of greasiness on the skin.
To avoid damaging the skin as well as over-drying it, more beauty brands today are opting alcohol out of their toners. Additionally, many are filled with skin-loving ingredients and benefits such as skin brightening, skin hydrating, skin calming, and anti-ageing properties.
If you're in need of a change or want to include one into your skin regime, here are the top alcohol-free toners to consider.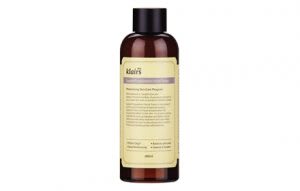 add_circle
Absorbs well into the skin
add_circle
Gentle formula
add_circle
A blend of natural plant extracts with soothing, wound-healing properties
add_circle
Unscented version is fragrance-free and more sensitive-skin friendly
add_circle
pH level of 5, good for the skin
add_circle
alcohol-free, good for sensitive skin
remove_circle
Dry skin users may need to use more product for a hydrating effect
remove_circle
Original version contains a lot of fragrant essential oils
remove_circle
Original version feels a tad bit sticky for some people, causing an uncomfortable sensation
Klairs' Supple Preparation Toner is unlike the conventional water-based toner. With that, it has a much thicker, almost gel-like, consistency which rapidly absorbs into the skin.

It contains Hyaluronic Acid and Beta-Glucan to provide a boost of hydration. Also, the toner is infused with various botanical extracts namely Aloe Vera, Centella Asiatic, and Liquorice. Therefore, even the most sensitive skin types would have no issue using it.
---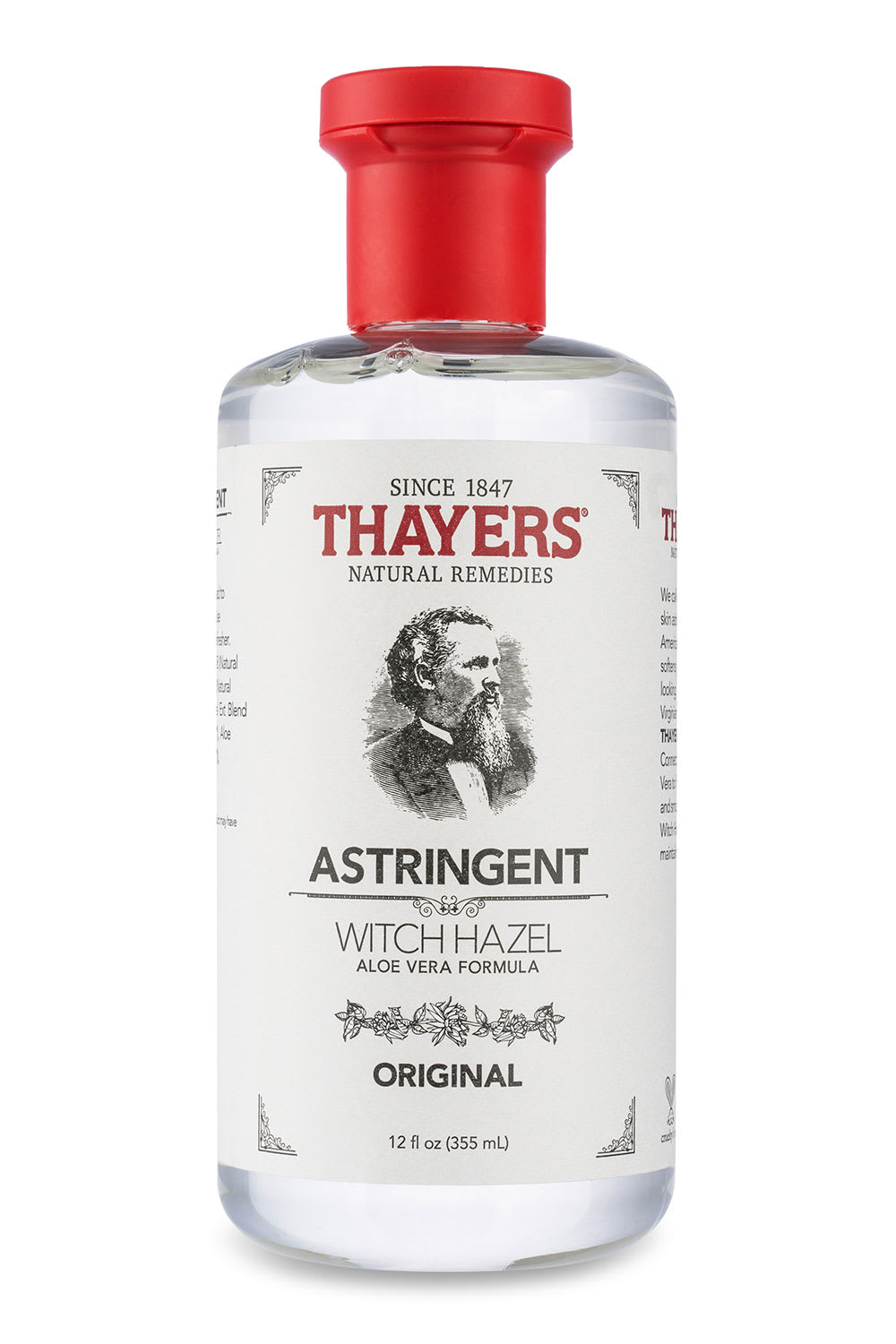 add_circle
Value for money
add_circle
Pleasant on most skin types
add_circle
Uses organic ingredients
remove_circle
Might not suit sensitive and acne-prone skin types
Witch Hazel is a magic potion to clearer and healthier skin. Cult-favourite Thayers Witch Hazel Toner comes in variations such as the original, lavender, lemon, rose petal, cucumber, coconut water, and unscented.

Due to its high level of healing active ingredients, these natural elixirs are known to cleanse, soothe, heal, and also preserve the skin—even on the most sensitive troubled skin!
---

add_circle
Multipurpose - suitable for before or after makeup
add_circle
Easy to carry on the go
remove_circle
Very simple benefits
Look no further than the trusty Aussie brand, Sukin, for eco-friendly skincare products. Besides being alcohol-free, this hydrating mist toner is free from most harsh chemicals as well as it's 100% cruelty-free.

Moreover, the toner comes in a spray bottle which makes it very convenient to use and travel with. If you need a mid-day skin refresher, this toner will do that just as well.
---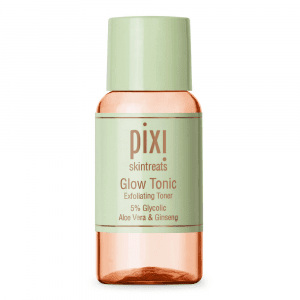 add_circle
Packaging is suitable for travel
add_circle
Nice citrus smell
add_circle
Potent yet gentle on sensitive skin
add_circle
A blend of botanical extracts that reenergize the skin
add_circle
Exfoliates and Improves skin texture effectively according to the reviews
remove_circle
May feel tingly on skin
remove_circle
May be over-drying and irritating for very sensitive skin
remove_circle
Contains fragrance
remove_circle
High concentration of AHA needs to be handled carefully especially on sensitive and dry skin
This highly raved toner-exfoliator, Glow Tonic by Pixi, is an antioxidant-filled toner that helps protect the skin from free radicals. It contains a solid 5% of Glycolic Acid to gently slough away dead skin cells in order for new ones to resurface. This way, it also prevents a breakout which is caused from trapped dead skin cells and excess sebum produced on the skin.
---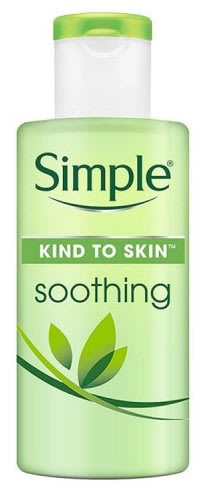 add_circle
Formulated for all skin types
add_circle
No alcohol - leaves the skin soft after
add_circle
No harsh chemicals
add_circle
Fragrance-free
remove_circle
No extra skincare benefits like anti-aging or extra nourishment
A vastly-available skincare brand at the drugstore, Simple is recognised for its minimal yet complete range of skincare products. Consisting of kind-to-skin products targeted at most skin types especially sensitive, this Soothing Facial Toner is a safe oil-free, option. You can also be assures that it won't leave the skin feeling tight or dried out.
---

add_circle
A blend of luxury rose oils, rose water and rose fruit extracts which are beneficial to the skin
add_circle
Deeply hydrates the skin, even during dry/winter season
add_circle
Keeps skin supple all day
remove_circle
Strong rose scent
remove_circle
Rose petals get stuck at the opening, making it difficult to get to the liquid toner
Fresh's Rose Deep Hydration Toner is not just aesthetically pleasing (it has rose petals swimming in it). It's actually a highly effective toner that deeply hydrates, softens, smoothes, and refines the pores.

The primary ingredient is Rosewater, which is enriched with balancing, calming, and astringent properties to provide the skin with a nice glow. It also has Rose flower oil to provide nourishment and hydration to the skin. Last but not least, its key moisturising ingredients, Angelica leaf extract and Hyaluronic Acid, helps to keep the skin supple.
---

Innisfree's No Sebum range best suits those who have concerns about oiliness and acne. The star of this toner is actually Salix Alba Bark Extract, also known as Willow Bark, which naturally contains acne-fighting Salicylic Acid.

So, not only do you keep your acne-prone skin in check, but also also pack your skin with mint and fermented Satsuma extracts to calm irritations as well as fight wrinkles.
---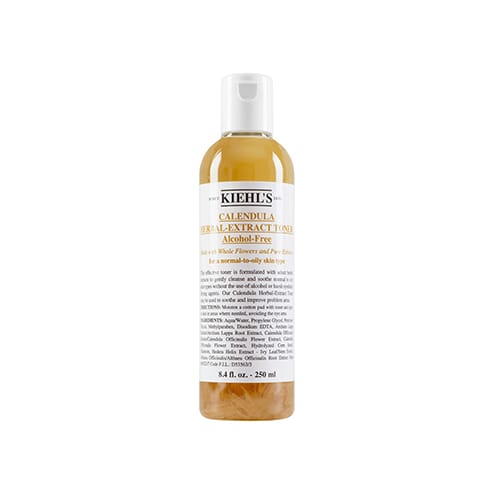 add_circle
packed with natural herbal ingredients for skin soothing and relieving benefits
add_circle
Essential-oil-free
add_circle
Artificial-fragrance-free
add_circle
not harsh and is sensitive-skin friendly
remove_circle
No transformative results
remove_circle
Calendula petals make it difficult to get to the liquid toner
Kiehl's popular herbal toner contains Calendula petals, which has antioxidant and antiseptic properties to aid in healing wounds and prevent acne as well. On top of that, Calendula extract also stimulates the production of collagen which simply put, prevents the occurrence of dry and flaky skin while keeping it supple.
---
Disclaimer: The pricing shown is just a good indication of how much these products are worth. The prices could change based on the e-commerce promotions that are going on. If some of the products are not available, do email us at [email protected] Thank you!