Whatever the occasion - be it birthdays, anniversaries, weddings, festivals or even simple get-togethers, cakes no doubt make them merrier.
While nothing beats baking your own cake, you could do with some professional help every now and then. Especially when getting a cake is just a click away - with delivery services right to your doorstep.
Today, online cake delivery services are now taking centre stage, complete with cake websites that offer same-day delivery as well as custom made cakes. There are also many homemade cake delivery KL services you can easily choose from, with some that actually offers the best cake in KL.
Here's a list of some really great cake delivery services that you can order cake online from for a birthday surprise delivery!
---
11 Best Online Cake Delivery Services in the Klang Valley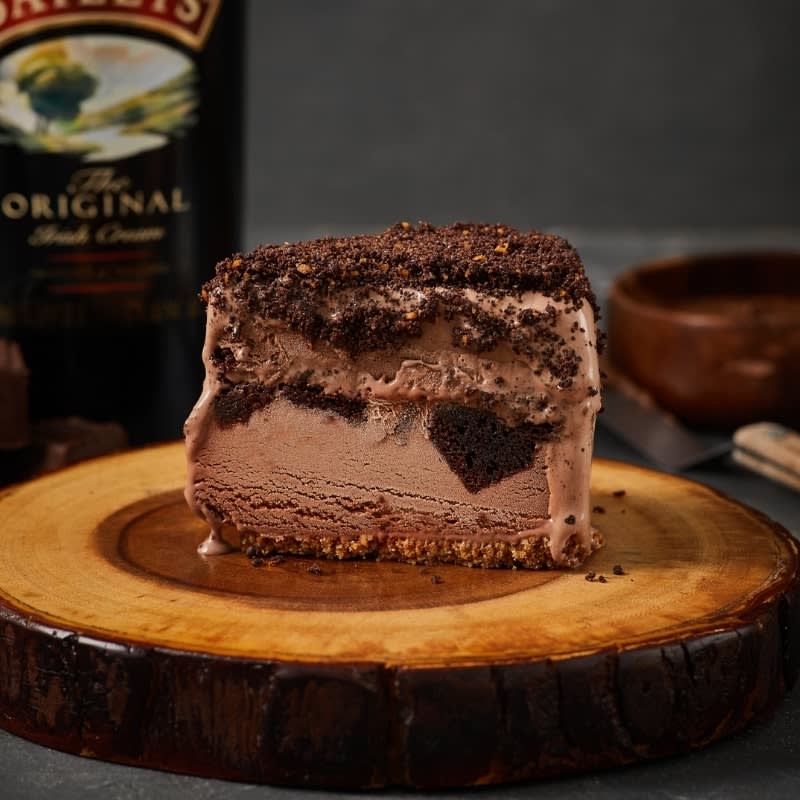 Check Caketella price below:
Caketella has made a name for itself as one of Malaysia's best online cake delivery shops, mainly with their irresistible alcoholic cakes and ice cream cakes that are crafted tastefully. They are known for their many interesting signatures such as Tiramisu Kahlua and Bailey's Chocolate Ice Cream Cake. There's even an intriguing, unique Guinness Chocolate Ice Cream cake available too!
Otherwise, their non-alcoholic cake selections are just as good for birthdays such as creampuffs, cheesecakes and Mille crepe cakes. If those didn't impress you enough, know that the shop also has plenty of keto cheesecakes, which are made with the same high-quality ingredients to ensure a rich-tasting cake for customers.
Can't make up your mind on which cake to get? Their weekly box sets contain several flavours, acting as a sampler's box for curious customers, generally containing up to 5 different treats and/or flavours.
Delivery: Charges apply
Areas: Klang Valley
Same-day delivery: N/A. Next-day cakes available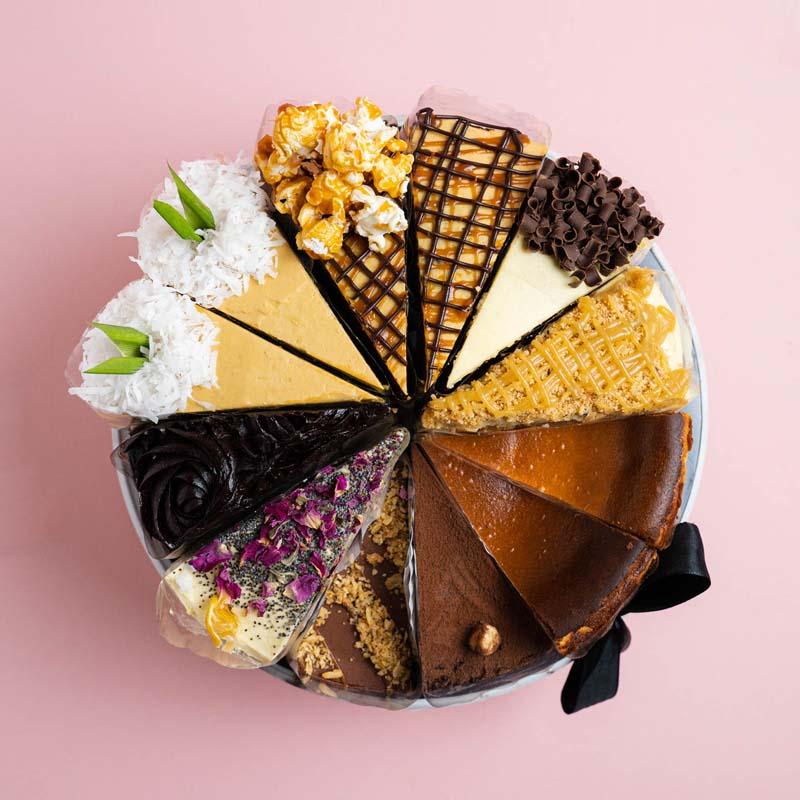 Check Elevete Patisserie price below:
Brownies, mini cakes, artisanal cakes, and designer cakes — Elevete Patisserie is where you can find them. Be it a last-minute surprise or a plan in advance, the team will deliver delectable desserts to your destination just on time. 
Their salted caramel cakes, pandan gula Melaka cakes, and burnt cheesecakes have been some of the customer favourites. Not only that, the "Mix and Match" series has also been their best-seller of all time as customers get to customise their own box of macaroons, cake slices, and cake bites.
All the cakes sold in Elevete Patisserie are made with halal ingredients so that Muslim customers can also share the sweet joy with their family and friends. If it is for a birthday celebration, Elevete Patisserie will include a complimentary birthday topper and candles along with the cake. 
On a side note, Elevete Patisserie is temporarily closed and will resume business on 2/8/2021.
Delivery: RM10 per delivery. Free shipping for orders above RM200. 
Areas: Kuala Lumpur and selected areas in Selangor
Same-day delivery: Orders placed before 4 pm from Monday to Saturday.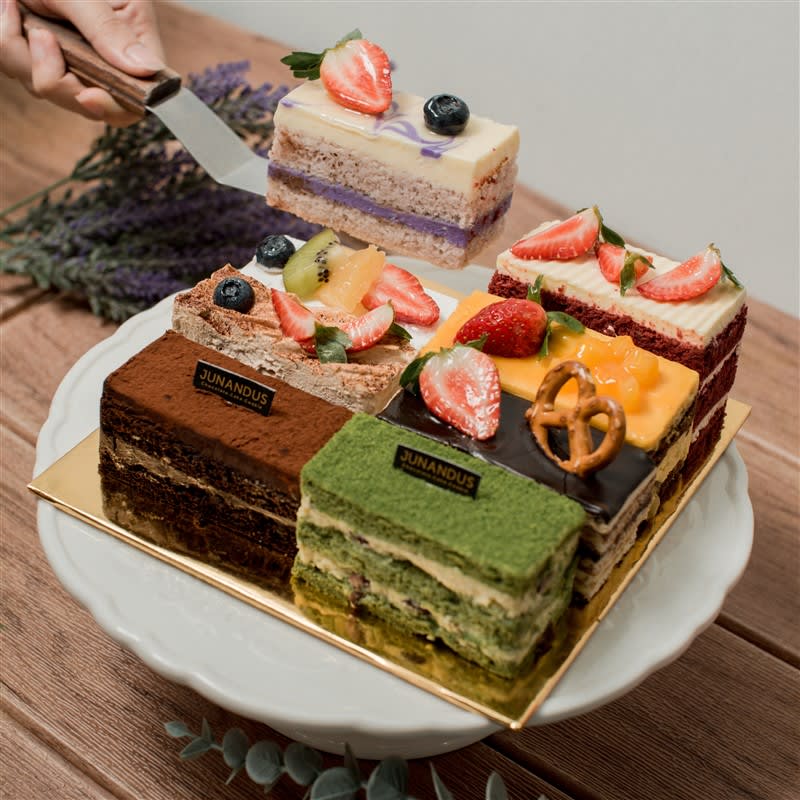 Check Junandus price below:
Junandus is a cake delivery service provider with quality being their top priority. They use ingredients from all over the world, essentially having a meticulous selection process on their ingredients.
Their crepe cake options range from D24 durian crepe to espresso macchiato crepe - all amounting to over 20 types! Can't seem to decide on which one? The Fat-Ten-Tic-Deal is a unique 'marriage' of 10 slices of their sensational crepe cakes. Now, isn't your sweet palate tickling?
Junandus also values birthday celebrations. Their vast variety of birthday cakes are available in various flavours, shapes and designs to suit your preference. But that's not all! How does a cake paired with balloons or flowers sound to you? Just name your occasion and they've got you covered. Don't miss out on their occasional sales to get the best deals!
Delivery: Free shipping for orders above RM129. Minimum RM15 for purchases below RM69.
Areas: Kuala Lumpur, Selangor, Penang Island, and Johor Bahru
Same-day delivery: Orders placed before 1 pm on weekdays.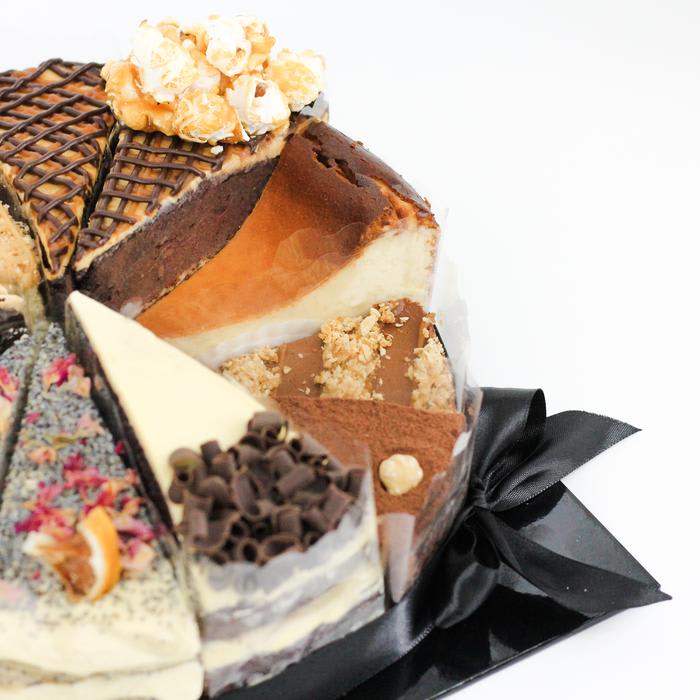 Check Cake Together price below:
Cake Together was founded with the intention to provide hassle-free cake delivery. Their team consists of passionate home-bakers from Klang Valley and their catalogue of exquisite cakes includes healthy cakes too! Whether you're a vegan or you like it gluten-free, this place has it all. What's best is that they've been reviewed to taste amazing too!
Cake Together has about 15 types of healthy cakes such as gluten-free carrot walnut cake (made using gluten-free flour and brown sugar), vegan chocolate brownie cake (made from non-dairy chocolates and vegan butter) and vegan banoffee (made using dates, walnuts, cashew nuts, coconut oil, and almond milk).
Delivery: From RM9 onwards
Areas: Kuala Lumpur, Selangor, Penang and Johor Bahru
Same-day delivery: Order placed before 4 pm for delivery within 4 hours (for selected cakes)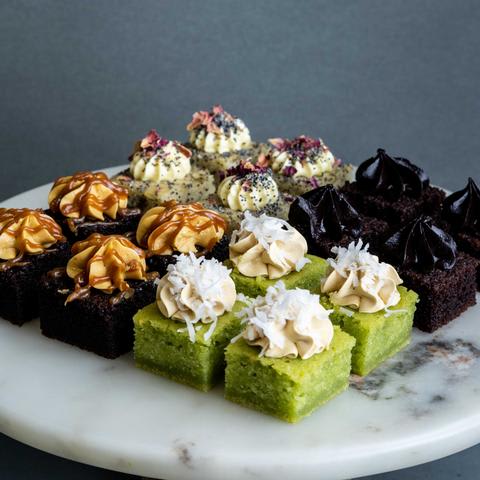 Check Eat Cake Today price below:
Need a cake last minute? Eat Cake Today provides delivery services within the same day, the next day, after 2 days / 3 days and even during the weekends (as long as it is within the minimum processing time)!
With over 400 plus premium cakes, their choices include designer and made-to-order cakes. But do be sure to check on the availability as the cakes are categorized according to the day you order them.
Delivery: Ranging from RM10 to RM40 (depending on location and distance)
Areas: Klang Valley, Selangor, Penang, Johor Bahru and selected areas in Malaysia
Same-day delivery: Order placed before 2 pm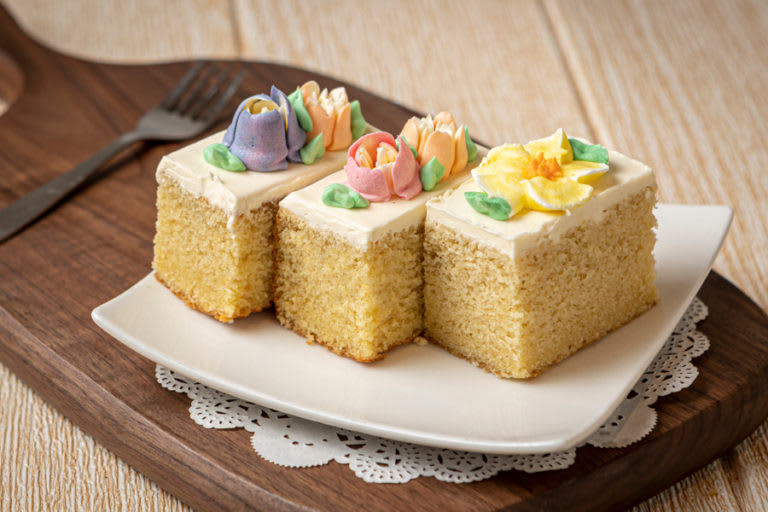 Check Suanson price below:
Suanson takes pride in baking only the finest delicacies, as they have been in the baking industry for over 40 years. They hold strongly to the tradition and bake cakes just like they bake for their families.
Among Suanson's finest speciality cakes is their variety of butter cakes which are available in 6 flavours namely chocolate, coffee, marble, orange, pandan and vanilla.
As for their fruit cakes, you will have an array of choices with more than 10 varieties available. This includes banana, carrot, durian, lemon, peach and prune.
Some of us have a unique liking for coffee flavoured cakes. Suanson's varieties include fresh cream coffee cake, coffee cheesecake, coffee butter cake, sponge coffee cake and even layered coffee cake. Now wouldn't you love to try them all?
Delivery: Maximum charge of RM50
Areas: Kuala Lumpur, Petaling Jaya and Shah Alam
Same-day delivery: Place an order before 11:30 AM, applies to selected cakes and cookies only.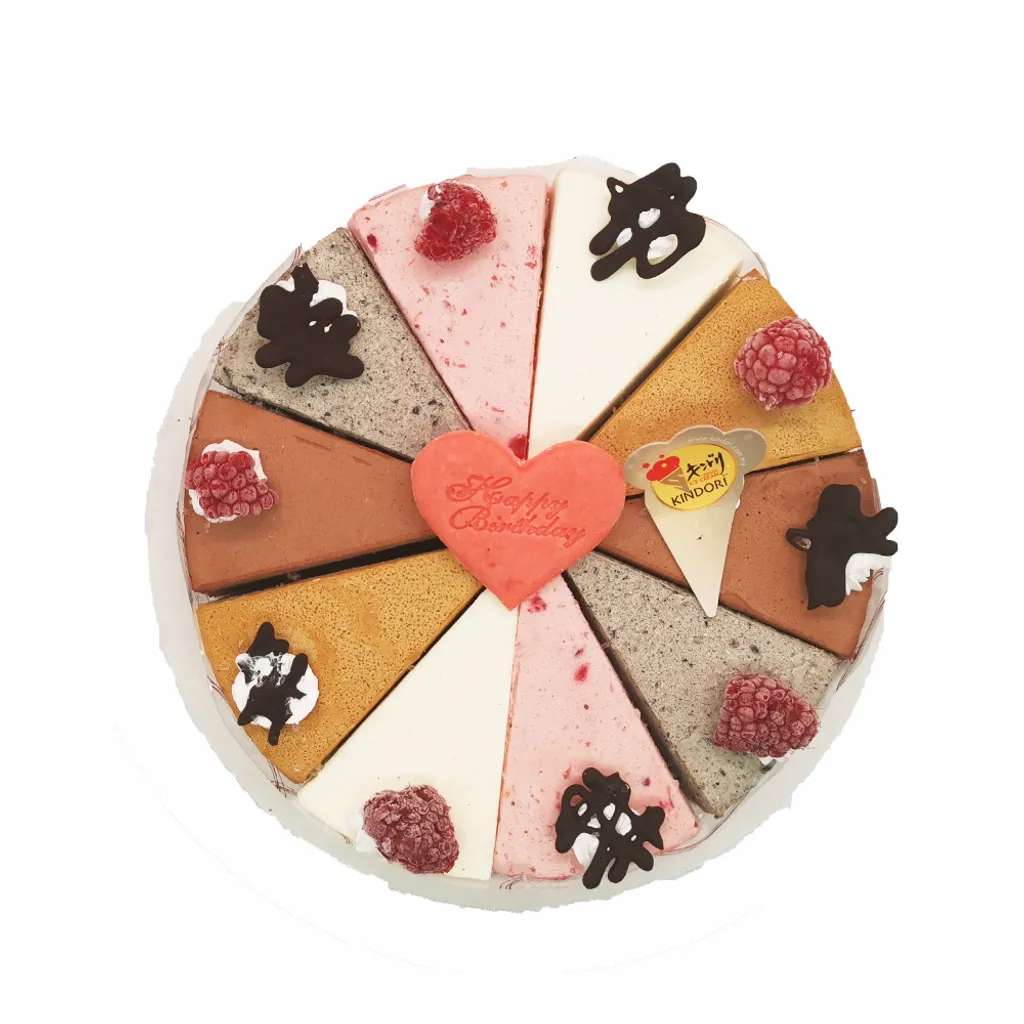 Check Kindori Moments price below:
Kindori Moments hails from a Japanese ice cream brand where frozen fresh fruits are turned into ice cream on the spot. This process uses very low sugar without preservatives and colourings. They even use state-of-the-art blast freezing techniques to preserve the freshness of the fruits and retain their nutrients.
Worried your ice cream cake might melt on its way to you? All of Kindori's frozen products are placed in a cooler box with ice packs. Choose from as many as 14 flavours for the ice cream, including the all-time favourite vanilla to matcha flavour. Simply pick your favourite flavour and Kindori Moments will do the rest!
Delivery: Delivery charge ranging from RM 25 - RM 45. Free shipping for next day deliveries for orders above RM 180
Areas: Klang Valley, Selangor, Penang, Johor
Same-day delivery: Order placed before 1 pm (available only within Klang Valley and Selangor)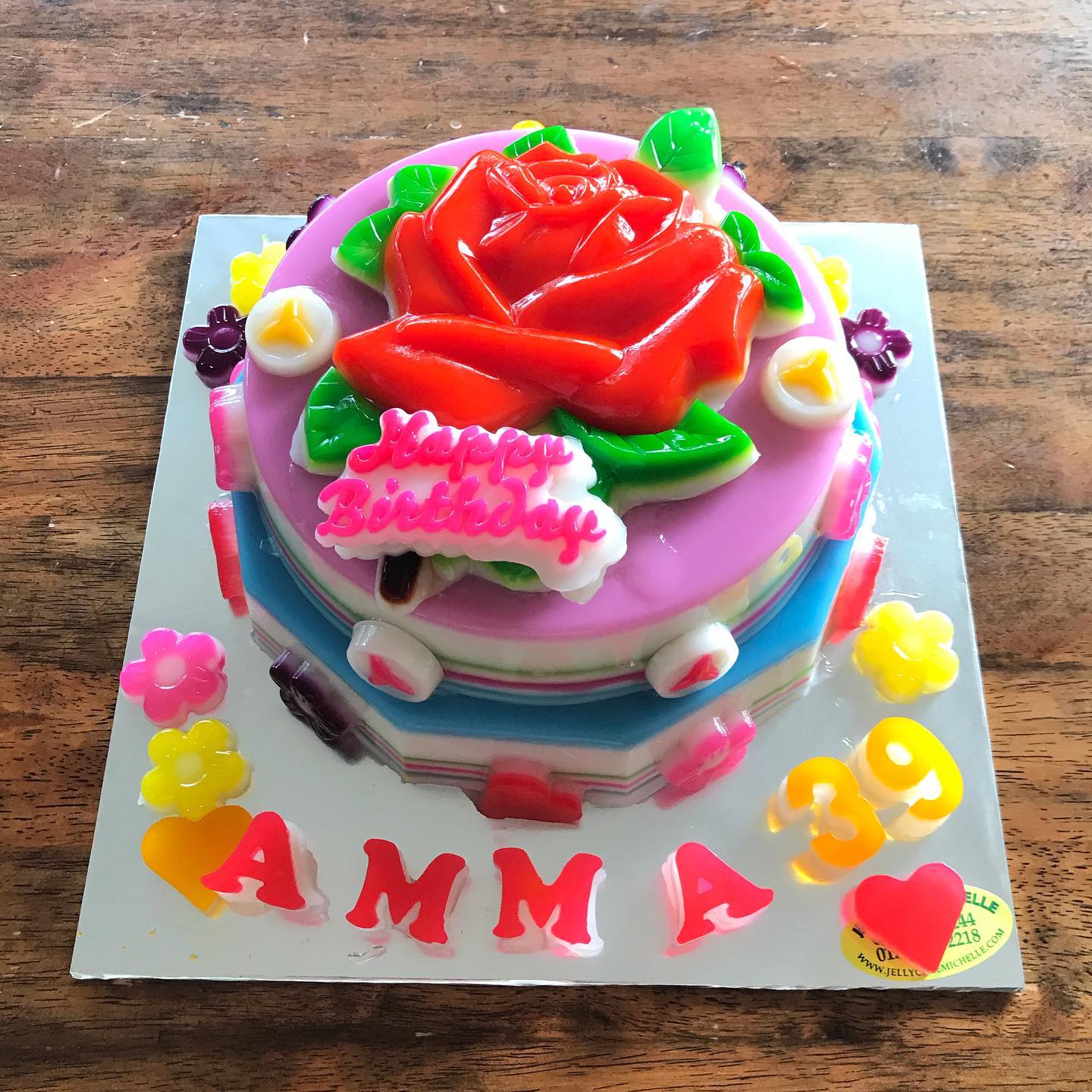 Check Jelly Cake Michelle price below:
Jelly Cake Michelle offers homemade cake in Klang Valley areas, specializing in customized homemade jelly cakes, cupcakes and cookies. Michelle works closely with her customers and presents them with unique designs to meet their needs and expectations. The shop has over a few hundreds of varieties for you to choose from. Rest assured, they all taste as good as they look!
Delivery: Free
Areas: Kuala Lumpur, Petaling Jaya and Kepong
Same-day delivery: Next day delivery available depending on the design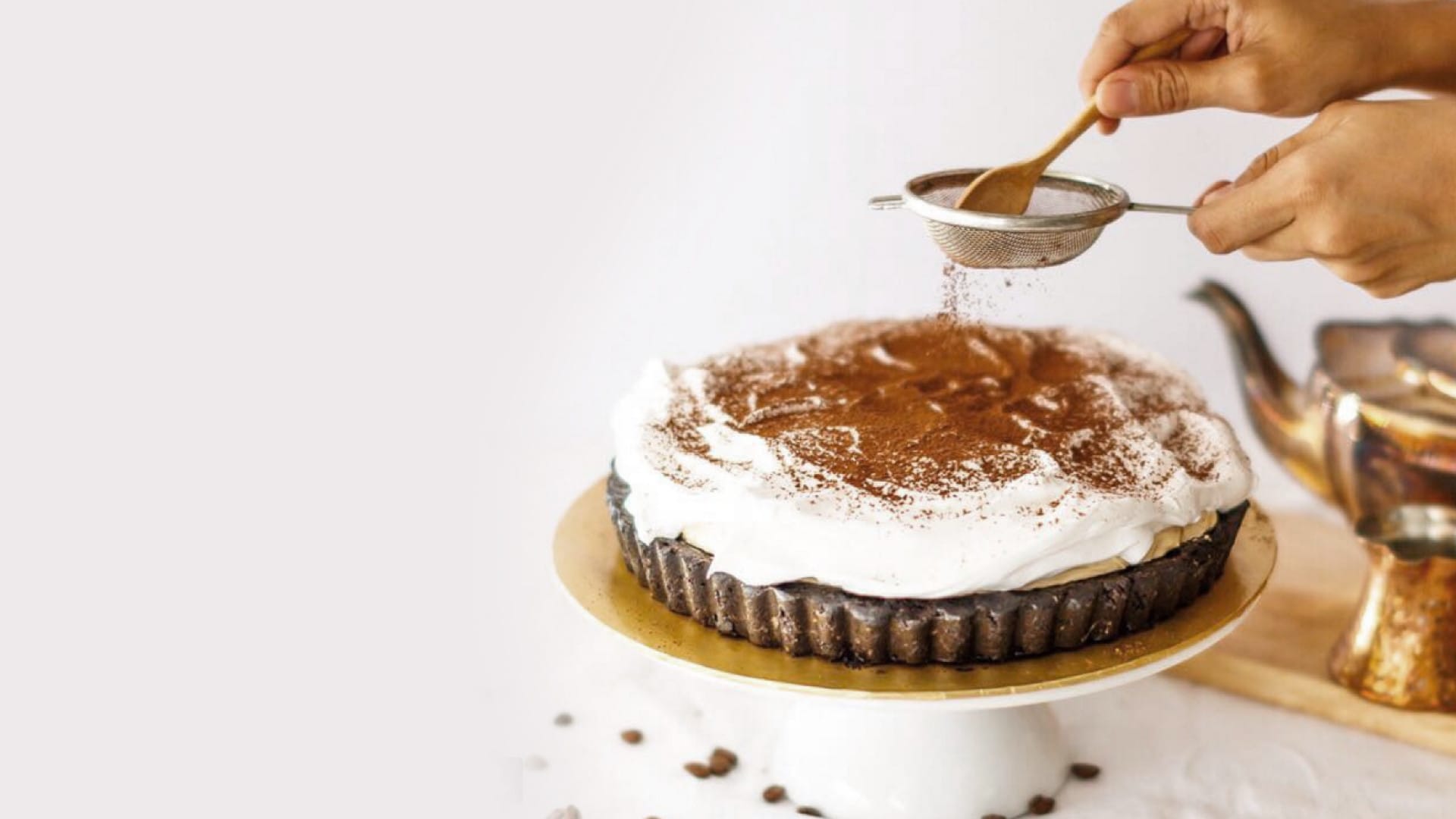 Check Souka price below:
Souka Bakeshop is located both in Subang Jaya and TTDI, with the latter being their first branch. They specialize in classic and vintage delicacies and wish to serve their customers as homely as possible.
Red velvet is among their more popular options. It's perfectly layered with a generous amount of cream cheese and balanced with the lightness of their red velvet cake - a true match made in heaven!
Delivery: Delivery charge of minimum RM20 (around Subang Jaya) and vary for other locations. Sub charges may apply for special requests
Areas: Klang Valley
Same-day delivery: Subject to availability of cakes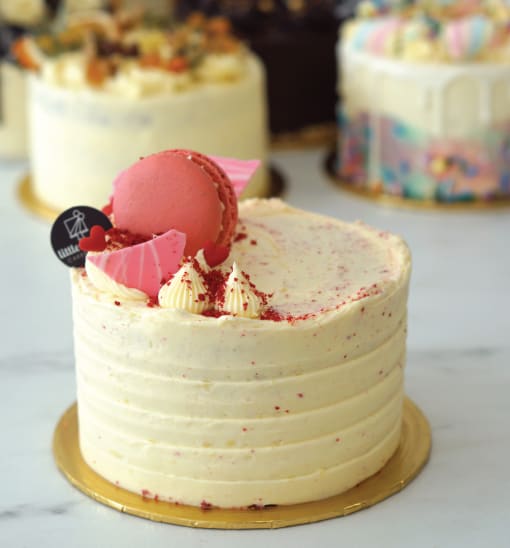 Check Little Collins Cakery & Cafe price below:
Little Collins Cakery & Cafe offers both ready-made cakes and custom made cakes. The ready-made cakes include options like salted caramel chocolate cake, rainbow cake and the pinky raspberry vanilla cake.
If you plan to treat your beloved spouse to a lavish wedding anniversary celebration, do check out their custom made cakes. These cakes are meant to make statements and stand out from the rest. You can even decide on the design, size and flavour, or just give them a description of what you have in mind, and Little Collins Cakery & Cafe will work on the rest and give you the best surprise for your spouse!
Delivery: Free for Solaris Mont Kiara SOHO KL. Other areas delivery fees range from RM 10 - RM 55 (might change depending on area)
Areas: Kuala Lumpur, Selangor and Putrajaya
Same-day delivery: Order before 3 PM, only on selected cakes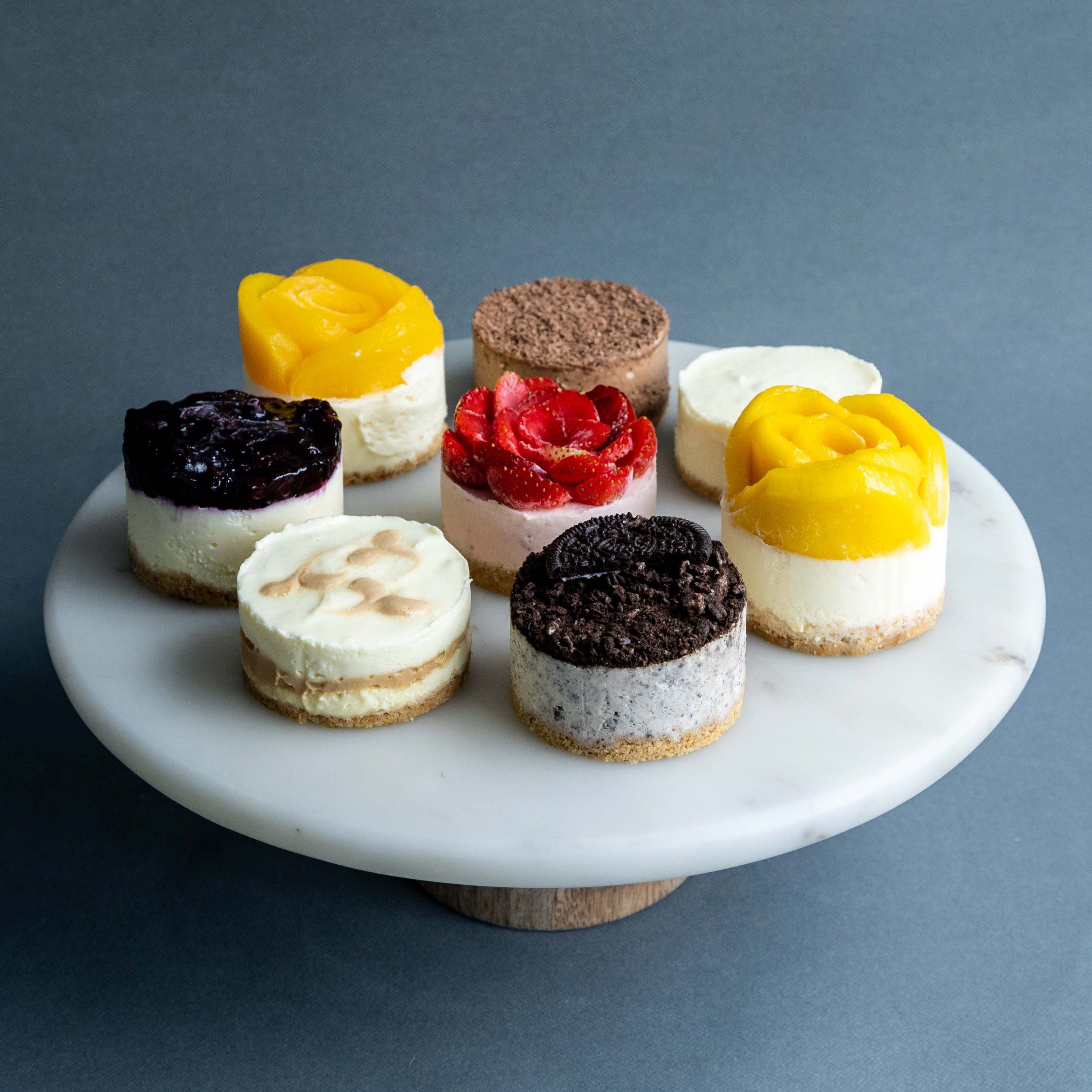 Check Purple Monkey price below:
Purple Monkey keeps their menu selection simple: Cheesecakes, pasta, or both! Even though the cake selection isn't as extensive as other online cake shops, most customers are very pleased that their cheesecakes are just simply one of the best.
What makes Purple Monkey memorable is that their cakes are mainly of fruit flavours, all frozen and tangy yet rich in flavours, made with the freshest fruits available, making it difficult to choose a signature (because all of them are!). If you are interested in savouring as many flavours as possible, Purple Monkey also has Mini Sets that are available for a more affordable price.
Delivery: Free for Solaris Mont Kiara SOHO KL. Other areas delivery fees range from RM 10 - RM 55 (might change depending on area)
Areas: Kuala Lumpur, Selangor and Putrajaya
Same-day delivery: Order before 3 PM, only on selected cakes
More: Cook and Bake Better with These 7 Best Cheap Mixers Not More Than RM150!
Disclaimer: The pricing shown is just a good indication of how much these products are worth. The prices could change based on the e-commerce promotions that are going on. If some of the products are not available, do email us at [email protected] Thank you!